People Reveal Which Animals Would Be Most Pissed At Humanity For What We've Done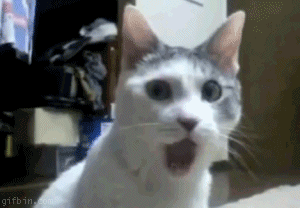 We do a lot of weird stuff to animals that they probably wouldn't enjoy very much if they could understand. We don't just mean using them for food or food products, either. We really want to know who the first person was to see silk worms shoot fibers from their butts and think to themselves:

"I could wear that."
One Reddit user asked:
If any animal were to find out what humans use it for, which organism would be the most distraught/horrified?
and we picked a few that really made us think. If you're a sensitive soul, brace yourself before clicking next. We're about to talk about beaver butt juice, lambskin condoms and legs growing out of eyeballs.
Fruit Flies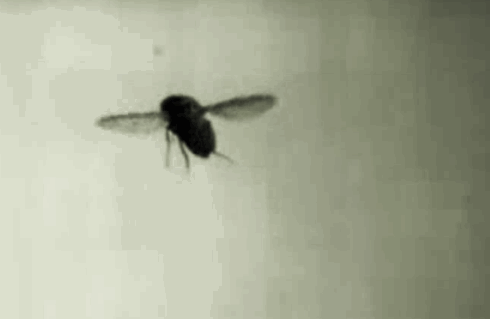 Fruit flies. I used to work in a genetics lab and regularly made their limbs grow out of their eyes. Our work was on developmental patterning genes [called homeobox genes]. They're genes that are expressed in a specific spatial-temporal pattern so your body knows where to begin growing limbs vs eyes, for example. Controlling those genes means you can grow body parts anywhere. It was incredibly easy to do too.
Cows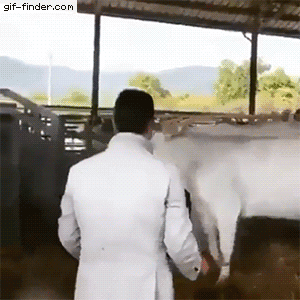 Cows. We eat their meat and drink the milk that is for their young, who we also eat and consider a delicacy. We wear their skin, and use their body parts for just about everything. Never forget the first condoms were intestines! Natural sausage casings too:

"You chopped me up with plants then stuffed my muscles into my intestines?!"
Silk Worms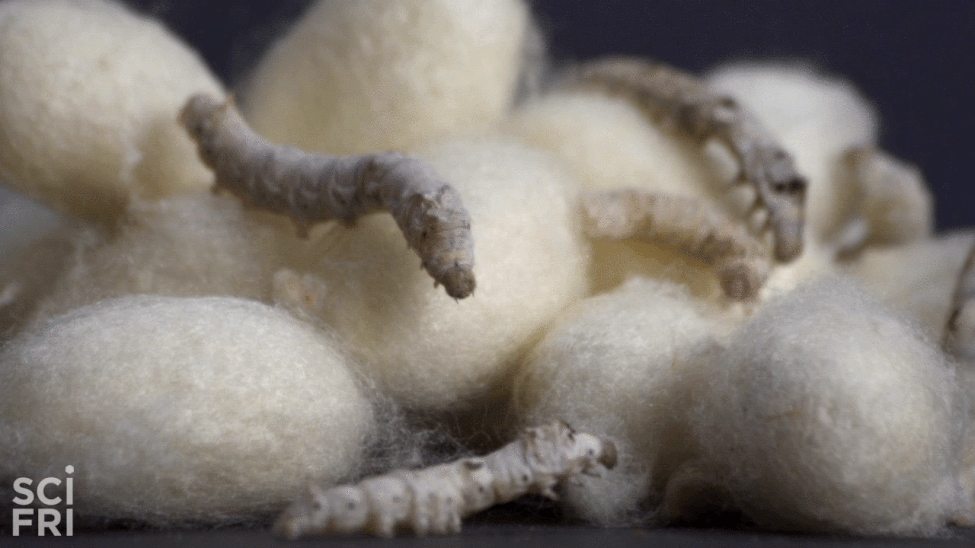 Silk Worm would be saying WTF why are you using my thread to make everything?
"That came from my a**, bro! What are you doing?"
Rhinos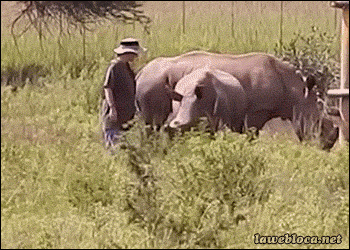 Rhinos.

"You killed off my entire species because some of you think the powder created by our horn can get you an erection?!?!?!!?!"
Hoseshoe Crabs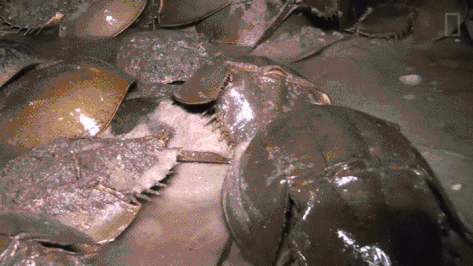 Horseshoe crabs.
Their blood has a chemical in it that is used to test pharmaceuticals for bacterial contamination. The crabs are harvested, fed just enough to survive, bled out a certain amount, and put back. Some of them die.
Their blood is blue and they are such weird-looking things that pictures of the harvesting labs look like something from a sci-fi movie.
Sheep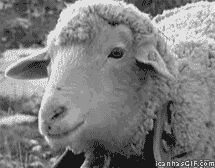 Sheep.

"You eat my young, you wear my fur, you use my young's skin for clothing and accessories, eat my intestines and you boil my head and place it on a platter?!"
Cats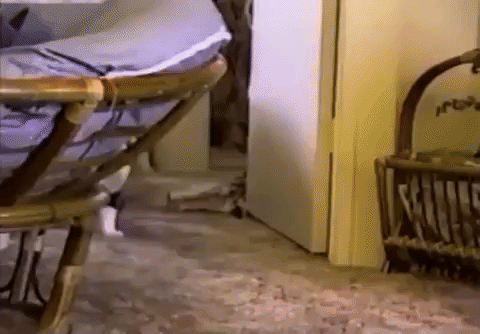 Cats would be horrified to find out that we lowly humans think of THEM as OUR pets.
Dinosaurs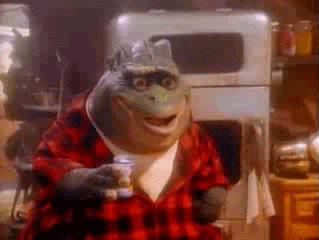 Dinosaurs, I mean come on. All the petroleum products? Lube? Condoms? Good lord, they would be horrified if they weren't extinct.
Beavers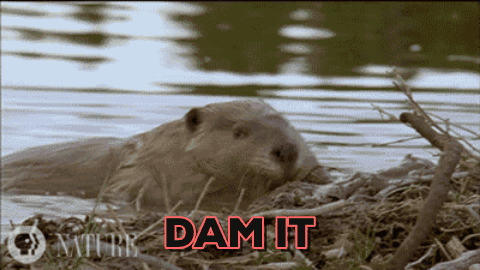 Beavers, we kill them not only for their fur but for their raspberry flavored anal secretions. Beaver butt juice farms are a real thing.
Pigs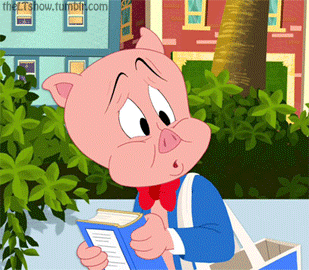 Pigs. We use their skin to make things for Tom Brady to throw.
Toads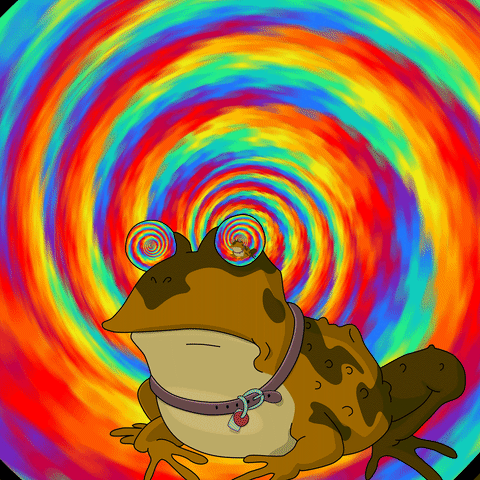 Pretty sure that if toads knew we licked them to trip balls they would not be to keen on the idea.
Snails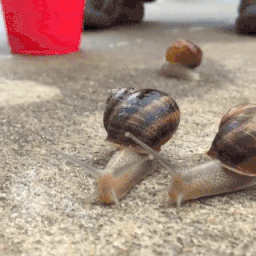 Snails. back when ppl used their mucous secretions to color their clothes in tyrian purple. same with insects who had to give their lives for the color carmin red.. dont know how i would feel if someone would crush, boil and dry my body parts only in order to have the fanciest looking toga at the colosseum
Chickens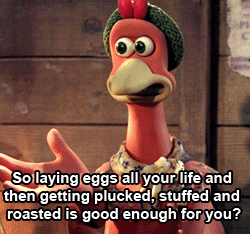 Chickens

**You stuff us full of hormones so we age at a faster rate, then you eat us **
Starfish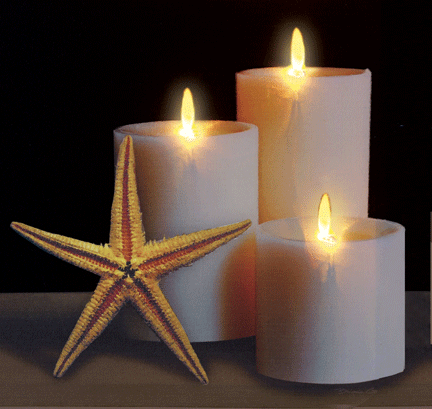 Starfish.
"You know, I've come to accept my fate. I'm gonna be the best goddamn starfish I can! Whoever eats me is gonna have a great meal!"
"Uh, actually, we're just gonna dry you out and sell you as a decoration."
Kopi Luwaks
Kopi Luwak, the cat that sh*ts out coffee beans. We dig through their turds to find the beans and then turn the booty-beans into a drink.
Worms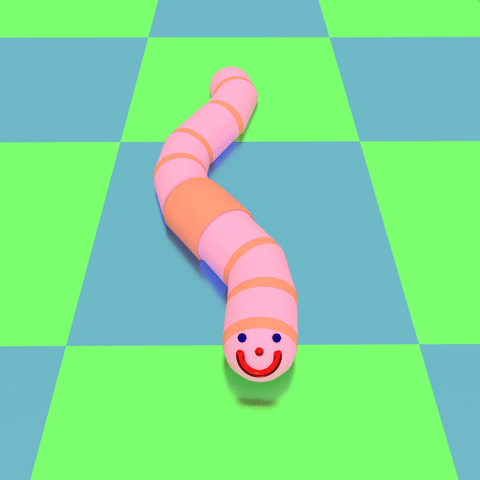 Worms: we dig them up from their homes, impale them on giant hooks and throw them underwater as bait for massive predators.
Bulldogs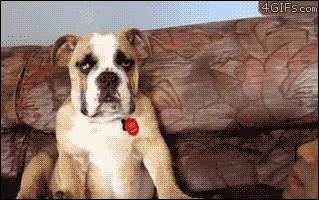 I think bulldogs would be ticked off.
"What? You bred me on purpose to have a flat face so I have breathing problems and get hyperthermia easily? And gibbled legs prone to hip dysplasia? And such big heads and screwy hips that most females have to give birth via C-sections? What the Christ?!"
Mice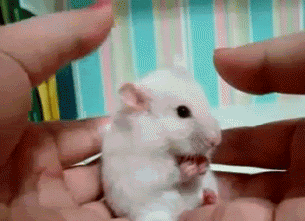 Mice. We have done countless experiments on them. We've even altered their genes to make them more susceptible to cancer. There's even a statue in Russia to honor how important lab mice have been to humans.
H/T: Reddit