They say honesty is the best policy, but does that apply to EVERYONE?
It most certainly does not. Kid-level honesty is pretty much hilarious, but as grown ups we could absolutely not get away with that same comedy routine.
One Reddit user asked:
What is the funniest thing a child has ever said to you?
... and listen, this is comedic gold - IF you can get away with dropping these hits.
The Happiest Day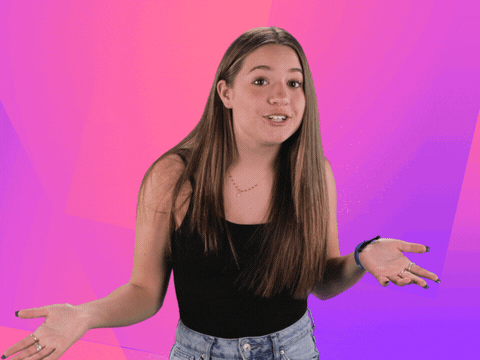 Mackenzie Ziegler Whatever GIF by Kenzie
Giphy
I was standing at a chain link fence watching an excavator tear down an old school. A boy about seven years old came to join me and we watched together for a while.
Then he turned to me and said, "This is the happiest day of my life." I guess for a boy, seeing an excavator and it was tearing down a school... well, it just doesn't get any better than that.
I'm nearly 40, and watching them tear down my old school last year was the happiest day of my life. I fully expect it to remain that way.
An Adult
I was playing a game with my 4-year-old nephew. I (32 years old) couldn't figure out how to put it together.
He turns to me and says "I think we need an adult"
My 1 year old asked my 22-year-old to take him to the park. She replied, "No, we need an adult to go to the park." I just stared at her then started laughing. She somehow hasn't connected that she's the adult.
Little do they know we're all as clueless as them, and maybe even more so.
Pokemon Stadium
My friend's little cousin was giving us all Pokémon names.
When he got to my biggest friend he said "And you can be Pokémon stadium!"
I love how he skipped Snorlax or Wailord and just went straight for, "Pokémon Stadium"
That's is the sickest burn. I'm going to use it.
Panda
We were on a tour of China a few years ago, and the group was taking the bullet train from Beijing to Shanghai. The tickets for our group had us all sitting on one side of the carriage, and the other side was all Chinese locals. It was the middle of summer and everyone was wearing shorts.
Halfway through the five hour trip a young Chinese girl, about three years old, starts walking up and down the aisle tapping everyone's bare legs as she walks past. She's got the attention of the whole carriage by now.
The Chinese people on one side all have smooth legs. But when she gets to one of the guys in our group, a Mediterranean type with thick black hair on his legs, she stops in her tracks. Pokes it. A couple of times. Then says something in Chinese and half the carriage roars with laughter.
One of the locals announced "She said Panda" and the other half of the carriage lost it too.
Surprise, Roasted! 
I was about 18 working at a boy scout camp during the summer. Store manager.
Kid comes up (M 10?11?) and he points at his face "We have the same!"
Me: "The same?"
Him: "We have the same!"
Me: "Same what?"
Him: "Your teeth are messed up just like mine"
He definitely did not mean it rudely, but how it came about was hilarious. Out of nowhere roasted by a child lmao
Raging At Richard
When I was about 4 or 5 years old, we had a big tree in the front yard with a couple branches low enough that I could climb it without assistance.
I was such a monkey, I could climb to the middle of that tree (a little higher than our single story home) with an ice cream cone in my hand. It was very much my happy place.
My uncle Richard came over one day to trim some of the tree away from the chimney. For whatever reason he also cut away the low branches I used to get up in it.
I could no longer get up into my happy place. I was so mad that he ruined my tree that I went up to him, in all my 4/5 year old fury and snapped at him "Richard, are you pregnant?!"
Yes, he had quite the belly.
Demonstrating Consideration
My younger brother was four at the time this happened. My parents taught all of us kids to be kind and not make fun of people.
We were walking into the grocery store and as we approached the entrance a rather large man was walking in our direction.
Right when he got alongside us my younger brother turned to my mom and said in a very loud voice, "Mom, we don't say, 'hey big fatso' do we?"
He was obviously trying to show that he was being considerate, but was quite the opposite. Fortunately, the gentleman must have had a sense of humor, because he started laughing. My mom did not laugh. She nearly died from embarrassment.
- m0resn0w
Unintentional roasts aren't the only way kids tend to be hilarious.
Sometimes it's just about how they see things.
Good Boy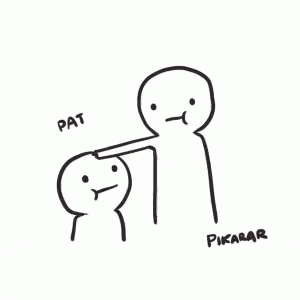 Good Boy GIF by memecandy
Giphy
My mum loves to tell people that as a toddler I very seriously told off a man for trying to cross a road without holding his mummy's hand.
He was definitely an adult, and did not know the elderly woman standing next to him but they dutifully held hands and crossed the road together.
I told him he was a good boy.
As a mom to a toddler and obviously an adult myself I find this extremely charming and I can guarantee you that you spread joy in the world that day
Both that man and that older woman went home and told stories about this for weeks.
A Horsey Suit
My 4 year old nephew asked me why there was a man in a field dressed in a horsey suit. He was looking at a horse.
That kid is going somewhere. Maybe not Harvard, but definitely somewhere.
He's going to the optometrist.
On The Green Part
This might not be as funny on text as it was in person but I was babysitting a little girl and asked her where she got her Build-A-Bear bear from. She was 4.
Her: you know the globe?
Me: yes?
Her: you know how there's a blue part and a green part?
Me: yes?
Her: I got it on the green part.
Do You Live Here? 
During a lesson as a swim teacher
Kid: So do you live here?
Me: What do you mean?
Kid: Once the lesson is over, do you like live in this pool?
I can just see this as a scene in a Will Ferrell movie where he plays a has been Olympic hopeful turned kids swim instructor.
- insidli
Well, you didn't answer the question, are you an aquatic creature?
Chocolate Money
Saw a cute little boy, probably 3 or 4, smiling at me while in line at a grocery store checkout.
I smiled back, he said 'Hi,' so I said 'Hi,' back. His mom was smiling, and I said, 'What a handsome little man.'
He said, 'If you come to my house I have chocolate money.'
Best offer I've ever had.
- MopsyMom
Best pick up line I've ever heard
The Best Mispronunciation
My daughter has said quite a lot of funny things but the one I remember the most was when we were playing some space-themed mobile games.
I think she's around 6 at the time. She's passionate while playing kinda likes trash talk. So when she manage to acquire an asteroid, she screamed at the top of her lungs, "ASDESTROYED".
I lost it and just laughed out loud. No, I didn't explain to her what @ss means.
Papa Jesus
Not to me but I can't help but share.
One time my toddler cousin Martha* and her family visited our grannies. Their place is a big, gated area which comprised of their house at the front, and a short driveway to the back leading to a building. It's mostly used for retreats and meetings for a Roman Catholic org they're part of. Anyway, Martha wandered over there and found the housekeeper cleaning a large crucifix on a table.
"Is that Papa Jesus?"
"Yes, Mart. This is Papa Jesus."
She then proceeded to look around the place.
"Is this Papa Jesus' baby?"
Confused, the housekeeper looked over where she was pointing.
It was a smaller crucifix.
This story was told to me by the housekeeper and I couldn't stop laughing. Kid logic is just hilarious sometimes haha
- 1395CL
Vietnam
I was in the nail salon with my kids for a quick fix to one of my nails. The men and women who worked there were Asian and spoke in their language amongst themselves. My 5 year old son finally turns to me and says "Mom, I don't know what they're saying. I don't speak Spanish."
The nearest female employees all busted up laughing, and he was so confused.
And that's how my son ended up receiving a geography lesson about where Vietnam is located, and that they do not in fact speak Spanish there.
Kid-level honesty is the sort of thing we should all aspire to ... or maybe not. lol.

We kind of feel like kids can get away with this sort of thing because they're small and cute. Offering the woman behind you at the grocery store "chocolate money" to go home with you probably won't end well as an adult.
Do not try this at home.
Keep reading...
Show less
Most of us have met people in our lives that just set off instant alarms or gave us the jibblies. Maybe they didn't even do anything, maybe they never even spoke to you.
But something in you just ... knew...
A Wedding In Sicily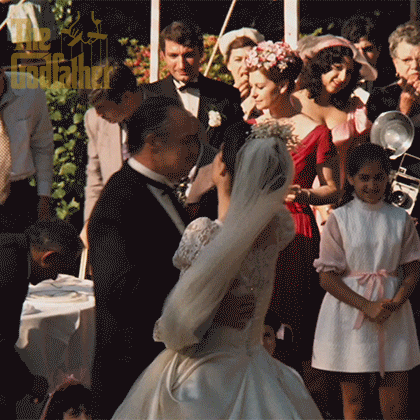 Marlon Brando Wedding GIF by The Godfather
Giphy
Staying at an all-inclusive hotel in Sicily, suddenly get our dinner reservation canceled for reasons out of their control, spoke to reception who gave us cash to eat out.. never experienced anything like it, and were so oblivious.
Fast forward to dinner went down to reception to book a taxi, all staff were nowhere to be seen or avoiding us. Turns out the mafia had called for a wedding party, last minute & that's it. So many exotic cars, lots of guns, men in suits.
Even more bizarrely, the family apologized about our dinner reservation & invited us in for drinks.
We actually joined the after of an Italian Mafia wedding. Declining would have been unwise.
- kentgti
"For No Reason" 
I worked as an EMT for four years (I didn't quit, now I'm a paramedic).
My partner and I were sent out to an extremely sketchy hotel to pick up a patient for PD. Basically, this guy had been arrested for something was now swearing up and down that he had chest pain to waste the time of as many people as possible. An ambulance crew had to be dispatched to take him to the hospital in restraints, an officer had to sit with him there until he was cleared etc.
When we arrived, he was crying loudly, sitting on the sidewalk between two cops. I took exactly one look at him and I was terrified. I could feel my heart rate jump and my hands start to shake.
My larger male partner said he'd sit in the back with him. So this guy cries the whole time we put him on the gurney and restrain him (if you're arrested or a danger to us, you get soft restraints tying your wrists and ankles to the gurney). He sobs loudly, talking about how much his chest hurts and how he didn't even do anything. My partner at the time, being better than the rest of us, was polite, professional and kind.
The moment the cops were out of sight and he was shut in the back of the ambulance for the ride to the hospital it was like a switch flipped. His face was utterly, perfectly neutral. He stopped making any noise at all. I will never forget the way he looked at my partner. I've read a lot of books talking about a "calculating" gaze but I'd never seen one before.
So a couple of weeks later we find out why he was being arrested: He had flung bleach into the eyes of a cashier for "disrespecting him". She was now permanently blind.
If you're scared of someone for no reason, you're probably not scared of them for no reason.
"May We Never Meet Again" 
I got rear ended outside New York City in a brand new car in busy rush hour traffic in 1995 or so. I had recently been in a hit and run so the first thing I did was look in the rear view and write down the plate number.
It was either a black caddy or a town car. The passenger was an older man wearing sunglasses, wearing a fedora and smoking a cigar. The driver was a huge man who could have been a linebacker.
As I was writing down the color/make/model of his car the driver knocked on my window. I got out. He seemed annoyed.
No damage to my car, little to his. He looked at me and said "We are all ok here right?"
I thought better to go along with that. I said we should probably file a police report and exchange information. He said "no, we are ok."
Normally I would have insisted, but I had a pretty good idea of what type I was dealing with. He said "OK, all set then" and I said "ok" and went back to my car and he said "WAIT."
I almost pissed my pants. I turned around and he grabbed my right hand, shook it, looked right into my eyes and said:
"May we never meet again"
I went back into my car and drove off as fast as I could and kept checking my rearview every so often for that car. Never saw it again but shook for a while on my drive to my destination.
Dark
I'm lucky I've had limited interaction with people who set my alarms off immediately. The first one that comes to mind was meeting one of my friend's stepdad.
His mom was smart and good looking but was too sensitive and agreeable for her own good and had a tendency to pick guys who were basically defined by their red flags.
First husband was a guy who started out a very handsome dude but eventually did enough meth he lost it.
Second was a guy who loved mma and for a while was pretty fit and made good money at his job. At the same time was also the type of alcoholic to have seizures if he withdrew and would do things like punch holes in doors while drunk.
I met the second. We had almost no interaction, all the stories I knew about him I knew secondhand. He had this way of entering a room, and just immediately making things tense without saying anything.
I remember turning to my buddy and saying:
"Dude... That guy's vibe is DARK."
I never felt anything exactly equivalent to it. He could get up off of the couch, grab a glass of water and sit back down again and the way he'd do it would make me feel like all the air went out of the room.
It didn't hurt he was super stockily built, had a shaved head and perpetually looked pissed off. Just the force with which he would sit down on the couch made me feel like I wanted to avoid eye contact so he wouldn't explode on me for something even though I never talked to him.
But the bulk of the stories didn't come from people who had brief encounters. Most people had extended or repeated exposure to their particular nightmare ... and it was definitely life changing.
"I Thought He Was Just Annoying"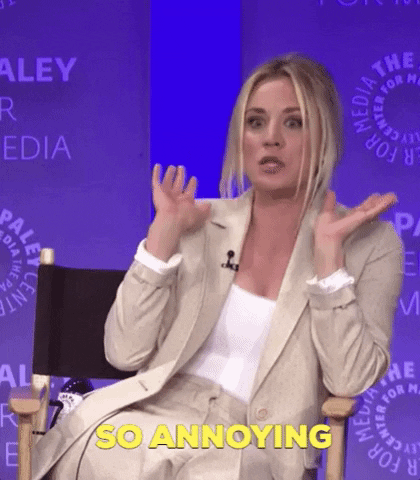 kaley cuoco penny GIF by The Paley Center for Media
Giphy
I thought he was just annoying.
He was a good friend's neighbor. I had only met him once before. The friend and I went going to take his boat out, dude saw us and invited himself along.
Five minutes after launching, the dude is already working on his second beer and yells a racial slur at two guys fishing.
Later on, we pull up to the beach, some people in a giant boat ask if we can move farther away. They wanted to set up a tent.
Words are exchanged and he yells that he'll kill them. They called the cops and he ran into the woods because he had warrants.
He comes back after the cops leave. My buddy vowed never to let him hang out again.
This proves pretty easy to do. Unfortunately that winter, he got drunk, got into and argument with his 21 year old son and shot him dead.
He Wouldn't Hesitate
I worked in a behavioral management unit in a maximum security prison for a couple years. It's a unit that houses borderline personality cases, sociopaths, psychopaths, et cetera. Basically a small unit to house the most disruptive inmates in the DOC.
We had an inmate who was in prison for burning down a building with a bunch of people in it due to selling his girlfriend some bad drugs. He killed at least one of them I don't remember the particulars.
This inmate was usually polite, courteous, hard working, everything you'd want from an inmate. Hell we'd watch jeopardy most nights and I would be blown away by his ability to answer a massive majority of the answers correctly.
Then suddenly he wouldn't be okay.
The most minor perceived slight or minor transgression would change him. He would shut down and become incredibly violent.. and he was so strong. He looked forward to the violence kind of like what's captured in Bronson movies.
It happened intermittently but when it did he was a force to be reckoned with.
We never had it out, but I was always aware that when I was speaking to him, it wasn't like I wasn't having a normal conversation... it was like he had programmed responses that were designed to be exactly what I wanted to hear.
Then there are the eyes, you hear the saying often inside the walls "nothing behind the eyes"... he was the only one I ever really felt that. His glare felt dangerous, and I can't really compare it to anything I've ever experienced before or since.
He made it through the program... eventually. The carrot that they dangled was a choice of what prison they would like to transfer to. He choose one that had a particular staff member that crossed him too many times years and years back. He was going there to kill them. He waited years for the opportunity.
Luckily he slipped up and someone caught on before he could make it there.
Without a doubt the most dangerous person I have ever meant. There was no doubt in my mind that if he had the opportunity and he felt like he needed to he wouldn't hesitate to kill me. I am so glad he'll never see the streets again.
So Uncomfortable
A friend of my brother's, who cornered me in the kitchen in the middle of the night when we were all hanging out at my sister's place and everyone else was asleep.
I was trying to politely sidle around him to get away, but he kept outmaneuvering me. It was just mildly irritating at first (I was tired and wanted to go to bed) until he finally stood blatantly in the middle of the door and said something to the effect of:
"God, you're so uncomfortable, you keep messing with your hair, you can't even make eye contact with me."

Irritation turned immediately to fear, because he went from "social idiot who can't take a hint" to "predator who knows exactly what he's doing" in a snap. He held that position for just a few seconds, but it felt like hours, until he finally let me go.
I had planned on sleeping on the living room floor (the creep was in the guest bedroom and my brother had passed out on the living room couch), but I was so freaked out went and crawled in bed with my sister. I didn't sleep that night.
They left before I got out of bed the next morning, and the next time I talked to my brother I told him I didn't like his friend. I don't know what the dude said to him, but my brother kind of paused and said:
"... Yeah, he turned out to be kind of a d*ck."
and that was the end of it.
Notorious Neighbors
An extremely notorious gang member.
I wondered why bikies had started hanging around the apartments I lived in, then one day I got in the elevator and saw him with the massive dude who was obviously his personal protection that day. Thought to myself:
"Isn't that the dude I've seen in the media...? Oh f*ck, it is."
We talked about dogs until I got off on my floor. Good guy to talk pets with, but I always checked to make sure no one looked like they were hanging around to do a drive-by shooting before I walked into the building after that.
My old neighbor was a member of biker club with a reputation for extreme violence. We got along fine, I kept my distance and tried to mind my own business.
His wife was more of a talker though so we chatted and one day she mentioned how his dad had died and left him his bike shop and they were talking with some rando lawyer to get his dads bills paid and some things to take ownership.
I'm not a legal expert but what she said didn't quite make sense so I said I'd have my sister (who is a lawyer) look at it to make sure it was all above board. Turns out they both had only rudimentary reading skills and this lawyer was predatory as hell.
I wish I remembered the legalities but that's really not my thing. In the end I helped him keep his dad's shop and I never had to worry about my safety at home or my house or pets when I went out of town after that.
He tackled an attempted burglar outside my window a year later. They were great neighbors and very appreciative.
The Replacements
I had a customer with capgras syndrome.
She was convinced that all her relatives were replaced by actors. "It's just really crazy, they look like them, speak like them, move like them. Ask them something about the childhood and they will know it. It is as if they were your relatives, but they aren't! It's all stored in a tiny chip in their arm".
At that time I wasn't aware of her condition, I learnt more about that syndrome years later.
When I talked to her at the time (as said, didn't know about the syndrome, just thought she was completely crazy) it was more like the World had stopped working for her. But it didn't matter much - as though she didn't know / couldn't say if or where all her relatives were living now, it was completely clear for her that all of those had been replaced by actors and that was completely logical for her.
But yes, I assume she had a really lonesome life. I quickly learnt that police was looking for her and during the next talk I called police on non emergency number for this reason, but I saw her around for a while later so it can't have been something too serious. I don't know what happened to her.
- satures
Oh we had a patient with Capgras when I worked at an inpatient psych center. She was actually a retired psychiatrist who was taking care of her elderly mother (she was in her late 60s so the money was pushing 90) and she was convinced that her mother was replaced by an imposter. She kept yelling at her mother to get out and eventually pushed her and she got hurt (which is how she ended up with us).
We only had her for a short while to restore her to competency so she could work with her attorneys so I didn't get to meet her. By all accounts she was a lovely woman and a perfect patient.
McVenting
I worked at McDonald's and this dude applied, I'm the one who handed him an application, he gave off instant creepy vibes.
When he came in for an interview I told my manager he was weird but he smiled his way through the interview and got hired.
Pretty sure he was a psychopath. And he knew he couldn't fake being a real human in front of me, he would give me real sinister looks behind people's backs.
He ended up getting fired. He pushed a big ladder over that almost nailed someone and the camera saw it all.
He claimed he was "just venting off a little steam".
He came back as a customer and reordered the same thing like 10 times and just creeping up the place and trying to walk into the kitchen, to eat in the break room etc. Manager finally called the cops.
He laughed and bailed on foot across the highway. Haven't seen him since.
- DewyWannaGoThere

You've heard what Reddit has to say, but we're curious about your experiences.
Tell us about the most terrifying nope-worthy people who have touched your life.
Keep reading...
Show less
If you love something it's supposed to be forever right?

Well, if you're one of my regular readers, then you know better by now.
One Reddit user asked:
What did you think you'd always enjoy doing, until the day came when you realized the spark was totally gone?
and the comments were honestly a little heartbreaking.
It's Reddit, so you're typically not looking for any real profound statement on the nature of mankind, depression, and capitalism.
Buuuuuuuuut that's exactly the hellscape we got. Come stroll with us through a graveyard of dead dreams and long-gone joy.
Gamer Growth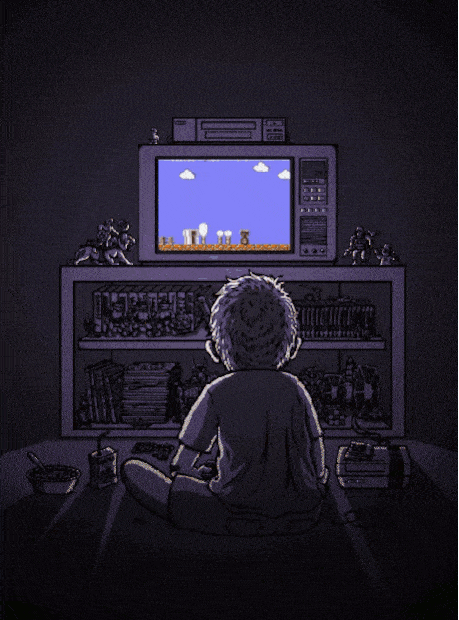 Video Games 80S GIF
Giphy
Video games.
For most of the first 25 years of my life I loved games. And then one day I sort of just said "why?"
And have really touched any in the last 7 years and haven't had much of a desire to.
As much as I enjoy video games...I find as I get older...I have less time for it. Other priorities take place and before I know it...not much free time.
It also doesn't help that gaming companies that I grew up with...are now corporate asshats and not the 'revolutionary' icons they once were (looking at you Blizzard)...the constant 'made for multiplayer online'...f*ck that shit. (looking at you Rockstar).
All my gaming friends slowly move on with their respective paths (having kids, marriage, new job --> new hours, homeowner --> homeowner problems, school-related stuff with kids, maintenance, scheduling appointments with doctors for care of self, or a mechanic to fix your vehicle)
...by the time I get home, I'd almost rather catch up on a TV episode of a popular TV show, because 30-45 minutes is more doable then trying to play Red Dead Redemption 2.
Also, relationships.
I will never forget being a 25 year old and witnessing a former co-worker...a 40-year old single, white, bald, male...who spent his free time playing 'Call of Duty', smoking cigarettes, and drinking cases of shit beer...it made me think "I don't want to be 'that guy' when I get older"
- Supaspex
7 or 8 Other Things 
Playing guitar.
I've played for 20 years and for the first roughly 13 years I could sit and play pretty much all day every day. When I went back to college and started taking my education seriously I started losing interest.
I still pick it up and play but I haven't written any new music in well over a year and most of the time there are like 7 or 8 other things I prefer doing instead.
There were certain people that I collaborated with a lot and some of them still play music and some of them don't but I moved far away enough from them that collaboration wasn't as easy. They were all people I knew in Orange County, CA but then I moved to Los Angeles after college and now I live in Idaho.
There is this one guy in particular that I used to play music with the most. Him and I always kind of understood each others' visions for a piece of music pretty well and just generally really understood how the other approached writing music.
He still writes and records all of the time and he's considering moving out here. If he does I wouldn't be surprised if that ends up being the push to get me really into playing again.
Doodle Depression
Drawing. I loved to doodle and try and draw whatever popped into my head. Even tried learning new styles to try out but eventually that feeling just slowly died. Drew a few things from a tutorial video a few months back, but that's about it. Pretty depressing honestly.
I used to love drawing and painting too, and aced AP art...but now I look at a blank piece of paper and have zero inspiration. It's sad.
Happier As A Hobby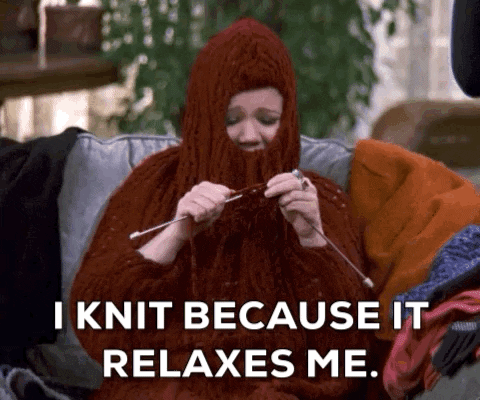 Nervous Season 6 GIF by Paramount+
Giphy
Sewing.
Loved it as a teen. Made my own grad dress, won an award and a scholarship for my skills. Tried it as a job and it just killed any and all desire for it.
It stopped being fun. It stopped being a creative outlet for me.
It's really sad, cuz I had skills. I've tried to pick it back up in recent years, but I just can't seem to care like I did back then.
Same with knitting for me, which I picked it up as a hobby. Parents realized that I could make useful stuff and tried to push me into selling it. I never want to turn this hobby into a job; it would kill off all the benefits of being a relaxing way to pass the time.
Are you me? Working in the fashion industry is such a goddamn soul suck. I'll probably never go back. I hoped to get my creative inspo back after a sabbatical but it's been almost 4 years since I quit my job and I've barely touched my sewing machine (except to make a handful of masks for a few close friends and family last year).
I hate when people find out I sew and ask me if I can make them something...
Reading Used To Be FUNdamental
I was an avid reader since kindergarden up till uni. After that life just got in the way and I never picked up any books for the past 10 years....?
Still reads to my kids tho. Just, I don't have the energy to read mine.
- shfaeman
As child, schoolboy, and student I used to absolutely devour books. I always had one in my pocket or bag.
From Dumas to Dickens I lived in those pages and had travels, adventure, and experiences that still remain clear and potent for me all this time later. When the demands of later adult life made this impossible I felt the loss keenly.
I found that an Audible account was the solution, I can fit books into the interstices of my day, and a good unabridged reading doesn't leave you feeling dissatisfied.
It'll never be the same as the the intense personal connection I had with books from my days as a true reader. But it suffices for these years until I can again.
Obviously a huge chunk of people lamented things they lost in childhood - but childhood wasn't the only lost joy people wanted to talk about. We kind of expect to outgrow things we loved in our younger years anyway, right?
A lot of folks had something they were passionate for even as adults only to have that slip through the cracks as well.
Like Prostitution
Writing. I always thought it'd be a passion I'd have for life, but in the past year or two everything I've tried to write has been sh!t.
Slowly I've stopped even trying.
"Writing is like prostitution. First you do it for love, and then for a few close friends, and then for money. " -- Molière
I have been writing since I was seven, got a BA in English, and thought for sure I'd be a famous writer someday.
I very gradually wrote less and less over the years and now I am almost fifty and can barely muster inspiration to to churn out so much as a short poem. Looking back I tend to wonder if it was passion or if it just happened to be something I was good at that earned me praise and that validation is what fueled my motivation.
Now I don't care what people think of me so much so I just watch Netflix instead.😃
All Of The Above
Everything here.
Playing guitar, writing, video games, I guess I just lost it all.
I'm not in my teens anymore when everything was so deep. I'm just going through the motions of life as a mid 30 year old. Working, and going home and repeat.
The friends have narrowed down to about 1, the job is tolerable at best. I'm drunk now so that's why I'm spilling. I can't find something that gives me that spark but I'm hopeful for the future.
Dude aside from the drunk part and hopeful about the future. Are you me?!??!?!😲
Like for real, I lost interest in writing first, then gaming, have one good friend, work then home, mid 30's... duuuude. And to be honest, losing interest in so much stuff, has had me question if I'm secretly depressed, and just don't know it or what?
It's been years since I legitimately looked forward to anything or enjoyed something for any decent period of time.
- Linchey1
Hostile Hostels
Staying in hostels.
I still love travelling and meeting people, but I just can't do the hostel life anymore. I'd much rather have a nice, private bedroom and my own bathroom.
Part of me still dreams about just saving up some money and doing it all over again, but I know I'd be switching to hotels in about 2 days lol
This. I loved it when I was 22 and could meet people and hang out with them, It was a great way to meet interesting people, make fun memories, and see a new city.
But now? F*ck no.
If I stay in a hostel now, I have to have a private room and bathroom because I am not f*cking around with other people.
SCUBA Men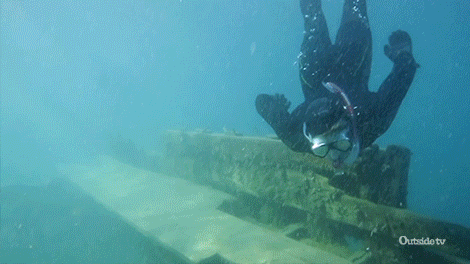 Under Water Swimming GIF by Outside TV
Giphy
I fell out of love with SCUBA.
Firstly I live in England so the waters are somewhat different to the Red Sea.
But when I did do SCUBA, either in England or abroad, I realized a large part of SCUBA is spending time on boats with middle aged men with marital problems who still, nonetheless, need to keep reminding me that they are better than me.
Hence the marital problems, I'm sure.
I always thought it should be an easier and more pleasant experience.
I'm a casual, by the way. I really don't have the inclination to get up early on a Sunday and look at 4 non-descript fish in the English Channel (which I've done, by the way.)
Plus I'm not very good at bragging so this excludes me from 95% of on boat conversations.
I would, however, like to rock up to Jordan or the Caribbean and just say "Look I'm here for a week or so. Lets do 5 dives but I haven't done it for a while, so can we spend some time on the first dive working on my bouyancy?"
I've tried this a couple of times only to get to the dive shop to find out its being run by an English couple. And if there's one thing worse than a middle aged man with marital problems, its an expat middle aged man with marital problems.
The worst thing about diving, especially in places where you need tonnes of gear, is the people. It just attracts a certain type of men - especially men who are "big strong men" in their own view but whiney b!tches with OCD to me.
These a**holes are sloshing around with fancy gear spending most time on the shore telling other people why they are doing it wrong.
I switched to free diving which I can do alone, and never looked back.
- ragefaze
Well that was kind of a bummer. Sorry about that. But hey lets leave you on a happy note - lots of people don't find the thing they really love until much later in life.

We guess it sort of depends. As who you are shifts, what you love should shift too, right? That's what growth and evolution are about.
Keep reading...
Show less
Let's be honest, most of us don't read the Terms and Conditions before we click that little "I Agree" button. Most of you probably aren't even going to read this intro.
A huge chunk of you are going to open this article and immediately scroll to "the meat" because we're all about getting to the good stuff. But that rush can sometimes mean missing out on some seriously important tidbits of info.
So look, I'm not going to be a judgy mcjudgerson about you not reading the terms and conditions. This isn't even the first "weird contract stuff" article I've written, I've already dealt with the consequences of not reading these things and Oops now my face is everywhere, and I still don't fully read them!
Why?
I'll be completely honest - they're written in a way that discourages it. Studies have shown that in order to even understand most terms and conditions, you'd need a post graduate education ... and that's IF you had the nearly-endless hours it would take to actually read them.
In short, you know you're not reading them. I know you're not reading them. Companies know you're not reading them... and it's that last part that gets us all in trouble. If they know you're not reading, they know they can put in pretty much anything they want.
Keep reading...
Show less
So let's tell the story about the time I accidentally dated a whole-a$s child for a year.
It was my first year of college, I met a really cute guy at my part time job. We became friends pretty quickly, which turned into dates, hanging out with his family, etc.
The whole time he, and his family, tell me he is 23.
We date totally normally. Go out to dinner, bars, hang out on the beach - cute people stuff.
He never has a problem ordering drinks, getting into places, etc. Nothing about this 6'1" man with a beard seems suspicious to me in any way.
He lived at home, but so did I. Broke college students, you know?
Then his "24th" birthday rolls around and all his friends show up to surprise him - except they roll up with pretty much every "legal adult" joke possible about how now he can vote and get into strip clubs etc. Cat was BIG TIME out of the bag.

Turns out he and his family agreed to lie to me because they liked me and I "had potential" as a long term partner. He told his friends I "went to another school" and since I'm under 5 feet tall and was only about 20 at the time, I didn't look old enough to raise any suspicions from them.
This dude and his family were just going to run with it until he was a legal adult and it "didn't matter in the eyes of the law, just like it doesn't matter in our hearts."
NOPE. They could not grasp why I dumped him.
So anyway, one Reddit user asked:
What's something you found out about your S.O years into the relationship that made you reevaluate the whole relationship?
and I'm thinking there's no way a whole bunch of other people have experiences with bizarre long cons ... right?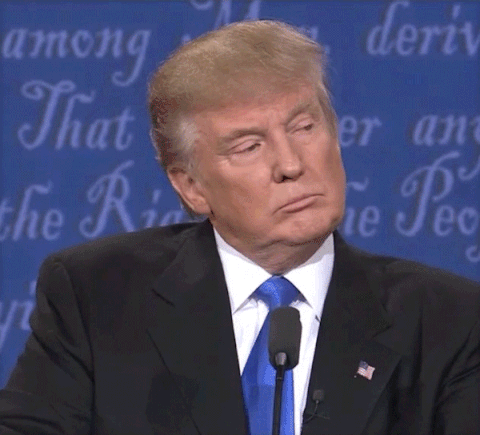 Loop Trump GIF
Giphy
Yeah not only have other people dealt with long term deception, I wasn't even the only person to have that deception mean they dated a teenager when they thought they were dating an adult.
Behold the wasteland that is Reddit relationships ...

The Real Story
He told me upfront he had been in prison for attempted murder.
His story: He caught his ex-wife's new boyfriend beating her in front of their kids. He beat him up bad enough the guy got brain damage. Ended up with prison time.
A year into the relationship he told me.....
The Real Story: He broke into his ex-wife's house, watched her and the new guy sleep for a while and then stabbed the guy 7 times with a hunting knife. Guy is a vegetable now.
We were having dinner at his brother's house and his brother made an off-hand comment about him and big knives. I was really puzzled and the brother could tell.

My ex literally was just like "OH, I didn't want you to not like me."
I couldn't be comfortable around him after that.
There were red flags prior but I wanted to be happy. For example, he wanted to spend all of our free time together. I took one night "off" from seeing him..... just to be me, do my own thing. Woke up to a note from him taped to my bedroom window.
Everyone was like "WOW he's so into you! He really loves you! That's so romantic!"
Later after finding out about the attempted murder and its circumstances my skin just crawled. I felt like I was going to end up on forensic files. We broke up shortly thereafter.
Age Ain't Nuthin' But A Number
He lied about his age. Not just 1 or 2 years but 9 years.
- toromeyl
Not as big an age gap, but happened to a friend too. She was 23 at the time and he was 17.
To her credit they met in a nightclub you need to be 18 to enter and he'd told all of us all he was 25 and he even looked it too. He admitted his age when she threatened him with the police.
Everyone couldn't believe it when we heard and only had his age confirmed when we asked the bouncers to ID him before letting him in and he got banned from that nightclub. Like I said this guy looked older, even to the bouncers, hence the never IDing him until someone asked them to.
Five Years And He Never Found Out Why
Not me but my friend and it could be a movie on mental abuse. It took him nearly five years to find out how awful she was.
He was with a woman for five years. They moved in after a year and that's when he started getting "forgetful." They were only mid-20s but he started forgetting where he had put things, losing stuff, getting dates wrong etc.
The strange thing was it was only to do with things at home and his girlfriend. He'd come out with us and reminisce perfectly about old stories, he'd remember our birthdays and we shared a garage that we stored our bikes and stuff in and he'd never misplace a tool or anything there.
However, at home, he'd lose tools, keys, bank cards, phones etc and then they'd turn up somewhere else. He got his girlfriend's families birthdays wrong. He'd go to appointments on the wrong days or miss important phone calls.
Even things like on Facebook people would be wishing him happy birthday on the wrong day because he'd put his wrong birthday in.
It was really getting him down and he was doubting himself constantly, his girlfriend would arrange appointments with doctors but he'd end up turning up ok the wrong day and missing them. She'd put them on the calendar but he still got them wrong.
It was another friend, Sam, who noticed it first, that all these episodes happened around her and the home. He told us all and I'll be honest, despite not liking her and her fake niceness I wasn't convinced.
Our friend definitely wasn't convinced but Sam managed to talk him into putting cameras up at the home, not telling her and re-watching them.
It only took two days to catch her it was crazy. He came home put his phone on the side and said he was running upstairs real quick.
Once he was out of sight, she grabbed his phone and hid it in the teapot. He came down, couldn't find his phone and asked if she'd seen it. She said no and helped him look and he was getting distressed and she was saying things like "this is why I'm worried about you" and "you might have a tumor or something."
Then she told him to check upstairs and when he was gone she got the phone back out and put it on the windowsill rather than the counter. He came down saw it and she said "see you was nearly right with it, it wasn't far away from where you thought."

Over the next few days she would do this constantly with keys, remotes, wallets. They wouldn't be moved far from where he thought but enough to make him start to think he was losing his mind.
After four days of recording, she offered to book him another doctor's appointment. She made it and wrote it on the calendar, then she went in to a cupboard, got another calendar exactly the same and wrote the appointment on the day before and hung that one.
That night he confronted her with videos of her doing all this and she calmly packed all the stuff she could into a couple of bags and just left without giving him any explanation at all and never spoke to him again or made any effort to contact him.
He ended up sending the evidence to her parents asking them to get her help but no one knows if they did. Within a couple of years she was married to someone else.
So it took him five years to find out how crazy she was and he never found out why she was like that and why she did it to him.
Hi, Mom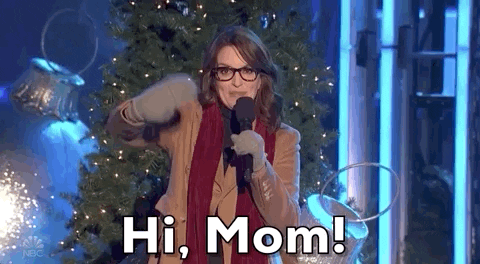 Christmas In Rockefeller 2019 GIF by NBC
Giphy
My mom had recently died and a girl I knew started coming over and explaining how she went though something similar.
We really connected over it. We had full on cries together over her moms passing.
Imagine my surprise 6 months into our relationship when her mom showed up randomly one day.
Oh, but if you thought long term deception was the only way to tank a relationship, you thought WAY wrong. There are other ways, like:
So Much For All That Talk
He was very anti cheating.
He cut off ties with friends who cheated on their girlfriends or wives. He went on rants about how he was just starting to like his cousins husband until he cheated.
His mother cheated on his father, which caused a divorce when he was 5. He saw it as the thing that broke apart his family, and swore to never cheat or forgive or tolerate cheating.
Whatdoyaknow, he cheats on me.
So much for all that talk.
That sounds like my ex husband. Really disgusted by cheaters, would rant about cheaters. Found out after we were married he cheated on every girlfriend he had ... then me of course.
Compulsive
She lied more often than she told the truth.
She'd lied to me about a lot of things in her background. She'd lie to friends and acquaintances about things that weren't even important to sound more interesting. She'd lie about things that were important to get what she wanted. We'd get into arguments about it and she claimed everyone lives this way.
It became a much bigger problem for me after the divorce
I dated a guy like that for a little over a year. Everything was a lie. Whole friends, stories of their pasts together, jobs he had, places he'd been, all lies.
That's Not How Poly Works
He decided 6 years into the relationship that he wanted to have multiple partners.
I don't mean he wanted to start swinging or he wanted an open relationship. He just wanted to have the same relationship he had with me, with a bunch of other women at the same time, and he wanted them to live with us.
Completely out of the blue.
I'm aware that polyamory is a thing, and I don't have a problem with people who are. I have friends who are.
It just isn't for me and I know enough from my friends to know that is absolutely NOT how you go about bringing it into a relationship.
And sometimes, the horrifying realizations and reevaluations don't actually lead to an unhappy ending!
Pizza Monsters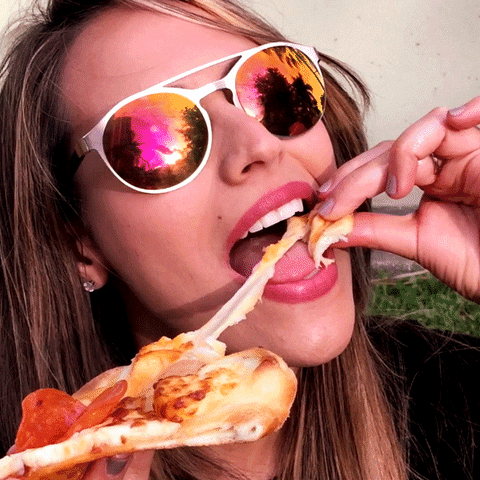 girl cheese GIF by Pizza Hut Latam
Giphy
Eats the toppings off the pizza first. All of them, cheese included, like some kind of psycho. Then the plain crust. An absolute monster. Still married her.
- teej1211
And I would like to mention that I get at least one bite of pizza "as intended" in there. But, cheese/pepperoni roll-ups are not a thing to knock. They're perfect.
(Also: I am aware & fully embrace that this is my signature serial killer move.)
You are not alone, I also eat pizza in this way!
I love eating pizza this way.
The Honeymoon Phase
This One is kinda the reverse. For the first 5 years of my and my SO's relationship I was depressed due to some trauma I went through before we met.
After the 5 year mark we moved and I started going to school. During this time I changed a lot and became a lot happier and more stable and had a lot of energy.
My partner was in total disbelief and told me he couldn't believe how much I was flourishing in this new environment. It took a little bit of adjustment for the both of us. I was no longer as dependent on him and he tried to get to know the new me and figure out his new role now that he was no longer in a caregiving role but was just a regular boyfriend.
Ever since that move, our relationship has gotten better and better. Lockdown was a massive level up for us too. We were stuck together for months and discovered so many new things about one another and we have only grown closer since.
It sometimes feel like we did our relationship in reverse and now we are experiencing the honeymoon phase a decade into the relationship. I love him so much and he's my soul mate. I will spend the rest of my life showing him how much I love and appreciate him.
A Weekly Campaign
We were dating for over a year at this point, and I knew my man was kinda nerdy for sure, but didn't know the extent of it.
We lived together even, and he was so afraid of me judging him for playing D&D he just stopped playing when we started dating and never talked about it! Finally he did eventually bring up how he used to play weekly through his teenage years and I told him I'd like to join and wanted to support him.
He was honestly taken aback, not expecting a kind response.
I played for three years straight in his weekly campaign he ran, and he still plays weekly with another group of his friends and I help him flesh out his character designs and buy him the newest books whenever they come out.
Nerdy is my type! I don't know why he tried to hide it for over a year😂
Want to "know" more? Never miss another big, odd, funny, or heartbreaking moment again. Sign up for the Knowable newsletter here.
Keep reading...
Show less