Reddit is one if those internet things that either you totally get, or you absolutely don't.
To some, it's a ridiculous echo chamber of people who live to egg one another on.
To others, it's a supportive community with its own sort of rules, culture, superlatives, and even language.
Whichever camp you fall into, there's some stuff you need to know if you're gonna survive.
Like it truly doesn't matter if you're in the woods to cut it down or to enjoy the splendor - you should still know that bears will eat your face off and they don't necessarily kill you first.
Reddit user ihavethebestmarriage asked:
"What are some reddit rookie mistakes?"
So here's how to avoid getting your proverbial face eaten off by an e-bear on Reddit.
"Reliable Source"
"Thinking consensus on Reddit represents widely accepted views in outside world."
-Wkwkbr453
"I used to secretly make fun of people who quoted Reddit as a credible source before I joined. Now I increasingly find myself starting sentences with, 'I read on Reddit…'."
-Laleena_
"That's your mistake. You just have to say 'I read that…..' and never mention that your source is a random Reddit comment."
-outofdate70shouse
"Yes. To avoid the shame."
-foxsimile
The Nothing Awards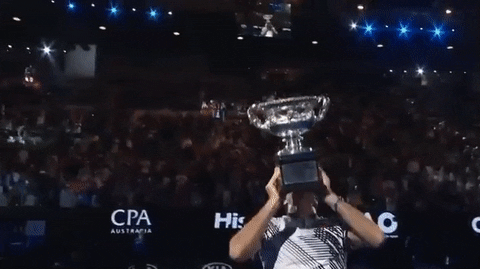 GIF by Australian Open
Giphy
"Unnecessary award speech edits"
-User Deleted
"Also: following up with a 'what do I do with this gold' question."
"Nothing sir. The answer is nothing."
-BaconReceptacle
"Also: What do I do with all this karma."
"Nothing sir. The answer is nothing."
-Zarniwoooop
Advertisements
"My mom joined reddit and was posting in subreddits related to her work."
"She wasn't constantly shilling, but would if the person was in her service area, mention her business explicitly."
"Her username even included her business name in it."
"I had to explain that Reddit wasn't really supposed to be a marketing tool in the same way Twitter or Facebook were."
-deqb
"It is, though, you just have to frame it in a cutesy way so that people can pretend you aren't marketing: "
" 'I just started my business! Here's a cupcake I made!' "
"Predictable redditor or sock puppet account: 'I would buy one of those!! Where are you located??'."
-angrymonkey
"No, it's better to say 'I just found this business, they look like they could really use support'."
"A LOT of those posts are self-advertising, as reddit generally is against that, along with it being against the rules in a lot of subreddits."
"Know someone who used to help smaller businesses do that, basically advertise their stuff pretending to be a 'genuine' person who just happened to discover and post about their stuff."
"Happens a lot more than people think, even on a large scale. Businesses have been hiring actors and people to pretend to like their products for ages now."
-asdaaaaaaaa
Social Standing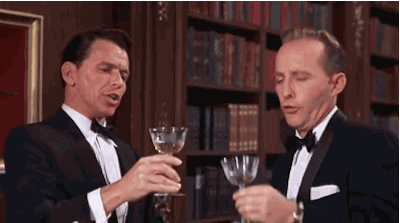 Giphy
"I had no idea my low social status could keep my posts from going live."
" 🥺 That explains a lot"
-Intelligent-Snow-138
"This is to prevent new accounts bots from polluting the place, your karma will rack up quickly as you interact with people, give and get awards, etc."
-Duuuuuuuuuuh
"I just gave you a my gifted silver award… now it's prompting me to buy more awards."
"I didn't realize people were paying to give awards and now I went from wondering 'how' to wondering 'why'…"
-BlondeBimbo123456789
A/S/L
"It irritates me to no end when people treat Reddit like it's a 90s forum used by 37 people."
" 'I'm new here, first time poster' "
-UnusualGenePool
"a/s/l ?"
-Tokugawa
"My first reply to a question like that was '14/not yet/home'."
"I was a dumb kid in the 90s."
-jazzmester
"I like to say: I don't really know American Sign Language, but I am trying to learn"
-TheAres1999
In The First Place

george w bush door GIF
Giphy
"Joining reddit in the first place"
-UselessAndUnlovable
"You can check out any time you like, but you can never leave."
-RoboTurbo2
" 'Relax, ' said the night man, 'We are programmed to receive'."
-Glock1Omm
"Exactly. Leaving is the easy part. It's staying away that's tough."
-CobaltHeadHunter
"Reddit is like Runescape. You never stop once you start. You just take breaks"
-Merry_Dankmas
Lurk Hard, Play Hard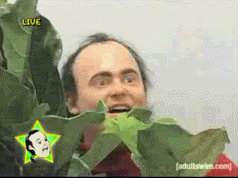 Tim And Eric Reaction GIF
Giphy
"LURK MORE."
"Spend some time in a subreddit before commenting."
"Read the rules, read the FAQ, read the top-voted posts. Spend a week and see what topics come up often. Search prior posts which discuss the same topic you want to post about."
-whomp1970
"I browsed comments for like a year before I even made an account."
-Gsusruls
"I wish that I could remember what comment I needed to make so badly that I created an account after more than a year of lurking."
-lotus_eater123
This.
"When you comment 'This.' under someone else's comment."
"Just give them your upvote and move on, no need to comment if you aren't adding anything meaningful to the topic"
-Crewso
"underrated comment"
-milesmac
"Louder for the people in the back!"
-the_amazing_lee01
"THIS"
-Demonic321_zse
Believe
"Believing everything you read and at the same time disbelieving everything you read that goes against your personal opinion/narrative."
"Having a healthy dose of skepticism without being a jerk about it is a good life skill in general."
-CobaltHeadHunter
"Yup but that's not just reddit rookies, that's 80% of the global population."
-mini-mum-wage
"A good habit I'm working to build is whenever I have a question about anything, even if I'm thinking to myself, I google it."
"It helps build a strong knowledge base."
-CobaltHeadHunter
Shh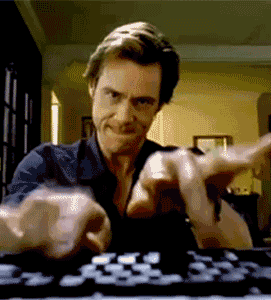 jim carey comedy GIF
Giphy
"Responding to every reply to your AskReddit post."
"Just shhhh"
-ZsaFreigh
"I do this LOL. I like doing it because I asked a question and people have responded, so I respond back because I want them to know that I read it and found what they said interesting."
-mini-mum-wage
"I do it because I have nothing else to do."
-Cheap_Ad_69
"Every comment boosts the likelihood that the post will survive more than an hour."
"Askreddit new is brutal. Unless you get a bunch of comments or karma within 30 minutes or so, your post will die a quiet death."
"Then its really just shh"
-lotus_eater123
And there you have it - a survival manual for the wildest place I'm the universe.
Reddit.
Want to "know" more?

Sign up for the Knowable newsletter here.

Never miss another big, odd, funny or heartbreaking moment again.
Keep reading...
Show less
As someone who was forced to watch Butterfly Effect more times than should be legal, I've developed a bit of a knee-jerk NOPE reaction to the idea of time travel.
They say shows jump the shark when they start including ridiculous stuff just for the shock views (fun fact: that phrase comes from an episode of Happy Days where Fonzie literally jumps over a massive shark while water skiing.)
Reddit user, KingTonza asked:
"What would be your Main reason to go back in time?"
and long-story-short, we're all greedy curious saps who clearly could never be trusted with a timeline.
*stares in Ashton Kutcher face*
Pets
"I had a cat that died in 2018. He was the best little guy. I'd like to go back and sneak into my old apartment after past me left for work for the day and just hang out with him sometimes."
-BatmanandReuben
"Huh I like that. Wholesome and also side-steps the problem of running into past selves."
-nairbeg
"I never had cats but will do this with my dogs."
"I just lost my boy last year. Even though I still have my little girl, I still miss him so much. I will visit all the pets I've lost throughout the years."
-enigma1021
Jurassic Nope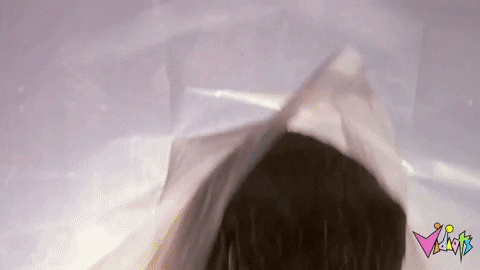 Confused Jurassic Park GIF by Vidiots
Giphy
"I really want to see dinosaurs."
"I know, I know, odds are high it would end badly for me. I just really love dinosaurs."
-VinnieMcVince
"I'm sure they want to see you too."
-Caperdiaa
Lesbians?
"The Libyans chasing me in a mall parking lot at 2am with an RPG."
-JellyCream
"That's heavy."
-JustDeleteSystem32
"I'm sorry but I really really misread this and missed the movie reference because I thought you said lesbians"
-duuckyy
"Now THAT'S heavy"
-Strong_Comedian_3578
The Necessary Nerd Answer
"To stop the burning of the library of Alexandria"

-thetomahawkkid
"When I was an adolescent and reading porno mags, I can still remember reading one of the models saying that the burning of the library at Alexandria was the greatest crime in history."
"Quite an intellectual that model was."
-YoteViking
"This would make the year 2000 be the year 2500 technologically"
-Lo23co7mcpe
"So. Much. Lost. Learning."
- [Reddit]
Best. Party. Ever.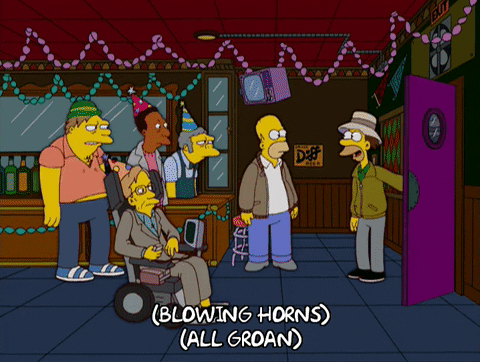 happy homer simpson GIF
Giphy
"Stephen Hawking's time travel party."
-childeroland79
"The only appropriate reason to time travel."
-Riverrat423
"I wouldn't go. Or if I did I'd swear him to secrecy."
-rydan
"For all we know the place could of been packed with time travelers, and he took that info to the grave."
-DARTHDIAMO
Money
"Buy bitcoin when it first came out..."
-emvaz
"Kicking myself for not buying some back in 2016."
"I worked with a guy who had a sizable amount and I would make fun of him for it. I was stupid and knew pretty much nothing about investing back then."
"I had about $50k just chilling in my savings. I could be a pretty rich man right now, instead I'm broke and saddled with student loan debt. Fml."
-ParticularBiscotti66
"I wanted to buy some back in 2009 but had no idea how. Probably would have been scammed in the end anyways."
-Ferndawg69
"Imagine the guy who spent thousands of bitcoins on a pizza"
-Biz_Consultant305
Overlord
"With the knowledge I have now, travel 20 years in the past and avoid a lot of mistakes... and become overlord of the whole world obviously."
-Goodcopbadcop33
"I don't know. That seems like a lot of responsibility."
"Can I be overlord of like 50 acres in the woods and a dope cabin?"
-wrecktus_abdominus
"Overlord is good. Me? I prefer All-Being, Master of Time & Space!"
-DavidSkywalkerPugh
"Most mistakes are healthy and are what shape us. I wouldn't have fixed any mistakes if I got a million dollars for it."
-WonderfulAirport4226
Curiosity Killed The Redditor
"Honestly just to see how everyday life was in like the 1400's for the average person. Feel like that's not something we know a lot about, or maybe just I don't know about."
-ThebigGreenWeenie16
"This seems like a bit of a foolish wish."
"I want it too."
"I'd want to bring along a bottle of antibiotics and a bar of deodorant soap, though."
-Bekiala
"It was probably crap. Working long hours of hard labour is pretty much your only option. Unless you are born into aristocracy and live on an estate."
"So like ... you'd probably already be dead, depending on how old you are."
-AxeellYoung
"This is a great choice, but I'm afraid that the diseases that you carry will be destructive for the people in the 1400s"
-bountyhunter205
"Wait, what if a time traveling Redditor was the real source of the plague?"
- [Reddit]
History's Mysteries
"To witness firsthand important events from the past and see how accurate our history books are"
-EezyRawlins
"Let me know who actually killed JFK."
-BigTuna0890
"I wonder if we were there as eyewitnesses maybe it would just seem like chaos . . . hmmm . . . what event would you like to witness."
-Bekiala
"Too many to list, honestly, but definitely the battles of Alesia, Cannae, and the siege of Orleans, as well as the sermon on the mount, and the (start of the) Hijrah."
-EezyRawlins
The Paradox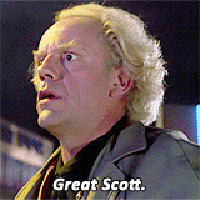 back to the future great scott GIF
Giphy
"I want to go back in time to prevent myself from going back in time"
-darth_shinji_ikari
"This is the true time travel paradox"
-bountyhunter205
"Are you implying that you have already travelled back in time?"
-Realistic_Analyst_26
So yeah ... maybe let's just not.
I have a sneaking suspicion we'd get ourselves in a lot of trouble and end up jumping way more than sharks.
Want to "know" more?

Sign up for the Knowable newsletter here.

Never miss another big, odd, funny or heartbreaking moment again.
Keep reading...
Show less
Some people like sweets, some people like alcohol, some people are willing to spend extra money a month just to have full access to all 14 seasons of their favorite obscure Canadian detective show.
You don't judge us, we won't judge you.
Reddit was asked:

"What is a guilty pleasure for you ?"
...and ... like ... we honestly feel kind of bonded in non-shame over this stuff.

Because it's all just SO GOOOOOOOOD!
It's Britney ...
"Playing Britney Spears' music on 11 when I'm in the car all by myself. Especially 'Work Bitch' when I'm on the way to work an extra shift."
-nancydrew1224
"Toxic is an undeniably fantastic song."
-TheBrontosaurus
"It's such a weird mix of elements. Obviously you have Britney's pop singing, but it also mixes harsh strings with synth electro and a lot of rock elements. It blurs several genres together, and accordingly fits well next to other genres of music."
-Nambot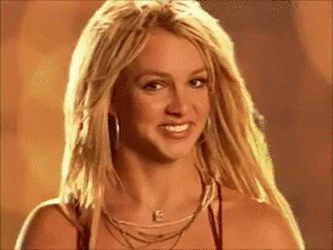 Britney Spears Yes GIF
Giphy
Those Golden Arches
"McDonald's"
"I regret my choice right after finishing my meal. But not enough to prevent me from going back the next week lol"
-Candidmirror12
"Why did you say the word? I've been clean for three months straight!"
-realfoodman
"Yep."
"I get a craving 2-3 times a year. Same damned order every time. Large #1 value meal with a coke and a cheeseburger."
"I love their little chopped onions"
"Did you know that the Coke syrup formula for McDonald's is different than what you get at home or other restaurants? It's actually sweeter per McDonald's request and specifications"
-mlgbt1985
Can't Run
"The Tremors anthology. Bad B-rated horror but god DAMN do I love me some graboids."
-BolognaIsNotAHat
"The first movie is legitimately excellent. The rest are stupid syfy level movies that are still a ton of fun."
-Taynt42
"The second one is also not terrible. Felt like a well measured escalation. The 3rd one on, though... SMH."
-Hotarg
"You ever have something be so bad that it loops itself back around into being awesome? That's this."
- [Reddit]
Perfect Mood Lifter
"Watching kid shows or disney movies even though I'm an adult."

-BanGinGDreams
"Phineas and Ferb."
"I honestly love to cruise the country side with my biker group, smoke half a pack, get home crack a beer and see what Phineas and Ferb did today."
"I'm a 28 year old man."
-Tiger_In_Maine
"Cartoons are good for the soul. Visually pleasing to watch. Good stories. Usually have some safe humor. Always end on a feel good tone. The perfect mood lifter when you're feeling down."
-GingerJayPear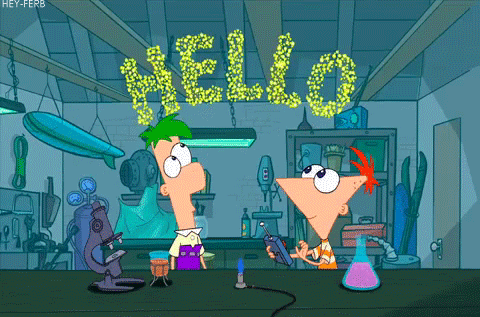 disney channel hello GIF
Giphy
Go Go Power Rangers
"Power rangers lore."
"I'm 28, can't get myself to sit through the kids shows anymore. But man did I love the series growing up and like keeping up with the new stories and seeing how it's going."
"My significant other would pretty much leave me if she found out how much I'm still addicted to keeping up with a show that I should have dropped 20 years ago."
-PN-DUBS
"Full stop, check out the comics. They were made for people that watched it as children and are adults now and they are honestly nothing short of incredible between the art and storylines. They do some really rad stuff."
-ForSafeKeeping220
Digging
"Picking my nose. I know it's a bad habit but it's nostalgic"
-VictoryIsMudkipz
"Kinda same it's not just gross but I also feel like it makes my nostrils bigger so I feel even more guilty 😭"
-getawaycar7H13
"There are two kinds of people in the world. People who pick their nose and liars"
-energy_falcon
Terribly Delicious
"Bad coffee."
"Like you go to a chrome-plated diner by the interstate and the coffee is made of cheap, stale grounds that has been on the hot plate or 3 hours. Something about it is super nostalgic."
-MutantOverlord
"Hell yes. I'll get like 5 refills on that tiny ass cup, tyvm"
-stoncils_
"Just terrible enough to want another cup."
-caseyd1020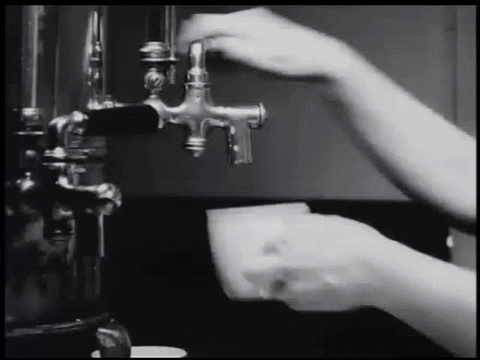 Black And White Coffee GIF
Giphy
Later
"Procrastinating….I hate myself for it"
-Usual-Difference9135
"I was going to comment the same but figured it could wait."
-C0rnD0g1
"I usually have two or three things on the go at once. So when I feel like procrastinating, I switch to one of the other things. My job has become literally me always procrastinating."
-StGir1
T.Swift
"I, on some occasions, belt out Taylor Swift's 'Our Song' when I'm alone"
-nenolpunk
"I do it too but with 'The Story of Us' "
-SoonlyXo
"Taylor Swift's old songs are the best songs"
-AwesomeSpindleberry
"It's this or 'Teardrops on My Guitar' because wow. Hit me in my teen feels."
"Who is Drew? I don't know, but I'll sing about them regardless"
-nenolpunk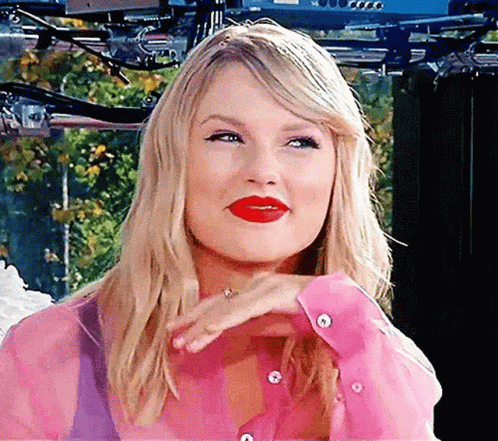 Taylor Swift Hair Flip GIF by MOODMAN
Giphy
Hipster ASMR
"Before I discovered ASMR, I used to secretly watch videos of makeup tutorials because they made me feel relaxed. I'm a guy who's never worn make up in my life."
-SXOSXO
"I'm a man in my 30s. I love the cosplay tutorials from Alyson Tabbitha."
-amadeus2490
"Literally same!!! I watch NikkieTutorials or Naomi Jon! Like I personally don't wear make up but I love the art behind it"
-patzzxd
So tell us, what's your pleasure? And do you HONESTLY feel guilty about it?
Go ahead and talk about it in the comments, I've got a certain Canadian Detective to check up on.
Want to "know" more?

Sign up for the Knowable newsletter here.

Never miss another big, odd, funny or heartbreaking moment again.
Keep reading...
Show less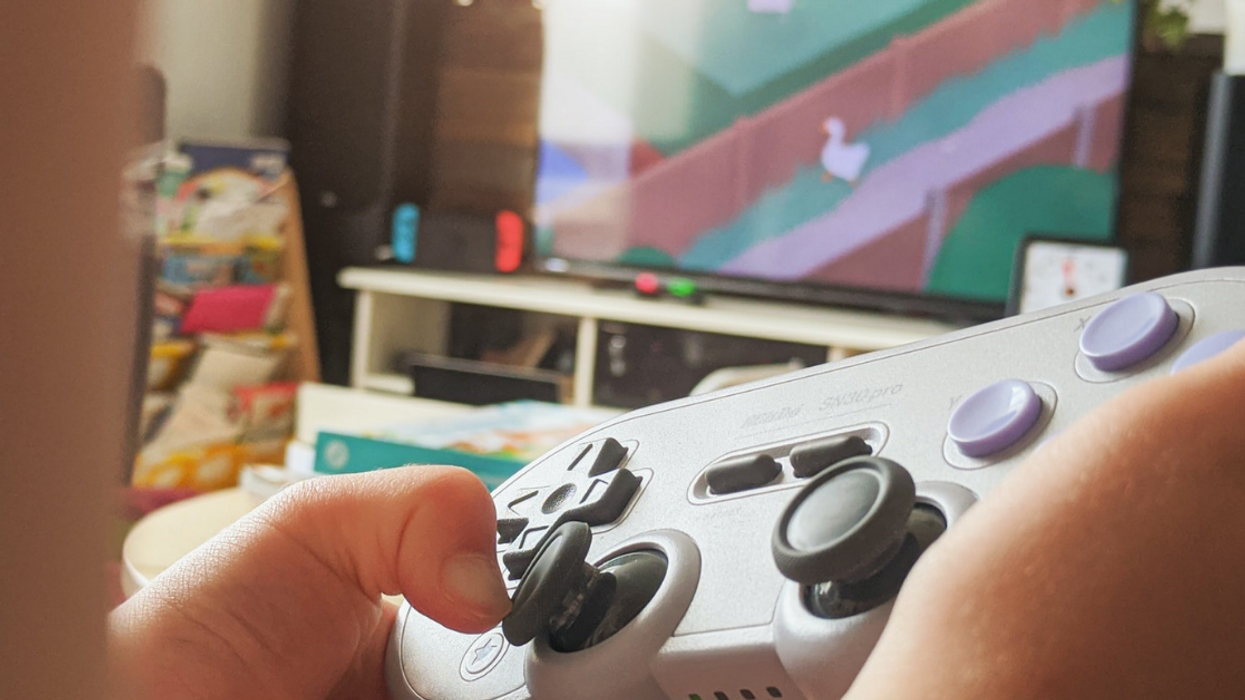 If you, like millions of others, had your little 90s heart held in an unyielding vice grip by Jonathan Taylor Thomas, I'm gonna need you to sit down and take a few deep breaths because I'm about to say something so controversial, yet so freeing for you.
Jonathan Taylor Thomas was not all that and your passionate love for him was classic Disney manipulation. It's not your fault.
You weren't in 90s love - you were traumatized, and it's gonna be okay.
Reddit user Endowedx7 asked:

"90s babies.. who was your first television crush?!"
​First of all, nobody followed directions and we jumped from TV to movies to cartoons super fast.
Secondly, the sheer number of people who say Jonathan Taylor Thomas when this question is asked just hurts my soul. He, honestly, was a B-rate heartthrob at best.

His hair wasn't perfectly parted and platinum-like Jonathan Brandis (RIP)
Thomas Ian Nicholas had stronger "3 first names" power.
JTT lacked the shy smile Devon Sawa served with ease.
Even Andrew Keegan started a cult.
What did Jonathan Taylor Thomas do to earn so much adoration?
I theorize that the answer, quite simply, boils down to trauma bonding. We fell in love with Simba, and his little cries over Mufasa, and that was it; JTT was now our forever favorite because of the Circle of Life.
Dang Disney is good - but also kind of evil. Now that you know, you can heal. Go forth in peace.
Bask in Reddits favorite Non-JTT 90's crushes.
Devon. Duh.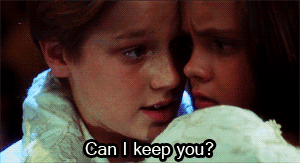 christina ricci dancing GIF
Giphy
"Casper, Devon Sawa"
- ramblinator
"Hard yes at Devon. Casper 'Can I keep you?' wrecked me 😭"
"Also in Now and Then, Idle Hands, Final Destination. They were my faces. Oof, the 90s were a time."
- coma-toaste
"My sister actually just met him at some sort of convention in Dallas. She sent me a pic, because she knew how much I loved Devon."
- ShataraBankhead
"Devon Sawa was my first crush. My friends could keep JTT, I only had eyes for Devon."
- bassgirl_07
"This was the answer I was looking for. He looked beautiful to me at a kid watching that movie."
- Noppo_and_Gonta
A Science Lady
"Scully. I love me a science lady."
- silverblaze92
"Lort yes Scully with that fire red hair and those soft eyes!!!!"
"Underrated crush. She was beautiful!"

- Drops_USMiC
"I still have the biggest crush on her. Literal schoolgirl crush, blush and all."
"It took me like 10 years to realize that straight girls don't like other girls the way I adored Scully."
"Aaaaaand that's how I realized I was definitely bi."

- juniper-mint
"Scully and Velma were my biggest fictional crushes growing up, I just like nerdy ladies. 🤷🏻♂️
- Foofsies
Daddy Shang
"Captain-turned-General Li Shang from Mulan."
"The first time he took his shirt off made a lasting impact that I was not prepared for."
- g_lay
"Lol it did for Mulan, too."
"It occurred to me recently that she'd likely never seen a shirtless man who wasn't her dad, so that specimen was her first..."
- kdbartleby
"Daddy Shang"
- supholmess
"BRUUUHHHH Shang yes"
- TheObservationalist
"Sign me up for the next war!"
- ElderBrute
Brendan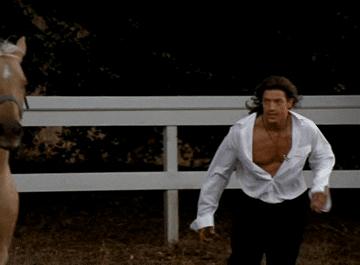 brendan fraser horses GIF
Giphy
"BRENDAN FRASER"
- purplehairedcatdaddy
"Came here to say this! For me it was George of the Jungle, the bowls scene changed me."
- sheehosellstheshells
"God he was sexy, especially with long hair."
"He was done so dirty. Glad he's getting more work now but he deserves more."
- Viiibrations
"Omg, I was so in love with him. I even watched that stupid Dudley Do-Right movie."
"Everybody loved him for his body, but I'd still give it to him today though. Chubby guys ftw."
- Iced_Jade
...And Everyone's Bisexual Awakening
"I came here to say Brendan too. George of the Jungle and The Mummy… 🤤"
- Tough_Raspberry1983
"As a bisexual, The Mummy and The Mummy Returns had me feeling so many ways. Poor young me didn't know who to focus on more lmao"
- starkrocket
"Lets be honest here, practically the entire main cast of the Mummy qualifies."
- Skylis
"The Mummy was a glorious bisexual awakening for so many people."
- shallowbasketcase
Its Morphin Time
"Kimberly, the pink ranger. She can still get it, wherever she is."
- END0WEDx
"You are the man, OP, for responding to your own question with the best answer. "
"This too was my first tv crush. She was all that back then."
- Mikernoce
"The episode where the Tigerzord and Thunder Megazord get destroyed... She had no right wearing that outfit for us kids but I'm so glad she did."
- [Reddit]
"This is the one."
"I was like 4 watching power rangers in my underwear, and I thought she could see through the TV and I got embarrassed and put pants on."
- TheOfficialTheory
Starfleet Standards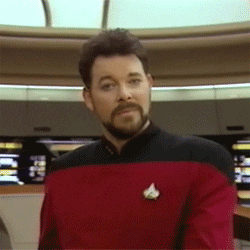 Happy Star Trek GIF
Giphy
"Jonathan Frakes. That beard fetish has followed me around for the last 25 years."
- Cutegun
"Omg, yes. Daddy Riker has me feeling all kinds of ways that are surely not up to Starfleet standards."
- hardly_trying
"Ohh yeah. There's a reason why he was always written as the one seducing (or being seduced by) hot alien women."
"And yes, I too grew up to love men with beards. 😆"

- tourmaline82
"It's unsettling to re-watch the first season before his beard was a cast member. Deeply unsettling."
- lunaleather
Flintstones
"Halle Berry from the 1994 Flintstones movie."
"Oh. My. God. I was obsessed."
- ImLikeLicorice
"I remember thinking 'wtf is that cleavage doing in a PG Steven Spielberg movie?' But at the same time, I was perfectly ok with it."
- Ooze3d
Shakira Shakira
"I remember watching Shakira in a music video on MTV when I was 9 and being completely mesmerized 😂"
- MoAdibbb
"Yes, same for me. I was 8 and Whenever Wherever was everywhere on TV and radio."
- lucitribal
"Me too! She just did it for me and I was like 4... It's literally one of the earliest memories I still have."
- Dazius06
Merry Christmas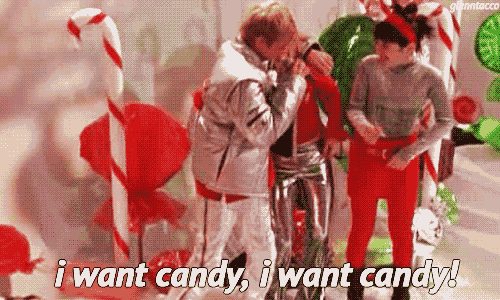 aaron carter GIF
Giphy
"Aaron Carter on the Christmas episode of Lizzie McGuire…. Lol what a time!"
- illbeokayeventually
"I met him when I worked at the airport. Came in wearing a beanie and a bathrobe."
"He was super friendly though 😅"
- evergreenxsage
"I was scrolling for this answer! I can picture the Christmas episode in my head!"
- Helpful_Cat0808
"I swore I was the only one who saw this and just never said it out loud."
- sheisvoid
The Static
"I hope video games count!"
"I remember walking up to the TV to kiss Link."
"The static made it more fun lol"
- mommasoggydoggyup
Hexes And Homos
"The Hex Girls from Scooby-Doo! and The Witch's Ghost"
- TheMissingChapstick
"Oh the Hex Girls are required crushes for every young gays development."
- [Reddit]
"Honestly I should've realized I wasn't straight sooner, those hex girls were FINE"
- Azusanga
"I'm convinced the Hex Girls singer Thorn was the reason so many guys my age were into scene girls when they were younger."
- What----------------
"The hex girls definitely awakened something inside of me when I was younger."
- abloobudoo009
Something Awesome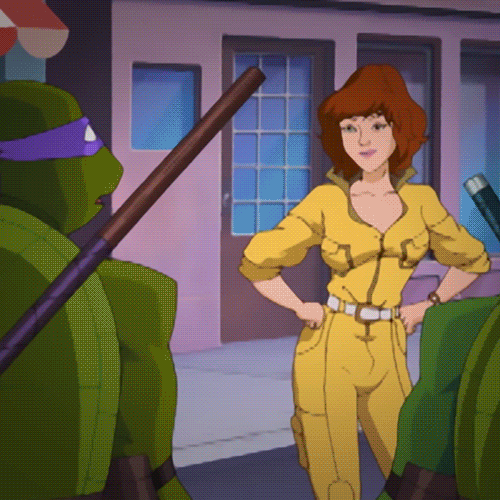 Channel 3 90S GIF by Teenage Mutant Ninja Turtles
Giphy
"April O'Neil from Teenage Mutant Ninja Turtles"
- N_Tracer
"I just remember thinking there was something really awesome about that yellow jumpsuit"
- Crazyjaw
"My God, that Yellow jump suit."
- AdamBombTV
"If my mom would walk in the room while April was on the screen I would get so nervous and awkward like she walked in on me watching porn."
- Japhysiva
Peter
"Jeremy Sumpter in Peter Pan"
- Obvious-Olive8241
"OHHHHHH weee you just took me down nostalgia lane. That boy had me dead for a solid week straight."
"Kept rewatching Peter Pan again and again to pretend I was Wendy 🥺😭"
- a_sunny_disposition
"Same, even convinced my parents to take me to L.A. to a Ronald Mc Donald race in Griffith park to meet him, and the day of the race we got lost and didn't get to meet him."
"I almost cried when i saw everyones picture with him on this forum called Jeremy's angels."
- Aggravating_Row2179
Gargoyles Need Love Too
"The female gargoyle in the Gargoyles cartoon."
"My siblings made fun of me for this for like 10 years until they forgot about it. I hope they never remember lol."
- Spirit860
See?
TONS of non-JTT options for all tastes!

We can finally be free, my friends. Free!
Want to "know" more?

Sign up for the Knowable newsletter here.

Never miss another big, odd, funny or heartbreaking moment again.
Keep reading...
Show less
Growing up, my parents insisted that I take my brother with me everywhere I go. The idea was that he, as a boy, would offer some form of protection.
The reality was that all he did was make my life miserable and create dangerous situations.
Now, this isn't his fault. This is 100% on our family, their built-in patriarchal B.S. (sorry latin people, you know I'm right - we have so far left to go) and their refusal to believe in medicine.
My brother was younger than me (by 5 years, that's a good chunk during childhood) and smaller than me, but because he was a boy he was automatically granted more freedom.
He could go out alone with his friends, I could not. He could date, I could not. He could do things outside of school and church, like martial arts classes. I was only allowed school activities or church activities.
What made the whole thing worse, though, was that his younger age and diagnosed but untreated ADHD meant that not only was he not "protecting" me when they would force him to come as my chaperone - he was creating problems.
He was only about 10, his ADHD meant he had poor impulse control and would climb facades on buildings, or rocks, or trees, or the sides of movie theaters. I would often have to grab him before he darted out into traffic, etc. I basically didn't go out or have a social life until college because of my parents rules and obsession with church (six days a week is incredibly unhealthy.)
And no, it didn't keep me out of trouble. It just made me a better liar who felt no remorse for the lies.
When your over-reactions and "Christification" of everything remove honesty as a possibility for anything, you make lying the only form of communication possible.
Reddit user AlePiga asked:
"People who grew up with strict parents, what's the dumbest rule you had to live with?"
Strict rules clearly didn't work out well for these people:
Rotating Curfew?
"Rotating curfew types so none of them were overused."
"Today is the homework curfew, no going out until its all done AND checked (extra time wasted) Oh, no homework today? well dinner is at 4pm and you cant go out after dinner."
"..And today is the darkness curfew, which is around 4pm, not sunset or actual darkness, just when sunset is kinda starting. Worse during winter months."
"..And today is mom's workout class, you have to stay late at school or get taken along, and no you cant be dropped at home even if its on the way."
"NO you cant go out if you take the bus and get home alone, you have to stay there because nobody else is home yet. Whats that, no homework? well I've suddenly decided you need to read more, you are staying in."
"Yeah Mom was a super control freak for no reason."
-DonnieJuniorsEmails
Common Cans
"We couldn't drink soda out of the can in public because only 'common people' did that."
"I never understood it as a kid. I'm still not 100% sure why my Mum had this rule."
"As an adult I thought it's perhaps to do with people drinking alcohol outside. I asked her as an adult and her response was 'Well it is common looking' so I still don't know, honestly!"
-zerbey
"At cookouts and parties we have a small town rural District judge who absolutely refuses drinks in cups in public, and only allows himself and his family to drink from cans."
"He said it was about the implication of holding a cup, where the substance inside could be construed as an alcoholic drink."
"Such fun to have them around."
-Euphoric_Splinter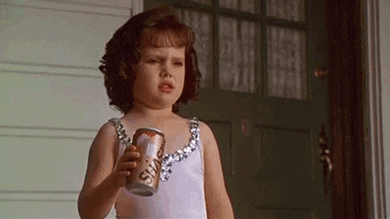 Little Rascals Reaction GIF
Giphy
Seeing Other People
"I couldn't see the same person multiple times in a row."
"I had to hang out with a different friend before I could see the same friend again. I still have 0 idea what the logic there was, it was the rule for ANY friend I saw consistently."
-atlas_mornings
"Concerned about you dating maybe? Or just being a control freak."
-adeon
"Honestly they did this with any gender of friend so I'm leaning towards the control option"
-atlas_mornings
Tracking
"My phone had to be downstairs and plugged in in our kitchen, my parents had to know my password, and could read or open my phone at any time."
"I used to stay after school for an extra 15-20 minutes before headed home. In many cases since I'd 'Already gotten to see my friends' I wouldn't be able to hang out when they went to movies, a friends house, etc."
"When I got a girlfriend, suddenly I wasn't to be trusted with anything."
"I had to go straight home and could no longer stay at friends houses overnight. I was 18 and had my own car."
"I also got my phone taken away for several weeks after some of my friends sent 'inappropriate' memes in a group chat. I had no part in it, which my parents knew since they read everything, but I still got punished."
"When I was 19, and living in dorms, I finally turned off tracking on my phone so my parents couldn't track my location."
"Not because I was doing anything bad, just because my mother had texted me the night before after I went to pick friends up from a club, and she demanded to know why I was there. I just couldn't handle being tracked any more."
"The next day, while I was at work, my parents drove to my work location and confiscated my car for removing tracking."
-HoppyTaco
Doorway To Drama
"You can't close your door, if you do we remove it."
-Pineapplep1zz4
"In my house, it wasn't allowed to be closed for sleeping, it was only allowed to be closed if your parent was in the room with you and wanted it closed."
"You want the door closed to change your clothes? Better do it in the bathroom and don't take too long or the door will be opened. And behave or you might lose your bathroom door privileges."
-scarfknitter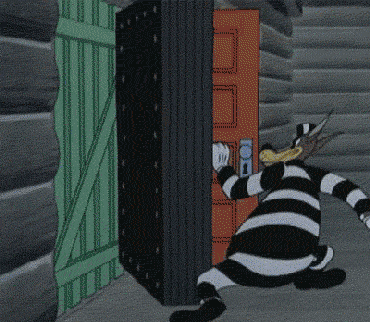 Trap Door Doors GIF
Giphy
Step-Rules
"When my dad got remarried I was 17 and had to move, my stepmother had the stupidest rules."
"Everyone had to sit in the same chair at the table, even if not during dinner time. She'd throw a tantrum if someone sat in a different chair."
"No hanging out with friends on the weekends"
"She would, and I kid you not, turn off the WiFi for the entire day if even one person decided not to go to church."
"We weren't allowed to walk through a bathroom - it was the best way to get to a part of the house. You had to walk around multiple rooms if you didn't just cross through that bathroom. I wish I was joking when I say she guarded that bathroom one night."

"Everyone has to go to bed at the exact same time (9:00PM) because the youngest 'wouldn't be able to sleep if other people were awake' - the youngest was 11 at the time."
-JscJake1
Gender Studies
"Not being allowed to study certain subjects because of my gender."
"My parents really never accepted the fact that I study criminology. They still blabber about how I should be studying tourism management since it's more 'feminine'."
"My mom never had the chance to finish tourism college because of having me so she wants me to achieve her dream of becoming a flight attendant."
"She was a lousy mother and wants me to become what she wanted, but I have my own dreams to pursue. I can't live my life like it's a do-over of hers."
-louskey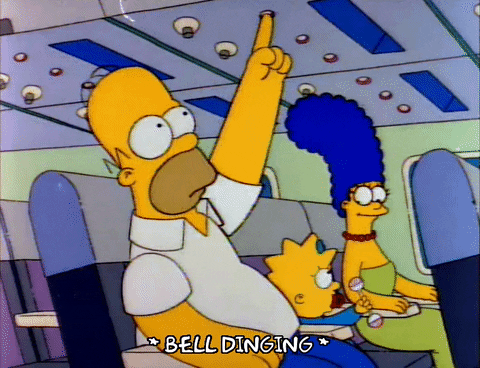 pushing air travel GIF
Giphy
Jesus And Breadsticks
"When I was 17 I went on a date with a 16 year old girl who was new to my school. She had moved there from Northwest Arkansas. Her parents were really strict."
"When I showed up to our date I was told that we'll be traveling in her parent's car. I had to sit in the front with her dad and she sat in the back with her mom. They talked to me about Jesus the entire ride to the Olive Garden."
"She left a hand written note in my locker on Monday apologizing. No, we didn't end up together."
-SuperMadCow
"Still worth it cause of the endless breadsticks."
-DnDYetti
Wrestling With Hypocrisy
"No watching wrestling, because it will make you g*y."
"I've put a bike lock on the fridge. no midnight snacks for anyone."
"Read one book everyday. If you cannot, you'll write sentences."
"I'm annoyed at the world. Get off the video games and go outside."
"No metal or classic rock because the Devil will influence you."
"No Trading Cards Because the Devil created it."
"No UFC because it's too violent."
"Basically, my dad made the rules and they were outright pathetic as I reflect back on it. That was only because he was an a**hole, and everything he did was hypocritical."
"He told us never to smoke pot, but a few years later we walk in and see him completely stoned, eating smarties and watching Jackass."
"Good thing I was considered a rebel in his eyes because I would've hated being a tool like him."
-Puzzle_Boxx
FOMO
"I wasn't allowed to see most of the TV series kids watch because they were 'violent', 'distracting' or 'a bad influence'. Basically, when my friends talk about their childhood series or TV shows the only thing I say is 'sounds interesting'."
-CrushLovesBeingRyu
"Toooootally relate."
"All my friends' jaws drop when I say I never saw an episode of Phineas and Ferb or, like, Invader Zim. Those Cartoon Network or Disney Channel shows, I was just never allowed to watch them."
"I'm an adult now and it's at that point where I can't really go back to watch them just because I'm not really the 'target audience' and I don't have nostalgia, so they just seem so... childish and I hate that I can't enjoy them as hard as I try."
-NebulaDragon416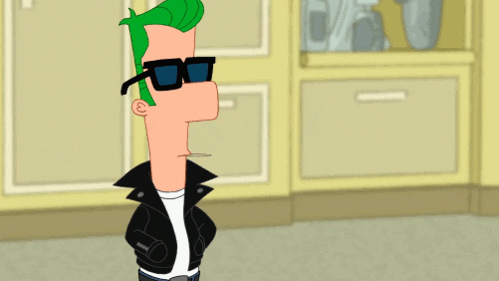 phineas and ferb GIF
Giphy
Strict rules typically come from a place of love (and fear) - we get that. But maybe try counseling instead of ... this?
Want to "know" more?

Sign up for the Knowable newsletter here.

Never miss another big, odd, funny or heartbreaking moment again.
Keep reading...
Show less