So listen, we don't expect teachers to have a master-level grasp of everything they teach. Nobody expects you to be a marine biologist with a specialization in cetaceans to teach a third grader about dolphins.
You should at least know they aren't fish.
As an educator, I'm not here for expecting teachers to know everything all the time with no mistakes.
Humans don't human that way, so the way that the original poster framed the question gave me pause...
Reddit user A_Purple_Pengiuns asked:

"What is the moment you realized 'my teacher is an idiot.' "
But the answers absolutely convinced me that this needed sharing. Most of the responses weren't about the teacher not knowing something, more about the teacher's attitude.
A willingness to argue with and/or mock small children is a pretty solid indicator that you're not cut out to be a teacher.
Look at some of these responses.
Lava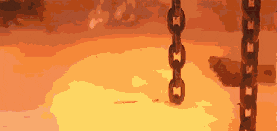 Lava Thumbs Up GIF
Giphy
"2nd grade teacher had our class naming the hottest things we could think of."
"A few kids already said the most obvious, like sun and fire so the third thing I could think of off the top of my head was lava."
"Turns out lava isn't real; the teacher had the whole class laugh at me for believing it was."
"She made me feel stupid as hell for years until I learned that lava IS real, and my teacher was a d*ck."
- Morpheus11011
Lettoochay?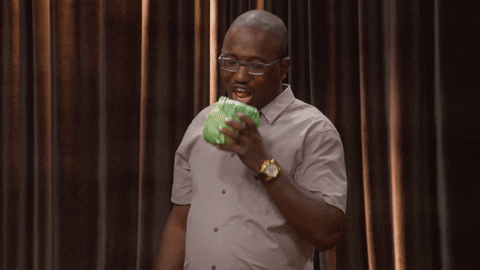 Hannibal Buress Diet GIF by Adult Swim
Giphy
"When my ENGLISH teacher (I'm from Italy so we have English as a second language) said 'lettoochay' instead of 'lettuce.' "
"She was also one of the worst teachers and ended up getting replaced."
-Kriumpus
"I may start calling lettuce 'lettoochay.' Sounds so fancy."
-iamamuttonhead
What Makes An Animal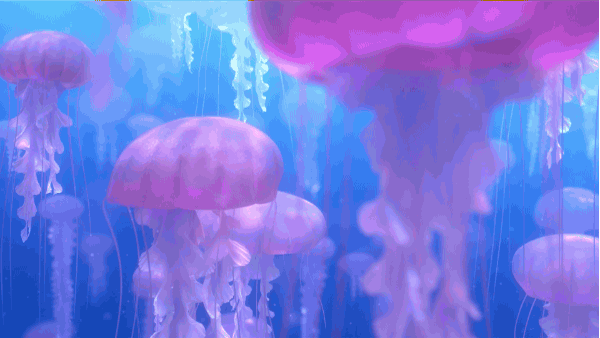 Disney Pixar Ocean GIF by Disney
Giphy
"I remember the time my 4th grade teacher tried educating us on what makes an animal. One of the criterion she came up with was all animals have brains."
"I asked, 'What about jellyfish? They don't have brains.' "
"To which she replied, 'Well then they aren't alive, are they?' "

-cakeman936
A Unit Of Measurement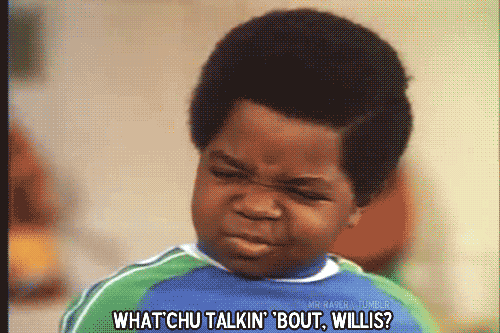 Confused Gary Coleman GIF
Giphy
"In primary school, I asked my teacher what an ounce was."
"She hushed me, told me it wasn't real and to never ask that again. As though as a nine year old I was asking about an ounce of weed and not the unit of measurement."
-elfbro
" 'not here kid, meet me in the parking lot after class.' "
- Disposable591
"Probably was on weed if that was what they immediately thought you were talking about."
- ADABISCUIT
Thanks, Mom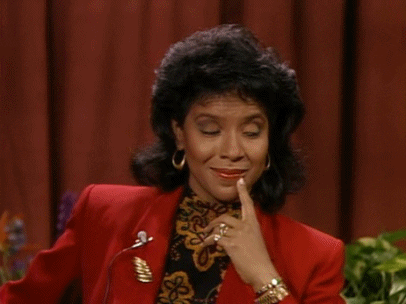 Mothers Day Eyes GIF
Giphy
"My 2nd grade teacher wanted to hold me back because of my math grade."
"Her evidence? She did these things called mad minutes where you had to try and solve as many problems as possible."
"I don't perform well under that kind of pressure. My anxiety doesn't allow it."
"My mom laughed in the teacher's face when she explained her reasoning for wanting to hold me back. The teacher tried to put my mom in her place by saying that only a professional educator can make these kinds of assessments."
"My mom had a master's in education. I didn't get held back."
-IntentionalTexan
How Projectors Work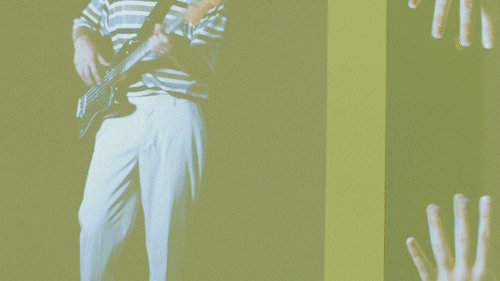 Music Video Colors GIF by Polyvinyl Records
Giphy
"My biology teacher in high school asked me a question, the answer to which was projected onto the whiteboard via an overhead projector."
"I looked at the whiteboard, and she quickly placed her left hand over the part that had the answer to try and hide it."
"Except instead of covering what was on the projector, she covered the whiteboard it was projecting onto. I pointed out that everything was still projected onto her hand ... cause it's a projector. So I could still see the answer."
"She was visibly upset, kind of panicked, and then she slapped her right hand on top of her left hand as if that was going to cover it. It didn't, of course, cause projectors just keep projecting onto whatever surface."
"I bursted out with laughter. She kicked me out and called my parents."
-ok-ox
Possibly Senile?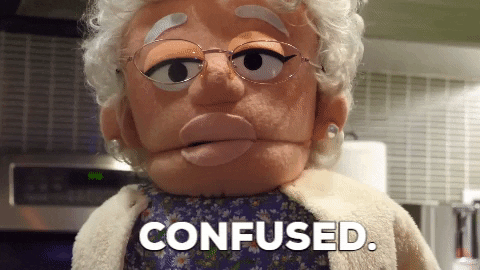 What The Wtf GIF by Fluffy Friends
Giphy
"When my grade 2 teacher tried to hold me back a year, only to discover that she thought I was my older sibling (3 years my senior) whom she had also taught in the 2nd grade."
"To be fair, she was way too old to still be teaching. She may have been legitimately senile?"
"I had good grades for a 7-year-old, whereas my sibling (though not a dullard) didn't. So I came home with an excellent report card ... along with a letter to my parents that I was going to be held back due to poor grades."
"Wtf?"
" My parents sorted it out and I didn't get held back, but it was definitely a big deal. This was in 1980 and teachers could in fact fail kids like this back then, and did so often. Or at least this one teacher did."
"I guess it was an accepted practice at that place and time. I'm glad they don't do it like this anymore."
- CrieDeCoeur
Ocean Life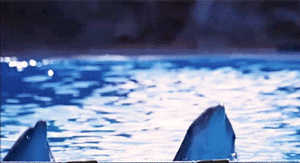 the hitchhikers guide to the galaxy dolphin GIF
Giphy
"She thought dolphins were fish. No amount of arguing by third grade me was enough to convince her otherwise".
" 'They live in the ocean, they're fish.' "
-AssociationJumpy
"Should have asked her about seaweed, or sponges."
-ReallyHadToFixThat
Native Speakers v. Peggy Hill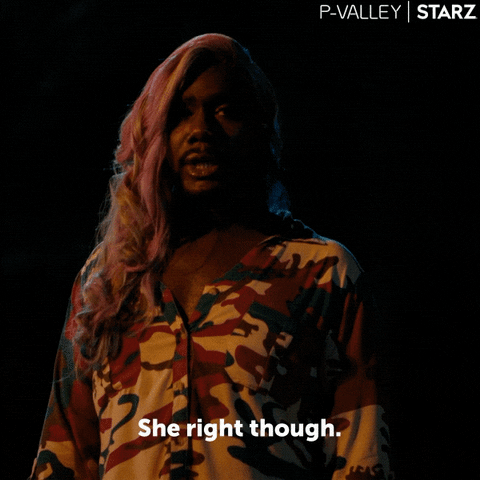 I Agree Episode 2 GIF by P-Valley
Giphy
"My mom went to take a university class in Greek. She's a native speaker, so she was hoping for an easy A and to maybe just read some new literature."
"The professor was Peggy Hill-ing it hard and my mom tried to correct her pronunciation. This woman really told my mom that she was wrong about how to pronounce it!"
"Then another native speaker in the class spoke up and confirmed my mother was right."
"She never called on either of them in class again lol"
-Is_Bob_Costas_Real
Since You're Not Checking...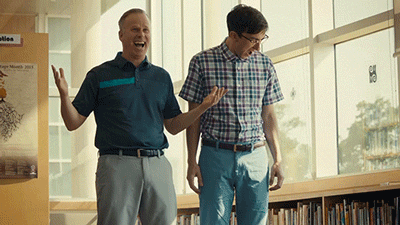 surprised gerry dee GIF by CBC
Giphy
"College professor has us reading a handout; at one point the essay mentions 'Acmeism' and the professor stops to ask the class if anyone knows what that means."
"Silence. 'Darn, I was really hoping someone would be able to tell me.' "
"A quick spotlight search showed to me that this was essentially a genre of Russian poetry, but what was really revealed is that she was too lazy to search an unfamiliar term before teaching with it and therefore she wouldn't be searching anything in my essays either."
"I started making up terms and schools of though, just stringing words together like 'Post-Counter Bifuturism.' I got A after A."
-JewcyBoy
Teachers are human, humans make mistakes. Facts are facts. Please, teachers, do not decide to be Smugbob Smuggypants about it.
These answers got me wondering, do your negative teacher experiences follow the same pattern?
Was it the incident, or the attitude ABOUT it that seared it into your mind?
Let me know in the comments.
Want to "know" more?
Sign up for the Knowable newsletter here.

Never miss another big, odd, funny or heartbreaking moment again.
Keep reading...
Show less
Have you ever wondered what job people would pick if they knew they'd be financially stable?
Not rich; we're not talking "retire-in-luxury to Buenos Aires" level coin; just comfortable and with growth potential if you're smart about things.

If any job in the world put you at the precipice of stability - what would you *choose* to do?
Reddit user "talldmbfan" asked:
"If you got to pick any career/job and earned $400,000 no matter what, what career/job would you pick?"
Ya know ... a $400k salary sounds like it could be a few smart money choices away from the very serious business of picking just the right pun for my new boat's name or whatever it is rich people do with their time. So let's start there.
What WOULD Reddit do for work if people actually got to choose? Let's find out.
Ranger Danger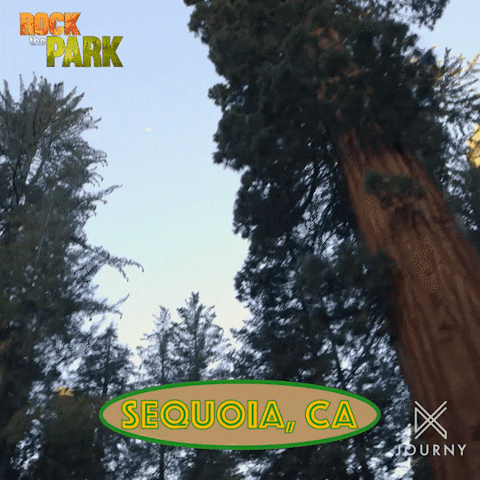 National Park California GIF by Ovation TV
Giphy
"Park ranger. Specifically at Banff National Park."
- Freshrendar
"Yeah, I was thinking the same. However, it's becoming an increasingly dangerous job these days I have heard."
"One the one hand maybe it's just misbehaved tourists who are becoming increasingly obnoxious, and on the other hand hardened, armed criminals trying to do their business in private."
- Th3_accountant
"Criminals like hiding in National Parks, feeding themselves by spotlighting game (whatever they can shoot they will shoot) and using gill nets to catch dozens and dozens of fish."
"Each ranger has a LOT of area to keep under control, it's not unheard of to pull over a truck and 5+ guys come out, fully armed and it's just you by yourself until backup arrives."
- NE55IN
"Former Ranger here. The job and positions of a Park Ranger vary widely."
"It does have its perks and I really liked it, but it also sucks in ways and has big drawbacks. Humans are the worst animal to have to manage."
- TahoeClown
Effort And Criticism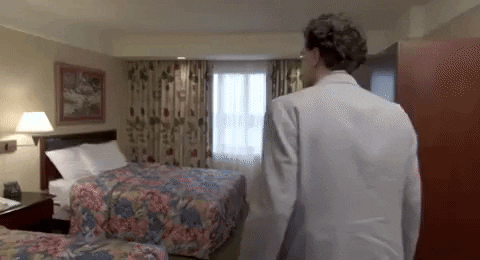 sacha baron cohen hotel GIF
Giphy
"USD 400,000 per year, right? I'd say be a hotel / resort critic."
"That way I get to travel, stay comfortably & get paid for a rather (seemingly) low effort gig."
- PuneriPerson
"I've been in travel positions before, it's pretty fun for a bit but as 'spoiled' as it sounds, hotel and restaurant living get tiring after a while."
"Sometimes it's better to just come home to your loved ones or pet or whatever."
"I did that while I was single. I don't have kids, but I can't imagine being in that type of role when you do."
"Being away from them plus putting the entire burden of raising children on your spouse? Not for me."
- peon2
"I met a girl several months ago who is a travel journalist and gets paid to do this very thing!"
"While I do get envious of all her comped trips (since I met her several months ago she's been on fully paid trips to Oaxaca, Curaçao, a couple of luxury Caribbean cruises and had to turn down a trip to the German Christmas markets) I get the impression her job is a lot more stressful than we'd all imagine."
"She says pretty much every minute of each trip is filled with activities she's expected to write about with very little down time."
"She's lived all over the world with her job but also never really put down any roots, so that's a downside. Even so - I enjoy living vicariously through her travels!"
- Fuzzy-Donkey5538
Let's Go Lego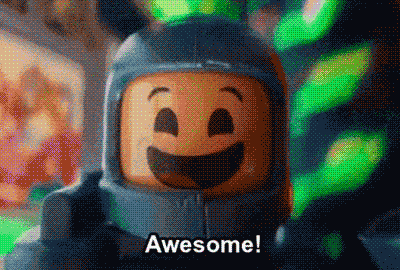 Awesome The Lego Movie GIF by Trolli
Giphy
"Lego set designer"
- JustStargazin
"A LEGOland near me just posted a position for a master builder and i was like 'f*ck yeah!' ..."
"except that it pays $12/hour."
- checkoutmyfish
"Yeees! This has been my dream job since I was a kid. Only reason I've never pursued it is because it doesnt pay well."
- bigtdgf
"I didn't even think of that!"
"My cousin and I love legos soooo much, I have that Disney castle set and we are constantly making the most random things. If I became the top set designer, there would be a lot more weird sets lol"
- The_controler
Helping Hoarders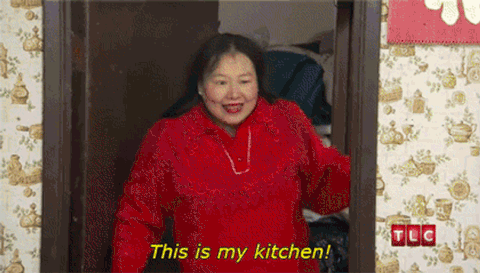 khj GIF
Giphy
"The same business I have now. I help the elderly and hoarders organize their homes. I quite a job that payed well and to do this and it is so rewarding."
"A simple tip: To maintain control over a hobby/collectables, designate a space for it. If it overflows that space, it is time to rethink the activity."
"It may mean finding a bigger space, or looking for outdated or unused items for that hobby. This helps to maintain control and keep the hobby from taking over."
- bsmknight
"This one sparks joy!"
- Zebracakes2009
"I'd love to know more about this. I worry I'm a hoarder sometimes."
- DarkAndSparkly
"I am not a psychologist so please take this with a grain of salt, but from my experience the term hoarder is often misused. Hopefully this will be helpful to you!"
"I have helped people who have ranged from perfectly normal to people with head trauma. Yes, they can all be categorized as different levels of hoarding, but I try and focus on the reason why they hoard, rather than the term itself."
"Customer 1: was a lady whose house was just a mess. Not disgusting, just nothing was organized. She had a lot going on and was feeling very overwhelmed and her place was taking a turn for the worst."
"She was a bit ashamed and kept indicating how she was a hoarder."
"In the end, over several sessions we cleared out the garage, the living room, the bedrooms, the dining room and never once did she hesitate to throw something away. She wasn't a hoarder, she was overwhelmed. So this was solely situational."
"Customer 2: Another lady, good friend of mine too, very much fit the typical hoarding situation. In her case she was just really bad at putting things away and thus everything ended up, everywhere."
"She still has this problem, but as long as I come over from time to time, stuff gets put away. She has been really good at throwing away or donating items, but she needs someone to sit down with her to help motivate her."
"Customer 3: A gentleman who was my inspiration to get into this business is probably the closest to the true nature of a hoarder."
"He received a blow to the head many years ago due to an accident. Because of that he has had difficulty staying on track. He looses focus frequently and thus things fall to the wayside."
"I go over from time to time to help him clean up. I will make him return stuff he buys when he really does not need it, because he easily becomes distracted. He forgets to return it or that he even bought it."
"I can get him to get rid of stuff, it just takes a good deal of prodding and coaxing."
"In the end, With all my customers I tell them to stop focusing on the negative. Don't worry if your a hoarder, rather spend that mental energy on what you can do to move forward."
"Tip: if you need an idea for a first step, Listen to a podcast or you tube video on organizing."
- bsmknight
A Place For Passion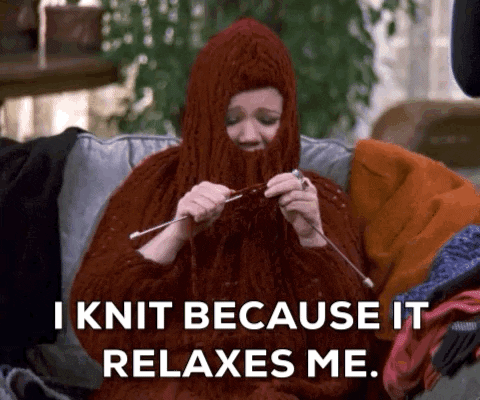 Nervous Season 6 GIF by Paramount+
Giphy
"I'd want to own studio space where people could take classes, not just art or dancing but also like general hobbies to knitting, sculpting, writing, photography."
"I want to help people find a passion and explore it. And I'd be able to support others by paying them to teach their own passion."
- resigned-unicorn
"Look into maker spaces or hacker spaces. That literally exactly what they are!"
"I've seen them have facilities and classes ranging from running a cnc machine to beer brewing to programming."
"Membership is typically expensive (50-200 a month) but most give discounts or free membership for teaching classes.
Keep in mind I don't know if they are running with covid."
- vrek86
"There's a place near me called Handmade Toledo that does this!"
"The front of the building is a storefront where local artists, makers, and crafters can sell their stuff (anything from t-shirts and cards to candles and soaps, including snarky greeting cards and patches)."
"The back of the building is an events space where they have classes a few times a week, and a big event once or twice a year where more artisans come and sell their stuff."
- RagingAardvark
Dungeons, Dragons, And Daycare?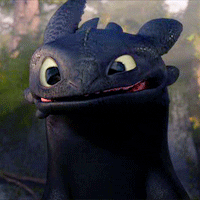 how to train your dragon smile GIF
Giphy
"I would run Dungeons and Dragons campaigns for k-6 graders to teach them about problem solving and conflict negotiation."
- snailsshouldvote
"I use D&D to teach conversation strategies and cross-cultural communication to Japanese university students and it's f*cking great."
- Lord_Dimwit_Flathead
"I think every pre-school/lower school should hire you, this is a fantastic idea to implement those values while having fun!"
- OsamaBinnDabbin
"One of our friends runs dnd campaigns for kids as a way for them to work through their trauma."
"I don't know all the ins and outs, but it seems to help them. My husband has a 3D printer so he prints their mini figs for them."
- NurseMcStuffins
OK Go Away Now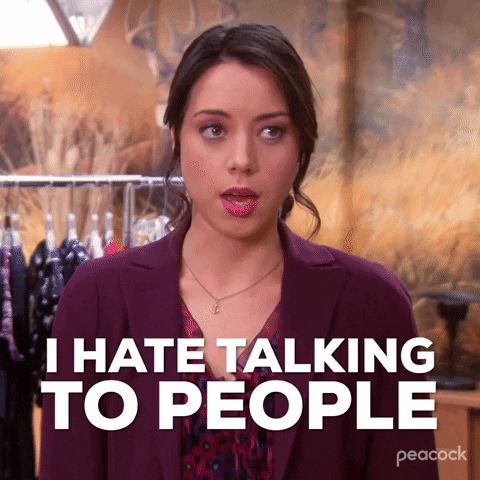 Season 5 April GIF by Parks and Recreation
Giphy
"Reclusive writer"
"I'd like people to enjoy my work, but otherwise forget about me and leave me alone."
"I went to a lecture given by Andy Weir once and he said that writing is a great way to be famous because you're famous for a few weeks when they make a movie out of your book and you get invited to parties and stuff and it's a lot of fun, but then you get to go back to civilian life rather quickly because everyone forgets about you pretty fast."
"So you get a taste of the celebrity life every now and then but you're not stuck in the spotlight all the time like someone in the film or music industries."
- Plantayne
"I second this! Reclusive writer would seriously be an awesome job to have and make $400,000 doing."
- DemonikKitten
"A mysterious person that everybody knows by what you do; but whose identity is unknown because all you put are your initials, rather than your full name? Before you know it, you're both the most famous yet unknown person that everybody is talking about."
"I'm in."
- BeltEuphoric
Here Kitty Kitty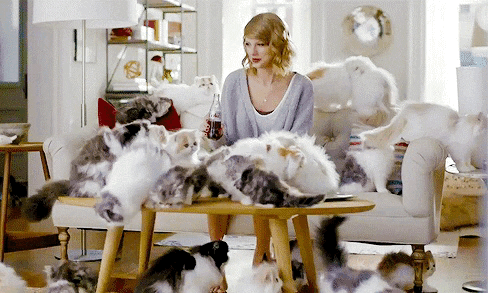 cat lady cats GIF
Giphy
"Cat rescue and rehabilitation. I do it for free when I can, so it would be awesome to be paid for it and have actual resources."
- toxinogen
"My family used to do this as well and it was so much fun growing up with up to a dozen cats in a town house at a time."
- amtapp
"Had a friend who co-owned a rescue. It's good work but man was there so much drama from cat people. Half of her energy was spent managing different crazy personalities who volunteered."
"She ended up stepping down to a smaller role and opening a cat cafe."
- bell37
Masters With No Money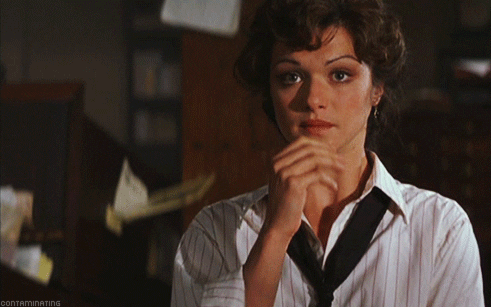 shocked oh my GIF
Giphy
"Librarian. Let me teach all about and facilitate the free borrowing of books while arranging events and services that help bind and strengthen the community."
"I would do it if librarian pay could support even myself decently. A lot of public service jobs (like librarians and teachers amongst others) do not pay very well and it can be hard to support yourself on such a salary, let alone a family if you want to have one."
"Still, if the issue of being able to live on the salary is taken out of the equation, I would choose to be a librarian every time."
- AnotherBookWyrm
"Oh man, my mom was a librarian and it is a real calling for some and I so love and respect that."
"Librarians are amazing!!!!"
- rcher87

"This was absolutely my first thought as well."
"I was halfway to a master's degree in library science when I did several shadow sessions. Everyone I talked to had gone to school for library science and was working part time shelving books and waiting for a librarian position to open up. Unless I was willing to move, it really didn't seem like a good option."
- elletastic
"It's a profession where the expectation is to have a masters degree and the pay scale for the vast majority of positions does not reflect that."
"I AM a librarian and it would still be my answer for this thread, but you'll often get that because you have to want to do this job to do it for the kinds of pay you can expect."
"I'm just lucky I'm in an academic position rather than public as that tends to set the starting pay a bit higher."
- WalkingTarget
What's Up, Wonka?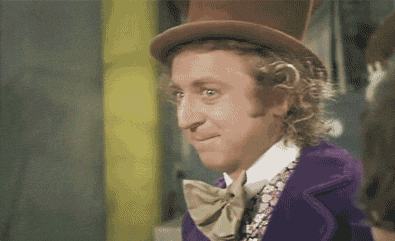 Animated GIF
Giphy
"Ice cream truck driver, but everything is $1 or less. Or maybe running a candy shop."
"While I'm at my mentally draining job, I dream of just being able to make people smile, but I just can't afford to live on the money that provides."
- fraxiiinus
"There was this man who had an ice-cream truck that went around my neighborhood (I lived near a small park) and he was so nice. He couldn't speak English well, but he just radiated a warmth around him that can never be bought or sold."
- Closet_Couch_Potato
You know what Reddit would do, but what about you? If you had enough money to be comfortable, what job would you happily get up and go do?
Is there a job you wouldn't do even if someone offered you a $400k salary?
What's your labor worth? Let's talk about it, fam.
Want to "know" more?
Sign up for the Knowable newsletter here.

Never miss another big, odd, funny or heartbreaking moment again.
Keep reading...
Show less
Aging is DOPE, y'all.

I know we were all sold this idea that youth was where it's at, but trust me—we were lied to.
There is something so freeing about aging, and I'm not about to let anyone lie to the young'uns about that anymore.
The best part, BY FAR, is the way that all your f*cks just seem to just evaporate into the breeze like seawater, leaving behind only salt.
So much salt.
It's awesome.
Reddit user Gourmet-Guy asked:
"What gets less important the older you get?"
Listen folks, there are so many things you get to no longer care about when you get older that it's honestly kind of exciting.
I'm sincerely looking forward to bring one of those fearless old ladies who beats up criminals with their ridiculously giant purse, or has deadly chancla aim even though she's been blind and deaf for 5 years. You'd better believe she turns into some sort of mystic seer when you put a flip flop in her hand, though.
She gives so few f*cks about anything that her mind is clear and she can be one with the universe. Just guided by the spirit of chancletazos...

That's where I'm trying to be, but I'm not there yet. I know because I still sort of care about one or two things on this list.
Do You Like Me?
"Being liked."
"I find that the older I get, the less random acquaintances like me; but the more my friends and loved ones DO like me."
"I stopped trying to be likable and just decided to be me instead."
- brokenhippie91
"Same, also the less friends I need. Just a few good mates that are trustworthy is enough."
- Specialist_Prompt_54
"THIS! And it's crazy how fast a change like this can take place as well."
"I'm a senior in college now. Less than four years ago I was running around trying to befriend as many people as possible just to see what would stick, now I'm pretty happy with my little group."
"A possible downside of this is that meeting new people seems kind of tiring in certain situations, but that's really on a case-by-case basis."

- hammalamamba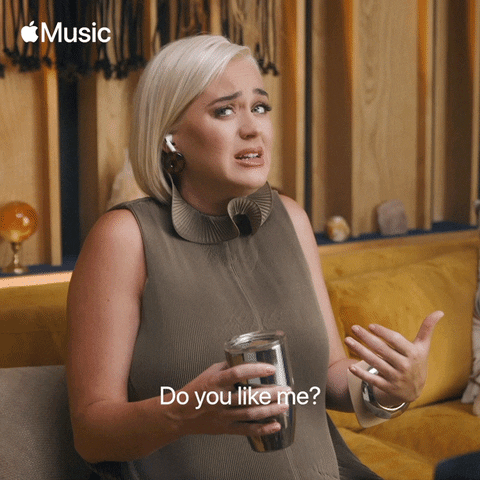 Giphy
Late Nights
"I used to like staying up late. Now I get excited to go to sleep."
- BjornBeetleBorg
"All of our childhood punishments have become our life goals."
"Going to bed early."
"Not leaving my house. (I pay the mortgage, I'm damn well going to get my money's worth.)"
"Not going to 'that' party."
- throwawayspank1017
"The absolute joy I get going to sleep by 9 so that I can get up at 4am, work out for 1.5 hours and still have so much extra time before I go to work is unparalleled by anything I did when I was young."
- Reality_Gatekeeper
"It's also enjoyable to be up fully rested, properly breakfasted and with chores, exercise or some form of entertainment already behind you while the rest of society groans and fumbles for their alarms."
"There's also a special appeal to the hours when everyone else is still in bed. It's almost like the world is yours for that brief period of time."
- Good_Dog_Almighty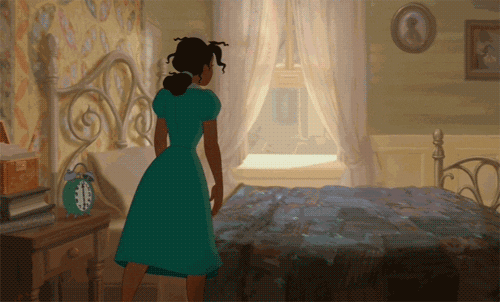 Giphy
What's Cooler Than Being Cool?
"Being cool."
"One of the most liberating things about getting older is you can just do your own thing without caring if it's trendy or not."
- DeathSpiral321
"Just started skateboarding again and I'm going full dork mode with a helmet, wrist pads, knee pads, and I plan on getting elbow pads and even hip pads when I start trying to learn to skate on bowls and mini ramps."
- evil_con_carne
"This. I started college quite a bit later than most and was worried that I'd never finish my degree. So I went all in and decided I still wanted a 'normal' college experience, living in the dorms at 25."
"It was so easy to pick out the kids who still clearly cared not only about being cool, but being POPULAR, bless their little hearts..."
"They were all so exhausted."
- Famous-Honey-9331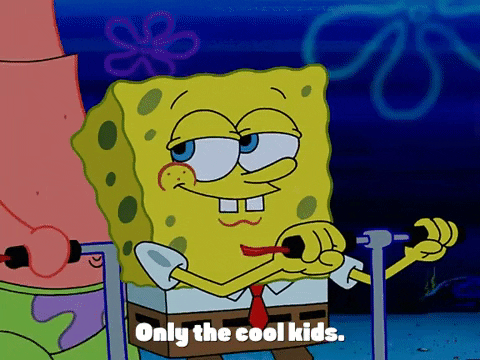 Giphy
Age
"The age of your friends."
"When you're 20, hanging out with a 30-year old is a bit weird. When you're 30, hanging out with 40-year olds is normal."
- DomDeLaweeze
"I have a friend who's the same age as my father. I routinely forget she's not my age cause she's such a cool person."
"Not to say my dad isn't cool. My dad rocks and he's the coolest person I know. But there's always that mentality of wow he's so much older than me because he's my parent."
- TheRedMaiden
"Cuz when we're younger, even a few years makes a huge difference in our thinking."
"Like when you're younger than 20, maybe 15? Even a 5 year old difference, that is, hanging out with a 10 year old is weird."
- Working_Ad168
It's Not All Treasure
"Physical possessions."
"When you're a child, everything you own is a treasure. When you're an adult, it starts turning into junk."
- Sharrakor
"As you get older, only certain things are treasures. And that's only because you get certain joys out of them."
- Anjunagasm
"Exactly this."
"I see physical possessions as something I have to make space for, deal with, and maintain. Honestly it's not worth the energy to have more stuff if I don't need it and absolutely love it."
"Less really is more. Less makes lazy me happier."
- fivesforeveryone
"I am so excited about my stuff! It's not junk because I put thought into all of it and it's all mine. It's also part of getting older."
"I am so jazzed that I bought a new washer and dryer set! I could get whichever one *I* wanted."
"My set needed replaced so I splurged and got a Wi-Fi enabled LG matching set. So happy about it, too!"
- PC509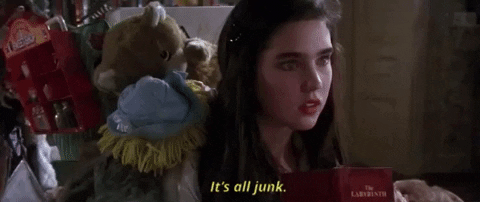 Giphy
Going Out? No Thanks.
"Needing to go out to do stuff. Fireplace, movie, spouse, good movie, comfy couch = happiness."
- angeltati
"I hate going places. God forbid I have to ever stand in a line."
"My wife and I, when we do decide to go somewhere, go on weekdays when it's not as busy. I feel like such a grumpy old man lol."
"I can't wait to be home most of the time that I'm out and about."
- PD216ohio
"This 100%."
"Sit outside at night with a cup of hot chocolate watching the sky. Stay inside and play games or do a puzzle. Reading."
- Electrical-Pie-8192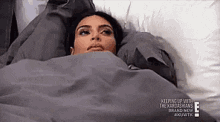 Giphy
As People
"What kinds of cars people drive, what kinds of homes/apts/condos they live in, what brands of clothes they wear, what kinds of new electronic technologies they have . . ."
". . . instead, I care a lot more about how they are as people. "
"Are they kind? Are they honest? Are they interested in the world and making some kind of contribution to it? Are they interesting and true to themselves?"
- RandomInternetLady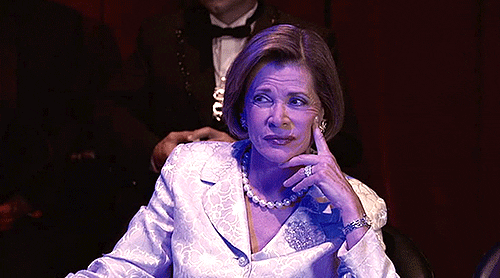 Giphy
It Works Fine
"Keeping up with new tech and apps."
"I'm at a point where what I already have works fine for what I use it for and I don't care enough to upgrade or learn how the newest thing works."
- PeterBernsteinSucks
"My phone is going on 40 months old (longest I've ever had one last, wish I could get another Note 9 when it dies lol)."
"When I get a new one, it will be top of the line, but only because I don't have the patience for slow stuttering cheap technology. And usually the more you spend, the longer it lasts."
"Beyond that... For status? For bragging rights? For that old itch I used to have for always having the best? None of that drives me anymore."
"Function > form."
- legacyweaver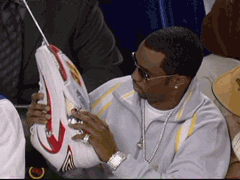 Giphy
Looks
"Looks."
"I'm not being cheesy here: when I was a teenager, you really had to look a certain way for any guy to go out with you. They wouldn't dare to admit that they liked a chubby girl or one without a typical sense of fashion."
"When you get older of course looks still matter, but people are a lot more forgiving! There's a whole wide world out there full of people with different tastes."
"I was so surprised with how easy it was for me to get dates in my twenties."
- DameDrunkenTheTall

Giphy
Just A Job
"Work."
"First company I worked there 14 years. Outworked my colleagues, stayed late, worked weekends. Missed family events to 'get ahead.' "
"Never got me a dime more in my paycheck, I never was thought of as a better employee by management than my colleagues who left as soon as they could get out the door."
"Had enough. Found another job, swore I would never work that hard for a company that could care less about me again. Lied to self."
"Second company I worked there 17 years. Outworked my colleagues, stayed late, worked weekends. Missed family events to 'get ahead.' "
"Never got me a dime more in my paycheck, I never was thought of as a better employee by management than my colleagues who left as soon as they could get out the door."
"People I worked with, went to war with, spoke to every single day for years- I never heard from them again after I left."
"Both of these companies replaced me the day I left and never looked back. It was like I was never there."

"The only thing that is important is your family."
"A job is just a job."

- Beths_Titties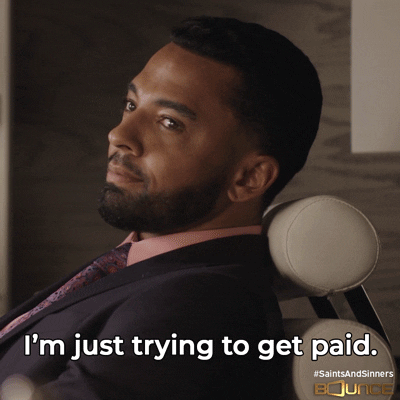 Giphy
Have you found yourself no longer caring about the stuff on this list?
Or are you still hung up on a few things? What sorts of things have you stopped caring about?
Sound off, folks!
Want to "know" more?
Sign up for the Knowable newsletter here.

Never miss another big, odd, funny or heartbreaking moment again.
Keep reading...
Show less
Labels are incredibly useful for things like organizing your canned goods, knowing what protein/marinade combo you've got in the freezer, finding the right haircare products - that sort of thing.
Not necessarily so useful or appropriate when it comes to human beings.
Reddit user UltimateDiscordMod asked:
"What do you hate being labeled as?"

So here's the thing - there are some labels people just flat out HATE.
Having no control over the way someone perceives you is irksome, at best. But in these cases it's something more.
Let's take a look.
Want to "know" more?
Sign up for the Knowable newsletter here.

Never miss another big, odd, funny or heartbreaking moment again.
Keep reading...
Show less
So I have this cracked tooth that I haven't been able to afford to fix yet since ... ya know... American healthcare and all.
Anyway, since I've had it so long, me and "Mt. Crackatootha"—yup, I named it and yup, it's an awful pun—have been hanging out for so long, I've developed this weird habit of pushing at it with my tongue or sucking at it 'til it hurts juuuuuust a little.
I normally wouldn't ever have confessed that to y'all, but this Reddit thread has me convinced I'm not the only one who kinda likes it when something hurts so good.
Reddit user pythondrink asked:
"What pain do you enjoy?"
So let's go on ahead and walk through some of the stuff my fellow Reddit weirdos are into.
And no, there won't be sexual things here.
That's for a whole other article.
The Pain Means It's Working
"When you've got a tight muscle after working out and you roll it out. It hurts so good."
- katasylic
"This. My almost favorite. It's an acknowledgment of your work."
- trishsf
"Sore muscles after a good workout. That kinda pain means progress."
- pocashauntas
"That soreness the next day or even 2 days after a dope leg work out. Feel them gainz"
- Celestial_pilot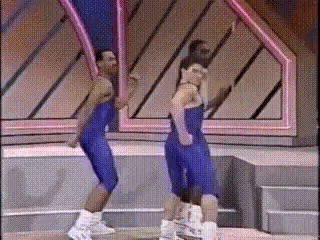 Giphy
Emotional Piano Pain
"The heartache I feel when I listen to someone playing perfect piano."
- [Reddit]
"Emotional pain? Now this is interesting!"
- pythondrink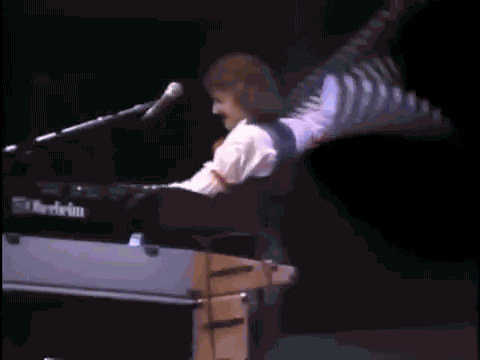 Giphy
Boil The Itch Away
"Hot showers."
"Turn it up to scalding for a few seconds, quick sharp pain, then a nice release that gets rid of all itching or other annoyances."
- ajteitel
"Wow! You make it sound really nice and not at all like a scolding hell."
- pythondrink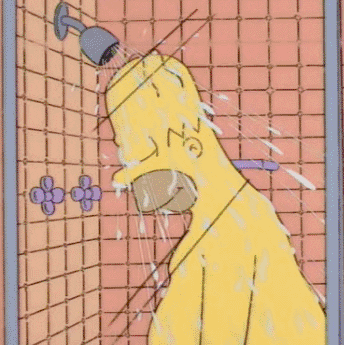 Giphy
Pain And Fizz
"I actually enjoy pouring hydrogen peroxide on cuts."
"While yes, it does hurt, it's also kinda fun to watch it fizz. Certainly more fun than rubbing alcohol, which only gives pain and no fizz."
- TheRavingRaccoon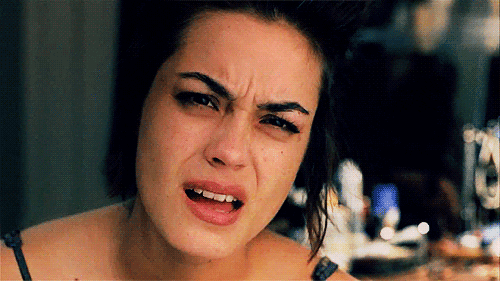 Giphy
Painful Relief
"Cracking my knuckles."
"I often sprain my fingers playing sports, to the point where I can't bend them properly, so I have to crack them to get them to bend all the way. It's quite painful, but it's a temporary relief."
- Main_Act_2361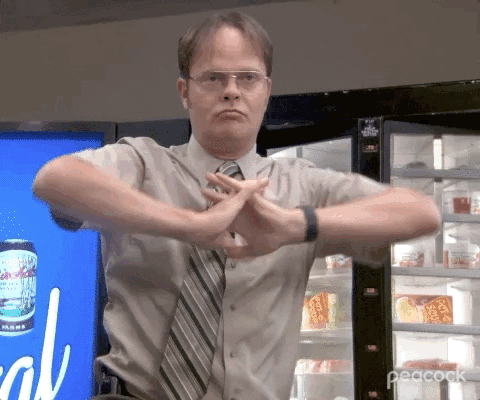 Giphy
A Reminder
"Missing someone so much that it hurts."
"I get this feeling every now and then; be it with friends who live far away, deceased people, people you no longer speak to, etc. It makes you realize how much you actually love them."
- rtncrts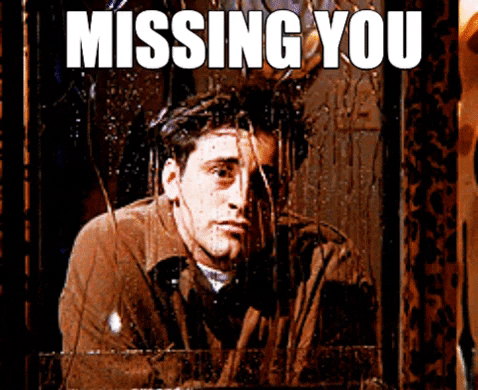 Giphy
The Burn
"When you take a drink of liquor on an empty stomach, and it burns going down, and just kind of warms your belly. You can sort of feel it travel up your spine and it the base of your brain, and all the muscles in your body relax a little bit"
- cold08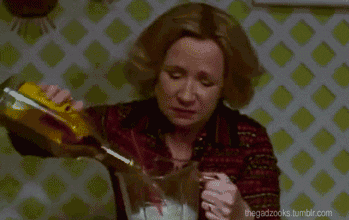 Giphy
Ink Addiction
"Getting a tattoo, my first tattoo I fell asleep while he was working on my shoulder."
"Guy thought I passed out from the pain but honestly I was just really comfortable."
- mufasa329
"Tattoos. It's a rush and I thoroughly enjoy at least the first hour or two."
- Creepy-Narwhal4596
"Tattoo pain, can sit there for 7 hour sessions like a champ."
- Much_Committee_9355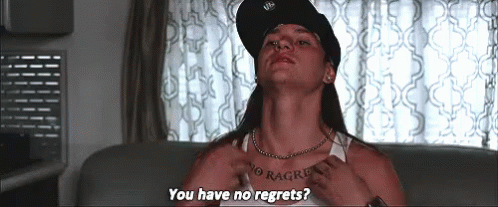 Giphy
Wax
"Getting my eyebrows waxed."
"I find the whole thing weirdly relaxing. I chill there, slightly reclined, warm wax, the sting of the hair getting ripped out. I can almost fall asleep while I get my brows done."
"And then that sweet sweet smooth feeling after."
- bijouxette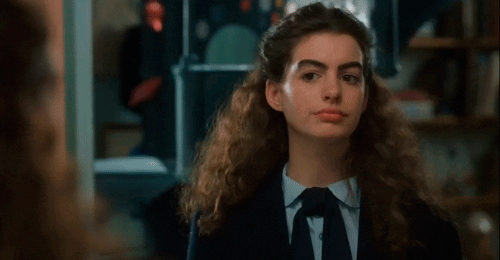 Giphy
Push It
"Pushing down on cuts/bruises etc."
"I've always thought it was weird because I like the pain. It hurts…but in a good way?"
- flashtvdotcom
"I love it too!"
"I love that I see people on here like me. Anybody I told in real life that I enjoy some pain would give me a death stare 😂"
- pythondrink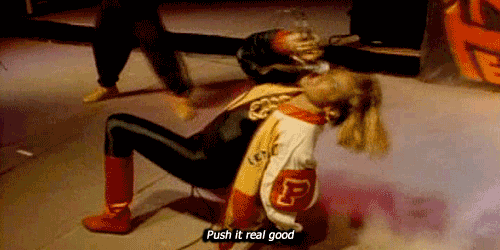 Giphy
Landing It
"I'm a skateboarder (have been since 1999) so here's one that's relatable to anyone else who skates, bikes, snowboards, etc."
"The feeling of soreness the day after successfully battling a trick for hours is amazing."
"There's a point during that battle where you know you're going to be really sore the next day so you might as well keep trying."
"Landing the trick feels absolutely incredible but the soreness the following day is a reminder of what you went through to see success."
- mike_hellstrom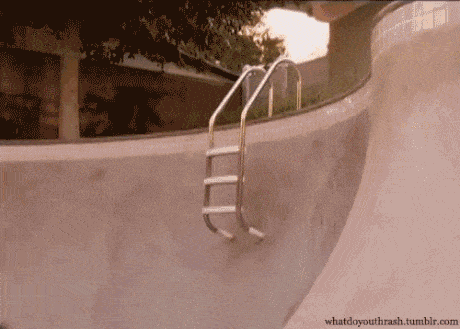 Giphy
Welp ... I feel way better knowing I'm not the only one who likes it when something hurts just right.
Now excuse me while I go poke some of these little bruises.
Want to "know" more?
Sign up for the Knowable newsletter here.

Never miss another big, odd, funny or heartbreaking moment again.
Keep reading...
Show less