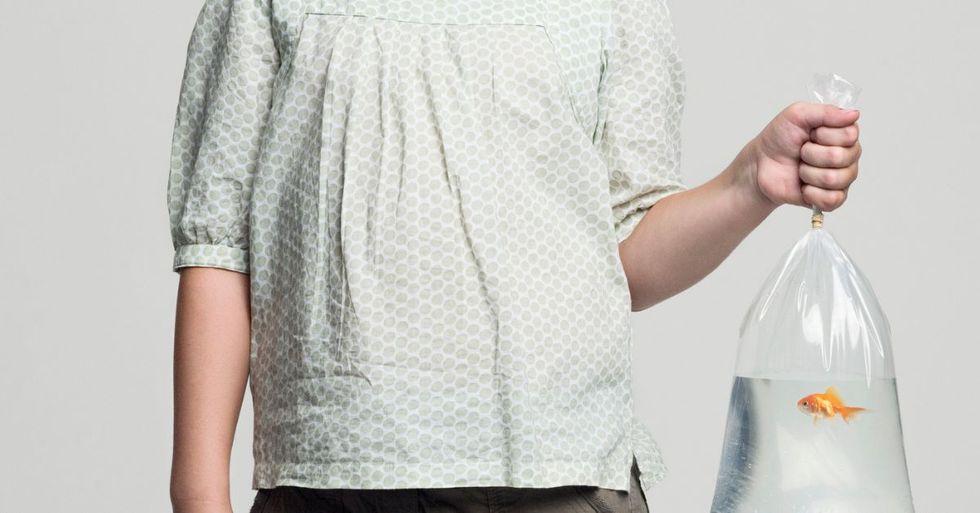 Delivery is everything. The way one handles dispensing information is key in getting their point across. When one flies off the handle, even when in the right, information gets lost. Case in point… Redditor Sensitive-Fun-99 wanted to discuss their experience and get some feedback. So naturally, they came to visit the "Am I The A**hole" […]
More
There is an ongoing concern that politicians are becoming too involved in what can and cannot be taught in classrooms.
Indeed, even with the school year in full swing, too many Florida public schools continue to find themselves insufficiently staffed with teachers, several of who resigned out of protest, following the controversial "don't say gay" bill, or being told they could not display historical Black figures on their bulletin boards.
It is in the single digits when children are at their most impressionable, when they begin to learn what's right and what's wrong, as well as how to treat others with kindness and compassion.
Making the dangerous information, or misinformation, or lack thereof which they are taught in schools and elsewhere all the more problematic, to the point of dangerous.
A recent Redditor was curious to hear some of the most harmful lessons children continue to be taught today, leading them to ask:
"What harmful things are being taught to children?"
Such Behavior Should Never Be Tolerated
"'Ignore bullies and they'll leave you alone'."
"When you do that, one of two things are likely to happen."
"Either they'll mess with you more, or they'll move to someone else and bully them."
"If you stand up to bullies, they back down."
"The earlier in life you put these people in their place, the less likely they'll develop their bad behavior as a lifelong practice."- EGoldenRule
"'If he's mean to you he likes you'."
"It just teaches little girls, mostly girls, to expect violence from people who love them."- mbar2004
Be Open Minded, But Also Be Practical
"Going too far on the 'find your dream job and it'll never feel like work' stuff."
"Really messed me up when I wasn't 'excited' about uni assignments and thought I had to change degrees."- TheRealGreenTreeFrog
Grown Ups Can Definitely Be Wrong...
"Teaching kids not to question things just because someone is older, or allegedly wiser, is one of the most frustrating things that I see on a daily basis."
"How is a child supposed to ever develop any individual and nuanced ideas if they can't think for themselves."- AtLeast5
... And Being Wrong Is OK!

"Being wrong is bad."
"That's why many people don't change their mind when they were given trustable sources, they don't want to be wrong."- oti890
There Is Always Someone Willing To Listen
"Nobody cares about children's/teens issues."
"'Well it's only going to get worse from here'."
"'You think school is hard? Have you ever paid a f*cking bill'."
"'You're just a kid you can't feel this way'."
"It breeds an emotional disconnect from parents and their kids."
"And makes kids feel alone in their emotional struggles, that nobody cares because they're not adults and they don't have 'Adult Problems'."- Fantalitymlp
Punished For Going The Extra Mile
"There was this one time my sister's Spanish teacher told her off for using vocabulary outside the sheet she'd been given for homework."
"Their task was to write a short essay introducing themselves in Spanish and use some simple adjectives."
"She asked me for help and since I'm quite a bit older than her and know a decent amount of Spanish, I have her a few interesting adjectives and verbs to use instead of dumb stuff like 'nice' and 'kind' or whatever."
"She comes back after school close to tears and tells me she got scolded for using vocab that wasn't on the sheet."
"Smh teachers are supposed to encourage learning, not hinder it, right?"
"Just to clarify, I wasn't helping my sister cheat."
"I just gave her a couple of more interesting words than bland ones like 'nice' and 'fun' you get me?"
"If not, that's cool too lmao."- mangaka-chan
Potentialy Dangerous "Influence"...
"Basically all those social media influencers that teach young people that it's all about money and brand names."- TRGMORGAN
The Truth About Sex
"Children do learn about sex at a young age, it just isn't usually in a productive way."
"I know I did."
"My own experience, questions like this are why I believe in being infinitely clear with my kids."
"'You are going to hear total crap from other kids'."
"'If you hear something you don't understand, come talk to me'."
"'You can ask me anything and expect a decent answer'."
"And I would give examples of the total crap I had heard as a kid, most of which would result in pregnancy."
"Son, age 6, Daughter, age 7, riding home from school."
"Daughter says 'tiffany said she had sex with my brother'."
"Which left me a grand total of 3 minutes to gather my wits before we got home."
"'OK, do you guys know what sex is?'"
"Blank looks."
"Sex is when you take off all of your clothes and rub privates together."
"You can make babies that way."
"Looks of shock and disgust."
"Do you think your brother had sex with Tiffany?"
"Nooo!"
"I think she was using a really bad way of trying to say she likes him, and maybe she watches the wrong TV shows where if people like each other they always have sex."
"Were my kids really ready for a sex talk? "
"No, not really. "
"They didn't care."
"Did we really need to have one about then?"
"Yep."
"My job as a parent is to be there to put things that come up in context for them, not run around after them deciding what and when they need to know things."- sushihcare
Children are, indeed, our future.
And with that in mind, it is important that teachers, and all of us for that matter, are very mindful of the information we put in their minds.
As they are our only hope for a brighter, better future.
Keep reading...
Show less
It's a fact of life that schools go through a lot of changes.
The curriculum changes, as does the way teachers are supposed to teach. The decor and building structure changes too, updating the design and generally making the school safer. The rules change, sometimes based on society, and sometimes based on that one student who did something so ridiculous, a rule was created just for that.
With all those changes happening, it stands to reason that students change as well. Kids act and react differently than they did a decade or two ago.
I remember being made fun of for "still watching cartoons" in middle school because I was obsessed with anime, but now there are Anime Clubs in middle schools.
Teachers have noticed a lot of changes like these, and most of them are positive.
Curious about what those changes could be, a Redditor asked:

"Teachers of Reddit, what are some positive trends you have noticed in today's youth?"
The Popular Nerds
"Nerd/geek culture is more accepted."
– ZoiSarah
"At my school they are the ones with the largest friend groups"
– eat_crap_donkey
A For Effort
"University teacher here: My students put in way more effort than I did at their age. Granted, the system has pushed them in that direction as well, but they typically have a better idea of where they want their carreer to go and are willing to put in the effort to obtain that goal. By comparison, I and my cohort mucked about a bit more."
– Marky_Marky_Mark
A Little Kindness
"Students are not afraid to just be nice to each other. I teach elementary art and it is so nice when a kid who is pretty unskilled in art show another kid their work, and instead of getting laughed at (like when I was in school) kids are just so sweet and will say things like "Wow, I really love that!". I hear kids telling other kids "I think your work is beautiful" or "I really like your ideas!" and I just think of when I was in art kids made fun of my work. In general I really don't see kids being bullies as much as they were when I was a kid. I went to school in a really nice district too with few problems but I was bullied. Kids here have a MUCH worse home life than kids at my old school and while they could choose to take it out on others.. they don't. Kids help each other too. They know if a student is "special" and will try to help that student out. They'll offer to walk them to the bathroom, or help them with their drawing, or very politely tell them to be careful with things."
– Kighla
Safety First
"My GF is a teacher and she is amazed at how uncool drinking and driving is. Kids are like "that's stupid you will kill someone..." They literally make fun of kids who do it. In my day EVERYONE drove drunk."
"Very positive change."
– HardGayMan
Neat and Clean
"My day care kids are much more likely to wash their hands than my generation was when we were their age lol"
– Deleted User
"Kids are so much neater now, once they're about 8 or 9. They pick up after themselves, are sort of organized, and don't litter when they can help it. I've even had kids at work that couldn't reach the trash can so they'll come up to the counter and hand me their trash."
– Ninjachibi117
#AimHigher
"As a student currently in highschool, the big thing for our generation, at least in decent schools, is that failure isn't cool. Sure if you suck up to the teacher and obsess over studying you'll get made fun of a bit, but the kids getting Fs get made fun of a lot more. A lot of the 'popular' kids are actually really smart and get top grades. There's a general awareness that we all need to do well and a lot of aspiration for the future."
– Deleted User
Family Is Everything
"Kids are openly kind and loving regarding their parents. I had a tough football player day in class once, "I love my mom, she's my best friend!" I see the old "Ugh my parents suuuuuuck!" mentality falling by the wayside recently."
– likelazarus
"Yes! My 15 year old daughter blew me a kiss and waved when I dropped her off for school today."
"I remembered when my mom dropped me off at school as a teen and if she told me she loved me after I opened the door, I wouldn't say it back. I thought about that when my daughter did that and wondered if its just because she loves me so much or was I really that embarrassed to love my mom??? Lol"
– SherlockHolmes
Evolution Of Creativity
"Taught art for a spell a while back:"
"I know that a lot of people say shit like "oh these children and their all consuming technology", but a lot of kids are so excited about learning to make things using their devices."
"A big part of the sculpture class I taught was to make a statement using a 3D printed sculpture."
"Even take something like Minecraft, I know it's a big meme, but it's a huge sandbox to build things. I remember being a young teen when I came out- we would get so complex with our builds."
"Kids are learning to create in an incredibly different way. It can be really irritating when they latch onto something and run it into the ground, but they love learning new things, and creating new things, in an increasingly relevant way."
– rehab_baby
Reduction Of Bullying
"As someone who is a youth of today, ive literally never seen bullying where i live people are kind of d*cks sometimes but not bullies"
– ScRuBlOrD95
"I can agree. As I got older I noticed that kids don't bully as much. They just leave the people they don't like alone. When I was in high I didn't notice any bullying. All my issues had to do with me willingly being around the wrong people."
"Edit: I'm not saying bullying doesn't exist anymore, I'm just saying that it's decreasing. I was bullied until high school so I know what the different forms of bullying can be like. I was excluded and made fun of. When I got to high school, people just left people like me and others alone."
– DabLikeWizKhalifa
Eco-Kids
"The 8 year olds I teach really make a huge deal about plastic. We watched the Blue Planet 2 episode with them and since then they have been so mindful and really want to protect the oceans"
– Mxttjxmes
"My 11 year old asked for reusable straws for Christmas. So yeah, they are definitely more fired up about protecting the environment than we are."
– gopms
I'm beyond happy to know youth culture is evolving this way!
Do you have any trends to add to the list? Let us know in the comments below.
Keep reading...
Show less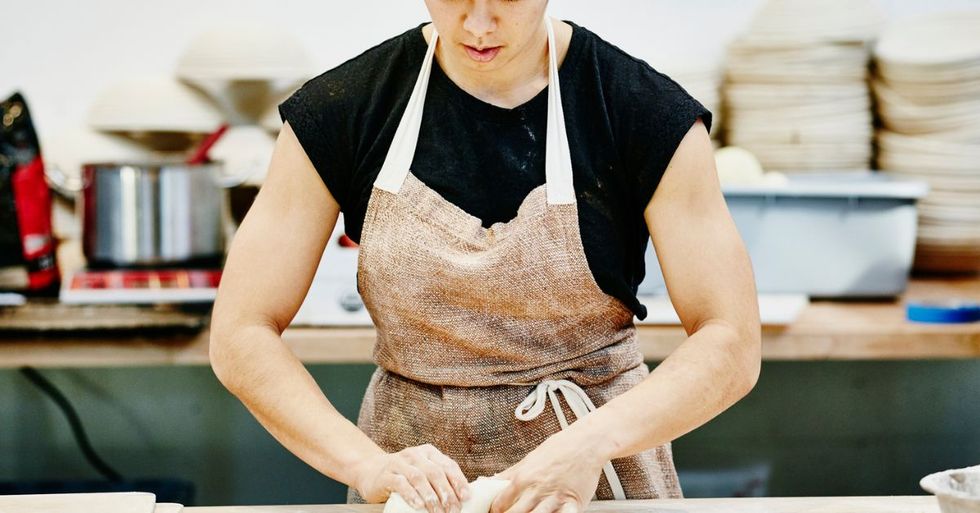 Workplace aggression has long been an issue ignored. However in the last few decades isn't been exposed. Sometimes you have to take matters into your own hands. Case in point… Redditor throwaway93873839 to discuss her experience and get some feedback. So naturally, she came to visit the "Am I The A**hole" (AITA) subReddit. She asked: […]
More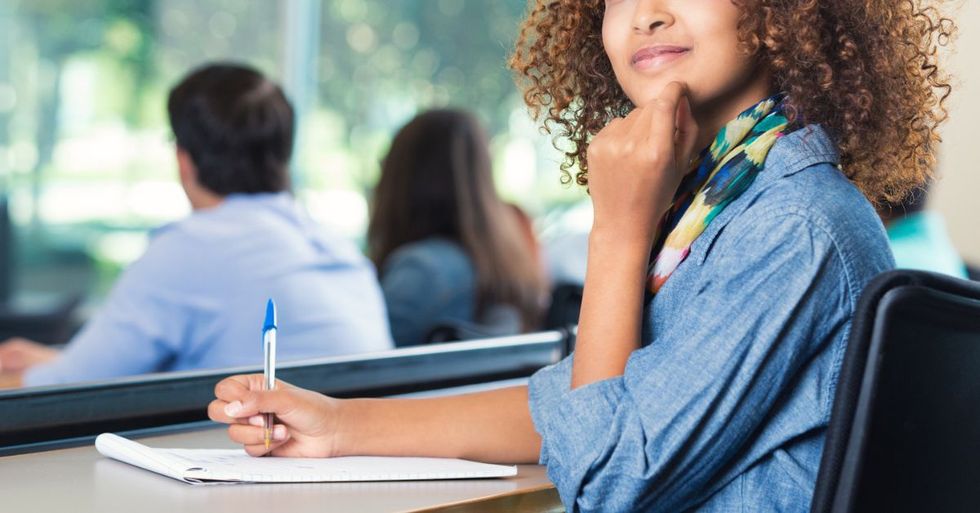 Sometimes people think they know what is best for other people. So sometimes people will go to extremes to prove it. And as much as one's heart is in the right place, it can lead to a ton of turmoil. Case in point… Redditor Commercial_Bug_5217 wanted to discuss their experience and get some feedback. So […]
More