Young students are notorious for their rowdiness and horseplaying, but not all students are like that.
I was not the most serious in my class, but I certainly wasn't the most mischievous either.
On one rare occasion, I was roughhousing with a friend in between classes during middle school, and a teacher happened to walk by and accused us of fighting. The guy was so infuriated, there was no sense in explaining we were just messing around and not out to kill each other.
We were immediately sent to the principal's office. Once we convinced her that everything was okay, we were reprimanded for wasting her time. As a student, sometimes, you just can't win.

Curious to hear about the rambunctious tendencies from former students, Redditor The_Marcindale asked:

"What's the stupidest thing you got in trouble for at school?"
Schools thought these were examples of bad behavior
The Serial Texter
"Got Saturday detention for texting on my phone after school hours. There were no policies that said it was not allowed on school grounds or when I am allowed to use my phone. My high school was dumb."
Coughing = Bad
"Coughing/Sneezing because it was disruptive behaviour. Happened to several students at the start of the year, which prompted even more disruptive behaviour - this time on purpose."
Make No Mistake
"For correcting a teacher. How do you make a mistake when you have the text book open up in front of you."
They were guilty until proven not guilty.

Explosives And Alcohol In The Locker
"I bought an Rc car into school to take over to a friends house, somehow my locker was searched and the dean (horrid woman) tried to claim I had explosives because of the fuel. It didn't go anywhere, since the fuel was with an RC car ffs."
"Another time she searched my locker and claimed an empty Diet Coke bottle smelled of alcohol. Yeah she didn't like me, idk why."
Two John Smiths
"My name is John Smith. There was a kid in my school whose name was David John Smith but he went by John. He tended to get into trouble and the people in the office would look in their records for John Smith and I'd get called in."
"It would always get sorted out but the tone was always sort of 'okay, well, I guess we'll let you off this time.'"
The Liability
"It was lunchtime, so everyone's rushing out to the cafeteria. It was very crowded. As I was moving along the crowd, I saw a kid running my way. So as not to get in trouble, I side-stepped. Then, out of nowhere, the Principal scolded me, telling me how I could've caused an accident because of what I did. But the kid that was running through the crowd got away scot-free."
The Ableist Teacher
"My grade 9 English teacher had it out for me cause I'm deaf. Always finding ways to belittle or put me on the spot without explicitly outing herself as an ableist even though I've always been a good student. A kid passed me a note during silent reading so I rejected it & she started yelling at me for passing notes. The kid even confessed I didn't do anything, it was all him. She still sent me into the hall which led to a series of mediation meetings later on. On that day though, when I got back to my seat he left another note on my chair saying "sorry :(" lol"
Sometimes, you can't help the way you look.
Dance Fail
"My high school didn't allow ripped jeans at all. I was in my dance class (we weren't dancing that day) when I was bending down to sit on the floor and my jeans ripped at my knee. I got sent to the administrator's office for it."
Vertically Challenged
"Being tall. I used to get bullied despite being taller than all the girls in my grade, because girls often fight with words, not fists. One girl was bullying me and it was getting really bad, so I went to a teacher to explain what was going on. She told me a girl that tiny couldn't bully me and I was probably misreading the situation. She then gave me some pointers on how to be less intimidating and basically instructed me to make myself smaller. She did not talk to the other girl. When things got worse, I was getting nasty prank calls at home and at school girls would insult my clothes.
I remember buying a sweater that was a popular brand amoungst the girls at school, to show everyone that I knew what was cool. Well, the brand didn't design clothes for very tall girls, so the sweater was a bit cropped on me compared to others. So of course, I got ripped apart for that. When I told the girl I was going to tell the teacher, she decided she would beat me to it. She told the teacher I purposely bought a sweater like hers to make fun of it. So the teacher told me to remove the sweater and not to wear it again because it was hurtful. I was so upset because I really liked that sweater. Unfortunately it died in my closet after that. Everytime I saw it I was reminded and I felt horrible.
Sexualizing Hugs
"In middle school they made a ban on boys hugging girls because it was erotic."
"So I'm in the middle of hugging my sister and surprise I got in trouble for it BTW I was hugging her because I was comforting her because she was being bullied and the school did nothing about it."
Giving Hair Defense
"Catholic school tried to give me detention for long hair, my mom did not give a single sh*t, came into the school office and told them off. They never said anything about it again. She's the best."
There was one thing I did in eighth grade where I deserved the punishment.
I attended an open-campus school where we were located one block down from the mall. The setup could not be any better.
One day I ditched classes with some friends and we went to the arcade at the mall. It was the best day of my life up until that point.
Unfortunately, we returned to the campus, but not before fifth period was out. We got caught because we were just sitting ducks in the empty hallways. So it was off to detention after school.
It just meant I was able to spend more time with my buddies that day, so whatevs.

Keep reading...
Show less
Having a favorite subject can make or break a school day for you.
Not everyone is a teacher's pet, meaning when they go to school it's forced.
Mandatory.
This is something they have to do every single day, not because they enjoy it, but because their parent or guardian made them go. Sometimes you'll find that one subject that ignites a passion within you, giving that forced bed-eviction some kind of worth.
And then a teacher goes and ruins it.
Reddit user, u/mochibebe_, wanted to hear which teacher ruined things for you when they asked:
What was a subject you loved in school, but a teacher ruined it for you?
It takes a lot of effort to be a bad teacher. Most of the time, students are there to try and get something from you.
Anything. Literally, anything.
So when you show up to work every day, unprepared, ready to be a roadblock between a child and their education, you must be exerting extra effort to slow things down.
Point Out What A Student Considers Their Flaws
"wanted to like PE/gym like my peers, but the teacher actively made fun of me for being short/small/slow. i ended up with a lifelong fear of exercise, especially in public."
"the good news is, just a few years ago, i finally moved past my fear (therapy is awesome) and started going to the gym daily. eventually i not only enjoyed it, but it became a source of stress/anxiety relief. i would still be there every day, but pandemic restrictions..."
Refusing To Give The Help You Need
"Math and Chemistry."
"Mrs. White. Math teacher was condescending and annoying. I had been in advanced honor-roll math up until this one lesson in high school that I didn't quite catch. Instead of explaining it clearly or finding a different way to explain it - she just kept demanding I finish the work. She finally explained it differently in the most obvious way possible and I remember standing next the to board in Extra Help - which I had never needed in my life - and I just said "Why on earth didn't you explain it like that months ago?"."
"By that time I was too far behind in the class and I've never been interested enough to get back into it as I'm now decades behind."
"Chemisty. I thought chemistry was so bloody awesome when I went into it. To this day: decades later, I've never had a teacher that was simply such an unfathomable bore as that guy. I couldn't stand it."
"I literally dropped the class because the level of boredom was actually making me angry."
A Bore's Bore
"Physics. My teacher is just really lazy she reads the PowerPoint, tells us to write things down then gives us a worksheet."
"If your always tired, either find a solution or don't become a teacher."
And who could have ever predicted that actors are dramatic?
Choosing Future Stars And Starlets
"Theater."
"Teacher had favorites and it showed. She also sang over me in our class play because other students forgot their lines... so she just started singing the whole thing."
Not As Important As You Think
"I loved theater. Or drama as we called it. Then one day the asst principal walked in and said "the school no longer has a drama department due to budget concerns, this is now study hall."
"So that kinda ruined it for me I guess. The football team had new uniforms and a scoreboard the following month too."
Fighting Back Against The Line-Reading Man!
"Our grade school music teacher did this. I wasn't into acting but we had a couple of kids who were already pretty good by 6th grade."
"She would speak out every line to "help" everyone on stage. A friend and I were given a brief scene in 8th grade where we were supposed to have one line each because every 8th grader was required to be in the play."
"After the first dress rehearsal we decided we'd improvise our lines so she couldn't talk over us."
"Performance for the school we get a few chuckles and teacher gets mad we didn't use the lines in the script."
"Performance for parents and family we amped it up to 11 and get the whole audience laughing at our two lines that turned into four (which were supposed to be funny in the original script) and teacher is so frustrated she stops narrating the rest of the script."
"Didn't ruin it for me, but I always wonder if she put a few of the others off performing."
You want a teacher to be exciting, engaging, and overall, interesting with the material they're teaching you.
Less time spent listening to boring lectures and more time spent interacting with your classmates about the topic, synthesizing projects from the material, and actually try to learn something.
These teachers might have taken it too far.

Flipping The Script
"A Psychology teacher in high school that told the whole class we were pathetic and that not one of us would pass exams. She said that she was leaving teaching the following year because our class had completely ruined the job for her."
"She routinely told us she hated us, and that we were all going nowhere in life."
"We all banded together out of sheer mutual hatred with a pact to prove her wrong, studied our @sses off and no one in the class got below an A."
"The next year, she showed up to work smiling and laughing like none of it ever happened. The b-tch reverse-psychologied us."
RubyJadeDiamond
Bullied By Parents?
"French. We used to have such a great french teacher but parents didn't seem to like her and she had to leave because the parents actually bullied her."
"Then we got a different teacher who I didn't get along with at all and my grades dropped so badly, I never recovered."
"Another subject was art. However it was just temporary."
"I was always somewhat good in drawing and I was creative and had good grades in art. But our next teacher was... weird and tend to give big chested girls better grades on top of that."
"Needless to say, grades dropped from A's to D's"
"And last subject that was ruined forever was Religion. I never really believed in god but this teacher shoved religion so much down our throats that I began to hate religion and everyone who is religious."
"I had terrible prejudices against religious people and really HATED anything that had to do with god. It took me years after school to accept that religious people aren't all like my teacher..."
Maybe The Worse Thing You Can Say To A Student
"I use to love creative writing and would always get great feedback from previous teachers....until my 6th grade ultra conservative teacher gave me bad marks for "writing too much" and "having a wild imagination".
"I completely lost my passion for writing after that. FTB!"
Teaching is hard. That's never been the issue.
It's finding the right person who can do it well, and not kill a student's passion, that's always been the trouble.

Want to "know" more? Never miss another big, odd, funny, or heartbreaking moment again. Sign up for the Knowable newsletter here.
Keep reading...
Show less
Typically, I would write an intro about my own experiences with the weird kids at school, but I WAS the weird kid in school. Not in a bad way, more like a "I had a John Waters phase" when I was 16 and everyone knew it. So like, cool-weird. At least I hope so.
Schools aren't always so lucky to have the cool kinds of weird kids though. The spectrum of weird extends even further than that, and can sometimes end up very disasterous.
U/Imaginary_East5786 asked: What was the weirdest thing the weird kid did at school?

​Let's start with the grossest of the gross. Because why not.
Was it worth it?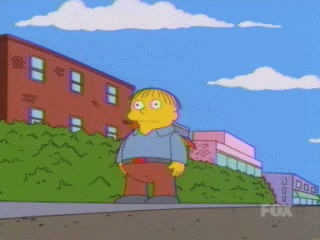 peeing ralph wiggum GIF
Giphy
He heard that you'd automatically get suspended if you peed your pants at school. He wanted to find out if it was true, peed his pants, got suspended.
> Observation: 'I've heard that by peeing your pants you will be suspended'
> Hypothesis: If I pee my pants I will be suspended
> Experiment: I peed my pants and I got suspended
> Conclusion: If I pee my pants I get suspended
Uhhh what was the intention here?
He got mad that he didn't understand how to play a game at lunchtime so he started hitting and punching the nearest person to him, who happened to be me. When I shoved him away and asked him what the hell was he doing, he whipped his unit.out, charged at me and when I shoved him away from me again he started crying and ran away with his member still sticking out.
​Next ones up are the lowkey (or even highkey) disturbing stories. These weird kids can get a little scary.
Boom theret.
At my middle school, someone decided to get a little attention with a good old fashioned bomb threat. Except they thought that a bomb threat meant literally writing "bomb threat" somewhere. Worse yet, they misspelled the f*ck out of it, and wrote "boom theret."
So we had to go on a brief, very awkward lockdown while the police checked the perimeter for booms.
I hope there was no overlap in the columns.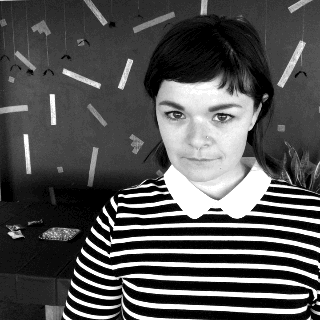 Serial Killer Halloween GIF by GIPHY CAM
Giphy
She wrote a list of all the girls and boys she wanted to kiss and murder and then casually passed it out on the playground.
2 separate lists or just the 1?
Same list 2 columns lol.
Holy crap.
Had the weird kid in high school ask the teacher to use the bathroom. She said no and this dude legit stabbed his hand with a pencil. Went all the way through then asked if he could now...sh*t was wild.
This was Pearl High School in Mississippi. This was the school Luke Woodham shot and killed his girlfriend and her friend at the school. This kid stabbed himself with the pencil about 2 months after that happened. This was late 1997.
​Most of the time, however, the weird kids are pretty d*mn funny.
Ok, but this takes a lot of skill.
Had a kid nicknamed "cheeseburger" in the grade ahead of me in high school. He got his nickname because when it was time for his class to go to lunch, he snuck into the roof and crawled his way into the cafeteria, dropped down and proceeded to steal all the cheeseburger put out for lunch. Unfortunately they caught him in the act and sent him to the principal's office.
A year later he was caught stealing a teacher's computer, and in the process of being arrested he bit the officers hand, getting him sent to juvi never to be heard of again.
Every school had the cat girl.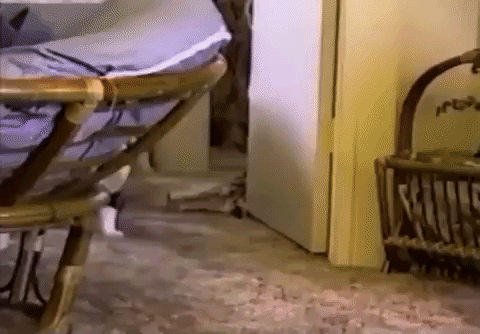 cat dragging GIF
Giphy
The weird kid at my highschool tied a string around his pencil case and pulled out around the halls pretending it was a dog. He still lives in my hometown. I think unemployed.
Oh also weird girl in middle school acted like a cat. She would meow and hiss at people, lick the water fountain and rub her body on the teacher's legs. In 8th grade. I have no idea where she ended up.
Mood.
Weird kid in elementary was a self proclaimed alien. Once, while waiting for the bus, she told me "On my planet we eat people like you" and proceeded to bite me. We later became friends in high school and she used to give me massages during lunch break in the quad. Just realized now she was likely tenderizing me.
I was exactly this kind of weird.
He didn't say much, but if asked, he would go to the front of the class and perform Tip-Toe Through the Tulips with all of the emotion and volume of Tiny Tim, holding nothing back.
The last I heard, he became an energy trader, made a ton of money and married well.
I can definitely relate to that last one. In middle school, my English teacher would let me go to the front of the class and perform monologues or songs from Broadway musicals. Weird, but that's what happens when schools cut funding for the arts and the theatre kids have no outlet.
As long as you're not hurting anyone, I say let your freak flag fly, man
Want to "know" more? Never miss another big, odd, funny, or heartbreaking moment again. Sign up for the Knowable newsletter here.

Keep reading...
Show less
What our history teachers tell us isn't always accurate. For example, I remember being told that Henry VIII executed all of his wives. Now, I've seen Six the Musical and know better, and while that show SLAPS, it's sad when I learn more from Broadway musicals than I did in history class. Looking at you, Hamilton.
Whether by pop culture, the media, or just our own research, sometimes we learn that our school curriculum was kind of BS. Here are some tales from history class.
U/info_cellar asked: What did you learn about history that turned out to be a complete lie?

​Let's start out with some more weird ones, shall we?
That was a good Simpsons episode.
That Edison was a brilliant inventor.
Edison was a cheat, a thief and a con and TESLA DESERVES JUSTICE.
And took credit for Homer Simpson's automated hammer.
Australia is wack, man.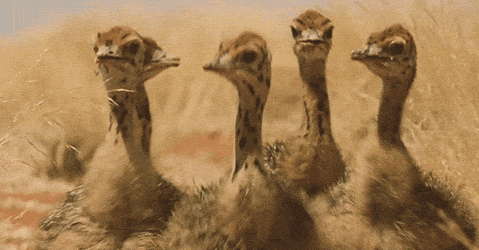 emus GIF
Giphy
The Great Emu War wasn't the only war that Australia lost to the Emus.
They also lost the Second Great Emu War.
​Ok, now that we got our token ​Simpsons ​reference out of the way, let's get angry.
That does get played down a lot.
That "The Japanese mistreatment of POWs was exaggerated, what it is that they fed them the same ration their own soldiers got and that was not an adequate diet for the larger Americans."
I had a teacher in highschool who actually said that! Tell that to the guys who somehow survived captivity by the Japanese! The guys marched for hours in sweltering heat and marched right past wells that they were forbidden to drink from and were beheaded on the spot if they drank from them anyway.
BTW, they did not feed the POWs the same ration their own men got, not even close!
Sooo many kids were misinformed.
That Christopher Columbus discovered America. How the hell do you "discover" a place that already has over six million people living there?
I'm not sure if the lie about Columbus "discovering" America is worse or is it the sanitization of Columbus' monstrosity. We start our children out with these lies and complete fabrications around the first Thanksgiving and Columbus and it makes it easier for them to fall for lies about slavery, American empire, the purpose behind wars, ongoing racial issues, etc..
My teachers definitely said this.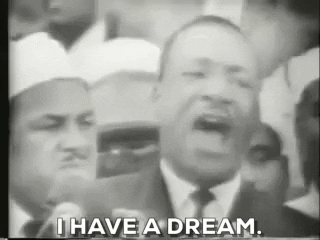 Martin Luther King Jr Mlk GIF by Identity
Giphy
That Martin Luther King ended racism in America.
"Once upon a time white people were awful to black people for hundreds of years, and then one day MLK gave his 'I Have a Dream' speech and was shot, and then there was no more racism.
Nope.
The freed slaves in America were given 40 acres of land and a mule. No, they did not. But it's still talked about as if it happened...
Those were white freed slaves in states with a charter. Virginia and Pennsylvania are two of them. The slaves were transported criminals and indentured servants who were sold to colonists for a fixed period of time. When that time was up they were granted "40 acres and a mule".

That charter did not extend to black slaves.
No, we definitely existed.
LGBT+ people are a new thing and didn't exist in history. (they absolutely did exist, but homophobic/transphobic historians do all in their power to cover it up).
I remember watching a documentary on Pompeii. If I remember correctly, the queen had these bath house things where massive bisexual orgies would take place.
"Homosexuality is a modern 'issue'". Tell that to a kinky queen who lived almost 2,000 years ago.
​A lot of these cases, however, are just plain misinformed.
You mean Hamilton lied to me?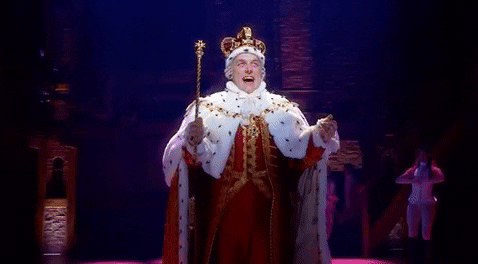 King George Broadway GIF by Hamilton: An American Musical
Giphy
This is a fact that a lot of us Americans like to deny, King George didn't tax us just to be an a**hole. We technically were at least one of the reasons the French and Indian war and by extension at least part of the 7 years war happened. King George put taxes on us because he wanted the people who caused the war to pay their debts.
Also George Washington's army was not completely made up of white people, native americans and free black men were a part of the army too and the guy who turned George Washington's ragtag group into an effective fighting force was a gay man. Also only 1/3rd of the colonists actually wanted independence, the rest were either loyalists or didn't care. Also we would not have won the war without help from the French and the Spanish.
Very similar to recent events.
Ronald Reagan.
Although I consider myself a liberal I actually grew up in a conservative family and I was taught growing up that Reagan was one of the greatest presidents America ever had. As I grew older and did more research on him I came to realize how destructive his policies were and how much damage he did to liberal ideology. He pushed the Republicans to the far right and the Democrats pushed themselves further right as a result.
He also had the most corrupt administration in US History. 138 people were either indicted, convicted or had to resign due to involvement in one of the many scandals his administration had. That's right his administration was more corrupt than the GW Bush or Trump administration.
All notable tidbits.
Native people couldn't build boats, and the underestimation of the trade network between them. If they were just like us who says that they couldn't do those things? Polynesian artifacts have been found in California.
And this isn't a lie but there was a Chinese voyage that basically described the coast of California and the local flora and fauna. There's also those Japsnese people that sailed to South America after a volcano erupted, seriously, there's genetic evidence.
And speaking of Asian people, Asians were present in the west when it was a Mexican territory. There was a Filipino presence as well. They all just didn't show up when we needed people to build the railroad.
There is, or there was, I don't know if they're still there, a noticable Jewish population in Charleston. The oldest synagogue in America is there I think. I don't know why they chose Charleston though, but hey.
​It's amazing how much actual history is neglected in history class.
Not how that works.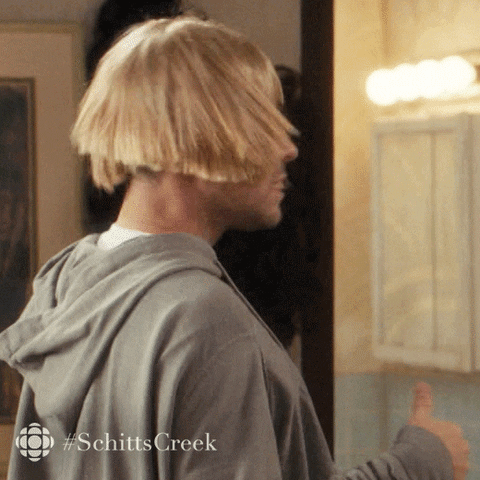 Oh My God Omg GIF by CBC
Giphy
That lack of sunlight is why humans in Europe developed white skin, blonde hair and blue eyes.
One, all those things developed at different time periods for different reasons
Two, sunlight or lack thereof had nothing to do with skins turning white. Europeans were still mostly black / dark skinned in 10,000 B.C....this is after they had already been living in Europe and its lower sunlight levels for 35,000 years.
Interesting.
That the parties in the USA switched.
People portray it as the Republicans becoming evil and the Democrats becoming the good guys, but it was more of a relative switch. The Republican positions basically stayed consistent in absolute terms and the Democrats finally got over the Civil War and went really far to leave their past behind. It's an unpopular opinion, but just look at the platforms now vs. today. Some examples:
Republicans back then: free trade, small government, and cut taxes (Coolidge), segregation is bad, women and minorities should vote, buy American (Mckinley's protectionist tariffs), National Parks & strong military (Teddy Roosevelt). Those are all still pillars of the Republican party today.

Democrats back then: segregation is good, states rights from federal power, and the KKK. Compared to the nowadays Democratic party that favors a bigger federal government over state powers, seeks out voter suppression like a hawk, and is largely supported by minorities.
I'm no Republican, but you'd have to be trying not to notice that one party was more consistent while the other just changed a lot from it's awful past. This isn't to mention issues that both parties moved on like prohibition and gay marriage, for example.
Yikes.
Not sure if this counts because I already knew the correct version of history when she tried it, but my 10th grade world history teacher gave a long winded presentation about how the Germans bombed Pearl Harbor.
It was about how no matter what it looked like, it was actually the Germans who were 100% to blame for the tragedy. It was a confusing week for my entire graduating class.
Regrettably a few of them weren't quite as capable of agency as others and took her misgivings for facts and the rest is small mid-west town history.
Ummm who is teaching this?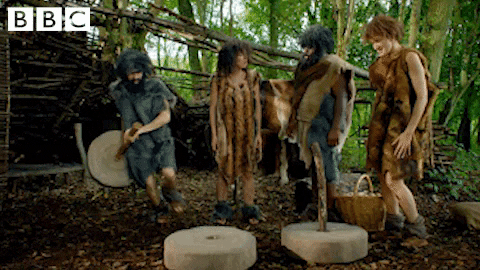 horrible histories gym GIF by CBBC
Giphy
Cavemen had to fight dinosaurs.
I was 10 when I found out dinosaurs were long gone when the cavemen arrived.
Well, I hope you all learned something today. And hopefully in the future we won't get all of our historical facts from Hamilton.
Goes to show that a lot of school curriculums are really misguided, and hopefully with future generations of teachers, that will be fixed.