I've never understood the purpose of a nude beach.
Sand is already a nuisance with clothes.
And... I'm not a fan of bodies just naked everywhere.
But I have a friend who lives for them.
They're freeing to him.
So as long as people are happy, I say to each their own.
I'll be at my pool with the fresh chlorine.
Redditor Dazzling_Atmosphere1 wanted to chat about all the things we MUST know when visiting a naked beach. They asked:
"What are some unwritten rules at a nude beach?"
I've never been to a nude beach. I've barely been to a beach. The sun is too hot and the sand too sandy. But y'all enjoy.
Yuck!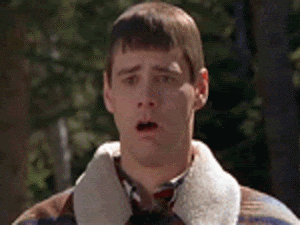 gross dumb and dumber GIF
Giphy
"Don't walk up to where me and my wife are sunbathing and stand in front of her. It's not cool."
0oITo0
EVERYWHERE!!
"Sunscreen, at regular intervals, on everything."
Anthroman78
"I was an 19 year old redhead at the nude beach; let me tell you what, the penis is the least of your concerns. Tops of your feet, butt crack and your hip bones. One Eyed Willy will be just fine."
ogwoody007
"Can I emphasize on 'everything.'"
Satanspit69
Oh Sandy...
"Try not to get sand in your vagina."
blueskysiii
"Good Lord you just reminded me that me and my cringy friends in high school formed a band. The name of said band? Sand in my Vagina."
WolverineJive_Turkey
"No lie, a lady in my town who writes for the local paper is named Sandy C**ch. I don't know how she's done it."
Key-Professor-2124
Rude!
"Don't say, 'Who's your friend with the small penis?'"
johncharityspring
"My father loves to tell the story when he took me to the sauna when I was like 7 (in Germany we go naked) and I asked him, very loudly, 'why does that man have such a small penis?'"
the-chosen0ne
Behave!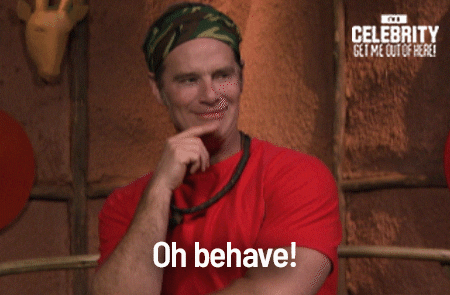 imacelebau behave GIF by I'm A Celebrity... Get Me Out Of Here! Australia
Giphy
"Don't try to pick somebody's pocket."
SilentJoe1986
Don't steal. Rule #1. Why do people have or be like that?
Basics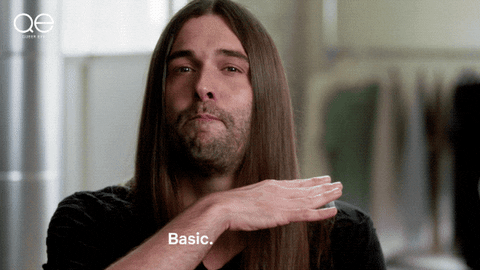 Basic Basic Basic Netflix GIF by Queer Eye
Giphy
"Don't do anything you already wouldn't do at a regular beach."
Bepis_drinker_
Tented
"Don't assume they're horny just because it's a nude beach. Even if you do, don't act on it."
cantopay
"I usually go to a nude beach because it's closer and I don't mind it (people do whatever there) but there's always at least one tent trembling there so I refuse to believe that. I mean, I say tent but it's sticks holding 4 towels up. U can always see the feet under it or a head popping out. Before you ask more questions, Idk and I don't care, I'd just go to the further away and be at peace."
5amuraiDuck
Look Away
"Don't stare. That's actually good advice no matter the situation."
Aezetyr
"That is precisely why I've never gone to a nude beach because I would just stare at everyone, male or female. It baffles me that masse public nudity was once, in ancient times, considered acceptable. Edit: I DO NOT think it's wrong! It's just a culture shock and different for me. Sorry for the misunderstanding everyone!"
ShadowLancer128
Mind Yourself...
"Alright so you've got two major ones. Generally each beach has different rules, depending on the community that inhabits it; but usually they're very commonplace. Typical beach rules always apply; use sunscreen, swim safe, etc."
"Mind yourself. You're not the only one at the beach, and typically are not the only one out of their skivvies. Mind yourself and be respectful of others, and you will fit in fine."
"No sexual intercourse. You will often find people messing around in the dunes, no doubt. However, it's generally frowned upon to do so. Not to mention beach sex is only good in theory."
Rhodeo
Quiet!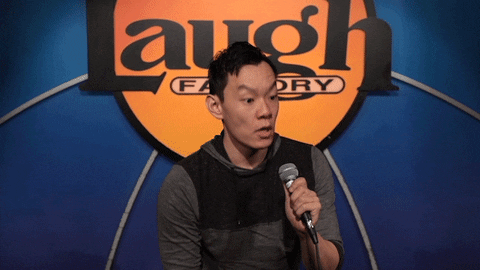 hush GIF by Laugh Factory
Giphy
"Avoid shouting "AROOOOGA!" with your eyes popping out of your head and tongue rolling out onto the floor like a fruit roll. It's considered impolite."
proximalfunk
How can I pay?
"I was at a nude beach in Jamaica and one of the resort employees broke the rules in my opinion: he approached, and offered to sell me weed. 1) my penis is hanging in the wind - leave me alone. 2) I don't have a wallet. 3) I don't have viable pockets. Wtf."
potentiallyhardtruth
Kindness
"Be friendly! Seriously, at my local nude beach people bring lots of extra snacks and gear because it's a long long long walk from the snack bar to the sand, I'm sure it's done on purpose to keep the nudes in seclusion, but it means you need to really pack properly, sunscreen, food, water, a little bag for your trash."
"All of which I have shared with people and had people share with me... Sometimes total strangers. Being naked isn't inherently sexual, it's fun and freeing and can be a good lead up to sex, but masturbating, f**king on the beach, and/ or making excessive lewd comments etc is not going to get you the good kind of attention."
WitchyBabyGirl
Look Here
"Always eye to eye contact."

cynicalyak
"I have a hard time making eye contact and look around a lot anyways and I I'll look at the persons shirt on occasion which I'm sure makes me look a little pervy anyways, I can't imagine at a nude beach how that would go over."
tamrielsavage
"So you're not supposed to look at people's bodies. But what's the point of going to a public nude beach if you don't want people to look at your body and you don't want to look at other people's bodies?"
schapman22
Leave It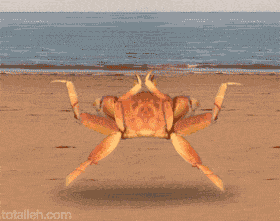 Giphy
"No animal absconding. Only leave with the crabs you came with."
J_David_Settle_1973
"As a non native speaker, but almost fluent, this post is amazing. Though I hate the fact that 90% of my friends whose English is also a second or third language, wont understand the word play. Such shame."
OgisKushas
No Proof
"No pictures."
DORFSCHLACHTER
"Well I once was on a beach in France with my parents, and my mom was taking some pics of me surfing. Then out of nowhere a man in his 60/70s comes into the sea and doesn't even try to stay out of the picture."
"It looked more like he was trying to get on the picture. It wasn't a nude beach, but you say some nude people still. So nude people weren't uncommon to see in the sea but them going wherever the camera goes."
emier06
First Timers
"I'm American. My wife's German. First time I went to a nude beach, her whole family proceeded to play volleyball. I was fine laying there nude with them but volleyball is kinda where I drew the line. Growing up as a Mormon in Utah (not Mormon now) I had mixed thoughts on it but I've always been more open minded with things (hence not being Mormon now)."
"It was a little strange the first initial clothes removal but you quickly forget that and you're just at the beach. Kids and all. As long as you're not sexualizing it, it's totally normal and quite liberating actually. Playing volleyball with them in the nude was a little weird tho."
noradam22
Listen
"Most of them are very similar to regular beaches. I've been to a couple. They can be fun. If I'm laying on the beach listening to music I don't want 60 year old dude coming up and chatting with me. Doesn't matter if I'm in a bikini or my tits are out."
lesbomommy
Be Mature
"Don't stare or ogle, and also don't interact with people if you don't have the decency to go nude too. A few years back my partner and I were at a nude beach, and some creepy older dude tried to talk to us- then asked us for a beer (we brought a six pack with us.) I told him we ran out, even though we definitely had a couple left."
"He was wearing full clothes, and he tried to bother a couple of other people too. Then there are the families that walk through fully clothed acting like it is some sort of freak show. Please... if you don't have the maturity to deal with it, don't show up at all."
westcoastpizzarat
Be Cool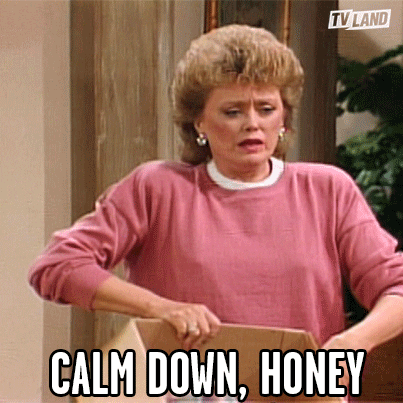 Calm Down Golden Girls GIF by TV Land
Giphy
"It's a nude beach, not a public orgy. Don't be a pervert."
AndyJaeven
So keep these rules close when you find yourself naked at a beach.
Want to "know" more?
Sign up for the Knowable newsletter here.
Never miss another big, odd, funny or heartbreaking moment again.
Keep reading...
Show less
Everyone grows up a bit (or a lot) differently, and we're all exposed to different experiences and taught different things. Some things that may seem like they should be common knowledge to you might be a big revelation to someone who was raised in a different environment.
Redditor Earthling3617 asked:
"What do you think should be common knowledge, but isn't?"
Save That Lost Tab
"Command/Ctrl + Shift + T will restore your accidentally closed tab in Chrome/Firefox/Opera."
- hiketew767
Mind The Blind Spots
"Trucks have a massive blind spot... don't drive in it"
-Spiritual-Wind-3898
"Exactly. If you can't see the driver, the driver can't see you."
-The_Werefrog
"Even if they can see you, sometimes they blow a tire, and if the tread comes off it can decapitate a person who is in the wrong spot, or a sudden wind gust can make the trailer veer. Don't dwell there."
-porcelainvacation
Gotta Make Room First
"When you are waiting for the subway and it arrives, YOU STAY OUT OF THE WAY FOR THE PEOPLE INSIDE TO COME OUT AND THEN YOU ENTER THE TRAIN."
-Rokoprog
"Same with elevators"
-allothernamestaken
"Or nearly any other instance. Out before In. If someone else is occupying the space you wish to occupy , they must vacate the space before it can be reoccupied. You know, basic physics?"
-The_Pfaffinator
Fitted Sheet Hacks
"When you're making your bed, the tag will almost always be on the bottom right of your fitted sheet. That way you don't have to deal with flipping it all around trying to orient it correctly."
-restingstitchfacevid
"Also, just buy sheets that it's super easy to see which way is which. I only buy stripes and directional patterns for all my sheets now."
-KestrelLowing
Nobody Is Omniscient
"You can say 'I don't know'. To anything. There's no shame in admitting you're out of your knowledge depth. It's ok. It actually makes you look smarter than talking out of your @ss."
-the-ish-i-say
"If you're in a meeting and the person holding it says something like 'is everyone familiar with (thing?)' and you're the one to speak up and say, 'no sorry, can you explain?' I GUARANTEE there are at least a few other people in that meeting who were too scared to ask and grateful you spoke up. Be that [person] whenever you can."
-linds360
Always Take The Pee Break
"Never, never pass up an opportunity to pee."
-Leading_Funny5802
"And if you're in bed and feel the need, just get up and go."
"You'll spend the next ~30 minutes not sleeping and thinking about it anyway. Save yourself the hassle and just get it done."
-linds360
"and NEVER NEVER get in car with the bladder full. Go to the bathroom before starting your trip"
-strawberrypuppy94
We're All Doing Our Own Thing
"Other people think about you WAY less than you think. Stop worrying about other people so much. You do you."
-ratiganthegreat
"Just think about how often you think of other people in a context other than them thinking about you, they likely are the same way. I once dwelled on something I said to someone as a joke that I felt bad about later and apologized after agonizing about it for hours. He said 'no man I never even gave it a second thought'"
-Bmore_raw
Not A Panacea
"Antibiotics kill bacteria only and are useless against the cold and flu, which are both caused by viruses. When not used correctly, they can be harmful to your health."
-romeses262
"Another thing is antibiotics kill ALL bacteria - good and bad. Which means it can upset your gut as it kills all the good bacteria. So always eat yogurt or take probiotics when you take antibiotics. I got a yeast infection after being on antibiotics way too many times with no yogurt or probiotics."
-zonkoss89
Everybody Hurts
"People need to stop with the mentality, 'Other people have it worse than me. So I have no right to feel this way.' You're allowed to feel unhappy and you shouldn't feel like your misery has to be worse (than someone else's) to be validated."
-LocaCola1997
"Everyone has their own problems and difficulties. And you have the right to feel however you feel like."
-No_Ambassador6564
"I've seen this explained recently as 'toxic gratitude'"
"Somewhere along the way all our self-care and gratitude list making took a turn and started to do more harm than good."
-linds360
We All Think Differently
"That the way people's mind works varies dramatically. Some people have no inner dialogue at all, some have no mind's eye and cant see images in their head. Most of us are somewhere on the spectrum for them though."
"For example I can't visualize images in my head well at all. I can do at most one colour at a time and I can't picture non-geometric objects so I cant imagine the face of my family or even myself. I have no issue with fluid motion of visuals in my head but others can only do slide-show-esque imagery. Others have inner dialogue but can't change the voice to sound different, can't hear music or sound effects, etc... like I can."
"It's something very rarely discussed but I think everyone should be aware of this variety within people."
-Sixhaunt
"This is something that frustrated me with my husband anytime we tried to work on a project together. I can play out how to do something in my head like a video and how the cause and effect would work when building something or putting an object together. While my husband does not have that same capability. It always confused me why he would just do things a certain way instead of pausing and thinking it through. After realizing that our brains function differently it made things much easier"
-Brightclementine
Spread the knowledge, don't judge; you never know what someone else's life has been like or what they've learned.
Want to "know" more?

Sign up for the Knowable newsletter here.
Never miss another big, odd, funny or heartbreaking moment again.
Keep reading...
Show less
Kids do the funniest things, especially when they're young. Young ones are still trying to figure out exactly how the world works, and this can lead to some hilarious situations.
"If I can't see you, you can't see me" is a great example of this.
Keep reading...
Show less
You ever just hear someone ask a question and immediately facepalm?
And then you make the grown up choice to take pity on them and explain away exactly what it is that made you facepalm in the first place. What a nice person you are.
Keep reading...
Show less