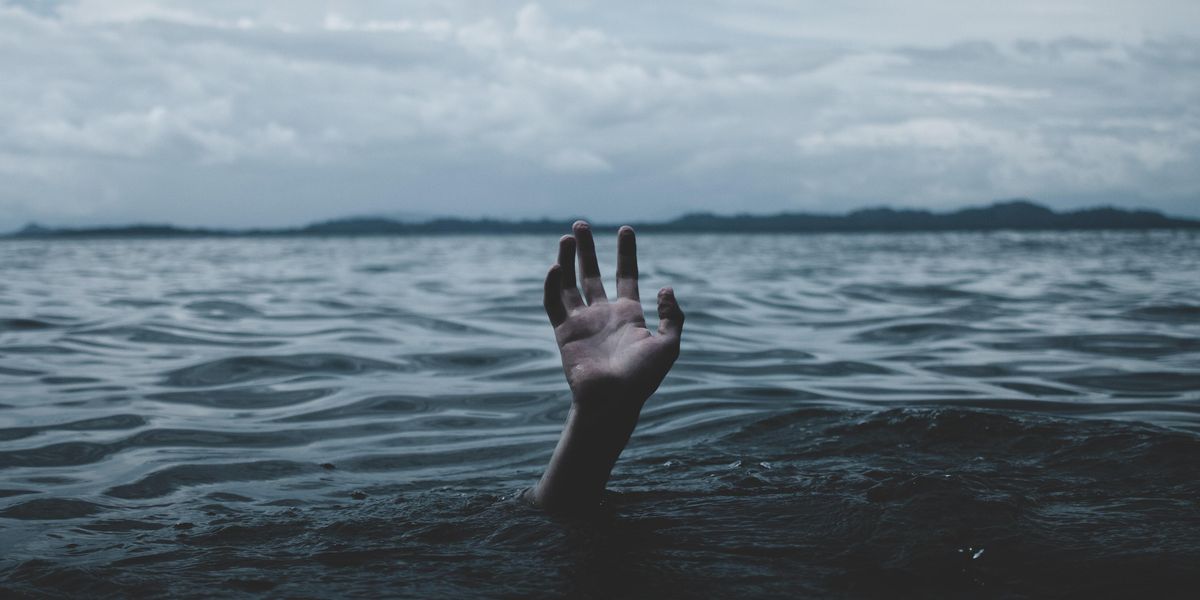 Life is full of mysteries. And while we seem to be cognizant of many of life's miracles, it's obvious there is still much to discover within the vastness of our existence.
Much of the world's known facts are fascinating–some even inspiring.
But there are some facts that are just downright ominous and unsettling to an extent where ignorance is bliss.
---
Curious to explore what these might be, Redditor Vacancier1807 asked:

"What are some VERY creepy facts?"
These medical anomalies are very unsettling.
The Right Match
"If you get a blood transfusion and get the wrong type of blood (A, B, O, AB) one of the symptoms is 'a sense of impending doom.'"
– DocMcCall

Don't Underestimate Beauty
"There's a tiny little jellyfish which can induce the same sensation of impending doom... Along with some serious pain and likely hospitalization. It's only tiny as well, about the size of a fingernail, although the tentacles are much longer, maybe about a meter long."
"It's called the Irukandji jellyfish."
– Red_Wolf_2

Rigid Nightmare
"There is a genetic disease called fibrodisplaysia ossificans progresiva. When tissue is damaged, it is replaced with bone."
"Growths form underneath their skin and their joints lock solid. So over time, those affected slowly become encased in a prison of bone just beneath their own skin."
"They usually have to choose between sitting or standing up for the rest of their life. By the end of their life they have to drink every meal through a straw and can barely move"
– Sythosz

Invincible Micro Killers
"Bacteria and viruses can be frozen for millions of years and still be viably infectious, and having never encountered humanity before, could have no end of catastrophic results should they be uncovered and manage to infect a person or animal."
"Not to worry though, it's not like millions of ancient pathogens are currently trapped in permafrost which is now melting bit by bit each and every day..."
– gjs628
The unpredictable things people do are confounding.
Monster Among Us
"The Colombian serial killer Pedro Alonso Lopez, who is known as the Monster of the Andes, murdered over 300 girls from Ecuador, Peru and Colombia. However, after he was caught and imprisoned for 18 years, he was put in a psychiatric hospital. There he was reviewed, declared to be sane and was set free, in spite of his blatant avowal that he fully intends to kill again. Since he was released in 1998, nobody knows where he is or what he's doing. ( He is supposed to be 71 years old at present).He is known for being the most prolific killer ever."
– ridhan3912
Creepy Statistic
"Over 90% of Serial Killers choose their victims through sexual desire. In fact, many serial killers have been caught because they returned to the body of their victims to pleasure themselves."
– BADH-STeelZzz

Rosemary Kennedy
"Rosemary Kennedy was JFK's sister. She suffered from oxygen deprivation at birth and that unfortunately stunted her mental growth. She had a pretty decent childhood, but as she grew older she began to act out. Afraid that her behavior would risk his political career, her father, Joseph, agreed to have her lobotomized. Her mother, Rose, was against it and forbade him from doing it. So he did it behind her back when she went on a trip."
"After the operation, Rosemary's already low IQ was lowered even further, to the point she could no longer walk or communicate. Her family had her locked up in an institution and basically disowned her. They never visited and never publicly acknowledged her anymore. Rosemary died at the age of 86. Her mother never forgave her husband for what he had done."
– [deleted]

Preference For Flesh

"Remember that bath salts cannibal guy from a couple years back?"
"He wasn't high on bath salts when he did that. That was just media speculation and bullsh*t. They only found pot in his system during the autopsy."
"We still have no idea why he flipped out."
– peezle69

Consider this perspective.
What Separates Us From The Animals
"Humans eyes dont reflect light at night like animals do. I like to say this fact to my wife at a camp fire."
– -----sky-----
Blinding Reality
"Your eyes have a separate immune system from the rest of your body. If they get damaged in such a way that it affects anything other than your eyes, your regular immune system can attack the damage and will not recognise them, meaning your own body can permanently blind you."
"What's worse, your body cannot tell the difference between either eye. If one of them gets infected or damaged, your immune system can attack your healthy eye and take away your sight entirely."
– TBroomey
Spider Bite
"There's a spider that gives you a 3h long erection before you die from its bite."
"Edit: the erection it gives you is very painful."
alien__unknown
Medical Safety
"It wasn't until 1987 that the American Academy of Pediatrics declared it unethical to operate on newborns without anesthesia. Until surprisingly recently, the medical community felt it would be dangerous to give infants anesthesia and/or believed that they didn't feel pain."
allothernamestaken
A Bear of a Thing
"Polar bears are the only animals that are thought to actively hunt humans."
User Deleted
"There's a Youtube video of a polar bear trying to eat a photographer who was in a protective bubble. You can see the bear's teeth rasping against the walls."
"Thankfully, the bear failed."
ugagradlady
Feet
"Since 2007, at least 20 detached human feet have been found on the coasts of the Salish Sea."
edgyversion
Lincoln
"According to Abe Lincoln's bodyguard Crook, he said Lincoln had a dream about his own assassination 3 nights in a row before he was killed."
"Crook told Lincoln NOT to go on that fateful night, and all Lincoln said was "Goodbye, Crook" before he went to the play."
"This was VERY ODD as Lincoln always said, Goodnight NOT goodbye."
Magister1995
Senses
"Hearing is the last thing to go after you die. You just might hear the paramedics and firefighters call off CPR..."
catlemansgun
I know for a fact that the creepiest thing in existence is the Island of the Dolls located in the channels of Xochimilco, Mexico.
It's an island where people have unceremonisouly hung dolls from the tree on the island.
No one really knows who and when it started. Legend has it the island's former occupant believed the dolls warded off spirits–including that of a girl who drowned in the waters near the island.
I won't be making a stop there on a river cruise anytime soon. Creepy.