CW: suicide.
Most people can be very guarded because of their vulnerabilities, even if you think you know them really well.
These disconcerting memories or character traits are better left undisclosed, for they can be painful for individuals to revisit or acknowledge.
On the other hand, opening up about these disturbing facts can also be therapeutic as long as they are revealed anonymously.
And the opportunity for strangers online to unburden themselves arose when Redditor _Lord_Infamous asked:

"What is a scary, unsettling fact about you?"
Certain facts about these Redditors are perplexing.
Blank Space
"I do not actually remember a decent chunk of my life, whenever I talk about most of my childhood I use words that leave room for mistakes and am generally using memories and ideas I've compiled from hearing other people say things about me."
"There is actually a large chunks of facts about myself that I only think I know, and don't have personal confirmation of."
– Cendruex

Dead Or Alive
"I'm convinced with no evidence that my father is still alive and that my whole family is lying to me. I logically know he is not. But every knock on the door I open half expecting my father. Could be something to work through … but it's not really affecting me day to day. My grandfather died and I thought I would feel the same way. Nope. He is dead and I miss him but he is dead."
– rkspm

Warning: Self-Harm Trigger
"Growing up I had a recurring nightmare set in my grandparents backyard looking at the back of their house. There was just something 'off' about the house. Something mildly sinister. I dreamt this over and over, many times over the years."
"In 2018, my dad (who now owned the house) went into the backyard to that spot and killed himself."
"I haven't had the backyard dream since."
– OSUJillyBean

Nightmares Come True
"I had a recurring super vivid intense dream at like 4.... my uncle was chasing us around a labyrinth with a large knife... trying to kill me and my grandmother. 25 or so years later the same uncle (complete paranoid delusional schizophrenic) murders my grandmother at her condo... with the very nice chef knife I bought her for Christmas the year before..."
– Serotu

Severe Trauma
"Less scary and more shocking, but when I was 9 years old I survived a home invasion where I was shot 6 times. I played dead on the floor until the man left and called 911 and in my adrenaline rush I thought they couldn't find my house so I crawled with my left are swinging the wrong way and my right leg limp from nerve damage, all the way to the front door when he broke in from the back of the house."
"I lived with only my mother who unfortunately didn't survive. I vividly remember picking out the guy in a photo line up while recovering in the ICU."
"I am very lucky to have kept my left arm, I have 32 pins and screws to make up for my shattered elbow. My left leg has permanent nerve damage and I now have 'drop foot'. Despite my physical injuries and PTSD, I am doing very well."
– skullexis
We are not all born the same.
Complete Immunity
"I'm one of the lucky few with the CCR5-delta-32 mutation. Why is that relevant? It makes me immune to HIV and a handful of other pathogens, most notably the Bubonic Plague."
– SursumCorda-NJ
Sharper Image
"I have 2 lenses in my right eye, so it focuses like binoculars. My doctor wrote a paper about it. Mostly blinded as a baby in my left eye. Dr suspected my right lense split then healed as 2 distinct lenses. Better than 20/20 in my right eye."
– The_Smoot

Prematurely Slim
"When I was born, I was so premature that my dad, who had quite dainty piano fingers, could slide his wedding ring up my arm to my shoulder. (I weighed 2 lbs, born at 27 weeks)."
– cyanomys
Losing Digits
"I had 6 toes on each foot at birth and got them cut off you can see the place they cut them at."
– HearingAccurate8616

People live with the unfortunate risk that their lives can be cut short at any given moment.
Ticking Time Bomb
"I have an enlarged aortic root. It's very unlikely, but it could spontaneously rupture leading to the medical term adjusts glasses... 'instantaneous death'. I would pass out, bleed to death, and then fall over. Dead before hitting the ground. And it could happen at any time. My wife is very uncomfortable thinking about it lol."
– ignisnex

For The Sake Of Survival
"my immune system backfired and tried to murder me and almost succeeded. I now have to take multiple injections every single day all day or i'll die a painful death within a week."
"Just trying to write diabetes in the most bad-a** way."
– monstrinhotron
A friend of mine once told me that the name I've known him by was not his real name.
He had gone by an alias, which everyone at work assumed was his actual name, to protect himself and his identity after he had been violently hunted down, stalked and threatened for his life for witnessing a murder.
The suspects involved were eventually caught and locked away for good.
I don't remember all the other details about the traumatizing incident because I was completely stupefied.

If you or someone you know is struggling, you can contact the National Suicide Prevention Lifeline at 1-800-273-TALK (8255).
To find help outside the United States, the International Association for Suicide Prevention has resources available at https://www.iasp.info/resources/Crisis_Centres/
Keep reading...
Show less
Franklin D. Roosevelt once famously said, "the only thing we have to fear is fear itself."
Words of encouragement to all Americans during his inaugural address, as America was in the midst of the great depression, with countless people having lost their jobs, their homes, and even their will to live.
While America did, indeed, bounce back, it hasn't stopped people from constantly living in fear.
Sadly, we're not talking about unfounded fears, such as ghosts or superstitions.
Unfortunately, there is plenty to be afraid of in this world, and horrifying evidence to prove it.
Redditor Smiffy9892 was curious to hear the most terrifying facts people know which keep them awake in bed at night, leading them to ask:
"What is a fact that scares you?"
No Justice
"That something like close to half of murders reported in the US are never solved."
"That's just of the reported ones."- YAYtersalad
It Could Happen To Anyone

"Any day, you could have a stroke and lose all your autonomy and become as dependant as a baby."- FrenchMaisNon
"That any of us could have a brain aneurysm right now and not even know it's coming."- becomingNope
Just The Way Things Work
"The number of people older than me will never increase."- Vinny_Lam
At Least You Wouldn't Feel It?
"For some reason, the fact that you poop/pee yourself when you die."
"I know that it won't matter because I'll be dead, anyway, but I've always been weirded out by that."- EllieK24601
Cherish Your Time Together
"That my parents and grandparents are slowly getting older and it's just a matter of time before I start losing them all one by one and there's nothing I can do about it."- Kysman95
When Nothing Ever Seems To Be Alright...

"I logically know I am fine, but my anxiety won't let me accept that."- HotSpicedChai
Next Time you Think About Putting It Out There To The Universe...
"That outside of our planet, zero of our achievements/history/language/currency matters."
'It can all be erased in a second and there would be no knowledge of us ever existing in the first place to anyone else in the universe."
"We are meaningless outside of this sphere."- EmergencyNoodlePack
It Really Doesn't Seem That Long
"We only live for about 4,000 weeks."-_Light_The_Way
Spitting Images
"That Dopplegangers exist."
"They say that there are at least a couple people in the world that look exactly like you without being blood related and I met mine."
"He was a f*cking criminal and got into trouble so many times with the law that I myself had been mistaken for him three times."
"The only difference was me having sleeves."
"My tattoos saved me from being mistaken for him."
"I was brought in and put in a lineup, and she said herself, 'that looks like him, but he doesn't have a single tattoo'."
"4 hours later they found him and the sheriff's department was dumbfounded that we weren't twins."
"Like looking in a mirror."
"I was released, and a more than needed apology was given by the chief of police and arresting officer."- TinyoneT33
They Need Something To Keep Them Going

"The most well-educated and intelligent people are also those most afflicted with issues like despair, depression, and existential crises."
"Reality is a nightmare of horrors lying just beneath the surface, and the more aware of how things really work you are the more truly miserable you are, generally."- Emperor_Cartagia
It Could Be Comforting?
"When I die, I will be able to hear what people are saying, my last bit of brain activity will be processing those words or sounds and they will be echoed into my forever dream."
"Hope nobody says anything f*cked up.
"According to recent studies, auditory stimulus is the last sense to be lost, it's anticipated that people actually listen long enough to hear they're pronounced dead."- TheUpsideDownWorlds·
Where Does The Time Go?
"The fact that the past 10 years of my life have flown by, and it means I got about a decade before I become the same age as my parents when I was born."
"Meaning that I'm just slowly going to age till it's time for me to pass."
"And I still don't even know why I'm living or what I want to do, or even feel like I'm happy."- Unhookingsnow6
"I've lived over half my life already."- Lucky-11
It's hard not to be scared by any or all of these facts.
But being afraid of just about anything almost never does anyone any good, as there is also plenty in this world to be hopeful and optimistic about.
As famously quipped in Baz Luhrmann's classic Strictly Ballroom, "A life lived in fear is a life half lived."
Keep reading...
Show less
History is one of those subjects that often gets a bad wrap because of all the dates and cities we had to memorize to pass a test in high school. But when we actually take a look at what our history entails, it's pretty interesting.
Some historical details are so interesting, in fact, it's hard to believe they aren't made up.
Fascinated by this, Redditor jdward01 asked:
"What is a historical fact that seems unbelievable?"
Lost Records
"The first 200,000 years or so of being highly sentient human beings are lost in history. We only know the last circa 2000-4000 years from texts."
"The first recorded joke, a fart joke that is 4000 years old, uses the term 'since time immemorial' (or the Sumerian version). Even though one should not take that literally, it suggests that you could travel back in time to find people who consider their civilization ancient already."
"And it was. When that joke was written down in cuneiform, the Pyramid of Djoser had already been standing for 700 years. And when that pyramid was built, the city of Catal Höyuk was 3000-5000 years old!"
"And still, that was built during the latest 2.5% of human history."
"We have lost so godd**n much history, it hurts to think of it."
- Derpygoras
Scaly Perspective
"We live closer in time to the T-Rex than the T-Rex did to the Stegosaurus. Dinosaurs were here forever."
- TDeath21
Only in Ohio?
"In 1895, the entire state of Ohio had only two cars."
"Both cars managed to still smash into each other."
- Mkaooa
The Space-Stegasaurus Continuum
"The rings of Saturn are younger than Stegosauruses."
"Stegosauruses roamed the earth approximately 150-180 million years ago. Saturn's rings have only existed for approximately 100 million years."
- Illustrious-Sit6135
Not-So-Ancient Methods
"The last execution by guillotine was in the 70s."
- UnconstrictedEmu
History Keeps Going and Going
"There were archaeologists in Ancient Egypt studying about even more ancient Egypt."
- GNTB3996
The Irony
"Bobby Leach was the second person to ever go over Niagara Falls in a barrel. He survived, but his injuries kept him hospitalized for six months."
"He died 15 years later from injuries sustained after he slipped on an orange peel."
- TClark626
A Long-Held Position
"Elizabeth II was on the throne for over a quarter of the United States' existence."
- ScrollWithTheTimes
A Shrinking Population
"In 90 years from 1841 to 1930, Ireland's population halved, from 8.4 million to about 4 million."
"The Famine started the decline, but emigration sustained it. Ireland's population didn't start growing again until the 1960s, and there are still about 2 million fewer people living there (Eire and NI) than in 1841."
- mordenty
No Invitation Necessary
"Abraham Lincoln's son (Robert Todd Lincoln) was present at three different presidential assassinations."
"After McKinley, he decided not to accept any more invitations."
- MakennaTalia
A Bittersweet Ending
"There was a molasses flood in Boston in 1919 that was 25 feet high that killed 21 people."
- Almadel1970
Whose Weather Station Is This?
"In 1943, a group of German sailors on a U-Boat emplaced a weather station on the Canadian coast (Labrador) so the Germans could more accurately predict the weather for military operations (since the weather in the Northern hemisphere generally moves west-to-east)."
"The weather station was marked with fake signs, indicating that it was a Canadian military facility and for unauthorized personnel to keep out."
"The weather station was eventually discovered by the Canadians..."
"...in 1977."
- UJM
Storm of the Century
"In 1972, as much as 26 feet of snow fell on small towns in Iran, killing 4,000 people."
- Ennion
They Finally Got Off His Lawn
"The first battle of the American Civil War was fought on land owned by Mr. Wilber McLean."
"After the battle, he decided to move further out in the country to avoid the war... where four years later, General Lee surrendered to General Grant in Mr. McLean's house."
"The war started and ended on his property."
- rgrtom
Who Came First
"The University of Oxford is older than the Aztec Empire."
- AverageJoeDynamo
Some of these are so hard to believe, but they truly put history and its chronology into perspective.
So often, we think of an event occurring in another decade or another lifetime, and we fail to realize just how closely connected some of these events are.
Keep reading...
Show less
Once we're "all grown up," we like to think we know all there really is to know in life.
But sometimes it's startling how much a person still has to learn.
Already cringing, Redditor ej1273 asked:
"What's considered basic knowledge that many people don't know?"
Road Safety
"I feel like it is a common sentiment that all semi-drivers are good drivers because they have to get licensed and whatnot."
"This is not true anymore. I mean, they still have to get licenses but the industry is in such dire need of drivers that they're just kinda hand waving a lot of s**t and now we have a bunch of idiots driving huge murder trucks."
- CopeH1984
Car Signals
"When your turn signal starts blinking at 2x speed, it's a warning that one of your turn signal bulbs is out."
- gbarfoot
Car Health Checks
"Check your tire pressure. Every time you get your oil changed, you need to check all five tires. Yes, all FIVE! The average car on the road has five, the four on the ground and a spare."
"That spare will do f**k-all for you if you have a flat, and it's been at 2 PSI for a year."
"While we're at it, make sure your jack, wrench, lug nut key, and possibly some gloves are always in the car."
- pauliep13
Building Things
"Measure twice, cut once."
- ahughes918
Paying Taxes
"Not everything is a tax write-off. I'm convinced 99% of people have absolutely no understanding of tax credits and just parrot what other people tell them."
- ShawshankException
More Taxes
"Tax brackets, oh my god. The number of times I've heard some mal-educated idiot act as though earning more money will result in less money in their pockets because they'll go into a higher tax bracket is scary. And to think these people vote, and sit on juries... Absolutely terrifying."
- TerritoryTracks
Healthcare
"Antibiotics don't work on viruses."
- Trick-Grade-9164
Staying Warm
"Drinking alcohol makes a person FEEL warmer but you're much more susceptible to freezing to death."
"The reason that it was given to people when they were found freezing was actually because they had been found. And opening up the blood vessels to get blood into the extremities helped prevent frostbite."
"So you could say that alcohol decreases your chance of frostbite, but increases your chance of dying. If you know how long you have until help arrives, you can use this to your advantage."
- Picker-Rick
Shopping Etiquette
"It is very easy to not block the whole aisle with your cart at the grocery store."
- AnaisGiovanna
Public Transport Manners
"That forgetting your headphones doesn't mean we want to hear you scrolling through TikTok on the bus."
- maddog232323
No Money Back
"How not to fall for a very obvious scam on the internet."
- FlashTheorie
Attitude
"Yelling louder doesn't make you more correct."
- Longjumping_event_59
Essential Home Care
"Where their water shutoff is in their house."
- MakennaTalia
Healthy Diet
"Low-calorie food doesn't mean healthy food."
"Vegan doesn't mean healthy."
"Fats aren't unhealthy."
- david_bragg
For the Love of Grammar
"How to use there, their, and they're."
- paulboyrom
While these were all basic concepts to some people, it was surprising how many people did not know some of them. And ironically, some of them could really make someone's life easier.
Keep reading...
Show less
Some people just don't listen.
While others have trouble opening their minds even the tiniest bit.
Those kinds of people tend not to understand how certain people live their lives or even the decisions they make.
As a result, many people have to explain, or even defend, certain things about themselves repeatedly.
And while nearly everyone should be proud of who they are, and have no need to explain or apologize for themselves, it can get exhausting having to explain this to people over and over again.
Particularly to the same people.
Redditor Rare_Gas_ was curious to hear the things people were exhausted of having to explain over and over again, leading them to ask:
Beauty Is On The Inside

"Nothing's wrong."
"It's just my face."- citizenbunny
Do Not Disturb!

"If I'm working at night, I need to sleep during some portion of the day."- spunkyweazle
Doctors Would Be Nothing Without Them
"I'm a male and a nurse."
"No I don't want to be a doctor."
"No I'm not going to school to be a doctor."
"No I don't feel like less of a man because I'm a nurse and not a doctor."
"And stop calling me doc and doctor."
"I've told you 5 times I'm your nurse and my badge says NURSE in big letters."- ChaplnGrillSgt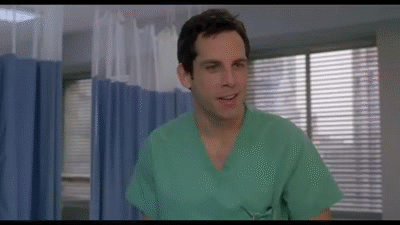 Nurse GIF
Giphy
Its Just Science

"Everything is made of chemicals.'
"Not everything 'natural' is good and not everything 'man made' is bad."- AttilaTheFun818
There's Good And There's Bad
"Viruses are not bacteria."
"Bacteria are not viruses."- georgeathens1
Computers Are Very Complex Indeed

"Software developers are not computer technicians."- Ramon80589
"I'm a programmer."
"I write programs."
"I don't know why your computer won't turn on."- ThunderStruck115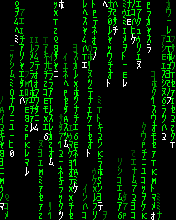 virtual reality computer GIF
Giphy
It's Sadly Genetic
"That type-1 diabetes isn't caused by your diet, and it cannot be cured."- Jagged_Rhythm
If You Want This To Change, We're Hiring!
'That we are short staffed and you're just going to have to WAIT."- c_estrella
Names Are Common

"That many Chinese people have my surname, but we're not all related to Jackie Chan, just like how not every person with Johnson as their surname is related to Boris Johnson."- benjaminchang1
Just Because I'm Good At It, Doesn't Mean I Enjoy It

"That because I can usually figure out how to fix most things does NOT mean I want to fix everything that breaks for anyone else."- Plus_Inevitable_771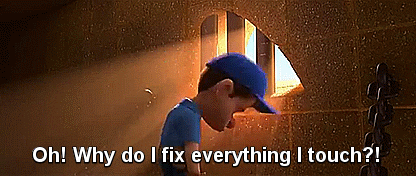 wreck it ralph disney GIF
Giphy
Disabilities Are Not So Simple
"Just because someone doesn't always need their disability aids, that doesn't mean they're not disabled and faking it."
"Someone who needs a wheelchair to get around doesn't always mean they can't use their legs."
"They can still walk short distances."- pumpkinthighs
Counting Sheep Doesn't Work Either
"I have insomnia."
"No I can't just 'think about nothing'."- Lylat_System
Not Everyone Believes What They See
"Gets job at NASA."
"All extended family asks is if moon landing was real."
"Pain."- O118999881999II97253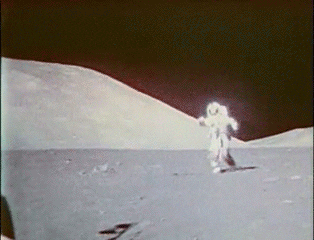 moon walk space GIF by US National Archives
Giphy
None Of Their Business!!
"I'm ginger and a lot of people ask me if ALL my hair is also ginger."-Reddit
Some people are just so obstinate and set in their ways that they simply can't accept what they hear.
If we think really about it, maybe THEY should be the ones explaining themselves...
Keep reading...
Show less