When it comes to enjoying the foods we eat, ignorance is bliss.

We know what we crave and don't think twice about the edible delights we put in our mouths

But if we find out the nauseating truths about our favorite foods, would we still eat them?
Curious to know about unsettling food fact, Redditor KhaleesiDog asked:

"What's a gross fact about a common food we eat?"
You may want a bucket near your place at the table after hearing about some of these
Processed foods get a bad rep. They have been blamed for causing obesity and high blood pressure. Some foods like frozen pizzas and microwavable entrees are more processed than others.
Still they're very difficult to avoid – like the following:

Gross, To Be Frank
"There are an allowable amount of rat hairs allowed in hot dogs!"
– jenyj89

"And bug parts. Probably sh*t too. I think it's just general foreign biological material, not anything in particular."
Cured Delights
"Salami and many other Italian deli meats are not cooked, they are cured."
"Raw meat is ground up and blended with spices and binders, then it's loaded into a casing and hung to dry in a curing chamber. Curing chambers are very precise pieces of equipment that keeps the humidity and temperature in the perfect range to encourage mold growth on the outside of the casings."
"So ya, salami is moldy uncooked meat...."
We Love It Anyway
"cheese is essentially a rotten milk roll waiting to be eaten for years and somehow I still eat it."
Bet you didn't know these not-so-appetizing facts about the following treats.
Jiggly Desserts
"That gelatin is actually made out of skin, tissues and bones of cows and pigs."
It Comes With A Side Dish
"If you've eaten wild caught fish you've almost certainly also eaten dead parasites."
Taste Like Vomit
"American milk chocolate often contains small but measurable amounts butyric acid, either as a byproduct of how the chocolate is made or added to it on purpose as a preservative."
"Butyric acid is also produced by human gut bacteria, and is one of the noxious/smelly/foul-tasting components in vomit."
"The amount of butyric acid in American chocolate is small enough and Americans are usually so accustomed to it that we don't really notice, but, to non-Americans - especially Europeans, apparently - American chocolate literally tastes like puke."
​Artificial Goodness
"Artificial vanilla and strawberry flavouring used to be derived a chemical extracted out of a beaver's musk glands (near it's anus)."
Unwelcome Patrons
"As someone who did pest control for years, the vast majority of restaurants that you eat at have a rodent problem, a roach problem, or both. And quite a few of them are severe."
Whether you like it or not, you can't interfere with the laws of nature.
They Gotta Start Somewhere
"Mushroom are fungus that thrive in really sh*tty dirt."
The Thing About Figs
"Wasps go into figs to lay their larvae. They also have an enzyme called ficin that breaks down the deceased wasps into protein, which become part of the ripened fruit."
Nature's Candy
"Honey is basically bee vomit."
Cheese is made through the process of curdling milk – on purpose.
While that doesn't sound appetizing, the popular dairy product has always been a guilty pleasure for many people.
Just keep in mind that – unless it's blue cheese – the mold growing on any other cheese that's been sitting in your fridge should be tossed.
You wouldn't want to make the same mistake my roommate once made after eating rotten brie.
Long story short, I had to clean up after him.

Keep reading...
Show less
How did I not know that this entire time? I feel like I say that more often than I should. And I know I'm not alone.
There are simple facts of life that seem to elude all of us on a daily basis. Now many of the things that are new to us can be because of environment and general curiosity, not just just because we're lame in the brain, so don't worry.
I know a ton of my newly discovered knowledge is thanks in large part to the internet. I've lost track of the amount of sayings that I spoke without knowing their origins or true meanings. So I often find myself googling things I never thought to google, mainly because I never had a Google.
Let's learn, pencils up...
Redditor u/boy-1der wanted to hear about what fascinating things people have recently discovered that many of us have known since we learned to walk by asking:
What basic, children's-age-level fact did you only find out embarrassingly later in life?
I was in my twenties before I learned Elton John was singing about a "Tiny Dancer" and not serenading "Tony Danza." That was a relief. I like Tony Danza but he doesn't need a song. Now to find out who the Tiny Dancer is...
Clear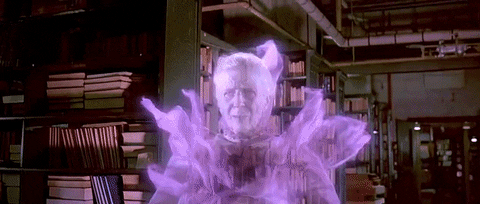 ghost library GIF
Giphy
"I always thought the term, "the coast is clear"...was, "the ghost is clear" (transparent)."
Snowed In
"I lived in a desert most of my life. No snow. Before my recent experience, I had spent maybe a total of 5 days of my life in snow, and the snow I was in was incredibly light. Because of this I always pictured snow as eternally white and ethereal, like in all the cartoons I'd watched as a kid. Went to spend time with my partner's family back in the Midwest in early February."
"I was absolutely enchanted on my first day of the two week stint. Then I watched what happened as the snow stayed around. And I got to see black ice and the nasty gray/brown snow blocks on the side of the road. I suppose I should have KNOWN snow got dirty and tracked over and nasty but I didn't. Robbed the childhood wonder and whimsy right from under my nose."
The Nub
"My great-grandfather had half a pinkie on his left hand and always said it was because he liked to use it to sop up leftover pancake syrup and had worn it down to a nub. This made sense to me because I'd seen him do that plenty of times. I was so embarrassed to be in college before I realized that was ridiculous and finally asked him what really happened."
"In reality, he and my uncle had been working in their blacksmith shop, and my uncle accidentally brought a sledgehammer down on his pinkie. He didn't want to traumatize me with the truth as a kid, but by the time I asked, I was more than old enough to handle it. 🤣"
Flying By
"When I was 4 or 5 my mother brought me home a balloon one day. Plain blue balloon with helium. I accidentally let it go and it flew away. Being little, I was devastated. Later that night she comes back from somewhere and tells me she was at the gas station and miraculously, my balloon just came floating by. Being a kid I was thrilled and totally believed it. So fast forward 20+ years. I'm on a date and we stop to get gas and we see a balloon floating by the gas station."
"Probably hadn't thought of that story again in all that time. So I start telling my date the story about how I had a balloon fly away and then my mother found the very same balloon at a gas station and then as I'm saying it out loud I realize (too late to not look like an idiot) that of course it wasn't the same freaking balloon. I've never seen someone laugh so hard."
- Bonzi777
The Mallow Tree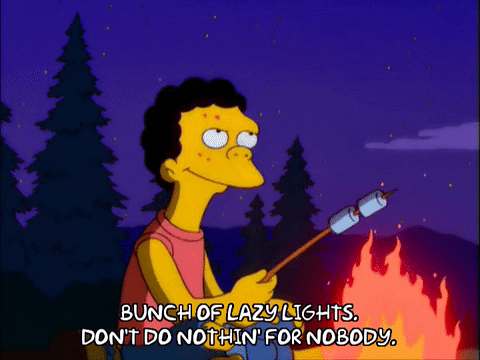 roasting episode 5 GIF
Giphy
"Not me, but my father once stole into the woods during a family camping trip and put marshmallows on a bush, so it looked like they grew on it. My sister made it to post secondary horticulture before she wised up."
I do wish marshmallows grew on bushes. Don't y'all? Life wold be so much more pleasant. And if balloons fly by, I'm running. I've seen "IT." So far I haven't learned much, so I'm more in the know than I thought.
The Meet Up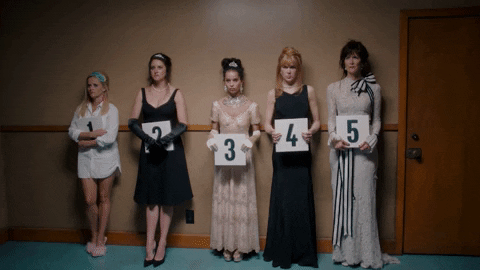 Season 1 Episode 1 Hbo GIF by Big Little Lies
Giphy
"As a kid I used to think the Black Market was an actual place like a bazaar where all the criminals would regularly meet up."
13
"I truly believed that for the longest time that hair grew from the ends of the strands, not from the scalp. When I was 13 I asked my friend who had dyed her hair what she was going to do when the ends grew her natural colour. Didn't hear the end of it. My stupidity still pains me to this day."
EST
"I thought until the age of about 21 that when companies had "Est" next to their name, it was estimated that companies were started around that time. It was only when I voiced my disgust profoundly to my then-partner that it was ridiculous that no one knew when these companies were formed, and why were they all estimated?! She just stared at me blankly for a moment and just went:"
"Established"
"Penny dropped real hard."
Cheers to the Romans
"Depends what you consider a child I suppose. But in my mid 20s I moved up the food chain from server to bartender at the restaurant I worked at. Some one order a Roman Coke. I didn't know what was in a Roman Coke so I told him so and but that I would figure it out. I figured out that what I had been understanding as a Roman Coke my whole drinking life, was in fact a Rum & Coke... that, I knew how to make!"
The Clef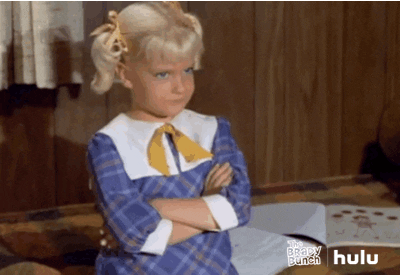 GIF by HULU
Giphy
"I didn't realize the handicap sign was a person in a wheelchair for a long time. I had always thought it was just a neat little symbol, kind of like a treble clef."
I could use a Roman coke right about now. In fact, I may concoct a drink using that name. And now I'm going to google some more sayings. And also, I'm intrigued about signs. Thanks for the new rabbit hole Reddit.
Want to "know" more? Never miss another big, odd, funny, or heartbreaking moment again. Sign up for the Knowable newsletter here.

Keep reading...
Show less
It's always fun to be a little naughty, isn't it? We all have that urge to pickpocket a little something now and again. (Not that we should, that would be wrong, unless it's from Walmart; I jest.)
But we all love to dabble in the devious, the feeling can break up the monotony of the day.
That's why it's always fun to sometimes participate in an action or be aware of a knowledge that feels like it should get us arrested.
It maybe naughty but it ain't illegal.
Redditor u/poisionivey3 wanted to see who was willing to spill some secret tea by asking:
What's a piece of information you know that feels illegal to know?
Want to "know" more? Never miss another big, odd, funny, or heartbreaking moment again. Sign up for the Knowable newsletter here.

Keep reading...
Show less
Time is of the essence. And time is not definable. Those are lessons we learn as we get older; as times passes and fluctuates in front of us.
Time is always fleeting yet always catches up to us. I find myself shocked when I wake up on certain days and realize I'm a particular age of my parent that sticks out for me.
Like, how did that happen? I guess I should just be thankful I'm still here to witness it all.
Redditor u/TW1103 wanted to discuss the meaning... of time and all of its affects by asking:
What fact really puts the scale of time into an insane perspective?
Ok, who is watching the clock? Those seconds aren't going to count themselves. The only way to understand time is to be its witness. Although that can get depressing. Let's focus on the light and cool.
History...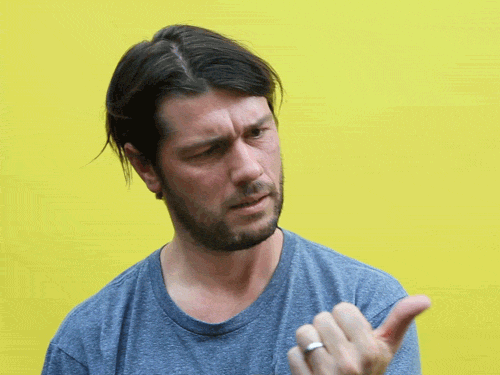 Calculate Figure It Out GIF by Originals
Giphy
"If you are an 80-year-old American, you have lived through approximately 1/3 of our nation's entire history."
Those Days...
"The 80s were 40 years ago."
"This is what messes me up because I was born in 82 and graduated high school in 2000 so for some reason my brain is stuck on the 80's being twenty years ago. The 70's thirty years ago etc etc. I have to stop and realize sometimes that my concept of how long ago things happened is way off."
Time goes by...
"We observe that light travels at 186,000 miles a second, but given the vast size of the observable universe, that's a snail's pace. But from the point of view of a particle of light, time doesn't even exist."
"Time slows down as you approach the speed of light, and theoretically stops completely when you reach the speed of light."
Years Gone By...
"MLK Jr. and Anne Frank were born in the same year."
"Betty White was born in 1922. Automatically pre-sliced packaged bread loaves became commercially available in 1928. Betty White is six years older than sliced bread."
Long Live the Queen!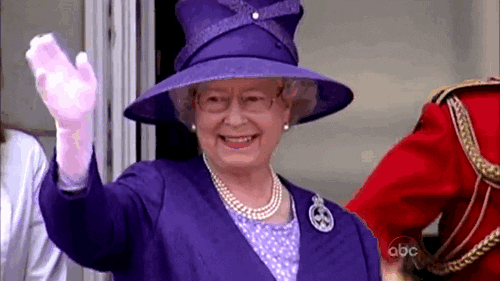 queen elizabeth images GIF
Giphy
"The queen and Marilyn Monroe would've been the same age."
"And Marilyn Monroe and Andy Griffith were born on the same day!"
- osme1
I swear Liz is going to outlive dirt. Wait, I believe she already has. Well she won't be alone, she'll have Betty White. At least she better have Betty. Time is nothing without Queen Betty.
TV Time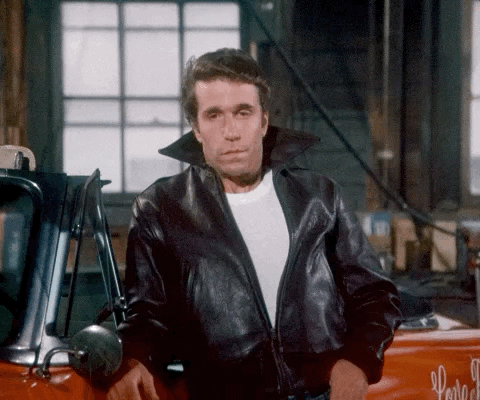 Season 2 Omg GIF by Paramount+
Giphy
"Happy Days was a TV show made in the 1970s-80s about teenagers in the 1950s. Similarly, That 70s Show was made in the 90s-00s about teenagers in the 70s. If a similar show were to be made today, it would be about teenagers in the 2000s."
- VVillyD
A Croc
"If a T-Rex imagined a creature as ancient as the T-Rex is to us, it would be a Stegosaurus. If that Stegosaurus imagined a creature as ancient as the Stegosaurus is to us, it would be a Crocodile. If that Crocodile imagined a creature as ancient as that Crocodile is to us, it would be a Shark."
On the Clock
"On a twenty four hour clock the amount of time that humans have been on the earth would total around five seconds."
"How about this one: If Homo Habilus first appeared at midnight, 24 hours ago, that means the first Homo Sapiens appeared at 9:25 PM, or about 2 and a half hours ago. The first human civilization, in lower Mesopotamia, appeared at 11:57 PM, or about 3 minutes ago."
"The Western Roman Empire fell at 11:59 PM, or 1 minute ago. Everything that has happened since - the Crusades, the Plague, the discovery of the New World, the world wars, all of it - has happened in the last minute of human existence."
And that's just OUR Sun...
"The span of our lives are so insignificantly small that our Sun will last another 5 billion years. That's 9 zeros people. Our eldest live to around 100 in the best places. That's 50,000,000 (50 million) times longer than any person can reasonably expect to live. And that's just OUR Sun. The universe as a whole has probably existed for magnitudes longer than that already and will continue to exist until the end of time as we know it."
Tell Me a Story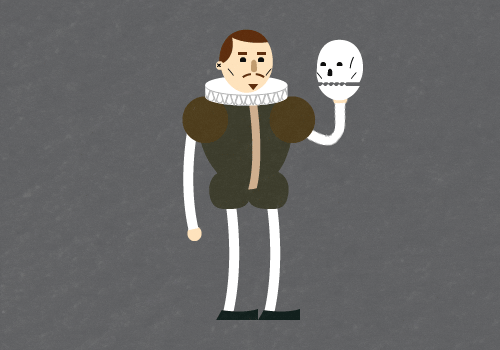 william shakespeare GIF by will herring
Giphy
"We know what a good storyteller Shakespeare was but there were Greek playwrights who wrote shows nearly 2,000 years earlier that are pretty good, too."
I hate time. Only because I'm petty and irritated of the amount I squandered. That's neither here nor there though. Time marches on and continues to amaze. I'll keep watching.
Want to "know" more? Never miss another big, odd, funny, or heartbreaking moment again. Sign up for the Knowable newsletter here.

Keep reading...
Show less
When you wholeheartedly believe in something enough to bet your own life on, people call it the hill they are willing to die on.

The etymology stems from the military practice of holding the high ground at all costs, as in Battle of Hamburger Hill or Last Stand Hill.
According to the Grammarist, the phrase is typically posed as a question, like, 'Is this the hill you want to die on? ' This question "may be considered a warning that taking a certain stance will probably result in defeat of one sort or another."
Now that we've learned more about the idiom, strangers were challenged when Redditor Imm0lated asked:

"What is your hill that you're willing to die on?"
Just because you don't believe in something doesn't necessarily make it untrue.
"Nowhere is it specified that Humpty Dumpty was an egg. He just sat on a walls and had a great fall, which sounds like a ton of different people in human history."
Purple Is A Flavor
"Grape flavored stuff is actually just purple flavored."
"Sugar, water, and of course, purple."
These involve rules and behavior.

Responsibility Of Pet Owners
"If you don't have the time to take care of a pet, do not get a pet!"
"Same thing with other living things."
– BryLinds

Same Rule Applies
"If you're going to demand I follow a rule, I'm going to demand you follow it too."
"Oh man, this would f'k over so many bosses in America."
Parking Lot Conduct

"Put. The. Cart. Back."
"I was a grocery worker until about a month ago. I've seen people look directly at me while leaving their cart in the middle of the lot. How the hell do you get to be that insensitive?"
The High Life
"Marijuana is not a substitute for having a personality."
"I'm all for legalization, but I see people all the time who only think about weed. They are high all the time, the only thing they talk about is weed, they only wear clothes with marijuana leaves on them, etc.""
"I get that marijuana does have benefits, I take gummies to help me sleep. But when your entire life revolves around weed, you don't care about the benefits, you're an addict."
– warboy3

Working For A Living
"Anyone who works 40hrs or more a week for a living deserves a wage that can afford them a dignified living, regardless of occupation."
"No one is 'beneath' anyone else just because they wash dishes, work as a cashier at a convenience store, or cleans toilets at a high school."
These apply when it comes to interacting with people and our behavior towards them.

Conditional Forgiveness
"That you are allowed to hold onto sh*t that hurt you. It's not being bitter or 'holding a grudge' if you don't want to allow toxic people in your life."
"Edit to explain a bit better: you absolutely can forgive the person/people and shouldn't hold on to anger, but you also don't need to keep or allow toxic people space in your life if they hurt you."
World Without Social Media
"We can live without a lot of the sites social media has birthed within the past 15 years. We've been running in place about 'staying in touch' with family and friends for so long, that nothing you can do now was any different than what you could do during the era of messengers in the late 90s."
"Social Media is just a platform where it's the biggest stage of everyone's Show and Tell."
– neoastic

Funnily, I mentioned Hamburger Hill as an example of the military etymology for the idiomatic phrase.
My hill is a hamburger, but it has nothing to do with the battle of the Vietnam War during Operation Apache Snow in May 1969.
My hamburger hill is about a battle between burger chains. East Coasters love Shake Shack. Sure, if a plate of Shake Shack burger and fries were presented before me, I would reject it.
But if the West Coasters' champion of all burger franchises, In-N-Out Burger, entered the ring to take on Shake Shack, I'd bet my life on In-N-Out to annihilate Shake Shack.
In-N-Out will always reign supreme in quality and taste. It is far more superior than Shake Shack. And that's my hill on which I choose to perish.

Keep reading...
Show less