An 8-year-old in Alleghany County, Pennsylvania illustrated that, indeed, the times they are a-changin'.
The empowered second-grader asserted her non-binary identity with unapologetic grace and simplicity.
---
In a recent interview with PublicSource, the child, who uses "she/her" pronouns and was identified simply as R for purposes of anonymity, doesn't beat around the bush at all.
"I'm not a girl, not a boy, I'm just me."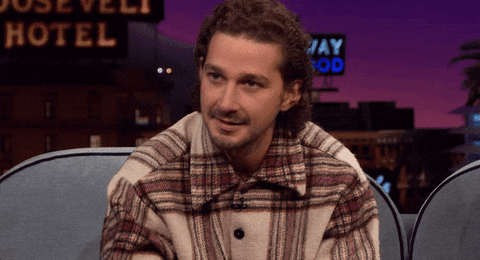 Giphy
And although the interview presented a far more public version of R's assertion of who she is, she's known and shared her non-binary personhood already with others in her personal life.
R was on a school field trip to another town when she first identified this way.
Another kid came up to her on the playground and asked if she was a boy or a girl, to which R responded, "I'm non-binary."
R went on to tell PublicSource how liberating the moment felt.
"It felt like you were telling someone about a really cool comic that you like."
R then proceeded to giver her take on the dynamics of how gender works for her.
"I feel like...in the gender section of my heart, there is nothing."
But a child this empowered, and with this kind of nuanced grasp on gender norms, doesn't come from nowhere. R's mother, Kate has made a deliberate effort to establish an open dialogue around gender at home.
Nonetheless, Kate was still impressed with R's courage and ability.
"The fact that she even had the language to use, we were pretty proud of her."
"We need to have these conversations early and often."
Though Kate did share that the experience hasn't been all wine and roses.
As is still quite common with a large, traditional institution like R's school, there are some logistical moments that suggest intolerance.
R mentioned one school form that upset her. On the form, there were two boxes in the gender section: 1 Male, 1 Female.
"It made me feel angry that people don't include people who are both or neither."
R, with her apparently typical resolute approach to things, asked Kate to draw a third box, which says "Neither."
R's school has since updated that form and put out a statement maintaining a commitment to improvement in this area.
"It is our belief that every student and staff member has the right to feel comfortable in our schools, and we will continue to update and improve our policies and procedures."
Although the common first reaction to such a child is to be amazed by such composure at such a young age, kids are a whole lot smarter than we think. And that goes for understanding gender politics as well.
Take these other non-binary kids making a splash on the internet.
Just watched my 8 year old daughter properly explain the differences between binary and non-binary gender to a 60… https://t.co/XCNjXLbLRI

— JEFF YUMA (@JEFF YUMA)1562376622.0
8 year old, reading: "I feel like Ant and Bee don't have a gender. I think they should be non-binary".

— Emily Wilson (@Emily Wilson)1568678972.0
Y'all. I got OWNED by an 8-year-old today and it was awesome. Took my daughter and a friend to the movies. I sai… https://t.co/Cp0eo7AzBD

— Emily Russo Murtagh (@Emily Russo Murtagh)1540756824.0
Alas, with such understanding brewing and growing in the youngest generation alive, tolerance may be drawing nearer.