"Reddit user Hackedfaith asked: 'What is the worst lie you caught your parents telling?'"
Parents lie.
But the older we get, the more we realize parents are not just humans telling little white lies.
They can be villains with malicious intent.
Catching a parent in a lie can be soul-crushing.
But it's a part of growing up.
Hopefully we learn how to be better.
Redditor Hackedfaith wanted to hear about the times people realized their parents were hard-fibbing, so they asked:
"What is the worst lie you caught your parents telling?"
My mom told me anything in life was possible.
And cheaters never win.
Yeah sure. Sell me an igloo an Iceland too.
​Expelled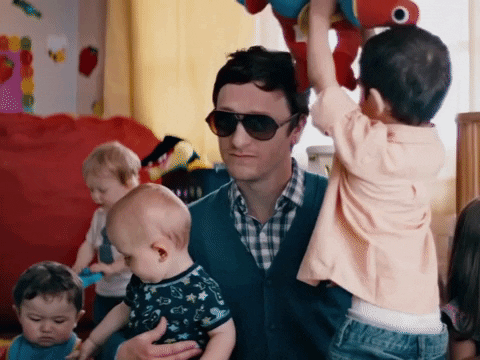 Andy Samberg Ugh GIF by The Lonely Island
Giphy
"My Dad used to tell me that he learned all of his cool tricks and skills in 'Daddy School.' I'm now 28, married and still have not been enrolled."
AdLive7065
Thief
"That the 2K I earned at my summer job would be safe in my mom's savings account until I wanted to withdraw it later. Never saw that money again."
drillgorg
"I lost money to my mom too. I was a kid, told her I had $50 in change (I don't know where it all came from), and she said I didn't. She counted it and it was gone."
"She stole a good deal of my babysitting money. Hundreds of dollars. She filed my first tax return (without telling me) and kept whatever money I would have got. She told me that the fee to get it done was about as much as I would have gotten back."
Sarhii
A Second Family
"That my mother was schizophrenic. I was 15 and knew she had been battling depression for years. Schizophrenia runs in our family and as an angsty teenager, it was very easy for me to believe... She was completely convinced that my father had a secret second family. She was diagnosed and medicated for years. He did have a second family."
Thationdeas76
"He did have a second family??? That had to have been devastating. 'Just because you're paranoid, doesn't mean they aren't after you.'"
TwoLittleNeedleMarks
2008
"That they couldn't afford to pay for college. So I took a job during the day and paid my way through night and weekend school. Turns out I had a decent trust fund from my grandfather. I could have graduated and started working for a higher wage 4 years earlier. I tell myself that graduating in 2008 wouldn't have been a good idea anyway."
RandomRavenclaw87
Weekends Only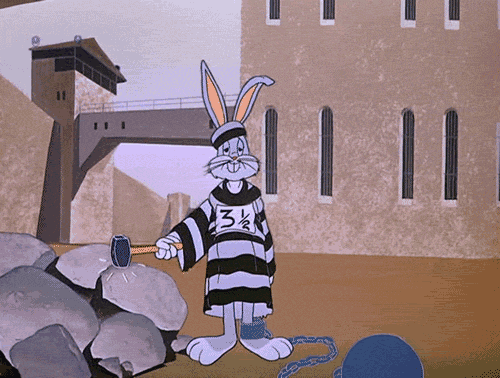 Looney Tunes Rabbit GIF
Giphy
"Up until I was 8 years old, they told me that daddy was away at college. We would go see him on weekends. Found out later that he was in prison. I wondered why we could only talk to him behind glass on a telephone."
hhairy
The truth about parents can often to difficult to accept.
That's why there is therapy.
Scandal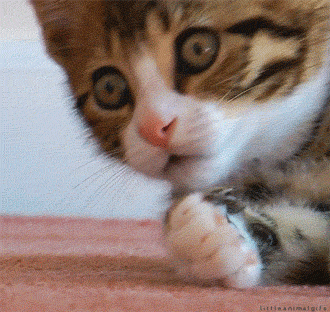 Shocked Oh No GIF by Yêu Lu
Giphy
"Found out when I was 25 I have a sister one year older than me that they gave up for adoption, I'm 37 and have been searching for her for the past 10 years."
Even_Future2580
'Mom! Mom!'
"One night I went downstairs to ask my mother something. My dad was a light sleeper and would get really pissed if anyone woke him up, so I whispered, 'Mom! Mom!' All of a sudden my dad sat up and yelled at me to get lost. They told me I should never sneak up on them because they had a gun and my dad thought I was an intruder and almost shot me."
"They scared the bejeezus out of me. Sometimes when I tried to get to sleep I'd remember how my dad almost shot me. For years. Even after I moved out. Decades later, I mentioned it to my mom. She started laughing and told me they were having sex. There was no gun."
Sapphyrre
Internal Affairs
"My dad went into the ER with stroke-like symptoms. He ended up having a severe brain bleed that required immediate and major surgery. While he was laying in the ICU, my mother, who opened their computer to get insurance info, found messages on his linked-in page, that he'd left open earlier that morning before I took him to the ER, from a woman he was engaged to in college. They had been having an affair for over a year."
ParanrmlGrl
Still Works
"They told me if I was lying there would be bubbles on my tongue. So when they asked me something and they thought I was lying they'd tell me to stick out my tongue. If I knew I was telling the truth, I'd open my mouth confidently and show off my bubble-free tongue. If I was lying, I'd try to scrape the bubbles off with my teeth. I now use it on my son. Still works."
Obst1994
Tilly
"When I was 4 We had a dog called Tilly, my mom said that she gave her away to a boy who couldn't speak and she died while saving him from drowning in a river Years later when I was around 13, my mom was on the phone with her friends and they were talking about their pets that passed away, turns out that tilly died because my mom was drunk and let her out of the house, she ended up getting hit by a car."
Yogurt2022
Bad Bunny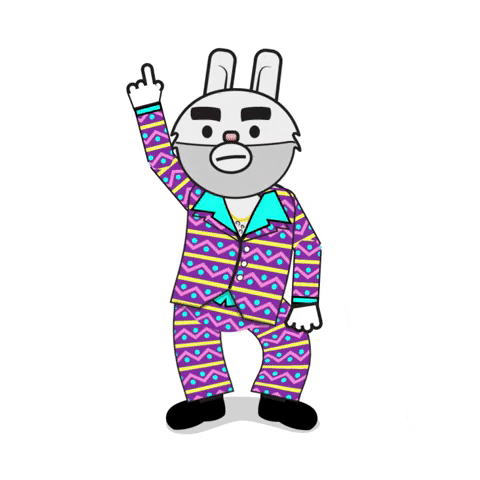 Easter Bunny Dance GIF by SportsManias
Giphy
"When my sibling and I were young, we were tossing toys around that the Easter Bunny had left for us. My mom started yelling at us, 'I did not buy those for you to treat them like that.'"
ExMoIsMyPersonality
Easter Bunny, Santa Claus, Tooth Fairy... the lies are enormous.
Reddit user under20letters asked: 'What is the worst thing a parent can say to their child?'
There is not one, correct way to parent.
After all, different children have different needs, and as a result some parents might need to adopt different methods so that their children can learn a lesson.
That being said, if there isn't one right way, there is definitely one wrong way, particularly regarding what some parents might say to their children.
Even though it might not seem like it at the time, all children take in and hear everything their parents tell them.
Some things parents say to their children might have lasting consequences, haunting them for the rest of their lives.
Redditor under20letters was curious to hear people considered the absolute worst thing parents could say to their children, leading them to ask:

Most Likely The Other Way Round
"I literally heard a mother say this to her child in the ER the other day."
"The kid was just talking to his mother about the usual stupid kid sh*t and she shouted 'YOURE RUINING MY LIFE! YOU OPENING YOUR MOUTH RIGHT NOW IS RUINING MY LIFE'."
"He put his head down and said sorry."
"My mom had her bad days but she never said sh*t like that to me."- PearlJamDudeVoice
Makes You Wonder Why They Did In The First Place

"If I could do my life over I'd never have had children."- FrogGob
Hurtful At Any Age
"'I feel like I have to love you because you're my child, but I don't like you at all'."
"My mom said this to me when I was 10 years old."- ATrulyTerriblePerson
So, So Wrong

"Saying that something is wrong with your brain."- Fit-Caterpillar-9729
It's What They Don't Say...

"Nothing, blaming them, not saying I'm proud of your or I love you."- FM_Apollyon
"Absolutely nothing."
"If you don't communicate, ask about their day, if you genuinely do not care about who they are as a person, it's just as damaging as saying the most hurtful things."
"So, if you really want to hurt someone, don't acknowledge them as a human being."- EeerrEeer
"Giving them the silent treatment over some offense (real or imagined)."- kenaisourdough
So Much For It Being The Thought That Counts
"Mine said to me when I was six years old: thanks for the [in school handmade diy] Christmas gift."
"'But you know we never use xyz, so this is useless'."
"'Why would you make that?'"
"Because I didn't have a choice, and the teacher told us to?!"
"Can't remember what it was, but this stuck with me."
"Been anxious about gifting them anything ever since."- SnicketyLemon875
As If They Know What That Is
"'Why can't you be normal?'"- Tail_Nom
Words Of Encouragement Are Not So Difficult
"'You just ruin everything'."
"'I hope you never find happiness'."
"'Hope your in-laws make you suffer'."
"'Hope your husband cheats on you'."- Kindly-Try-7223
Where To Even Begin
"Take your pick, I heard all of these at various points during my childhood:"
"'I put my life on hold for (insert child's age) years for you/so you could exist'."
"From mom when she wanted something from me and I didn't immediately drop everything and come running."
"You don't live in a democracy, you live in a dictatorship, so you don't get a vote'."
"From mom at a young enough age that school hadn't gone over democracies and dicatorships yet, i was probably just trying to share an idea for plans or something."
"'You'd better quit backtalking me/being disrespectful'."
"When in the right during a disagreement with either."
"'Alright, put em up then' and 'you wanna take this outside?'"
"From dad who thinks challenging his 12-13 year old son to a fistfight is the way to deal with anger."
"I'm sure there's more that i haven't unrepressed yet."- kbyyru
And That Falls On Them...
"My parents had this saying: 'children are like pancakes the first one always fails'."
"I'm the oldest of 2."
"At first I thought they meant it as a joke but after hearing that almost weekly for the past 18 years, I think they actually mean it."- thoyo3
And They're Probably Exhausted Of Not Being Loved.
"I'm so tired of pretending to love you."
"Not mine, read it in a similar post a while back but it stuck with me."
"I can't imagine the trust issues a kid would have hearing that said to them."- nenev
Blaming Them For Everything

"My mum said so much filth to me as a kid, as well as literally making me live in it."
"For better or for worse, til about age 11, I remember hardly anything, my brain has just completely deleted it all."
"But I'll always remember when she told me that she'll die soon from me and the stress I bring her."
"When she said this to me, I was already living my dad full time and only saw her one day a week after school and went home to my dad again in the evening."
"I wasn't even a bad kid, I was so quiet and could entertain myself."
"Little me didn't deserve to hear that."- THEgingerONEhasRISEN
Make no mistake, sometimes children need discipline and need to be spoken to sternly.
But scolding only works if it comes from a place of love.
As long as there's love, children will thrive, and any child who doesn't get the love they deserve is a deprived child.
Chances are you've heard phrases like "our little miracle" or "bundle of joy" or something in a similar vein.
Those phrases are usually used to refer to babies.
When someone really wants a baby, and has the financial means, emotional support, and maturity to raise said baby, then they should definitely have one. Bringing a life into this world, or taking care of a life that has no one else to care for them, is wonderful.
However, wanting (and being able to support and take care of) a baby is the only good reason to have one.
Not because you think it's what you're supposed to do, or you want to make your parents happy by giving them a grandchild, or because you think it'll keep your marriage together, or any number of other reasons people will give you.
Chances are you've probably also heard the saying "Every child deserves parents, but not all parents deserve children."
That can be very true if you have a child for any other reason than truly wanting one.
Redditors know this all too well and are ready to share what they think are the absolute worst reasons to have a baby.
It all started when Redditor callmevicious asked:
"What is the worst reason to have a baby? Why?"
Heal Me
"My dad had an incredibly f**ked up and traumatizing childhood. instead of dealing with his subsequent mental illnesses a person at his church told him to "have lots of kids, it will heal your trauma." so he had six and we ended up homeless at certain points and traumatized ourselves. idiot"
– No-Tailor5120
"To distract yourself from a traumatic experience (robbed at gun point)."
"A long time back, a coworker told me this after our conversation about what happened. She said it'd distract me .. then she said I was selfish for telling her that was a horrible idea."
– MissedPlacedSpoon
"A lot of people use children as a lackluster attempt at avoiding therapy, which is actually exactly when you shouldn't be having a child surprisingly enough. You want to bring a child into the world under the idea that you'll give them the best you can so they can be happy, not the other way around."
– GreasyPeter
Exposure
"To use it as a content on social media."
– Human-Independent999
"This is my baby, Beigeleigh! She's my favorite now that Roxynn is 2 and throws tantrums that don't fit my ✨aesthetic✨."
– CovfefeBoss
"Honestly though this happens."
"The one thing that comes to mind is a couple adopting a young kid from Indonesia (I think). They were well into the process when the adoption agency found them and saw that they had a social media presence where they gave updates to their followers on the process. The agency told them that they have a policy where within a year of adoption, the adopters are not permitted to post the child on social media or make any specific comments regarding the child."
"Instead of being reasonable people, they simply canceled the adoption process entirely. It truly is borderline evil, especially since they just wanted an adopted kid for clout and couldn't wait a year."
– Ori_the_SG
Under Pressure
"Your parent(s) wanted grandkids."
– ninjamullet
"Ugh, my family would tell me that they'd pay for everything if I had a kid (money was my main reason I was waiting when I was younger)."
"I eventually had a kid and they haven't given me a f**king penny. Bunch of liars. My wife and I will jokingly bring it up when we see them. They always get embarrassed and change the subject."
– lovepig1337
"My mother: "I want grandkids!""
"Me: "you have 2 other children to ask""
– t0m0hawk
Scoring Points
"To compete with someone."
– Mobile_Prune_3207
"You get +5 Jesus points for every kid after the fourth one."
– unlockdestiny
"What prizes can you get with those points?"
– NoRJoke
"To save the relationship."
"It never works, it just drags an innocent baby into a miserable situation."
– eviehalboro
"This is more common than people think."
"I have to wonder if anyone, anywhere, EVER has actually improved a relationship by having a child."
"I'm sure some have managed to extend the life of a troubled relationship by adding a baby to the mix. But improving the relationship? Making it a relationship worth staying in?"
"I don't see that happening."
– callmevicious
If Everyone Else Jumped Off A Bridge...
"Because everyone else has one."
– justregularoleme
"This seems like the main reason for the people I know."

– emmiepemmie
Existing For Someone Else's Benefit
"To have an organ donor for later?"
– Fenfirae
"Unfortunately there are people out there with children with terminal illnesses that will purposely have more babies to see if they are donor matches for kidneys and bone marrow. I personally think it's abuse."
– sunshinedaisies9-34

"Saviour Siblings! Like in My Sisters Keeper. Horrible indeed."
– p0tatoontherun
​If At First, You Don't Succeed...
"Having a kid for a specific gender"
– Independent-Blood-10
"Seen a lot of this, like the TikTok trend "Our parents wanted a boy so we are 6 girls and no boy yet" Like wtf are you going to keep breeding until you hit it? Sounds like there will be a favorite kid in that family."
– Drkz98
Caregivers
"To be responsible for their disabled sibling in the future (yes, i had a friend tell me she wanted another child so that her disabled son would have someone when/if she passed away)."
– Natti07
"This is why my parents kept me. My parents tried to pressure me into not joining the military or flight school because who's gonna take care of my brother if something happens to me? My dad has said multiple times since I was like 5 or 6 that I'm gonna have to take care of him when they die. I love my brother, but I want my own life too..."
– idc_anymore-fml
Live Vicariously
"Using them to fulfill your childhood dreams (Forcing them to be into sports when you weren't, etc)."
– Joetueant
"This was my dad. I'll never forget going to my little brother's gender reveal sonogram and my dad said, "I'll finally have my football star!" My brother is 19 and has always been a nerd. My sister was the most athletic of all of us and she purposely injured herself in high school so he couldn't force her to be in sports anymore."
– T8795
"Pageant moms have all joined the chat."
– Stellathewizard
Awww, Adorable!
"Because you find them cute. They aren't a pet."
– k-Musician8345
Alternate History
"To fix your relationship/marriage"
– GoodAlicia
"Well, it would have helped Henry the VIII."
– lekanly
"I think you have to specify a son in this situation, but yeah. Imagine if Catherine of Aragon had a son or two. Henry might just be a blip on the radar of English monarchs without all the fuss and bother of 6 wives, etc. But then we wouldn't have had Elizabeth I and that makes me a little sad."
– reduff
"Yeah he probably wouldn't have needed to create the church of England either"
– ThanksverymuchHutch
"Imagine an alternative history where the coin hit tails and Henry VIII got his son, suddenly Catholicism probably gets a century more to reign in England, maybe even stopping the 30 year war from ever happening."
– TheSwecurse
My head is spinning just thinking about all that!
There are very few people who haven't found themselves frustrated with their parents at one point in their life.
Whether it be for something they said, did or didn't say or do, sometimes we've found ourselves needing to vent to a friend, or scream into a pillow to let out our frustrations.
For most people, this anger is short-lived, as deep down they still love their parents and will always find a way to forgive them.
Some people, however, have a harder time forgiving their parents for certain actions, and even take the drastic step of cutting them out of their lives entirely.
One Redditor was curious to hear what led these people to finally cut ties with one or both of their parents from their lives once and for all, leading them to ask:
"What did *that* parent do that ended your relationship with them?"
Lies and Theft.
"My mother often said, 'your sorry daddy never cared enough about you to pay child support', but I found out later, he had money order receipts."
"He was a career Navy man so he'd have been forced to pay."
"She stole two of my paychecks when I was a single mother, signing them over to herself in her sweeping left handwriting, I'm right-handed."
"The final thing that made her my EX-mom was when she let two drug addicted so-called caregivers steal liquid morphine which was meant for her dying fourth husband."
"He died in miserable pain at home without relief."
"She disowned my adult sister, who confronted her about it."
"Mom always said, 'I can stand anything except a liar or a thief', but she was both."- Grattytood
Ignorance And Abuse

"A few years later she got cancer, I let her back into my life, I invited her to my wedding, where she spent the entire day talking about how it was a shame I couldn't lose more weight in time and insulting every aspect of the wedding quietly to my now-MIL who had helped with everything."

"I sat her down a few days later (she was staying at my house as the wedding was far from her home) and asked for the comments about my weight to stop."
"I used all the language I learned in therapy, explaining how it made me feel, trying to not be accusatory but instead cooperative."
"She started scream crying and ran out of the room."
"I left to stay with my in laws."
"I haven't seen her since."
"She won't be meeting the baby I'm pregnant with and when she dies, I won't be attending the funeral."- jonathantavares
Health And Safety At Risk

"Well the last straw was when my father convinced my grandparents to get me kicked out of their house while I was finishing up university by telling them that the hookah I was partaking in every few weeks was an illegal drug."
"During finals which was pretty fun."
"Oh and the part where he told me he hoped I died by getting in a motorcycle crash."
"Followed by weeks of incessant voice-mails of him drunkenly threatening me wanting to meet up for a fight."
"There was also that time he beat the sh*t out of me when I stood up for my mom during one of his drunken rages at a camping trip."
"Oh and who can forget that one time he left me a voice-mail telling me 'this is your fault' and then shooting his gun into the air making it seem he had just offed himself."
"But it was just a manipulation tactic."
"That was a fun one."
"Nothing like some childhood trauma to make someone grow up quickly."
"For anyone wondering, yes, I did use this as a role model of what not to be as I got older.'
"I haven't spoken with pretty much any of my family except my mother for the last decade."
"I'm in a loving relationship now getting married this year and do not plan on having any children."
"My dad's last name dies with me."- Walkman1080i
Actions Have Consequences

"Dad left us when I was super young, like 2."
"Mom remarried (another abusive a**hole) and dad would come around sporadically."
"When I was 12 I saw him once then he left and didn't see him again for decades."
"About 13 years ago I stumbled upon him in the state prison system database across the country, made contact, he seemed to be changed."
"He was old, previously meth addicted, lots of chronic health sh*t."
"I bought him a prepaid cell to keep in touch."
"He went back to the streets but stayed clean."
"Eventually moved in with some random long lost family member."
"We kept in touch by phone, I helped him get some of his health sh*t figured out."
"We were cordial."
"I got pregnant unexpectedly, it was in the 5 year plan but not the right now plan but whatever, here we are, no reason not to do this thing other than lack of mental preparedness."
"So. I go through this pregnancy, it was horrible in every way, physically uncomfortable, illness, bed rest, all the sh*t."
"He called me one day and told me he was going to go to the beach to celebrate his 20 year anniversary of moving to the coast."
"He'd never let himself enjoy the beach before and today was that day."
"What I heard was that he was going to the beach to celebrate the 20 year anniversary of abandoning his child, me."
"And I had these kids in my belly that I sometimes didn't want, didn't plan for, but would've murdered for and I didn't even know who they were, didn't know if they were boys or girls, no names, no personalities, just feet in my ribs and pelvis constantly, and yet I would have died for them."
"And this motherf*cker is celebrating the day he left me.'
"I never called him again, my kids are almost 10."
"He's called me plenty, I don't answer."
"I reply in text at times, briefly."
"I've sent Christmas cards to the family member he stays with and to him with pictures and I've politely explained the above and he just doesn't get it."- tobmom
Weren't There When They Were Needed The Most

"Long story short."
"My brother got shot and was in ICU for a month."
"My brother's condition went south and my parents were MIA."
"A decision needed to be made wether or not we pull the plug."
"That decision fell on me."
"At 24, I had to make that choice with no parents in sight and I decided to pull the plug."- Soul_Traitor
A Little Kindness Goes A Long Way
"Oddly, she showed me she was capable of being kind- however disingenuous."
"She just wasn't capable of being kind to me."- Evening_Run_1595
No Interest In Staying Cordial
"After a childhood ripe with physical, emotional and psychological abuse followed by limited contact through my 20's, I finally decided to confront my mother."
"She agreed to go to therapy with me."
"A couple days later she started asking questions about the cost to which I said I'd pay."
"A couple days after that she was asking about how often we had to go."
"A couple days after that she said she didn't want to go because I'd 'expose her'."
"I was then told that the abuse I endured was my fault because I had given up on being a good son."
"This all happened 4 years ago and I went no contact immediately after."
"My life has gotten better since then."- PewpyDewpdyPantz
Sent Family Down The Wrong Path

"My mom introduced my older brother to heroin."
"He passed away early last year from an overdose."
"I don't think I can ever forgive her for taking the only family I've ever really cared about away from me."- bulbsaur_is_best
Cutting someone from your life is a drastic decision that should be considered very carefully.
Sometimes though, however difficult it may seem, it is not only the right decision, but the only decision.
Especially when your mental and physical well-being are at risk.
People are required to have a license to drive, fish, and have certain jobs.
So it boggles my mind that people aren't required to have a license to have kids.
Some of the cruelest and most vicious things I've ever heard were words uttered by a parent to a child.
As an adult, I was haunted by a few thigs.
I can't imagine the scaring of an adolescent.
Redditor Tight_Anywhere6794 wanted to hear about the things parents have said in the past that haunts everyone still, so they asked:
"What insult have your parents said, that is stuck in your head as an adult?"
I've been blessed with the mother I had.
So I can't speak from experience.
But I've heard parenting horror stories.
Bad Expressions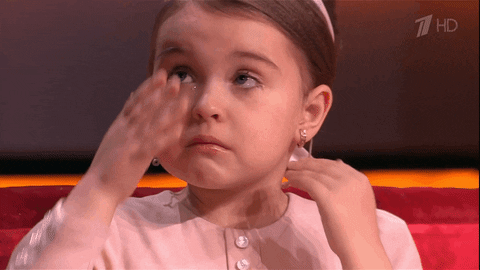 Sad Kid GIF by 1tv
Giphy
"'You're so annoying.' Said to me as a young kid while I was expressing enthusiasm over some new interest. Later my father complains I never tell him anything."
foppishyyy
Mean Spirited
"What did I do to deserve a fat kid?"
Silosolo
"My parents also mocked me for being fat, and outright physically abused me as in forcefully grabbed my fat child manboobs or slapped me while calling me fat-related names."
"A lot of people at school did it too, so obviously I have a lot of self-image issues like I never let anyone see me without clothes these days. The worst part is that I legitimately internalized a lot of hate, I could never care for myself enough to actually get fit."
FoeWithBenefits
What's My Name?
"My parents divorced when I was young and they hate each other. My mom would call me my dad's name when she was really upset. What makes it worse is that I confided in her that I never wanted to be like my dad. She used that ammunition against me."
Discarded_Pariah
"That's awful. You are your own person. You aren't your father."
blksmnr
Unfunny
"'You can't even laugh right.'"
"My mom in a weird moment I thought we were bonding. There's something inherently extra evil when someone tells you your joy is wrong. Told her I'm engaged and hoped she could at least be happy I'm happy and she ghosted everyone to the point the family thought died. She's a mess."
BlindEditor
"I'll never understand parents that are so hard on their own children that they can't even be happy for them. So their sole function is to bring misery to their offspring?"
macabre_irony
Evil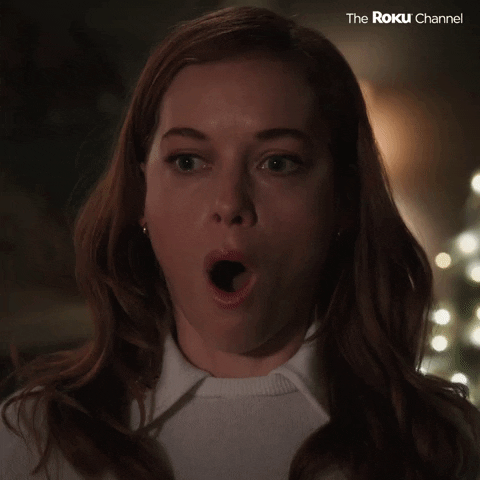 Oh My God Wow GIF by The Roku Channel
Giphy
"My little brother was drowning, I tried to save him but also almost drowned, we got rescued by a neighbor. My mom told me that they should've left me in the pond. I haven't spoken to her in many years."
Ilookbetterthanyou
Good Lord. How do people like this exist?
Tragic.
HIM
"She told me I was acting just like my father when I would get upset. I would just get kinda pissy and sulk. He would go on rampages and scream and hit and throw things. He pushed her down the stairs once. I would never lay a finger on my current partner. The worst part is I look just like him. I was wondering if my mother always expected me to turn into my dad. I prove her wrong every day."
rot_grl
10 Years Old
"When I was ~10 years old, my mum once said 'If I could go back in time and make sure I never gave birth to you, I would in a heartbeat.'"
"Never forgot it. Talked to her about it a couple of times years later and her responses ranged from 'That never happened' to 'Oh yeah and I suppose I'm just the worst mother ever' and finally 'Yeah but I didn't mean it, you know that.'"
"Messed me up tho tbh. Another one was '[older sibling] was the only child we actually planned for, the rest of you were accidents.' I don't think it was intended as an insult, but being told your entire existence was an accident as a child kinda stung."
SpiderP*bes
Failures
"'You're the biggest mistake I ever made.' - my mother when I was 5. I'm 32 now and it's been the undercurrent for our relationship ever since, constantly wondering if anything I've achieved or struggled for is something she's genuinely proud of or just relieved to say I wasn't a total failure on her part."
thefaehost
Generational Issues
"Not a parent but a grandparent, I was adopted when I was 12 years old (my parents were both drug addicts so I was in and out of foster care most of my life) my adopted mother's father turned to me on Christmas Eve when no one else was around and said 'My daughter should have never adopted you, she should have let you stay on the streets where you belong'… he got nicer as he got older and sicker but I couldn't find it in myself to forget what he said even almost 10 years later. Went to the funeral for moral support but was indifferent about his passing."
samweather227
Just Me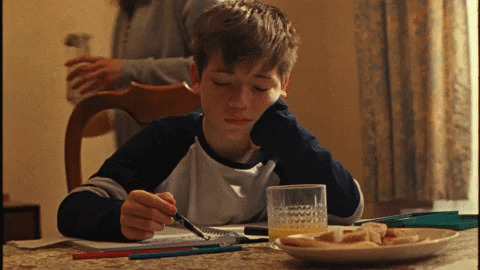 Sad Kids GIF by Cian Ducrot
Giphy
"I was an only child and lonely. When I asked for a sibling, the response was 'If you want to know why we don't have more kids, go look in the mirror.'"
Responsible_Fly_3565
Some people should never have children.
Awful.