A male Twitter user's attempt at accommodating his female guests is turning heads for all the wrong reasons.
---
Twitter user @DaddyAllDay recently shared his bro tip of keeping a "lady drawer"—but the contents of his own drawer drew ire and confusion from actual females.
The controversial tweet reads:
"I feel like every guy needs a 'lady drawer' if you plan on having frequent guests."
Included was a picture of his own drawer- filled with strange items that may or may not be helpful to women.
While the drawer did have some useful things, such as tampons and pads, it also includes an open pregnancy test, two bottles of nail polish remover and a dildo.
Fantastic.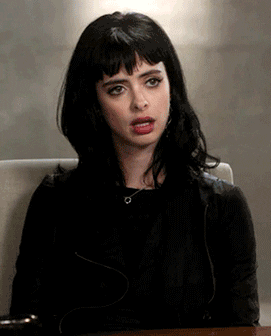 Giphy
While the sentiment is kind, sort of, the contents of this drawer are truly bizarre, and weirdly sexist. Women aren't all the same—and definitely don't want to share certain items with or even be reminded of the women before them.
@DaddyAllDay, who lists his name as BassFather, wrote a follow up Tweet.
"For the record, I'm not saying to go buy all this sh*t. You really just need makeup wipes, tampons, hair ties, and a hair brush. I just had all that laying round so I designated a drawer for it."
Cool.
Plenty of Twitter users replied to the man's tweet with pure confusion.
Others capitalized on the Tweet, turning it into a meme.

Try again, BassFather.