Why are people crazy with words?

It's like no one has been taught to think before they speak.
There are fine lines between some thoughts and then there is just straight-up nonsense.
Like... do you not realize you're in public?
And what you're saying is a crime?
Redditor Mysterychic88 wanted hear about the what some people have said to others that left shivers down their spine. They asked:
"What's the eeriest thing a complete stranger has ever said to you?"
People are just creepy in general. So this should be weird.
Call Dateline NBC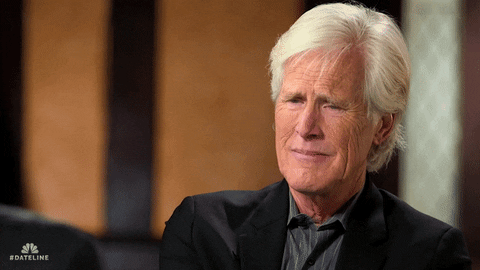 Keith Morrison Chin Touch GIF by Dateline NBC
Giphy
"'Enjoy the rest of your night at the dance. When you go out to the parking lot, I'm going to kill you.'"
"Didn't see him again for the rest of the night and had an escort to my car, but dude was creepy as f**k."
ThePhiff
Old Navy Issues
"I was 7 years old and in Old Navy with my mum and sister. They went to try on clothes and I didn't know that and had a panic attack trying to find them. Some older woman said she'd take me in and raise me and not to worry. For some reason I thought it was better than being alone forever at least. I was with her for a bit until I saw my Mum walk out of the dressing room. To this day I think about what if I left with her…"
Still_loading_1
I gave him one...
"I was on my way to my friend's house when a man(probably homeless) walked over to me and said 'Give me some money, I am hungry.' I said I don't have any money to which he replied 'you have two $5, give me one.' I don't know how he did it but I had exactly two $5 bills in my pocket, I gave him one."
SuvenPan
Dead Eyes
"As a child, I lost track of my mom while walking around after spotting a friend. It was a tiny town; the kind where you know everybody at least by sight, so I didn't freak out, just went looking for her. I asked an arcade owner if he had seen her, and he said: 'Yeah, she went inside to the back. Why don't you go in to look for her?'"
"My stranger danger alarm went off like crazy inside my head. I just said 'no!' and ran away. I swear this dude had dead AF eyes. Turns out she was just about a half a block ahead and was walking back to me. I never told her about the creepy man, and I regret it to this day thinking he might have actually lured a poor kid in."
Ihlita
Ya hungry?'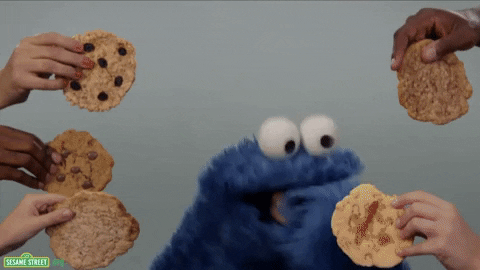 Cookie Monster Eating GIF by Sesame Street
Giphy
"I'm walking through a parking lot between cars when right by my ear I hear an adult man ask in a syrupy-sweet voice 'Hey, cookie, ya hungry?'"
"I turn in shock/disgust to see he's sitting in a car with a little girl, sees me and says incredulously 'I was talking to my daughter.' My sister who witnessed this laughed til she cried."
Amish_Cyberbully
It's like humans can't hear themselves. Have we no censor?
'do you want any chips'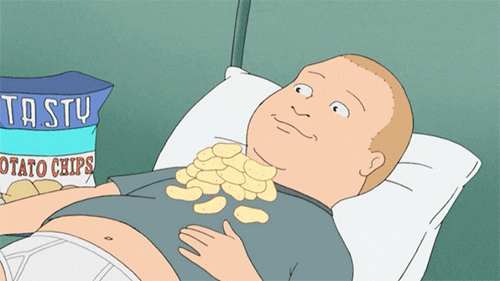 chips GIF
Giphy
"I feel bad, there's some legit scary stuff here, by comparison mine seems significantly less 'eerie.'"
"Walking home from work and a bloke screams Up in a car, slams the brakes and gets out. I assume I'm already being done over and accept my fate (it was a long day at work, I didn't have fight back in me). Anyway, the bloke jumps to his boot (trunk?) swings it open and just screams 'do you want any chips' I said no thanks mate, and off he angrily sighs jumps back in his car and buggars off."
davetrials
my family needs me!
"Not a stranger, but my brother stood up in the middle of a catatonic seizure and said these 3 things: 'Where am I? I have to get back to work in a few hours. My family… my family needs me!' - while looking around the room confused, and as he said that his eyes rolled back and suffered a second attack."
"He was 12 when this happened, and no, he didn't have a job or a family of his own. I was there in the ER room when it happened while he was being attended by nurses. When he finally recovered consciousness a few hours later, he didn't remember a single thing that happened that night and had no idea of the things he said."
AndyVilla14
Tuck and Roll
"I was in an Uber and the driver asked if had any kids and I said no. He was shocked and I asked why? And I kid you not he said 'I'm shocked no guy has ever tried. You're a beautiful girl, I know I would have.' In that moment I was considering tucking and rolling out of the car but we were about to hit the highway and I didn't want to be late for my flight 🙃."
Brilliant-Divine
Hey, you're a great person!
"One day in high school, I was walking to Burger King and thinking about how much I didn't like myself. When I got to Burger King, this homeless man inside yelled out to me across the restaurant 'Hey, you're a great person! You're a great person.'"
"I casually said thanks and left, like I wasn't both stunned and creeped out. Reading through the comments, I see a lot of similar experiences with homeless people knowing what you're thinking or details of your past. Amazing and creepy."
7Birdies
there was nobody there...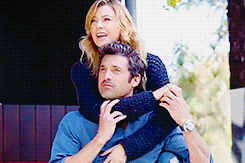 anatomy preach GIF
Giphy
"I'm a doctor. When I was working in psychiatry, a schizophrenic patient in the Emergency Department who I was clerking in asked me who the man in the turban behind me was (there was nobody there). I asked him to describe man and he described my grandfather who had been dead for several years perfectly."
amarghir1234
People really need to read the room before speaking. Good night.
Want to "know" more?
Sign up for the Knowable newsletter here.
Never miss another big, odd, funny or heartbreaking moment again.
Keep reading...
Show less
"And things that go bump in the night..."
An old saying featured in just about every ghost story ever told, be it around a campfire or under a blanket-tent.
But every now and then, all of us do hear an unsettling noise which might wake us up in the middle of the night.
Something that might be an ongoing problem for night owls, who likely hear scary or unsettling sounds on a regular basis.
Redditor PatkaLopikju was curious to learn the creepiest and scariest sounds heard by people who are frequently awake in the early hours of the morning, leading them to take to Reddit to ask:
"Night Owls, what's the creepiest thing you heard at night?"
An unexpected passenger.

"I had herd a loud noise come from the bed of my truck while driving 5 hours north."
" I thought I may have broken something in the rear end so I pulled over, to find out a drunk guy had crawled in the back of my truck and fallen asleep."
"He woke up 5 hours and 450km away from where he fell asleep."- EWood454.
An unwanted visitor.
"Someone tried to open up my front door of my house"- alwaysnar.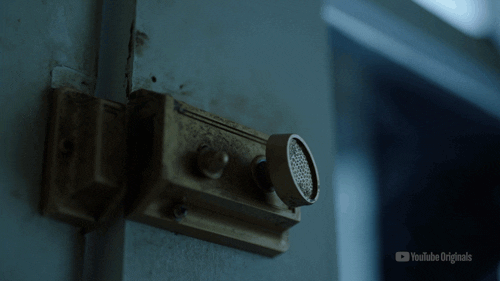 youtube door GIF by Impulse Series
Giphy
A cute and loyal disrupter.

"Not a Night Owl, but in my early twenties I would hear a dragging sound just below my bedroom window between 2 am and 4 am."
"Only on Sunday nights, but for weeks."
"It would wake me up, and at first I thought I was dreaming as no sound would be heard, but as soon I doze off the sound would be heard again."
"If I got out of bed, turn the lights and looked outside I would see nothing."
"After a few weeks I resisted sleep and nothing happened, but as soon I would turn the light and sleep, the sound would wake me up."
"Eventually I would let myself go to sleep but be more alert, keep the window not completely shut so that I can turn the backyard lights and peak through it faster."
"That was the plan for Sunday nights."
"I was prepared to try to catch the origin of the sound, It happens, I get up, as I turn the lights to look, I heard steps, running away, but small and fast steps."
"This happened for a few weeks, only on Sunday nights."
"I talked with friends, girlfriend, everyone thought I was joking. I was starting to believe something was wrong with my head."
"Every week I would start with a bad night sleep."
"Until one Monday morning I realized that my faithful and loving dog, a rottweiler, had his kennel door wide open."
"My mom started letting him roam the backyard at night but only on Sundays."
"And without my knowledge he would come sleep under my bedroom window."
"The dragging sound was him snoring and the small feet sound, was him checking out why did the backyard lights did go off."
"I never had a problem sleeping with him there."
"I still miss him to this day."- anunofreitas.
You can't make this stuff up.
"Used to live on the ground floor."
"At 2 am some random person knocked on my window and asked if I had 50 cents for a lighter."
"It should have been creepy, but I found the situation so absurd that I just laughed, gave him the 50 cents and he was on his way." - User Deleted
Mysterious laughter

"Children laughing."
"Was in the jungles of Brunei during an army training exercise."- PitcherTrap.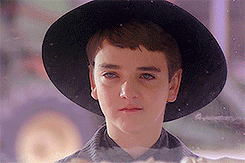 stephen king film GIF
Giphy
From outside my window.

"I was lying in my bed, reading."
"Suddenly I hear loud footsteps right outside the window."
"Sounded like someone was wearing heavy boots and basically thumping their feet and passed my windows."
"Here's the thing. I live on the ninth floor(top floor of my building)."
"The terrace can't be accessed in the night and on the rare occasion that people do walk there at night, it sounds quite different."
"There's no place to walk outside my window cuz it's a nine floor drop."
"And that sound definitely came from beside me."
"Not above."- HighQueenOfFae.
Terrifying decor.

"Just the other day, I heard a strange scraping noise on the wall from the hallway."
"It sounded like someone scraping their hand across it."
"I know for a fact that I locked up, so I casually walk out the room to see what it is."
T"hen there's a loud as f*ck scrape and something swings out from the corner at my arm."
"After I finish climbing back into my skin, I see that it was just one of the decorative garlands we'd hung up: it had come loose and scraped across the wall, then came loose some more and swung out to greet me at the perfect/not-perfect time."- PeeJayx.
Creepy, crawly critters!
"I am hearing impaired and so was unaware that raccoons had gotten into the crawlspace."
"Then I heard them screeching."
"That's a sound I never needed to hear coming from my walls."- FreedTMG.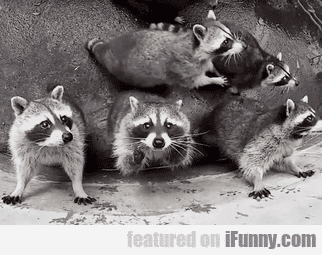 racoon GIF
Giphy
A harmless, terrifying, prank!
"After a night out at the bars some friends came back to my place to hang out."
"I got home first and went into the dark house where I had to walk into the living room to switch on a light."
"While I was struggling to turn the little knob on the lamp in the pitch dark from the corner of the room came this low, slow, wet mixture between a hack and an evil EVIL laugh."
"Like every evil character I've ever seen doing the evil laugh COMBINED didn't compare to the bone chilling slow, guttural laugh that came from the absolutely dark corner of the room."
"B*tch I broke the screen door off my front door running RUNNING out of that house and just screaming like a banshee to my friends walking up to the house."
"I screamed 'there's someone in the house!' over and over and didn't understand why we ALL weren't running at that point but I have a couple buddies who for some BIZARRE reason like to run to danger rather than from it."
"Well, long story in Reddit terms short, if I thought the monster in the corner was laughing hard when I ran out you can imagine how hard he was laughing when my buddies run in with us behind them and click on the light., in one try —and I live there, and find our friend Steve rolling on the floor holding his belly from the pain he'd somehow got ahead of us all then shimmied the sliding glass door open, and then hid in the corner."
"It was just my good luck to be the first person inside to get to experience the sheer terror of a menacing laugh coming from a dark corner 5 feet away."
"THATs The creepiest sound I've heard in the dark."- Drnstvns.
Your friends and neighbors

"I was reading a book on my couch, the edge of my couch is right by my front door."
"So about a foot away from my head I hear nails scratching along the door outside."
"And then there came this weird knocking and I said hello and the person on the other side in a really high-pitched voice that was kind of quavery said hello hello hello."
"It ended up being a drunk neighbor who had got fall down drunk peed his pants and couldn't find his way home and, I didn't know that though really scared me those first few minutes."- jenniferandjustlyso.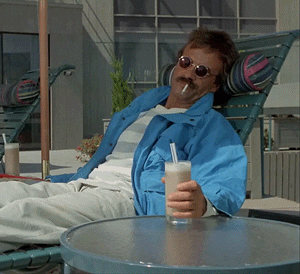 Bom Dia Hello GIF
Giphy
There are certainly benefits to being a night owl.
But one imagines heavy sleepers and those who go early-to-bed are not feeling envious when reading stories like these.
Want to "know" more?
Sign up for the Knowable newsletter here.
Never miss another big, odd, funny, or heartbreaking moment again.
Keep reading...
Show less
Dating and the search for love and companionship... What a nightmare.
This journey plays out nothing like in the movies.
Every Prince or Princess (or everything in BTW) seems to have a touch of the psycho.
The things people say during what should be simple dinner conversation can leave a dining partner aghast.
Like... do you hear you?
Redditor detroit_michigldan wanted to discuss all the best ways to crash and burn when trying to make a romantic connection. They asked:
"You're on a date and it's going really great. What can another person say to ruin it completely?"
I once had a guy ask me if I was willing to follow him into the woods, depending on the price of the meal.
Yeah. No steak is worth that.
Plans After...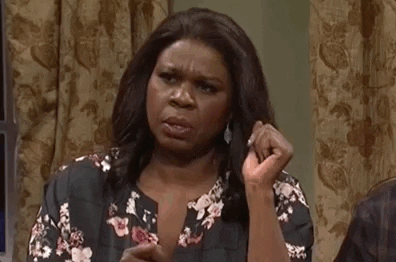 Wait What Wtf GIF by Saturday Night Live
Giphy
"Thanks for the ride but I have a date with someone else, I figured you wouldn't drive me if you knew I was going on a date with someone else and I really needed a ride."
"Online dating, talked to her for a while, finally got the courage to ask her out and then she said that as we got there."
iareyours
Mirror Image
"'You look just like my wife!'"
catalinachild
"I did have a guy tell me I reminded him of his son. I don't believe English has a word to adequately describe my feelings at that time."

UnicornMagicRainbow
"That would definitely do it."
chaotica78
Third Wheel
"'Hope you don't mind if my mother joins us.'"
ofsquire
"Actually had a girl do this on a first date because she had anxiety issues. Honestly wasn't bad except that 90% of the time she was silent and her mom talked over her."
"I didn't mind that much and wouldn't have minded trying again when she was more comfortable except that she was let go at the company we worked at and she deleted her social media profiles and she never responded on her number. Ah well."
Seightx
Liar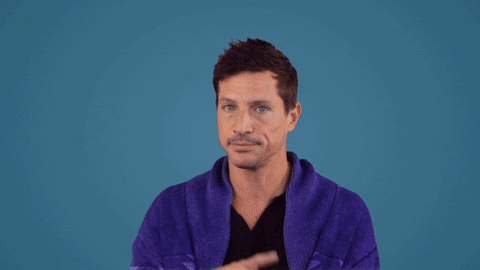 Lying Simon Rex GIF by Simon Rex / Dirt Nasty
Giphy
"'Hey bro aren't you gay? I made out with you last night.'"
"Random dude I've never seen before in front of my (f) date."
JHXC16
Filter Issues
"'You looked better on Tinder.'"
waqasnaseem07
"Isn't it basic knowledge that everybody looks slightly worse than the worst picture you can find?"
no_user_ID_found
The Past
"'My ex used to do that too.'"
xxIvyOF
"Yep. I've definitely had two otherwise-decent-guy date-situations sour because the ex-comparisons just would not stop flowing. No woman wants to be seen as interchangeable—I'm not here to perfectly fill that ex-sized hole in your life. Focusing on the present moment and a future we could build together is a courtesy we need to grant each other in earliest dates of dating."
LarkScarlett
Powerless
"'I'm an alpha, you cant handle my top energy.'"
Midnightgay28
"I actually left a dude in the middle of dinner, in part, for saying this. I ordered an Uber under the table while pretending to listen to him. Went to the bathroom, and never came back. That was when I was young. Now I'd just say, 'How about we enjoy this meal in silence, before we head our separate ways.'"
UnicornMagicRainbow
Mommy...
"'Mother says I should be back by 9.'"
"Saying 'mother says' just feels weird."
bunnyrut
"That gives me Norman Bates vibes."
Werewolf_lover20
"'Mother says alligators are aggressive because they have an overabundance of teeth, but lack a toothbrush.'"
sodaextraiceplease
Obvs...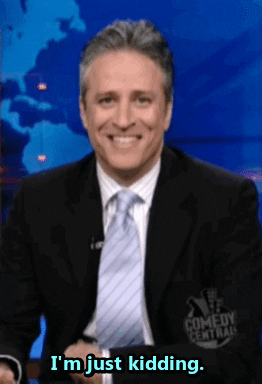 just kidding jk GIF
Giphy
"'If you were going to be murdered, what method would you prefer. Purely hypothetical. Obvs.'"
Specific_Tap7296
If it looks anything like a Dateline NBC episode... RUN!
Want to "know" more?
Sign up for the Knowable newsletter here.
Never miss another big, odd, funny or heartbreaking moment again.
Keep reading...
Show less
CW: Suicide
There is so much to learn in life.
And once you acquire certain things mentally, you regret it.
How much 411 have you come across over time that made you think... "How can I unlearn that?"
Yeah, not possible.
Knowledge is power and sometimes it's a nightmare.
Don't we have enough to keep us up at night?
Damn curiosity.
Well let's do some learning.
Redditor RedBoyFromNewy wanted to shed some light on creepy issues we need to be discussing. They asked:
"What's a disturbing fact that not a lot of people know of?"
So who is ready to spill, and where do you find the info?
From the Guts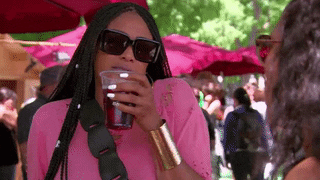 Basketball Wives Ugh GIF by VH1
Giphy
"Without mucus your stomach would digest itself."
Ddubsquizzee
"The reason you body produces more saliva before vomiting is your bodies way if protecting your mouth from the acidity of the vomit before you actually throw up."
-AntiVegan-
Death
"There are more suicides than homicides in the US every year."
tmsanch
"60% of all gun deaths in fact are suicides. It is estimated that someone offs themselves with a firearm every 20 minutes in the US. And 80% of them are males."
hymnsees
"And what's worse (knowing, as my family just went through this.)... 70% of suicides have no note. It's a common misconception that most people leave a note and it just isn't true. Mainly because a lot of people who write notes realize they don't want to go through with it. Those who are 'successful' just do it."
jdward01
After...
"You can give still 'birth' if you die while pregnant. The decomp process will force the baby out. It's rare but it does happen."
MelissaAthalie
"This is usually what ends up happening when a pregnant woman gets murdered. They usually find the fetus either completely separate (like in the Lacy and Connor Peterson case) or in the same location as the mother, but clearly birthed (like with the case with Shanann Watts). It's something I never knew happened until very recently and I think it's one of the most horrifying aspects of death."
rivlet
Disaster
"The deadliest ship disaster was the MV Wilhelm Gustloff, a ship built during the Nazi Regime. In January 1945, she was evacuating 10,000 German citizens ahead of the soviet Invasion when (albeit ironically) a Soviet Submarine spotted them, and fired three torpedoes. The ship was on the freezing cold Baltic Sea, and the davits (ropes) for the lifeboats had frozen over."
"Not only that, but the ship was only meant to carry 2,000 people normally. These two factors, coupled with the harsh angle the ship was sinking at, meant only half of the lifeboats could be deployed. 9,400 people drowned to death that night, and nobody knows about it."
TheNonbinaryWren
I See You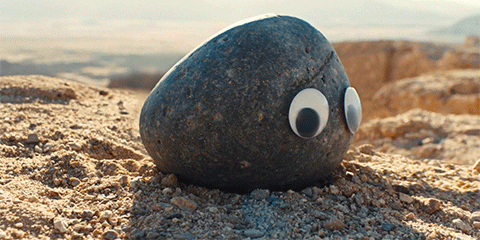 Kung Fu Wtf GIF by A24
Giphy
"Your eyes have a separate immune system than the rest of your body, and if your normal immune system ever learns about your eyes, it will target them and you'll go blind."
hiruko_uchiha
Oh my eye. How do we protect them? As if I don't have enough stress.
Launched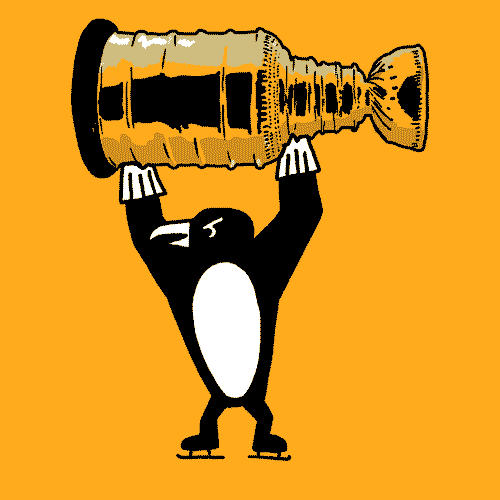 Stanley Cup Nhl GIF by GIPHY Studios Originals
Giphy
"Penguins can launch their poop out of their butts like 5-6m far."
Bela_hrn
Despair
"Cotard's delusion, also known as walking corpse syndrome, is a neuropsychiatric disorder in which the person is in eternal damnation. They literally believe they are dead or dying [or don't have organs], the amount of despair is unimaginable and simply can't be grasped by people not suffering from it."
SweetTimpaniofLogic
'hard problem'
"It may seem like we know a lot about the human brain, but our standard way of studying brain activity is an fMRI, where a single pixel contains over 3 million neurons. That is more than many vertebrate animals' entire brains. The truth is, we really have no idea how the brain gives rise to consciousness."
"Edit: Even if we somehow perfectly worked out all the neural correlates of consciousness so we could say a mental state happens if and only if some exact pattern of brain activity happens, we would still have the 'hard problem' of consciousness: Why do these physical processes give rise to raw subjective experience, rather than just happening 'in the dark?'"
zeugenie
2 Minutes...
"If your esophagus closes and you cannot swallow, you have about 2 minutes before saliva starts reaching your windpipe. It is not a long time, but it is long enough to panic..."
grat_is_not_nice
"I have Eosiniphillic Oesophagitis and have had food stuck in the oesophagus for up to 24 hours before. And it's horrible. You don't realise how much saliva you swallow, to be constantly choking and vomiting that back up isn't the best experience!"
AwayFollowing554
Get Lucky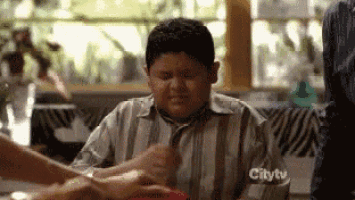 Prayer GIF
Giphy
"You've probably been closer to dying multiple times in your life then you even know. Just got lucky, or unlucky depending on who you are."
GingeBeardManBro
Well that's enough to disrupt sleep for life. Thanks y'all.
If you or someone you know is struggling, you can contact the National Suicide Prevention Lifeline at 1-800-273-TALK (8255).To find help outside the United States, the International Association for Suicide Prevention has resources available at https://www.iasp.info/resources/Crisis_Centres/
Want to "know" more?
Sign up for the Knowable newsletter here.
Never miss another big, odd, funny or heartbreaking moment again.
Keep reading...
Show less
There's something about the woods that creeps me out. Listen here, people: I'm a city guy. The idea of getting lost out there freaks me out. No thank you. I wasn't made for that. The rest of you who like to go camping and stuff? You do you. I'll stick with my running water.
But maybe I've seen too many horror movies. After all, if I saw some creepy stuff in the woods I'd definitely run in the other direction. And so would you, right? Right?
People shared their best stories with us after Redditor shantics asked the online community,
"What have you seen in the woods that you can't explain?"
"I stepped on what I thought was a small rock but it turned out to be weird and gelatinous. I've also seen tombstones in the woods."
his_eminence56
You just suprised it. Rocks are soft and squishy, they just tense up when you touch them! /s
"I was hiking through the remnants..."
"I was hiking through the remnants of a remote, long-abandoned town and the surrounding area. To get to as far into the woods as I was, you had to cross fallen trees over a creek three times. I had just crossed the third "bridge" and was about five miles in and something blue caught my eye just ahead of me."
"There was a man, in his sixties at least, wearing blue satin pajamas, sitting in a tree. The closer I got to him the louder he laughed; it wasn't a maniacal laugh, but it set off all the alarms in my head nevertheless. He also wasn't wearing any shoes and looked well-groomed/cleaned."
"I gave him a friendly nod as I passed and he just kept laughing. Then it stopped. I turned and he was gone. There was no branch cracking, plants rustling, nothing... He was just gone."
"Still rubs me the wrong way. The area I was in was a pretty rough hike, very secluded. Not very many people venture as deep as I was that day. No idea what was going on there."
mrwitch
"Over the Third Bridge" would be a great title for a spooky book or movie.
"Neat as a pin..."
"Fully decorated Xmas tree. Middle of summer. Neat as a pin it was, as if it had just been finished. Who ever did it came back at some point and cleaned it up, because it wasn't there next I did that trail a week or so later."
OldWomanintheWoods
This one's not that uncommon actually. Lots of folks will decorate a tree in remembrance of someone out in the woods. Sucks when they don't clean them up though.
"It's an interesting..."
"In Japan. A hotel was abandoned before it was ever finished being built. It only became a cement skeleton, about 5 stories high. It was left that way to eventually mold back into the forest around it."
It's an interesting small building to explore. There are halls that are unlevel to the point of hitting your head on the ceiling (think: Willy Wonka)."
"There are stairwells that lead to nothing and one that leads to an unintentional hole in a cement wall. And on the top floor (but "inside" - as in, under the "roof"), is an old car - all smashed up - with seemingly no reason or method to have been up there."
[deleted]
This reminds me of those old abandoned amusement parks that pretty much exist to destroy me mentally.
"I once walked..."
"I once walked through the undergrowth (i.e. off the trail) with my then-girlfriend when we came across this spot where a few empty plastic bags were lying on the ground (strange because the woods are otherwise super clean), a pair of gloves and, most confusingly, the official ID card (= passport) of a young woman."
Minister_of_Joy
I would freak out and call the cops. That sounds like a murder scene.
"Many plastic bags..."
"Many plastic bags with nothing really in them but random odd things tied to trees. Sure, it could have been a homeless person but us kids att (like 12+) of us lived in those small woods behind the church every single day. We never saw anyone like that, ever. Passing through I guess, but why so many bags...still wonder."
WiseOwlBear
Do we want to know what was in them? Probably not.
"When I was a teenager..."
"When I was a teenager, I worked at a fireworks stand that was run by my friend's family. It was in a rural area: they owned a few acres of land, had the fireworks tent at the front of the property and the house towards the back, but no lights in between. My friend's mother would prepare dinner for all the workers and we'd take turns going back to the house for dinner."
"One night, I was going to the house for dinner by myself. I felt something on my arm. I thought a bug might have landed on me, but it was really dark so I couldn't see anything. I stopped walking for a second. Then I started hearing this low, raspy breathing right next to me."
"There weren't any people around me and it didn't sound anything like a bug. It was like a slow, asthmatic wheeze."
"I started getting really freaked out. I reached my hand down to my arm and felt... something larger than I expected. I furiously rubbed my hands all across my body to try and dislodge whatever this thing was, then ran as fast as I could to the house. When I finally got to the safety of the house, I could see a small red mark on my arm, but that was it."
"To this day, it's probably the most freaked out I've ever been."
[deleted]
Chills reading this! Nooo thank you!
"Several very large holes..."
"Really big holes. Several very large holes, fairly close to each other, that seem to serve no purpose. Ten feet wide, deep enough that if you jumped in you'd have to have help getting out. Was someone preparing to bury a bunch of people? Was someone punishing their kid by making them dig holes? Did they hear there was buried treasure out there?"
"We've never figured it out."
theyarnilama
How far apart? How neat were the holes? In a plantation or natural wood? Accessible by a small excavator?
"I once saw a huge pile of cat and dog skulls and bones about 100m from my cabin so we sold the cabin as soon as we could. It was creepy."
[deleted]
This definitely sounds like the beginning of a horror film. Did the ghosts follow you? Please report back.
"There's a small patch..."
"There's a small patch of woods where I live. You could walk across it in less than an hour. It's entirely safe and has marked trails. People somehow manage to get lost in there and I can't explain that."
ThadisJones
Did they stumble across the bounds of time and space? That might explain it. But you might be underestimating how many people lack a sense of direction.
None of this makes you want to go out into the woods, huh? Yeah, we thought so. We'll pass the next time we get an offer to go camping somewhere.
Have some stories of your own? Feel free to tell us more in the comments below!
Want to "know" more?
Sign up for the Knowable newsletter here.
Never miss another big, odd, funny, or heartbreaking moment again.
Keep reading...
Show less