At some point in our innocent lives, we've had wild imaginations in which we've conjured up companions to play with.

And them we devloped something called cynicism as we got older and forgot about these imaginary friends.

But the following parents haven't forgotten about these so-called playmates for their children.

Curious to hear anecdotes from strangers online, Redditor TheCatAteMyGymsuit asked:

"Parents, what weird or creepy stories do you have about your child's imaginary friend?"
Do You Hear What They Hear?
Some people talk about hearing voices in their head. And some would rather not go down that dark memory lane.

The Secret Mum
"A few years ago, my niece kept telling her Mom about her 'Secret Mommy' who lives in the corner of her bedroom, only comes out at night when no one but her is up, and talks to her. The whole family was terrified until they figured out it was actually an old alarm clock in the room set to a talk radio station that went off at 3 am every night. 😅"
Inner Voices
"I asked my parents and apparently I was in therapy for a handful of weeks because I was 'hearing voices.'"
"Around 5 or 6, kids start to develop their internal monologue."
"It was me, I was hearing my own thoughts..."
"Terrifying."
– ichigoli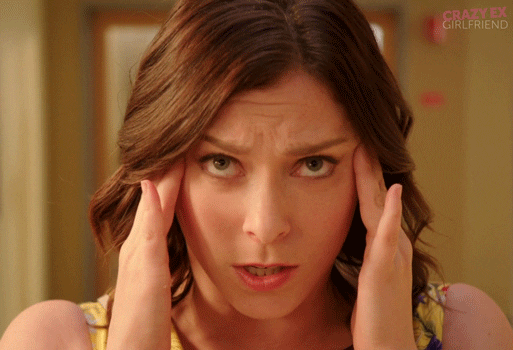 Confused Crazy Ex Girlfriend GIF
Giphy
Visions
You wouldn't want to see what these kids saw.

Being Watched
"Not really an imaginary friend but something still creepy. I don't know if it counts but I want to share. We briefly rented a townhouse while waiting to purchase a house. While living in this townhouse, I had always felt creeped out by my bedroom. It had a wall of windows on one side. Even as a grown woman, I felt uncomfortable being in the room after dark and felt like I was being watched by something in the room. I never mentioned it to my daughter."
"Fast forward to us living in our own house that we bought. My daughter starts having nightmares and is scared to be in her room. One night I asked her about the nightmares. She said it was of a ghost that said that he followed us from the room with all the windows."
What The Daughter Sees
"In the past I have seen things out of the corner of my eye and glance to see nothing there... of course that's just my eyes being weird and I stopped paying attention to those things. Well, my daughter is just a toddler and I had her sitting in my lap reading a book. I see something in the corner of my eye as usual and my daughter quick looks over there. She then stares wide-eyed at nothing and watches it cross through the room. This has happened THREE TIMES. She's not at the point to where she can communicate what she is looking at but we are pretty close. If it happens again I'll ask her what she sees."
– TheW83

Ghost Dog
"Not an imaginary friend but still creepy."
"My older sister had a German Shepherd that had passed away named Harley."
"My daughter was about 2.5 years old at the time and is in bed with my sister watching TV. She points to the end of the bed and says 'that Harley?'. My daughter did not know about the dog and certainly didn't know the name Harley."
– urbjam

They Have Names
Just because they can be identified by name does not always make them less creepy.
Meet Bob
"My daughter started saying 'Bob' before she learned how to say 'mama' or 'dada.' She would say it all the time at random times. One time I was in the nursery rocking her to sleep when she said it and so I asked, 'Who's Bob?' She pointed up at the corner of the ceiling behind me."
"Mr. Sohail"
"This isnt creepy just odd! My 4 year old sons current imaginary friend is Haris Sohail,a Pakistani Cricketer who plays in the national league in Pakistan. He apparantly has the same teddies as my son, cycles alongside him and went on a camping holiday with us last Summer. We are Irish living in Ireland, my husband plays cricket a little during Summer but he cannot for the life of him understand where my son learned about Mr Sohail!"
– Vixen35

Not Just Anybody
"Mr. Nobody."
"He started as the person the kids would blame if one of them forgot to flush the toilet. And then his mythology evolved. For the record, all of this was concieved by 3 of my kids who at the time were 6 5, and 3:"
"Mr Nobody has no eyes, no teeth, no tongue and no nose. He doesn't wear pants and leaves the used toilet paper between his butt cheeks so you can tell where he is by his smell. He doesn't wear a shirt, but has a pocket cut into his skin where he keeps the key to our house. He can be invisible. He had a beard since he was a baby. He bites off his fingernails and then drips blood where he walks."
"A friend of mine drew him at the time: https://imgur.com/D0KX2xp.jpg"
"Thankfully, been a few years since Mr Nobody has been in our house now."
A Concerning Situation
"Out of my four kids, only my eldest son (now 20 years old) had an imaginary friend. It's name was Barsie and it was a giant wolf, but could transform into a boy. Anyway, my wife and I didn't think much about Barsie until we noticed that my son had broken a plastic butter knife and stabbed quite a few of his stuffed animals. He told us that Barsie had told him to do and had even helped. That was when we really got concerned."
"My son had anger issues as a child and the reason for that is that, while I call him my son, he is my step son. His biological father lost custody because of drug related crimes and just abandoned him. My son has always thought of me as his dad, but was still extremely angry about the situation with his biological. Anyway, we took him in to get some counseling after an incident involving a lighter that he found on the ground outside our apartment. He had tried to burn his baby brother's favorite toy."
"While in counseling it came to light that Barsie was planning to eat our family and to pee our blood all over the apartment. This was the beginning of my son's counseling and mild medications. Barsie disappeared over a few months and we were able to take my son off the medication the following year. He remained in counseling for quite a few years, but Barsie was never mentioned again."
Under The Bed
Things that go bump in the night take refuge under your cozy bed. Wanna look?
Nice Monster
"My wife and I were sitting for our nephew. He kept coming downstairs because there was a monster under his bed. So I marched upstairs grabbed the monster from under the bed, dragged it downstairs, opened the door and threw it out into the night."
"Nephew burst into tears and was inconsolable because that was the nice monster and not the nasty monster."
"So 11pm on a dark Saturday night and I am crawling around a damn wet garden looking for an imaginary monster and trying to apologise so my nephew could go to sleep!"
A Bunch Of Croc
"Not really an imaginary friend but I had an imaginary family of alligators that lived under my bed when I was a kid. Often times I'd get so scared I'd sleep in my brothers room bc the Daddy alligator wouldn't come out to scare me if I was with my brother."
I didn't have imaginary friends, but I pretended I was friends was someone I really wanted to be friends with. Does that count?
Probably not.
But I'll leave you with this. My invisible "friends" were more of a sinister type. They wore leather jackets and hats and Ray Bans. They often visited me in my dreams and chased me on their motorbikes.
I think it was from watching an episode of the Twilight Zone that featured a biker gang.
Jealous?

Keep reading...
Show less
What are people thinking sometimes? Or are they even thinking at all? Everyone should really be required to use their "inside voice" as if they're in a library until vocals have been cleared by society. Or there should be punishment for people who speak out of turn. Too many people have utter things so deviant, Hannibal Lecter would be like... "Girl! You crazy! Just hush up!"
Redditor
u/InbredPutin
wanted everyone to discuss the times they've been left speechless by someone who should've been speechless themselves by asking...
Whats the creepiest thing someone has ever told you?
I've been left gobsmacked by so many people and what they believe is appropriate conversation or commentary; people that were strangers and acquaintances. Like, it's never ok to comment sexually in an aggressive matter. Flirting is one thing. Flirting is fun. But really think hard about the line between a compliment and a crime.
Weeping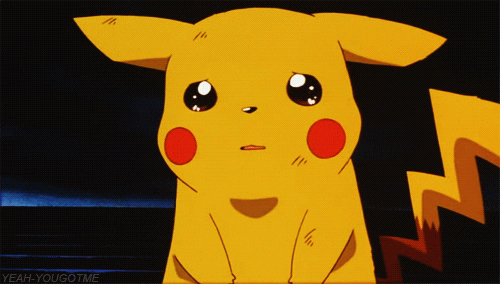 Sad Cry GIF
Giphy
When I was a child, an adult male family member told me he would get "perverse pleasure" in making me cry.
In my 30s now, and if I have to cry I still make every effort to do it in private.
How Much?
When I was at University, during the summer I go back home and work on farms, mostly picking up hay. Every year there'd be different workers. Some good, some bad. Some - well, one ‐ downright scary.
This one bloke had been in the Mongrel Mob - a gang in New Zealand. He, though, wasn't too bad a chap. Quite funny and hard-working. Just what you want on your team when you're spending 10 hours a day picking up hay bales.
One day, I was driving the truck to another farm with him riding shotgun. We started talking about one of the other workers. I knew him from Uni and he had come up for the work on my suggestion. At uni he seemed a decent sort. But he soon showed his true colours of being a racist pos.
I was complaining about the him, apologising for being responsible for him being there. I jokingly suggested maybe we could arrange a "farm accident". Tractor back over him, a stack of hay bales collapse on him. That sort of thing.
At this point the mongrel mobster casually mentioned he knew people who, for just $5000, would kill and dispose of anyone. Said they had a set-up out in the bush (NZ speak for middle of nowhere) where they'd feed the body to pigs then dispose of any remains (teeth, bones) in an acid bath.
The completely casual way he spoke of this was really unsettling.
The Ex
Towards the end of our marriage, my ex husband got really angry with me one day and began to explain in detail how he could murder me and get away with it. He laid out every detail and gave rationales behind each one to prove why his method would be fool proof and result in him never getting caught.
It really made me open my eyes to his abuse and fear for my life knowing he had been meticulously planning this out in his head. It made it worse that he had gotten to the point that he was comfortable sharing this with me, as if I wouldn't be around long enough to do anything about it.
"do you want to see it?" 
I went to middle school in a not so good neighborhood so lots of kids were involved in gang activity. this one kid had some anger issues but honestly wasn't a bad person and we got along well. one day in class he leans over and asks "do you want to see it?" and before i could reply he flashes a gun from his bag. immediately my face fell and he follows it up with "don't worry, you're good."
This could have VERY EASILY been a much worse situation. middle school me wasn't smart enough to tell anyone, but i told him to leave it home since the staff could check our lockers and bags. i wasn't worried about him using it in school, but i should have been. thank goodness nothing ever happened.
Hello Dateline NBC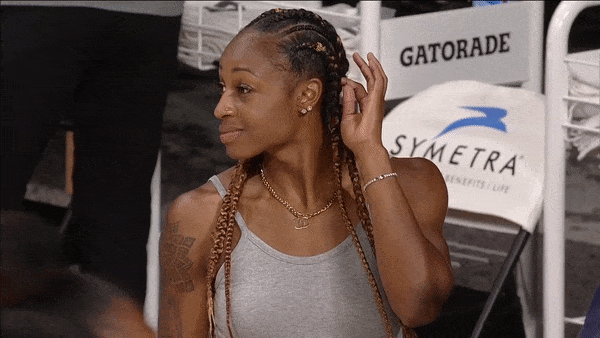 Tiffany Mitchell Idk GIF by Indiana Fever
Giphy
I had a co worker tell me "I Could probably just kill someone and not feel anything about it. Especially if they had it coming" mind you, this was after we got done chatting about his mutually toxic relationship...
Hi
Not told me but showed me. When I was in middle school this girl sat by me at the lunch table and showed me that she carved my name into her arm and then went on to tell me she loved me. I had never said anything more than hi while walking by her before that.
Foreshadowing?
In high school a girl a year older than me wrote "death waits for no one" in my year book. She passed away a few years later and I still think about what she wrote...
Edit: some of you have asked, she passed away in a car accident.
From Beneath...
I was staying with my friend, who has a 4 year old son. She informed me as we were going to bed that sometimes her son sneaks in her room at like 4 am, sits under the bed, and whispers to himself... I slept well that night hahaha.
For some reason this reminds me of an old dog I used to watch.
He looked like a gargoyle and smelled really bad. In the middle of the night he would walk over to my bed with his long nails tapping on the wood floor. He would just stand next to my face staring at me and smelling bad. He also has bulging white cataracts that would glow in the moonlight.
In the Back...
We were both high at a cabin in the backwoods somewhere, and my friend turned to me fully serious and said "I see people who aren't there. Even when I'm sober."
"Do you see them now?"
"No, but there were others with us in the hot tub earlier."
That messed me up for the rest of the weekend.
Cut to the exit...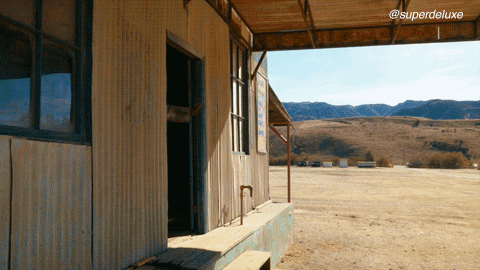 joanne the scammer running GIF by Super Deluxe
Giphy
This was stupid on my part.
Met up with a guy I knew from a video game, he gets in my car and the first thing he does is whip out a knife and tell me he likes knives. Knew I would never do that crap again after that.
This is why retail shopping is done. At least when we order at Amazon we don't have to worry about having to fend off freaks. Well... unless he's the UPS guy or girl. Being amongst the general public is just too much sometimes.
Want to "know" more? Never miss another big, odd, funny, or heartbreaking moment again. Sign up for the Knowable newsletter here.
Keep reading...
Show less
Local urban legends stem from a variety of sources.
Many are tales devised by parents to prevent children from going out at night, doing bothersome things, or engaging in risky behaviors.
Some are the product of too many conversations, for too long, surrounding the death of a local figure. And others come from very ancient rituals and traditions that have guided people in that area for generations.
But although the causes may be different, the outcome is the same: a horrifying promise that most don't want to believe, but aren't very interested in exploring far enough to find out for sure.
Lucky for us, some Redditors gathered to share the horrifying stories from their own towns. And we get to enjoy them from the safety of our own computer.
ChrissiTea asked, "What are the creepiest urban legends from your area?"
Of course, creepy kids came up quite a lot. The death of such a young person with so much potential causes people to believe that they still have more to do--even if it is from outside of the flesh.
A Janitorial Secret 
"We have a chair that's been untouched since the 1960s in our schools boiler room. The janitor swears that a boy got locked down there by these other kids the day before summer break and died from the heat."
"He claims that the chair moves and that the door handle moves like he's still there trying to get out."
How the Legends Form 
"There's one that I'm actually connected to."
"There was this friend I had in third grade, he was cool and we had a lot of the same interests, he always sat with me at lunch and played with me during recess."
"One day he was acting weird, he said that there were 'Bugs in his brain' I asked him if he was okay but he never responded; I didn't see him at lunch or recess either. He didn't come to school for 3 days, so I asked the teacher what happened to him, and she just said 'It's not your business.'"

"I never saw him again."
"Afterwards, other kids in my class started making up bullsh** stories about how he ran into the woods and drowned in the lake, or got kidnapped by an escaped convict, and as his friend I was obviously very offended by these kids making horror stories out of this guy I really cared about."
"Now 10 years later, the kids in my town are still perpetuating these myths, I just think it's crazy that this generation of kids who were literally infants when this happened are still talking about it like it's an urban myth, none of them know the true story, and neither do I, but they sure as hell don't know that I knew this kid who they believe these legends about."
Proof, or Coincidence?
"There's an enormous wooden railroad trestle not too far from me (tracks are still in use) and the legend goes that one day in the 1940s when the area was super rural, a teenage boy decided to kill himself."
"As the road passing under the trestle was the only way to access the houses beyond it at that time, he elected to hang himself from the beam directly above the road so his parents would be forced to see him when they returned home."
"I normally don't believe in this sort of thing, but if you look closely you can still see marks in the timber above the road that looks suspicious like a rope rubbed against it."
"Draw your own conclusions...."
-- 97PG8NS
Other legends seemed to involve the road. And it's not a huge surprise.
With so many chaotic, tragic events occurring behind the wheel, there's no shortage of ghost stories kicking around out there too.
Good Ghosts
"We have 3 mysterious men in a car called The Gaurdians (yes that's what we call them) along Montana highway 464."
"People have told experiences where they have car trouble and three men in a car drive up and help them out. Other people talk about headlights that disappear in places where they shouldn't disappear."
"We also have a Native American in a jean jacket and jeans who materializes in front of cars before they can swerve out of the way. When the driver checks for a victim, no body is found."
-- ninjasoul534
The Opposite of an Ambulance 
"I live in Romania and as a kid the most common legend was the 'black ambulance' that would steal kids and harvest their organs and that kids' bodies were to be found a few days later abandoned on a field with some money for the funeral."
"Also, in my town, our parents would never let us go to the cinema because there was this legend about a man who wound put AIDS-infected needles on the seats."
-- mikeynbn
Road Bear Dogs 
"Black Shucks; big, black, ghostly/demonic dogs with glowing red eyes that are supposed to be omens of death. They generally appear on roads at night. There's apparently a few around town and some drag chains too."
"Also one is actually a bear, but I have no idea why we have a ghostly demonic bear because we don't even have normal bears in this country."
Finally, there are other legends that involve the bizarre behaviors of creatures, real and imagined.
Even a 25-foot Sturgeon is Scary 
"Flathead Lake Monster"
"The Flathead Lake in western Montana is the largest body of fresh water this side of the Great Lakes. 18 miles wide, 26 miles long, 400+ feet deep. People have seen the FLM breach the surface looking like the back of a serpent type creature. My theory is there are some monstrous 25 foot long sturgeons hiding out down there, but who knows......"
Looming Chants  
"The Huaka'ipo, also known as the Night Marchers, are the spirits of ancient Hawaiian warriors who have been cursed to march the islands for eternity. The night marchers are said to march in a single line, often carrying torches and weapons while chanting and playing drums."
"To protect yourself, you must lie on the ground face down in respect. Otherwise, the Night Marchers will kill you. Or so they say..."
-- lixtrado
Porous Humans 
"I'll have to roughly translate it from Arabic so bear with me."
"We call it 'the caller.' It is told that in the middle of the night it calls your name and forces you to follow its voice, until you reach a body of water, it then pulls you under forcing water into every single hole in your body no matter how small and of course then drowning you."
"I think this was made up so kids do go on a swim at night."
"( If anyone is interested its originally an Egyptian urban legend. Here's the Arabic name 'النداهه')"
Haunted Horses 
"Not my current area, but one of the primary schools I went to had a few trees in the back corner of the field with a mountain of dirt. There were rumours that it was haunted with horses (of all things lol) there was one black horse that was evil. And if you sat under the trees and closed your eyes, you could hear the horses."
"It wasn't until I was older that I found out the school was built on an old racing ground and it closed down after one of the jockeys poisoned a competitors black horse."
The scary thing about it all? There are countless more stories just like these, hailing from countless towns across the world.
Want to "know" more? Never miss another big, odd, funny, or heartbreaking moment again. Sign up for the Knowable newsletter here.
Keep reading...
Show less
The world is a messed up place, fam. A lot of the stuff that we don't even realize is messed up is actually ridiculously sadistic. The horrors are everywhere, and they're inescapable.
So now that I've gotten you feeling depressed AF, here are some sad and sometimes gruesome examples of sadistic things we encounter every day. Thanks, Reddit. Thanks a lot.
AParable asked: What's way more sadistic than it seems?

Perhaps the most sadistic things are actually the ones that are well-intended.
Letting them go peacefully is better.
Making your 90 year old grandma/grandpa with end stage dementia a full code. CPR and defibrillation are violent and painful. We will break their ribs while doing CPR. Possibly all of them. It's just plain cruel. As a nurse it is the worst part of my job. Not the dying, not the blood, not the poop, it's the keeping someone alive by force.
I understand losing a loved one is painful and horrible, I've been there. But trust me, the kindest thing you could do for them is to let them die peacefully.
And the fact that you're literally just delaying the inevitable for probably a fairly short time. It's just selfish.
THIS.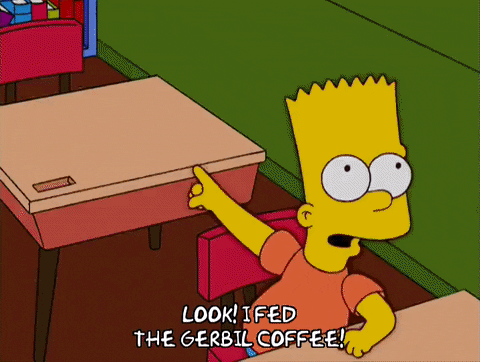 bart simpson pet GIF
Giphy
Class pets, especially rodents. They're almost never given appropriate care, they're put in unsuitable cages (think of all the class hamsters that get stuck and die in those colorful plastic tunnels), and they rarely live anything resembling their full lifespan.
If class pets are meant to teach kids about responsibility, teach them the proper requirements instead of subjecting the poor animals to awful conditions and the stress of little kids trying to grab and pet them.
Can confirm.
Expecting a smart child to continue that level of excellence, and essentially benchmarking their academic life based on them being above average during their formative years.
Kids are sponges, if something interests them, they will pick it up quickly, it doesn't remain that way for every single kid, one day they might like books, the next they like dinosaur toys, if you keep picking the dino toy out their hands, and shove a book in them, they won't like books anymore.
​On that note, stop scarring children. That's it, that's my comment. Stop.
These are creepy af.
Family YouTube channels.
I don't think there is ever a healthy way to profit off your kids like that.
So there's a tiktok account of a person who was the child of a "mummy blog" I think they are in their early 20s now and they don't say who their mum is but apparently it was one of the first big ones. Anyway they does a lot of videos about how it affected them and how much they hated it.
There was one really sad video where they said when there mum would write about them being naughty they wasn't just being scolded by their mum but thousands of internet strangers as well. So sad.
Consent is always important, in every situation.
Polar Bear Tickle GIF
Giphy
Tickling. Especially when you tell them to stop and they don't.
Tickling kids is a great way to teach them a lesson in consent. When they tell you to stop you stop, and tell them that you stopped because you respect them and their right to make decisions about their own body. With enough reinforcement, you'll raise a kid who values consent and respects other people
Just let them pee.
Not letting kids leave class when they need the bathroom.
My parents told me when I was a kid that if I had to go to the bathroom and a teacher wouldn't let me, to just ignore them and go.

Only did it a couple times and nothing bad happened.
This is child abuse.
Scary or humiliating pranks, or public shaming for punishment, of young children.
I don't think actual pranks even exist anymore. Nowadays, people just film themselves doing horrible things to others, and then saying "chill bro, it's just a prank!". The pranking trend with social media really ruined it.
​And of course, pets. Poor animals get some of the worst "well-intentioned" treatment out there.
Let the mice live.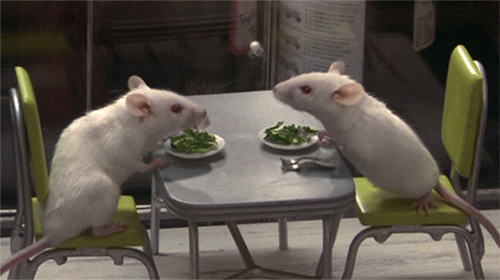 michel gondry lunch GIF
Giphy
Glue traps for mice.
I used to share space for my business with a guy who used those traps. I would come in in the morning and there would be a high pitched screaming that would go on for hours.
When I realized what it was...
So messed up.
Goldfish bowls
Your 1 year old stunted little goldfish didn't "live a long time," Felicia.
Can't remember where I read it, but supposedly the whole goldfish-in-a-little-round-bowl thing came from Westerners seeing Asian fish on display in bowls. They didn't know that the fish actually lived in a pond and were just on display for the evening.

Seriously needs to stop.
Breeding brachycephalic dogs. Pugs, English bulldogs, frenchies etc. It's a literal deformity that causes respiratory issues. Owners think it's "cute".
I think it's time the entire world had an overhaul. Maybe the end of times will be a good thing, considering all of the BS human beings put each other and other creatures through.
Be good to each other, y'all. And use your brains
Keep reading...
Show less
Our universe is filled with infinite amount of unexplained mysteries yet to be explored.
And yet, the limited number of substantive facts we are cognizant of still continue to baffle us.

For instance, did you know the Eiffel Tower can be 15 cm taller in the summer because of thermal expansion? Or that polar bears are nearly undetectable by infrared cameras due to the thickness of their coat and skin?
But along with those rather "cool" facts, there are just as many that are truly unsettling.

Curious to find out what facts can give you the heebie-jeebies, Redditor aelmnnor asked:

"What's a scientific fact that creeps you out?"
Keep reading...
Show less