Boys just want to have fun too! We like compliments as well. We're just too bashful to admit it. Well... I'm not. Tell me I'm pretty. Tell me I'm fun. Tell me how much my presence strengthens your world. Ok, maybe it's been too long since I've heard a compliment that I'm going overboard. But, we like to hear something nice once in awhile. Just FYI...
Redditor u/Voltaire1778 wanted all the boys out there to speak up and speak out about the times that made y'all a little bashful by asking... Men of Reddit when was the last time you received a compliment?
"Adele"
My favorite compliments come from complete strangers. I love it when someone just feels compelled to tell me something they like about me in passing. Once, on a train, this woman was exiting and as the doors were beginning to close, she turned back and she yelled... "You in the Adele shirt. I'll never forget your eyes!" The doors closed, she blew me a kiss. And then... farewell. It made me happy. Gentleman... feel like sharing?
Every 20...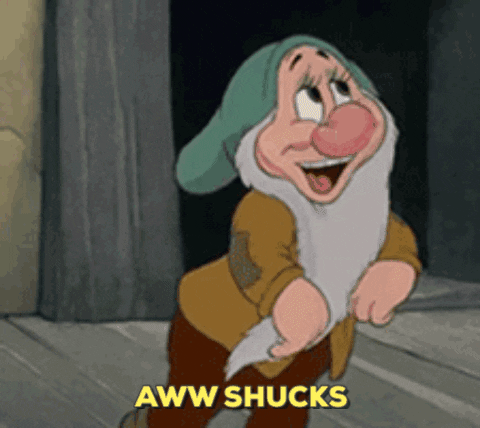 bashful snow white and the seven dwarves GIF
Giphy
About a year ago when I met a now-friend, when she said I was cute. Before that... about 20 years nothing.
Eat Up...
Last night. Made some Barbacoa Tacos and rice. Pretty tasty, she said. Let's have this again..
Barbacoa is the best taco meat ever.
Edit: IMO Tried lingua and the rest. Definitely good, but the barb is boss for me!
backing in...
Actually a few days ago. Didn't have anything to do with being a man, but...
I am a volunteer first responder...we are a specialty that doesn't get used a ton. Anyway, we were out on a call and had returned to base. I was backing the vehicle back in the garage.
The way the vehicles are situated, getting in and out of the garage isn't easy. Anyway, I line up, get my spotter out there and proceed to whip the vehicle back into its spot perfectly on the first try.
Was told that was the best backing in they had ever seen.
Always...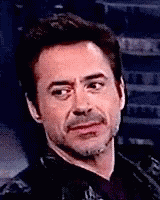 sexy robert downey jr GIF
Giphy
My wife does all the time. Outside of her I got a compliment from a coworker 2 years ago on my haircut.
15 years ago. Those from mom don't count. Also those from daughter like "you're the best daddy in the world."
Mannn... if I had a daughter and she tells me I'm the best dad in the world... I would never need any other compliment... ever.
"Words"
Awww... those are nice things to hear. You never know how a quick set of kind words can brighten one's day. Just don't say it in a creepy way. Let's hear some more...
2008...
The year was 2008. A girl I was interested in at a party pointed at me and said "I want to dance with him!" We dated for awhile, but like most relationships it eventually ended.
All relationships end eventually, and the Earth will be consumed by the Sun. I am eating Christmas Pudding and custard right now. Enjoy life. You must have had a compliment since 2078.
Both of You?
Sitting at the bar last week having a beer. 2 women next to me told me I was hot, my face must've been a little awkward looking because they apologized a little while later for offending me. I had to explain that men don't get compliments and I just didn't know how to react.
Hot Plates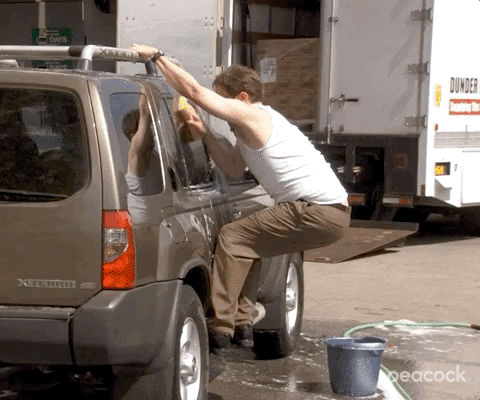 Season 4 Flirting GIF by The Office
Giphy
This weekend, a lady pulled up next to me at a red light and said she loved my custom license plate. It was a nice moment in an otherwise sh*tty day.
Keep Running
I was jogging through a neighborhood around Thanksgiving. And a middle aged man was taking out the trash and he said "nice pace." I literally and figuratively been running on that ever since. I try to pass along that energy when I have the chance.
So Hot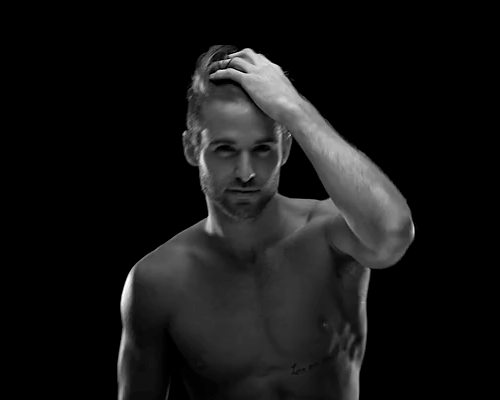 sexy man GIF
Giphy
This morning. I came into work an hour early and one of the women said she wishes she could look at me for an extra hour everyday 🤷♂️.
Call Me By My Name
Don't know. But the closest I got was a month ago i was sat with my housemates and we didn't have enough chairs cause one was broken. I walk away to the toilet and I over hear the dude who had to stand go "ooh cha-i- oh... Damn. "My name" is like the only dude I won't steal a chair off" I dunno. It's silly but it really made me feel good.
" ;) "
Take notes ladies and gents. That's how you let people know they left an impression. And yes gents, we can compliment one another. In fact I think it's imperative that we do so more often. If you see me, say something. ;).
Want to "know" more? Never miss another big, odd, funny, or heartbreaking moment again. Sign up for the Knowable newsletter here.

Keep reading...
Show less
The internet, as dark is it often becomes, can be a wonderful place to retrieve information.
The anonymity allows people to ask questions they might not ask in real life, and that same anonymity also allows others to give honest answers when they might not have.
Take, for example, the physical differences separating the male and female sexes.
Sure, everyone knows the general distinctions. But when it comes to the nitty gritty details, the subtle nuances of living day to day in a certain body, there's a lot to learn.
Recently, a Reddit thread offered the opportunity for women to ask and men to share about the common "guy problems" that women might not fully understand.
Spoiler alert: most of the content revolved around erections.
MysticPato asked, "Women of Reddit, what are some men's problems that you really can't understand?"
Want to "know" more? Never miss another big, odd, funny, or heartbreaking moment again. Sign up for the Knowable newsletter here.
Keep reading...
Show less
Step this way to hear rants about pockets, bare midriffs, and gigantic flowing powdery wigs.
The student of history views the past through all kinds of lenses that layer atop one another.
There are the events, of course. We study the wars, coronations, and frequent redrawing of boundary lines over the course of time. These comprise the staccato heart beats the drive the core of global happenings.
And then there is the ideological layer: which political movements gained traction, how religions picked up speed and exerted influence, the role that scientific advancements played in the dynamics of human civilization.
Those are the key layers, but certainly not the only ones. What about, for example, fashion trends as they developed throughout history? Perhaps the development of recreational tastes demands some examination. And how about mundane household products?
After all, these smaller dynamics are top of mind most often in our daily, contemporary lives. It follows that mundanity drove people's experience of life way back when as well.
One recent Reddit post came at the mundane corner of history in a creative way.
NativeBarbarian30 asked, "What's something that was designed for the use of one sex but is now predominantly used by the other?"

Want to "know" more? Never miss another big, odd, funny, or heartbreaking moment again. Sign up for the Knowable newsletter here.
Keep reading...
Show less
Toxic masculinity is justifiably villainized. It is so often the cause of physical abuse against women, problematic behavior in the workplace, powerful men refusing to listen, and a general culture of patriarchal aggression.

Less commonly discussed--but also extremely troublesome--is the way that toxic masculinity actually victimizes the men who perpetrate it.
Too many men do not feel they can safely discuss their internal feelings without losing power, standing, or reputation.
A recent Reddit post aimed to change that in its own small way. Men, empowered by the mask of internet anonymity, were asked to share their biggest difficulties.
BenTennyson2101 asked, "Men of reddit, who are unable to share their emotions with anyone, what would you like to share?"
If you or someone you know is struggling, you can contact the National Suicide Prevention Lifeline at 1-800-273-TALK (8255).To find help outside the United States, the International Association for Suicide Prevention has resources available at https://www.iasp.info/resources/Crisis_Centres/

Keep reading...
Show less
Men. Just be men. And by that I mean, just be a good human. You really have nothing to prove against a facade that has been constructed to define what a man should be. You don't have to... and should not just beat people up. The definition of manhood does not lie in physical strength. That is a myth. And men... don't harm yourself to prove a myth. This is a topic that needs dissertations and long provoked conversations. Let us begin.....
Redditor
u/CarsonFijal
wanted to reach out to all the boys out there and discuss some behavior that needs to be discussed.... time to get a few things clear.... they asked....
What is the dumbest thing you've ever seen a man do to "prove" their "manhood"?
Want to "know" more? Never miss another big, odd, funny, or heartbreaking moment again. Sign up for the Knowable newsletter here.

Keep reading...
Show less