Humans rarely agree on anything anymore.
So it's refreshing when an agreement is reached among peers.
Even if it's usually about simple or dumb stuff.
Redditor Bertarioni85 wanted all the gents to sit and discuss some of their universal agreements.
"What is something that all men could agree on?"
Perfect
"The Nod."
LongrodV0NhugenD0NG
"The nod really is great and so versatile. It's like a 'What's up man... everything cool' Ya me too. 'Wulp see ya later.' Just perfect."
Jibber_Fight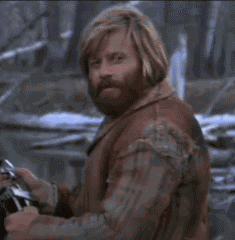 Robert Redford Nod GIF
Giphy
Make Room
"If there can be an empty urinal between us, make it so."
hesawavemasterrr
"There are men out there that break this rule! I was the only one, and at the far right end of a row of 4 or 5 urinals. Man walks in and pulls up right beside me, unzips, and let's her flow, all while audibly exhaling in relief.
roofiethedog
When you gotta go!
"That we are happy we get the short bathroom line."
mr-random-ny
To add to this, I still marvel in amazement and am grateful when I walk into a bathroom at a stadium or sporting event and it's just an endless column of empty urinals. Then you see the ladies bathroom line wrapping around two different corners. There's so much room for activities in the men's bathroom."
MustWarn0thers
Never Forget
"Lady Professor in college (2008) said I'd make an incredible husband to my wife someday. Girl at the drive thru line said I had a cool car in September of 2015. Lady gas station attendant complimented my outfit that day and said I had a good vibe (2018). Cashier said I was handsome while ringing me up a couple weeks ago. Point is we never forget when we get complimented out of the blue."
rapalosaur
Power
"Click the tongs a couple times to make sure they work first."
anonymous5534
"Makes me feel like a crab… a very powerful crab."
DEcrypt1SouL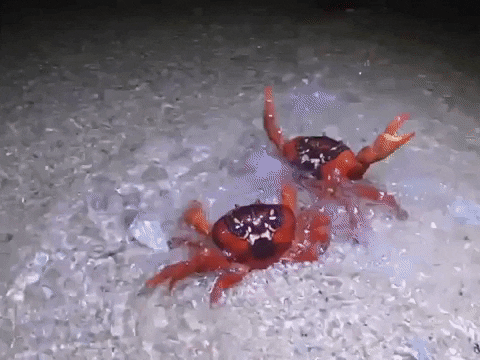 Happy We Did It GIF by Storyful
Giphy
Wow. Guys are so easy. Like super easy...
Twice
"Whenever we pick up a drill we have to do the bzzt... bzzt twice. No more, no less."
Pixelthomas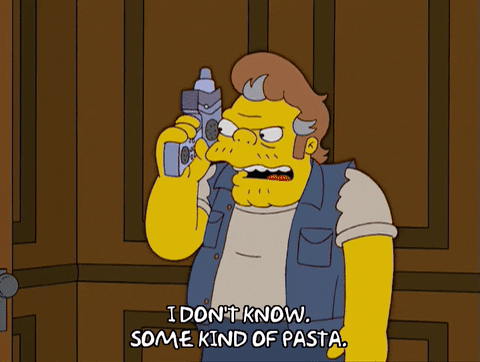 talking episode 15 GIF
Giphy
Sticks and Stones
"I picked it up because it's like, a really good stick."
Itchy_Clutch
"I wonder if that's instinctive. I've read before that human anatomy is almost perfectly engineered for throwing and thrusting spears. Maybe men have evolved to be able to identify really good sticks and even now we're drawn to them as a vestigial trait because instead of relying on claws or teeth, our ancestors needed good spears."
JoeWinchester99
On the X
"Put two men on the phone, and we'll be done talking in two minutes. Put two men on Xbox live, and oh is it 2:00am? I should probably go to bed… after this game."
Manowaffle
"This is so true. A few weeks back a good friend called me at 10 at night because he's been having a tough time with fighting depression and all that. I talked to him for a minute or two on the phone, cheered him up a bit and offered to keep the chat going on xbox live. Turned into an hour and half of a good time talking and playing COD."
BosephusPrime
Gotta have it.
"It's better to have and not need than to need and not have."
Regular-Bat-4449
"It's so bloody annoying not having the right tool for the job when you need it. I so long for the day when I will have a fully equipped garage with every tool I would ever need, to fix everything that needs fixing."
Neednowater
"My sister's car has cutlery, both steel and disposable. Have sewing kit, a flask, a bento box, and a complete stationery set. But, they don't even have a freaking umbrella and jumper in the car. Like, wtf. And mind you, we live in a tropical country where you should always assume every day is a rainy day."
azen96
Nothing!
"Sometimes... I really am thinking about nothing. Literally... Flatline, nobody home, crickets in the field."
concequence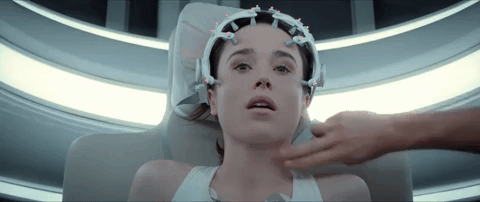 Ellen Page Sony GIF by Flatliners
Giphy
Ah men. What a quirky part of the species.
Keep reading...
Show less
Oh, bros...
What a quirky group of humans you are.
Maybe we, the world, give y'all a bad rap.
We're dying to know what you share with one another.
One Redditor wanted all the 'Bros' out there to share with us. They asked:
"Men of Reddit, what's your best bro-tip?"
I've been dying for insight into the animal that is a bro. They're human too...
You're Awesome!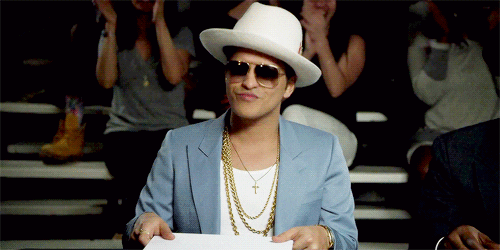 Bruno Mars GIF
Giphy
"It's okay to compliment another bro."
ryanb811
Rank
"Do not leave your home smelling musty."
EffectiveFlatworm952
"Also, tell your friends if their home, car, them etc... smells musty. there's a time and a place of course, but often we don't notice and the note to freshen up is very welcome."
gehbfuggju
You ok?
"Check on your bros. They won't necessarily tell you when they need help."
DomingoLee
"Lost a friend via overdose. He was exhibiting unhealthy behavior for years. I saw it, and said nothing. I later relocated and made very little effort to keep in touch. Destroys me to think what might have been different, had I reached out."
Johnny_mundo
"Seriously though, having been the bro who's dealing with depression knowing you have bros to lean on really helps."
Einar_47
Stop Breathing...
"Was in a residency program with a guy who had the worst breath any of us (all other bros) had ever smelt. When I say bad, I mean it smelt worse than if he had eaten human poop. The guy was completely oblivious to it. He'd have girls break up with him and come to us and be like 'I don't know what happened it was going so well,' stuff like that."
"And we'd all beat around the bush and never tell him that we knew exactly why those bro-ettes dumped him. I'm ashamed to admit, my Reddit bros, that he made it through an entire 3-year residency program without any bros stepping in and hitting him with the cold hard truth. RIP to that bro."
jirski
lift me up...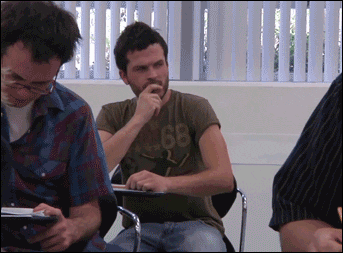 Animated GIF
Giphy
"Support your bros; don't tear them down when they are trying to achieve something."
Ruffled_Snout
Men really should embrace feelings more.
Find More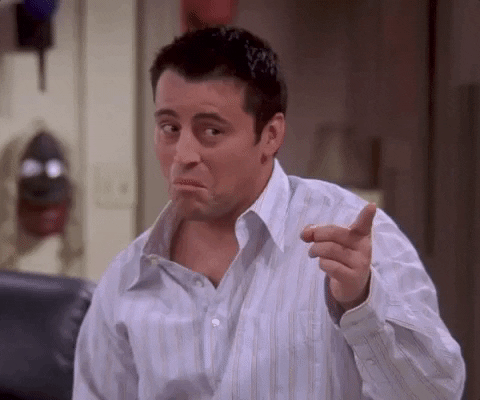 The One Where Estelle Dies Episode 15 GIF by Friends
Giphy
"Don't fall in love with potential."
CIoud__Strife
"This comment hurt me. Learned that lesson the hard way."
kerbouchard219
Extras
"Always buy more than one stick of deodorant at a time so you'll have a spare around when you run out. Finding out that you're at the end right before you have to be somewhere, preferably smelling acceptable, is the worst."
anonymousone89
"As soon as I open the last container of any toiletry, it goes on the shopping list to be purchased within a week. I haven't run out once since I started doing that, and I usually buy multipacks so I don't need to shop for those things often."
loungehead
Validation
"As a guy in his mid-50s, my number 1 advice is: When you're disagreeing with someone, no matter the relationship, always validate their point first, empathize with them second, and then, and only then, make your counter-argument. Never respond to an argument with a pushback before you've validated/empathized with them."
"If you're Machiavellian about life, you'll be more likely to get what you want from someone else if they feel respected by you. If you're not Machiavellian, it's just a nice thing to do."
stumark
The One...
"Have AT LEAST one friend you can have real conversations with about your feelings. Particularly if you're in your late teens or twenties you probably don't talk about that stuff with your mates but it makes the world of difference knowing you have someone to talk to about it, even if you don't have anything to tell them just yet."
FireyBrick
Maverick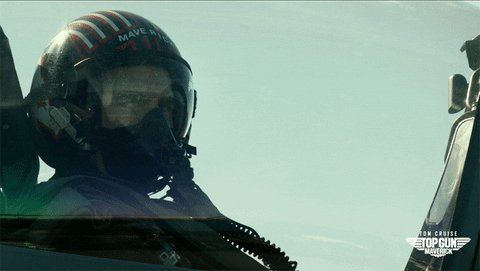 Top Gun Maverick Movie GIF by Top Gun
Giphy
"Never leave your wing man!"
coolbreezinOU812
Thanks Bros. This was all helpful.
Do you have other tips to share? Let us know in the comments below.
Keep reading...
Show less
Girls, let's be honest. Most of us have been in a situation where a guy was flirting so badly, that he came off creepy.
Fewer girls have been in a situation where a guy they were talking to was actually creepy, but unfortunately, it's not a rare occurrence.
Sometimes, the guys think being creepy is the way to get a girl's attention. Other times, their intentions are malicious. Whatever the case, we have to be on high alert when something like this happens
Curious about what creepy comments girls have gotten, Redditor Capable-Parsley2368 asked:
"Girls, what is the creepiest thing a guy has ever said to you?"
An Alluring? Scent
""You smell just like my wife""
– Responsible_Acadia96
""You smell just like my husband.""
"…is probably the worst alternative."
– EntertainmentAny763
Kidnapping
" I could steal you away and no one would even know till it's too late"…he was trying to flirt 😖"
– unassum1ng
"Bruh that's possibly the worst pickup line I've ever seen."
– Vegetable-Neat-1651
Obvious Intentions
"I love how you look like a legal version of a child."
– EntertainmentAny763
"What in the actual hell.. this is disturbing"
– Japoppolo
Do You Want To Be Her Dog?
"I was walking my dogs and a 50+ year old man approached me and said ''you could put a leash on me and take me for a walk ''
– _fuzzyduck
Don't Take The Money
"I was working as a Private security officer i was 19 at the time when a 40 something year old man from the private event I was guarding asked me to go to his house. He felt bad because the event ended in 2 hours instead of 8 hours. I wasn't bummed out or anything because I was tired from the day before I wanted to go home. My security partner left home and as I was walking to my car he offered me a job as a maid to clean his house and he would pay me 20 dollars an hour. I rejected and he tried to give me 80 bucks, long story short I threatened to hurt him if he kept following or trying to touch me and he left."
– AlternativeAd8044
Is That Supposed To Be A Good Line?
"Two different guys, both clearly flirting with me: "You're so cute, you remind me of my little sister""
"This is why I hardly dated in my early 20's"
– Pom_Pom_1985
Close The Windows, Lock The Doors
"As a teenager I was home alone one night and my phone rang in my room. Some guy said "I see you". I thought it was a friend pranking me. I said, "really?!? Then what am I wearing?". Guy replied, you have a green towel on your head and a blue one around you. I did! I slammed down the phone, ran around the house locking the doors and getting my dad's shotgun. He would have had to of been right at my window to of seen me. Freaked my sh*t. Mid 80's."
– snarcasm68
Abra Kadabra
""I was attracted to you because of your pointy nose" dude just tell me you have a thing for witches and keep it moving"
– shopliftinasda
There's A Reason He Needed You
""Can I tell my friends and family that you're my girlfriend even though you are not?" Said the grown man living in his mothers basement I met on discord. This was online and he then proceeded to explain it was like "having a girlfriend in his pocket at all times""
– LeftChannel295
Always be in high alert in these situations. Protect yourself. And never reduce creepy comments or actions to harmless flirting. It's better to be safe than sorry.
Keep reading...
Show less
Childbirth is one of the many things endured by women that men will never have to go through.
And though the payoff is, of course, extraordinary, childbirth is often considered to be the worst pain anyone could possibly endure.
Though there are some men, and even a few women, who might disagree.
Redditor WolfiooTheWolf was curious to hear from the men of Reddit what they think might actually be even more painful than delivering a baby, leading them to ask:
"Men of Reddit, what do you think is more painful than childbirth?"
Serious burns
"I'm a burn survivor."
"In 1973 I was involved over 85% of total body surface, 15% of that total was 3rd degree, meaning all layers of skin were burning."
"My shipmates put me out with a mattress cover."
"I spent the next 18 months in hospitals."
"After becoming stable, about two weeks, I underwent daily debreedment of dead tissue."
"Lowered into a stainless steel t-shaped tank filled one third with saline, the nurses cut away all the bandaging and then using scissors and scalpels cut away all the detritus."- fuzzo
"According to several studies, being on fire."- RetroNotRetro
Ulcers
"I had a pressure ulcer that went down to the bone after a coma, required many debridements to cut out slough tissue."
"One time they didn't adequately numb the area before cutting."
"The world went white and I wished someone near by would stop screaming."
"A second later I realized it was me."- MFDork
It's not childbirth, but what comes after...
"They have to push down on the mother's stomach after giving birth to get some of the excess blood out."
"Multiple times."
"Think CPR but on the stomach."
"My wife said that was 10x worst than the birth part."
"I'm going to go with that."- Samilski87
...or what comes before...
"My wife thought the last month of pregnancy was worse than giving birth."
"She said giving birth was more painful for that day, but the constant tiredness and back pain was a worse experience for her."
"Makes me think of all those people, especially old people, with long term ailments having to go on each day with pain."- AFourEyedGeek
Hopefully not something that happens too often
"Getting flayed alive."- carawanar
"Sawing of a limb without anesthesia."- jbsdv1993
Radiation poisoning
"Accute Radiation poisoning, the level that you get from holding Cobalt-60 too long or what killed Daghlian and Slotin after the demon core incidents."- FASBOR7Horus
"Acute radiation poisoning."
"Fun fact; it's impossible to administer pain killers effectively."
"Once your body starts decomposing with you still alive inside of it, there's nothing but pain left."- propellhatt
Kidney stones
"Wife said kidney stone was at least the same as child birth, natural, maybe worse."- afictionalaccount
When all is said and done, this doesn't seem like a competition anyone wants to win.
Nor does one expect those who were actually able to compare and contrast feel particularly lucky for that unfortunate distinction.
At least with childbirth, there's a glorious reminder of why it was all worth it.
Keep reading...
Show less
Men have this reputation for being simple, straightforward creatures.
Nothing could be further from the truth. Humans in general are not simple, straightforward creatures, but men are just ... baffling.
At least as far as the women of Reddit are concerned.
Reddit user Theunknowndud asked:
"Women, what do you find the most confusing about men?"
These fine femmes saw an opportunity to vent and ask questions and they absolutely ran with it.
Here's what they most wanted to know about.
Not Going To The Doctor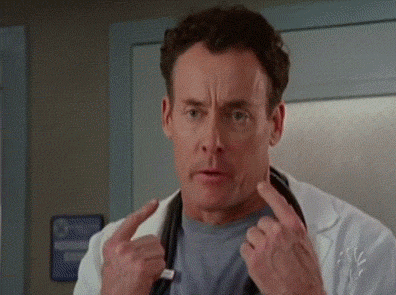 perry cox whatever GIF
Giphy
"Why some men don't go to the doctor or dentist, unless someone else makes the appointment for them."
- macaronsforeveryone
"Because if someone else makes appointment for me I feel obligated to go. But I don't care about myself enough to make the appointment myself and I just learn to live with whatever the problem is."
- cow042
"It's like reading my own mind."
- thehandinyourpants
"I go because I'm told it is medically necessary by my wife. Otherwise I've been conditioned to determine whether it is financially necessary. In other words, if I'm not missing work because of it, it isn't necessary."
"I can't speak for everyone, but that is what I grew up with and I can't just "break" it, so I really do rely on my wife to force the issue, otherwise the cost factor pretty much overrules everything."
- Hickersonia
"I hate making appointments unless absolutely necessary. I don't feel like going to a doctor is a necessity unless I'm not feeling well (I know I'm an idiot). As far as the dentist goes my wife made the appointment once and ever since then the receptionist makes my next appointment."
- rickfrompg
Mess? Where?
"You can be completely oblivious to any mess in the house but can spot a wall has been brush painted in the wrong direction from 20ft away."
- babygem84
"Wall is permanent mess is temporary"
- stealth941
"I am a man. I don't know anything about painting so don't spot stuff like that but every time I visit someone I spot how they set up their router/WiFi and see why they might have problems with their WiFi connection as they just hide their stuff away instead of putting the box in a way the waves flow unobstructed. I work in IT."
"English is not my first language and I'm kinda tired but hope what I wrote makes sense."
- TheGreatPinkUnicorn
"I learned some guys are like this because they were never raised to clean up after themselves. Their moms or caretakers always did the tidying for them, so they never learned to "see" mess and do anything about it."
"Compare this to something like wall painting which can be something that they spend a lot of time perfecting."
- estate_agent
Breath, I Forgot To Breathe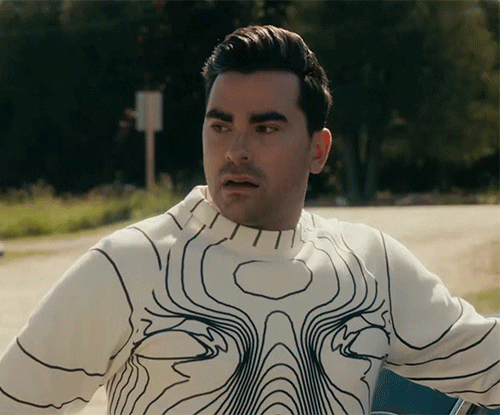 Breathe Schitts Creek GIF by CBC
Giphy
"I'm a man. But something that confused my wife is when I suddenly take a deep breath for no reason. She's like 'are you ok? You sure? Anything you need to talk about? What's going on?' And I just say 'nah I'm fine, think I just forgot to breathe and catching up'."
"To be honest, I feel really blessed that I have someone who cares enough to ask if I'm OK. But yeh, seriously just forgot to breathe 😀"
- Zenith2012
"Dude it's so fukin true that i was taking a deep breath as i was reading ur comment."
- mohaamedwaleedd
"Are you ok? Anything you need to talk about?"
- 1j2o3r4g5e
Can't Remember.
"My wife's biggest gripe is that I will spend time hiking / drinking / driving / whatever with friends I haven't seen in months, and when I get home I will have absolutely nothing to report back despite having talked solidly with them for six hours."
"My wife on the other hand will casually pass a friend in the street and within ten minutes knows what theyve done every day since they last spoke, the health and financial status of them and all other friends and relatives, and a forward facing calendar for the next three months."
- gazhole
"It's funny though. All the bullsh*t we talk about as guys slowly leaks a bunch of personal information over time. You can tell that one guy isn't happy with his relationship, one guy is broke, one guy hates his job, one guy has a medical issue. You know all of this without really talking about it just because you spend quality time with them. Yet even we can't recount it directly, we just know it in the moment when we are with the boys."

- Old-Figure922
"Damn you really hit the nail on the head there."
- User Deleted
Going Into Screensaver Mode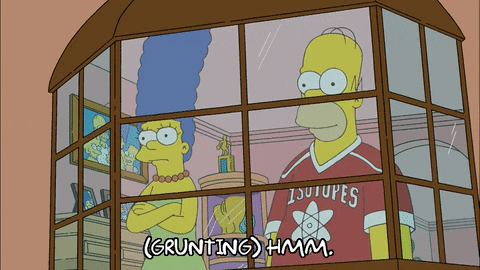 looking homer simpson GIF
Giphy
"I've learned a lot being married to my husband, but there's one thing I fail to understand in general. Why do you guys like to stare out the window so often? It's usually just going up to a window or looking out the front door, and you fall into a trance. What's up with that?"
- Foops69
"I actually do this a lot."
"Also when I'm in the shower I will just stand and think."
"I'm usually thinking how to solve a problem that will probably never occur."
- [Reddit]
"Lol. I love it. It's particularly amusing to me when I'll realize the room has fallen silent and I look up and he's just there. Staring. My dad did it too."
- Foops69
"It's a way to trick your brain to go idle long enough to enter screensaver."
- anaximander19
"Brain defragmentation"
- undefinite_resonance
Power Saving mode
"My gf is still baffled at the fact that I can just turn off my brain and not think of anything"
- ButtDealer
"There's a science museum where I live and there's a game you can play that uses brain waves. Basically it has a ball in the middle of the table that moves based on who has the least amount of brain activity at the time. And you want the ball to move away from you."
"You put on a head piece and when both players are ready, they touch the two pads on the table with you hands. I'm currently undefeated at a record of 14-0. Idk if I'm dumb or if I just shut everything off but life support lol"
- Vaporwing
"I found my husband on the couch in a dead silent house whistling tunelessly and playing bongos on his own tummy. When I asked what he's thinking about as he's doing that he says 'You know...nothin'. Like listening to the wind in your mind and sh*t. Everyone does it'."
"No Cowboy, we don't all do that. Y'all have some magic happening. Sounds nice."
- CinnamonBurp
One Of The Worlds Mysteries
"D*cks, the way they work is confusing. Like I've been told they only react when seeing or feeling something they like but I've also been told it will just decide to pop up randomly though the day with nothing."
- Annaclaire_x
"True, d*cks are doing what they want. Sometimes out of nowhere it just decides to stands up. Also, it can stand up when you're aroused (obviously) or when you're excited to see someone you haven't seen in a long time."
- Artass937
"Can confirm, i got a got a penis and im still confused how it works at times."
- Clayman8
"Fun fact: The penis has pressure sensors, just touching it a bit or squeezing a bit can be enough to trigger an erection."
- MigasEnsopado
"Boners are strange. Morning wood is the result of overstimulation from a dream. We get nervous boners. We get sad boners. We get angry boners."
- Burrito_Loyalist
Forgive And Forget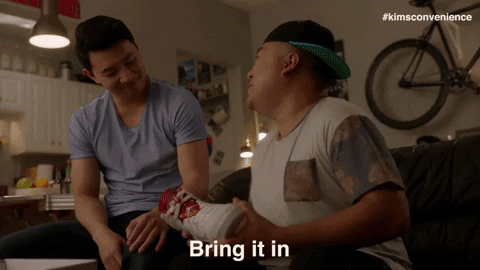 i forgive you hug GIF by Kim's Convenience
Giphy
"I find it confusing how men are so forgiving. It's one of the things I adore the most about men and find the most baffling. I'm learning now that men will get over things like 40 minutes after they happen and genuinely get frustrated and sad when their girls hold grudges. I've found that the people I've had falling outs with and was able to rekindle my friendships with were mostly all men."
"I also find it weird how men will fight each other and then be best friends the next day."
- Full_Nebula_4443
"You get angry in the moment but then after you're removed from the situation you gotta let yourself cool off. Once you're thinking clearly you'll realize it wasn't that big a deal and get over it. Usually the start of a fight isn't that big it's the stuff that comes after that escalates it so you just recognize that both of you just human and do and say dumb things when your blood is up. Also I think women tend to plan more and then act and men will just act and plan on the fly so that leads to women believing slights or f**k ups are more intentional whereas men will just think of them as mistakes and forgive them."
- MadForge52

"Coincidentally, just yesterday I was reminiscing on a friend and me getting into a fight. I hit him over the head with a glass bottle and he gave me a really clean two-piece in response."
"I laughed for a few minutes at how inconsequential that fight was after the fact, but how extreme it was looking back on it. We're still thick as thieves to this day, lol"
- solitarium
"As a guy I feel we are a bit more black and white about forgiveness. I can easily forgive and forget most low-level things given time but I still have some grudges from over 10 years ago. I will likely never forgive them."
"Basically men work like traffic tickets. Small things are forgiven quickly. Bigger things take time. Some things are permanent."
"Some women feel more like an actual criminal record that never gets expunged."
- narderp
"If someone is kind/self-aware/brave enough to apologize after they screw up, then it becomes easy to accept an apology from someone who understands they did something wrong and wishes that they hadn't. Everyone makes mistakes, especially men, so forgiving and moving on is much more sensible than holding a grudge"
- uriah12g
I Am Okay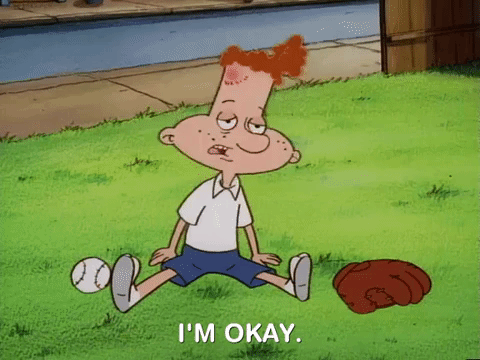 Animated GIF
Giphy
"When guys are seriously injured but act like its just a scratch… that they can somehow walk it off. All the guys I know are like this."
- CherryBlossomSunset
"A serious answer is because we don't want to panic and cause an issue"
- Traditional_Bat5572
"This is it right here. As soon as a calm guy starts panicking, everyone is panicking."
- spectra__
"Reminds me of when I accidentally cut a chunk of my finger so deeply that it hung off and you could see white underneath. I was internally freaking out and didn't even want to look at it, but did so I could assess the damage. I calmly asked my partner to bring me some bandages and alcohol and when I turned to look at her, she was pale and her lips were turning blue. She said 'Okay, but I need to sit down for a sec...'."
"I ended up walking all the way to the first aid box on the bottom floor of our apartment building while holding a cup under my finger to catch all the blood. I wasn't gonna try and walk it off, but I absolutely knew I couldn't panic for her and my sake!"
"TLDR: Someone will have to fix it, and panicking makes problems harder to fix."
- Saymynaian
"Exactly. Panicking doesn't help the situation. A clear head and talking to people on how to help solves way more."
- Traditional_Bat5572
They Jiggle Jiggle...
"How their crotch doesn't hurt when they run or go up the stairs. Like, even with underwear, you just have stuff hanging down there. I don't even have a large chest and it hurts to run regardless if I'm wearing a bra or not"
- YourLocalCat-Girl
"I gotta tell you, the penis doesn't weigh much."
"A boob weighs more, and you ladies have two of them."
- ZenEvadoni
"One testicle also hangs lower than the other for the specific purpose of not getting crushed when walking."
- Swreefer1987
"I'm a guy and I didn't know this, lol. Neat."
- NewPokemonFound
"Our stuff is not as heavy as yours, so we don't feel the dangling effect much. Also, sometimes it hurts when we wear very tight/ short undies"
- SKORPIO07
"A couple things: Breasts are considerably larger and heavier than testicles, so they bounce a lot more. I jump up and down a few times when I get out of the shower, so my towel doesn't have to soak up quite so much water, and I do support my balls while I'm jumping. That was a mistake I made exactly once. But if you're wearing briefs, and the bouncing isn't as much, it's not really an issue."
"You've had your breasts since puberty. We've had our penis since birth. We had to learn to walk with it. You had a decade to get used to walking a certain way before your build changed dramatically. We've had essentially the same hardware our entire lives."
- JesusIsMyZoloft
... at this point I might be more confused than I was going into this article.
We've got mess-blind people, refusal to acknowledge injury as if denial is somehow a healing agent ... and a dude who forgets to breathe.
Help.
Keep reading...
Show less