People Divulge Which Things Gen Z Isn't Ready To Hear Yet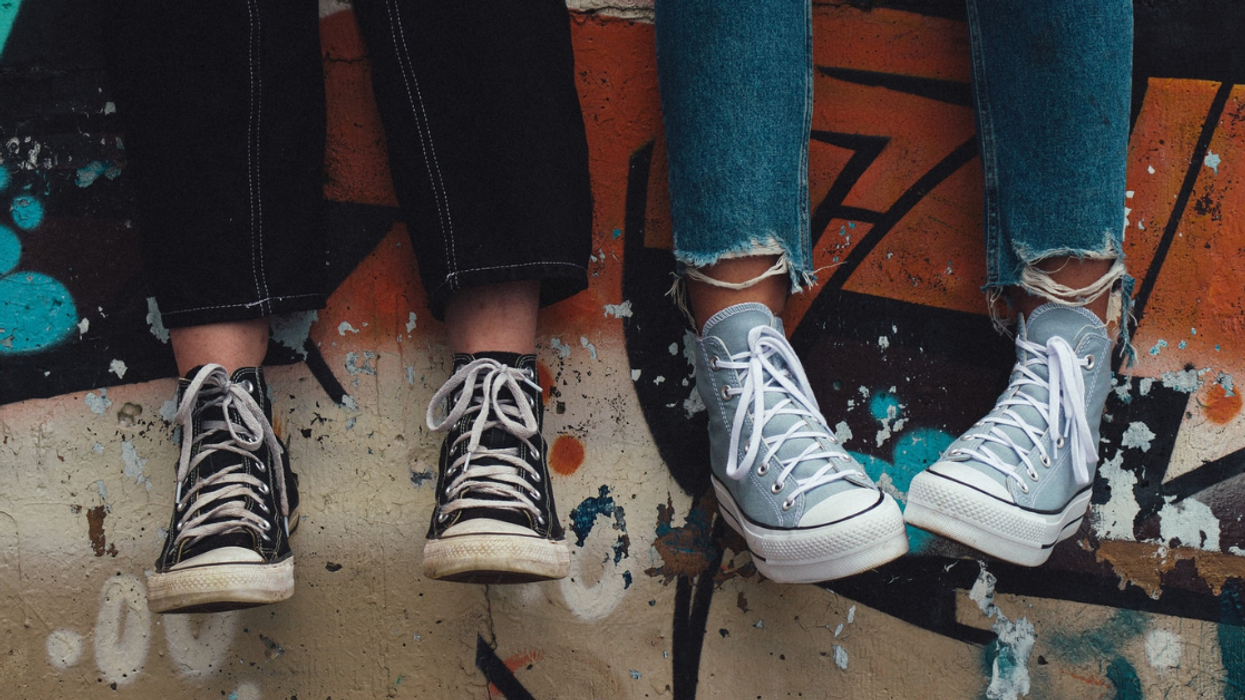 Enjoy your youth while you've got it, Gen Z.
Reddit has a thing or two to share with you and we'll be honest, it's a little bit of a buzz kill. So if you're currently enjoying being young and cool, you might want to just keep right on doing that.
But if you're already jaded and feeling hopeless, then sure why not pile some more on that?
---
Reddit user TreatAlternative6908 asked:

"What's something Gen Z isn't ready to hear?"
and yeah ... some truth bombs were dropped. Thing is, we're not really certain any of this is stuff Gen Zers don't already know.
It's very possible they just don't care, which is honestly kind of admirable.
Expiration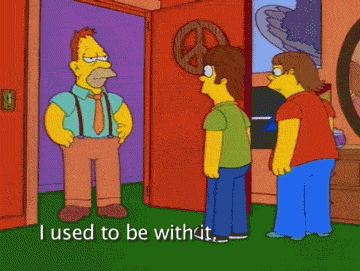 simpson abe GIF
Giphy
"That one day you too will be outdated"
- yesiknowimsexy
"I used to be with 'it', but then they changed what 'it' was. Now what I'm with isn't 'it' anymore and what's 'it' seems weird and scary. It'll happen to you!"

- heridfel37
"Oh this! Clothing style, vocabulary, everything of me is outdated. I'm the crotchety old man complaining about people whipping their phones out to twittledee twat this and that... and I'm only 35."
- Kuli24
Guilt-Free
"Just like harry potter/disney/anime/lol comic bacon culture millennials, you, too, will one day be an embarrassment in the eyes of teens and anyone else who isn't chronically online."
"Quit seeking the most moral and respectable of interests - just be f*cking cringe! Just enjoy sh*t even if it's not cool!"
"Be a decent person, but enjoy tiktok, or youtube gamers or sh*tty music or anime, or whatever."
"Nothing matters! Enjoy your hobbies and shed guilt from your guilty pleasures"
- puzzlekitty
"Best thing about growing up is enjoying hobbies and interests more openly, not giving a f*ck what others might think."
"As a bonus, you'll also meet people with shared interests since you're broadcasting instead of hiding it."

- MoistDitto
"💯 This is literally THE BEST thing about being an adult."
"I'm 45 and I like comic books and Halloween. And IDGAF who knows it because I'm happy when the pumpkin spice comes out!"

- Icelegion3000
Choose Wisely
"The choices you make today matter. You are not invincible."
- YourFatherHere1
"Especially bad health choices."

- Academic_Snow_7680
"Yes please take care of your teeth too."
"You don't want to be 25 trying to get braces or fillings and have to pay it yourself. Things get really expensive and you'll find ways to put that on the back burner. Which only makes it more costly"

- idk-though1
"I'm in my late 20s now and my friends who have neglected their health have night and day different living experiences compared to others who try to eat healthy and exercise."
"I've seen some friends who were fit and healthy leaving college turn into big unhealthy lazy slobs because of the poor choices they made."

- TGrady902
Yay For Average!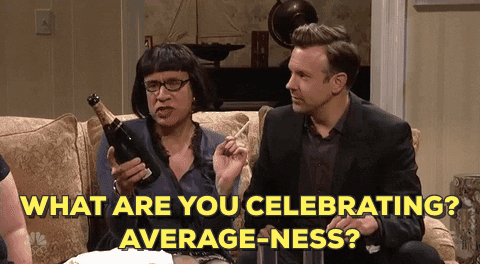 What Are You Celebrating Fred Armisen GIF by Saturday Night Live
Giphy
"You don't have to strive to be famous or to go viral. It's perfectly ok to be average."
- AHotColdBrew
"Average is ok. Ok is average."

''You should be so lucky as to live an average life with a family, job, friends, home, etc."
- the-zoidberg
"Totally agree. Being average is underrated"

- SalmonellaPox
"This is actually very comforting advice."
"I feel like everyone my age is obsessed with being famous or making a name for ourselves and that causes a lot of anxiety for people. Especially when they don't have a lot of followers or don't 'make it' by a certain age."
"This is definitely something myself and a lot of people needed to hear."

- RedQueenoftheGay
Fashion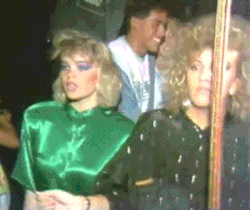 80S Dancing GIF
Giphy
"The 'cool' clothing you're wearing now will look silly in five years."
- jessek
"But might be cool again in 30 years."

- chillin1066
"And silly in 32 years"

- CaptZombieHero
"I feel like the actual stuff that was in style didn't really come back, just the niche subculture stuff."
"Like Emo style is huge now but you're not seeing too many people walking around with cargo shorts and pink polos with the collars popped, or cartoon characters drawn like gangstas."
"Come to think of it, studded belts were almost universally seen as cool and those aren't really back either."

- Maninhartsford
Happy Is Good
"It's not uncool or irresponsible to be hopeful, joyful, gracious, or to happy with yourself."
"Take a break from the news and the internet if it's making you too anxious to really live. It's cliché, but I mean it! "
"Turn to your community and make change and relationships where you can see them in real life. Let yourself be inspired and don't listen to older grumps who want to yuck your yum just because the world keeps turning."
- Material_Marzipan302
"Lead with light and love."

- cynbad89
"As a gen z kid, I actually really needed to hear this. Thanks."
- CrazyComedyKid
Think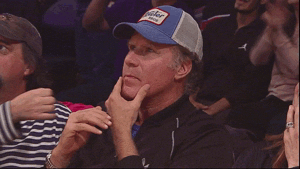 Will Ferrell Lol GIF by NBA
Giphy
"I'm in gen Z, and I would say that one of the most important lessons I've learned is that it's okay to not be opinionated."
"It is far more beneficial to yourself and others if you take time to listen and understand multiple viewpoints instead of seeking to form a concrete opinion."
"Along those same lines, it is okay if your opinions change. That shows that you are growing and learning about what you value most in life."
- megstheace
"Yes people. You are not a hypocrite for changing your views."

- GrimKreeper098
"And you don't have to form an opinion right away."
"You can do the research, listen to those multiple viewpoints, and meditate on how you really feel about the issue. It seems that we are judged on how quickly we can make snap-judgements, which often leads to just conforming to public opinion out of fear."

- RasaraMoon
Positive Isn't Positive
"Toxic positivity isn't positive."

- Punkstarbabe
"Can you help me wrap my head around the idea of 'toxic positivity'."

- Amethoran
" ' Good vibes only '."
" 'But my dog just died and I'm worried about-' "
" 'GOOD VIBES ONLY '✌️"
- camp-void
" 'Good vibes only' people stunt emotional growth and healing. Not every experience is a good one. Things can be traumatic and we need to be honest about them to process and move forward, otherwise we stay stunted and in denial."
"That can make a person really unstable, especially when their perfect 'good vibes' world is shaken a bit."
" 'Good vibes only' people have decidedly bad vibes, honestly."
- [Reddit]
"Ironically, the exact same people that do this also make long virtue signaling posts about the importance of mental health."
"Like 'Don't be afraid to speak up, but also I'm going to bully and shame you if you do. Good vibes!' "

- Blahblkusoi
"THANK YOU as a member of the Gen Z I know too many people like this and they all think I'm a d*ck because I won't go along with"

- SVWOH_L-3H_L
Hustle Culture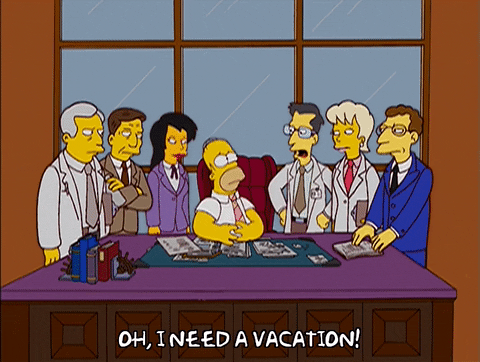 frustrated homer simpson GIF
Giphy
"Do not kill yourself a la hustle culture. Once you've damaged your mental and or physical health, it's very hard to get back to where you were."

- Educational-Candy-17
"So much this. I burned out three years ago, just at the beginning of COVID. In spite having the luxury of being able to rest as much as I needed to to recover, I am now only say 75% back to the energy levels I used to have, and it's much harder to just 'roll with the punches' in the way I used to."
"Do not do it to yourself."
- Jiktten
"I'm a millennial and this is the mentality my father planted on me. Mental health wasn't a thing in his vocabulary."
- 1millionkarmagoal
"I've never seen anyone benefit from the hustle culture. Eventually they burn out and mad/sad how all that work didn't do sh*t to their lives and what they really wanted they never got."
"They eventually quit that job and find a better one in their mid 30s believing they ruined their life doing non-stop work in there 20s and ruining every relation they had in the process."
- ghigoli
Powerhouse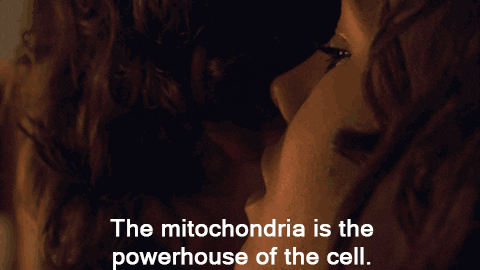 Secrets Of The Dead Biology GIF
Giphy
"The mitochondria is the powerhouse of the cell"
- nanorhyno
"And dissociation of BCL2 results in the formation of a BAX/BAK channel that releases Cyt-C from the mitochondria, which result in activation of the apoptotic pathway."
"Thus the mitochondria are the powerhouses of the cell as well as the bringer of destruction."

- mh078
"Knowledge is knowing mitochondria is the powerhouse of the cell."
"Wisdom is knowing mitochondria ARE powerhouseS of the cell."
"Oh I'm sorry, let me rephrase so people can understand!"
"The commonly repeated phrase 'the mitochondria is the powerhouse of the cell' is wrong because 'mitochondria' is actually plural."
"So people who repeat this phrase while rolling their eyes saying that they didn't learn anything useful in school are actually revealing that they didn't pay enough attention and don't know as much as they think they know!"
"Moral of the story, for further on-topic discussions, is this: Gen Z, you may think you know something, but it often will be wrong."
"Don't get overconfident. Stay humble and curious because making assumptions will lead you astray in this world."
- ghostly-smoke
"You are my hero this day good person."

- MusicalAutist
Let's flip the script a little in the comments.
Now that Reddit has dropped some wisdom for Gen Z - what would Gen Z like to say back?
Sound off!
Want to "know" more?

Sign up for the Knowable newsletter here.

Never miss another big, odd, funny or heartbreaking moment again.
Medicine is a difficult profession. Thanks to the wonder that is human nature, healthcare workers are subjected to incredible Darwin-award-winning scenarios daily, so it's no wonder that many of them feel the need to go home and scream into their pillows at night. From self-inflicted injuries to dangerous prescription misuses, these Redditors revealed the most facepalm-worthy patients they've ever encountered.
But be warned: They'll all leave you wondering how we've survived this long as a species.
In almost every interaction with a Karen, there will come a point where she (or he) will ask to speak to the manager. They seem to think that if they over others and just act a fool, they can get what they want—but the following managers REFUSED to let these Karens get away with their inconsiderate antics.
In the United States, it's no secret that sex education for minors is inconsistent at best.
But some people learned very unexpected stories about how babies were made, and those stories had a way of making a lasting impression.
Curious about other's stories, Redditor ILoveYourCat asked:
"How did you think babies were made when you were little?"
One Time's the Charm
​"I knew babies came from sex as a fairly young child. My parents never sugar-coated that. But for some reason, as a kid, I thought you only had to have sex once to have multiple pregnancies. I seriously didn't fix that misunderstanding until early middle school."
- Crazey1988
"At some point, when I finally accepted that you had to have sex to have a baby, I thought the only time people have sex was to make a baby, and it only took one time to get the job done."
"Then when I figured out teenagers were having sex, I thought you had to be married and have sex to make a baby, but then when my unmarried cousin got pregnant, I was just confused."
"But I was sure my parents only had sex four times, and then when my mom got pregnant with number five, I thought, 'Wow, they did it again.'"
- Raw_Combination_438
Stealing Storks
"A stork delivered them, of course. What the f**k, lol (laughing out loud)."
- Dells51
"Storks... I thought people trained them to steal babies from a factory and you would leave special treats on your doorstep as payment and encouragement for the stork to steal one for you."
"I was scared to death of birds for the longest time and would have a tantrum at the zoo when I saw a flamingo."
- No_Finish_3144
Young Conspiracy Theorist
"The government. I used to think that we lived in a totalitarian society and that the government was in complete control of everything."
- bebotak**t
"I thought the President sent people their babies when asked by mail."
- GustavoAlex7789
Scheduled Baby Delivery
"The women in my family explained to me at the age of six that a doctor calls you sometime after reaching adulthood at the age of 18 to schedule a baby delivery date."
"The husband either pays to schedule the appointment or the government does after verifying that you have been married and financially stable for quite some time."
- Lokikat00
Marital Kissing
"When two people kissed."
- Short-Reality7353
"I thought the same thing, but I understood that when my mom gave me a kiss, there was no risk. Being someone raised in a very Christian background, I assumed that when you got married, God made kissing a reproductive act."
"Since I made this assumption, I remember questioning why teenage pregnancy could possibly be an issue."
- meuserj
The Ultimate Christmas Gift
​"I thought Santa was bringing them."
- NorskoTheScorpion
"He was. I mean, Christmas comes but once a year..."
- Nouveauuuu
"I MAY NEVER ENJOY CHRISTMAS AGAIN."
- NorskoTheScorpion
A New Meaning to 'Forest Friends'
"When I used to ask my dad where I came from, he'd say he found me under a rock in the forest. Of course, I would go look for babies under rocks, too, but all I ever saw was dirt and those rolly-polly pill bug thingies."
"It was so gross thinking babies were just found THERE that I was actually relieved to find out how they were actually made!"
- melodie-artist
Pregnant By Proximity
"I thought women got pregnant by just being around a man, and I was always confused about what would happen if a woman still lived with her parents or dad after she's an adult."
- ILoveYourCat
Coming of Age Story
"I thought it was a 'just happens once you reach a certain age' sorta thing. As a woman, I was terrified because pregnancy sounds like the most awful thing, lol (laughing out loud)."
"(I know the end result is worth it but even as a 31-year-old, I'm like, nope.)"
- BansheeShriek
Sounds Plant-Based
"I thought they grew like a seed inside the mother's belly."
- maclaglen
"Technically, that's true."
- ManagementFresh4960
"Watermelon seeds."
- bravovice
"Well, not like that."
- ManagementFresh4960
The Power of Marriage
"My mum told me you couldn't have a baby if you weren't married. Note that she said 'couldn't', not 'shouldn't'."
"When my unmarried cousin was sleeping a lot my mum told my aunt 'she's having a baby'. I thought 'she can't be having a baby, she isn't married.'"
"A couple of weeks later she had an engagement party, quickly followed by a registry office wedding. She had a baby a few months later."
- MolassesInevitable53
Baby Trees
"I thought they grew on trees. True story."
- 8inchsalvatorre
"Baby trees, lol (laughing out loud)."
- ILoveYourCat
"I was surprised when I learned how it really happened, lol. I was like, 'You mean there are no trees?' And Mom just shook her head."
- 8inchsalvatorre
They Were Just There
"I don't recall a time where I gave the matter any thought without knowing the reality of it."
"Like, literally, until the day I was first introduced to the concept of birth, I don't think I cared where babies came from."
- N_Who
"Right, the little guys just EXISTED."
- Mizar97
Educated Is Best
"I asked my mom and she told me the truth."
"Educate your kids, folks. They can handle it."
- Bite_Me_23
Spontaneous Babies
"I didn't... They just showed up, honestly."
- badguywindow
"That's what I thought. I was terrified as a little kid that I'd wind up being a teenage mother because I thought it just happened spontaneously."
- dinosore
"Exactly what I thought would happen. Like one day you were just, boom, six months pregnant."
- badguywindow
While these responses might be funny, it's an important reminder of an area in the educational system that's often lacking.
But in the meantime, while the system's curriculum is getting sorted out, at least we can take comfort in the fact that we weren't alone in believing these tall tales.
What is it that makes people confess their deepest, darkest sins to millions of strangers on Reddit? While we may not know the answer, we do know that the following confessions run the gamut from funny to salacious to nasty nightmare fuel. In fact, you might want an Ouija board to send some of these skeletons back to the closets from whence they came.