The carcass of a 31-foot sperm whale washed ashore in the Southeast Sulawesi province in eastern Indonesia late Monday night. The contents of its stomach were disgusting, but not in the way you may be thinking.
---
The whale's body was rescued by people from Wakatobi National Park.
Members of the park's conservation academy, along with researchers from World Wildlife Fund (WWF), discovered the whale had approximately 13 pounds of plastic waste in its stomach.
The plastic contents included 115 plastic cups, 4 plastic bottles, 25 plastic bags, 2 flip-flops, a nylon sack, and of 1,000 other pieces of assorted plastic.
Dwi Suprapti, a marine species conservation coordinator at WWF, said:
"Although we have not been able to deduce the cause of death, the facts that we see are truly awful."
It is unclear whether or not the plastic consumption was the cause of death or a disturbing complication.
Indonesia's maritime affairs minister, Luhut Binsar Pandjaitan, hopes the whale will highlight the need to reduce plastic use.
"I'm so sad to hear this. It is possible that many other marine animals are also contaminated with plastic waste and this is very dangerous for our lives."
A picture editor at Red Bulletin Magazine posted pictures of the whale and its stomach contents.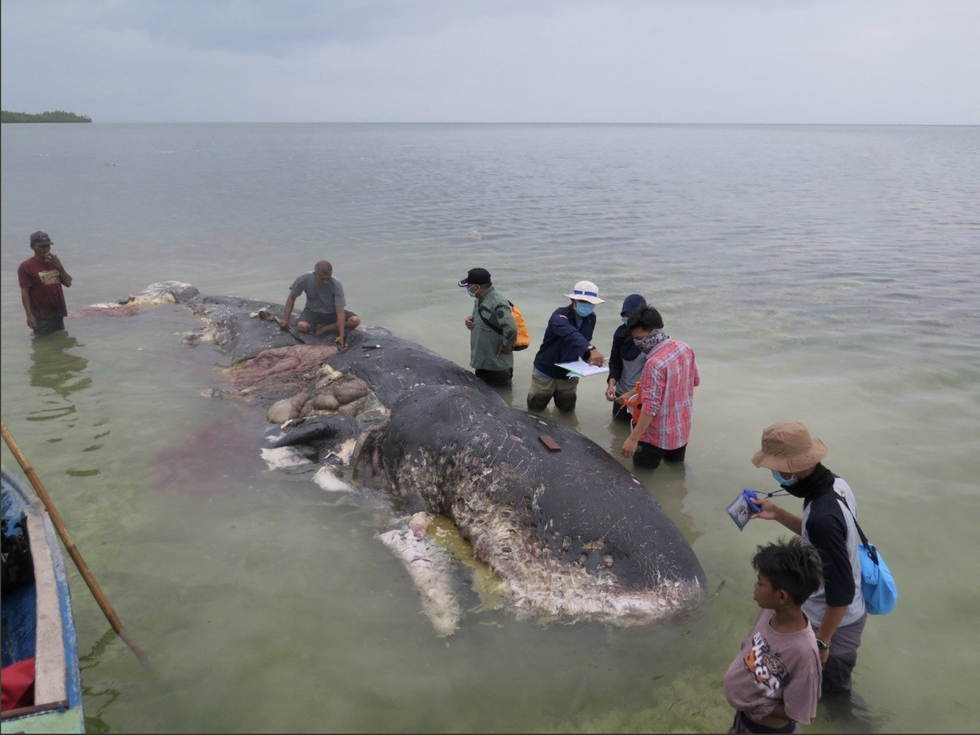 @tahiramirza1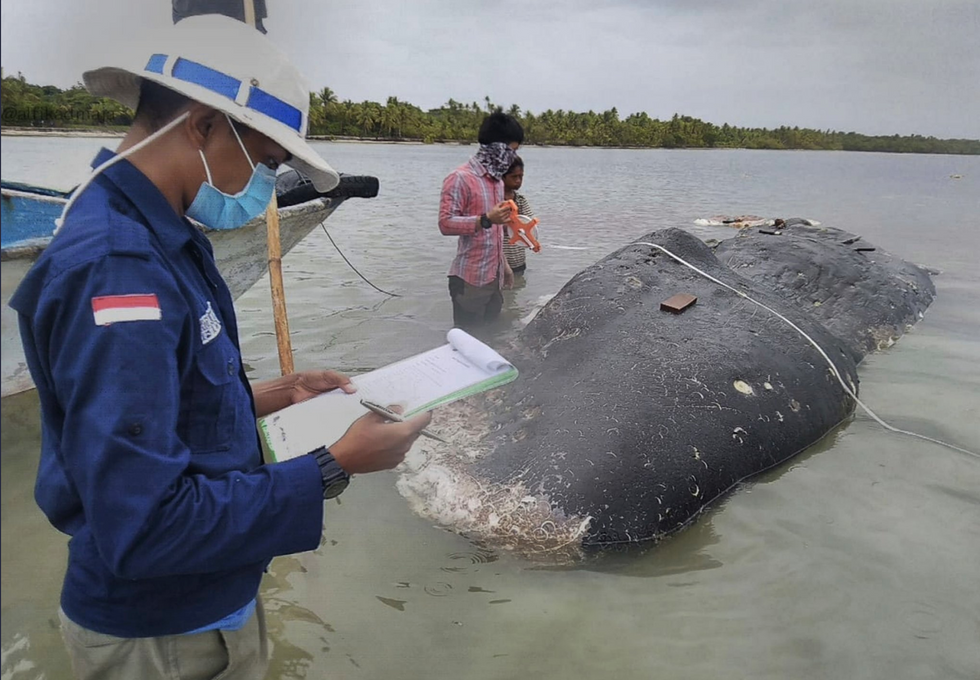 @tahiramirza1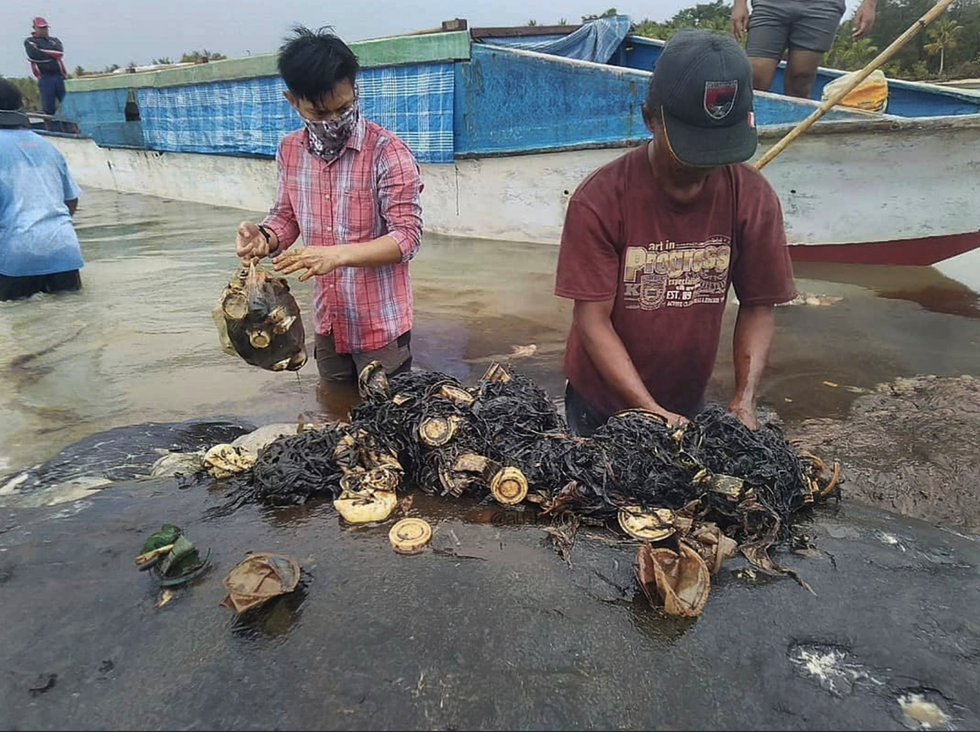 @tahiramirza1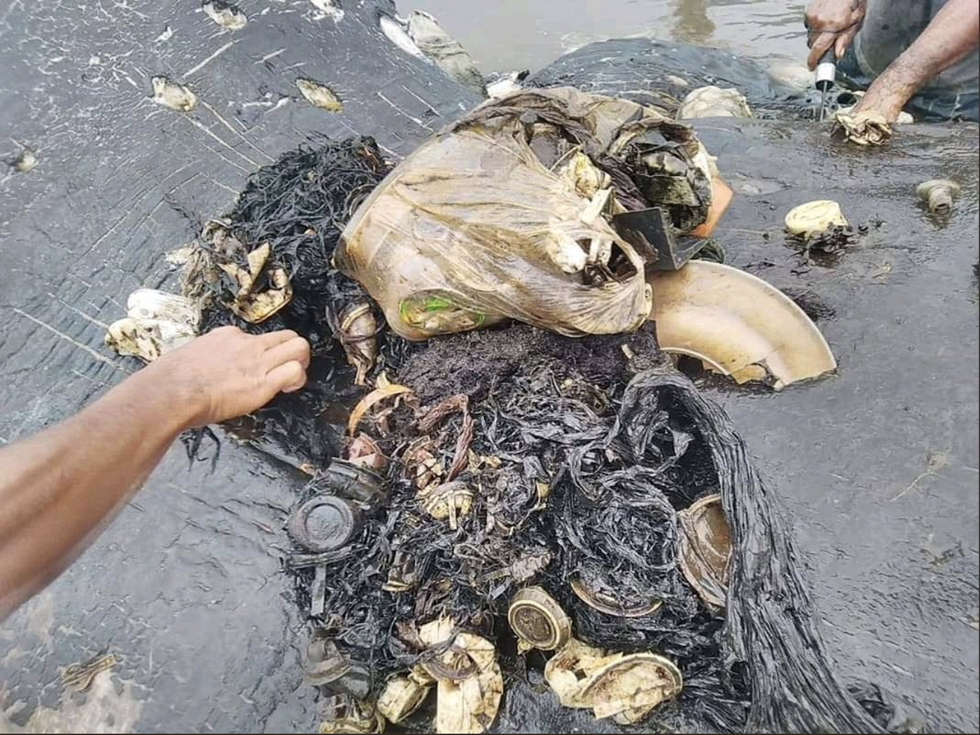 @tahiramirza1
This video shows more of the devastating discovery.
People are finding the whale's stomach contents to be nauseating, as well as a call to action.
To see your effect on the planet, check out Earth Day's Plastic Pollution Calculator.
H/T: abc News, Evening Standard, Twitter