The world can be a very horrifying place. Seriously, there are death traps literally everywhere if you think about it. And it's so horrifying, in fact, that most of us are completely desensitized to it. Like, we literally drive around in a two-ton machine that could fail every single day. Hence why my anxious self doesn't drive.
Let's talk about the scary things that are normalized. Sorry if this article spikes your anxiety--reader discretion is advised.
What is something that you find terrifying that everyone finds normal?
It's the seemingly-mundane, everyday things that can be the most terrifying.
Trains should be more commonplace.
"I would enjoy driving a lot more if it weren't for all the other drivers on the road."
"I don't understand how everyone else is so calm about giant speeding death machines... man, I wish trains (it's on a track, and operated by a professional - so much better than randos in cars!) were more popular."
I don't trust these people.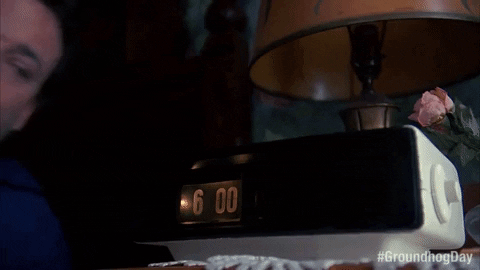 Smash Bill Murray GIF by Groundhog Day
Giphy
"Anybody that can consistently get themselves to wake up 10-15 minutes before their alarm is supposed to go off for the day."
"I absolutely HATE the sound of alarms and almost always wake up before it goes off, even if I'm getting up at a different time from my normal schedule. My subconscious desire to avoid the sound is apparently greater than my desire for sleep, although I'd prefer the extra few minutes of sleep."
That one Vine makes it more terrifying.​
"The Thomas the Tank Engine theme song.
One time I was house sitting for a family and the power went out at their house. I was looking for candles down in their basement and when I was walking back through the family room to go upstairs I stepped on some kind of book/toy thing that played like a distorted version of the song. It scared me so bad that I dropped one of the candles (somehow it didn't break). It probably wouldn't have been such a big deal except it started playing again randomly like 15 minutes later, I ended up putting the toy outside in the shed after it played the second time.
That was five years ago, and even now when I hear the song or see Thomas my heart starts racing and I have unpleasant memories of that night."
Those eight years in med school weren't for nothing.
"Doctors being able to cut open your body and put it back together."
"The first part is easy. It's the latter that's the real key trick of it all."
What other people see as silly, or may not even think of, may be the most horrifying thing in the world to someone else. Like that Thomas the Tank Engine guy.
It is really scary if you think about it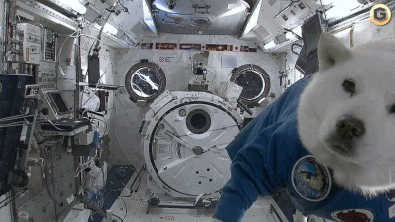 Space GIF
Giphy
"F*cking Space...I mean like...WTF? Most people are like space, yeah planets and sh*t. But hell, it just goes and goes."
"I also feel like we view our atmosphere as a sort of bubble. It feels like we are closed in because we are used to it. But if you look into the night sky and r e a l l y think about it, you're just staring into endless miles of the literal void that we are floating in. When I really think about it, it honestly gives my body the same sensation as standing on the ledge of a drop off. It is so weird to me that we all bicker about the dumbest sh*t when we are meat sacks living on a floating rock in literal infinity."
Use debt wisely.
"Debt is something that I feel like a lot of people are far too comfortable with. Debt is not fundamentally bad by any measure, in fact many types of debt we're familiar with (like mortgages) are very good, allowing people to effectively leverage themselves to build lasting wealth.
But it's easy to forget that this debt creates non-flexible liabilities that can easily overwhelm you if you're not careful and something bad happens, like losing a job. Debt is a tool, and you should always understand the dangers of a tool before you use it."
Nope nope nope.
"When I see a plane flying overhead, there's no doubt in my mind it will safely arrive at its destination and I've been right 100% of the time. But when I'm on the plane, I'm sure it's going to turn into a spectacular ball of flames full of screaming people and flying carryon luggage at any moment."
​Yup, if you think about these things long enough, they do become more and more horrifying.
Why isn't this talked about more?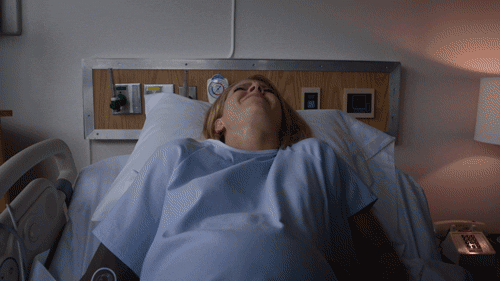 baby pregnancy GIF by CBS
Giphy
"Pregnancy. I mean just stop and think about the whole concept for a second…"
"For real. You spend months with a second human growing inside you. It f*cks with your brain and hormones. Then after 9 months of hell it bursts out of your vagina like the f*cking Kool aid man. Only bloody as hell, and screaming.
How the f*ck do any of y'all understand all that but still go through it voluntarily?"
Thanks for the reminder.
"The fact that at one point, it will all be over. I really like to overthink so realizing I won't be able to do that forever is terrifying."
"I used to have regular panic attacks. Most revolving around the concern that I was already dying and that the future I experienced after a traumatic event is actually my life flashing before my eyes, imagining a complete life.
It took therapy, EMDR, and medication to finally stop having daily/multiple times a day panic attacks. Don't be afraid to get help, it's out there."
Periods are the literal worst.
"Having periods. I've been stopping them with medication for the past 10 years or so, but I used to have monthly meltdowns over it. I don't even mind normal blood that much, but I can't deal with a murder scene in my pants."
​It's crazy how we as a society have accepted all of these things as normal, while us anxious folk have to deal with these paralyzing everyday fears. I know I wish I could forget about most of this stuff.
Remember that the world can be a beautiful place. Take in what you're grateful for, and leave the rest. Well, as much as you can these days.
Keep reading...
Show less
The little things, it's always the little things in life that we take for granted most. More often than not, it's the little things that bring the best of life's offerings.
Now don't get me wrong, I think a big pool of cash and gold I can swim in like Scrooge McDuck is something we'd all love, but there actually are things money can't buy.
And in this time of adversity it's the little things we should be focusing on, because they are the things that we have most in common. And it's with that we can find common ground.
Redditor u/chesterforbes wanted to know what wonderful things we can all indulge in together, by asking:
What is something that is universally liked by everyone?
Want to "know" more? Never miss another big, odd, funny, or heartbreaking moment again. Sign up for the Knowable newsletter here.

Keep reading...
Show less
Life lessons are hard learned and often not a fun process. What a gift good life advice can be from someone who has gone through the experience. The difficult thing is that sometimes, until we are ready, we don't understand the full meaning or value of that advice.
How many times have you looked back and wondered "why didn't I listen!?" Well, hindsight is 20-20 so when an elder shares their advice with you, it is often helpful to consider it.
Redditor starblade1337 wanted to know the best advice the internet had to offer. They asked:
"What life lesson did you learn that you will never forget and when did you learn it?"
​Everyone is not your friend...
"Not everyone at work is and wants to be your friend, some just pretend and then screw you over. Learned that doing my apprenticeship and found the same sh*t in almost every other company I worked for so far." ZockStartion
"You don't like everyone..."
​"'You don't like everybody, so don't worry about everybody liking you'. Of course, be respectful to everyone you meet. But don't bend over backwards to please all of them." QueenFlowers91
A lesson hard learned...​
"You can delegate authority, you can't delegate responsibility. Been a mantra my mom has spoken since I was a kid." oniwolf382
"I learned this one as a young man. I was a maintenance supervisor at a resort and every week we had to shut down a floor of each building in the wintertime to do repairs and refurbishment on all the condo units. One employee complained that he got stuck with painting all the time so I told him if he was comfortable replacing the hot water heaters that week, he could do that job."
"So I was focused on all the logistics and normal operations and let him do his thing. The day before everything was to be inspected and put back into service I discovered that the employee had four more water heaters to replace and he had not put all the previous unit's cabinetry back together (the heaters were hidden under the countertop in the kitchen)."
"We had to pay thousands of dollars to a plumbing company to come in and finish the job because there was no way to get it all done in time. My boss in the home office was furious and asked how this happened when we were doing all the other floors on time. I tried to explain that the employee f**ked up and didn't tell anyone in time."
"But my boss explained to me that it's my job to make sure they did their job and not make excuses. I was pissed but after I cooled off, I realized he was right. You can assign tasks and projects to others but ultimately you have to be responsible for the overall outcome." BaconReceptacle
Your attitude counts for a lot...
"If you're right but you're obnoxious about it, people won't see you as the good guy. Took me until the end of grad school to figure that one out." rocketparrotlet
They're trying to be polite offering...
​"Never refuse when someone offers you a breath mint - my grandfather after I declined a breath mint from him." Reaper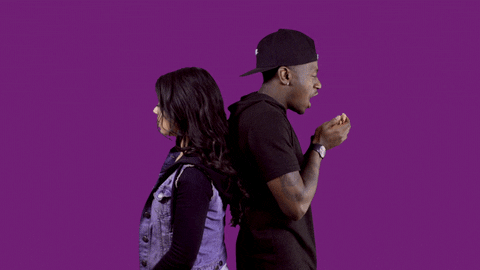 bad breath GIF by lovebrandimarie
Giphy
​"It'll eventually drive you apart..."
​"You don't ever truly know another person. Unless you can take up residence in their head, you'll never be privy to their true nature. Learned this through the process of growing up and losing friends/SOs."
"It's not always malicious, sometimes you latch onto the idea of a person rather than who they are. It'll eventually drive you apart as you realize that there is incongruity between who they are and who you think they are." Titronnica
​Good advice...
​"My dad taught me as a teenager that relationships should be easy. Biggest and best lesson I've ever learned. Relationships should not be filled with drama but with friendship and respect. Really helped me choose who to be with. Now I teach my daughters the same thing so maybe they can prevent being in a painful relationship." Dianne_Disco_3
"unapologetically do what makes you happy..."
​"As you reach adulthood , ie paying for a majority of things on your own and you make a majority of the decisions in your life. Believe in the decisions you make and unapologetically do what makes you happy regardless of what your parents think. They don't live your life and you will develop resentment if you don't do what truly makes you happy. I was 26 when I realized!" Cheslee3
She was wise...
"When I was in high school, my mom and I took a day to go church shopping in a new part of town. We must've gone to 5 services that day. Some were fun and lively, some were quiet and reserved. But one in particular really stuck out to me for being so… kooky."
"It was October, and the preacher was starting his sermon to the room of 40 people with 'Halloween is right around the corner. Who here celebrates Halloween?' I was the only person to raise my hand. The preacher goes 'Good! Because Halloween is celebrating the Devil, and we don't do that here.' At this point, I quickly drop my hand as people give me weird looks."
"My mom then goes 'by the way, it's not a good idea to volunteer information to a group of people you don't know.' I learned that I need to wait until I understand at least the basic dynamics of a group before sharing anything about myself. In these cases especially, it's better to be quiet and anonymous than to stand out and be a target. We never ended up going back to any of the churches we saw that day, though." psburrito
You can't trust people...
"Don't become a walking charity. When I was in my early-to-mid-20s, I had a lot of 'friends' who were falling on hard times or needed various types of help. And I was only too happy to help - I had the money, I had the time, I would do anything for them."
"Not one of them repaid - financially, or otherwise. Instead, I was just taken advantage of, left, right and center. It all ended when I suggested a friend of mine who broke up with their partner and had no place to live come stay with me. Next thing I knew, they were inviting their friends over all the time, often without my permission."
"They weren't contributing a penny to the income of the household. Their new partner soon moved in, and my house basically became a doss house. And they became a mean-spirited, emotionally abusive a**hole who made my life miserable in my own home."
"Now, I offer advice only. If you need financial support, you can go to the council. If you need housing, you can go to the council. If you want me to provide either of those things, you can bugger off." RedWestern
Some well thought out advice, hopefully we all can apply a little bit into our lives.
Want to "know" more? Never miss another big, odd, funny, or heartbreaking moment again. Sign up for the Knowable newsletter here.
Keep reading...
Show less
If you have ever survived a traumatic event that could have resulted in the worst possible outcome, it could really change your perspective on life.
Being lucky enough to tell stories after a near-tragic incident is the ultimate luxury others unfortunately never get to have.
Do they chalk it up to fate? Luck?
While some survivors count their lucky stars, others perpetually analyze how they might have avoided a dangerous situation.

But thanks to Redditor shpanda89 asking – "What is a basic survival tactic/rule/lesson that everyone should know?" – we now have an opportunity to be prepared if ever fate deals us a nasty blow.
Take notes. It could save your life.
In the event of a collision, you may want to keep these suggestions in mind to increase your chances of preventing worse injuries.
Preparing For Impact

"Bend your knees/elbows when bracing for impact. If you lock your joints you're probably going to break something."
– Etterra

After An Impact
"Stay still after a car wreck unless there's fire, moving around can worsen any potential spinal injuries, no matter what condition your car is in, if there's any chance of a spinal injury the fire brigade will still take the roof off and the paramedics extricate you in various braces to prevent movement."
Life Vests

"Wearing a life jacket is still important if you can swim. People drown because they're unconscious when they hit the water. Unless you can predict when you're going to pass out/get hit in the head/have an aneurism and fall out of the boat, then you need to keep the thing on."
In the event of a violent physical encounter or possible abduction, the following tips could prevent a bad situation from getting worse.
Fight For Your Life
"If someone tries to force you into a van/car/alleyway whatever in public, NOW is the time for maximal resistance. Also yell, scream, get others attention."
"They are trying to move you into a location where they have more control and safety, and you have less. This is your BEST chance to escape."
Let Yourself Go
"Also, stop using your legs to hold you up. Bend your knees or go completely limp. It's not intuitive, but try this. Grab a friend (with consent to the experiment) and pull them backwards...they will use their legs and most likely will actually walk themselves backwards because it's natural to do that if you feel you are going to fall backwards...this makes it quite easy for you to pull them with you. Then try again and tell them to go entirely limp, or let their legs go rubber. Now your victim is not helping you, you have to support more of their weight. Meanwhile, hopefully your victim is using their arms and hands to poke your eyes out. Not as easy as when the victim is standing!"
"So ... go limp."
Leaving Breadcrumbs
"You also wanna leave as much of your DNA everywhere as possible, pee yourself, spit, rip your hair out, go for gold and it'll make them a lot less likely to follow through."
– tiddyh0

A Built-In Plan B
"If you use a baseball bat for home defense, put a sock over the end of the bat in the scenario where the bad guy grabs it, you would unsheathe it."
– 10Dante4

If you ever find yourself lost in the middle of nowhere, you may want to avoid the following:
It's Not An Open Bar

"That most cacti only hold a weird fluid that hurts to drink. Unless you know your stuff don't go drinking cactus juice from any old plant."
Covering Ground
"If you are in the wilderness and need to sleep, do NOT sleep on the bare ground. You'll quickly become hypothermic. There's a reason bed rolls, sleeping bags, and hammocks were invented."
"If you have no camping bed, you can pile up leaves and brush, like a proper mattress thick pile, and lay in it to create an air pocket / buffer between you and the ground."
"This is arguably more important than being able to build overhead shelter or even being able to start a fire."
Keep From Straying
"If you're ever involved in something like a car crash in a remote area, do not leave the site unless absolutely necessary. Search & Rescue is far more likely to spot the crash well before they spot you."
I was mugged while walking back to my apartment a few years ago. I was not injured, but as I attempted to unlock the second door inside the vestibule of my building, I was slammed up against the wall by two, not so gentle, men.
It all happened so fast, but I wasn't sure if my two assailants had any sort of weapon on them. But I was not about to find out.
At the time, there was no surveillance camera installed in the vestibule, but I lied and yelled, "You guys know you're being caught on cameras right now, right?"
They loosened their grip on me right away and fled the scene without further incident.
Not sure if this helps in other similar situations, but making something up to scare off these delinquents seemed to be an effective tactic that may have prevented me from winding up in the hospital.

Keep reading...
Show less
It's no secret the last year or so has changed all of our lives in ways we wouldn't have expected. Whether you've done well or struggled, people are seeing life and relationships differently than before.
You may have taken time for yourself and started a creative hobby or faced breakups and other heartbreaks. Maybe added to your family, or perhaps experienced loss.
How will you recall this time? One Redditor wanted to know how people would describe the unique chapter of our lives.
Redditor broteafog wanted to hear what people thought in a single line. They asked:
"What's this chapter of your life called?"
The pandemic 15...
"'The plot thickens' - owing to my weight gain. You may refer to me as Plot." qalarkiyv
"The Thiccening" siamlinio
"it was always burning since the world's been turning..."
​"Why is everything on fire?" Redditwhale1
"Everything is on fire but, it's not my fault." Wrigley1121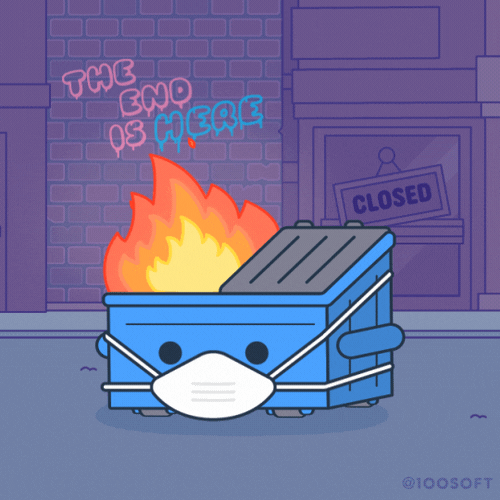 Mask Trash GIF by 100% Soft
Giphy
We agree...
"Why writing a book is more complicated than I expected." BW_bird
Not the happiest place on earth...
"Part 9 of Chapter 23: Why did I sell my soul to a mouse?" ​SkinnyAynte
"You work for Disney?" AbilityWhole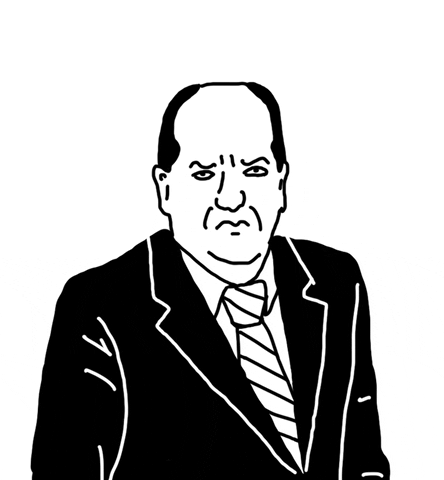 happy black and white GIF by louis16art
Giphy
*screams softly*
"These Are Supposed To Be My Peak Years. Emphasis On Supposed To." ​ItsAFineMisoSoup
"'Enjoy it! These are the best years of your life!'"
"cries" EmergencyMushroom1
Groundhog year...
"COVID Do-Over - Wipe the Slate Clean. New job, new home, new relationship, feels great to let go of all the toxic crap from my past that's been holding me back. The virus really gave a lot of people a chance to change their lives and try something new. Really glad I did."
The last 15 months may have been dumpster for but we've taken time to reflect and hope for a better year.
Want to "know" more? Never miss another big, odd, funny, or heartbreaking moment again. Sign up for the Knowable newsletter here.
Keep reading...
Show less