People Explain Which Animals Have A Bad Reputation That They Don't Deserve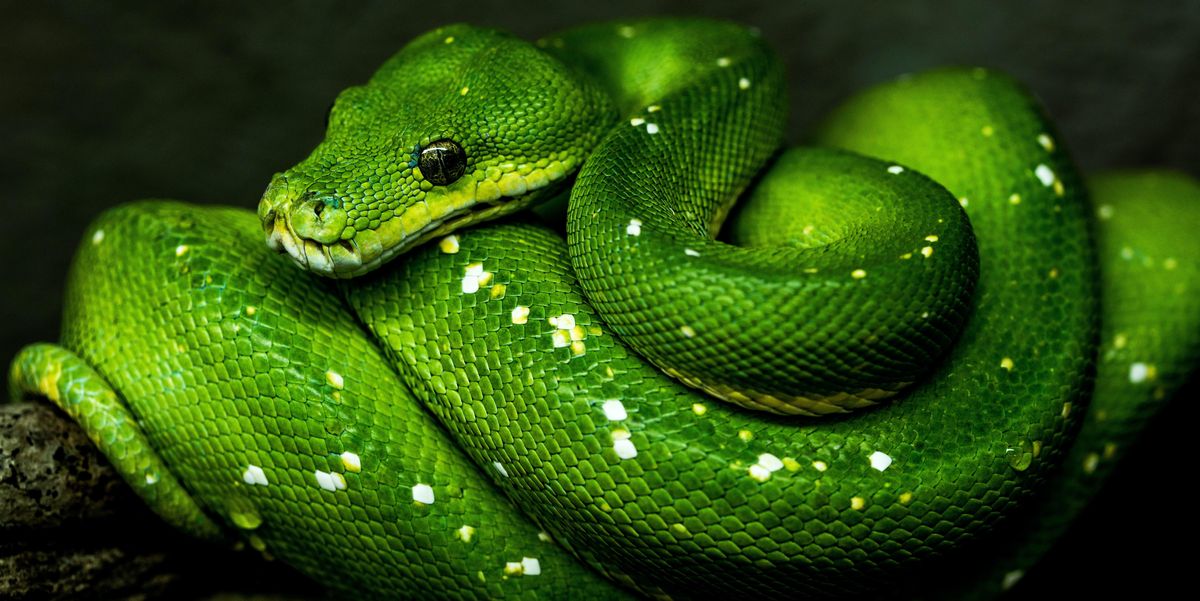 Cute and cuddly goes a long way when it comes to human opinions on our fellow fauna.
But the animals that prey on the cuter critters or are a bit bitey or less than lovely never fare as well in the court of public opinion.
While some animals are as vicious as their reputation claims—looking at you honey badger—others are simply misunderstood.
---
Redditor MrBonelessPizza24 asked:
"What animals have a bad reputation they don't deserve?"
Vultures
"At least in my area of the US, the buzzards [turkey vultures] clean up the trash and dead animals on the roads. Yes, they are not pretty to look at but they do the job barely anyone wants to do."
- Cheetodude625
"Fun fact about vultures. In India because cows are revered they would euthanize old or sick ones with a special chemical as it was deemed the most humane way to do it. However despite having an almost steel trap of a stomach this chemical was also killing the vultures."
"The vultures would usually eat the dead cattle when they were decomposing. As a result decomposing cows were no longer being consumed and were beginning to spread sickness to the people around them."
"The Indian government had to make a change to the way cows were euthanized and as a result the vulture population bounced back and sickness due to proximity of rotting cow corpses went down."
"Vultures are very important to the ecosystem, but are usually treated badly because of their primary purpose within it. They shouldn't be, they provide an integral piece of it."
- Ghonaherpasiphilaids
"Himalayan cultures have to assist the scavenger birds by cutting up their dead and feeding it to the scavenger birds."
"Where they are above the frost line nothing really decomposes. It's also much too cold for burial."
"I'm sure they appreciate the birds, as they'd have died of disease without their assistance."
- PolarBare333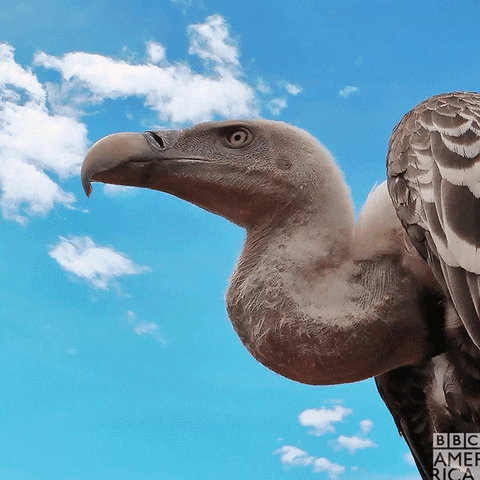 Giphy
Oviraptor
"It's extinct, but Oviraptor."
"Back in the day the first one found was a well preserved specimen lying in a clutch of eggs."
"Not much was known about oviraptor eggs at the time but these seemed to be from a much larger species, so it was thought that the critter died trying to get a free meal, so the paleontologist gave it the name 'Egg theif'."
"Years later, a really well preserved clutch of eggs was found, with perfect baby Oviraptor skeletons inside."
"The original specimen was a mother that died trying to protect its eggs, not trying to eat them. But because of paleontologys' 'first come, first served' rules in regards to naming things it will be forever known as a thief."
- Froskr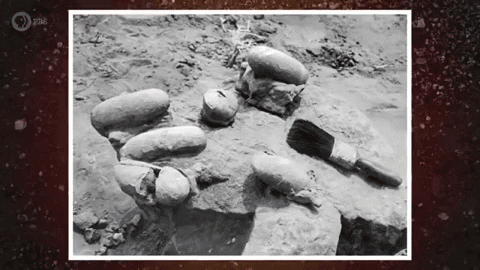 Giphy
Ravens
"Ravens."
"People think they're evil just because sometimes they're scavengers, and they were known to pick at bodies when public executions were still a thing."
"Because of that they're forever the symbol of death and many people think they're evil."
- BroskiWind
"Plus, they are pretty smart."
‐ The_Sound_of_Slants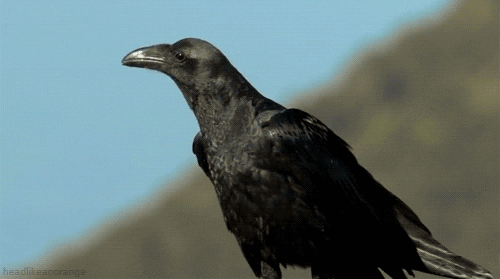 Giphy
Sharks
"Sharks."
"Humans taste disgusting apparently and sharks prefer something with blubber like seals or whales. Sharks have very very poor eyesight so they often mistake surfers for seals (imagine someone laying down on a surf board, it looks like a seal from below)."
"They aren't entirely sure what humans are and sometimes they'll do a test nibble to check. Then will go away once they realize that it's not a seal."
"Unfortunately their test nibbles aren't very gentle but also aren't fatal as long as no major arteries were hit."
"You're more likely to be killed by a cow than a shark."
- CapaxInfini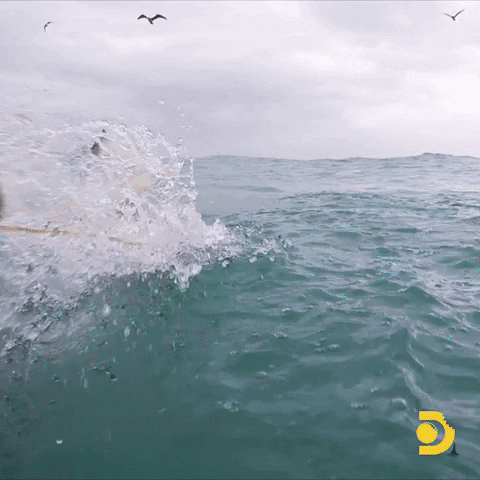 Giphy
MOO
"Most cows will not really hesitate to walk up to a human which could lead to a dangerous situation. A shark on the other hand?"
"Most sharks will quickly disappear into the depths the second they see a human. Hammerhead sharks, in particular, want absolutely nothing to do with us and will bolt on sight."
"Unless you're splashing around at the surface of the water, the chances of actually getting attacked by a shark unprovoked are super low. Cows seem more likely to attack unprovoked."
‐ Pixel131211
Bats
"Bats. They eat more insects in one night than a spider will in a month. And they're rarely aggressive."
"Bats aren't harmless. They are a carrier of rabies, which is deadly to humans and animals alike. You should definitely be *wary of them."
"They are wild animals, and though they aren't usually confrontational, that doesn't make them friendly, either. All I ask is if they are not bothering you, leave them alone."
"If they are, then please, do something about it. I don't want anyone to feel like they are obligated to allow bats to nest in their chimney or attic."
"Bats belong in the wild, not in your house."
- Independent_Sea_836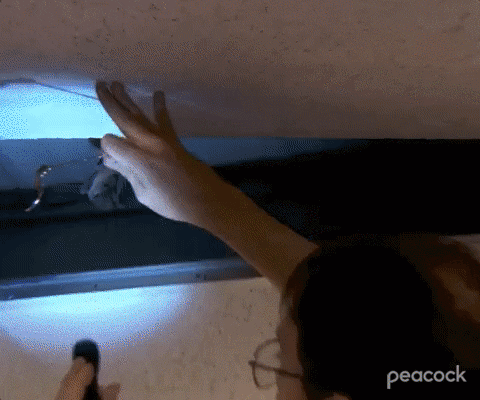 Giphy
Seagulls
"Gulls are actually really expressive and very social, so they're fun to watch."
"Mature gulls in flight are quite beautiful over the ocean."
"The reason they go after people's food is because people feed them."
- olivi_yeah
"I'll admit that I am one of the feeder people. When I'm fishing, I give some gulls (and other shorebirds) some of the bait."
"They love me and tend to keep the families and other fishermen and fisherwomen far enough away from me to satisfy my hate of socialization."
- Drulock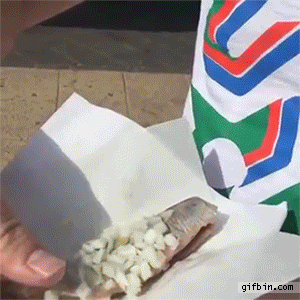 Giphy
(o)Possums
"[North American] Possums. They are very disease resistant."
"They are unlikely to carry rabies, because their body temperature is too low for the rabies virus to thrive."
- Automatic_Judge7910
"They also eat ticks!"
- Laurasaur20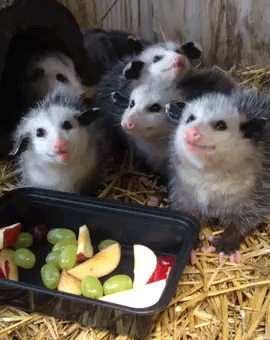 Giphy
Black Cats
"Black cats."
"They are even more adorable than the other cats and I don't understand why they have become the most known symbol of bad luck."
- SpacePickle95
"We've had 3. Each one was as awesome as the next."
"They still have different personalities, but black cats seem to have bolder personalities."
- normaldeadpool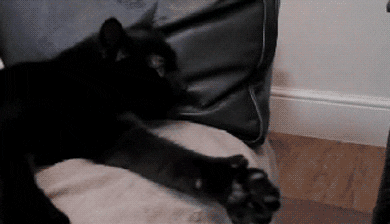 Giphy
Bees
"Honey bees. People are terrified but the last thing a honeybee wants to do is sting you."
"They just want to work. They are gentle creatures with personality and moods."
- thickener
"Most people can't tell the difference between bees and wasps and assume bees will behave like wasps."
- ReallySmallWeenus
"We are so large compared to bees that they actually only see us as environmental markers. When they see us, they see a mountain, not a giant."
"They might sting your hand if they mistake it for an adversary, but they don't care about you."
"They evolved to recognize other insects as predators. You are too big to register as living."
- Crazed_waffle_party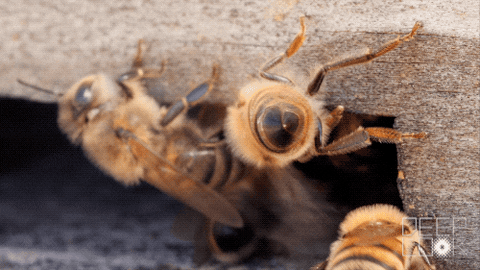 Giphy
Mosquitoes
"Mosquitoes."
"Just kidding—f'k mosquitoes."
- coobreeze6
"Came here to see if anyone would defend mosquitoes."
"I would have then assumed that "person" was in fact a sentient mosquito. And never went outside again."
- snowman226
"Mosquitos have a vital role in the ecosystem. They are the food of some animals like frogs and dragonflies."
"They are vegetarian most of the time; they eat nectars. They only bite when they are pregnant; they need the protein in blood for the eggs."
"BUT, mosquitos also have the most number of humans killed. They are the carrier of many diseases like malaria and dengue fever."
- Background-Lunch698
"Apparently only 6% of mosquito species feed on humans, and only half of that actually carries deadly diseases."
- NotGod_DavidBowie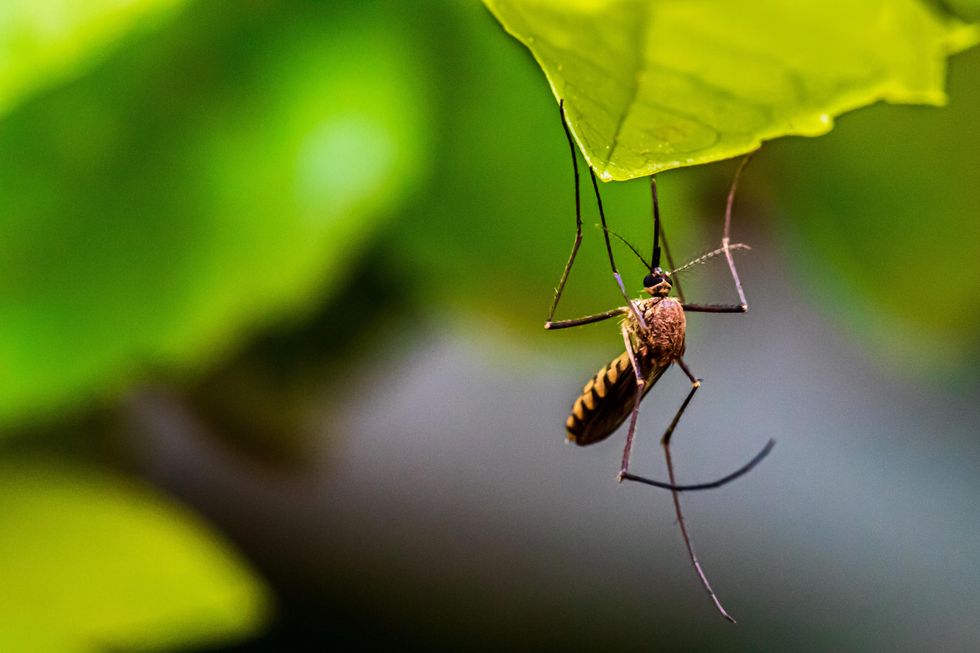 "Bats are my favorite animal and it breaks my heart that they're always the scapegoat. Rabies? Bats. SARS? Bats. COVID? Bats. They're very unlikely to pass on rabies, despite what that rabies copy pasta might have you think, because they die quickly from it."
an_ineffable_plan
WOOF!
"Wolves... they are vital to ecosystems and if you leave them alone they will do the same, if you save its life it'll remember years later, and it's tragic they have such a huge negative stigma against them."
Many_Rule_9280
"I love wolves! I remember seeing one on a hike with my family down by a pond, it was a beautiful sight. Wolves really need more appreciation."
bunnies_can_fly
Set Them Free
"Greyhounds. People breed them and keep them in concrete cages and abuse them and the only interactions they get is being made to chase a fluffy thing to activate their prey drive to win their owners money. And people wonder why they're nervous dogs who chase anything resembling a bunny, including cats and small dogs. Source: I fostered rescued racing dogs."
its_jaz_tho
Genius
"Foxes. Even in children's fairy tales, we were shown that foxes are cunning and greedy. However, in life they are like dogs with the habits of a cat and make cute sounds. Although I may be wrong."
ZaneElrick
"Not wrong, they have many vocalizations and can be fairly tame (rescued or captive foxes) wild foxes are notoriously shy by not gunna bother people. The only cons are they are high risk for rabies and thier pee smells so bad that people who work with them have an impaired social life. But they are still stinkin' cute"
SoccerGamerGuy7
The Scourge
"Hyenas."
IfAwardDeleteAccount
"Just to throw examples out there, hyenas are often depicted as scavengers who scrounge the scraps from the mighty lions. In reality, hyenas are the most successful predators in Africa and lions steal their kills."
"They're also considered to be the most socially complex carnivores in the world and they help to stop the spread of disease by eating every part of their kills. Vultures (another group with a bad rap) are also great at stopping disease from spreading."
BadgerSituation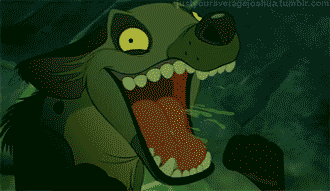 The Lion King Lol GIF
Giphy
Not a Pest
"Spiders, they're just doing their thing being good people and eating the true pests."
COVID-69420bbq
"Man, I love having me a spiderbro. So far, I've had at least one in each place I've lived. It's nice knowing I got one looking out for me, keeping my place gnat/fly free. I don't understand what people don't understand about a mutually beneficial relationship. It's like borrowing some friction from a stranger, nothing wrong with it."
asdaaaaaaaa
Oink
"Pigs. Any farm animal, but pigs and cows don't deserve being mocked and tortured. Pigs are highly intelligent animals, some outperforming 3 year old toddlers. 'Pig' is used as an insult to men/ cops, but it's a really gross comparison because they're smart, sweet, and just wanna decorate their little area with flowers. Be nice to all animals please and at least learn about who you're eating."
Oliviasharp2000
All life on Earth evolved into a niche in the food chain.
While the extinction of one species might not topple the ecosystem, it does have an impact.
Medicine is a difficult profession. Thanks to the wonder that is human nature, healthcare workers are subjected to incredible Darwin-award-winning scenarios daily, so it's no wonder that many of them feel the need to go home and scream into their pillows at night. From self-inflicted injuries to dangerous prescription misuses, these Redditors revealed the most facepalm-worthy patients they've ever encountered.
But be warned: They'll all leave you wondering how we've survived this long as a species.
In almost every interaction with a Karen, there will come a point where she (or he) will ask to speak to the manager. They seem to think that if they over others and just act a fool, they can get what they want—but the following managers REFUSED to let these Karens get away with their inconsiderate antics.
In the United States, it's no secret that sex education for minors is inconsistent at best.
But some people learned very unexpected stories about how babies were made, and those stories had a way of making a lasting impression.
Curious about other's stories, Redditor ILoveYourCat asked:
"How did you think babies were made when you were little?"
One Time's the Charm
​"I knew babies came from sex as a fairly young child. My parents never sugar-coated that. But for some reason, as a kid, I thought you only had to have sex once to have multiple pregnancies. I seriously didn't fix that misunderstanding until early middle school."
- Crazey1988
"At some point, when I finally accepted that you had to have sex to have a baby, I thought the only time people have sex was to make a baby, and it only took one time to get the job done."
"Then when I figured out teenagers were having sex, I thought you had to be married and have sex to make a baby, but then when my unmarried cousin got pregnant, I was just confused."
"But I was sure my parents only had sex four times, and then when my mom got pregnant with number five, I thought, 'Wow, they did it again.'"
- Raw_Combination_438
Stealing Storks
"A stork delivered them, of course. What the f**k, lol (laughing out loud)."
- Dells51
"Storks... I thought people trained them to steal babies from a factory and you would leave special treats on your doorstep as payment and encouragement for the stork to steal one for you."
"I was scared to death of birds for the longest time and would have a tantrum at the zoo when I saw a flamingo."
- No_Finish_3144
Young Conspiracy Theorist
"The government. I used to think that we lived in a totalitarian society and that the government was in complete control of everything."
- bebotak**t
"I thought the President sent people their babies when asked by mail."
- GustavoAlex7789
Scheduled Baby Delivery
"The women in my family explained to me at the age of six that a doctor calls you sometime after reaching adulthood at the age of 18 to schedule a baby delivery date."
"The husband either pays to schedule the appointment or the government does after verifying that you have been married and financially stable for quite some time."
- Lokikat00
Marital Kissing
"When two people kissed."
- Short-Reality7353
"I thought the same thing, but I understood that when my mom gave me a kiss, there was no risk. Being someone raised in a very Christian background, I assumed that when you got married, God made kissing a reproductive act."
"Since I made this assumption, I remember questioning why teenage pregnancy could possibly be an issue."
- meuserj
The Ultimate Christmas Gift
​"I thought Santa was bringing them."
- NorskoTheScorpion
"He was. I mean, Christmas comes but once a year..."
- Nouveauuuu
"I MAY NEVER ENJOY CHRISTMAS AGAIN."
- NorskoTheScorpion
A New Meaning to 'Forest Friends'
"When I used to ask my dad where I came from, he'd say he found me under a rock in the forest. Of course, I would go look for babies under rocks, too, but all I ever saw was dirt and those rolly-polly pill bug thingies."
"It was so gross thinking babies were just found THERE that I was actually relieved to find out how they were actually made!"
- melodie-artist
Pregnant By Proximity
"I thought women got pregnant by just being around a man, and I was always confused about what would happen if a woman still lived with her parents or dad after she's an adult."
- ILoveYourCat
Coming of Age Story
"I thought it was a 'just happens once you reach a certain age' sorta thing. As a woman, I was terrified because pregnancy sounds like the most awful thing, lol (laughing out loud)."
"(I know the end result is worth it but even as a 31-year-old, I'm like, nope.)"
- BansheeShriek
Sounds Plant-Based
"I thought they grew like a seed inside the mother's belly."
- maclaglen
"Technically, that's true."
- ManagementFresh4960
"Watermelon seeds."
- bravovice
"Well, not like that."
- ManagementFresh4960
The Power of Marriage
"My mum told me you couldn't have a baby if you weren't married. Note that she said 'couldn't', not 'shouldn't'."
"When my unmarried cousin was sleeping a lot my mum told my aunt 'she's having a baby'. I thought 'she can't be having a baby, she isn't married.'"
"A couple of weeks later she had an engagement party, quickly followed by a registry office wedding. She had a baby a few months later."
- MolassesInevitable53
Baby Trees
"I thought they grew on trees. True story."
- 8inchsalvatorre
"Baby trees, lol (laughing out loud)."
- ILoveYourCat
"I was surprised when I learned how it really happened, lol. I was like, 'You mean there are no trees?' And Mom just shook her head."
- 8inchsalvatorre
They Were Just There
"I don't recall a time where I gave the matter any thought without knowing the reality of it."
"Like, literally, until the day I was first introduced to the concept of birth, I don't think I cared where babies came from."
- N_Who
"Right, the little guys just EXISTED."
- Mizar97
Educated Is Best
"I asked my mom and she told me the truth."
"Educate your kids, folks. They can handle it."
- Bite_Me_23
Spontaneous Babies
"I didn't... They just showed up, honestly."
- badguywindow
"That's what I thought. I was terrified as a little kid that I'd wind up being a teenage mother because I thought it just happened spontaneously."
- dinosore
"Exactly what I thought would happen. Like one day you were just, boom, six months pregnant."
- badguywindow
While these responses might be funny, it's an important reminder of an area in the educational system that's often lacking.
But in the meantime, while the system's curriculum is getting sorted out, at least we can take comfort in the fact that we weren't alone in believing these tall tales.
What is it that makes people confess their deepest, darkest sins to millions of strangers on Reddit? While we may not know the answer, we do know that the following confessions run the gamut from funny to salacious to nasty nightmare fuel. In fact, you might want an Ouija board to send some of these skeletons back to the closets from whence they came.