People are wondering if a government minister can't just let it go, already.
Damares Alves, a minister in Brazil, has recently caught the attention of social media after going on a rant about the Disney film Frozen.
The Human Rights Minister (yes, seriously) made a claim that Frozen's lead character, Elsa, is a lesbian, and is apparently "turning children gay".
Wow.
In her speech, Alves insists that in depicting Elsa's character, young girls are being inspired to grow up and marry women, rather than marrying "Prince Charming".
She delivers this speech to an audience of missionaries and pastors, passionately speaking out about the bad influence that the Ice Queen has on children.
Alves declared:
"You know why she only ends up alone in an ice castle?"
"Because she is a lesbian!"
Twitter, of course, had plenty to say about the clip.
Some have even sought out Idina Menzel, the actress who voices Elsa, for her take on this claim.

Others have turned to Disney.
Alves' theory is that Elsa will "come back to kiss Sleeping Beauty with a gay kiss".
After getting over five million views on Twitter, Alves, of course, began receiving backlash.
She defended herself on her Instagram account by saying that she simply didn't want to turn a children's film into a statement about sexuality.
"My criticism is known to all; I am criticising the attempted interference of gender ideologists in our children's identities."
Alves goes on to explain that she believes children should be playing with toys, rather than worrying about their sexuality.
Despite the claims she is making, there is no statement on whether or not the Disney queen is a lesbian.
There is speculation that Elsa may have a girlfriend in the upcoming Frozen 2, but so far there is no confirmation from the studio or from Menzel one way or the other.
Either way, there are plenty of fanfiction writers who will make it happen if Disney doesn't.
Honestly, Disney should just give the people what they want.
Regardless of what the minister claims, Elsa will remain a character beloved by young audiences everywhere, gay or not.
The homophobes never bothered her, anyway.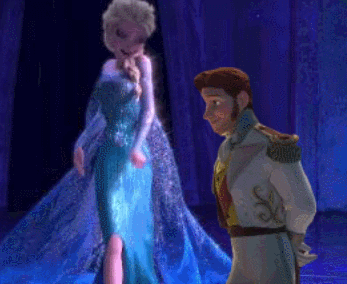 GIPHY