People Describe The Worst Thing They've Ever Seen At A Strip Club
There is nothing wrong with sex work.
Sex work is real work.
Which is why I've always wondered... why do strip clubs have to be so gross?
But the hygiene is probably the tip of the crazy stories when it comes to strip clubs.
RedditorNomadFourFivewanted to hear about what happens behind closed doors in the places where the clothes come off. They asked:
"What is the worst thing you've seen at a strip club?"
---
One of the very few times I've been to a strip bar, the buffet was not a good choice.
"You interested?"
"I was at a place in a poorer Rust Belt town. Girl comes up to us, pulls a baggie with a white powder out of it, throws it onto the table and says 'I have to sell this for my boyfriend tonight. You interested?' We said no and she grabbed said bag and continued on her mission."
Affectionate-Pea8706
Too Much Seen
"I saw my first dead body at a club in East Dallas. Story was, a girl that worked there set a guy up to get robbed. He found out, hit her in the head with a beer bucket and a fight ensued among several patrons. I assume most of them didn't know the reason she was hit and just fought the guy. One of those people was a regular."
"As the almost robbed guy left the club, the regular threw a beer bottle at his head. Almost robbed guy steps out of his car, walks up, pulls out a gun and dropped him at point-blank range right in front of the club's entrance/exit. He returned to his car and wasn't found by police for several months."
Kjoco9
Bad Land...
"Saw a guy get his penis broken. At this one club they'd bring guys up on stage, strap them to a chair next to the pole and the girls would take turns sliding down it really hard and fast and landing on his crotch. Basically a way of hazing a guy for his birthday, bachelor party or similar occasion. Somehow the girls did it so that it probably looked worse than it was. Except one time... Not sure what went wrong, but when the third girl slid down, he yelled out in pain. 15 minutes later he left in an ambulance."
Content-From-Reddit
Good Monday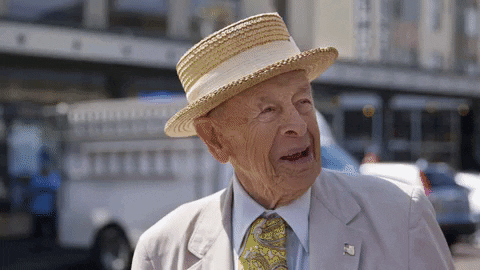 Old Man Smile GIF by F*CK, THAT'S DELICIOUS
Giphy
"Old dude on an oxygen tank, smoking. He turned toward the crowd and with the two teeth he had left, he spat out, 'Ya-kin see 'er t**s.' Solid Monday night."
Legal-Banana-8277
Goodness. What in the world. Can't people just watch the show?
Simplicity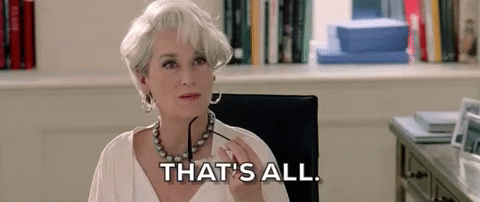 Meryl Streep GIF
Giphy
"Ankle monitoring bracelet on... and heels… and that's it."
Bangorilla
Bad Tricks
"Saw a girl climbing up the pole and she was strong. She could climb that thing fast. Until she hit the bolts holding to the ceiling with her head. She came down even faster and her head was bleeding bad. Ambulance was called and she took a ride."
wtfjusthappened315
"I once saw that done right. She climbed up the pole and when she got to the top she disappeared into the rafters like a raccoon. A moment later she reappeared upside down, legs around the pole, then did a dead drop and stopped herself inches from the bottom using nothing but her thighs."
PM_Me_HairyArmpits
The Hit
"I went to the local ratty strip club with some buddies. I didn't really want to be there but it was somewhere to party after the bars closed. I got to talking to a woman in her 40's in a nurses outfit. She told me she was wearing it because her daughter is going to nursing school and she's working there to pay for it."
"She then tells me she's paying for it to get closer to her daughter since she just got out of prison for putting a hit out on her husband. The guy the hit man went after attacked the wrong person and got arrested. Snitched on her. I was too sober to be dealing with all that haha."
wythehippy
In Canada
"My 19th birthday (legal in Canada) went to the strip club for the first time. This one dancer was so sick. She coughed and blew her nose through the whole set. She looked miserable. She was obviously off her game. She was getting no reaction from the crowd. My buddies and I tipped her really well since we felt so bad for her."
Metaldwarf
Oh Candice
"A stripper pulling her panties to the side and rubbing her butt up and down my face. When I told another dancer, she said 'Oh yeah. That's Candice, she does that.'"
No_Conversation8959
Fixer Upper
"A Club in Niagara Falls Canada has the seamstress who fixes the g-strings and outfits set up in the ladies bathroom. This poor old woman works all night in a stinky bathroom, so wrong."
REDDIT
"Group of us dad bros got dragged to a club by the one last guy getting married. We had some drinks and a buddy ripped the brand new button down off a friend. Before we can say anything the strippers at the table were down collecting the buttons. All they said was, 'we've got a girl. $40 and 20 minutes later his shirt came back good as new.'"
txvacil
Happy...
"A stripper crying and being consoled by other strippers because no one was asking her for lap dances... it was all a bit too real. It was my 18th birthday and first ever strip club experience.. it put me off them for good."
Puzzled_Use7034
The Guy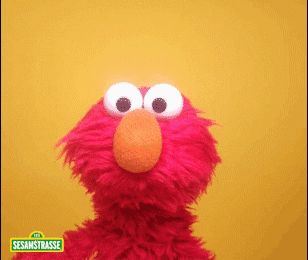 Elmo Hello GIF by Sesame Street
Giphy
"I went and with a friend one time for just a normal evening. Halfway through the evening his expression went from 'being a guy in a strip club,' to like he just seen something horrible. To find out his mom was actually up on the stage. He never knew what she did at night because he lived with his dad."
deano1344
I'll never forget it...
"I worked for a beverage company in my early 20's, we delivered pop and bar mix to night clubs/ peelers and restaurants. Met a lot of dancers. A lot of them were smart college girls that made great money when they weren't in class or doing homework. There was the opposite side of that coin and some were doing it to support their habits. One of the poorer establishments in the far reaches of the area catered to a lower crowd."
"There was a problem with one of the juice guns so I was working behind the bar for a bit. The place had a very small corner stage and a woman wearing clothes that didn't fit got up on the stage. She was clearly wasted , had a black eye and was covered in bruises. The pole was her support while she was standing (dancing) and she tried to swing around on it with one hand . Her grip slipped and she fell off the stage and face planted on the floor."
"The staff, the patrons. Everyone saw it and no one did anything for what seemed like forever. The bar was on the opposite side of the room and I had to tell a waitress to do something. They picked her up and took her into the back. It was completely bizarre. I'll never forget it."
shaundisbuddyguy
WTF?
"It's a toss-up between the pregnant (7-8 months) stripper smoking and drinking alcohol, or the stripper giving lap dances to her aunt, then her uncle, then her 17 yo cousin while only wearing a g-string."
gheiminfantry
Bye Now
"In Vegas. I see a guy walk in. Purchased 2 drinks. Slams them. Walks down to the stage. Pulls out a wrinkled 1 dollar bill from his pocket. Wraps it around his pointer finger and proceeds to cram it up the stripper on stages a**. Turns around and walks out. Never to be seen again."
ImLostAndILikeIt
Hidden
"Stripper had previously had a breast implant rupture and had to have it removed. I guess she couldn't afford a new one so when she danced she always had her hair draped over that side to try to hide the deflated beast. Queens strip club near Vancouver, it's gone now I think."
ticklemebits
YOU?!
"I was out with my buddy in college and he saw his younger sister's best friend on stage (he had no idea she was a stripper and had grown up with her), took his jacket and tried to cover her up. The bouncers swarmed in and almost beat his a**. Was more comical than anything and he tried to give her a lecture as she was collecting tips and killed the vibe."
imjustaguy812
This is why we should stay at home. Safe.
Medicine is a difficult profession. Thanks to the wonder that is human nature, healthcare workers are subjected to incredible Darwin-award-winning scenarios daily, so it's no wonder that many of them feel the need to go home and scream into their pillows at night. From self-inflicted injuries to dangerous prescription misuses, these Redditors revealed the most facepalm-worthy patients they've ever encountered.
But be warned: They'll all leave you wondering how we've survived this long as a species.
In almost every interaction with a Karen, there will come a point where she (or he) will ask to speak to the manager. They seem to think that if they over others and just act a fool, they can get what they want—but the following managers REFUSED to let these Karens get away with their inconsiderate antics.
In the United States, it's no secret that sex education for minors is inconsistent at best.
But some people learned very unexpected stories about how babies were made, and those stories had a way of making a lasting impression.
Curious about other's stories, Redditor ILoveYourCat asked:
"How did you think babies were made when you were little?"
One Time's the Charm
​"I knew babies came from sex as a fairly young child. My parents never sugar-coated that. But for some reason, as a kid, I thought you only had to have sex once to have multiple pregnancies. I seriously didn't fix that misunderstanding until early middle school."
- Crazey1988
"At some point, when I finally accepted that you had to have sex to have a baby, I thought the only time people have sex was to make a baby, and it only took one time to get the job done."
"Then when I figured out teenagers were having sex, I thought you had to be married and have sex to make a baby, but then when my unmarried cousin got pregnant, I was just confused."
"But I was sure my parents only had sex four times, and then when my mom got pregnant with number five, I thought, 'Wow, they did it again.'"
- Raw_Combination_438
Stealing Storks
"A stork delivered them, of course. What the f**k, lol (laughing out loud)."
- Dells51
"Storks... I thought people trained them to steal babies from a factory and you would leave special treats on your doorstep as payment and encouragement for the stork to steal one for you."
"I was scared to death of birds for the longest time and would have a tantrum at the zoo when I saw a flamingo."
- No_Finish_3144
Young Conspiracy Theorist
"The government. I used to think that we lived in a totalitarian society and that the government was in complete control of everything."
- bebotak**t
"I thought the President sent people their babies when asked by mail."
- GustavoAlex7789
Scheduled Baby Delivery
"The women in my family explained to me at the age of six that a doctor calls you sometime after reaching adulthood at the age of 18 to schedule a baby delivery date."
"The husband either pays to schedule the appointment or the government does after verifying that you have been married and financially stable for quite some time."
- Lokikat00
Marital Kissing
"When two people kissed."
- Short-Reality7353
"I thought the same thing, but I understood that when my mom gave me a kiss, there was no risk. Being someone raised in a very Christian background, I assumed that when you got married, God made kissing a reproductive act."
"Since I made this assumption, I remember questioning why teenage pregnancy could possibly be an issue."
- meuserj
The Ultimate Christmas Gift
​"I thought Santa was bringing them."
- NorskoTheScorpion
"He was. I mean, Christmas comes but once a year..."
- Nouveauuuu
"I MAY NEVER ENJOY CHRISTMAS AGAIN."
- NorskoTheScorpion
A New Meaning to 'Forest Friends'
"When I used to ask my dad where I came from, he'd say he found me under a rock in the forest. Of course, I would go look for babies under rocks, too, but all I ever saw was dirt and those rolly-polly pill bug thingies."
"It was so gross thinking babies were just found THERE that I was actually relieved to find out how they were actually made!"
- melodie-artist
Pregnant By Proximity
"I thought women got pregnant by just being around a man, and I was always confused about what would happen if a woman still lived with her parents or dad after she's an adult."
- ILoveYourCat
Coming of Age Story
"I thought it was a 'just happens once you reach a certain age' sorta thing. As a woman, I was terrified because pregnancy sounds like the most awful thing, lol (laughing out loud)."
"(I know the end result is worth it but even as a 31-year-old, I'm like, nope.)"
- BansheeShriek
Sounds Plant-Based
"I thought they grew like a seed inside the mother's belly."
- maclaglen
"Technically, that's true."
- ManagementFresh4960
"Watermelon seeds."
- bravovice
"Well, not like that."
- ManagementFresh4960
The Power of Marriage
"My mum told me you couldn't have a baby if you weren't married. Note that she said 'couldn't', not 'shouldn't'."
"When my unmarried cousin was sleeping a lot my mum told my aunt 'she's having a baby'. I thought 'she can't be having a baby, she isn't married.'"
"A couple of weeks later she had an engagement party, quickly followed by a registry office wedding. She had a baby a few months later."
- MolassesInevitable53
Baby Trees
"I thought they grew on trees. True story."
- 8inchsalvatorre
"Baby trees, lol (laughing out loud)."
- ILoveYourCat
"I was surprised when I learned how it really happened, lol. I was like, 'You mean there are no trees?' And Mom just shook her head."
- 8inchsalvatorre
They Were Just There
"I don't recall a time where I gave the matter any thought without knowing the reality of it."
"Like, literally, until the day I was first introduced to the concept of birth, I don't think I cared where babies came from."
- N_Who
"Right, the little guys just EXISTED."
- Mizar97
Educated Is Best
"I asked my mom and she told me the truth."
"Educate your kids, folks. They can handle it."
- Bite_Me_23
Spontaneous Babies
"I didn't... They just showed up, honestly."
- badguywindow
"That's what I thought. I was terrified as a little kid that I'd wind up being a teenage mother because I thought it just happened spontaneously."
- dinosore
"Exactly what I thought would happen. Like one day you were just, boom, six months pregnant."
- badguywindow
While these responses might be funny, it's an important reminder of an area in the educational system that's often lacking.
But in the meantime, while the system's curriculum is getting sorted out, at least we can take comfort in the fact that we weren't alone in believing these tall tales.
What is it that makes people confess their deepest, darkest sins to millions of strangers on Reddit? While we may not know the answer, we do know that the following confessions run the gamut from funny to salacious to nasty nightmare fuel. In fact, you might want an Ouija board to send some of these skeletons back to the closets from whence they came.