Nobody should be alone on Valentine's Day and pondering "what if?"
When it comes to love, the opportunities are out there for the taking as long as you've got the guts to grab them. Cupid's aim is unreliable, ladies.
No one knows this better than sex and relationships expert @Ooloni.
So she encouraged women to participate in the annual Valentine's Day challenge, where single ladies text message their crushes in the hopes of nabbing themselves a date on February 14.
---
"Ladies..who's ready for the Valentine's Day challenge this year?" @Ooloni tweeted on Tuesday to her army of female followers.
"Message your crush 'I've had a crush on you for some time. Would you like to go on a date with me this Valentine's Day?'"
Many answered the call, or rather, sent out their declarations of love.
It's not romantic, but it's an unexpected response.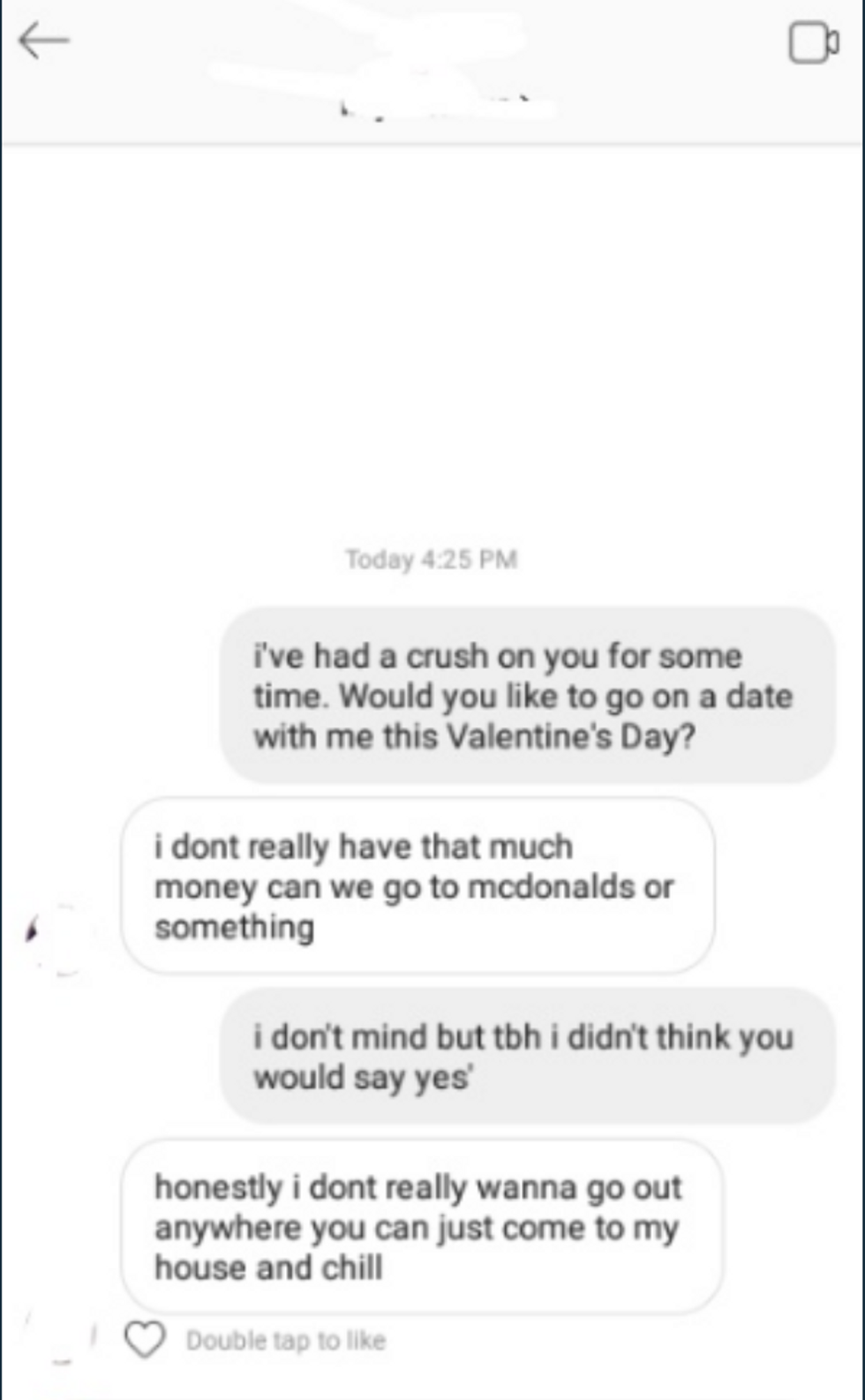 @frenchcocoa/Twitter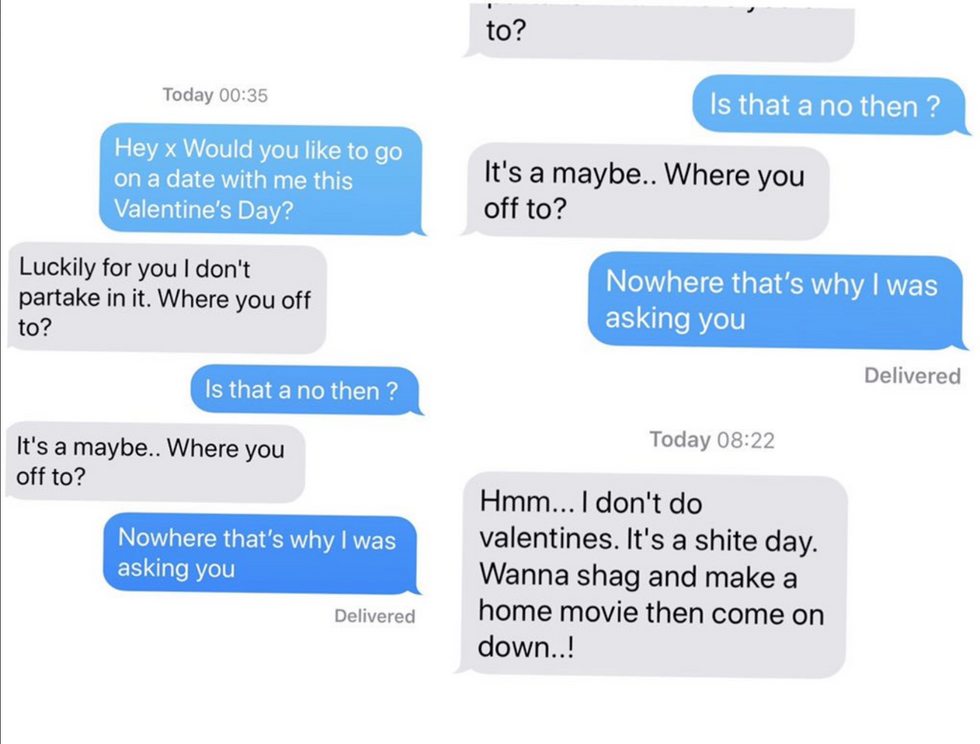 @/Twitter
Nothing ventured, nothing gained.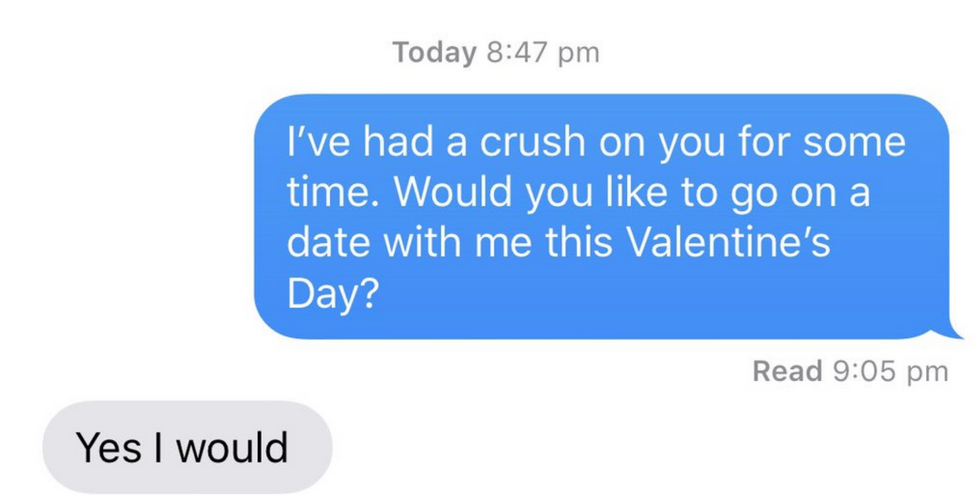 @empresshlw/Twitter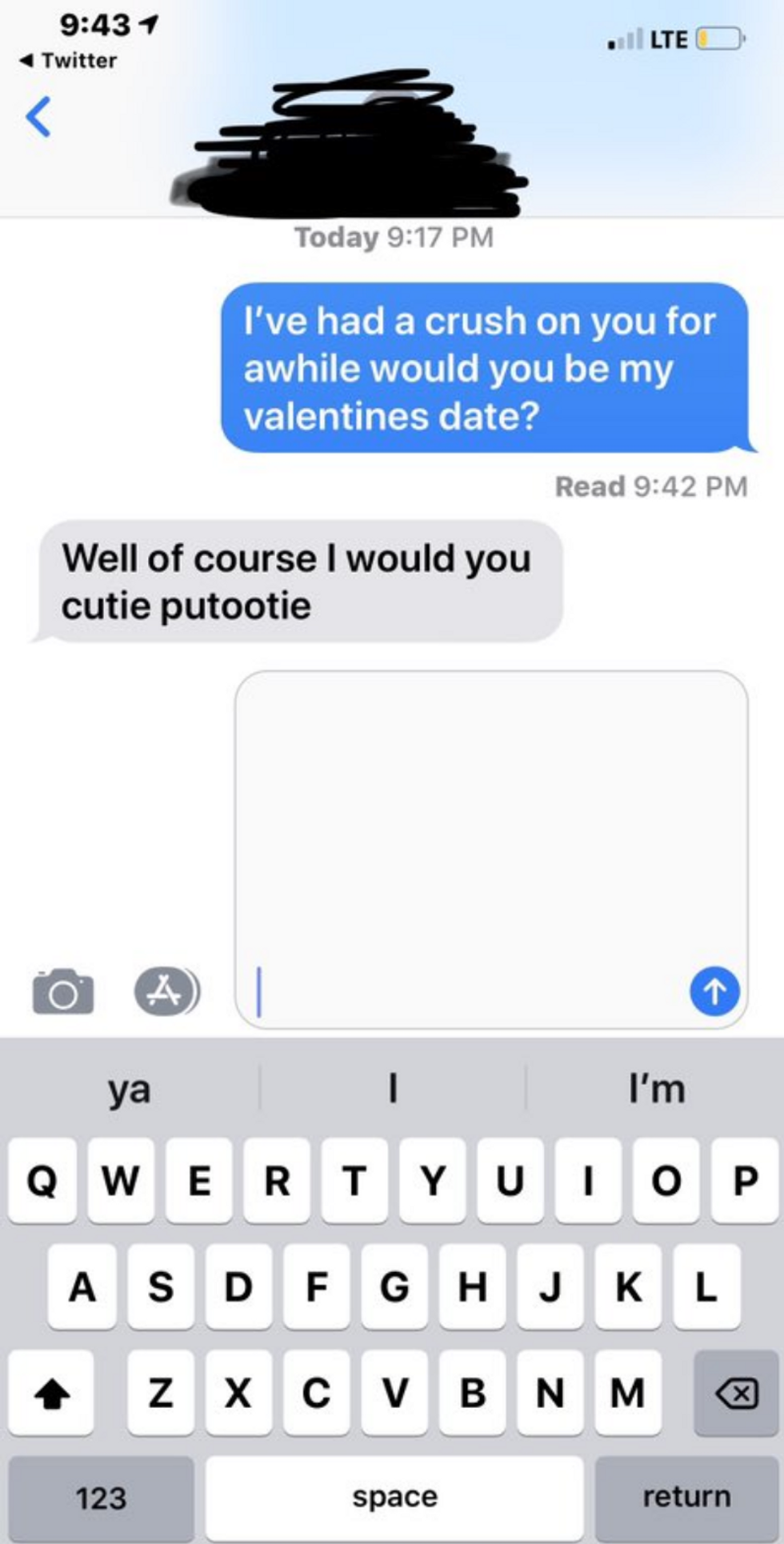 @shayberry16/Twitter
Now that the hard part is out of the way, what's next?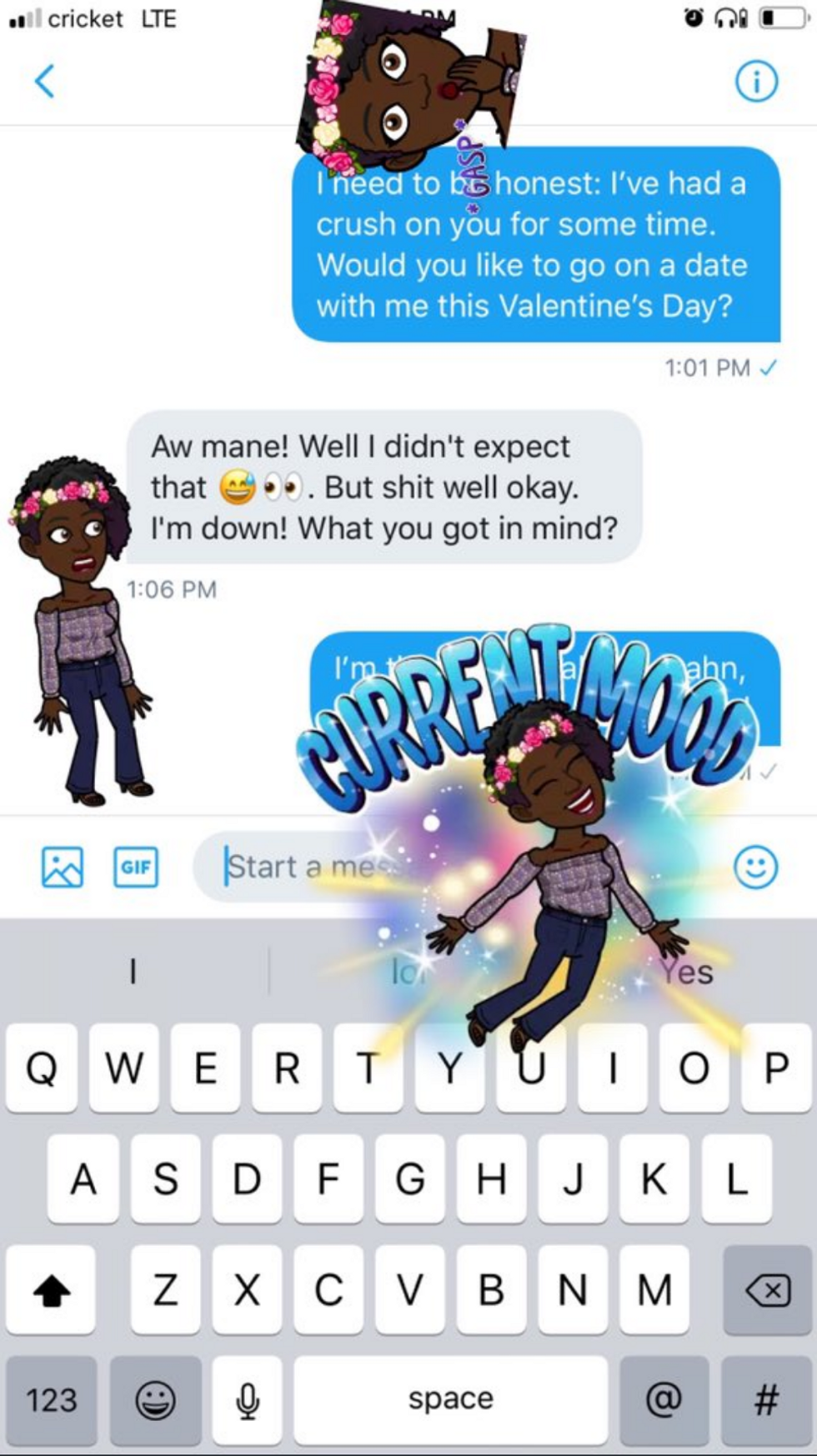 @SiSi-Simply/Twitter
Thanks for playing.
This dude deflected the question with a question.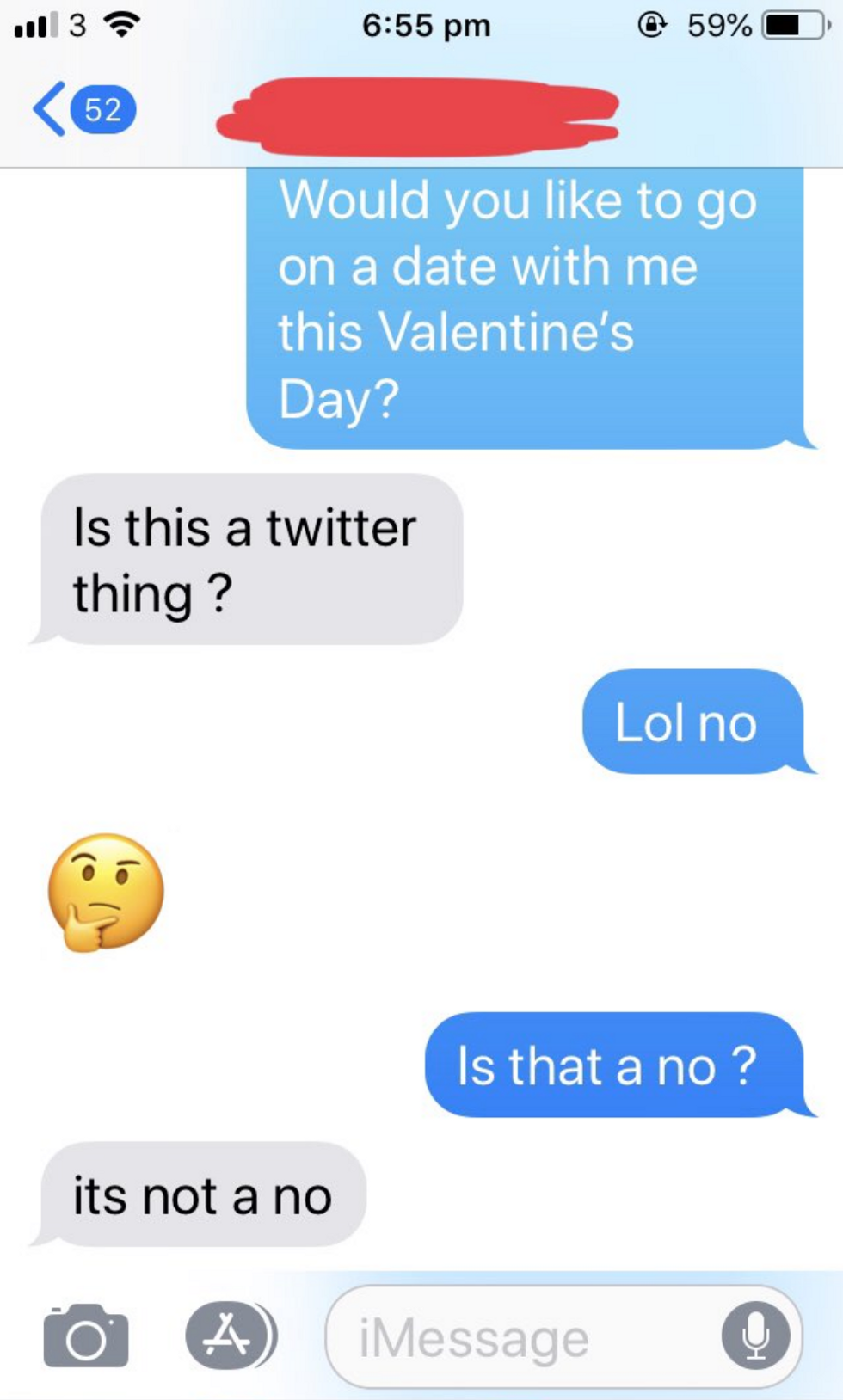 @Pinkbabyshey/Twitter
Some hit love purgatory. Man, the suspense kills!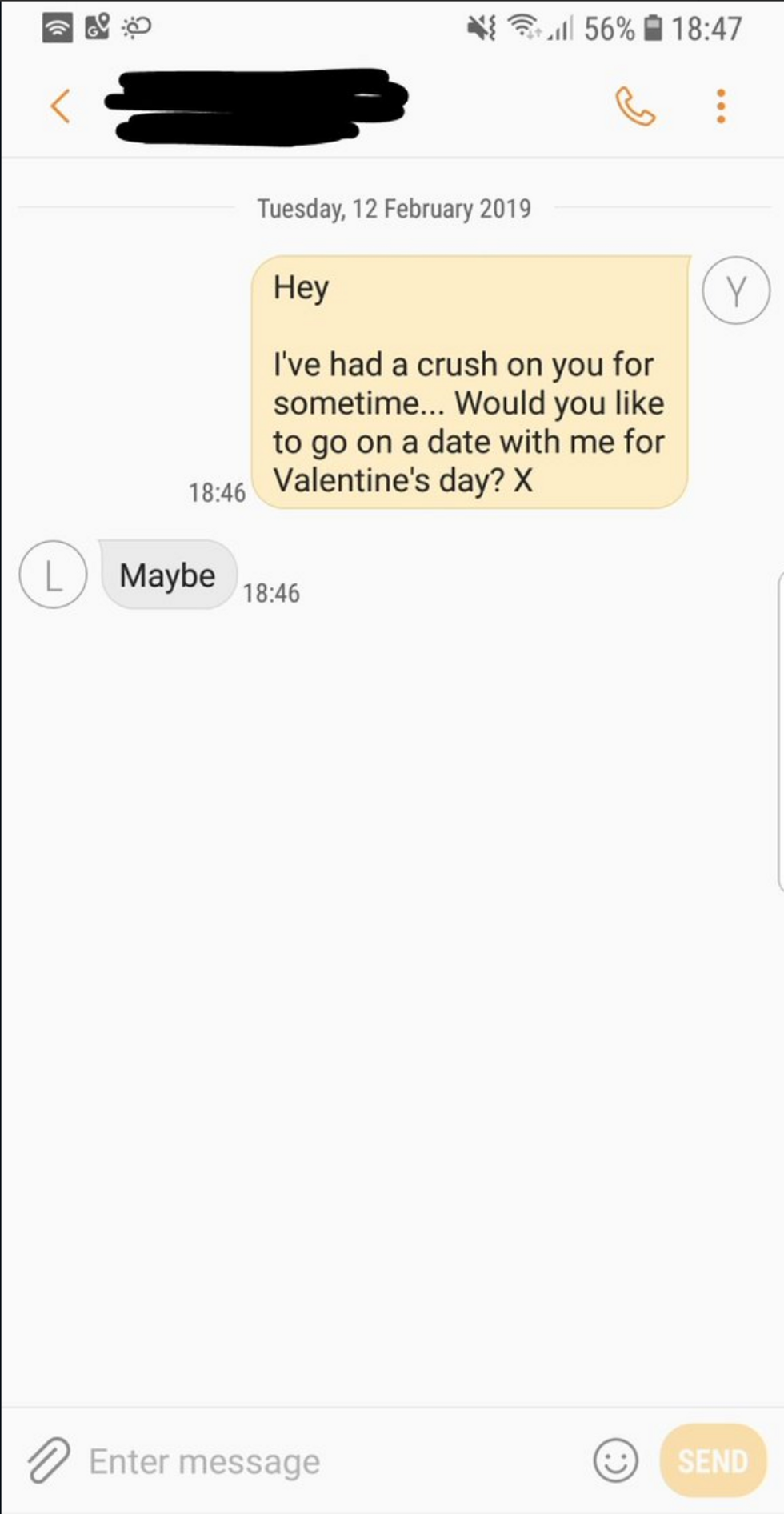 @Yaa_Yaa_x/Twitter
This woman played a joke on her hubby, and it backfired.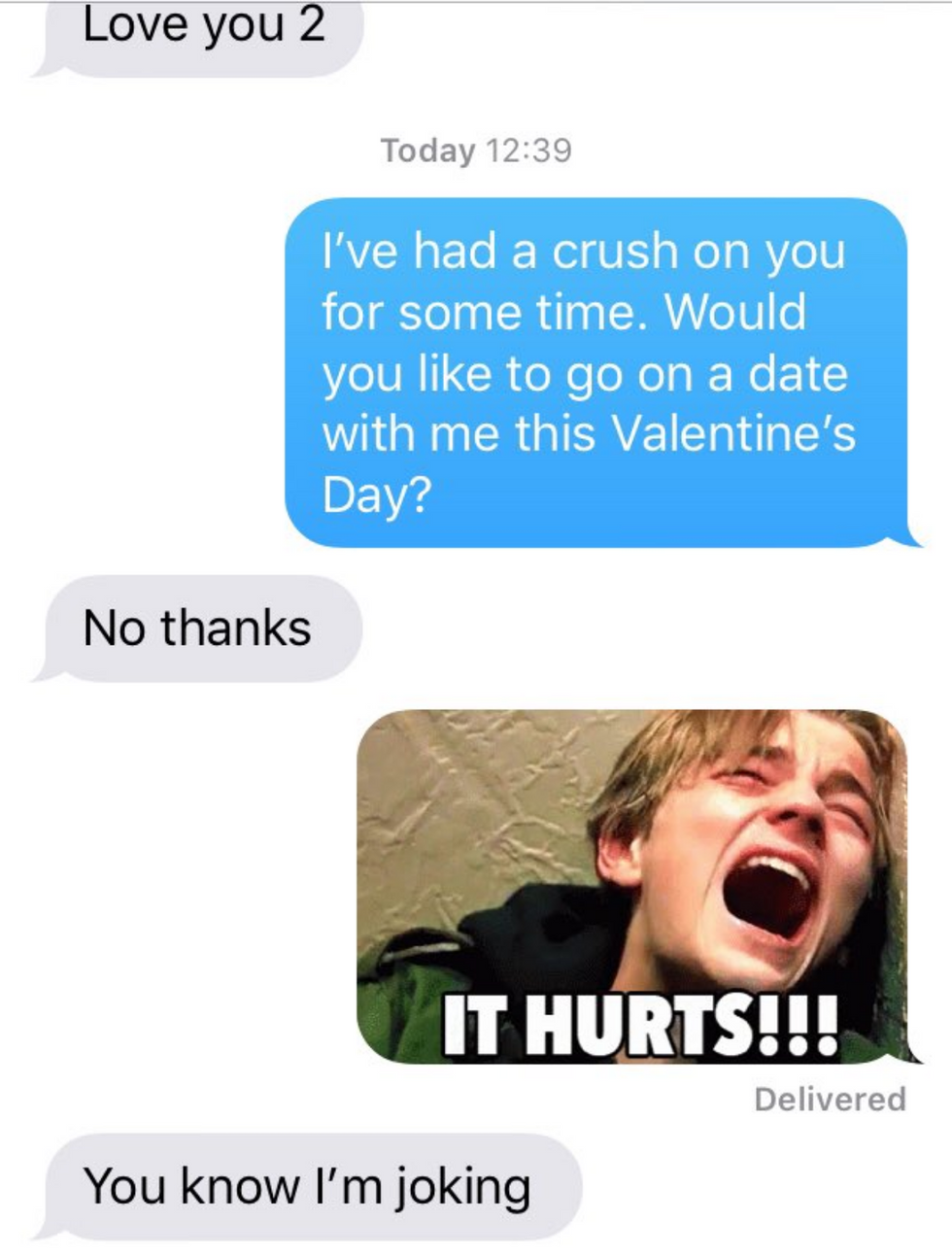 @SparkyAndSad/Twitter
Mission accomplished.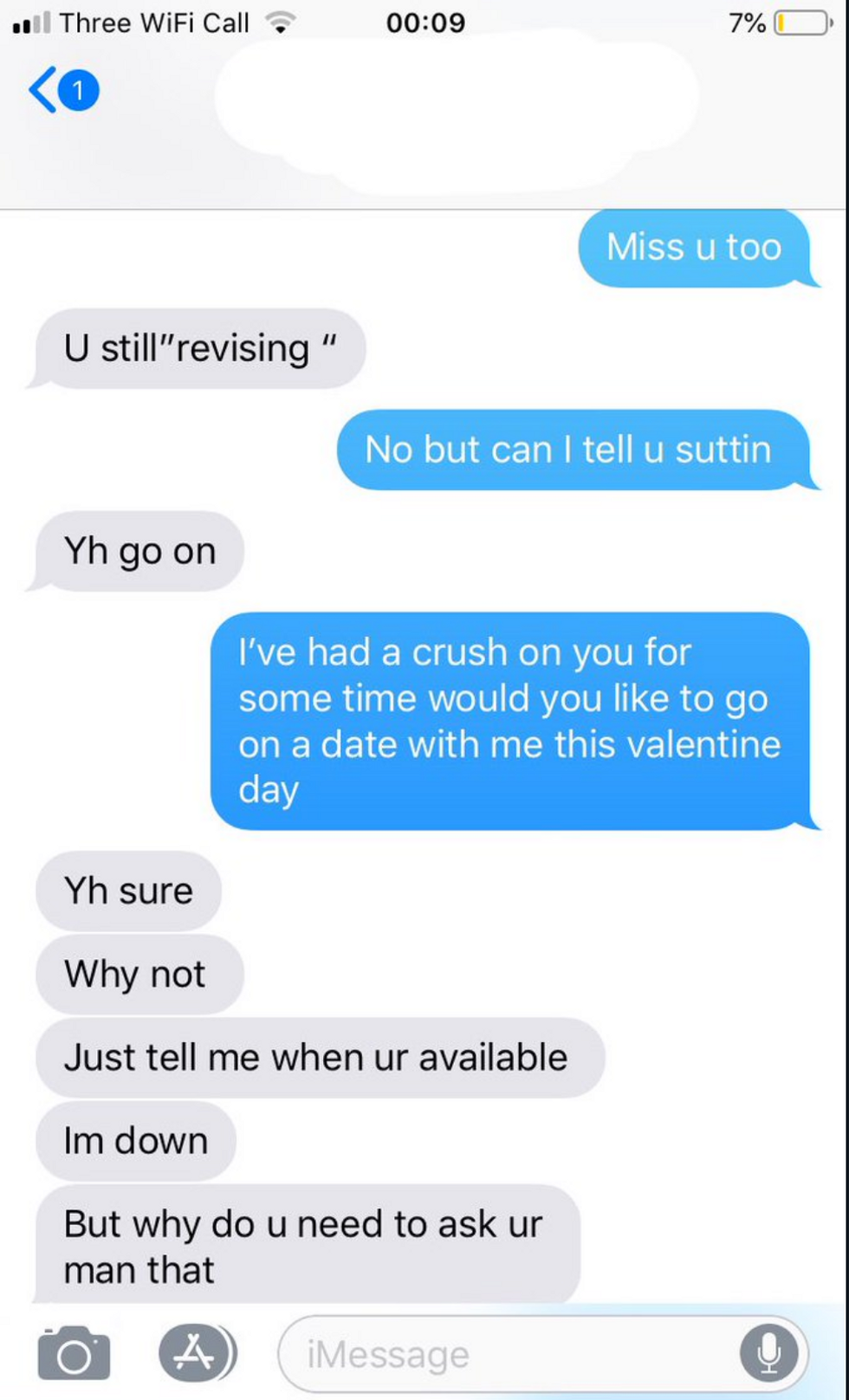 @babyzay3/Twitter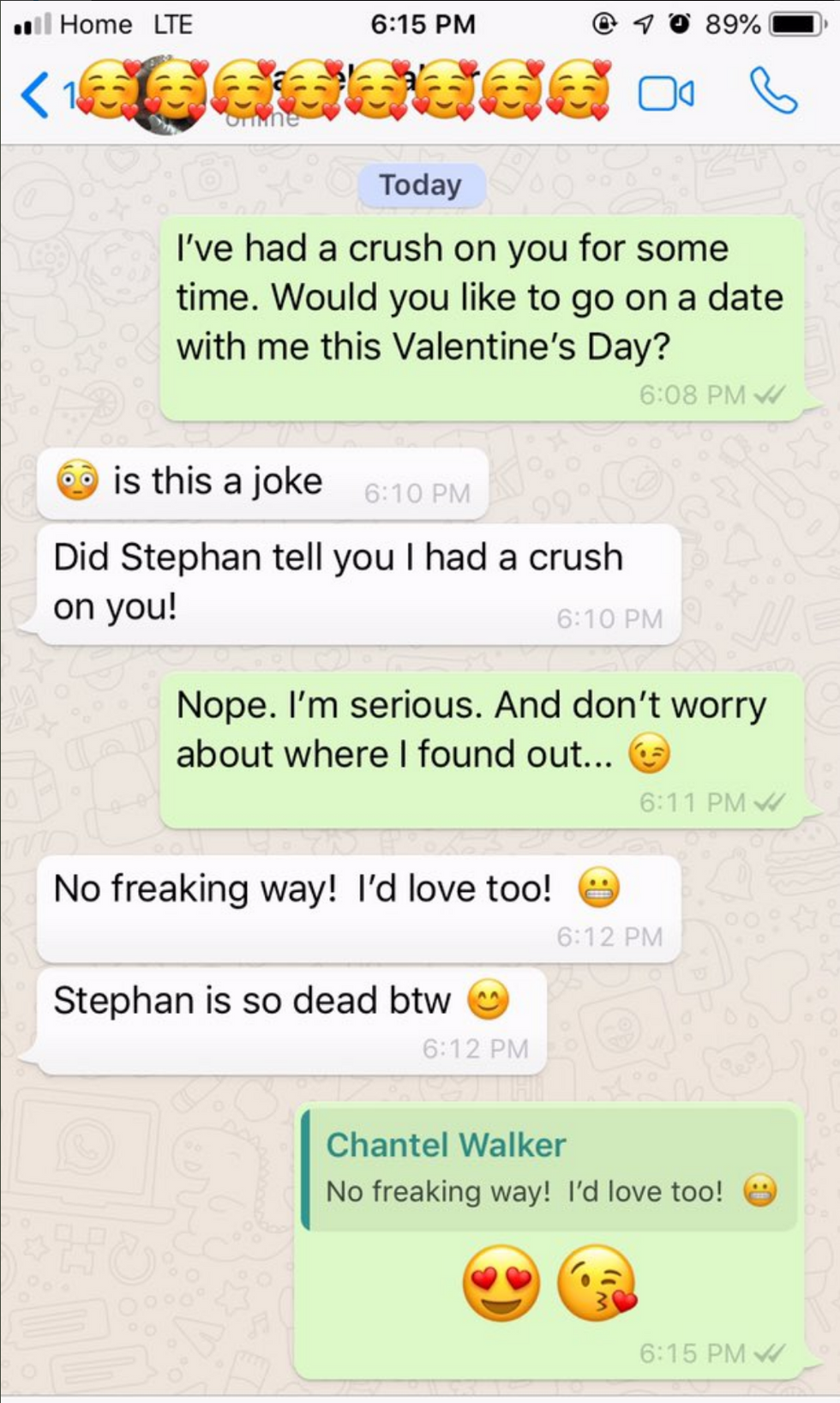 @MsRxchards/Twitter
Just answer the question.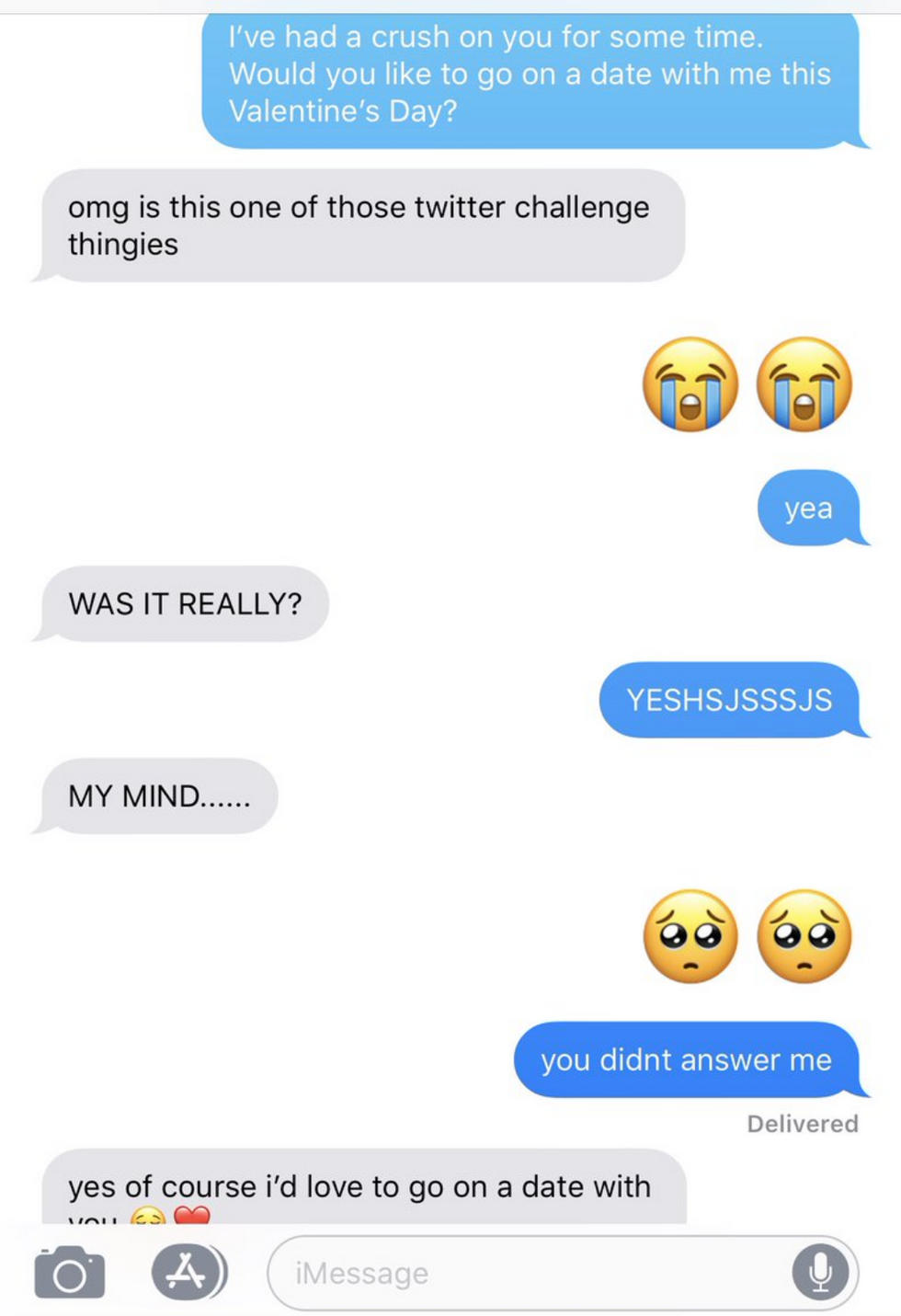 @catlovesldh/Twitter
Did you take a chance on love this Valentine's Day?