The body is an amazing thing.
There isn't enough time to learn everything there is to know about it.

And of course there is some knowledge most of us can do without ever knowing.
That is why I dropped out of anatomy... no thank you.
Redditor sammbhav01 wanted to discuss a little anatomy while they had our attention. They asked:
"What is a nsfw fact about humans?"
I hate body facts. I'm sheepish.
How about Dinner First?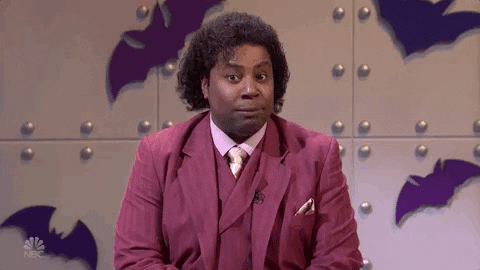 Oh My Reaction GIF by Saturday Night Live
Giphy
"Doctors will press on the penis glans while having one finger in the anus, if by pressing the gland the sphincter of the anus try to close, it means the reflex is still alive, it is sometimes used to check if theres any damage to the spinal cord after an accident."
HallowedBuddy
Bad to Worse
"The most f**ked up human fact I know is: generally, during a kidney transplant, the old kidneys are not removed from the body, they are left inside after the transplant. There is actually a gentleman in the Netherlands who holds the world record for number of kidneys inside his body, which is currently 7."
MugiwaraLee
"I'll make it worse. The native kidneys shrivel up like raisins. So they're just little beans hanging around uselessly once the transplant has been there awhile. They have such a complicated vascular system, it's easier to leave them in — and it helps that they won't take up too much room for long."
miimo0
Quite a Load
"The average human poops close to 400lbs per year."
Outrageous_Ad_9310
"My guess is it's calculated by looking at throughput volume in sewage systems and dividing by the number of people in the service area using census data."
"Could also be a very long series of laborious collections from individuals, but I personally wouldn't want to participate in that work (as the pooper OR the scientist). Now what would be really interesting if we did have individual-level data would be to examine the median, mode, range, error, etc. to determine if the average is 'normal' or skewed by a small percentage of insanely high-volume poopers."
Gumbyizzle
Sexy Time For All
"Some people achieve orgasm getting their nipples pierced."
actuallizard42
Going Down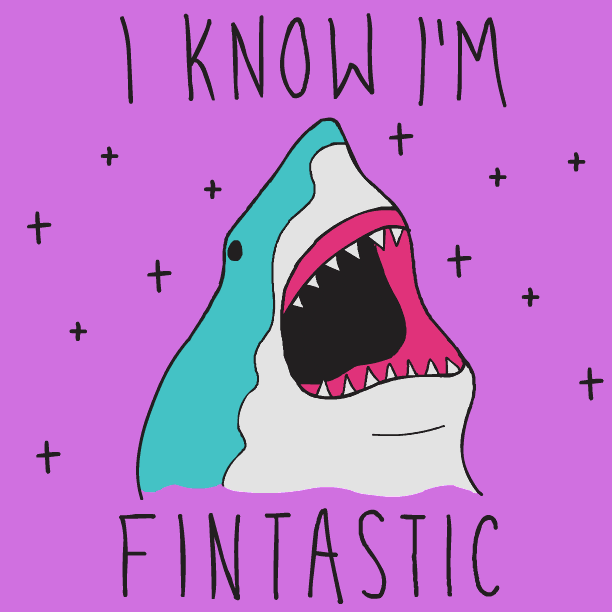 sharks lol GIF by Look Human
Giphy
"Human vaginal secretions contain hyaluronic acid and squalene, which are both used in skincare for hydration and elasticity. Squalene is also produced in high amounts in shark liver, so vaginas and sharks have that in common."
ConnoisseurOfDanger

Clots
"If you continue to have an erection for several hours, blood will start to clot and harden, which decreases oxygenated blood flow to the tissue and can cause ischemia in the penile tissue. If one has an erection for longer than 24 hrs, the chances of having Erectile Dysfunction afterwards are exponentially higher statistically, from my understanding."
Denslow82
Finding Room...
"Toddler's adult teeth are stored right under their eyes at some point."
DramaticChoice4
"Can confirm. During my studies the first time we were shown a child x-ray and asked for diagnosis, everybody was freaking out that there is something seriously wrong (we didn't know it was a child). Turns out we were completely bamboozled and it was a healthy child. That day I learned where and when adult teeth develop during childhood."
TheEsiu
Unsafe/Unclean
"There are traces of human fecal matter pretty much everywhere."
M-Test24
"Mythbusters did a test where they were trying to see if putting your toothbrush in the cupboard would keep it cleaner. They had controls in other rooms that they expected to stay 100% poop free, but every single one tested positive for poop. There is no escape, there is nowhere safe."
safety_thrust
Let it Burn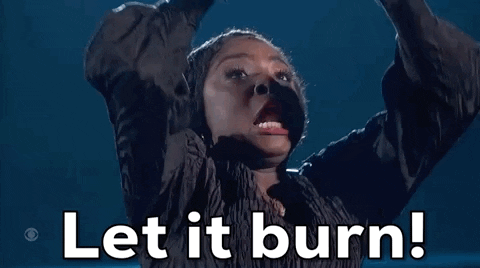 Musical GIF by Tony Awards
Giphy
"The stomach acid in humans is so strong it could eat through most metals. However we're protected because of the mucus lining our gut."
Pfroggy1
The body is crazy. What a design.
Want to "know" more?
Sign up for the Knowable newsletter here.
Never miss another big, odd, funny or heartbreaking moment again.
Keep reading...
Show less
The human body is still such a mystery.
How much do we really know?
Not a lot apparently. We're learning more all the time.
And most of it is gross.
Redditor BathNo7713 wanted to discuss the ick factor of anatomy. So they asked:
"What is the most disturbing fact about the human body?"
The body freaks me out. But it's all I've got. So teach me some things.
Minutes...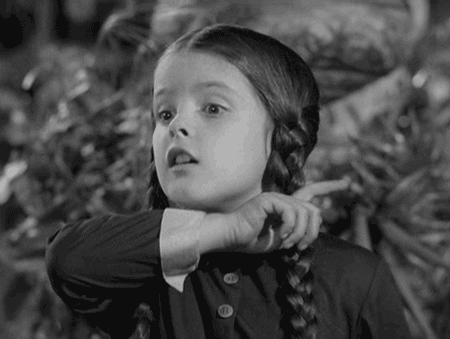 death GIF
Giphy
"The fastest killing virus takes around 4 days to kill you. That would be Ebola. Your immune system can kill you in 15 minutes."
will477
'locked-in'
"If your brainstem (the part of the brain that mediates most motor control for all of the body) is damaged, you can get 'locked-in' syndrome. That means you're fully conscious and aware of your surroundings but unable to move or speak. The only muscles that remain unaffected in most people are the muscles that move they eyes and the eyelids."
"You're essentially trapped within your own body with your only way of communication being blinking or moving your eyes It can be caused by toxins, blockage of the basilar artery which is the main artery of the brainstem, or other brainstem damage."
4oodler
Explosions
"Some people suffer from Exploding Head Syndrome, which causes them to hear a loud bang when they wake up."
ToraMix19
"When I was younger I believe I experienced this a few times. Sounds I heard were: about a million people talking and laughing all at once, a train that irl would've been about a foot away from me based on the volume of the sound, and a door slamming loudly."
aliaisacreature
Pain
"Not sure if this is by design, but I totaled my car once, almost completely uninjured somehow. Then I looked down to my right hand which I remember jabbing into my dashboard at 55mph. Luckily (unluckily?) only my pinky took the blow. But instead of a floppy-udder full of bone-sand, my pinky was 0.5 inches long."
"Broke no bones, but instead perfectly stacked my phalanges, or finger bones, INTO my hand. This is fixed by a muscular Russian murse grabbing your pinky with both hands and pulling very hard. God I wish they gave me more lidocaine."
TelevisionOlympics
Functions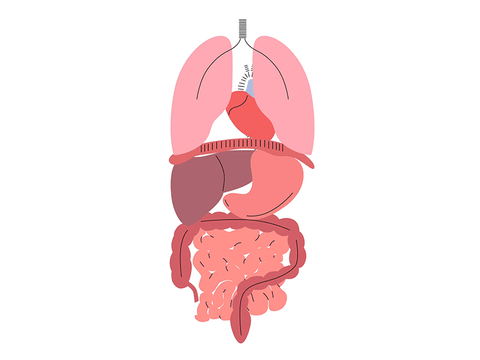 animation art GIF
Giphy
"If you have a surgery where they need to move your organs around they might not function for a day as the body assumes that they are dead."
tonythebutcher13
Move things around? You mean that's not fake when it happens on "Grey's Anatomy?"
Gross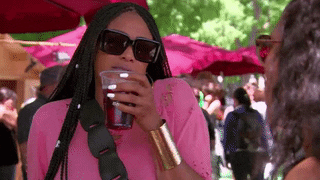 Basketball Wives Ugh GIF by VH1
Giphy
"It is always making disgusting body noises."
"The only reason you are not aware of it is because the ambient noise kind of drowns it out because your ears focus on it. If you go to one of those super-silent rooms that absorb all sorts of sounds, it is a really weird way to reacquaint yourself with your body."
Black_Handkerchief
The Mouth
"Idk about the most disturbing but how bad human teeth are. We'd think it's our sugary and processed diets these days that cause it, but even Otzi the iceman discovered in Italy was found to have terrible teeth, mouth diseases and cavities. It's odd that even with the most basic of diets our teeth are so bad."
Dorianisconfused
In the bowels...
"I noticed this after my abdominal surgery. When I turned over in bed my guts seemed to fall from one side to the other. Mentioned to my doc and she confirmed it was my bowels rearranging themselves."
squatter_
"Apparently the doctor just throws your intestines back in there higgeldy-piggeldy because there isn't a correct way to pack them neatly."
LostDesigner9
A Quick Burst
"There are a vast number of ways that your body can malfunction and kill you with little or no warning. An aneurysm can go undetected until it bursts and kills you. Getting hit in the chest just the right way can stop your heart. You can encounter an allergen that never previously provoked an immune response that freaks out your body so badly that you die. You literally just never know if your body will just... die."
Unsolicited_Spiders
The body is such a conundrum. Sexy and gross all at once.
Want to "know" more?
Sign up for the Knowable newsletter here.
Never miss another big, odd, funny or heartbreaking moment again.
Keep reading...
Show less
Human bodies are a marvel of engineering - and also make no sense.
Brains are sentient goo that are capable of creativity, insight, intelligence, and incredible achievement. But also I hurt myself typing too hard a while back and my hand just hasn't been right since - and I know I'm not the only one.
The juxtaposition can make for some incredibly awkward moments. This brings us around to this thought...
Reddit user CrypticBrush asked:
"If you could redesign the human body what changes would you make ?"
Armor? Healing abilities? A protective mucus layer?
Less and More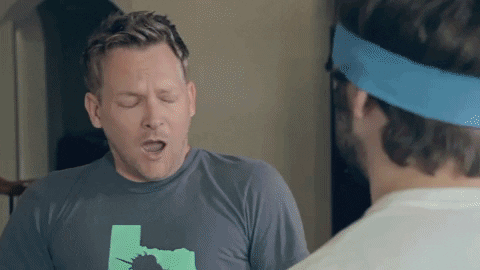 Shoot You Oh No GIF by Film Riot
Giphy
"Less back pain, more laser beam eyes."
- ThirdStrike333
"The Predator approves this."
- 7n13_
"You're gonna have more pain everywhere else from the laser beam eyes of others."
- BigZmultiverse
"Every woman in the world would have serious burns, also more men than anyone would expect."
- BlackSuN42
Drainage
"Human sinuses suffer from a major flaw."
"As our species evolved flatter, taller faces the cavity in our skulls connecting our sinus to our throats moved above the rest of the sinus apparatus."
"This is bad for drainage."
"Humans 2.0 will have that hole lower thus reducing stuffy, runny noses and sinus pressure."
- CaptainChats
"So what you're saying is we're the pug of the great apes?"
- Schlipak
"Nah, we are like the weirdly high nosed giraffe or something."
- TheNaziSpacePope
Teeth
"A new set of teeth that grow when you're 30. A spare of each major organ that remains dormant unless the primary is damaged."
- Chrissy9001
"Also, please rid us of wisdom teeth. Cutting one now."
- boneymod
"A new set of teeth every 10-15 years."
"I got my adult teeth early and completely ruined them and now I have to live with the consequences."
- KnaveOfIT
"We'd need braces again though."
- [Reddit}
"The spare set of teeth is something my husband, kids, and I were discussing just this week."
"The opportunity to grow new teeth to make up for years of teenage or young adult depression, poor soda habits, health issues leading to weakened teeth, etc would be amazing."
- tkdbbelt
The Cursed Circle
"I would like licking chapped lips to work, please."

- tehKrakken55
"It's the politeness that got me. Good luck with your lips."
- Carthuluoid
"Ahh the cursed circle."
"Licking your lips feels better short term, but actually further dehydrates them (just like washing your skin dries it out) so make sure you use a moisturizing lip balm and then lock it in with an oil or some sort (whether you choose petroleum jelly or coconut oil, it's up to you) to prevent loss of hydration."
"Good luck 😬 "
- wellnotyou
Engineering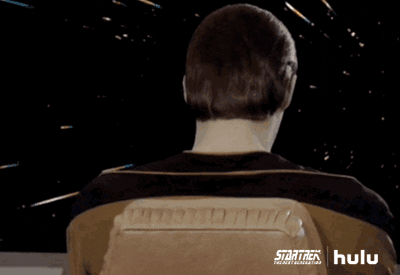 star trek GIF by HULU
Giphy
"The ability to run basically a self-diagnostic, including of the brain, and more effective warnings if something goes wrong."
"Control over more of the body and brain, from 'I'm going to sleep right now' to toggling reproductive functions on and off to triggering the growth of new teeth and so on."
"If we're really pushing it, consciously deciding how our bodies and appearance develop."
"Better joints and spine somehow. I don't know how, I'm not an expert."
"Seeing in ultraviolet would also be pretty cool."
- brokeanail
"I feel like at that point I'll be questioning if I'm a robot."
- Fynex_Wright
"The line between a doctor and an engineer is thinner than what most would like to admit."
- Red_Ranger75
Opt-In Fertility
"For women, the ability to stop periods all together (without medicine or an implant) unless you actively want to have a baby."
- brokendowndryer
" 'Opt-in fertility' "
- misdirected_asshole
"I'd say both exes should get that option. You produce reproductive cells only at will."
"So only couples who are both willing can reproduce."
- OrangeQueen_H
Sleep Mode
"Being able to fall asleep at will would improve human quality of life more than I think anybody can possibly imagine."
"Going to bed when you want regardless of anxiety, taking naps whenever you want, falling asleep on airplanes/road trips, skipping meetings.... the possibilities are endless."
- CN4President
"My wife basically has this. She falls asleep in like, 3 minutes. It takes me an hour to fall asleep. I am super jealous."
- chauna
"I vote for the fall asleep button! Insomnia sucks!!"
- fluffy_boy_cheddar
Obviously A Rush Job
"Optimize brain chemistry."

"So many of life's problems are self inflicted due to anxiety, depression, etc. Life could be so enjoyable if everything else were the same but we regulated our brain wiring optimally."
- DomingoLee
"And never let sadness turn into a depression that then TRICKS THE BRAIN INTO THINKING IT'S NOT BAD ENOUGH TO CALL IT DEPRESSION!"

- Rio_Walker
"The human brain was quite obviously a rush-job hacked together at the last minute. A stem-to-stern re-work is in order!"
- Lochrin00
"Things like this aren't necessarily related directly to trauma like people would think."
"Intrusive thoughts or 'call of the void' can happen to anyone, and can even be induced from some medications."
- Curleysound
"I did archery with a guy with an acquired brain injury."
"He felt drunk all the time and it was not possible for him to get depressed; at the time I can't say I wasn't jealous."
- CrazySD93
One And Done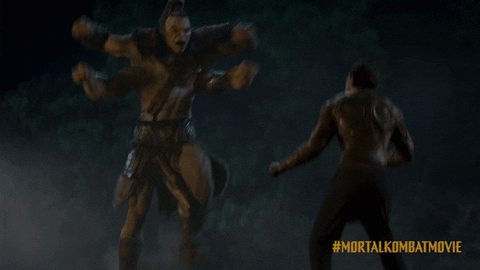 Warner Bros Fight GIF by Mortal Kombat Movie
Giphy
"I would love another set of arms. Carry all them groceries in one trip."
- diskootdatskoot
"F*cking finally I found my people!"
"Been saying that all the time, so much spare space in our torso we could have another set of arms!"
- HellenicRoman
"And I would STILL have to kick the door and ask my family to open the screen door for me."
- TheNewGuyGames
"Oh yes! I say that all the time. Those would come in twice as handy."
- _Mehff_
Why The Same Hole?
"Why did we evolve to eat out of the same hole we breathe in?"
"I'd fix that."
- Actually_Avery
"Yes, this would be my primary design change also."
"Such a liability to have food transit right next to air supply, and sharing a short stretch of track. I would fire that engineer."
- MyBlueMeadow
"As someone who nearly died from choking, I support this change."
"Pro tip, do not talk to friends while sick with a stuffy nose listening to the friends funny story at 4 in the morning while chowing down on a hotdog in your kitchen..."
- TheNewGuyGames
You've heard the mods Reddit came up with. Now it's your turn to do some human designing.
Tell us about your changes and upgrades in the comments!
If you or someone you know is struggling, you can contact the National Suicide Prevention Lifeline at 1-800-273-TALK (8255).
To find help outside the United States, the International Association for Suicide Prevention has resources available at https://www.iasp.info/resources/Crisis_Centres/Want to "know" more?

Sign up for the Knowable newsletter here.

Never miss another big, odd, funny or heartbreaking moment again.
Keep reading...
Show less
We are complicated vessels that emit all kinds of liquids and other substances depending on the circumstances–the usual suspects being blood when we're injured, sweat when we hit the gym and tears when our emotions get the better of us.

Of course, that's not all we expel from our bodies.
But anything beyond what is mentioned above is not something we should ever have to experience or envision.

Strangers online did not hold back when Redditor Silveo02 specifically asked:

"What is the nastiest thing you've ever seen come out of a human body?"
When your body fights off infection, it produces slimy nightmares.
Airborne Goo

"I was congested really bad one morning, I kept coughing to try to hack it out as one does, and right as I was getting out of my car at work, I sneezed something fierce, and a mass of bloody mucus and what I hope were boogers shot out of my nose."
"It was so large that my face felt empty, like I had lost part of my body. I wasn't even disgusted, just intrigued and shocked, and relieved, but also stressed bc I thought I was missing some brain matter."
– InspectorGajina

Clearing The Pipes
"About ten years ago I had an awful sinus infection and sneezed out what I can only describe as a bloody tubular snot cast of my entire nostril. It felt glorious and I marveled at how something so large and disgusting could come out of my nose."
– MyTapewormToldMeSo

A Staph Infection
"My son got MRSA in his knee somehow when he was like 6. Draining the wound was vomitous."
– amalgaman

Swollen Upper Lip

"I had MRSA in my upper lip from chucking raw clams We'd use to farm in bags. The thing about raw clams is wasps and hornets just can't get enough of the soft meat and packs of 8 of them will fight you for a clam. Needless to say getting stung is one thing but getting stung by a wasp or hornet covered in raw clam is a infection nearly for sure."
"My upper lip swelled about 6 to 8 times or size and had to be juiced like a meaty toothpaste tube."
"I got the lucky end cuz my old step-dad would get stung dozens of times and had infections across the back of his whole head from em."
– accelis

Untreated dental issues can lead to seriously disgusting results.
Leave It To The Dentists
"Severe tooth abscess......whole jaw was swollen."
"Pushed my cheek hard until it popped and blood and puss filled about half my mouth. It hurt so badly that I got tunnel vision, started to black out, and almost vomited at the same time."
"'Do it yourself dentistry'.....don't do it kids."
– Crazy_Fun_3455
Artwork On The Mirror
"Yeah, I had the same thing happen, except it was a top tooth, and the whole roof of my mouth was puffy and sagging like the roof of an 86 Dodge Caravan."
"I had to travel for work, and was in a ton of pain. I had a layover in Denver, and went to the bathroom to check it out."
"I'm standing in front of the mirror, and press my thumb on the roof of my mouth. Green pus and blood erupts from around my front tooth and sprays all over the mirror. The smell was overwhelming, as was the pain."
"The guy who was washing his hands next to me couldn't take it- he immediately vomited in the sink and bailed out of the bathroom. I quickly tried to clean up as best as I could and made my way out of the carnage as well."
"Once that was gone I did feel a lot better."
"Edit: To the mustachioed gentlemen in the Denver airport, if you're reading this, I'm really sorry. You didn't need to see that- I had no idea it was going to happen, and I hope this hasn't affected you beyond your initial chunder."
– OnionMiasma

The One That Stayed Behind
"When I was in college I interned with a dentist and he would do a free dental day where transients and stuff could come in and get dental work done."
"One guy came in complaining of jaw pain, turns out that he had a baby tooth that never came out that got engulfed by an adult tooth that then pressed the baby tooth into his jaw. The tooth rotted and festered underneath the permanent tooth."
"The dentist extracted the permanent tooth and when he did it shot out a brown fluid that smelled exactly like death, followed by the baby tooth pieces. I pride myself on being pretty calm but when this happened I had to leave the room and vomit."
"It pretty much turned me off to wanting to be a dentist."
– itsthattedguy

These patients endured intense pain and suffering they couldn't soon forget.

Burrowed Friends
"I'm a dermatological surgical technician for skin cancer removal, aka Mohs. After removing a cancer from an older gentleman's leg, we stitched him up and applied steri strips (which fall off by themselves within a week) so no wound care would be needed. The pressure dressing on top of the steris would simply have to be removed in a day or two."
"This older gentleman came back to the office 1 month after his surgery complaining of an odor coming from his post surgery wound. When he arrived, the 'odor' was far worse than expected. Employees of the office were gagging."
"Also, keep in mind, in dermatology we deal with smelly things such as cysts on the regular. Odor typically doesn't bother us. Upon further examination, we realize this patient never took off our original dressing. Once the doctor came in and removed the dressing we saw anywhere from 60-100 maggots burrowed in this man's open wound. All of which had to be manually extracted."
"Just another maggot Monday."
– Alexiwitchwork

Birthing A Bug
"I seen a fully grown botfly get removed from someone's arm while doing my college co-op at my local hospital."
– SnowyInuk

No, Thank You
"My daughter had pinworms when she was in kindergarten. For those who don't know, they are small worms that crawl out of the anus and lay eggs, then crawl back inside. It was like something out of a horror movie."
– rupret1

Projectile Pus
"Lancing one of those diabetic cysts and what came out was a mixture of blood, pus and some thick black, what looked like a burnt French fry. At the end the last bit of pressure shot out everything and hit the wall. Smelled like a copper penny and what your cast smells like after a week or so."
– donutdong

After The C-Section
"A week after leaving the hospital from having my son via C-section, I was in horrific, screaming pain. Ended up in the ER, where it was discovered that I had a softball sized abscess directly behind the C-section cut. They needed to open me back up and get me cleaned out, but didn't want all that nasty sh*t to just spill out of me. So they put a tube in me and attached it to a bag to drain it. So I spent a day in a hospital bed with this clear bag filled with putrid, brown, rotting gunk attached to me. It smelled so bad, and looked even worse. Why did the bag have to be clear??? It's been 15 years, and thinking about it makes me gag."
– sallyface
The Attached "Gunk"
"I had a drain similar to yours after my appendix surgery site got infected, but I had mine on for several days. I honestly don't know why they had to make it clear, the gunk was so damn nasty, but that wasn't the worst part. That was the fact that since it was attached to me, I could feel how warm the gunk was and it made me feel so damn sick whenever i felt it."
– lonely_catt
Poor Elderly Resident

"A seriously compacted resident in a nursing home I worked at had stool coming out of every orifice. This poor man was throwing up stool it was horrifying. He passed shortly after that."
– AlienGoddess91
While many of these people experienced excruciating pain, the lingering memory of those moments appeared to be what they smelled as a result of their various infections being the worst.
Horrific, indeed.

Want to "know" more?
Sign up for the Knowable newsletter here.

Never miss another big, odd, funny or heartbreaking moment again.
Keep reading...
Show less
Dear Nature,
WTF is the deal with eyeballs? Why would you make them so sensitive and then give me nothing to protect them with!?!
And don't even try to say eyelashes cause 1. No real protection and 2. MITES!?!? REALLY!?!?
Reddit user StarGG4358 asked:

"Which part of the human body is horribly designed?"
... I am wholeheartedly convinced that Nature has it out for us on purpose.
Fragile Face Bones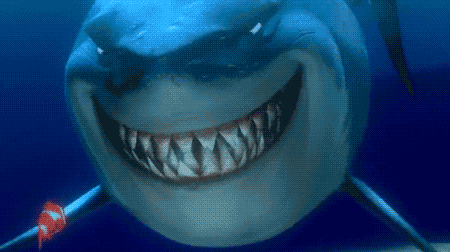 Finding Nemo Smile GIF
Giphy
"For me it's teeth."
"You have one set for around 10 years and then another for the rest of your life. It doesn't even repair itself. They also need high maintenance."
"Sharks are lucky bastards, they keep growing more"
- StarGG4358
"I concur. And cavities hurt too!"
- catlay0420
Better Without Cakes?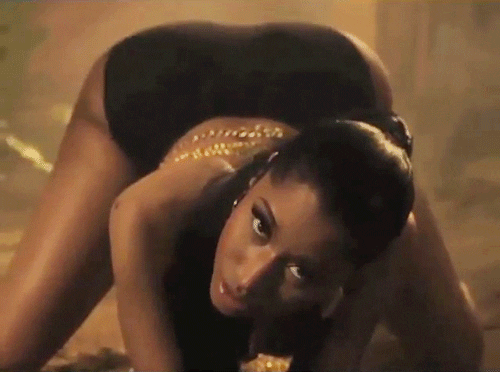 Nicki Minaj Twerk GIF
Giphy
"The butthole right next to the genitals seems made by a sh*tty city planner that puts the toxic waste area right next to an arcade."
- BeepBeepWhistle
"The location of the anus."
"It's deep in a crevice that needs to be manually cleaned of fecal residue every time after use. Would have been better if it was like many other animals and the feces was ejected unimpeded by butt cheeks."
- PovoRetare
Designed To Fail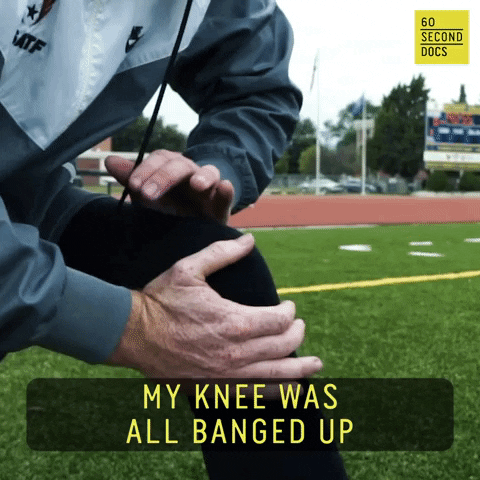 Stretching Banged Up GIF by 60 Second Docs
Giphy
"Knees last about 35 years, while everything the are attached to lasts 80."
- monkeybawz
"I am 35. No they don't."
"Seriously though, my knees are f*cked. My dad is 60 and just had his right replaced. Once that heals, it's back in for the left."
- Buwaro
"Eh, I'm 20, and my knees are already bad."
"Wtf does that spell for my future?"
- lmatier
Good Enough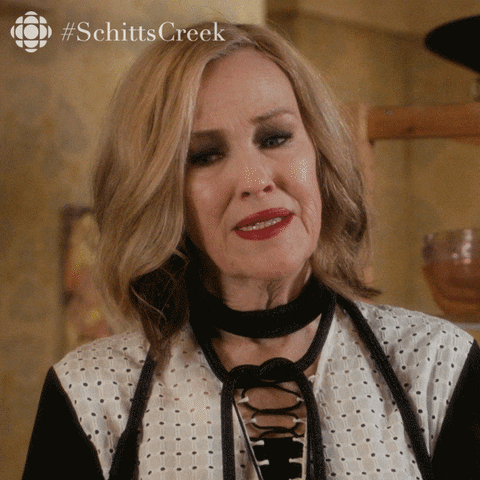 Thatll Do Schitts Creek GIF by CBC
Giphy
"The eye is evidence that 'good enough' is what drives evolution."
"We have a blind spot where the optic nerve connects."
"The lens is so poorly formed that one scientist in the 1800's said if he had been sold it by a lens maker he would be justified in returning it and never doing business with the lens maker again."
"Everything damages it."
- S_and_M_of_STEM
"The mollusc lens moves back and forth while the vertebrate lens gets squished and stretched."
- Masterdeetectiv
"The eye and it's blind spot! It's so dumb."
- Statakaka
Beta Testing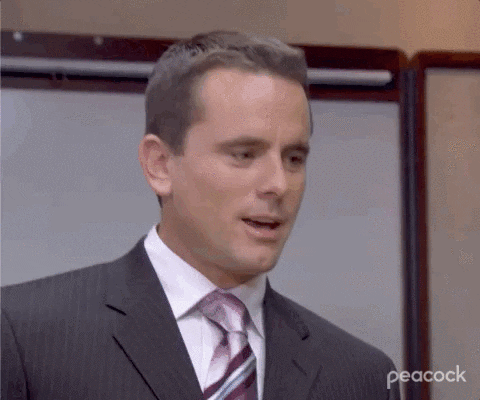 Season 3 Nbc GIF by The Office
Giphy
"The Male reproductive system."
"I mean, who thought this up? The most important part of the system, the testicles, are positioned outside the man's body, inside a fleshy pouch, with virtually no protection from the elements or worse, physical injury."
"Women's ovaries are deep inside her body, protected by surrounding muscles."
"Men have this floppy bag that has zero support - they get crushed when you ride a bicycle or sit in a chair, get caught in your zipper and ache like hell at the smallest impact."
"And you'll tell me that sperm cells need to be kept cooler than the 98.6F body temperature of the human body? Why? Who thought that up?"
"I think what happened was that God created man without a reproductive system but after He created woman, the man's body had to be redesigned to accommodate a reproductive system."
"I think the design never got past the beta testing phase and went into production as is, flaws and all. And so here we are."

- Keithninety
"Testicles so easily hurt or injured. Why aren't they on the inside instead of being exposed?"
- Back2Bach
"Instead of designing new sperm cells evolution said: F*ck it let's hang them outside to keep them cool and remind you how important they are by making them really sensitive to pain."
"I mean, some animals got their sperm cells redone so they can be placed inside their body. For example: elephants."
- StarGG4358
Those Should Be Separate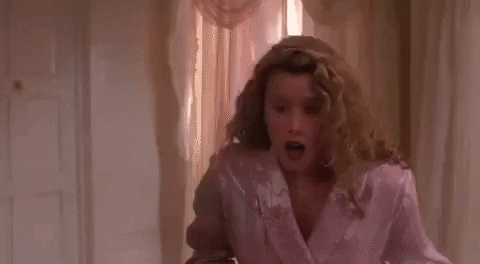 choking kim walker GIF
Giphy
"The air hole so close to the food hole. Those should be separate."
- [Reddit]
"We breathe and eat through the same hole."
- xyanon36
"You eat and breathe from the same space."
"Look at birds. They swallow stuff like fish whole cuz their windpipe is completely separate."

"Snakes push out their glottis when swallowing."
"Then there's us, choking on our own spit..."
- Masterdeetectiv
These Low Effort Jobs Have Surprisingly High Salaries | George Takei's Oh Myyy
Have you ever worked one of those jobs that paid you to kinda sit there? If you have, you know the joy that comes with watching the entirety of Breaking Bad ...
Exterminate!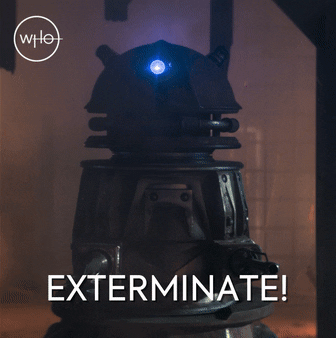 resolution exterminate GIF by Doctor Who
Giphy
"The part of the immune system that gets bored and spontaneously decides that things like pöllen, cat dander or even your own body (lung tissue, hair follicles) are dangerous and need to be exterminated AT ALL COSTS!!!"
- StoicDonkey
"No one mentioned immune system. It works fine most of the time but autoimmune effects are pain in the @ss."
- Ake-TL
Bi-Pedal Problemos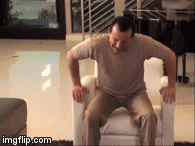 infomercial movement GIF
Giphy
'Sciatic nerve."
"When I was pregnant with my son, something was pushing against it. Woke up one morning and within 45 min I went from 'Wow! My leg hurts!' to 'Holy sh*t I can't walk 5 feet!' "
"I spent the next 5 days walking with a walker."
- fart-nomster
"Hips and lower back. We evolved to be bipedal but our spine hasn't fully caught up to that so the design is sub-optimal for us."
- 123throwawaybanana
"There are much more drawbacks to walking upright. Knees are under constant stress, thankfully the patella solved that issue."
"Also walking upright made the vaginal tract smaller which makes it hard to deliver babies who also have extremely huge heads."
- Masterdeetectiv
"No one has mentioned feet."
"Feet had a terrible "design" to them. We are the only animals effectively walking in the heels, all other animals walk on toes."
"Why we walk on heels? Because we walk upright and toes can't take that weight. So evolution basically bio-duct tape our leg ends and made feet for walking."
- Edge17777
Furniture Detection System
legs GIF
Giphy
"Our shins."
"Quite often they're the fastest moving part of our bodies when we are walking or running, so a little cushion on the front would have been nice."
- snotwimp
"Oh that's because they're meant to be used as a highly sensitive furniture detection system."
- [Reddit]
OK so ... can we all agree that walking upright was a bad idea?

If we're going to stick with it, we're going to need to start using our obnoxiously big brains to compensate for pretty much everything you just read.
Sounds fun!
Want to "know" more?
Sign up for the Knowable newsletter here.

Never miss another big, odd, funny or heartbreaking moment again.
Keep reading...
Show less