The human body may be responsible for providing us with animated life and the unique wonders of human consciousness, but that doesn't mean we know what the heck is going on in there.
In fact, so many of the human body's inner workings are unknown to us who own and use that complicated apparatus every moment of every day.
We have, of course, made some real strides in understanding those inner workings over the last couple thousand years. We may have plenty more to learn, but at least we have a general lay of the land.
Curious to learn about the lesser known-processes of our complex physical selves, Redditor Zenssei asked:

"What is a fact about the human body that not many people know about?"
For complexity, look no further than the human brain. Redditors had no shortage of facts and tidbits about that one-of-a-kind organ.
Autopilot
"Most reflexes never make it to your brain. The sensory aspect travels to the spinal cord and the spinal cord itself sends the muscle movement signals to your limbs."
Keep On Kicking
"Your brain continues to try to revive the body long after the heart has stopped. In some cases 30 hours later there has been found brain activity trying to make repairs to bring the body back."
"This is used to indicate time of death in murder victims."
Filling In the Gaps
"Your brain likes stimulation, if it doesn't get any it will make some up, some people are more susceptible to it then others, the colors you see before you fall asleep are a common mild occurrence..."
"...there are several classes of these hallucinations, closed-eye visuals, which are caused by leaving your eyes closed for a long time, hypnagogia, which is caused by the onset of sleep, prisoners cinema, which is caused by looking into a dark place for a long time, ganzfeld effect, which is caused by blocking out all external stimuli, and Charles bonnet syndrome, caused by sight loss."
"Most are these are simple phosphenes but some can be whole imagined scenes, or more abstract fractal-like imagery"
Others reminded us that not all bodies are the same. They pointed out the anomalies that some people experience, but on average do not describe the typical human body.
Extra Bumpy
"Apparently about 20% of people have a bony ridge on the roof of their mouth. Most people's pallettes are smooth with a very slight ridge."
"The 20% like me have an exaggerated and more pronounced ridge. Apparently it's most common in women and Asian folk, and I'm neither so that's neat. I always thought it was totally normal."
-- Alagane
A Reason Not to Move
"People who live in 'extreme' conditions for generations adapt in extreme ways. For example people that live in high elevations often have larger lungs and different blood makeup."
"Or my favorite is the Bajau people that live on the water and spend a lot of their time diving, their spleens have become 50% larger in order to store more blood."
C'mon, 207!
"39% of people have an extra bone in their knee. 100 years ago only 11% of people had this bone." -- Cruithne
"I drunkenly tripped off the curb and into the road after a Halloween party in college. Turns out I broke off a piece of my elbow that night."
"It ended up getting encased in what ever the human body used to trap floating bone chunks in. Now I've got a chunk of bone gift wrapped by my own body's wrapping paper floating around, right against where it broke off from." -- Tur8z
And others felt the thread was a good place to share the truly bizarre, random facts they knew about the body. Read a few of these and you'll realize just what a mystery it all is.
Shake It In to Place
"When doing surgery were the doctors have to take out some organs, when placing them back, they dont have to be put back In the exact position there meant to be, your body kind of just, moves the organs into the correct position after the surgery"
-- IamaJarJar
Disoriented Cells
"There are tiny cilia that spin in a certain direction. If they spin in the opposite direction while you're developing in the womb early on, that is how you get organs transposed onto the opposite side of your body."
-- gurgleslurp
Brain 2.0
"Your stomach is surrounded by more brain cells (half a billion neurons) than the brain of a cat contains in total."
"It's your enteric nervous system. It controls digestion, operates autonomously, has its own memory, can handle its own reflexes, it has its own senses even."
"It's thought to have come about because of the blood-brain barrier and the main brain being locked away in the skull, a spinal column and nerves away from the critical action of nutrition."
-- Hattix
Alienated Eyes
"Your eyes have a separate immune system from the rest of your body and in a lot of occasions if your body's immune system finds your eyes, they will assume they are a foreign body and blind you."
So next time you think you have a good idea of all that's going on under the hood, just remember that whole layer of microscopic processes that seem to be playing by their own rules entirely.
Want to "know" more? Never miss another big, odd, funny, or heartbreaking moment again. Sign up for the Knowable newsletter here.
Keep reading...
Show less
When you're in the market for a slew of very specific facts that all fall under the same general theme, the internet really delivers.
Forget streamlined public health capabilities and revolutionized human communication, the true beauty of the internet is all the random, barely useful information you can find when a bunch odd people decide to assemble and swap info.
A recent Reddit thread centered around one theme in particular: the weirdest things about the human body.
Doctors were asked to weigh in, but unsurprisingly most of the contributors were non-doctors who read something weird one time.
But that was probably a blessing for the thread. After all, some of these bizarre facts are real doozies.
bitictac asked, "Doctors of reddit, what's the weirdest/grossest fact about the human body that no one seems to know?"
Want to "know" more? Never miss another big, odd, funny, or heartbreaking moment again. Sign up for the Knowable newsletter here.
Keep reading...
Show less
Human bodies are weird and gross and wonderful things that more people should learn about considering, ya know, we're all in one.
So when one reddit user asked:
What's a strange, but true fact about the human body?
People showed up in droves to share their knowledge. Things were certainly interesting, but we honestly had no idea that our bodies were simultaneously independent machines capable of functioning in parameters we have no business being in (and doing so without our input most of the time) - and also really, really, reeeeaaaally crap design.


Want to "know" more? Never miss another big, odd, funny, or heartbreaking moment again. Sign up for the Knowable newsletter here.
Keep reading...
Show less
The body is an amazing thing, capable of extraordinary possibilities. We often tend to ignore our bodies, which is a ludicrous thing to do. The more we know about our bodies, the longer we can keep them functioning at 100%. Everything is connected, so everything functions as a whole to keep us breathing and strong. So let's figure out the things that we don't know that we most definitely should.
Redditor u/alwaysclimbing5 wanted to learn a few things about anatomy by asking.... What's a cool fact about the human body that a lot of people don't know?
Green Ending...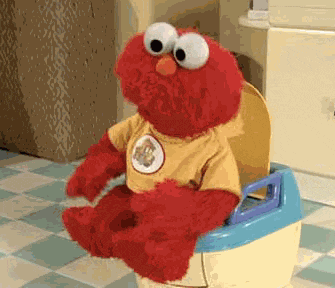 Giphy
If you drink nothing but purple Powerade for 3 days straight you poop will turn neon green. EnderOfHope
Bone in the Eye.....
The bone that supports your eyeball, called the orbital floor, is paper thin and has a large empty cavity, called the maxillary sinus, on the opposite side. When you get hit hard in the eyeball, instead of your eyeball itself rupturing, the bone underneath your eye breaks, which is called an orbital floor fracture.
This releases the pressure from the impact and saves your eyeball. If you crush a beachball against a concrete wall, you can pop it, but if you try crush it against a styrofoam wall, the wall breaks but the beachball is fine. An amazing evolutionary adaptation to protect your eyesight. ddsmd
Extra Ribs for Free....
Some people are born with extra ribs called cervical ribs which grow from the C7 vertebrae in the neck. It's a weird and rare mutation that a lot of people don't even know they have, although it is also a cause of thoracic outlet syndrome, which is where pressure is applied to the nerves, veins and arteries running into the arms. It can be really painful, and in some rare cases can cause gangrene in the arms. If left untreated it can kill you if you're really unlucky. (source: I have the non-cervical rib induced variety) WinterF19
The Amazing Brain....
Really late but I discovered this thing during my thesis.
We were researching patients with neurological problems and people who had brain injuries and we found a woman in her 30 that had had part of her brain removed. More specifically the area that activates when you move your body.
Well she was moving and talking with just some minor missteps and theoretically it was not possible, she was paralyzed in the first 3 months after the operation (she was caught in a car accident if I remember correctly).
We were trying out a new scanner for the brain and we found out that an area of the brain that wasn't supposed to work and control the movement was doing just that. The occipital area (usually controls the vision) was now working as a motor control area.
The brain is really amazing... yourteam
The Q-Tip....
Some people will cough if they put something in one ear, a very small percentage will cough if something is in either ear. It is called Arnold's ear-cough reflex. ArtEclectic
I always cough when I q-tip out my ears! I thought that happened for everyone! When I swab it out I can feel the tickle way deep in my throat. ldobehardcore
Liver Phoenix!
Your liver can regenerate, and much faster than you think. I had a quarter of my liver removed, and a month later it was back. Rock_Robster__
Idk that's about exactly as fast as I want my liver to regenerate. rubywolf27
The Smell of Rain. 
You know the smell of rain, or disturbed soil? It's a compound produced by bacteria called Geosmin, and the human nose is extremely sensitive to it. We can smell it at as low a concentration as 5 parts per trillion. Nonions
We can smell rain better then sharks can smell blood. I actually just learned about this. There Is a podcast from Stuff You Should Know that goes over all this info. The smell of rain. Yellowbellies2
Palm Facing.... Up
There is a muscle, called palmaris longus, in the forearm missing in about 10% of the population. You can easy test if you have it by putting your pinky and thumb together, while holding your palm facing up, and flex the hand upwards. If 1 tendon is standing out more than the others that's palmaris longus. johigangan
The Cerebellum...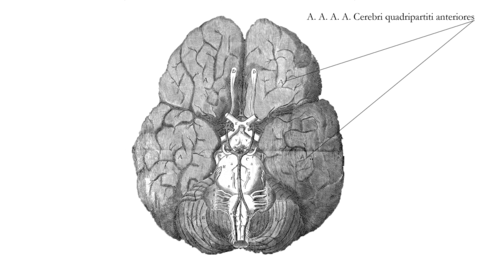 Giphy
A woman was found without a cerebellum, the part of the brain that controls motor abilities of the body. She is alive, and has no real side effects from this condition that we know of.
EDIT: Okay to clarify, her cerebellum was not removed nor did I do it. She was born without one, and the medical professionals (Again, not me) found out after she complained about a headache which lead to an MRI. HarryShachar
Keep reading...
Show less
The human body is such a mystery. Sometimes it's weak, often it's strong and no matter what... there is always a question of "how is this possible?" Why is the body this way?
Redditor u/Lucario2654 wanted to know what some of us thought about basic anatomy by asking.... What is the stupidest thing about the human body?
Keep reading...
Show less