When I saw E.T. in theaters, I could not hold it together.
I bawled with Elliott when he thought his best friend was dead. But when I recovered from that scene after learning E.T. was very much alive, I was hit with another emotional gut punch duing the goodbye scene.
Although none of the major characters perished in that masterpiece of a movie by Steven Spielberg, I couldn't believe how I was so emotionally attached to a fictional character, and to an alien at that.

Whether they are characters from books, film, or TV, the death of a major character can scar us for life.

Curious to hear from strangers on the internet, Redditor Strawberry_Bunnyyy asked:

"Which fictional character's death made you cry the most?"
Keep reading...
Show less
I use to think I was the only person obsessed with true crime tales. I've been an avid watcher of Dateline NBC, 20/20, 48 Hours, etc, for over a decade. In fact when I've moved cable providers the last few times, I chose the plans that only included the ID Discovery channel. I can't even begin to tell you amount of shows I watched there. Then of course I'd top it off with a marathon of Law & Order: SVU. And this was all before the podcast frenzy. And I tell you, I've never had a peaceful night's rest since. Why do I do this? Correction... why do WE do this?
Redditor
u/KyrieEleison_88
wanted everyone to compare notes about which blood curdling cases they can't shake off by asking...
What true crime case lives rent free in your head and why?
***WARNING - THE FOLLOWING STORIES CONTAINS SOME INFORMATION THAT REALLY SHOULD ONLY BE READ BY THOSE OVER 17***
So many of the stories I've followed have left me shook to the core. Some because they were never solved, which always keeps me on high alert, because who knows then where these psychos are. And mostly because these tales aren't fiction. True evil does exist and it just casually walks among us. These stories make you confront the fact that... none of us are ever really safe.
Signs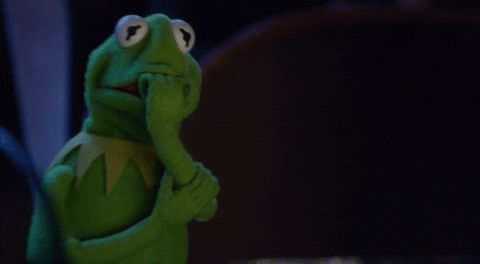 Kermit The Frog Reaction GIF
Giphy
Zodiac. We've cracked one cypher. Will we ever know who it was? Did they actually make a cypher with their name, or is it just another cryptic cat and mouse game? Are they still out there? To be so bold to give us messages, cyphers, and yet leave no evidence of who did it.
Shivers...
The Hinterkaifeck murders. It just makes *me so, so uncomfortable that multiple people in the house noticed things were strange or amiss in the days before they died but they brushed it all off.
The note that send shivers down my spine was when the father mentioned seeing footprints in the snow coming to the farm, but couldn't find any prints leaving.
No Words...
Ok here's something that is gonna traumatize you. I live in Greece so I doubt anyone else outside of here knows about this. A father killed his 4 year old daughter cause her mother loved her more than she loved him. We don't know how he killed her but after he did, he cut her up into pieces, boiled them with other ingredients and tossed that into the toilet and to garbage bins around the city to make it seem like thrown out food and so that stray dogs would eat it.
Sometimes I think about it and it makes me sick to my stomach. He says that he didn't kill her and that she just found her dead and that he did all that to avoid being targeted as the killer but come on... no one ever believed that.
Horror
The murder story of Junko furuta, it's extremely disturbing. I can't get it out of my head. And all of them got away with it. It shows how messed up this world is.
His mother vandalised her grave as well and said she ruined her son's life. You know... The guy who tortured her for like 48 days simply for rejecting him.
No Justice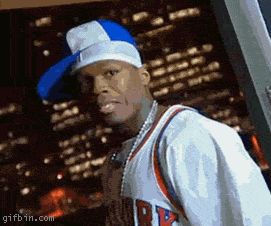 50 cent smh GIF
Giphy
The murder of Shanda Sharer. The girls who murdered her are so evil, and all free.
A group of girls killing their own "friend" and getting nothing more than something akin to a slap on the wrist? Sounds totally fair to me.
The wiki article on her led me to the case of Bobby Kent, who was killed by his former best friend he started bullying.
Oof, I remember several of those stories and now they'll be back to the forefront of my psyche. It makes no sense. Well, tonight's sleep is ruined. We might as well continue...
In Australia...
The backpack murders in Australia. Saw some true crime documentaries years ago and this one disturbed me the most. Je, Ivan Milat, picked up hitchhikers and then brutally murder them. I remember he stabbed a guy in the back, paralyzing him, and then beat and killed his girlfriend. He did something similar with 2 girls: stab one and then shoot the other a dozen times in the head (target practice).
Parts
There was a torso found sealed in a barrel in the woods in my hometown. Never any explanation. Literally no one ever talks about it.
Apparently some guy also stalked a lady and then set himself on fire and died when he got caught.
They found a torso, arm and a leg (don't quote me on that) in my hometown in the late 1800s on the banks of the thames. Murders go unsolved to this day all I can remember is that there were 4 victims and only 1 was identified.
Years Ago
Delphi murders. They have video and audio of the perpetrator, yet no arrest in four years.
Definitely this case! Since it happened I check up on this regularly; it horrifies me how with video and audio they still have not found this guy, and based on what we've seen from ISP I doubt they have anything else to go on.
Rusty
Andrea Yates drowning her five kids because she thought they were full of sin and needed saving. Rusty took her off the meds and they had another child despite doctor's warnings about her condition.
He should have been held criminally liable for all of this. He treated her like a broodmare. He was specifically told to not leave her alone with the kids; so he makes all of them live in a freaking SCHOOL BUS. He goes to work and leaves her alone w/ the kids. All day. Every day. Pulls her meds. Keeps impregnating her.
All the warning signs were there. I mean, I have to wonder if on some level he wanted this to happen??? Because it was very clear for a very long time that this was exactly how it was gonna end.
Not to mention that someone in her state of mind, likely wouldn't be able to truly consent. She was very very sick.
My heart breaks for that woman and her kids. But her husband should be rotting in prison.
That Guy!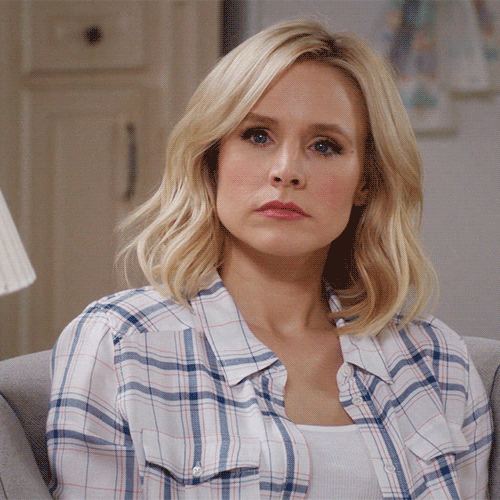 Mad Season 1 GIF by The Good Place
Giphy
Chris Watts. I don't know why I am so invested in it. I just can't wrap my head around a seemingly normal person can murder his whole family and think that he's going to start a new life with his girlfriend.
Now there a few new ones I'm going to have to read up on. Also, I'm going to go join a karate class, just in case. The last thing I want to be is a victim in one of these stories.
Want to "know" more? Never miss another big, odd, funny, or heartbreaking moment again. Sign up for the Knowable newsletter here.

Keep reading...
Show less
Death is a sad and unfortunate part of life, and it is inescapable. Also, death can be a very difficult situation to make peace with. And it can be even more harrowing when it's a death we didn't see coming, like in our favorite movie or novel. Who amongst hasn't been deeply affected by the death of a person that doesn't exist? I love Kate Winslet, she is one of my favorite actresses, but I still can't forgive her for not sharing that door with Jack. The memory haunts me. "Never let go." How about... "Here let me make some space?!"
Redditor
u/JJsWorkshop
wanted everyone to share about which fake deaths may have mattered more than real ones by asking...
What fictional death hurt you the most?
A fictional death can often be too much to handle. Maybe because our entertainment is suppose to be an escape from the already harrowing parts of life. But we become so attached to these "people" that feel like kin, so when they expire, they leave a hole in our souls. And we shared such a brief time with them.
X is gone...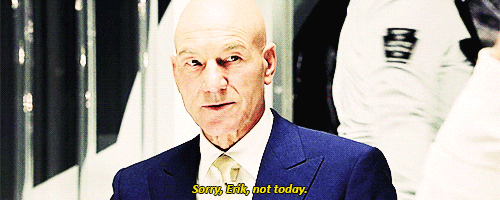 charles xavier not today GIF
Giphy
Professor X in Logan. Like damn, a guy like that didn't deserve to go out in such a violent way. Such an accomplished and well respected man didn't deserve to be buried in some unmarked hole in the side of the road.
Never thought i could feel so bad for a fictional character.
Tears
The Iron Giant. "I go. You stay. No following"... just tears.
Finally someone that remembers the existence of this movie.
Death Exposure
The girl from Bridge to Terabithia probably. What still wrecks me though is Euphemia's dying moments.
I wrote a paper on that a couple years ago, about how books like Bridge to Terabithia are many kid's first exposure to death and how used properly it can be a useful tool in childhood development. Unfortunately, when a lot of teachers teach the book they tend to draw on the wrong conclusions and don't necessarily take the time to unpack Leslie's death that they should.
I Can't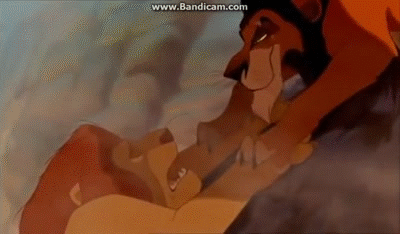 mufasa GIF
Giphy
Artax in The Neverending Story or Mufasa in the original Lion King.
Oh Fork
Chidi Anagonye in The Good Place.
Agreed. Still one of the best series finales in my opinion though. Saw an interview with the cast I think immediately after where they said they wanted to end it the way life typically ends for our loved ones... With us feeling it was too soon to end and wishing there was just a little more to share. Really underrated show.
Oof. A few of those were rough. I remember the first time I encountered half of them. I still have nightmares thanks to "The Neverending Story." I've never been right around horses because of that scene. Who else feels like sharing more somber endings to ruin my day?
Oh Lizzie...
"Just look at the flowers Lizzie".
I was so struck by this episode... the most soul-crushing moment for me is when Carol and Tyrus find Lizzie with Mika, and Tyrus takes Lizzie and Judith inside. There's just this moment where Carol is watching them, and there's a bit of really sad but not melodramatic music, and Carol just breaks down sobbing.
Maes
Maes Hughes. Not even so much the death as the funeral.
Maybe an unpopular opinion (?) but I thought Hughes death was sadder in FMA than Brotherhood. True, I did watch the original series before Brotherhood so it was more of a shock but I feel like FMA did give a little more time to the character before his death.
Bye Mom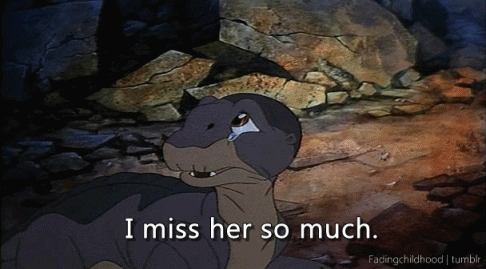 the land before time dinosaurs GIF
Giphy
Little Foot's mom in the Land Before Time. Gutted.
I'm Down
Carl's wife from UP. Never even heard her talk but damn I still tear up at the end of that scene.
Me starting to watch up: Great, a Pixar film about a man who flies his house with balloons!
Me 6 minutes later: WHY ARE YOU DOING THIS TO ME?!?! :'(
Oh Joyce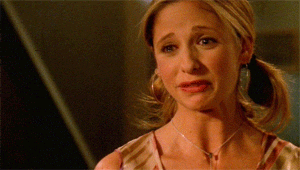 sad buffy the vampire slayer GIF
Giphy
Joyce and Tara from Buffy the Vampire Slayer.
"Mom? Mom? ...Mommy?"
"Your shirt-"
Instant tears. STILL.
I am still unable to process Joyce's passing in Buffy. I won't speak of it in public without tissues nearby. And don't get me started on Tara. No matter how much these deaths hurt though, it's all a testament to great writing and great storytelling, which makes it all worth it.
Want to "know" more? Never miss another big, odd, funny, or heartbreaking moment again. Sign up for the Knowable newsletter here.

Keep reading...
Show less
People have opinions, but when they are judgmental in a way that makes a person feel self-conscious is something I never understood.

Myself included, why do we judge people's motives, their relationships, or their interests? Who cares?
Apparently, we do, even if many of us verbally state otherwise. It's a concept of human nature I'll never understand.

When Redditor sheepandboats asked, "[Serious] what's a concept you just cannot grasp?,"
strangers on the internet unearthed a whole lot of head-scratchers – ranging from technical, to social concepts – that sparked amusing and mind-blowing discussions
Tech And Science
We're grateful for these because we live without them. But how does it all work?
Computer Guts
"How computer hardware like circuit boards and mother boards and graphics cards somehow magically translate electricity into the stuff your software can do. Like I get how hitting the A button makes an A appear on your screen. But how does a bunch of metal and silicon and plastic make graphics for games and the thinking for NPCs or spellchecker on word processors. I mean I know it's 1s and 0s but still."
Getting Charged
"100%, call me dumb but uh wtf is electricity. How does it get there for us to use?"
Needle And Groove
"record players???????? how"
"Zoom way way in.. nope keep going.. okay here's a groove with pits and valley's that go up and down that also moves from side to side a bit.."
"Now you've got a needle moving in that track.. that needle is attached to a small magnet that's suspended between tightly wound coils of wire.. as the magnet moves it induces a very small electrical current in the coil. That current is then feed into an amplification circuit that boosts it into the audible range. In there will be circuitry to help filter, etc."
Sew, How Does It Work?
"How a sewing machine works. How does it loop and thread?? I've seen graphics on how it works and all, but my brain refuses to understand what's going on."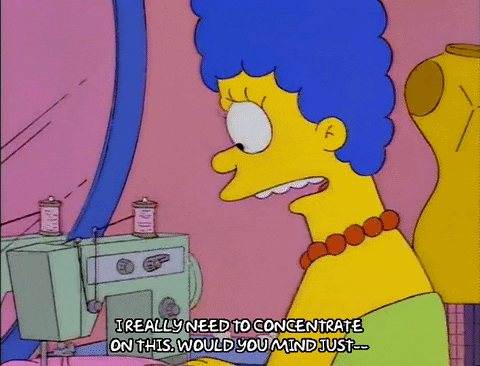 marge simpson project GIF
Giphy
Existence
Life and history. There are tons of books and studies. And yet, being cognizant of the facts doesn't mean they no longer remain mysterious.
Previous Civilizations
"That we live on top of ancient cities."
"I mean, I do get the basic concepts. It's not that I don't believe that there were civilizations before us, and that their cities eventually got abandoned, ruined, destroyed or conquered."
"I just can't imagine my hometown with all its streets, buildings and everything else being completely leveled and another city being built on top of it, to the point that it falls into the ground and you have to dig it to find it. As I said, I completely understand the concept and the history lessons, I have a hard time figuring it out visually in my head an entire city being covered with ground and another city being built on top of it."
Vastness Of Nature
"Somewhat related, I have a hard time imagining true wilderness. The idea that in the past there was more land without people and settlements than there was and just how large those expanses were. Having only seen a much settled word, I can't imagine the scale of woods or prairies there once were"
Ceasing To Exist
"Death, like I can't fathom just not existing anymore."
"Honestly coming to terms with the fact that I can't fathom existing, either, is the biggest comfort of 'not understanding death.' I don't understand existence or nonexistence. Both seem impossible. I'm not going from the light to the dark. I'm just going from the dark to the other dark. I guess that's why the last audio clip of 'Dark Side of the Moon,' which is used as a metaphor for death throughout, is 'there is no dark side of the moon, really. As a matter of fact, it's all dark.'"
"On one hand, it's even more terrifying to just feel like I understand nothing and am completely in the dark always. On the other hand, it's been just fine, even fun, being in the dark. Maybe I don't need the illusion of understanding at all. Maybe it only hurts."
Concepts
Many of us don't question how these came to be. But they can be mind-blowing if you stop and really break down their existence.
Measurements
"Estimating size and distance. Don't ask me how many inches a tablecloth overhang is. I don't know if it's three inches or six inches. How far is it to nearest major city in miles? I dunno, about an hour in the car. How tall is my kid? Umm, like to my ribs. Soooo anywhere between 2' and 4'."
Does Not Compute
"Infinity. Not when it comes to numbers, more like when it comes to space."
"Like, what the hell do you mean 'space is infinite and ever-expanding?' These two things should be antithetical to each other, since for something to expand, it must be finite."
Tick Tock
"Time."

"Like what the actual f*k is that supposed to be?? how does it have a direction?"
A Confusing Market
"Economy. Things like stock market or bitcoin..."
"How crypocurrency works as anything other than an investment. Transaction costs make it useless as a real currency."
Great Beyond
"How there's no end to space. Also, I think if there was an end, it would be even more terrifying."
"What gets me is what is beyond space. It's increasing extremely fast, but if you somehow were faster than it (obviously impossible but if you think about it that way) what would you find? And what was there before the big bang and stuff? Trying to understand there being 'nothing', not even darkness, which is what you typically think of when it's nothing, screws with my brain."
People's Beliefs
"The fact that people can just deny modern medicine or regular facts and then call everybody else crazy for following basic knowledge. "oH tHE EaRtH is fLAt" no the hell it is not."
Words can break down in detail how the things around work – but that doesn't mean we have a better understanding.
The discussion of time, for instance, can lead a person down a philosophical rabbit hole.
When and how did we get here?
They say time will tell, but so far, we have yet to hear from it.

Keep reading...
Show less
Some of us have experienced near-death experiences that haunt us to this day.

The moment I thought, "this is how I'm gonna go," was when I got "certified" for scuba-diving in Cozumel, Mexico, and went underwater following a guide.
He took a small group of us through a TUNNEL. On our first-ever scuba-diving excursion. I was not informed about how we can adjust our buoyancy and I was starting to panic about why my body was dragging along the ocean floor.
I remember forcing myself to swim up higher – while inside the dark tunnel – and I bashed my head on the cave's ceiling so hard I blacked out for a second.

Curious to hear about near-death experiences Redditor spider_takerr asked strangers on the internet:

"What was your 'oh f'k, I'm gonna die' moment?"
Scenes From A Hospital
The institution meant to save lives can also be a grim place.
What The Nurse Missed
"My mom gave birth to me at a teaching hospital and one of the new nurses didn't catch that I was positioned incorrectly. Doctor didn't notice until it was too late and my mom had to have an emergency c section that almost killed us. She says the doctor chewed the absolute hell out of that nurse."'
Giving Life
"When my daughter was born, I had a caesarean and lost too much blood. I got cold and really tired and the people around me suddenly got busy and kept saying 'stay awake, stay awake', I heard my daughter cry and they held her up and I thought since she's been born safe and while it was ok for me to let go. I wasn't frightened, just so so tired."
The Last Breath
"I can't breathe through my nose due to a birth defect. I had surgery and it was at a teaching hospital. The doctor messed up and tried to run tubes up my nose, causing everything to swell and cutting off what little breathing I can do through my nose. Then they ran the tube down my throat, when all was done my jaw was wired shut. My throat swelled. I woke up trying to breathe and not being able to get much breath, I panicked and passed out. I remember thinking this is how I die. I woke up to my main doctor unwiring my jaw and cussing out the trainee doctor."
En Route To The Hospital
"When the ambulance attendant yelled to the driver to hit the lights & sirens 'her heart rate's dropping, we're losing her.'"
Nature
Nature can be cruel at times. Or just horrible at pranking.

Scary Wipeout
"Was surfing on a day I shouldn't have gone out and got pummeled by some heavy waves. Became disoriented underwater and couldn't tell which way was up. Getting dragged by my board when I felt like I was starting to black out and felt like I was pretty close to reflexively gasping for air, which would have been bad to do underwater. I don't even remember how I reached the surface and I don't really even remember taking a big dramatic breath like you'd see in a movie...I just remember my vision and hearing coming back while I was laying on my board, and then looking around for the next set of waves to see if I could reach the shore. Fortunately I had been pulled closer in by the prior wave(s) and was able to lay on my board and get back safely."
Wind In My Sails
"Walking home from school carrying an art portfolio case -- basically a 2.5-foot by 4-foot by 1-inch briefcase. In other words, a hand-held sail."
"Strong wind gusts. Crossing a busy highway on an overpass."
"A very strong gust hit me straight from the side, and the portfolio caught it like a damn galleon sail. I felt myself nearly lifted off the sidewalk for a split-second, and I was pushed a couple steps towards the safety rail. I wasn't airborne or anything, but I would have tumbled over it if I were just a bit less lucky."
The Hero
"Had two buddies get stuck in a rip tide on a very remote black sand beach on the north part of big island hawaii. One of their girl friends realized they couldn't get back in because one cramped up too badly and ran to get me for help. It was the perfect storm for a few reasons, I was the only guy on the beach besides and grandfather and his two grandchildren, it was about a .5 miles down a cliff with no cell reception, and there was only one house on top the cliff. I ran to the water and when I got to chest level, the water was pulling so hard, the only thought in my mind was 'I'm not getting out of this if I go in' I go in with a foot long floating thing we found on the beach, I tell my one friend to get in of he can and he does. We either drift along the cliff line where there is no beach for miles or we drift out to open ocean.
So I'm out there with a guy who is 5'8, 230lbs, I'm 5'7 at 170 who just had shoulder reconstruction surgery 7 months prior, and he is freaking out, swallowing water from 8-9 foot waves and yelling me to leave him. I remember in the moment when he was yelling at me to 'leave him because he didn't want two of us to die and to just let him' all I could think was 'lie and make him think this is possible' (which I didn't even truly believe). So after him losing grip 3 separate times and the flotation device, I am finally able to get us to shore. Ironically, after being in the current for 50 minutes, a rescue helicopter got there 5 minutes after we got out because one of the guys grandkid ran to the top of the cliff to get a call out."
The sh**tiest part was I was going to propose to my girlfriend on that beach that afternoon, but she instead watched me almost drown trying to get our friend out. It still gets me worked up recalling it because seeing a grown man beg you to let him die so you can live is something you never forget."
Being Cooked Alive
"I work on TV broadcast towers, including some of the tallest structures ever built. I don't even count the hundreds of little things that make your butthole pucker when you're 2,000' up on a tower. The time I actually came closest to dying was several years ago while working alone in a remote area, performing a plumb and tension on a cell tower. This requires walking to all the anchor points, measuring the tension of the guyed wires, adjusting the wire tensions to the specified ranges while ensuring the tower structure remains plumb (the vertical equivalent of level) by viewing it through a transit. It was July or August 2018 in the US southeast so fairly hot and extremely humid outside. Not wearing a shirt I could see my heart pounding pretty hard in my chest and knew I should rest but I was making good time on the project and decided to press on and go finish the farthest anchor from the tower before resting. A few minutes later I smashed my finger in the tension measuring device and despite having a high pain tolerance it definitely needed some attention. While walking back to the truck I realized I was in trouble- way too hot, and several hundred yards uphill to go."
"My hearing faded out and my vision started tunneling in like it does when you're about to pass out. Had a very clear understanding of what was happening to me, I was having a heat injury and if I passed out before I made it to the truck I could die there. It wasn't a panic but a calm understanding that 'oh, paidtogethigh, your body is shutting down and you may die here today.' Thankfully I managed to reach the truck, blast the air conditioning, and recover. Was a crazy week thinking back on it, 2 or 3 days later my boss sent me to do another job at the CIA headquarters in Langley without sending the CIA my info so when I showed up at the gate they were not expecting me and of course wouldn't let me in until everything was in order."
Watch For Falling Objects
"Train derailed bc a boulder fell on the track and the whole first car was hanging down the side of a very steep hill. I was in the fourth car, it was a full 20 minutes before we could get out safely."
"Thankfully only a couple were hospitalized, and only one was seriously injured. But , dude. I'll never forget the sound the breaks on that train made."
"Edited to add bc my phone was dying when I first saw this: specifically, the oh-f'ck-im-gonna-die moment came when the E-break was pulled. I had to catch an early train out of town to get back home after visiting my now-husband at college, and so I was sleeping when I was suddenly woken up with a loud screech and my face hitting the seat in front of me as I fell on to the ground. Looked out the window, saw the first car down the mountain side, and straight panicked."
"It all turned out fine though."
Sand Storm
"While deployed I was crew on a test flight as a sand storm was moving in. The co-pilot was on the sticks, got disoriented and the ground was quickly growing closer. Luckily, the pilot was aware and took control and swiftly brought us out of the dive and into safety well before disaster struck. One of only two times I was scared during my time away."
Alive To Tell The Tale
The following Redditors could have perished at the hands of a sibling, a cab driver in another country, and meatballs.
Fortunately, they're with us to tell their story.

Delicious Disaster
"When I almost choked to death after inhaling too many meatballs without chewing enough"
"Ikea almost claims another victim."
Murder Attempts
"When my sister's friend pushed me off a dock into a deep spot. I was too stunned to realize what happened & started drowning. I'm still not sure what happened after I started sucking down water & flailing... don't remember anything after that point."
"Or even the moment my sister pushed me in front of an oncoming car for stepping on the back of her shoes repeatedly. Had a split second moment where I thought that I might as I was plummeting into the road off the side walk & then saw the car mere centimeters from my face as it screeched to a halt."
Wild Ride
"For some reason I was separated from the group I was traveling with in Mexico, and the cab driver started going in the exact opposite direction of where I told him to go. I was pretty confident of my Spanish language skills at that time, so I repeated the directions again, and he kept going, giving some flimsy, not quite coherent explanation for going the wrong way. At this point, I was terrified, but I got this paradoxical reaction where I sat forward, and very loudly - in English - told him to turn the f*!#ing cab around and go the other way. He didn't say another word, just turned the cab around and went exactly where I told him to."
I count my lucky stars I did not pass out right there underwater inside the cave that day I went scuba-diving.
I managed to make my way out of the tunnel without the useless "guide" and made it to shore and joined my friends.
I was so happy to see them.
A part of me thought at the time I was Sixth-Sense-ing and interpreted my interactions with my friends as a fabrication in my after-life...
...until I tripped over my flipper and I got a mouthful of sand after face-planting on the beach, snapping me back to reality.

Keep reading...
Show less