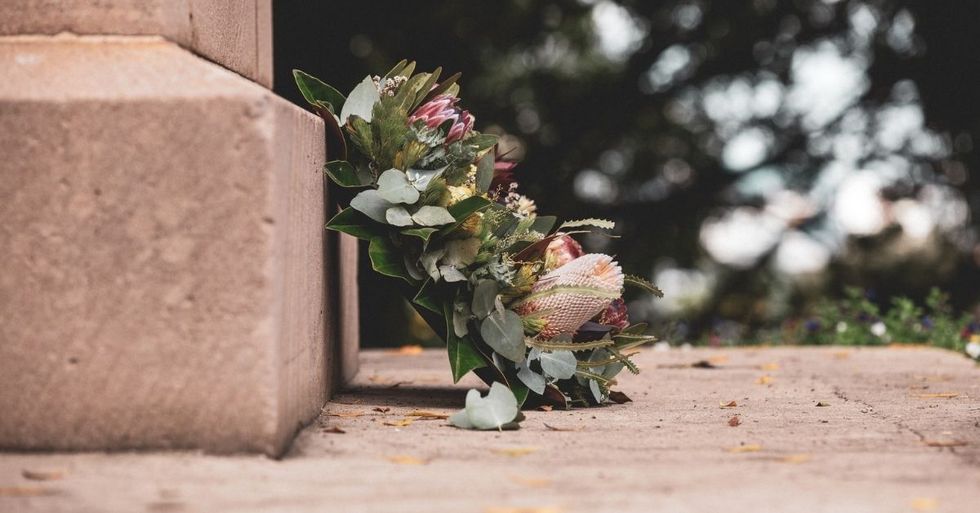 Tradition is important. And grief is equally important. Both never go away. Sometimes you have to find a perfect union for both. And others may not understand. Case in point… Redditor throwaway_4746749 wanted to discuss their story for some feedback. So naturally they came to visit the "Am I The A**hole" (AITA) subReddit. They asked: […]
More
Don't do it.
After reading this, you're going to consider calling up your mom or grandfather and ask them if any of the stuff that's happened to the people in the following stories has happened in your family. You'll feel it, gnawing in the back of your mind, to find out the truth, so you can "feel better."
You won't. Don't do it. Otherwise, you might find out your ancestors were capable of some horrific acts.

Reddit user, _Mitnix_, wanted to know what your family is hiding when they asked:
"What's your family's darkest secret?"
Deathbed confessions seem like a good idea to the person on the way out of this world, but they definitely leave behind a devastating crater of emotions and bad thoughts.
Can't Wait For The Body To Get Cold
"My dad's dating the boss of a nursing service who was at my mum's deathbed. They had an affair beforehand. She's still married and wants to wait at least three years more to break the news."
miletastar
Lotta Deathbed Confessions...
"On my father's deathbed, he revealed that his best friend since kindergarten had actually been his half brother. His father had an affair with the housekeeper after his mother became disabled."
Tremolat
"Omg that is so crazy. When did he find out?"
Silly-Tourist7703
"I had been disowned, so he didn't want me to visit in the end; I got the revelation second hand. He mentioned it to my son (among other confessions), but follow up questions weren't asked. Dad was the last survivor of his generation, so there wasn't anyone else who could corroborate. I never met my paternal grandparents nor have any pictures of them or of my dad when he and "friend" were young. I remember dad's friend visiting many times while I was growing up (he lived at the other end of the state) and they were really close. My mother remains dubious, but it would be one of the lesser oddities of dad's past."
Tremolat
Are You Who You Really Say You Are?
"When I was just a little baby, a tsunami hit my home country, which messed with the sh*tty third-world government data system (or so I was told) and deleted the "real me" from existence. It wasn't until my mom decided to raise my @ss in the U.S. that I finally got a legal name and birthday, both of which were changed in the process of moving."
"I was 7 at the time and have since been living under this makeshift identity, but the fact that I was hidden from the government that long amazes me. If you ask me, though, she missed her chance to raise an undercover and very personal hitman."
Ok_Bad_8328
Wait For It...
"My Great, Great Uncle allegedly ran an illegal abortion clinic in the early 1900's out of a barn on the property my parents now own."
"Supposedly he would perform operations in the barn (which still stands today) using crude tools and coathangars, then toss the remains in a seasonal spring so the bodies would disappear underground at the end of the rainy season."
"To be fair, i've never seen any actual evidence this is true, just rumors in my family and the occasional mumblings around the older folks in the town I grew up in. The spring where the remains were apparently dumped was blasted with dynamite in the 30s and used as the town garbage dump for the next 40 years, and the barn was abandoned and left to deteriorate a long time ago, so any remaining evidence is long gone."
"Also, my Great, Great Grandad probably murdered my Great, Great Grandma. She mysteriously disappeared while they were out on a walk together after he had spent the day beating her in front of my Great Grandad. Her body was never found."
SugoiBakaMatt
Do any of us really know our families?
Because with family like this, you'd probably choose anyone but them to spend birthdays with.
When Your Grandad Is The Literal Worst
"My grandad has 7 kids with 3 different mistress while married to my nan. My cousin is actually ualy my mom's half brother. He would hit her if she spoke up or said anything. My grandad told my family hen my nan fainted in the kitchen he watched TV for around 20 minutes before she woke up, when she woke up she begged him to take her to the hospital but didn't want to waste fuel so he called his friend who took around 20 minutes to get to their home so the could drive to the hospital. My nan died on the way to the hospital."

"We don't know which friend drove them to the hospital nor which hospital they drove to and her cause of death is still unknown. This happened around 6 months ago and it still hurts. He lied about how my nan died before her funeral and told his kids including my mother to get over it. He stole part of the money for her funeral and spent it on his mistress. No one talks to him he is an absolute piece of sh*t. He was so flippant at the funeral. His wife of 40 years died and he doesn't care. My nan refused to leave him as she loved him even though he cheated. He is a despicable piece of sh-t."
Tintedboy
So Crazy It Had To Be Publicized
"My 11 year old cousin got pregnant, then was in Dr.Phil's trash tv show. Her aunt adopted the baby, and 12ish years later they haven't told her any of this. She's seen pics of her mom from when she was a kid and said she doesn't remember taking that picture. They look identical."
ambsdorf825
"What happened to your cousin?"
Its_0ver
"She's got a job and is doing ok as far as I know. She doesn't have any more kids. She wants to see her daughter, but can't. I'm not very close with that side of the family though."
ambsdorf825
Maybe next family party, when mom and auntie ask if anyone wants to open up the wine, tell them only so long as the secrets stay just that.
Secret.

Want to "know" more?
Sign up for the Knowable newsletter here.
Never miss another big, odd, funny, or heartbreaking moment again.
Keep reading...
Show less
You would think in this age of modern society and seemingly faster-than-light information sharing, we'd see the reaped rewards of sharing positive information with one another. Tales of a better world, filled with people doing their best to help one another.
Then you read stories like these and it's hard not to think we're all maybe a little deserving of it.
That's obviously not the right line of thinking, and you should always do what you can to help someone out once a day, but wow. Some people suck.

*The following article contains discussion of suicide/self-harm.

Reddit user, kwarterz, wanted to know when people showcased the absolute bottom of humanity's offerings when they asked:
"What is the most f-cked up thing a person you know has done?"
There's not an easy way to categorize these, so just take them story by story and do your best not to replicate the acts seen by others listed below.
We Can Start Off On A Lighter Note
"I know a dude who sh-t down a chimney. Impressive as it was f-cked up."
cjthayes
Could've At Least Sent An E-Mail
"I know someone who was doing a semester abroad in China during college. She let her boyfriend at the time fly out from the US for a week+ visit, knowing she was going to dump him the second she saw him. She did it because it would have been "too hard" to dump him over the phone."
"...the guy did not speak Chinese, and he didn't have enough money to change his flight so he just kinda bumbled around China for a week being miserable."
stebuu
Moral Of The Story: High School Kids Are The Dirt Worst
"There was a decomposing dead cat stuck between a fence and a wall next to the gym in my school. If physical education was our first lesson, we had to wait in front of the gym until someone fetched the keys. My friend Jason went to fetch the keys and left his bag. This fat class bully Toby used two sticks to pick up the dead cat, opened Jason's bag, and put the cat in. Jason hasn't noticed anything until we were in the locker room. He opened the bag, saw the dead cat, dropped the bag, cat fell apart, soup of rotten cat insides crawling with maggots splashed to the floor."
"Class was cancelled. Cleaning company had to disinfect the locker room."
LeaveThatHorseAlone
Surviving Doesn't Always Mean Living

"The brother of a girl I dated years ago, almost hacked his ex girlfriend to death with a machete and then tried to kill himself by overdosing."
"They both survived and I believe he's still in prison."
nelsonalgrencametome
Taking It Out On The World Usually Leads To People Getting Hurt
"My cousin was killed because a guy decided he'd kill himself by flooring it into another car on a major road. My cousin died, and his girlfriend had to undergo multiple extensive surgeries."
"The guy survived with minor injuries."
thisismycourage
Lucky To Not Be At Home
"My friends dad stabbed his wife in a heated argument and blew up their house while he (dad) was still inside. Heard the explosion from my own bedroom. Luckily my friend and his sister were elsewhere. The local newspaper articles were hauntingly graphic about it."
Qyro
Unable To Handle Your Own Insecurities
"He went to his wife's work new years party and got really drunk. He suddenly decided his wife was having an affair with her boss. A loud shouting match ensued and he suddenly pull out a gun. He shot his wife, her boss, and himself in the head. He and her boss were DOA. His wife lost her vision but survived. They had 3 small children."
404photo
With family like this, would you even want to have more family?
That's not the expression, but wow, there are some messed up families in the world today.

Money Was Never The Issue
"My Aunt and Uncle are rather wealthy farmers. They have spent the last several decades building up new divisions of the business for their kids to run and eventually inherit. One of the big expansions was going from simply raising beef cattle to handling the butchering and selling the meat themselves."
"Anyway, for the butcher shop they built a beautiful million dollar shop and sent my cousin's husband to butcher school to get all his licensing to be the operations manager while my cousin would be bookkeeper. They never did a thing to earn it and were essentially handed a golden ticket."
"It's a little complicated what happened next, but after a few years my Aunt/Uncle started getting negative feedback about how the place is run. When they spoke to my cousin's husband they offered him more money thinking it was a motivation issue. They were already overpaid and could afford their own million dollar home. The husband made a snarky retort that he already makes that much."
"That raised red flags, they ended up looking at the accounts and things seemed fishy. They went to the business after hours and took the bookkeeping files, the husband found out and drove to their house to essentially scream at them in rage. In the end it turns out they had embezzled over a million dollars by cooking the books."
"They got kicked out of the family business (with no legal repercussions and a fat buyout bonus) and generally have little to do with any of the family. My Aunt and Uncle have made attempts at reconciliation because they want to see their grandchildren, but have been thus far rejected."
"It's insane because they were handed everything and it still wasn't good enough. They were going to inherit the business and they blew it."
Regnes
Don't Be Surprised When You're Taken Off The Family Thread
"He slept with his son's long-term girlfriend. Like his son's first love. Told his son like it was no big deal."
"He told us about it at work, and said his son was being a bit of a b-tch about it. We then watched his life fall apart as both his kids cut him out of their lives. Dude found out he became a grandpa from his older daughter via an email with no pictures."
"As you can imagine, sleeping with his son's GF was the worst thing (I'm aware of) that he's done, but he was a horrible person generally speaking."
Ganglebot
Not The "Welcome Back" You Were Hoping For
"I was getting out of the army and had put back over $70k for a home for my family. My mother got my banking information and took every penny for drugs. When i tried suing my family disowned me"
Melodic-Spot7651
Keeping It...sigh...All In The Family
"My uncle left my aunt for their son's wife."
bluejester12
Just try to live your life, day by day, without making someone else's worse. If you can do that bare minimum then you'll be leaps and bounds over the people in this story. Sainthood Status, really.
If you or someone you know is struggling, you can contact the National Suicide Prevention Lifeline at 1-800-273-TALK (8255).
To find help outside the United States, the International Association for Suicide Prevention has resources available at https://www.iasp.info/resources/Crisis_Centres/
Sign up for the Knowable newsletter here.
Never miss another big, odd, funny, or heartbreaking moment again.
Keep reading...
Show less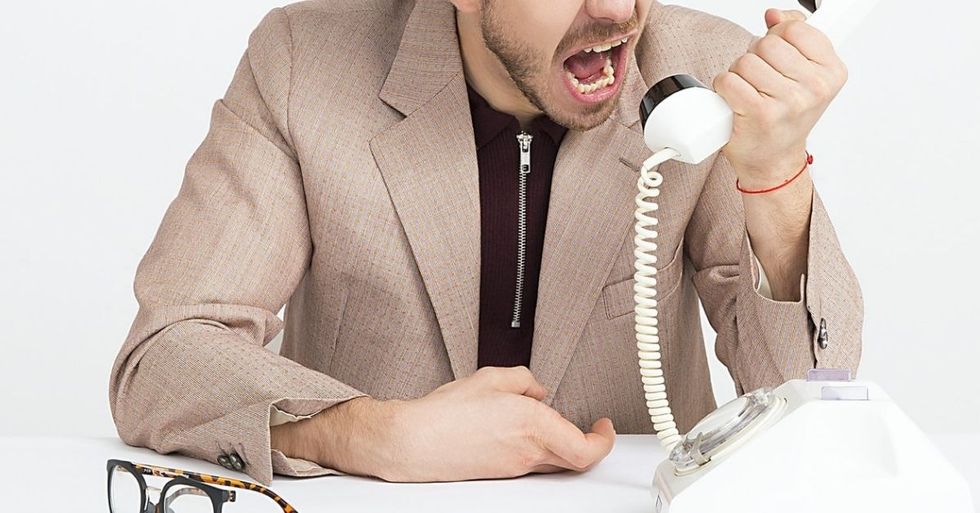 Family can be a real problem. They are the ones who are suppose to support you and love you. But sometimes family makes everything difficult in ways you couldn't have imagined. Case in point… Redditor PowerStrike0 wanted to discuss his story for some feedback. So naturally he came to visit the "Am I The A**hole" […]
More
Life can change in an instant.
It can always change for the better.
Just ask any lottery winner.
Sadly, life can also take a turn for the worst and leave people shattered beyond repair.
Watching someone's life fall apart in a short amount of time is difficult.
You have to wonder if there really is such a thing as karma, bad luck, or Voodoo.
Redditor OkImagination5852 wanted to hear about the times we've been witness to personal disaster. They asked:
"People who witness a person's life crumble in a single day, what happened?"
I have lived through a lot of bad days. But thankfully they've been one disaster at a time days. So I guess I'm lucky.
Horror
"A friend of a friend had his entire family killed overnight. He was from my college and was home visiting his family. His parents, siblings, and extended family were all there together. One night, while they were all asleep, his father got up, took out a gun, and went on a shooting spree. He then killed himself."
"Everyone except this guy died on the spot. When my friend visited him at the hospital, the guy was still in shock. He had no idea why his father did that. This was more than a decade ago, and I have no idea how he's doing now."
DeadOnDeparture98
The IRS Called
"Knew a guy who had a nice house, wife, 3 kids. Machine shop in his garage, Snap On tool truck, sign out front, great mechanic. Never incorporated, didn't pay taxes on his business, cash only. Took nice vacations, bought a boat, then a camper. Five years later, the IRS came. I don't know what they estimated he owed but they seized everything. He lives alone in a trailer now."
Nobody_Wins_13
2 at Once
"My mom's dad and dad's mom both died on the same day. Completely unrelated. We were pretty messed up for awhile. It was 2010. Mom's dad had emphysema (lifetime smoker) and was pretty sick for a few weeks. I was in college at the time and came home to be with him, because we knew he was about to pass. Dad's mom was in the nursing home, as she had had a stroke and also had dementia (she often thought I was my dad, she thought we were in the 70s, etc.)."
"She took a turn for the worst, and so my dad left the hospice my grandpa was at and went to be with her. The towns they were in were about an hour apart, so I stayed behind with my mom to comfort her when her dad passed. A few hours go by, and he passes peacefully (huge thanks to the hospice workers for their respect and grace during this time)."
"Within an hour or so of his passing, we get a call from my dad saying that his mother had passed as well. It was a terribly dark day in our family, and the next couple years for me in college were pretty much a blur. Thankfully, things got better in time and we are all doing well now."
REDDIT
She lost everything...
"Her husband left her after previously persuading her to remortgage their house to save his business and he's already made her take multiple credit cards out in her name. She lost everything. He did it the week after their youngest turned 18 so he wouldn't have to pay child support. He'd obviously been planning for years."
Ieatclowns
a black sheep...
"My cousin was in a motorcycle accident with her boyfriend. Her boyfriend died. She broke her back. When she was in the hospital she learned she was pregnant. It's been 16 years and we're still trying our best, she took an all too familiar path of drugs, burning bridges and more pregnancies."
"At this point she's fairly stable and clean as far as I know but a bit of a black sheep. Her mother has custody of all one of her kids. She has her youngest and seems to be doing good by her, but who knows. It's been hard on everyone, especially her mother and her brother."
Paradigm6790
Well this is the stuff of nightmares. I'm grateful for every moment I have alive.
Several lawsuits are filed...
"Here is multiple lives ruined in an instant. A friend was over at some other people house, drugs were involved. They had been playing with a gun. My friend points the gun at a girl, pulls the trigger and shoots her in the head. Girl dies, friend gets locked up until he turns 18. Parents at the house get arrested because they knew what the kids were doing. Friends mom goes into a depression and ends up getting evicted from her house. Several lawsuits are filed."
sentondan
Gone Forever
"It was me... got in a car accident and suffered a traumatic spinal and brain injury that I had no chance of surviving... a 7 vertebrae spinal fusion, yrs of physical and mental therapy... 18 yrs later and the pieces, though many forever gone, are finally coming back together."
2boneskuLL
A Bad Night
"He trashed his fathers vacation house with an axe before setting it on fire, stabbed the neighbor nearly to death, stole their car and then crashed it into a cop car so bad the cops were injured. He also got his girl pregnant, so once he is out of prison they're gonna start a family."
Dumbing_It_Down
"dangerous"
"Pregnant friend found out husband (43) was having an affair with young woman (19) who was a volunteer at their ecolodge. Friend had 'dangerous' pregnancy and had to spend a lot of time in bed. This betrayal destroyed their marriage, split the little town where they lived and caused two employees to quit because witnessing the affair going on was just too painful."
"She had a beautiful baby girl (to go with her other two girls, lol) and after the breakup was clinically depressed. Worked hard and got a divorce (she had a great lawyer); got the business back on track; beat her depression and now is planning a great vacation trip with her girls."
"Meantime, Dad has generous visitation but just 'hasn't gotten around to' buying a car seat so he can pick up the baby and for a long time asked my friend, 'Can you drop the girls off at my Mom's?'"
NoBSforGma
Lost it All...
"Recently, I know of a guy that had borrowed all his family's life savings for the most part to participate in the whole game stop stock thing happening… he lost every penny of his money (credit card advances), and his parents retirement, and every other dime he could get… it makes me sick to even think of it."
Bangbangsmashsmash
Well those are A LOT of bad days. Good luck to all of you.
If you or someone you know is struggling, you can contact the National Suicide Prevention Lifeline at 1-800-273-TALK (8255).
To find help outside the United States, the International Association for Suicide Prevention has resources available at https://www.iasp.info/resources/Crisis_Centres/
Want to "know" more?
Sign up for the Knowable newsletter here.
Never miss another big, odd, funny or heartbreaking moment again.
Keep reading...
Show less