People who work in forensics and conduct autopsies for a living inhabit a facet of life most of us would prefer to keep out of mind most days.
But someone has to do it.
Not surprisingly, those who've agreed to determine countless causes of death and piece together the details of so many people's final moments have some stories.
And a recent Reddit thread asked them to share those tales.
Redditor MimBim asked:
"Forensics and people involved with managing the deceased, what's the weirdest cause of death you have come across?"
Keep reading...
Show less
Us plebeians often think of celebrities as faraway people who remain untouched by the stresses and difficulties of average life.
But there is a different way we can view the spectacular aspects of celebrity lives.
In some cases, the life stories of famous musicians, artists, and actors are overshadowed by the even more spectacular ways those lives ended.
A recent Reddit thread explored those tragic deaths.
Redditor oozingmachismo asked:
"What celebrity suffered the worst death?"
Many Redditors talked about the celebrities who struggled with painful, tragic medical difficulties throughout their lives.
When Hugeness Hurts
"Andre The Giant was pretty bad. Poor guy was in pain all his life because he just never stopped growing. That scene in Princess Bride where he catches Robin Wright? He literally couldn't do it. They had to have her in a harness or something and lower her into his arms."
"And he was still wrestling on top of everything else. He died only a few days after going home to his father's funeral."
"People always tout his drinking ability, being able to knock back over a hundred beers in a single sitting, or 4-5 bottles of wine with dinner, but he drank to numb the pain."
-- troysplay
One Thing After Another
"Daniel von Bargen who most people recognize from Seinfeld, Supertroopers, or Malcolm in the Middle. He had diabetes and had to have a limb amputated."
"Depressed, he shot himself in the temple, but survived and lived another three years. Just a really rough end for a beloved character actor."
-- konfetkak
A Terrifying Rarity
"Manute Bol, NBA player. Died of a disease (Stevens-Johnson Syndrome) where your skin slowly sloughs off your body."
"Horrifying."
Other people shared the stories of famous people who died in sudden, freak accidents. These were often lives cut shorter than they otherwise would have been, and in the most gruesome possible way.
On the Other Side of the Glass
"F1 driver Roger Williamson. Motor racing is dangerous, but most deaths are quick."
"Williamson flipped his car and it caught fire, back then none of the marshals were adequately trained or equipped in dealing with this situation."
"Fellow driver David Purley tried to save him but even with his fireproof gear couldn't get close enough. Roger burned/asphyxiated to death only feet away from multiple people who were powerless to help."
"The video is online, but it's horrific to watch."
-- Mackem101
Sacrifice
"Kirsty MacColl. She was swimming with her children and a powerboat came towards her son. She managed to push him out the way. She was not so lucky."
"What makes it worse is the man who killed her paid 1,034 pesos to get out of jail"
Unable to Escape
"Swedish jazzlegend Monica Zetterlund died when her apartment caught fire."
"She was unable to get out since she was in a wheelchair due to severe problems with scoliosis."
The Danger of Scarves
"Isadora Duncan, a famous dancer back in the early 1900s used to wear long flowing scarves and drive a convertible. In 1927 her scarf got caught in the real wheel of her car, pulling her from the car and breaking her neck."
"My grandmother always told us kids to be careful wearing scarves. We thought she was crazy."
-- thesixgun
Parents Explain Why They Regret The Name They Gave Their Child | George Takei's Oh Myyy
Others discussed the celebrities who died at the hands of another human being. These murders are, of course, well-known.
But their mentioning reminds us how shocking it was all over again.
And It Was On His Birthday
"Marvin Gaye was shot dead by his own dad." -- Ronaldo_McDonaldo81
"On April Fool's Day, no less. I remember the morning DJ announcing what happened on the drive to school and I thought it was the most tasteless April Fool's gag ever."
"Then my mom changed the station and someone else was announcing it on another station. And crying." -- NotDaveBut
A Struggle the Whole Time
"Probably the death of Judith Barsi from The Land Before Time is the worst I know. Shot in the head by her own father after being abused all her life."
"She was 10 years old."
-- Brave2512
A Famous Case
"Sharon Tate."
"Everyone else listed on here died horrible but mostly quick deaths. Tate was literally begging for her life as she was being murdered."
-- schewbacca
These deaths were tragic, whether we knew or were fans of the person or not. At the end of the day, these lives ended with pain, they ended too short, or they were ended unjustifiably.
Want to "know" more? Never miss another big, odd, funny, or heartbreaking moment again. Sign up for the Knowable newsletter here.
Keep reading...
Show less
Life and the Universe is eternally unfair. That is a fact none of us will ever escape. It is often unfathomable to comprehend the cruel twists of fate many suffer. I often think about my favorite Alanis Morissette song "Ironic" when I think about life's dirty tricks. That song says it all.
I also often wonder about the people I went to school with. Thanks to social media we can all find one another and see how everyone turned out, well for the most part, who knows what everyone is lying about on social media. One of the worst discoveries is finding out how much sadness and tragedy struck so many. Car accidents, cancer, murder, alcoholism, it's enough to make you want to hide.
So let's hear some stories...
Redditor u/ajchann123 wanted to chat about the people we leave behind in youth by asking:
Who in your high school graduating class had the most tragic adult life?
Want to "know" more? Never miss another big, odd, funny, or heartbreaking moment again. Sign up for the Knowable newsletter here.

Keep reading...
Show less
School is a dangerous place. That is a tragic fact. Back in my day, school was a safe place.
We all gathered to learn and build a foundation as people. Now, no matter where you attend school, in a fancy schmancy neighborhood or in a more challenging area, no one is safe.
Horror, tragedy and violence has struck everywhere. And those who are there to witness it carry those scars all through life.
So how do we fix this issue? Or is it just a human error problem that is never going to get better? Why is education saddled with danger? If I was school age now, I'd definitely choose homeschooling.
Redditor u/Mariothemaster245 wanted to hear about legacies of schools. Who is still haunted and why? They asked:
What is the worst thing that happened at your school?
My schools weren't perfect. We had bullies and fights broke out often, but nobody ever pulled out a knife or a gun. And all of our teachers and students survived. Well most, the one's that didn't, succumb to natural causes. How do we get back there?
Eyes Closed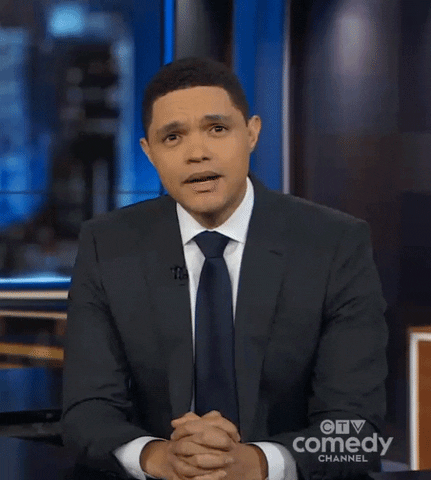 Confused Daily Show GIF by CTV Comedy Channel
Giphy
"Kid streaked (fully naked) across campus, hiding his face using a condom. He passed out about a minute into the run."
DOA
"My classmates dad had a heart attack at graduation and died. He was just yelling at his wife and keeled over."
"A similar thing happened at my girlfriends graduation. It was a hit packed gym And all of a sudden in the middle of the ceremony people start moving away from a spot in the bleachers near me, turns out one of the graduating student's aunt was having a heart attack. She lived though because literally every first responder was there (small town 1500 people 80 in graduating class) and the fire station was a block away."
Awful People
"There was a girl in my school who was being bullied and basically chased into the busy street in front of the school. She got hit by a few cars. The next morning people were making fun of the situation because her shoes flew off after she was hit. My school was filled with a**holes."
"Edit: She did end up dying. I think she may have died on impact. But the memory is fuzzy. She didn't die in the hospital that I know for sure."
For Cred?
"At one of the schools I went to, some kid stabbed a disabled kid to get into a gang."
"And I'm sure that "street cred" will buy him a lot of ramen when he's sitting in prison for the next few decades."
Fake Out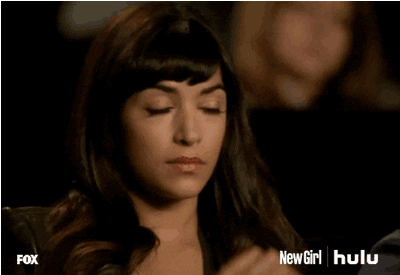 New Girl Facepalm GIF by HULU
Giphy
"We had somebody plant fake bombs and call in a bomb threat at the high school so the police would all be focused at the high school. Was really just a distraction for a double homicide/suicide across town."
Oh see there, that's all a bit much. School is stressful enough already. Our class clowns only exhibited foolish behavior, like spitballs, fake bombs? We've lost control...
In the heart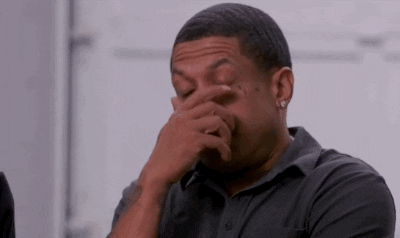 Facepalm Smh GIF
Giphy
"A teacher went to break up a fight, and she got stabbed in the chest. Teachers were not allowed to break up fights after that. She survived but she quit teaching."
Alarms...
"The seniors planned their senior prank to have a bunch of alarm clocks go off in lockers all over the school throughout the day. The idea was that by the time one locker was unlocked to turn off the alarm another would be going off. Unfortunately for the seniors, the day they planned this happened to be the same day Obama was campaigning at the fair grounds less than a mile away. The alarm clocks got mistaken as bomb threats and just about every senior in the school was questioned by either police or teachers. Basically it was just a huge misunderstanding that lead to a whole bunch of crap."
Assassins...
"Someone tried to assassinate the physics teacher. Our high school was 3 stories. The math and science rooms were on the 3rd floor. During parent-teacher interviews someone turned on all the natural gas taps in his classroom and left a lit candle on the floor."
"The idea being that since natural gas rises. It would fill the room and explode when it touched the candle. Teacher found it only a few minutes after the would be assassin left the room and was able to put out the candle. They never figured out who did it, to the best of my knowledge."
- Reddit
My Brother's Ex
"My brother dated a girl briefly in 8th grade who later snapped in high school. She had convinced a group of 5 other people to commit to a plan to weld the high school doors shut and burn people with a home made flamethrower and shoot people."
"The morning of the planned day someone was tipped off and the cops called. The school went on lockdown for 6-7 hours and they found the girl's parents taped up and stabbed a crazy number of times in their closet of their home. This was 3 years after my brother dated her."
- JoeZMar
Idiot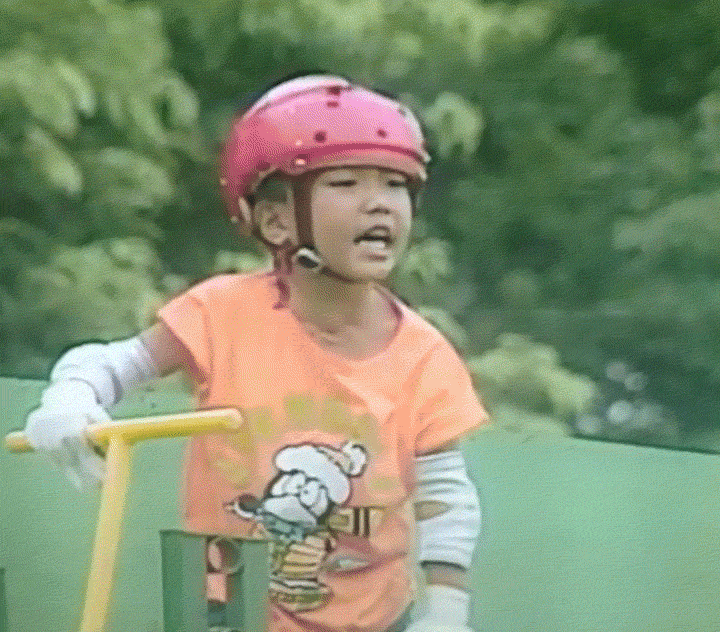 Idiot Reaction GIF
Giphy
"Nothing as brutal as some of the other storied but about half way through the day once a guy was spotted walking across our sports field with a rifle, Everyone was kept in classes for about an hour? Turns out it was some idiot looking for the nearby shooting range and accidentally stumbled onto school grounds."
Clearly, we need therapists and guards in school around the clock. And a grief counselor for life would probably do everyone a world of good.
Want to "know" more? Never miss another big, odd, funny, or heartbreaking moment again. Sign up for the Knowable newsletter here.

Keep reading...
Show less
People grieve in various ways after losing a loved one, and no one can tell them how to cope as they process their emotions.
However, there are certain behaviors that are inappropriate at a funeral.
Redditor Bankrupt-R-Us asked,
"What is the worst thing you've ever seen someone do at a funeral?"
The people of Reddit had some interesting things to share – including an incident involving a gun-toting nun, and an angry grandson unleashing his vengeance over the deceased with an act of vandalism.

Read on to find out more about some absurd and inappropriate things that have happened during a funeral service.
The aftermath of death in the family caused the following drama.

Open Forum
"The gentleman had a large family and all of his siblings got up and made it all about themselves, dredged up old family drama, made it clear that they resented his wife, etc. It was so painfully awkward."
Too Much For A Son To Take
"I had a fit of hysterical laugh at my father's funeral just about the time people started to gather at the mortuary."
"In my defense, my mother had a nervous breakdown (my father died 4 days after we found out he had lung cancer), there was a lot of sh**ty stuff surrounding the funeral organization, my mom just flipped, my siblings were 15 and lost so I was at 23 left to handle it all."
"I kinda lost it."
So, Here's A Question
"At my father's funeral, one of my aunts asked my mom when would she get out of the house."
Grief Competition
"My nan told my dad at his own father's funeral that her pain was much greater because she had lost a husband, while he had only lost his dad. As if grief is a competition."
"She is a sh**ty person anyway, and not even blood related to us so we just kinda don't associate anymore."
– lanidvah

There are just some acts that are totally unnecessary when the grief is already enough.
Bedroom Legacy
"Her ex told us about all the great things she did in bed and what a loss for mankind that is. In present of her boyfriend."
Seizing An Opportunity
"He handed out his business cards at his stepdaughter's funeral. There was very nearly a fistfight!"
Act Of Vandalism

"My uncle was pissed about something in my grandmother's Will. So during the funeral, he went out to the parking lot and keyed everyone's car. It should be noted, he has severe brain injury from a motorcycle accident that causes him to be constantly angry and paranoid. Still..."
Parents Explain Why They Regret The Name They Gave Their Child | George Takei's Oh Myyy
Angry Debt Collector
"My brother in law is a mortician. Boy does he have stories...."
"One of the best- A guy disguised himself as a nun, shows up at the funeral, pulls a gun from under his habit and tries to shoot the deceased's son. Luckily the gun malfunctioned and didn't fire. The son then decks the nun and knocks him out, kicks him in the head a few times, and is pulled off by other family. Police are called, yada yada yada... turns out the deceased owed the nun quite a lot of money and the son had refused to honor the debt."
– 02K30C1

Go Fund Me – I Mean – HER
"My grandpa died. His son (my uncle) went around asking for money to give to his now widowed mother. He collected around $500 USD worth of donations from family, friends etc. he pocketed it, and my grandma didn't receive sh*t."
– VCF1127

Unacceptable Comment
"My uncle died and at his funeral my cousin (his son) was crying. Some old timer uncle came up to him and said 'stop crying you're a man you're embarrassing us'. I never wanted to slap someone at a funeral more than at that moment."
Kids barely understand the concept of death. But when they start to have a firm grasp, it is terrifying for them.
These incidents didn't help.
Cruelty Towards A Child
"A few years back, when the uncle of my mother died my young cousin (8) cried a lot at the funeral. It took some time but eventually he calmed down and his parents went for a little walk with him for some distraction."
"But then he noticed that his first name was written on one of the tombstones. He mentions it loudly and one of the bystanders said: ''Yeah its already reserved for you'."
"He immediately started crying again..."
– firedexo

A Father Moves On
"One of my students' mother died. I went to the funeral with the principal and the student's integration aide. After the funeral her father walked up to her and her grandmother and said 'I want her out of the house by tomorrow morning.' She was 11 years old."
The Guilty Sister
"My sister murdered her father(my stepfather...at the time we didn't know she was guilty)"
"BTW Just so you know she did this purely for financial gain."
"During the viewing she dragged her little boy to the casket and because he didn't cry enough to suit her she pinched him on the upper arm until he was sobbing then took him around to everyone saying he was really crying because he loved his Gramps so much."
Although there is never a time and place for the irrational behaviors mentioned above, maintaining proper decorum at a funeral out of respect for those who've passed on should be common sense.
Whatever unresolved grudges you hold against the departed, it's better to either leave them in the past or resolve your conflict with them in the afterlife.

Keep reading...
Show less