Many sects of Christianity have evolved to embrace people from all walks of life – including the LGBTQ community.
But one woman is being dragged for her outdated views on religion.

---
Religious Twitter user Kristen Hodges ignited hellfire after listing "sins" that will bar you from entering the pearly gates.

She devotes 95% of her tweeting activities to Jesus, yet her latest tweet has nothing to do with the teachings found in the New Testament.
According to Hodges's gospel, "being LGBT" and "getting drunk/high" are sins, and anyone who is guilty of such cannot be a Christian.
You can't be a Christian and think these are okay and/or are not sins: - Being LGBT - Sex before marriage - Being… https://t.co/1zBnBHAJE2

— Kristen Hodges (@Kristen Hodges)1561051699.0
She bullet-listed other unspeakable acts such as "sex before marriage," "being lustful," "masturbation," "cheating/lying," and "cursing/quick to anger" as sins.
Although she conceded that "God loves everyone," she assured that "not everyone will go to Heaven!"
Her tweet got over three thousand responses, with many of them from users who forfeited their ticket to heaven by happily committing one of Hodges's sins: "cursing/quick to anger."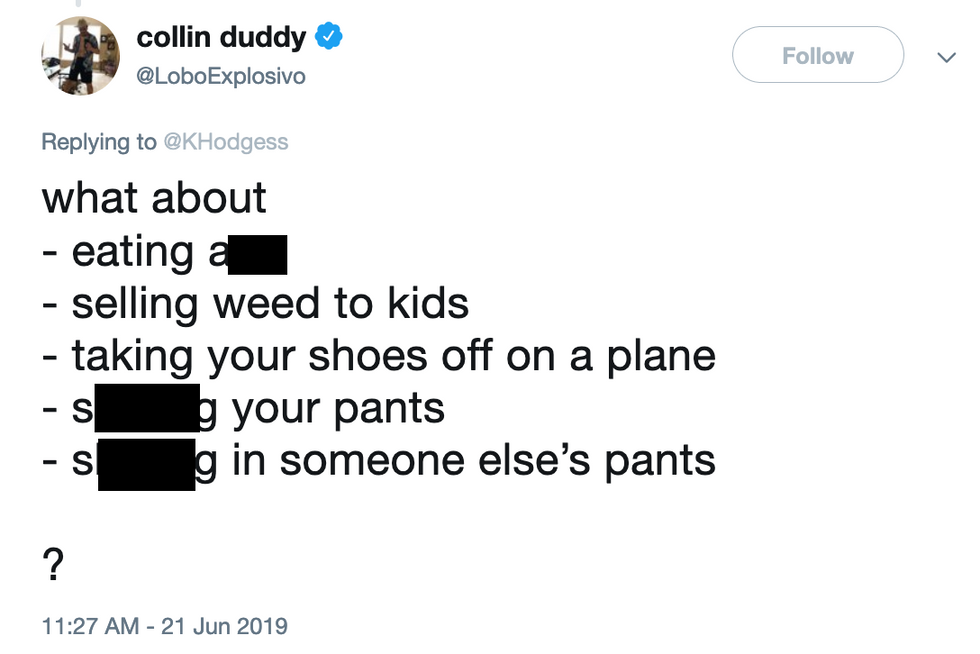 @LoboExplosivo/Twitter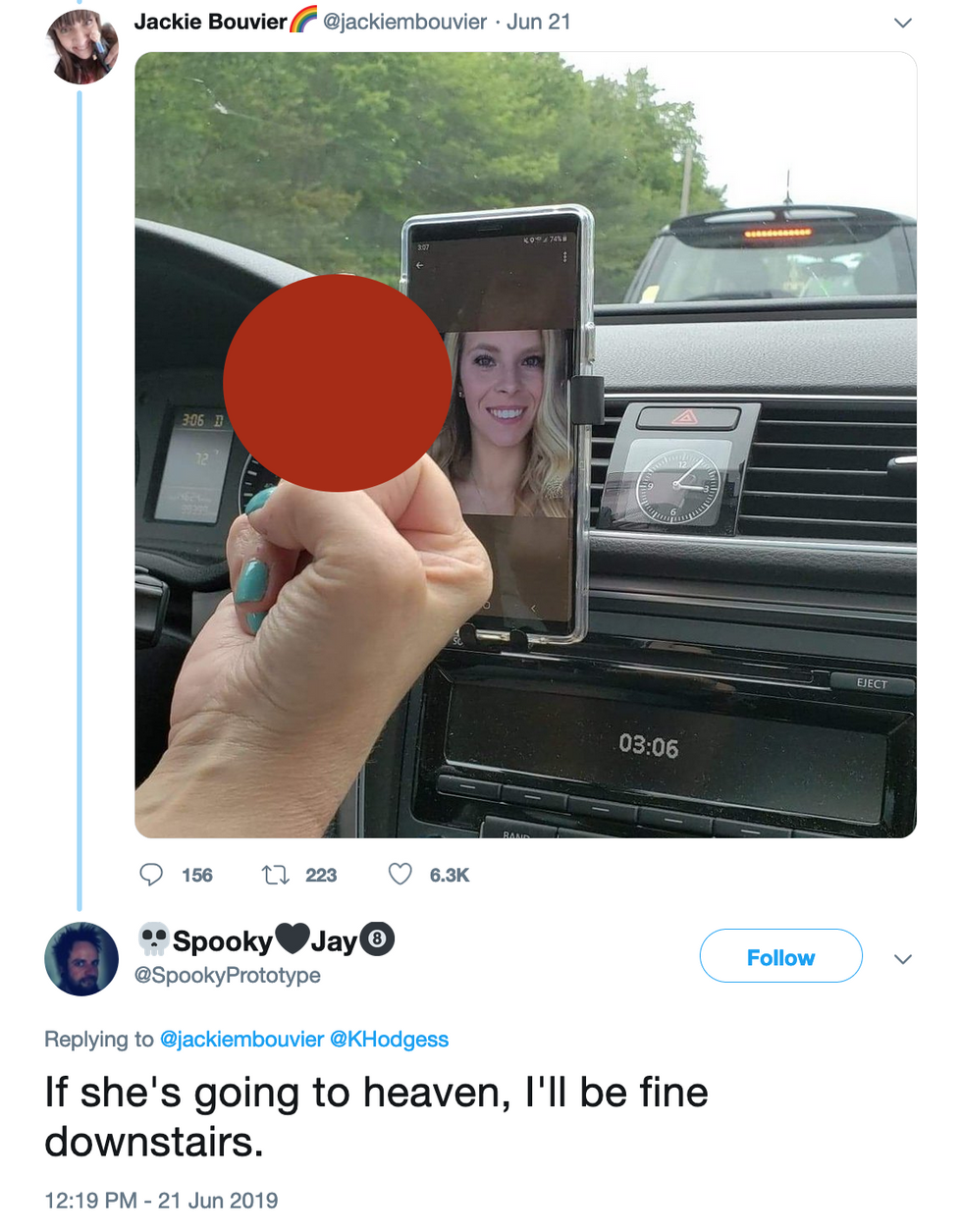 @SpookyPrototype/Twitter

@BethLynch2020/Twitter
Drinks are on this guy.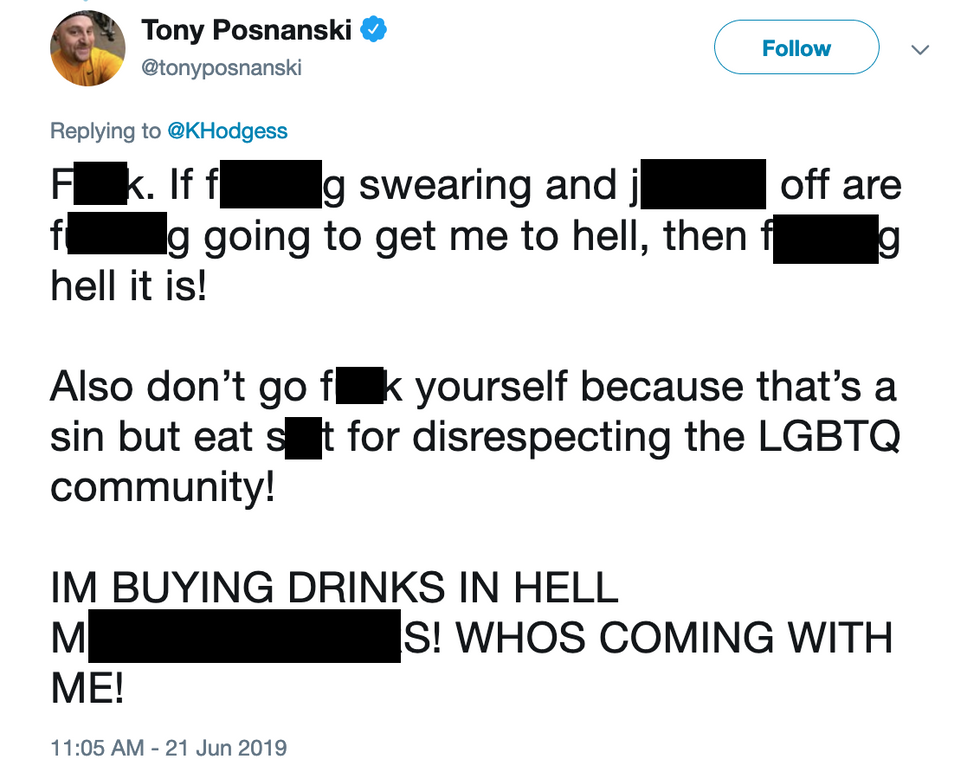 @tonyposnanski/Twitter
@natfinnonE @KHodgess I guess typing masturbation is a sin. I'm a sinner.

— Tony Posnanski (@Tony Posnanski)1561140766.0
Sinners are getting lubed up.
@natfinnonE @tonyposnanski @KHodgess Oh I'm sinning right now 😳

— eric molina (@eric molina)1561140925.0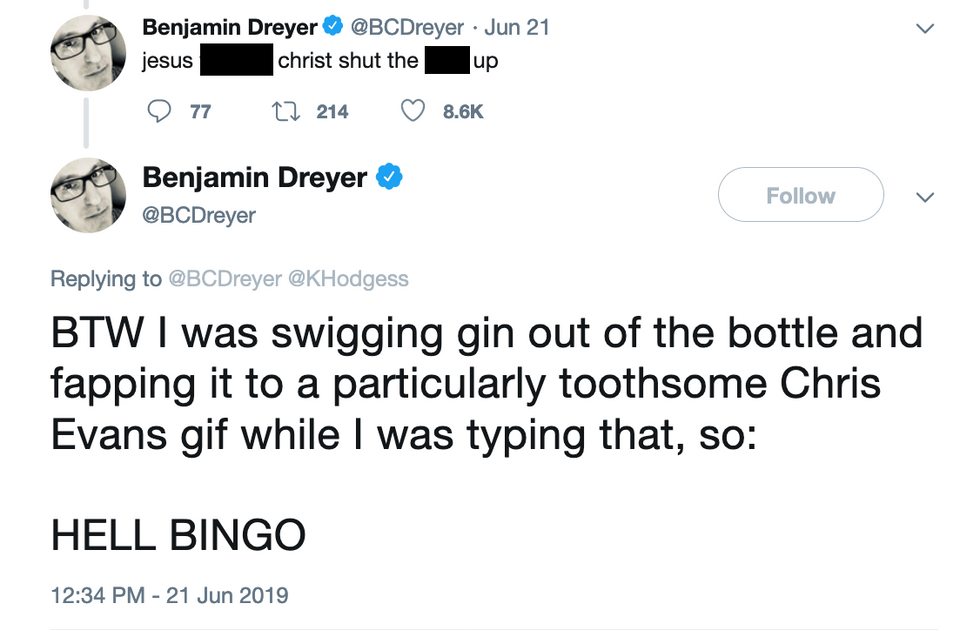 @BCDreyer/Twitter
This user called out her tendency to be holier than thou.
Hodges may have conveniently forgotten about judging others (James 4:11).
@KHodgess @calebebling You seem pretty comfortable judging, which is a sin. So...

— Evan A. LaChance (@Evan A. LaChance)1561149985.0
@KHodgess Judge not lest ye be judged. I'm thinking you missed out on that one. Worry about yourself. 🤔👍

— Andrew Goss ✊USAF✊ (@Andrew Goss ✊USAF✊)1561142249.0
What is heaven, really?
@KHodgess If masturbation doesn't exist in heaven, is it really paradise?

— Eric Sprankle, PsyD (@Eric Sprankle, PsyD)1561227472.0
Or hell, for that matter?

@niwandajones @AlexandraErin @KHodgess Hell sounds nice. All the cool kids in one big ass melting pot. If it was real I'd rather go there.

— 🏳️‍🌈🏳️‍🌈lusa, princess of limes🏳️‍🌈🏳️‍🌈 (@🏳️‍🌈🏳️‍🌈lusa, princess of limes🏳️‍🌈🏳️‍🌈)1561142192.0
@OutlierShME @gerivas66 @winewithdara @RockyMtnShaggy @A_DVS_NTT @KHodgess If hell exists, I bet it's a party.

— Rain to the MC (@Rain to the MC)1561155571.0
This user was more merciful.
@KHodgess Messages like this is exactly why people are leaving the church in droves. Why don't you check the plank… https://t.co/bZ0Mw5iD45

— Cynthy Wu (@Cynthy Wu)1561157555.0
Hodges is known for her interpretation of Christianity.
In a previous tweet, she insisted "you are not born wanting the same sex" and that by rejecting His word, you are "insulting a perfect creator."
You are not born wanting the same sex. You are created for the opposite sex. If God made you a male, that's not… https://t.co/qHw7fzSlNq

— Kristen Hodges (@Kristen Hodges)1536269802.0
She contradicted herself by vowing to "stand up for people," but remained uncompromising about her anti-LGBTQ views.
With that being said.. do I support homosexuality and others who choose other than the straight sexuality, no, I do… https://t.co/GVZzoOsLGw

— Kristen Hodges (@Kristen Hodges)1536377539.0
Her reality check continued.
@KHodgess it's not YOUR place to belittle anyone. it's not YOR place to make these people feel bad. THIS is the kin… https://t.co/8VJp0tG6K4

— LIL MAK🖤🤟🏻🥀 (@LIL MAK🖤🤟🏻🥀)1536439535.0
@KHodgess You wear glasses - did God not create you with imperfect eyes? Why insult Him by wearing glasses?

— jessica harvey (@jessica harvey)1536555067.0
@KHodgess "The More You Know..." https://t.co/ost34veTcE https://t.co/ugAWpjkgyn

— John Pavlovitz (@John Pavlovitz)1561159162.0
@KHodgess - Wearing gold or pearls - Eating bacon - Wearing torn clothes - Women speaking at all in church - Footba… https://t.co/FOdvOmYYu1

— DVS (@DVS)1561141803.0
Hell hath no fury like the internet fighting for justice, equality and minding your own business.

For many modern inclusive Christian organizations, the focus of The Bible and their faith draws more from the Sermon on the Mount where Jesus introduced The Beatitudes. Instead of condemnation, it speaks of blessings on certain behaviors and actions.
A copy of The Beatitudes, suitable for framing and gift giving, is available here.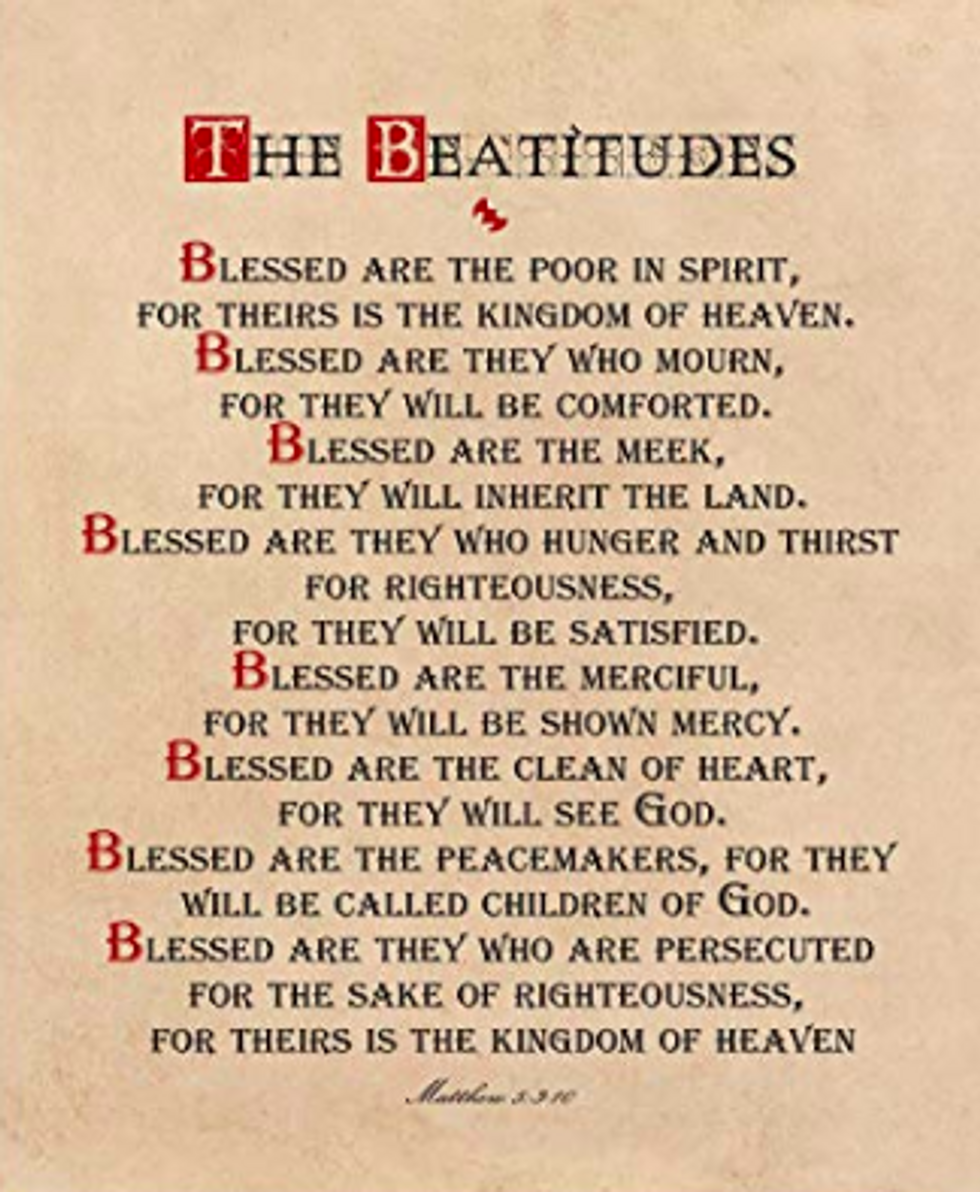 Amazon