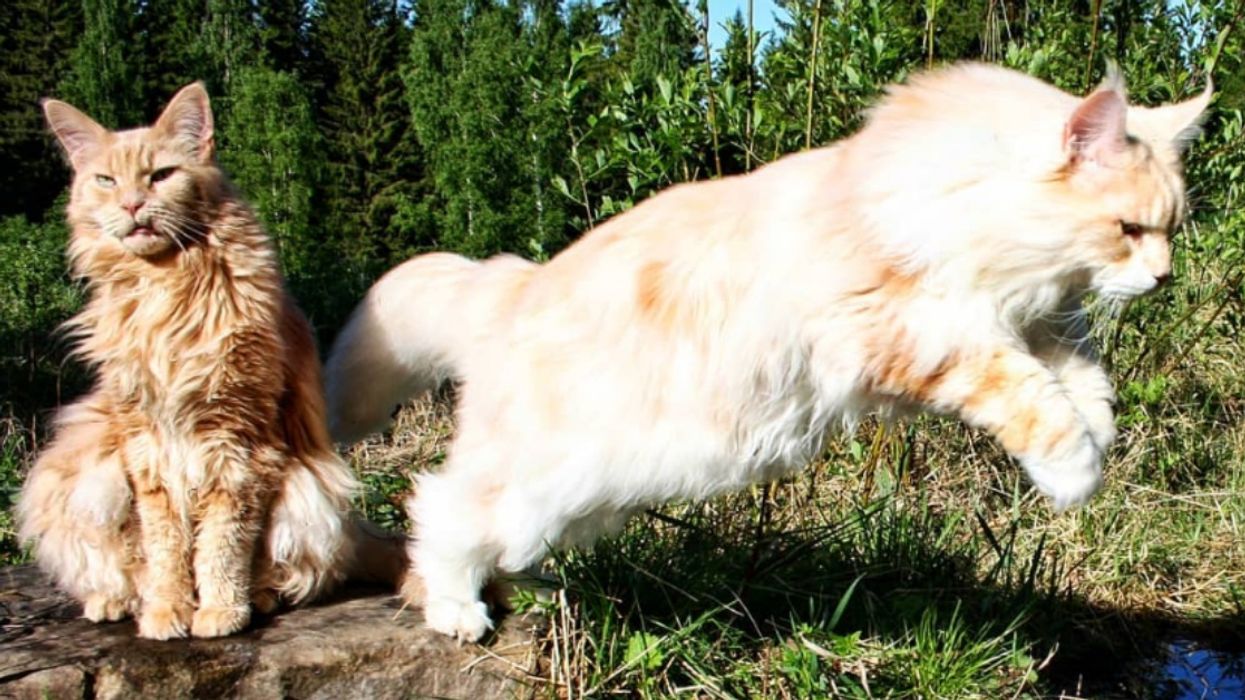 @lotus_the_mainecoon/Instagram
If you're a cat lover, you probably already know that Maine Coons are considered one of the most impressive cat breeds out there. They're big, they're fluffy, they aren't afraid of water, and they look a little bit like what we imagine a majestic tundra lion would look like. Or maybe like a viking battle cat? Some look oddly like Ron Perlman, but that's a whole other article.
Lotus the Maine Coon lives his life with a few other maine coons and at least one human with opposable thumbs and internet access. We know that last part because he has an Instagram account - an account with almost 70 thousand followers. People love to look at him, and it's easy to see why.
First of all, a lot of the pictures give you an idea of just how BIG these cats can get.
One fluffy enormous cat is great, but like we said before, Lotus doesn't live alone. There are three other majestic fuzzbuckets to behold. Lotus likes to give shout outs to the rest of the squad.
Mozart is gorgeous and playful.
Chivas the ginger cat is WERKING that snaggletooth.
And Lady Marion is the fluffy black panthress we never knew we needed.
Together with Lotus, they turn out some of the most stunning cat photos ever to grace Instagram. Are you ready for all of this majesty? You're not ready, but here we go anyway.
It's not all about grace and beauty, though. Sometimes, ya just gotta derp it out.
Go on over and check out their Instagram for more. You know you want to. They're waiting.
H/T: Bored Panda, Instagram