When I was little, I dreamt about becoming a famous actress who made lots of money, got interviewed by big names in the entertainment industry, and attended red-carpet events.
While I would never say no if I were ever offered a movie role, I know my shyness coupled with my lack of experience means I'll never make a living as an actress. I have a proper adult job, and I focus on working, taking care of my family, and learning useful skills, such as how to cook. Acting is not a part of my daily life.
Now, I know I was never meant to be an actress. I may be able to act, but I'm way too shy to get up on stage. It's not something I'm truly sad about.
However, there are people who have similar dreams and tried to make it happen. Unfortunately, they had to face the truth that they either couldn't achieve their dreams or took their dream as far as it would go, and had to go down a different path.
Many people on Reddit are sharing how they tried to get their dream job, but were forced to give up on it, and what regrets, if any, they have about that,
Curious to find out more, Redditor GeneReddit123 asked:

"Redditors who gave up pursuing their 'dream' to settle for a more secure or comfortable life, how did it turn out and do you regret your decision?"
Some people gave up on their dreams, but found a good life, and rarely, if ever, think about their past dreams.
The Dream Wasn't What I Thought
"My dream was to become a translator for Nintendo, specifically the Zelda franchise. Studied Japanese and lived there for a year, then became a video game translator at a small studio. Afterwards a Localization Project Manager at a bigger Korean company. Worked my way up to maybe, maybe one day be hired by Nintendo. Lost more and more passion for games on the way, heard awful stories about working at Nintendo and slowly realized that this isnt the right job for me after all. Translators are - most of the time - underpaid and the whole thing isn't as romantic as it seems. Decided to do something entirely else, left the gaming and Localization industry and am now a really happy (and well paid) Product Manager for an e-commerce company. I will never go back. Knowing Japanese (well, the bit that is left after not using it for years) is a good party trick still, so no regrets. Was a fun time but it had to end."
– Odango777
"People don't realize that institutions, like corporations, often utilize worker passion as an excuse to mistreat them (pay less, make unsustainable demands). Thus why a story like yours just echoes through this whole thread. For example, it's what the world is doing to a whole generation of frontline healthcare workers rn."
– ishitar
Music vs. Education
"When I was in college, I wasn't the most enthusiastic student. I barely hung onto my grades and spent most of my time partying. I mostly hung out with a buddy of mine who played drums for a thrash punk band that was on the cusp of being something. He taught me how to play and I was surprisingly good at the drums."
"One day, my buddy broke his arm and the band asked me to sub in for him. I played like five shows with them and had a hell of a time doing it. While he was recovering, my buddy wound up moving out of state and the band asked if I wanted to replace him permanently."
"I think about that moment a lot, but wound up changing my major and getting through college. I now work in IT for a large company and think it worked out for the best. In hindsight, the music was pretty much unlistenable and the band went no-where, but there are definitely days when I'm overwhelmed at work and I wonder what could have been. Maybe it's just age at this point, but I don't think I could have kept up with it for long."
– FakePlasticSN
Not Quite Good Enough
"Turned out great, just not right at the moment as I am still job hunting after having to quit my previous job. Still no regrets though."
"I went to college to become a 3D animator. Something I always dreamed about. I was top of the class, constantly won awards for my work. I honestly thought I was going to make it big. Then the final semester started and all the seniors were required to go to a special hiring event where tons of big names would be. I got my portfolio and resume copies ready to go, and spent hours researching the big names and their projects as well as rehearsing lots of practice questions."
"It was devastating. No one would look twice at my stuff. Introduced myself, made some awkward small talk as they were so disinterested, then as I walked away they would immediately put it in the stack with hundreds of other portfolios, and not in the special pile."
"I switched up my game. I started introducing myself with a quick mention that I had a background in programming (I did). Thinking that maybe that would give me an edge. Oh boy did it work. Suddenly I was getting personal business cards, phone numbers and emails, my resume was put on the special pile."
"It was at that moment I realized I went into the wrong field. I was just a tiny insignificant drop in a sea of artists, many of whom were much more talented than I could ever be."

"Finished up my degree and went back to college for a BS in Computer Science. Got my first job right out of college from an internship I did over the summer. The job itself was heaven, and I really enjoyed it. It also helped that I made bank when I was there. Paid off all my school loans within 3 years and had plenty to invest and put into savings."
"While it sucks not having anything right now, I'm hoping to find something soon."
"Side note: The 3D stuff I still do as a hobby. Not nearly as good as I once was, but it is still fun and relaxing."
– -PM_me_your_recipes-
Not Too Surprising
"It was fine, but no one gives a sh*t if you're a professional bassoonist and there really isn't enough paying work."
"I did it professionally for eight years before quitting to raise kids. Now I work in IT. If I had to do it over again, I'd have just gotten a real job and not put so much time into an instrument that I don't like playing."
– RPBN
"You know what the bassoon is? It's a cry for help!"
– but_uhm
Others do have regrets about not following their dreams, or trying and giving up too soon.
The Band Didn't Make It
"Honestly turned out great. I realised my band wasn't going to get a record deal after a few years and then after playing for other peoples bands for a while it started to become less fun."
"I got a 'proper' job, started working on my career and used my new spare time to start playing rugby again. Now I've got a really good job in a sector I enjoy working in, married, kids, nice house all that stuff and I still play rugby on Saturdays (pre pandemic) to keep things a little different as well as keeping in shape."
"I don't really see it as giving up on my dream. It was just recognizing that it wasn't going to happen. I'm very fond of that period of my life and having spent quite a few years chasing that particular dream I don't have any regrets or what-if's about being in a band."
– jprimus
They Rose Again
"I worked in video games for almost 19 years. I worked for Sega as a tester in college, got a masters degree in education and worked for The Learning Company designing educational games. The educational software market started to collapse."
"I eventually left the industry for other fields but I miss making games for kids."
"I've met so many people who grew up playing the games I designed and built. Maybe after my kids are out if the house I'll try to make games again."
– practicalm
Writing Isn't Just Writing
"Being a successful writer means taking on far more than just writing your book or short story."
"I'm a medical writer for a cancer center and love it, but I always wanted to write other things as well. I spent two years writing the memoir of a friend who served as a helicopter crew chief in Vietnam, including time in special ops running covert missions into Laos and Cambodia. I hoped to publish it, but finding an agent has beaten me down."
"Today you can't be just a good writer; you need to have a strong presence on social media, with a lot of followers on Twitter/Facebook and a popular blog, because agents and publishers expect you to be the marketing engine."
"I'm in my 60s now and just don't have that level of energy anymore. It's not the writing that's hard -- it's the hustle."
– BSB8728
Doctor, Doctor!
"Part of me regretted it, part of me knew I had to."
"I always wanted to be a doctor. No pushy parents or anything like that. I just wanted to fix problems, and medical things seemed like the most interesting problems, things change, get worse/better, and add new problems. My little brother was born and developed seizures and developmental issues. I decided Pediatrics was for me! The same problems/puzzles but with the added intrigue of the patient being unable to tell me what was wrong. Sounds a bit sick, but that's what my brain wanted."
"I didn't get the grades at school, unfortunately, my step dad died, and it messed me up a bit being needed at home with my siblings, and I shifted my focus. I did go to university, did an access course and a biology degree with the aim of then going on to medicine afterward. Sadly, I got two rejections for med school (on my birthday no less), and I pissed away the rest of my final year, because...what was the point anymore??"–
"I then met a boy (now husband), and needed to get a job. Any job. Please just give me a job. Countless applications were ignored or rejected. I felt worse than useless. I finally landed a job at a call centre. Hated every minute of it. But bills got paid, a wedding and honeymoon have been paid for, and we bought our house..."
"But. In 2019 I knew I was turning thirty soon and knew this wasn't what I wanted, even if it was what I needed."
"I enrolled at a local college on an access course and last year I passed with distinction. I applied to a few university courses, and I had two successful interviews. I quit my sucky job on new year's after nearly 6 years of hating it. And in two weeks I start my course to become a nurse."
"Plans change, needs must. But I'm hoping its worked out..."
– Jynxiii
The Music Still Moves Me
"TLDR: I went from being a pro musician, signed to a label to working IT Security. I make great money but I'm kinda miserable."
"I go back and forth. Mostly regret. Covid has given me a strange new perspective on what is and isn't worth pursuing in life."
"I was a former professional musician in my late teens to mid twenties. Got the degree, started a band, worked our butta off and got signed to a label that later became notorious for ripping bands off. (Name rhymes with Prick Story Bread Chords)"
"I toured the country, played in front of thousands of people, recorded a couple of kick-@ss albums and played gigs several days a week for nearly a decade of my life."
"Problem was, that entire time: I didn't make a nickel. I was broke ALL the time. I didn't officially move out of my parent's house completely until I was 24. I had apartments and roommate situations, sure, but for many years I had to have my safety net of my Mom and Step Dad, which is embarrassing."
"I remember the day I decided to quit the band I was in. We drove 12+ hours to Atlanta for a music festival, only to be told on arrival that we were bumped from the bill. Not only that, but the promoter decided to compensate us with a measly $100 for our inconvenience. $100 split among five dudes. It wasn't worth the hard work anymore, living in a van and eating gas station food and military rations to survive. I quit the band not long after."
"Long story short, I transitioned into IT."
"I make six figures, own a house, have a wife and a top of the line Nissan Armada Platinum in my driveway and frankly, I couldn't be more miserable if I tried."
""Fx this!""
"What's the status on this situation?"
"Sorry you're on your honeymoon, but software just went down and we need your help"
"You aren't professional enough. You need to work on your communication."
"Good job getting all of your work done without ever needing help. You're super good at your job, but it isn't quite enough for us. You need to be perfect."
"You did 99% of your job perfectly but didn't send an email fast enough. You're useless."
"Sorry... got lost in the rant but my point stands. I'm half tempted to move to Vegas and work as a hired gun in a casino band. Those a-holes make money hand over fist playing covers from the 80s."
Deleted User
A few people dreamt about having a good job or a lovely family, and have achieved those goals.
There's No Such Thing As A Dream Job
"I wish I'd realised sooner that work is just work for me, there is no dream job. I just want something I'm good at with decent pay and no stress, think I've found it."
– SlightlyIncandescent
"Same. I think some adults really need to stop pressuring children to find their ultimate passion and translate it into their future career. That line of thinking led to a lot of anguish in college, and some adult depression. I still kinda feel like I'm adrift in the ocean. We need more talk about how work is sometimes just work, and that's OKAY. It doesn't mean you're a failure."
– YeOldeOrc
"The biggest scam ever to exist is making you feel like your dream is a job"
– DiaryoftheOriginator
A Good Life Is The Dream
"When I was younger my dad told me to find a job I don't hate that allows me to live comfortably financially and provides a good work/life balance, because no matter how much you love your job to start, it's still work. So that's what I did. The best advice I've ever recorded honestly. I put in the hours and fully focus on work when I'm there, then I leave it at the door."
– ashboify
"Right? The dream is to be able support myself, not completely hate my job, and be able to take vacation like, once a year."
– Sun_on_my_shoulders
"Yup. I stopped really giving a damn about two years ago- now it doesn't really matter what I end up doing, as long as I can support myself and my cat and I don't outright hate my job."
– Deleted User
Ultimately though, most people were able to achieve a different dream and are happy, even if they miss their old dreams a little bit.
Making Movies...Sort Of
"A little bit. I bounced around the lower levels of the film industry, earning nothing, earning $5 a day, earning $8.20 an hour. I really enjoyed most jobs, got some great stories. But after 10+ years of missed opportunities, missing out on jobs to those more connected, of not having enough to do (I could blame the early days of digital but I just didn't go hard enough), it was time. My 30's were approaching, I had less than 5 figures in the bank despite still living at home and having next to no expenses, my romantic life consisted of admiring the actresses from afar and being an @ss to anyone who got close."
"I switched to teaching and I mostly enjoy the work. I still tap into my skills occasionally, I make movies with my classes, last year made a whole bunch during remote teaching. I actually had the self-esteem (and cash) to start dating and am now engaged to a girl I don't deserve and have been trying to marry for months."
"I don't regret it, but I do miss it."
– goodie23
We can't always achieve our dreams, but sometimes there's something even better waiting for us!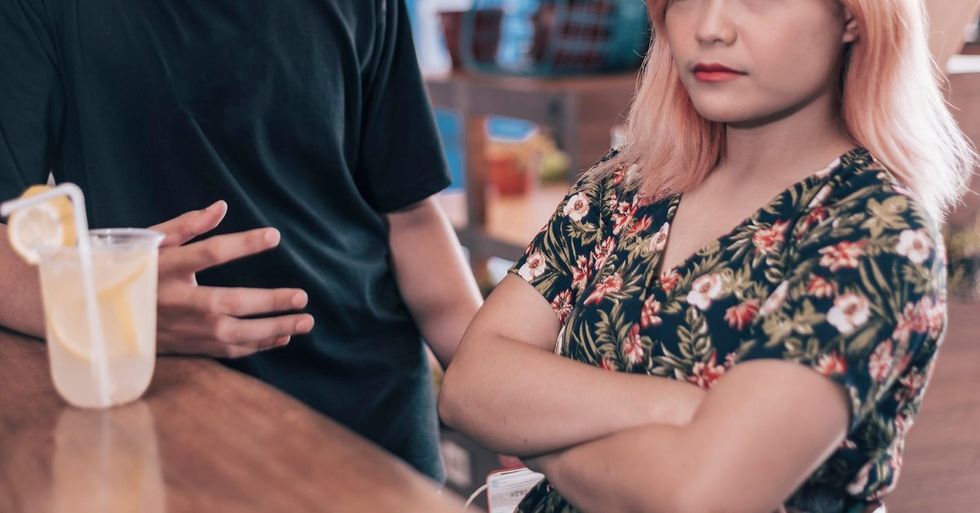 People don't like being talked down to. It can be especially difficult to swallow that behavior from a significant other. Eventually, someone who will speak up or 'accidentally' spar back. And the reaction… won't always be pretty. Case in point… Redditor Chemical_Eagle1007 wanted to discuss his experience and get some feedback. So naturally, he came […]
More
As children, and even as a young adults, we all have dreams and aspirations we hope to see come to fruition someday. It's just a matter of how deeply we dream, and how hard we work to see them happen. 22-year-old Jessie Plascencia, or @cowboyjess on TikTok, was adamant about her dreams to work as […]
More
It is the dream of everyone. Maybe not the main dream, but one of the big ones.
To have a career or just a day to day survival job you love.
Or at least a temporary thing you don't hate and despise going to.
How can we find them? Where do we look?
There are people out there who love their jobs.
They actually wake up with a smile ready to... "get to work."
Amazing.
RedditorAcidHVwanted to hear about all the careers that make people smile.
They asked:
"People who actually like their jobs, what do you do?"
I guess I can't complain.
I have this job.
But I have a side hustle that only brings tears.
Toy Story
"I am an engineer for high tech toys." ~ frank26080115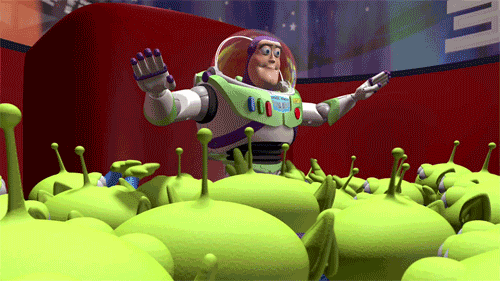 Giphy
Wide Open Spaces
"I am a park ranger. Just me and the trees." ~ bibas4d
"I work as a ranger in the UK pay isn't the best around 20k however you spend everyday outside, a lot of my work is conservation orientated so basically managing habitats for wildlife and making sure they are as diverse as possible. There's such a vast range of aspects to a rangers job it's hard to pin point as everyday is completely different. Hope that helps." ~ 5awb0nes
Finding the Land
"I'm an environmental geologist. I like uncovering the history of a property and working outdoors is enjoyable when the weather is nice. I don't love every aspect, of course—paperwork can be tedious, often the weather is bad, and telling clients bad news is intimidating—but it's satisfying when the pieces of a problem fall together." ~ hypo-osmotic
In the Wild
"Wildlife biologist. Long hours but amazing experiences that I usually enjoy waking up for." ~ vimap5
"Currently getting a degree in Ecology/Conservation Biology with a GIS certification. I want to do a master's program for wildlife bio/management down the road. I am trying to get most of my higher level electives wildlife bio focused. Eventually want to work in western big game management or research!" ~ AGib04
Books...
"I shelve books at the library." ~ purple_yosher
"School librarian checking in. I love my job to the core." ~ BookDragon3ryn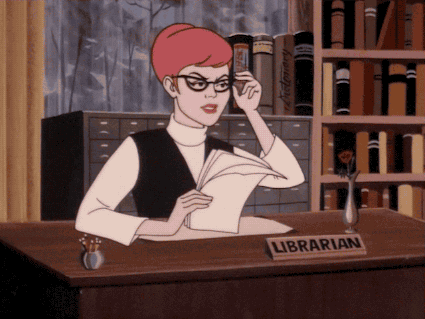 Giphy
Librarian?
Really?
It's so quiet.
But hey, if silence is your savior, more power to you.
Travels
"I'm a flight attendant. Absolutely love my job. Thinking about going to flight school to be a pilot though. But nothing beats getting paid to travel the world." ~ TastyAssBiscuit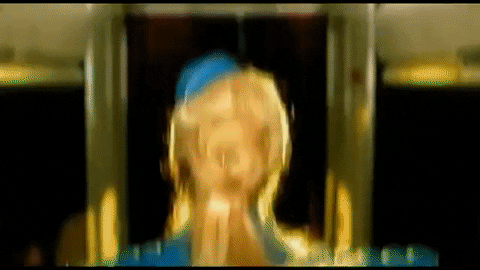 Giphy
Saviors
"Year round paramedic, summer lifeguard." ~ harinonfireagain
"12 year Paramedic. Job's dope. If your agency allows for a high scope of practice and you like solving problems, it's an excellent way to solve that itch... sometimes."
"Lately it's been a bit bullcrap with Covid. When the answer is always covid, you don't get to enjoy problem solving as much." ~ MedicManDan
Details...
"I have had my own detailing business almost 28 years now." ~ scottwax
"I'm 18 and this is my dream job. I can binge watch car detailing videos for hours and it never bores me. might take aeronautical engineering in college but hoping to open an auto-detailing shop in the future too. good luck to me."
"To be honest I'm more into restoring those old and rusty bad boys and trucks of the 80s-90s making them look fresh and new. good luck to your business!!" ~ MuffinBasic500
That is my real passion...
"I am a loader for a distribution warehouse as my 40-hour job. I like it, but I keep it for the money and health insurance. But my second job, I am the Regional Director for a non-for-profit that helps guys with Transitional housing when they get out of prison."
"We also help homeless guys on occasion and people who just need a hand up. That is my real passion." ~ RepresentativeCrow77
Just Cool
"Receptionist at a very small company where I also fill in when other departments are shorthanded. Everyone is nice (with very few exceptions) and no one cares if I have an AirPod in and Netflix playing as long as crap gets done." ~ invisible_23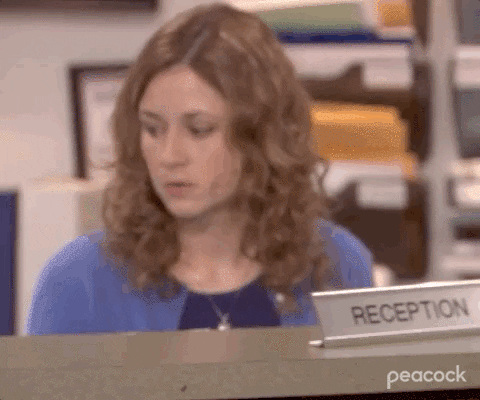 Giphy
Technical
"Surgical technologist."
blameitonmyADDbaby
"You basically become the surgeon's second pair of hands. It doesn't require any specialized education beyond tech school. But it does involve become very advanced at your skills on the job."
"My stepdad and mom both did this before my mom became a nurse. They both performed incisions, sutured, and more. My stepdad went on to create his own contract business where he would work for specific surgeons rather than the hospital. Made his own schedule and made really good money for the education required."
quelindolio
teaching...
"I teach kids welding."
Famous-Example-8332
"When I was an electrical apprentice, welding was a required class. My instructor said I was the worst welder he ever taught. I kept asking for darker and darker lenses because the arc hurt my eyes. I think I pissed him off. I did manage to make some stands for my stackable washer and dryer. I've been using them for 15 years now without issue so I couldn't have been that bad at welding."
The_Truth_Believe_Me
Swings
"Make wood for construction site. Only have to work roughly 16 days a month and make more than I ever did as an electrician and without any of the stress. Four on, Four off swings should really be the norm for work/ life balance and I'm unsure if I'll ever be able to go back to working Monday to Friday."
thorpie88
"artsy"
"I'm an accountant. Grew up as the 'artsy' type that everyone thought would be a traveling musician or music teacher. I thought I hated math and that I was bad at it growing up. Turns out I had untreated ADHD. I took a job as a teller in my early 20s and realized I really loved balancing things."
"Got my degree, and now I enjoy a job where every day I'm problem solving and investigating. Everything is a puzzle, and I love it. Accounting is way more than numbers and balancing. I'm so happy in my job. (I work in industry. I did not like public accounting)."
Bethanyjcoolio
Bloodletting...
"I was a phlebotomist at a blood bank. People came in to donate blood voluntarily, so I never had to hold any nervous kid down to take their blood. And you're literally saving lives."
Aggressive-Chemist11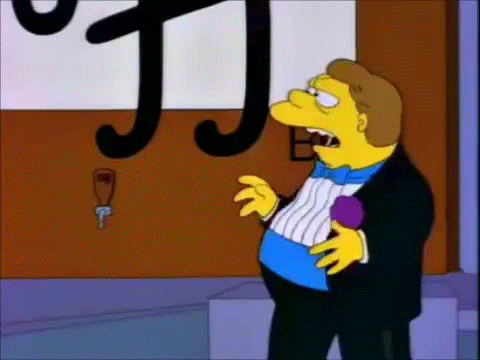 The Simpsons Beer GIF
Giphy
Build It
"I'm a carpenter. Building stuff is fun."
Key-Conversation3993
"If I wasn't so crap at it, I'd switch careers today. But I love it as a hobby... kind of gave it up for a bunch of years after my dad died, but recently got back into it. Can't express how much I missed it. Was like having my dad back in the room with me."
RedDevilsEggs
Anything stimulating...
"Rec Therapist for Alzheimer Patients. I would say it's a health/wellness approach to implementing programs to maintain their activities of daily living. So, exercise programs, memory games, educational programs, having volunteers come in (many of my patients can't go out). Musical entertainment, Pet therapy etc... Anything stimulating."
BadP3NN1
Readers are Great
"Library clerk. Basically means I'm at the front desk all day every day, answering every question under the sun, watching how the joy lights up a person's face when I unite them with a book they want to read, helping people in dark times, and being around a bunch of other people who do the same thing and love it, too."
tatyama
humbling...
"Helping adults obtain their high school equivalency and learn computer/customer service skills. :) It's very rewarding helping those students who didn't finish high school because of personal family matters or undiagnosed learning disabilities. On the other end of the spectrum, it is very humbling teaching students more educated than me (e.g. graduate degrees from their home country)."
-ethereality-
Scary Times
"Fabrication at a company that sells products for haunt attractions and escape rooms."
hohove
"My son would go bananas at your job. He loves all the Spirit Halloween animatronics. Seeing the real deal good stuff would melt his face off. What a cool job."
Fly-Hulud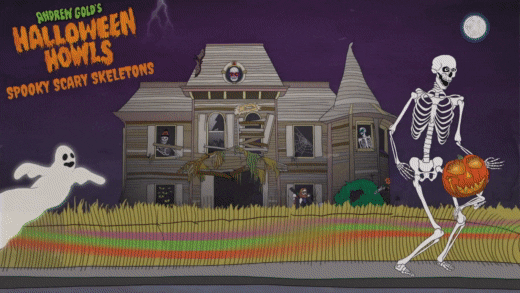 Trick Or Treat Halloween GIF by Craft Recordings
Giphy
This is a list I'm gonna reflect on.
There are interesting ideas here.
Want to "know" more?
Sign up for the Knowable newsletter here.

Never miss another big, odd, funny or heartbreaking moment again.
Have you ever wondered what job people would pick if they knew they'd be financially stable?
Not rich; we're not talking "retire-in-luxury to Buenos Aires" level coin; just comfortable and with growth potential if you're smart about things.

If any job in the world put you at the precipice of stability - what would you *choose* to do?
Reddit user "talldmbfan" asked:
"If you got to pick any career/job and earned $400,000 no matter what, what career/job would you pick?"
Ya know ... a $400k salary sounds like it could be a few smart money choices away from the very serious business of picking just the right pun for my new boat's name or whatever it is rich people do with their time. So let's start there.
What WOULD Reddit do for work if people actually got to choose? Let's find out.
Ranger Danger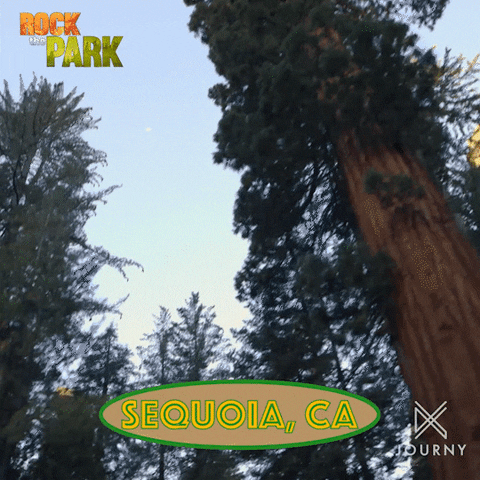 National Park California GIF by Ovation TV
Giphy
"Park ranger. Specifically at Banff National Park."
- Freshrendar
"Yeah, I was thinking the same. However, it's becoming an increasingly dangerous job these days I have heard."
"One the one hand maybe it's just misbehaved tourists who are becoming increasingly obnoxious, and on the other hand hardened, armed criminals trying to do their business in private."
- Th3_accountant
"Criminals like hiding in National Parks, feeding themselves by spotlighting game (whatever they can shoot they will shoot) and using gill nets to catch dozens and dozens of fish."
"Each ranger has a LOT of area to keep under control, it's not unheard of to pull over a truck and 5+ guys come out, fully armed and it's just you by yourself until backup arrives."
- NE55IN
"Former Ranger here. The job and positions of a Park Ranger vary widely."
"It does have its perks and I really liked it, but it also sucks in ways and has big drawbacks. Humans are the worst animal to have to manage."
- TahoeClown
Effort And Criticism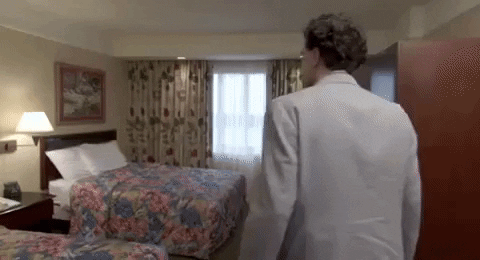 sacha baron cohen hotel GIF
Giphy
"USD 400,000 per year, right? I'd say be a hotel / resort critic."
"That way I get to travel, stay comfortably & get paid for a rather (seemingly) low effort gig."
- PuneriPerson
"I've been in travel positions before, it's pretty fun for a bit but as 'spoiled' as it sounds, hotel and restaurant living get tiring after a while."
"Sometimes it's better to just come home to your loved ones or pet or whatever."
"I did that while I was single. I don't have kids, but I can't imagine being in that type of role when you do."
"Being away from them plus putting the entire burden of raising children on your spouse? Not for me."
- peon2
"I met a girl several months ago who is a travel journalist and gets paid to do this very thing!"
"While I do get envious of all her comped trips (since I met her several months ago she's been on fully paid trips to Oaxaca, Curaçao, a couple of luxury Caribbean cruises and had to turn down a trip to the German Christmas markets) I get the impression her job is a lot more stressful than we'd all imagine."
"She says pretty much every minute of each trip is filled with activities she's expected to write about with very little down time."
"She's lived all over the world with her job but also never really put down any roots, so that's a downside. Even so - I enjoy living vicariously through her travels!"
- Fuzzy-Donkey5538
Let's Go Lego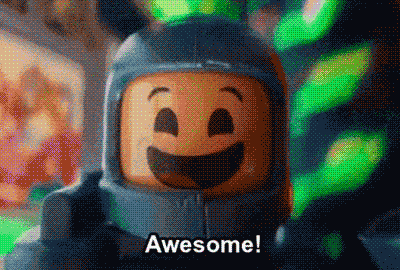 Awesome The Lego Movie GIF by Trolli
Giphy
"Lego set designer"
- JustStargazin
"A LEGOland near me just posted a position for a master builder and i was like 'f*ck yeah!' ..."
"except that it pays $12/hour."
- checkoutmyfish
"Yeees! This has been my dream job since I was a kid. Only reason I've never pursued it is because it doesnt pay well."
- bigtdgf
"I didn't even think of that!"
"My cousin and I love legos soooo much, I have that Disney castle set and we are constantly making the most random things. If I became the top set designer, there would be a lot more weird sets lol"
- The_controler
Helping Hoarders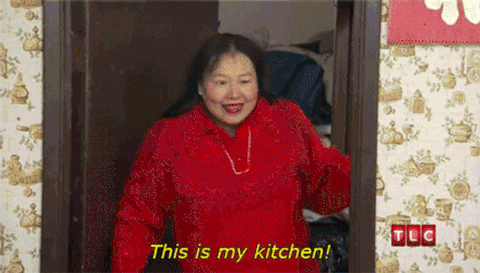 khj GIF
Giphy
"The same business I have now. I help the elderly and hoarders organize their homes. I quite a job that payed well and to do this and it is so rewarding."
"A simple tip: To maintain control over a hobby/collectables, designate a space for it. If it overflows that space, it is time to rethink the activity."
"It may mean finding a bigger space, or looking for outdated or unused items for that hobby. This helps to maintain control and keep the hobby from taking over."
- bsmknight
"This one sparks joy!"
- Zebracakes2009
"I'd love to know more about this. I worry I'm a hoarder sometimes."
- DarkAndSparkly
"I am not a psychologist so please take this with a grain of salt, but from my experience the term hoarder is often misused. Hopefully this will be helpful to you!"
"I have helped people who have ranged from perfectly normal to people with head trauma. Yes, they can all be categorized as different levels of hoarding, but I try and focus on the reason why they hoard, rather than the term itself."
"Customer 1: was a lady whose house was just a mess. Not disgusting, just nothing was organized. She had a lot going on and was feeling very overwhelmed and her place was taking a turn for the worst."
"She was a bit ashamed and kept indicating how she was a hoarder."
"In the end, over several sessions we cleared out the garage, the living room, the bedrooms, the dining room and never once did she hesitate to throw something away. She wasn't a hoarder, she was overwhelmed. So this was solely situational."
"Customer 2: Another lady, good friend of mine too, very much fit the typical hoarding situation. In her case she was just really bad at putting things away and thus everything ended up, everywhere."
"She still has this problem, but as long as I come over from time to time, stuff gets put away. She has been really good at throwing away or donating items, but she needs someone to sit down with her to help motivate her."
"Customer 3: A gentleman who was my inspiration to get into this business is probably the closest to the true nature of a hoarder."
"He received a blow to the head many years ago due to an accident. Because of that he has had difficulty staying on track. He looses focus frequently and thus things fall to the wayside."
"I go over from time to time to help him clean up. I will make him return stuff he buys when he really does not need it, because he easily becomes distracted. He forgets to return it or that he even bought it."
"I can get him to get rid of stuff, it just takes a good deal of prodding and coaxing."
"In the end, With all my customers I tell them to stop focusing on the negative. Don't worry if your a hoarder, rather spend that mental energy on what you can do to move forward."
"Tip: if you need an idea for a first step, Listen to a podcast or you tube video on organizing."
- bsmknight
A Place For Passion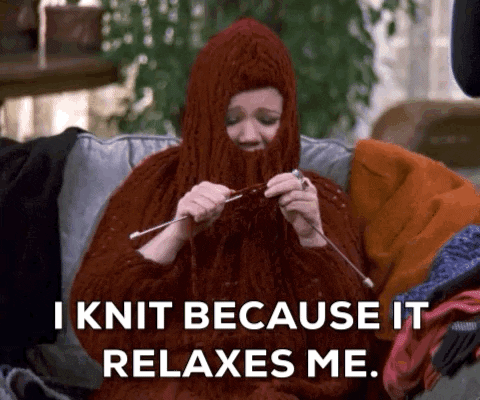 Nervous Season 6 GIF by Paramount+
Giphy
"I'd want to own studio space where people could take classes, not just art or dancing but also like general hobbies to knitting, sculpting, writing, photography."
"I want to help people find a passion and explore it. And I'd be able to support others by paying them to teach their own passion."
- resigned-unicorn
"Look into maker spaces or hacker spaces. That literally exactly what they are!"
"I've seen them have facilities and classes ranging from running a cnc machine to beer brewing to programming."
"Membership is typically expensive (50-200 a month) but most give discounts or free membership for teaching classes.
Keep in mind I don't know if they are running with covid."
- vrek86
"There's a place near me called Handmade Toledo that does this!"
"The front of the building is a storefront where local artists, makers, and crafters can sell their stuff (anything from t-shirts and cards to candles and soaps, including snarky greeting cards and patches)."
"The back of the building is an events space where they have classes a few times a week, and a big event once or twice a year where more artisans come and sell their stuff."
- RagingAardvark
Dungeons, Dragons, And Daycare?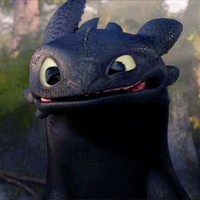 how to train your dragon smile GIF
Giphy
"I would run Dungeons and Dragons campaigns for k-6 graders to teach them about problem solving and conflict negotiation."
- snailsshouldvote
"I use D&D to teach conversation strategies and cross-cultural communication to Japanese university students and it's f*cking great."
- Lord_Dimwit_Flathead
"I think every pre-school/lower school should hire you, this is a fantastic idea to implement those values while having fun!"
- OsamaBinnDabbin
"One of our friends runs dnd campaigns for kids as a way for them to work through their trauma."
"I don't know all the ins and outs, but it seems to help them. My husband has a 3D printer so he prints their mini figs for them."
- NurseMcStuffins
OK Go Away Now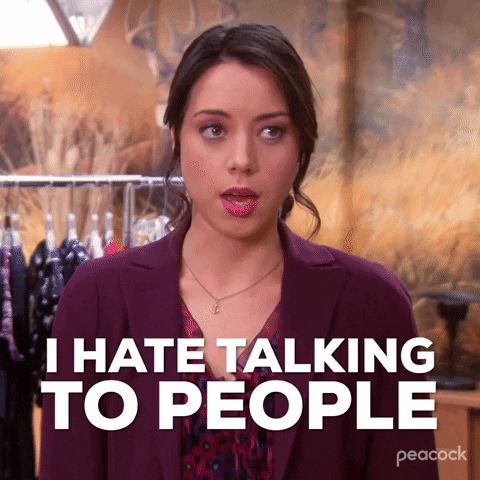 Season 5 April GIF by Parks and Recreation
Giphy
"Reclusive writer"
"I'd like people to enjoy my work, but otherwise forget about me and leave me alone."
"I went to a lecture given by Andy Weir once and he said that writing is a great way to be famous because you're famous for a few weeks when they make a movie out of your book and you get invited to parties and stuff and it's a lot of fun, but then you get to go back to civilian life rather quickly because everyone forgets about you pretty fast."
"So you get a taste of the celebrity life every now and then but you're not stuck in the spotlight all the time like someone in the film or music industries."
- Plantayne
"I second this! Reclusive writer would seriously be an awesome job to have and make $400,000 doing."
- DemonikKitten
"A mysterious person that everybody knows by what you do; but whose identity is unknown because all you put are your initials, rather than your full name? Before you know it, you're both the most famous yet unknown person that everybody is talking about."
"I'm in."
- BeltEuphoric
Here Kitty Kitty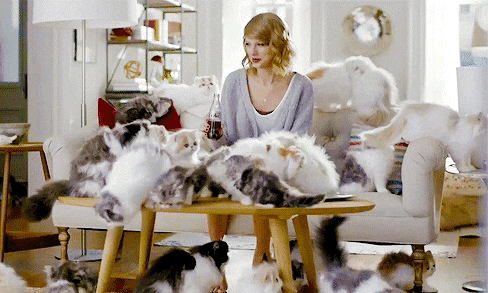 cat lady cats GIF
Giphy
"Cat rescue and rehabilitation. I do it for free when I can, so it would be awesome to be paid for it and have actual resources."
- toxinogen
"My family used to do this as well and it was so much fun growing up with up to a dozen cats in a town house at a time."
- amtapp
"Had a friend who co-owned a rescue. It's good work but man was there so much drama from cat people. Half of her energy was spent managing different crazy personalities who volunteered."
"She ended up stepping down to a smaller role and opening a cat cafe."
- bell37
These Actors Were Perfectly Cast In Their Roles | George Takei's Oh Myyy
Sometimes an actor comes along that is able to reach the audience on a deeper level. The actor that immediately comes to mind is Robin Williams. Although it ...
Masters With No Money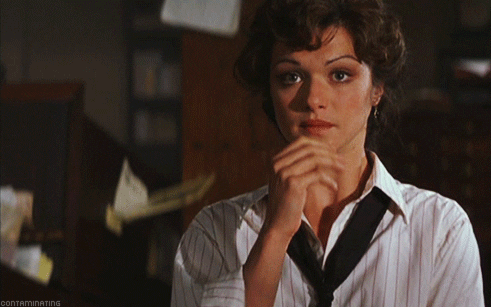 shocked oh my GIF
Giphy
"Librarian. Let me teach all about and facilitate the free borrowing of books while arranging events and services that help bind and strengthen the community."
"I would do it if librarian pay could support even myself decently. A lot of public service jobs (like librarians and teachers amongst others) do not pay very well and it can be hard to support yourself on such a salary, let alone a family if you want to have one."
"Still, if the issue of being able to live on the salary is taken out of the equation, I would choose to be a librarian every time."
- AnotherBookWyrm
"Oh man, my mom was a librarian and it is a real calling for some and I so love and respect that."
"Librarians are amazing!!!!"
- rcher87

"This was absolutely my first thought as well."
"I was halfway to a master's degree in library science when I did several shadow sessions. Everyone I talked to had gone to school for library science and was working part time shelving books and waiting for a librarian position to open up. Unless I was willing to move, it really didn't seem like a good option."
- elletastic
"It's a profession where the expectation is to have a masters degree and the pay scale for the vast majority of positions does not reflect that."
"I AM a librarian and it would still be my answer for this thread, but you'll often get that because you have to want to do this job to do it for the kinds of pay you can expect."
"I'm just lucky I'm in an academic position rather than public as that tends to set the starting pay a bit higher."
- WalkingTarget
What's Up, Wonka?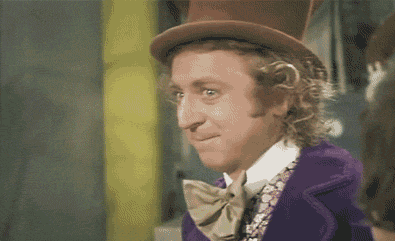 Animated GIF
Giphy
"Ice cream truck driver, but everything is $1 or less. Or maybe running a candy shop."
"While I'm at my mentally draining job, I dream of just being able to make people smile, but I just can't afford to live on the money that provides."
- fraxiiinus
"There was this man who had an ice-cream truck that went around my neighborhood (I lived near a small park) and he was so nice. He couldn't speak English well, but he just radiated a warmth around him that can never be bought or sold."
- Closet_Couch_Potato
You know what Reddit would do, but what about you? If you had enough money to be comfortable, what job would you happily get up and go do?
Is there a job you wouldn't do even if someone offered you a $400k salary?
What's your labor worth? Let's talk about it, fam.
Want to "know" more?
Sign up for the Knowable newsletter here.

Never miss another big, odd, funny or heartbreaking moment again.