Unless you're a native of Scranton, Pennsylvania or you follow "real world exorcisms" you've probably never heard of John Esseff.
He's a local priest and exorcist in the city and he has a warning for us all: Celine Dion's kids clothing line hails straight from the devil.
---
We know Celine Dion is one of those artists some people love to hate, but jeez.
The clothing line does not feature tiny skulls whispering into our children's souls. There are no adorable little horns or demon tails.
There aren't even any mildly-to-moderately questionable goats involved in the line. There are some little rocker-kid skulls and crosses and even a onesie that says "New Order" on it.
But none of that bothers the exorcist. Nope.
Father John Esseff's whole beef with her clothing line is that it's gender neutral. According to the self-proclaimed exorcist, gender neutral clothing invites demons.
People have worn gender-neutral clothing throughout most of human history and dressing children in a gender neutral way was the norm up until the time some of our parents and grandparents were children. Dressing gowns were the order of the day for a long time—and with good reason.
They were the easiest way to tend to a childs' sanitary needs.
Esseff himself probably grew up with family photo albums full of pictures of kids that looked like this: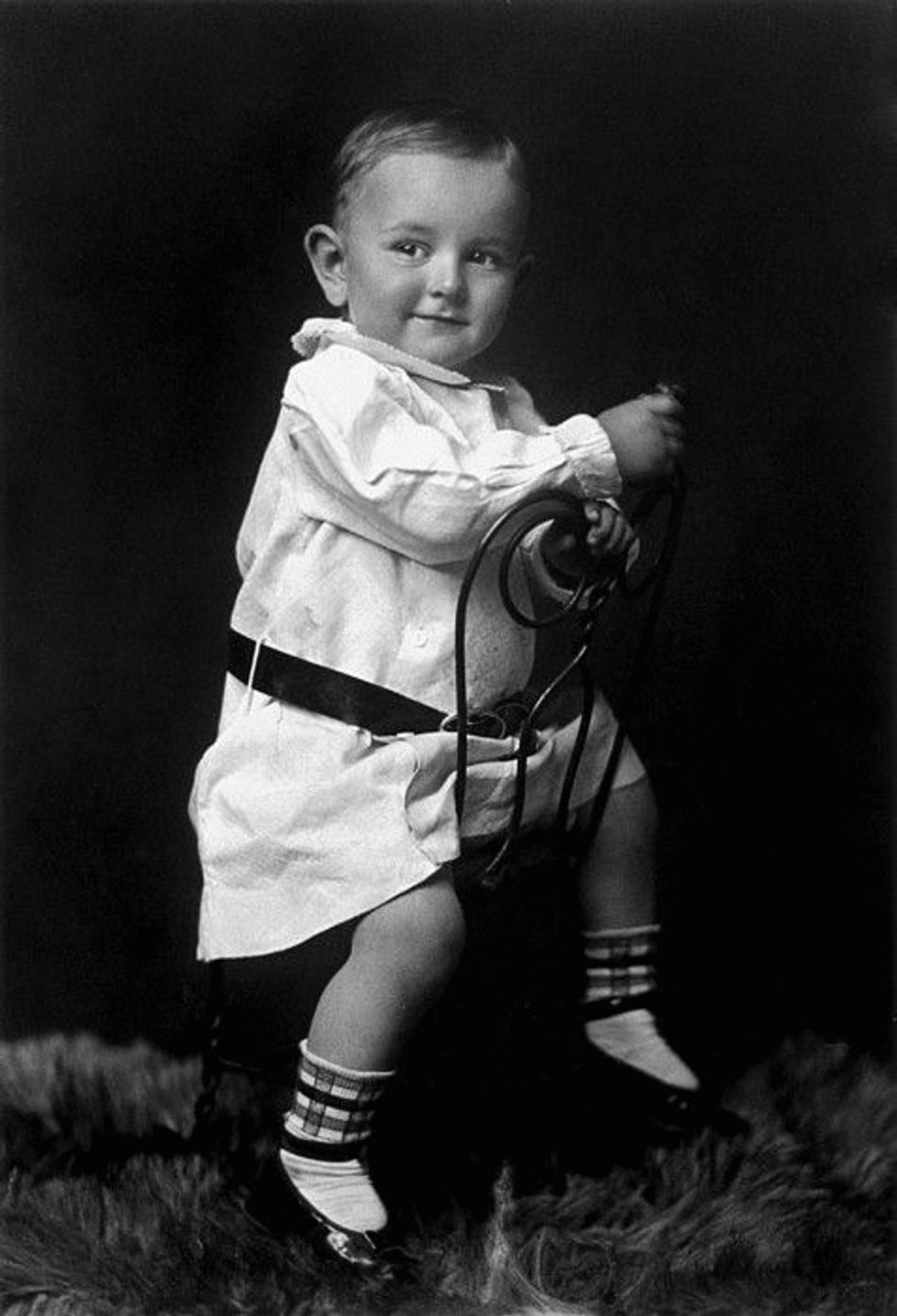 President Lyndon B. Johnson rocking a gown and some patent pumps.JohnBaileyOwen.com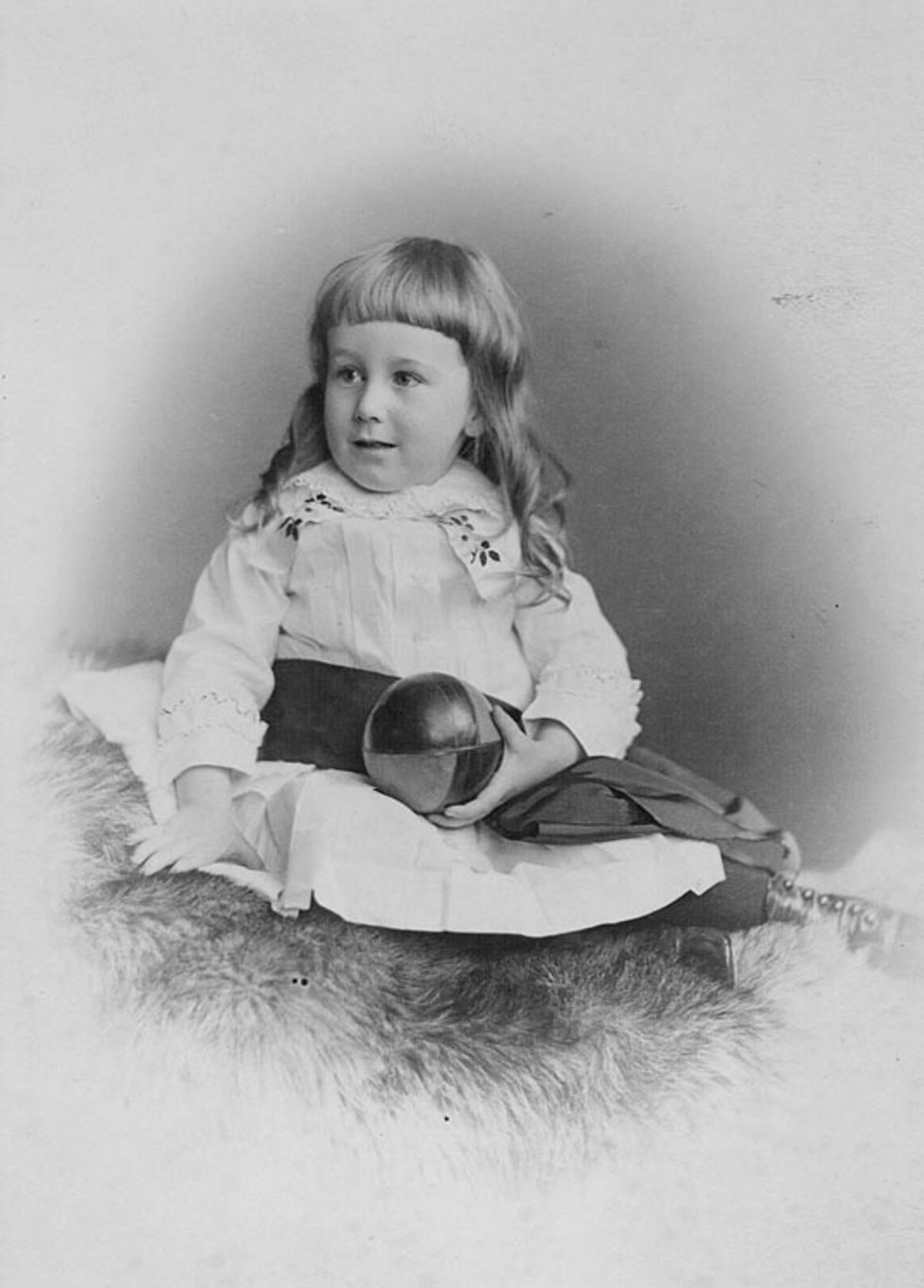 FDR paired his gown and pincurls with a football. Franklin D. Roosevelt Presidential Library
Celine's clothing line features such blasphemous fashion choices as beige and black fabrics and star prints. Oh, and that one hoodie shirt with a face mask on it so your kid can be a ninja (sorry, not available in adult sizes. we already looked.)
Overall the line is filled with basic graphic prints and simple cuts—nothing overtly terrifying to most people. There are complaints that the designers Celine partnered with are a bit "scary" for children's clothing—and they certainly design for a more alternative aesthetic—but "weird" and "not my style" are a far cry from welcoming the dark lord into your baby's crib...
...or are they? Esseff doesn't want people to be fooled. According to him, well ... we'll let him tell it.

Esseff stated:
"People behind this are influencing children to disorder."
"This is definitely satanic."
"There is a mind behind it—an organised mindset."
"The devil is a liar and there are huge lies being told."
"This is being done for money, and there is divisiveness that comes from this—marks of the devil."
Twitter has some thoughts.

@hemantmehta As mom of 2 girls & 2 boys,I assure U that unisex clothing is economic https://t.co/s0pvEYzUGS many ye… https://t.co/CTQXDhS5fg

— Thwistle (@Thwistle)1543348999.0
@DaveVescio See! I've always said there's something "wrong" with #celinedion !! And now i have proof. She's done a… https://t.co/n3mZP31pPR

— ♡°•Misty_Lake•°♡ (@♡°•Misty_Lake•°♡)1543405278.0
@mtlgazette i have a super crazy uncle who says all kinds of things like this - you should totally use him for your headlines

— just wrecked (@just wrecked)1543549028.0
@hemantmehta I hate to side with the priest, but $320 for a T-shirt??? That's clearly the work of the devil

— Daniel Villaveces (@Daniel Villaveces)1543361126.0
@NME Homeboy's a damn exorcist, he needs to get his head checked.

— jim osterberg (@jim osterberg)1543524537.0
@MiamiHerald https://t.co/vFDQmR2z2H

— Andres Gomez (@Andres Gomez)1543528330.0
Do you think gender neutral clothes are demonic?
Or are you more worried about the prices and patterns?

H/T: Pink News, Twitter, Miami Herald