In theory, threesomes sound like a good idea and a grand ole time.
And every once and awhile, yes they can be. But eight times out of ten (I'm not admitting to that being my actual number) they all deteriorate into a mess.
The biggest issues stem from the most important rule when engaging in this kind of activity.
Rule #1 - EVERYBODY HAS TO BE ON THE SAME PAGE!
This is should be obvious, especially if two of the participants are in a relationship. I'll never understand why that rule is so overlooked.
If you're not into it, speak up now, or forever hold your peace.
Redditor u/PsghettiToes wanted to hear all the saucy deets about those times we've dabbled in the adventures of sex, by asking:
Those who've participated in a threesome gone wrong, what happened?
***WARNING THE FOLLOWING IS FOR 17 AND UP ONLY!! YOUNG EYES NEED NOT CONTINUE!!***
I've lost track of the number of tales I've been told horror stories about sexual escapades gone wrong. Threesomes are particularly dramatic. There are always lies, jealousy, and underlying deceit. It's all too juicy.
Inches and Inches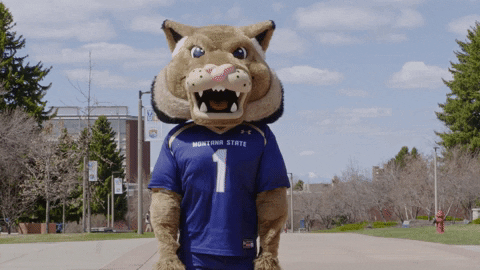 Shame Reaction GIF by Montana State University
Giphy
"A co-worker invited me to join him and his gf. He pulls out his monster member. I whip out my 4-inch Vienna sausage. It was awkward for me. She wasn't impressed either."
The Knockout!
"He stormed out of the shower because he wasn't getting enough attention. She got out and they talked in the living room. I slipped and gave myself a concussion banging my head on the tub, they had no idea. I came to after a few minutes and we had a very foggy conversation about boundaries."
Anger Issues
"MMF. The other guy and girl were exes, and the threesome was just a roundabout way to get together with each other one last time. I sat on the edge of their bed for 20 minutes while they hate-doing each other. The other guy drove, so I had to wait for them to be done. Eventually I just got my clothes back on and sat in the living room."
Whoops...
"Someone slipped and I ended up getting kneed in the face. Got a massive black eye and a concussion. Doctor wrote in my chart "sex accident?"
"I work in a family medical practice. There are always stories. Funny because any notes become part of your legal medical file and cannot be removed. So if you change physicians, do not ask for the contents of your file when you transfer records. Well, I guess you could. Up to you. 😳".
Best Wishes?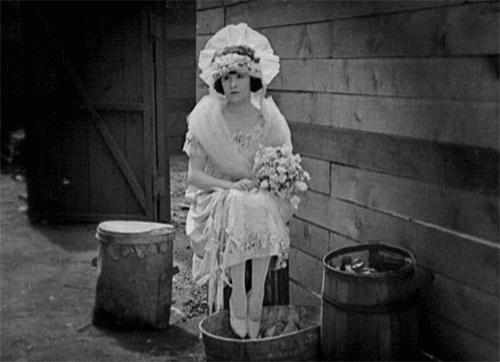 buster keaton bride GIF by Maudit
Giphy
"He (my then boyfriend) married the other girl. They started dating a few weeks after we broke up and married after college."
See now I forget about the danger aspect. Sex can lead to tons of injury and we are never fully prepared. And honesty seems to be an afterthought. How common...
Rude!
"Me (M) with couple (MF). Partway through, other M runs out of bedroom crying. F calls him a "whiny b**ch", refuses to follow him out to console him and wants to keep going. Awkward all the way around."
- Reddit
"Dude! There are some things you just don't talk about in public."
"Similar experience with my ex and another couple. We were game, she was game, but he ran out crying. She wanted to carry on with us. Until he started screaming in the street."
"it's not what it looks like"
"Actually posted this in the "it's not what it looks like" thread but, was having a threesome with one of my buddies and a girl. For some reason she said she had to get something. When she came back, she turned on the lights, pulled all the covers off, and took a Polaroid of me and my buddy naked on the bed with condoms on, lol."
Three's Company Too
"Was fine during the act. Great fun but the shame the next day was too much for us all. We are still good friends now but no threesomes and it was shaky for a while. Was about five years ago. I lived with two women (the dream for a guy, I know) and we had been friends for years and years. Since high school so about 25 years now."
"Two of us were single and the other housemate split with her bf a day before so we decided that drinks and a good night with some board games would be a good idea. So the drinks were flowing and the game ultimately turned into a game of spin the bottle (cliche, I know). Clothes came off, people kissed and before we realised it I was doing it with my housemate that had just split with her bf."
"Other housemate joined in on the sofa. We moved to the bedroom. We did it for what seemed like hours and then went to sleep as the sun was coming up. Next morning we were all very hungover and a bit mortified. We went about out day but we didn't really mention it for a few days."
"Eventually we agreed it was a silly mistake and never to speak of it again. One of the housemates moved out and we were a bit distant for a year or so. All good friends again now though, two of us are married to other people."
Why Me?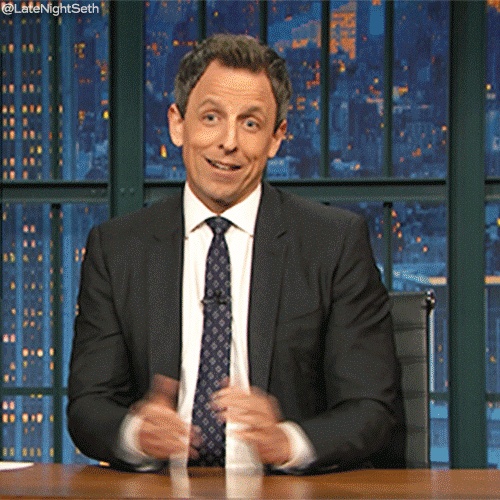 Seth Meyers Whatever GIF by Late Night with Seth Meyers
Giphy
"I've been in FFM and MMF. Both times the other two were more into each other and pretty much left me all by myself. Stuff is rough, yo."
Life lesson... be adventurous and try it all. But be smart and emotionally prepared. Sex is fun but it's not a game, unless you agree to play some games. Then be game.
Want to "know" more? Never miss another big, odd, funny, or heartbreaking moment again. Sign up for the Knowable newsletter here.

Keep reading...
Show less
Sex is meant to be fun. Yes it is an imperative part of the procreation process but it most certainly meant to be a time of revelry. Whether you know one another that well or not. So why not open up the experience! There is no written rule that insists sex is to stay between only two people. Sometimes the more is the merrier.... sometimes. All of our actions come with consequences, professionally and personally. Be prepared for the pandora's box you open. Two can often be the safer number and fantasy should stay fantasy.
Redditor u/CRM2018 wanted to know who was wiling to share a few saucy secrets about their love lives and it's activities by asking.... Redditors that have had a threesome and regretted it, what was the unexpected fallout?
Keep reading...
Show less
Keep reading...
Show less