We never leave two movies feeling the same way.
In some cases, we are so moved by what we just saw, that we are sobbing so loudly, we're getting concerned looks from our fellow moviegoers.
In other cases, we waste no time in leaving, as we have just spent two hours or so of our lives we'll never get back again watching something which could have been made by second graders.
And then, there are the times when we leave the theatre, and all we can think is, "what the f*ck?"
Not necessarily because it was bad, but because we can't process exactly what we just saw.
It could be something we can appreciate more over time, with repeat viewings... how many views did it take you to fully understand Inception? Be honest!
Or, we are befuddled beyond words as to how such an inane, amateurish creation ever saw the light of day.
Redditor Vandalatwork was curious to hear all the movies people are still trying to process, for better or worse, leading them to ask:
"What is your "WTF did I just watch?" movie?"

Disturbingly Real
"Kids."- jn-indianwood
Dystopian Doesn't Even Begin To Describe It
"'The Lobster'."
"You have a certain time to become married and if you fail to find a spouse you get sent to an asylum where you must find a spouse from among the other singles."
"If you again fail to find a partner, you must choose which animal you want to be turned into, and then they turn you into that animal."- Leemage
Chloë Sevigny Knows How To Pick Them...
"Gummo."- Thick-Emergency-2074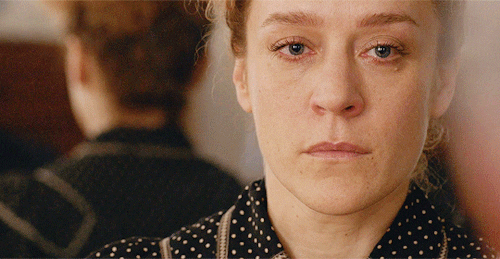 Giphy
A Podcaster's Worst Nightmare
"Tusk."- wdeallan
With A Title Like That...

"Martyrs."- Patient_Homework9730
"Antichrist."- EwoksEwoksEwoks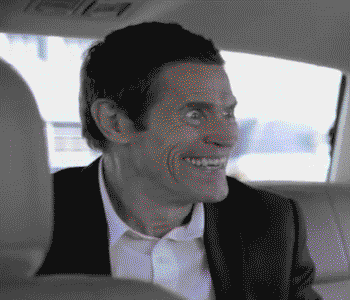 Willem Dafoe Smile GIF
Giphy
Only 67 Minutes... But Plenty Of Gore

"Tetsuo the Ironman (would very strongly not recommend for people with weak stomachs)."- PeruvianPolarbear14
A Homicidal Car Tire... Yes You Read That Correctly...
"Rubber."- Askfreud
Beyond Love, Beyond Death...
"Zardoz."- AccursedQuantum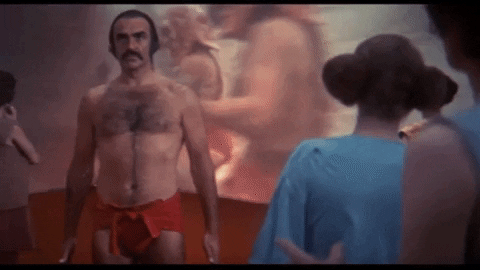 Giphy
Glad It Didn't Disappoint... I Guess?

"Salo, or 120 days of Sodom."
"Granted, I had a phase where I was purposely looking for disturbing movies and this one sure didn't disappoint."- Reddit
Was The Title An Actual Apology?
"Sorry to bother you."- kappaidan
Darren Aronofsky At His Strangest...

"Mother."- dank-yharnam-nugs

jennifer lawrence mother movie GIF by mother!
Giphy
Meet The Parents gone wrong...
"I'm Thinking of Ending Things."- Vandalatwork
Charlie Kaufman Strikes Again!

"Being John Malkovich."- getlough
Not The Kind You're Thinking Of...
"Teeth."- timyorba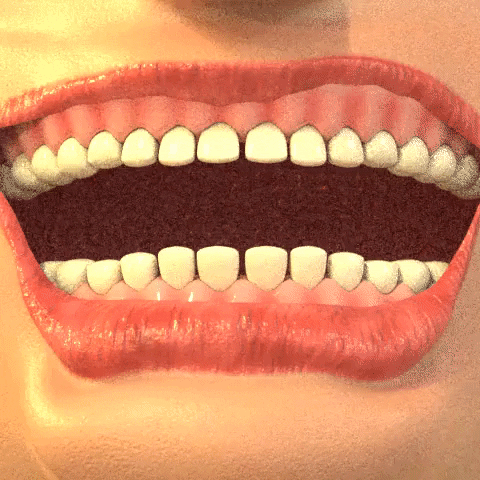 Happy Dance GIF by benjamin lemoine
Giphy
One thing that can be said about all these movies, those who see them will never forget them.
Which may or may not be a good thing...
Now, which film should we add to this list?
Keep reading...
Show less
People really need to think about tattoos.
Yes, they're cool sometimes.
But how many do you really need?
Some can seriously spoil a romantic moment.
Redditor Flowerlock wanted to hear about the body art that has left people less than attracted, so they asked:
"What tattoo is a turn off?"
I'm thinking about a tattoo, but I don't have the nerve.
This list may have me reconsider.
AHHHHHH!!!!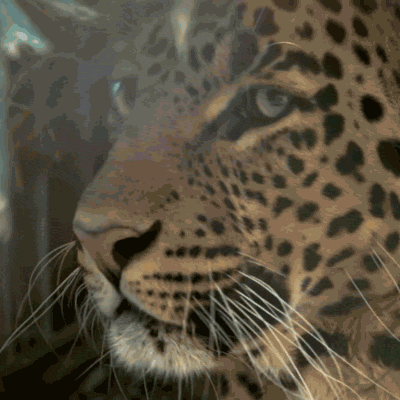 leopard GIF
Giphy
"When I was changing with my boyfriend for the first time, he took off his pants and his entire upper left leg was covered with giant leopard spots."
"I almost screamed."
TheBIackened
Follow the Letters
"Misspelled words."
simplyani
"Sometimes it can work out though..."
"Some time ago a girl tweeted she got a Waterparks song tattooed on her and it had been misspelt, which caught the attention of the band and they officially changed to the name of the song to match her misspelt tattoo."
"Just one of those rare instances in life that works out for some unfortunate girl who got a bad tattoo... lmao."
Charlie483
Just, whyyy?!
"Anything poorly drawn. My ex was a hot guy. He got a wolf tattoo on his chest. Omg, it had crossed eyes and a fat weird face and for some reason pine trees embedded in the fur. Ugh. Just, whyyy?!"
EdgeMiserable4381
"My neighbor got a wolf tat done when he was super drunk. Besides the fact that all the detail was blurry, the wolf had a short, stunted muzzle. It was like a pug with a glorious mane."
IntheCompanyofOgres
Basics
"I know everyone has different standards of quality and art is subjective but I think (within reason of course) the worst tattoo is just a badly done one. Lacking a basic understanding of anatomy, bad shading, terrible line quality, patchy colour, etc. I'm not a fan of certain tattoo styles but if they're done well I can respect them."
capricious_achelois
Know Better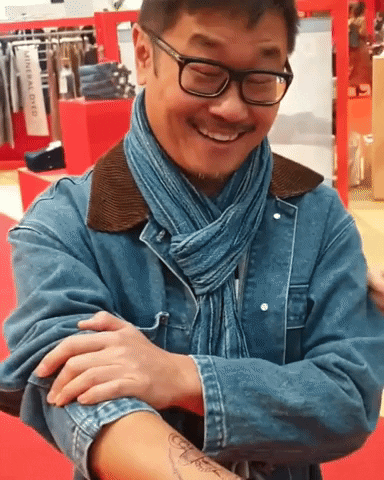 Happy Peace Out GIF by Amsterdenim
Giphy
"Random Chinese words on someone who has no idea what they even say."
chickadeedeedee_
"A friend of mine who visited Korea got a giant tattoo running down her back. She thought it meant 'love my family,' or something like that. I didn't have the heart to tell her that my other friend (a Korean) quietly translated it to 'foreigner.'"
Ccoyotee
Use a translation book friends.
Ownership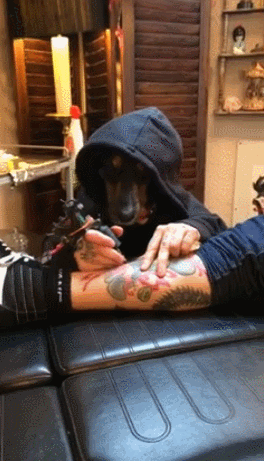 Artist Tattoo GIF
Giphy
"Property of (NOT YOUR NAME)."
masterofallvillainy
"Plot twist: they only date people with the same name so they don't need to remove the tattoo."
HirokoKueh
Gross
"Giant pectoral swastika."
Senator_Chickpea
"Yeah my neighbor has one. He got it in prison years ago."
"As he says it, when he was young he got into trouble, went to prison, joined the Aryan brotherhood for protection, served his sentence and has been trying to distance himself from them for years."
"He got it removed but a scar remains. The scar isn't super big and obvious, but it is noticeable, like a slight mis-colouring of the skin, the kinda thing that draws your eye and your not sure you can see anything, but it's a very distinct pattern and your brain puts together what it is after a bit."
Bigbadsheeple
God Knows
"Only God can judge me."
hunterbidensLT
"A friend of mines father was supposed to get 'Only God can judge me' written in olde' English font across the width of his back. The tattooist was dyslexic and managed to finish the tattoo with 'Only God can Jude me.'"
"He had to have a cover up of his entire upper back as it couldn't be fixed. He was an absolute chopper of a bloke and got rinsed for years. People still call him Jude now."
Djr215
Puff Puff
"A Marijuana plant. I like smoking myself and do it often, but I wouldn't go as far as to tattoo it on me. Those I've seen get it tatted on them normally revolve their whole personality around it which is very dull in my opinion."
yeyewestie
"Same goes for the people who wear marijuana leaf attire. My wife likes all that and brags how she's a bigger pothead than me, and I feel like a fool when I have to be like okay? Like I have a job I can't be strutting around in that crap... lol."
that_bearded_guy_94
Suddenly...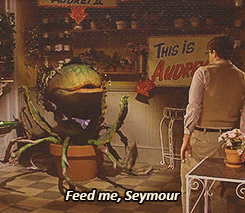 eff GIF
Giphy
"My family and I once saw a biker with 'Seymour' written right above his butt crack when we were on a road trip."
Falling_Tomatoes
Be really, really, really sure about body art.
And make sure you like the stencil on your body BEFORE they start inking you.
We're talking placement and size. It never hurts to really think these things through.
Keep reading...
Show less
Kids don't say the darndest things.
They say the craziest things.
I feel like some kids are dark psychics here to throw us off our game.
But I dislike children so I could be exaggerating.
Some of the phrases and prophecies I've heard children espousing have left my head spinning.
Where do they learn this stuff?
Redditor Eli_JMI wanted to hear about the things children have said aloud that left people SHOOKETH, so they asked:
"Parents of reddit, what is the creepiest thing your child has said to you?"
I once had a kid, stop me in the mall and just point at my head and go... "BOOM! HEAD!"
Creep.
Over Him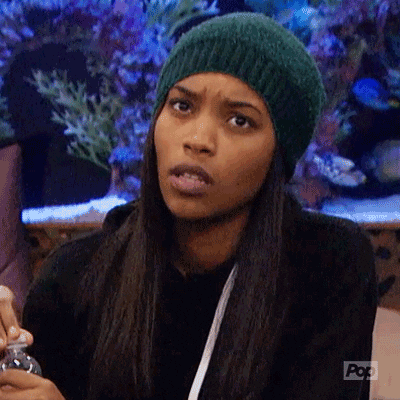 Big Brother Reaction GIF by Big Brother After Dark
Giphy
"My then 2 year old accidentally locked himself in a room and was crying hysterically while I tried in vain to coach him through unlocking the door. My then 5-year-old pulled me aside and said, in perfect seriousness, 'Forget about him, Mom. He's dead to us.' I'm a little worried about that kid."
Plus_Cardiologist497
In the Fire
"Not my child but my grandchild. She was about 3 years old when her parents were expecting another baby. She kept talking about how she was so happy she'll have her sister back once the baby was born. The sister that 'died in a fire before.' At the time she only had an older brother and had never had a sister, let alone one that passed away in a fire."
MaggieMews
Before
"My youngest daughter has always had a fear of the water that's gotten better as she's gotten older. But when she was a toddler, it would have been easier to baptize a rabid cat than try to get give her a bath. One night at around age 3, I was doing my routine of trying to get her in the tub to wash off when she said to me 'I scared of the water. It's how I died before.' Yeah, the bath definitely didn't happen that night."
bluegrassmommy
Wild
"My grandma used to tell this story all of the time! Apparently when I was a young kid, I saw a big blue lifted truck and began talking about how I used to drive one like that, and I had gotten into a car crash and died at a young age and talked about missing my life. Kids either have wild imaginations, or they remember some stuff from an alternate timeline."
NewToReddit4331
Bye Daddy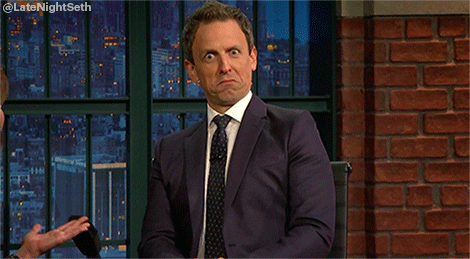 Excuse Me No GIF by Late Night with Seth Meyers
Giphy
"As I was leaving for work, my daughter said 'bye daddy, have a good day. I hope you don't get shot' and then went back to playing with her toys."
BarkingBagel
Kids know jobs are dangerous.
Think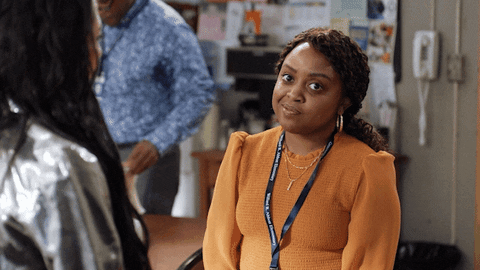 Okaay What GIF by ABC Network
Giphy
"Woke one morning before my alarm went off to my three year old son standing next to my bed. He then says, 'Go back to sleep and think about your life.'"
KJDub6
Dreams
"My son used to say when he was younger that he used to fly around at night. Jumping from lamppost to lamppost in the neighborhood. That it was hard to get there because of the connection to his body through the belly button."
"I would have considered imagination if it weren't that my dad told me he had the same type of dream when he was little as did I."
felixkatz
The Watcher
"Not my kids but I used to work with toddlers."
"We had one girl who got so upset at changing time. She would cry and say 'No, the man is watching!' When she was on the changing table. She would point to the ceiling tiles (sometimes the wind from the garden door knocked one out of place) and say he was watching."
"Freaked all of us staff out, we all looked but there was definitely no one there. We had to change her on a mat on the floor inside of a stall because she was so upset. We did that for the rest of the year."
"The next years class starts... A little boy (these kids did not know each other at all!) starts crying on the changing table. 'No! The man is watching!' Pointing at the ceiling tiles again. Same situation for the rest of the year. Had to change him in a stall on the floor."
"There was never anyone in the ceiling but it freaked us all out constantly!"
moonchild_86
Oh Timmy
"We were living overseas and the area we lived in had been an old Chinese fishing village. Locals were superstitious about the area because the village had been removed to replace with modern housing and it was supposed to have made the spirits angry. My 5 year old son had an imaginary friend named Timmy but he didn't actually like Timmy. He complained about him so much it got creepy."
"For instance, Timmy didn't like certain people... Timmy told him to misbehave... anything that was misplaced was lost because Timmy took it, etc. I joked that at least we knew Timmy wasn't a ghost because a Chinese kid would not be named Timmy. One day my son drew a picture of Timmy to show me. He labeled it 'Tai Mei.'"
NinaNina1234
Stick with Chicken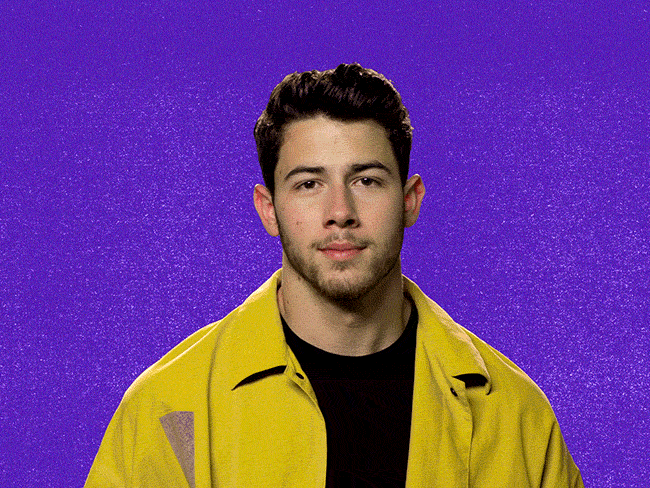 Wait What Sudden Realization GIF by Nick Jonas
Giphy
"Went to check on my five year old daughter who was asleep. She rolled on her back, still asleep, and said, 'I must not eat humans, humans aren't food.' Before rolling back over."
tiredandstupid82
Kids are crazy. Thank the Lord I don't have any of my own to terrorize me like this.
Do you have any crazy kid-related stories? Let us know in the comments below.
Keep reading...
Show less
When love ends there is always going to be lingering feelings.
You maybe over someone, but who can't help but wonder about a different outcome?
Even if we're at peace, we can always wonder about if they think about us.
Do they miss us?
It's human nature.
Everyone wants to mater.
What if they said that one thing?
Redditor kohy1st wanted to know about everyone's "what if's" when it comes to the end of a love, so they asked:
"Be honest, what would you say if your ex said 'I miss you?'"
My exes have always had an "I miss you" moment.
I'm always in goodbye mode.
Cycles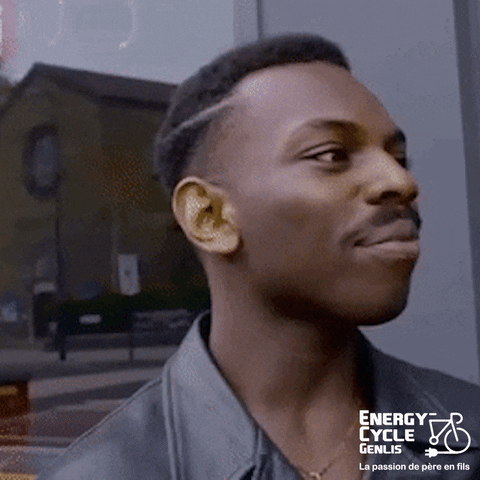 Meme Reaction GIF by Babloland
Giphy
"I wouldn't say anything. Don't want the cycle to repeat."
ouchmylowerback
"Fell for that twice, with two different women. I gotta touch the hot surface twice to learn."
Jedi_Medic-T65
Thanks
"Nice to hear, but I've moved on."
UnknownAuthor37
"Right, exactly. It's funny how they miss you when you're not theirs, but when they have a hold they just let go."
UnderdogEleven
"Yup. I even had this exact scenario a couple weeks ago. Got the 'I've missed you so much' message from a girl I haven't heard from in months."
UnknownAuthor37
Lucky
"Me too, not every ex is trash, some just don't work out and that's fine, reading the comments made me realize I'm Lucky, we are friends now and catch up sometimes but nothing special, if you loved someone that much why would you hate her now? That's how I try to view relationships, but of course sometimes it's impossible and there are awful people who you shouldn't miss."
zenunocs
I Dream...
"Honestly? I dream of it literally and figuratively. It's probably the only hope I have these days that has me seeing the next day. I miss her so much everyday."
IDKAnym0reMan
"Sorry bud, my heart goes out to you. I dream about my ex all the time too, it hurts. But I think it's our spirit's way of confronting and processing the loss. Sleep heals the body and dreams heal the soul. Hang in there, embrace the mystery and lean into your grief. Sending a hug to ya."
InhabitingSpirit
DONE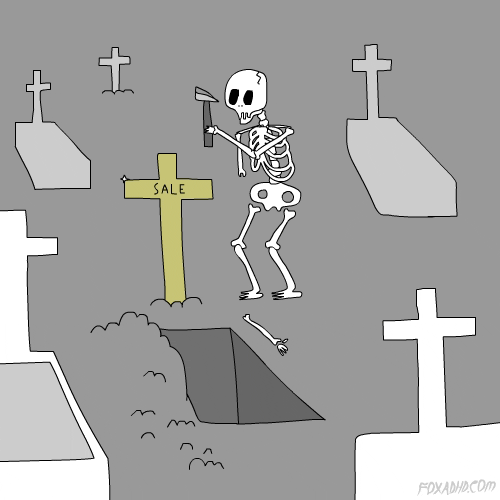 Fox Death GIF by Animation Domination High-Def
Giphy
"Nothing. I don't breathe life into dead things, and I sure don't want to position myself to share my feelings with her again."
HungryRick
When it's done it's done. Right?
If it's dead... it's dead.
The Bile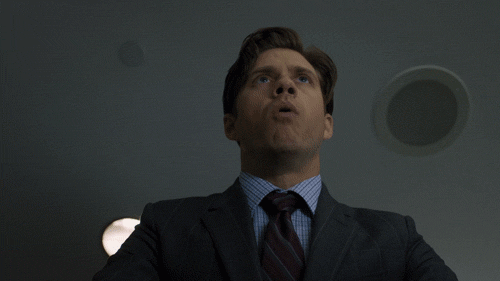 Sick Vomit GIF by CBS
Giphy
"I would not be able to speak through my projectile vomit."
coconutflanflakes
Hang Up
"At this point, I would just hang up on her. I loved her with all my heart and we were together for 28 years (married for 26 of them... I was 18 when I met her). We had two beautiful daughters and I thought we were getting ready for the 'golden years.'"
"But instead, she decided she wanted a different life and walked out on me, and soon after she was in the bed of her old High School boyfriend. So I'll always be heartbroken and I will always hate her. She was the best person I knew, and she became the worst person I know."
ABoyNamedSault
My Best Bud
"I've missed you, too. And your daughter. She was my best bud - I taught her to ride her bike, to fish, to play catch. You and I shared so much, but you abandoned me because, after three years, you decided what happened to your best friend would happen to you. You left me high and dry, ghosted."
"My world torn apart. Glass exploding into my veins."
"I'm better now. I've missed you, but I've missed who I was before all of the hurt more than that... and I'm not the same because of it. Please do not reach out to me again."
External_Fondant3339
Be Better
"We're both married and she has a handful of kids. If this came through with no additional context, I would assume she meant that she missed me as a friend, and we'd probably catch up and have a lovely chat. We dated for a bit, it didn't work out, and we both found people who were better for us. We're not sworn enemies or anything."
WatchTheBoom
No Contact
"You know we aren't made for each other, but I'm here for you if you need me. I love you as much as I love everyone else & this privilege will never be taken from you. If I help you to miss me less, then it would most likely make it even harder for you to move on. We probably will never be able to stay in contact because of that, but you can still always count on me."
BrotherDanik
Be Witty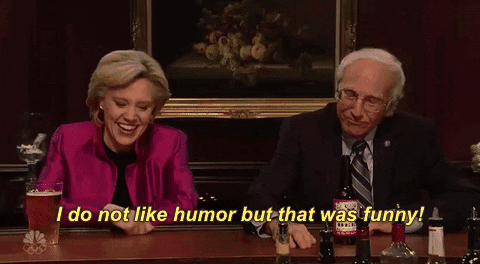 Hillary Clinton Snl GIF by Saturday Night Live
Giphy
"Depends on the ex. I might completely ignore the text/call and block the number. I might respond with very negative sarcasm. I might respond with attempted humor, but not in a mean way. I might be very happy and respond accordingly."
Frankie6Strings
Sometimes love is meant to be over.
The End.
How would you react in this situation? Would you be kinder to some of your exes? Would you tell them all to kick rocks? let us know in the comments below.
Keep reading...
Show less
Walking at night can be dangerous.
It's a shame because there is something so calming about being alone with your thoughts in the dark.
There is something about the silence that is comforting.
So many Law & Order:SVU episodes begin with some foolish person roaming the dark streets of NYC.
So let's talk about what we see in the dark.
Redditor red-f1sh wanted everyone to share the darkest tales of their walks in the night, so they asked:
"People who take walks at night, what's the scariest thing you've seen?"
I feel like this is the time people have been most emboldened to just jump in front of me and scream.
It's odd.
A Trap?
"There was one night where a car stopped up the road, a girl got out, yelled for help, then got back in and they drove off. I have no idea of it was serious or not, considering she got right back in the car."
abetherigg
"Potential mugging trap. Have a car close, helpless little lady as bait and bam."
"A well meaning, upstanding member of society gets shoved in the car, robbed of everything and dumped in a completely different part of town with no means to call for help or police."
JustHell0
Take me home...
"I almost got kidnapped near a train station. Some dude drove up to me hella quick and insisted that I was some "missing Canadian child" and that he'd 'take me home.'"
"Coincidentally, a motorcycle cop happened to drive by, and immediately pulled over after I waved him down. He approached the guy in the car very aggressively and told him off."
"The cop didn't arrest the guy or anything (the guy apparently told the cop the same 'I thought he was a missing child' story) but he did walk me over to the train station and stayed with me until the train actually arrived."
REDDIT
Look Around
"One time I turned around to see what was behind me just out of intuition, and I saw someone step behind a tree rather quickly and try to hide from me. I stood there for a second to confirm this, then I speed-walked home. F**kin' creepy."
THCRANGER
"Even if the person had stepped out and followed OP home I would be getting less sinister vibes than I am from the image of them silently slipping back and resuming their watching. Gives me the shivers."
stolethemorning
On Camera
"I'm an overnight security guard. One night I was watching cameras and saw someone underneath a grass tarp where some landscaping was taking place on our property."
"I was guessing this person had probably tried to stash something before they went into detox which is next door to our property."
"I get over to the tarp and don't see the guy anywhere. So I start walking over the tarp and lifting it to look for any stashed items."
"Well I ended up stepping on the poor homeless guy, scared the s**t out of me. He was cool though and we fist bumped and he went on his way."
Doch1112
The Neighborhood
"One time I was walking around my relatively safe neighborhood with two of my friends after midnight (we were probably 16 at the time). This loud red truck speeds by us, which is normal for the road we were on. Then a few minutes later the same red truck drives by the opposite way going much slower. Again just a couple of minutes later he drives by but this time stops a hundred or so feet away from us and just sits there."
"Realizing that this is not normal we booked it through the yard to the next street over. For the next 20 or so minutes we see this truck creeping up and down the neighborhood while we hid behind some bushes and when we finally thought he was gone, we booked it to my house. He turned the corner onto my road just as we were about to open my front door."
mattyb584
Lord, things really do go bump in the night.
The Van
"Walking home from a late night gym session at 24hr fitness. A white van past by me, slowing down. Slowly took a right turn in front of me. A couple minutes later I reach the turn and see the van stopped at the exit of a parking lot. It's facing back my way. It's like 4am and nothing else is going on and I'm creeped out."
"The van starts coasting forward slowly after I make the turn and I sprint across the street to a gas station and into this small dead end water/air pump station and press my body against an area of the wall that the van can't quite see me. It literally pulls into the air/water station and stops. I hear the engine running right freaking next to me but they never get out of the van."
"I just stand there pressed against the wall until they pull out and drive around the gas station into the lot on the opposite side of the wall. I hear the van lingering for some time before it goes silent. Still I wait a while longer before I leave and run the rest of the way home."
clark_kent25
Strange
"I worked night shift for 7 years. One night a young, thin blonde woman was walking down the street at 2am with no pants or underwear on and a button up shirt open. I tried to ask if she needed help and she just stared forward, slowly walking staring forward. I called the police and they came and stood in front of her and she slowly walked into the cops hand and stopped."
"I didn't stay and went back to work. I still think an out her and what the f**k was going on. I tell myself it was sleep walking on Ambien or something. I'll never know. But she was very pretty, and seemed well groomed. Was very strange."
IndIka123
When on Acid
"Not me, but my friend was near downtown at 3a and was almost kidnapped. There's a lot of young female kidnappings where we're at and because he's petite with long hair, he was mistaken as a female target. He managed to run away, but it was of course very traumatizing for him."
flotsamjr
With no car
"I worked night shift on Kadena AB on Okinawa, Japan. I started walking to work because I didn't have a car. I really enjoyed the walks. It was a good way to wind down after work as the nights were cool and quiet and I could listen to my music without worrying about anyone else around."
"One night while walking home I heard some rustling in the jungle of trees on the way home. Next thing I know all of the lights went black and all I heard/felt was a loud wooooosh coming right at my head. I screamed like a little girl, ran, and dropped my Ipod (it broke). Once I made it past the trees I realized it was one of the giant bats that lived on Okinawa. It scared the ever living s**t out of me."
akroses161
Slippers in the Grass
"Almost 100% sure I witnessed a kidnapping. I was going to get my mail late at night while living in an apartment complex and on the way back I noticed a woman in her pajamas surrounded by a few men right by a car. There was an argument and looked like they forced her in the car and drove off, I found her slipper nearby on the grass. I of course called the police and they came and I let them know what I saw but I never found out what actually happened."
kinetochore21
Run On
"Was up on a hill in the countryside at midnight when a man with a rifle came out of nowhere, ran right past me, and wasn't seen again. I went home shortly after that."
WindingLostWay
That's it... I'm only going out in sunlight.
Do you have any creepy nocturnal stories? Let us know in the comments below.
Keep reading...
Show less