People Share The Most Awkward Situation They've Ever Been In
How do I get out of this pickle?
Life is rarely ever easy. It certainly is interesting but easy, definitely not. We are consistently finding ourselves in situations that are uncomfortable to say the least. Often we are face to face with friends, family, lovers and enemies in moments of complete unrest and we have to wonder... "how in the world did we get here?"
Redditor u/YeastyMug wanted everyone to share some stories that left a lasting impression by asking.... What's the most awkward situation you've ever been in?
---
How Woke!
Giphy
My ex wife later came out as a lesbian, and we divorced. Years later, I went to her wedding, where she married her now wife, which was one of my ex girlfriends. pinkbubblegum4
Nudes. 
I was looking at my mom's phone cause she wanted to show me some pictures from what she did that weekend. I swiped one too many times and came across one of her nudes. I felt my soul jolt out of my body seeing that. Throbbingprepuce
Dew & Dew Not.
I was in some business college class and the professor was talking about something related to how celebrities brand themselves. Someone in the class brought up Shaun White as someone who had great celebrity branding but isn't really talked about a lot. The professor was Indian and said he wasn't familiar with who that was. So my genius ass thought it would be perfect to say out loud "I'm talking about mountain dews baby."
As a joke reference to that News cast where Shaun white said he had been drinking all night but was underage and the news person asked him what he meant so he responded with "I'm talking about mountain dews baby." And we'll no one seemed to knew about that or at least didn't think it was funny as silence rang through the classroom and professor awkwardly moved on to a new topic. Truly the most awkward situation I've been in and also the worst haunting moment of my life. NotoriousFish
BOOPED. 
Last summer my wife and I were browsing for random crap in Pier 1.
I'm wandering around the store aimlessly and see my wife kneeling down inspecting some merchandise on the bottom shelf. I approach her from behind, slightly tap the top of her head, and go "boop"
It was not my wife - just someone who looked almost exactly like her from the back. She looks up at me all I managed to say was "Oh... I thought I was married to you... sorry." SkyfallFox
Sexy Time.
My 79 year old mother in law with Alzheimer's telling us that she had had sex the previous night with another resident of her nursing home. (She had been celibate for 20 years up until then. We think.) renoCow
Pomelo!!! 
I dunno if this is really the most awkward, but it was def awkward. I visited my bio dad's old church in Mississippi a few years ago and spoke to his old preacher for a moment. One important detail for this story is that my dad died when I was seven, so a pretty good while back.
My grandma told the preacher who I was: "This is Pomelo Sr.'s daughter, Pomelo!"
Preacher: "Ohh! Pomelo Sr! Tell him I said hi for me!"
Me: "Sure thing!"
My grandma's face was priceless. We agreed the preacher would feel really awkward when he remembered later that my dad was dead. AppropriatePomelo
Wrong Butt! 
When i was a kid, we were on holiday and decided to go to a church. While we were there i decided that i would be funny if i would slap my dad's butt with both hands. So i ran in full speed to maximize the impact of the slap. I ended up slapping a stranger who also happend to walk next to a woman with a stroller in his hands which made me think it was my dad. It was even worse that my parents saw it as well. Reddit
You're sorry.... I get it!! 
I was at a funeral for one of my husband's relatives. On my way in, an employee of the funeral home asked me when I was due. I wasn't pregnant, but I am fat and was wearing an empire waist coat so I wasn't offended. As I signed the guestbook I corrected her and tried to defuse the situation with a joke about burning that coat later.
But she just. wouldn't. stop. She kept trying to apologize and explain herself and I just wanted to run away. Then I was stuck in a small room with her for the next 2 hours. two__sheds
Friends and Booze = Mess! 
So I've had the same 3 best friends since i was a kid
friend 1 has an insanely hot older sister, like absolute smoke show, and me and friend 2 and 3 always thought she was super sexy. Somehow, friend 2 ends up sleeping with friend 1's said sister, and me and friend 3 know about it, but friend 1 does not
One night, we are all drunk in my basement, and friend 1 and friend 2 end up getting in a roasting war. not essentially an argument or anything, just friendly banter and insults.
friend 1 (the one with the hot sister) is really digging into friend 2 (the one who slept with the hot sister) and seems to be winning the roasting war.
In a last ditch effort to recover from shame, friend 2 proceeds to drunkenly say "yeah? well i screwed your sister!!"
after that, I'm pretty sure the tension in the room was so thick that it raised the temperature in the room by like 10 degrees.
(we are all still best friends btw, friend 1 is still a little mad though but i can't blame him) thankyoukarl
Be Clear.
Giphy
'So are you two dating?' He said yes at the same time I said no, to which his friend told him 'I told you you didn't ask clearly enough.' selcouth_devotee
Reddit user Individual_Owl_6925 asked: 'The Most Unattractive Things Someone Can Do'
You know those people that you try so hard to like because they're a friend of a friend or a coworker you see every day and with whom you have to maintain civility but they just make it so difficult for you?
On the surface, it's easy to see why some people are less manageable to be around, while it's more difficult to detect in others.
All it takes is one bad tendency or idiosyncrasy to write a person off for good.

Curious to hear from strangers online, Redditor Individual_Owl_6925 asked:

"Whats the most unattractive thing a person can do?"
These types of people never learned about having social graces.
Disrespect
"Treat others like sh*t"
– TimSantee
"Or their kids."
"As a man in his 40s. Nothing turns me off more than a horrible mom."
– ArtVandalay47

Conversation Hijacker

"When having a conversation and someone is attempting to shut down ones excitement about a topic that they are passionate about."
– Charitable-Cruelty

Lacking Passion
"Or just not caring about their passion or ignoring them. I've met more than a few people who did that to me, I told them what I was passionate about and they couldn't even remember. I thought it was normal and that I was just boring until I started going on dates with people who actually loved hearing me talk about that stuff and even said it was attractive how much I care about these topics, and that they thought I was super interesting."
"Never settle people, and never accept poor treatment as the norm, there's always someone out there who will actually care about what you have to say."
– _Confusion_Time_

Pretentious
"Treat people that they consider 'below' them like garbage."
– throwawaytheist
"If you want to know what a man's like, take a good look at how he treats his inferiors, not his equals."
– jacklightsout

Some people are just so insufferable?
What kind of people, you ask?
Observe the following.
Into Labels
"First week of college my roommate's bf shows up with HIS roommate, Tate."
"Me and Tate were left alone for a couple minutes. We were chatting and he was going to show me something in his wallet."
"Then he was like 'oops! I almost dropped my GUCCI wallet!' while smirking at me 🤮"
"I have never felt so grossed out or embarrassed for someone in my life."
– Dramiotic

What's In Your Wallet?
"Literally yesterday when I was walking out of my local gym (filled with douchebags) this meathead was on the phone in the lobby talking to someone about potentially buying a $600 wallet. So clearly trying to get people to overhear him. I swear I cringed all the way to my car."
– Heldpizza
"Unless that wallet is mugging proof (prevents you being targeted) I can't see how any wallet could be worth that much."
– KaralDaskin

Talking Smack
"Their only source of conversation is gossiping about people."
– noname121241
"I have this nephew whose only source of conversation is talking about how much he hates Tom Cruise. Seriously, it's all he talks about and he says he's his greatest enemy. He's 15."
– ___sephiroth
Some people are just plain rude.
Their Way Or The Highway

"Force their beliefs and opinions onto you—and act like a cranky baby for the smallest disagreements."
– Aceedbath
Pure Selfishness

"I find entitlement extremely unattractive. It manifests in many ways, like being rude to staff, demanding stuff, selfishing/self centeredness, expecting unreasonable things...."
"Just f'king naaaaah! Don't care if you're playboy grade 10/10, you ugly to me."
– downvote_quota

Star Of Their Own Show
"Base their life off social media likes."
– JD054
"Brag about themselves. Some body who practically ignores what anybody says and always tries making the conversation about themselves."
– tywalker215

Their Phone Is More Important

"Send texts to others all the time while you're hanging together. See ya."
– 3ilham0dgd
"Even if they text you all the time when they're with other people? /j"
– anon
"I have the opposite of this problem. I'm not a texter. My dates LOVE that I'm not reaching for my phone when we're out. But then they hate it when I don't text them back quickly."
– esoteric_enigma

The thing I have a problem with people is more like a pet peeve.
But I guess it still qualifies as an unattractive quality.
It's when people are consistently late and horrible keepers of time. I've gradually kept my distance from a number of people who weren't respectful enough to be punctual for a lunch or dinner date.
What's worse is when they're on time for other "important" obligations like reporting for work or any formal appointment.
But when it comes to meeting up with friends, they somehow think that taking their sweet time and running a "few minutes late" will be tolerated.
Nope to that.

One thing to remember: Even the dead have their secrets. These Redditors unearthed the unimaginable while looking through their dead relatives' belongings. From hidden letters to disturbing keepsakes, these discoveries range from heartbreaking to absolutely earth-shattering. But as touching as some of these stories are—some things are better left forgotten.
We've all made mistakes.
Most of the time, these mistakes don't have major consequences in our lives, such as putting salt in our coffee instead of sugar, or taking a wrong turn and adding a bit more time to our journey.
There are some mistakes we've made in our lives, however, which we spend nearly every night regretting and giving anything to go back in time to change.
Perhaps the most unnerving thing about these mistakes though, is that we didn't even begin to think we were making a mistake at the time.
Redditor was curious to hear the one decision people made they would give anything to go back in time to change, leading them to ask:
"What is the worst mistake of your life?"
A Penny Saved...
"Not putting money away for savings early enough."
"Start early!"
"Make it automatic!!"- NecroJoe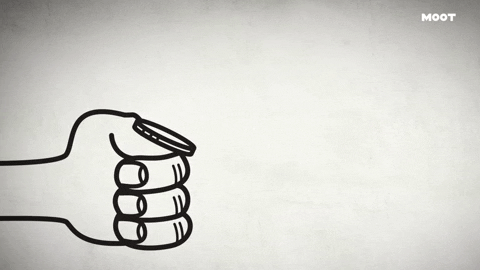 animation saving GIF by MOOT
Giphy
Education Should Be Practical, Not A Bragging Right...

"Working my a** off getting 3 useless degrees."
"I fell into the trap of believing that high grades and multiple degrees = good, stable, high paying jobs."
"Lmao."
"Looking back I can't believe I was so naive."- Kla1996
"Choosing the wrong major in university and now I'm stuck in my career."- AmbitiousPanda9806
"Going to college when I didn't know what I wanted to do. Went because it was 'what we were supposed to do'."
"I went to a magnet high school, so we were never educated about professional certificates or given the tools to start our own business."
"We were just shuffled into college, because we were a 'gifted' school. I even distinctly remember one of our teachers pointing to some of the construction workers out the window and telling us 'that's what happens when you don't go to college'."
"Now I have my degree, way to much f*cking debt and im not even working in the field I got my degree in."
"Thanks brainwashing!"- Quave11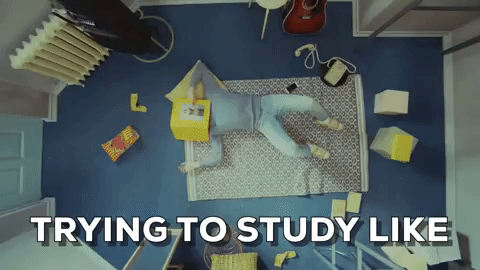 Studying K-Pop GIF
Giphy
There's A Great Big World Out There...
"I have many, but the worst could be isolating myself from the real world to the point I started to experience symptoms of psychosis."- negocpu4·
Not Everyone Is A Team Player
"Trusting a supervisor and believing that people at my job will 'do the right thing'.'- Properclearance
A Decision Never To Be Taken Lightly
"Getting married."
"Or 'marrying the wrong person' would be more accurate, I guess."
"We got married in 2001 and just divorced in April, but I left her (for the last time) in 2015 after getting solid proof that she had been cheating."
"She now has 4 kids by 4 different guys."
"Three of them born while we were together and just 1 is mine."
"Tip of this depressing iceberg, unfortunately."- Parabola1979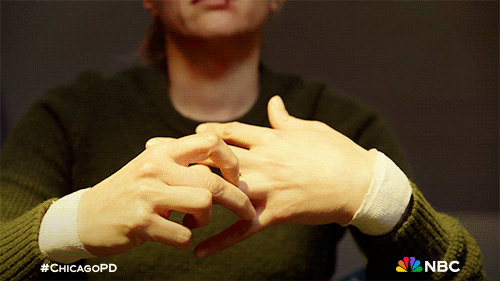 Season 10 Nbc GIF by One Chicago
Giphy
It's Never Too Early...
"Not buying a house when I was 8."
"I'll never recover from this."- DiscombobulatedPay51
You Never Know Who You Can Trust
"Letting my mother have complete control of my finances when I got my first job."
"She stole everything from me."- XxieatoutnunsxX
Ulterior Motives Are Sadly Real...

"Trying to help people that didn't deserve it."- baldeagle1337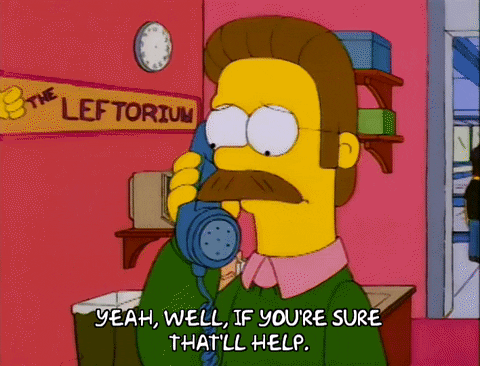 if youre sure that will help season 8 GIF
Giphy
Some Bad Habits Are Hard To Break...
"Smoking my first cigarette."
"No doubt."- sicilian504
When You Know You're in a Bad Situation, GET OUT!
"I thought if I was positive and receptive I would be able to climb and earn like my boss did."
"Wasted 7 years making 8 bucks an hour under a boss who made 108/hr (one hundred eight, no typo) at a grocery store. plus Sunday pay."
"He and I found out together that the union let corporate pull the ladder up behind them a decade before."- VAShumpmaker
Never Take A Good Situation For Granted
"Being mean to my wife and son when I was younger."
"We got married at 18 and I was just immature and was always taking my job home and just getting upset over really nothing."
"We're still married after 32 years and over past several years I have come to realize how lucky I have them in my life and will do anything for them."- VerticalMARS-72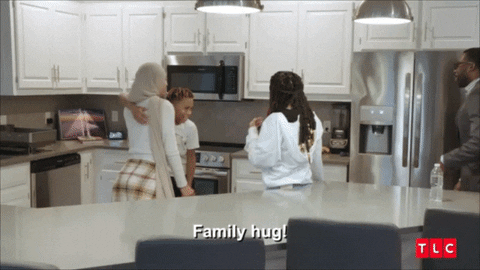 90 Day Fiance Hug GIF by TLC
Giphy
Seeking Help Is Not A Sign Of Weakness

"Years of untreated mental illness."- goodgirlgonebad75
Always Practicality First
"Not paying off my mortgage 17 years ago when I had the money."
"Instead I used it to renovate my house to add two bedrooms and a den."
"At the time I thought it was more important for each of my four kids to have their own room (they were sharing two each before then) and a bigger family room."
"I'm kicking myself because had I used the money to pay off the mortgage instead, I'd have had an extra $3000 a month in my pocket."
"I could have saved up that money and extended my house a few years later."- Keithninety
Sometimes we don't realize we made the wrong decision till it's far too late.
But looking back can't change what can't be undone.
All we can do is look forward, and move on.
Every now and then, we might notice something around the house that needs fixing or updating and dread the thought of having to pay someone to do it.
Of course, many people might choose to avoid this expense and tackle whatever needs to be done themselves.
Either with the help of a "how to" YouTube video or just tackling it blind and hoping for the best.
Of course, in some cases, people simply aren't willing to risk tackling a job, big or small, by themselves and know that the best thing to do is leave it to the professionals.
No matter how much it might cost.
Redditor LCKilgore was curious to hear which jobs or projects are absolutely worth forking over money to pay others to do,
leading them toask:
What is absolutely worth paying someone else to do?
Especially If It's A Walk Up...
"Movers."
"After a certain age, beer and food isn't enough to help move everything from one home to another."- inkedwaifu
"Call the professionals, nobody wants to help you move."
"Ever."- Plus-Statistician80
There's A Reason There Are Professionals To Do This...
"Cleaning your septic tank out."- Hugh_Biquitous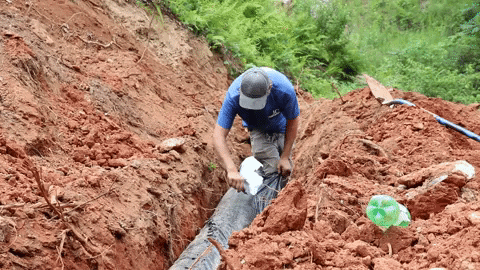 Giphy
If You Think You're Prepared, Think Again...
"Anything that involves crawling under the house."- 3Gilligans
Trained professional isn't just a title...

"Major electrical work."- Logical-Wasabi7402
At The Very Least, Don't Do It Alone...
"Replacing the spring on the garage door."- aj0457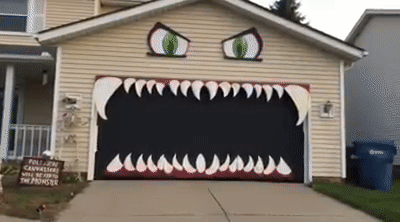 door garage GIF
Giphy
Why Put Yourself Through It?
"Everything you hate or suck at."- agentaltf4
"Really anything that you value your own time too much to do."
"Almost everything we buy is us paying someone else to do that thing for us."- FoamFlingingManChild
Groomers and Vets Are Your Friends...
"Dog nails and anal gland expression."- triit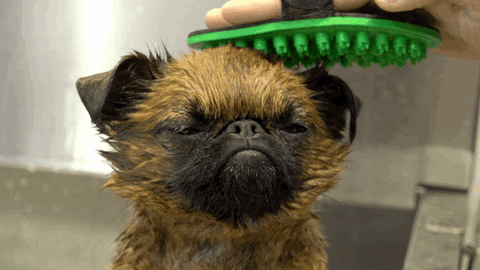 Dogs Stripping GIF by Artero Professional Line
Giphy
If You Have To Do It At All...
"Cutting down trees."

"I'm too old to go climbing up a huge oak tree with a chainsaw."- somedoofyouwontlike
This Is Your Home, After All

"My dad retired a couple years ago and he had a list of things he wanted to accomplish, a new roof was one of those things."
"I love him to death but he is one of those guys who never wants to spend money on something he can do himself."
"But by himself he thought I was going to take off work for a week and my cousin and uncle were going to take off work to help him take off the old shingles and put in the new ones."
"It ended up taking like 2 weeks to finish, in the heat, and I was like just pay a company the money and this could taken a crew of professionals, a day maybe 2."

"I mean, I don't even work construction or anything I am freaking librarian I didn't know how to shingle a roof and my cousin is an accountant."
"It sucked, if I ever have a house I need to replace a roof on it will absolutely be wort the money to pay a pro."- Freeexotic
You Can't Always Trust A Chore Chart...
"If you live with someone else, a housecleaner."
"Unless one of you loves cleaning so much it's like a hobby, it will reduce stress and friction among those you live with."

"Even if there aren't outright fights, in my experience, often there is silent resentment from the person who does most of the cleaning."
"And there is almost always one person who does most of the cleaning."
"If you dispute this and think it's perfectly 50/50 with your partner or roommate, then it's the other person."- survivalothefittest
"Maids."
"I rent and my landlord started charging us $50 for a maid service every other week."
"A lot of friends try telling me it's a waste of money but their house is normally dirtier than mine and they have a cleaning day."- illestrated16
"Cleaning service."
"Worth it each month."- switchfaze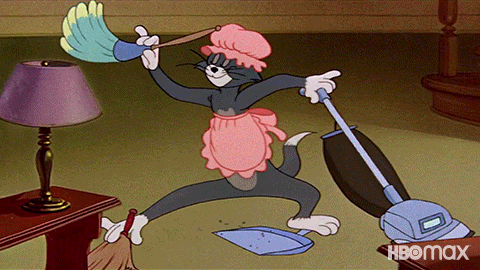 Chasing Tom And Jerry GIF by Max
Giphy
The Work Is Anything But Dry...

"Drywall work."
"Especially mud and tape."
"Professionals make it look like sorcery."
"I make it look like 2 weeks of Mud\sand\mud\sand\mud\6pack\sand\whiskey\screwit\paint."- Dangerous-Low8076
Of course, some people might say that rather than pay someone; you could always ask your friends...
Though, once you ask them, you might discover that they would appreciate being compensated as well, and NOT with pizza.
So, before you place that order at Dominos, maybe consider hiring a professional first.