Gamers Debate The Games That Are Worth Every Penny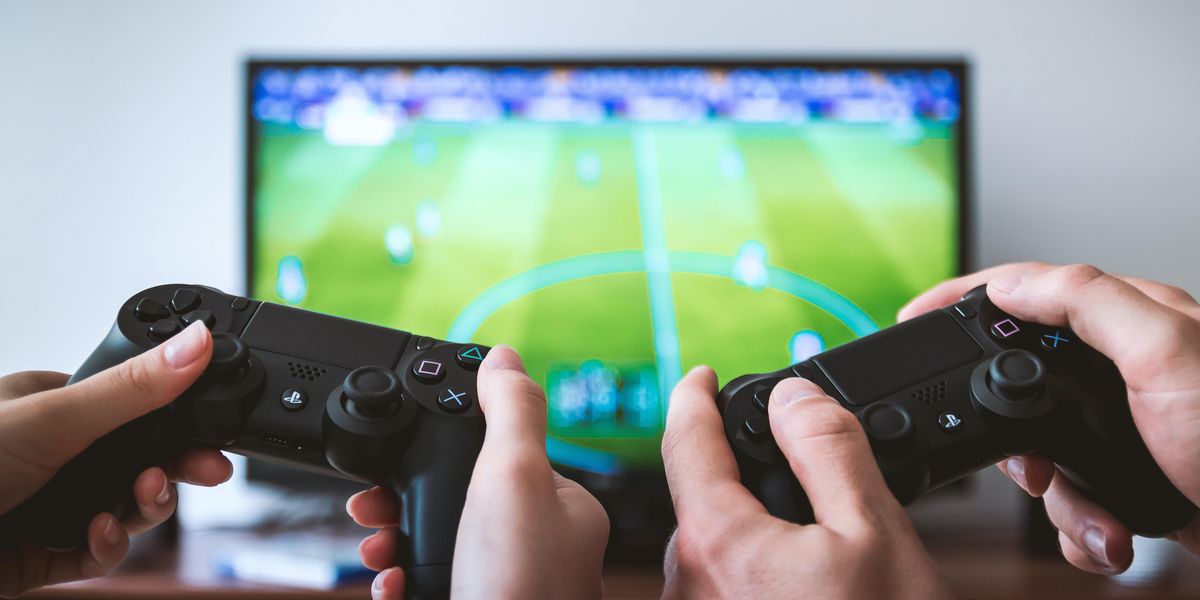 Games can bring people closer together or nearly end friendships, depending on how competitive your friends and family are.
Video games have been a big part of a lot of people's lives over the past couple of years too—helping to bring friends and family together when we're apart, or serving as a bit of escapism from everyday life.
---
Redditor AsterSkotos24 asked:
"What's a game that's worth every penny?"
Coup
"If you have 5 friends that love board games 'Coup' is a very fun deception game!"
-randolfthegreyy
"My fiancé and I really like that game. Sometimes he won't even look at his cards until someone calls him on his bluff. So he'll say he's a Duke but really has no idea."
-OwlLavellan
Cities Skylines
"Cities Skylines. After understanding and solving traffic and other problems, I'm a wiser man. And I'm not kidding. My world view has changed. I know more."
-filipv
"I never could get into it, my cities would always fail, but I was playing it the other night and for the first time ever I was doing well. I was so pleased, I had a bit of commercial, and I was building lots of industry for jobs, power was a bit sketchy but it was working."
"I was fixing roads, was pretty happy with a junction I made, and then suddenly everyone started leaving and I had no population. Turned out while making the road I accidentally deleted a pylon and cut power to the whole town."
"I had played for like 2 hours without saving at any point, I decided that it was time to just go to bed at that point."
-Bacon4lyf
Worms Armageddon
"Worms Armageddon"
-ThePenguin1898
"Love that game. But man, do I suck at using the ropes."
-gachunt
"I play Worms Armageddon every weekend with friends around the country(UK). The servers are still really active too, not bad for 20 year old game 😀"
-RoadToRuin86
Factorio
"Factorio. Bought the game for 20 bucks like 10 years ago off their website and it's gotten constant updates to this day."
-spytez
"It's also one of the deepest games that has come out in recent times. It has actually ruined other strategy/simulation games for me because they now seem easy and shallow after playing Factorio for hundreds of hours. Definitely worth every penny."
-Terryble_
"I'm an engineer, but I just don't have the depth to optimize to the level that other people do in this game"
-CatFancyCoverModel
Plants vs. Zombies
"Plants vs Zombies the original."
-readzalot1
"Remember when the OG version had a thriller zombie? Then Michael Jackson died and his family asked it be removed. Now there's a disco zombie instead."

-Vercury
"I bought that for $30 when it was new, grabbed a physical copy from my local supermarket."

"It is now $1 digital for the exact same content, and legally free if you know where to look. Yet, I still have the same feeling of 'lucky me' that I only had to pay $30. Because that game? That game is worth thousands to me."
"F*ck EA for dragging it through the mud like they did."
-Robotguy39
Left 4 Dead 2
"Left 4 dead. Or better L4D2. Sometimes 2.99 and has so many community maps. Like hundreds, so you can play so much content for basically free."
"You can work together or you can run off and shut doors in people's faces."
"It truly is a gem."
-diecakethrower
"I remember walking into a GameStop for the first time when left 4 dead came out."
"I wanted a PC copy and they explained to me what steam was, they created an account with me behind the counter, taught me how to use it and sold me a gift card."
-Crazed_Archivist
The Orange Box
"The Orange Box. Came with Half Life 2, Portal, and Team Fortress 2. All solid games and all for what was a relatively low price."
-West-Management-2263
"Basically 3 in 1 price. I'm pretty sure it was the first thing 90% of steam users bought 15 years ago."
-Odinovic
Slime Rancher
"Hollow Knight"
-marketraisedkoi
"I love this game, but I'm so f*cking upset that we waited years for a switch version and then they come out and say that sr2 is only on pc and Xbox."
"My favorite part about this game is that it got 'recommended' to me in a game of league of legends. I got absolutely dumpstered and the mid laner jokingly said maybe I'd be happier playing Slime Rancher. Like as an insult. Joke's on him, great game."
-zehamberglar
"Someone finally mentions it!! I've been telling my friends and family to check it out for years and no one has ever heard of it or they aren't willing to give it a try."
-Tsukune_The_Ghoul
Hollow Knight
"Hollow Knight"
-Kirby_Boy_92104
"I bought Hollow Knight twice, once on Switch and once on PC. I still feel like I've underpaid Team Cherry"
-joetotheg
"Hollow Knight is my favorite game. It reignited a love for video games I thought I'd lost. The music and art are out of this world beautiful."
"I think my first file had 120 hours on it and I wasn't not at the 112% competition (because of dlc they added - for free btw). Second playthrough when I bought the game again on a different console I got to about 103% and 80 hours in. (I'm pretty darn slow at it)."
-zzaannsebar
Subnautica
"Subnautica"
-WhoAmEi_
"'This biome contains 7 of the 9 prerequisites for causing terror in humans'"
-Youpunyhumans
"The biggest scare I had in this game was when I didn't realize I was in the abyss, I was in the sand area behind the Aurora, music was peaceful, I even seen a sandshark near, I look to my right and big ass ghost leviathan coming straight for me like a train, there was so much terror that went through me in those 10 seconds. 10/10 would recommend."

-Woahhdude24
"Played this the first time in VR. Pretty traumatising. Would recommend"
-MostlyDisappointing
Whether your tastes trend more toward games played together around a coffee table, solo adventures in far-flung virtual lands or competitive multiplayer online battles, there are some games that are going to be worth every penny you spend on them—and more.
Want to "know" more?
Sign up for the Knowable newsletter here.
Never miss another big, odd, funny, or heartbreaking moment again.
Medicine is a difficult profession. Thanks to the wonder that is human nature, healthcare workers are subjected to incredible Darwin-award-winning scenarios daily, so it's no wonder that many of them feel the need to go home and scream into their pillows at night. From self-inflicted injuries to dangerous prescription misuses, these Redditors revealed the most facepalm-worthy patients they've ever encountered.
But be warned: They'll all leave you wondering how we've survived this long as a species.
In almost every interaction with a Karen, there will come a point where she (or he) will ask to speak to the manager. They seem to think that if they over others and just act a fool, they can get what they want—but the following managers REFUSED to let these Karens get away with their inconsiderate antics.
In the United States, it's no secret that sex education for minors is inconsistent at best.
But some people learned very unexpected stories about how babies were made, and those stories had a way of making a lasting impression.
Curious about other's stories, Redditor ILoveYourCat asked:
"How did you think babies were made when you were little?"
One Time's the Charm
​"I knew babies came from sex as a fairly young child. My parents never sugar-coated that. But for some reason, as a kid, I thought you only had to have sex once to have multiple pregnancies. I seriously didn't fix that misunderstanding until early middle school."
- Crazey1988
"At some point, when I finally accepted that you had to have sex to have a baby, I thought the only time people have sex was to make a baby, and it only took one time to get the job done."
"Then when I figured out teenagers were having sex, I thought you had to be married and have sex to make a baby, but then when my unmarried cousin got pregnant, I was just confused."
"But I was sure my parents only had sex four times, and then when my mom got pregnant with number five, I thought, 'Wow, they did it again.'"
- Raw_Combination_438
Stealing Storks
"A stork delivered them, of course. What the f**k, lol (laughing out loud)."
- Dells51
"Storks... I thought people trained them to steal babies from a factory and you would leave special treats on your doorstep as payment and encouragement for the stork to steal one for you."
"I was scared to death of birds for the longest time and would have a tantrum at the zoo when I saw a flamingo."
- No_Finish_3144
Young Conspiracy Theorist
"The government. I used to think that we lived in a totalitarian society and that the government was in complete control of everything."
- bebotak**t
"I thought the President sent people their babies when asked by mail."
- GustavoAlex7789
Scheduled Baby Delivery
"The women in my family explained to me at the age of six that a doctor calls you sometime after reaching adulthood at the age of 18 to schedule a baby delivery date."
"The husband either pays to schedule the appointment or the government does after verifying that you have been married and financially stable for quite some time."
- Lokikat00
Marital Kissing
"When two people kissed."
- Short-Reality7353
"I thought the same thing, but I understood that when my mom gave me a kiss, there was no risk. Being someone raised in a very Christian background, I assumed that when you got married, God made kissing a reproductive act."
"Since I made this assumption, I remember questioning why teenage pregnancy could possibly be an issue."
- meuserj
The Ultimate Christmas Gift
​"I thought Santa was bringing them."
- NorskoTheScorpion
"He was. I mean, Christmas comes but once a year..."
- Nouveauuuu
"I MAY NEVER ENJOY CHRISTMAS AGAIN."
- NorskoTheScorpion
A New Meaning to 'Forest Friends'
"When I used to ask my dad where I came from, he'd say he found me under a rock in the forest. Of course, I would go look for babies under rocks, too, but all I ever saw was dirt and those rolly-polly pill bug thingies."
"It was so gross thinking babies were just found THERE that I was actually relieved to find out how they were actually made!"
- melodie-artist
Pregnant By Proximity
"I thought women got pregnant by just being around a man, and I was always confused about what would happen if a woman still lived with her parents or dad after she's an adult."
- ILoveYourCat
Coming of Age Story
"I thought it was a 'just happens once you reach a certain age' sorta thing. As a woman, I was terrified because pregnancy sounds like the most awful thing, lol (laughing out loud)."
"(I know the end result is worth it but even as a 31-year-old, I'm like, nope.)"
- BansheeShriek
Sounds Plant-Based
"I thought they grew like a seed inside the mother's belly."
- maclaglen
"Technically, that's true."
- ManagementFresh4960
"Watermelon seeds."
- bravovice
"Well, not like that."
- ManagementFresh4960
The Power of Marriage
"My mum told me you couldn't have a baby if you weren't married. Note that she said 'couldn't', not 'shouldn't'."
"When my unmarried cousin was sleeping a lot my mum told my aunt 'she's having a baby'. I thought 'she can't be having a baby, she isn't married.'"
"A couple of weeks later she had an engagement party, quickly followed by a registry office wedding. She had a baby a few months later."
- MolassesInevitable53
Baby Trees
"I thought they grew on trees. True story."
- 8inchsalvatorre
"Baby trees, lol (laughing out loud)."
- ILoveYourCat
"I was surprised when I learned how it really happened, lol. I was like, 'You mean there are no trees?' And Mom just shook her head."
- 8inchsalvatorre
They Were Just There
"I don't recall a time where I gave the matter any thought without knowing the reality of it."
"Like, literally, until the day I was first introduced to the concept of birth, I don't think I cared where babies came from."
- N_Who
"Right, the little guys just EXISTED."
- Mizar97
Educated Is Best
"I asked my mom and she told me the truth."
"Educate your kids, folks. They can handle it."
- Bite_Me_23
Spontaneous Babies
"I didn't... They just showed up, honestly."
- badguywindow
"That's what I thought. I was terrified as a little kid that I'd wind up being a teenage mother because I thought it just happened spontaneously."
- dinosore
"Exactly what I thought would happen. Like one day you were just, boom, six months pregnant."
- badguywindow
While these responses might be funny, it's an important reminder of an area in the educational system that's often lacking.
But in the meantime, while the system's curriculum is getting sorted out, at least we can take comfort in the fact that we weren't alone in believing these tall tales.
What is it that makes people confess their deepest, darkest sins to millions of strangers on Reddit? While we may not know the answer, we do know that the following confessions run the gamut from funny to salacious to nasty nightmare fuel. In fact, you might want an Ouija board to send some of these skeletons back to the closets from whence they came.