I don't see the appeal of these rooms.
Why would one enjoy being trapped in a room?
When you watch people trapped in a movie you cheer for their release.
But this activity has gotten super popular.
And people have gotten real creative in their escapes.
Redditor CaptainCatButt wanted to hear confessions from the great escapes. They asked:
"Escape Room employees, what's the weirdest way you've seen customers try and solve an escape room?"
I haven't tried these rooms yet. Not sure I want to. Highly claustrophobic. Convince me...
No touching...
"I used to work at one. I can't tell you how many people thought that power outlets were a prop and tried to stick keys into them. Guys. There was a lamp plugged into it and a 'do not touch, not a part of the game' sticker on it. It's not a trick, don't do that."
brasscassette
Shackles
"A friend of mine works for an escape room and he told me one about a puzzle where the key to the next door was shackled to a desk by a combination lock. What you are supposed to do is figure out the combination for the lock from the clues around the room to free the key. What one group decided to do instead was get a guy on each corner and pick up the 150 pound desk and carry it across the room, slide the key into the lock, and then rotate the entire desk to unlock the door."
sharrrper
'Yale'
"I am not an escape room employee but I did a lot of em and talked to the employees often. One of them told me there was a simple lock (opened by a key) that had 'Yale' written on it (the name of the lock company) and a lady (not native English speaker) thought it read 'yell' and legit shouted 'OPEN!!' at it, expecting it to open."
Dorza1
searching the fountain...
"Recently went to an escape room with my co-workers. Before we started, we were explicitly warned not to touch or drink the bright blue water coming out of a fountain because it would turn our skin blue - clearly people had tried searching the fountain as part of the escape room previously and now they have to warn everyone."
babers1987
Voice of God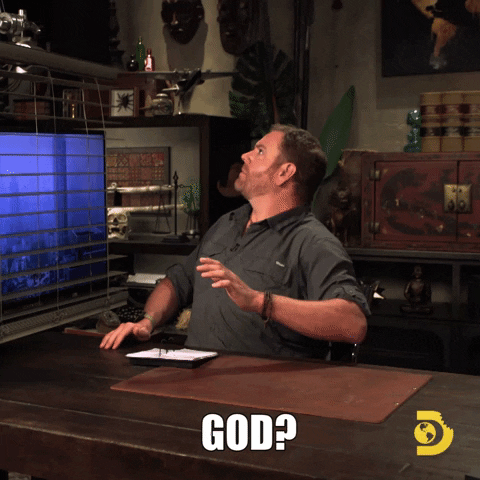 Whos That Voice Of God GIF by Shark Week
Giphy
"I was in an escape room once where one puzzle involved some objects that needed to be manipulated inside a structure that made it very awkward."
"We were all looking at it trying to figure out how to proceed when I said 'Well, the bottom is held on with screws and I have a screwdriver in my purse, but that would probably be cheating.' Instantly the Voice of God came over the intercom 'THAT WOULD BE CHEATING!' So we didn't do that..."
Miss_Speller
Well people really do get creative at this game... don't they?
Reverse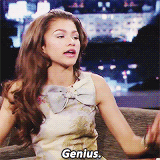 genius GIF
Giphy
"Had a group of engineers who were familiar with the style of the lock effectively reverse engineer the lock. They showed us how they did it afterwards."
Snowf1ake222
Smoked...
"When I was in one they told us several times that the fire extinguisher is NOT part of the puzzle. They said it so many times, I'm 98% sure someone once used it lol."
Zirael_Swallow
"I always wait to see if they say not to disassemble smoke detectors, if they have that warning, I ask about it, and every time they will always have a story about a dumby who ignored the warning labels and disassembled the smoke detector."
cleverplaydoh
Group of 4
"There was a story on here a while ago about a guy in a group of four who took a broom from the first room because 'it had to be for something.' He said it looked too out of place to not be needed. Well he was half right. It was out of place but that's because it was the broom used by employees to clean the room."
"It was simply forgotten when they cleaned last time. The guys giving hints thought it was hilarious that this guy carried a broom through four rooms expecting it to be the key to their escape at some point. I thought that was funny as hell."
PCCoatings
Damages...
"Take in a screwdriver and dismantling furniture or taking doors off hinges... all the while we specifically tell them not to use force and that furniture is just furniture. Though I don't care cause they gotta pay the damages. Also had some groups press our panic button cause that opens all the doors (for emergency cases)."
"So they can skip puzzles and be faster. Makes zero sense to us cause they are paying for an hour of playtime and to solve puzzles, not like the prize is reduced cause you solved less in fewer minutes. Especially since our prices aren't cheap."
karmasabitterpill
Idiots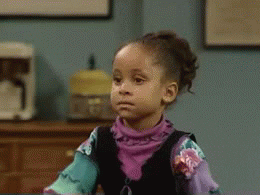 Idiot Facepalm GIF
Giphy
"Breaking EVERYTHING. Trying to eat or drink things they should totally not be trying to eat or drink."
Radiant-Comb9058
Perfect Pitch
"My brother and sister once did an escape room where they fell behind 45 minutes in to their one hour limit. Then my brother sat down at the piano and just played the background music that was on (he has perfect pitch). This happened to be the code to open the final door."
B1ue_zangoose
Are you crazy!?
"I did a spy thriller which had a chalk board. Trouble is, 3 of the 4 of us were scientists. A chalkboard full of equations?! Clearly this meant something. Now. In hindsight. It seems unlikely that any puzzle designer would expect you have the working knowledge to solve quadratic equations. Or that you'd need anything but the most basic of mathematical skills."
"So that was our first error. The second error was when our friend (fiancé of one of the three scientists and only non scientist of the bunch) immediately goes to erase the board with its immaculate display of complicated formulae and equations. She was immediately wrestled to the ground."
"Sheer panic. No dignity. Are you crazy!? You don't just erase someones chalkboard!!! Full blown PTSD of Uni is the play here. Lo and behold. Erasing the board revealed some unerasableble text, spelling out the clue. We felt bad for that one. She was right."
Kenobi_01
Numbers
"We were supposed to find the numbers to a padlock. My boss had guessed the answer within 5 minutes."
Th3_Accountant
"I had to do this once. In a poorly designed room, one of the padlocks needed to be open by a hint that led to a 5 letter word, but the lock only had 4 digits so the designers of the room just took the last letter off of the word and spelt it wrong. We were trying real 4 letter words and couldn't figure it out so I just started guessing and eventually got it."
ObsquatuIate
Digits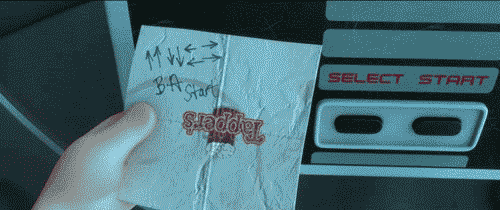 code GIF
Giphy
"Not an employee... but my group once was so bad that we solved the room by fully misunderstanding the concept and we ended up getting the five digit code to the lockbox via some truly failed logic that shouldn't have worked."
xeothought
Water Levels
"One of the puzzles is opened at the start of the room to reveal a large jug of water with a floating key, but the water level is too low for you to reach it. As you progress through the room you get smaller canteens to fill up the jug. Bachelor party comes in already tipsy, orders multiple drinks as they progress through the room, and at some point one of them pees into the jug to raise the water level. This is what made me leave for another job. If you ever go to an escape room, just know we're judging you for every move you make."
Xenomorph_Queen
Your UV
"I was in a room once with a puzzle that required UV light - and you did find a UV torch somewhere. Problem was, the batteries were as good as dead. Luckily I had a UV torch on me because I hadn't yet unpacked my pockets from night geocaching the previous weekend. Came out of the room, telling the employees, 'Your UV badly needs new batteries.' - 'How did you solve it then?' - 'Well, had my own...'
bbgreenie
Hey Jeff...
"Went on a team building escape room and ended up in a room with a colleague we'll call 'Jeff.' Jeff is profoundly deaf and a large part of this particular room involved listening to messages on Dictaphones that could be found in different drawers* etc."
"About ten minutes into the timer an employee burst into the room in a panic and we turned to find Jeff taking the Dictaphone apart piece by piece because he had no idea it was making any sound. He was not supposed to do that, still a top bloke."
ifthen_endif
Letters matter...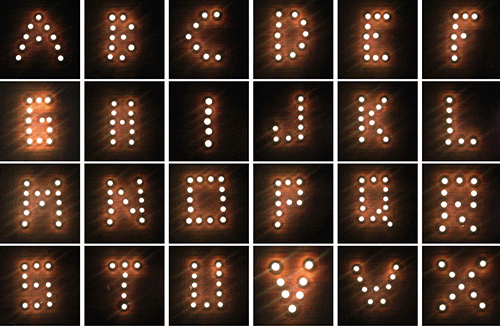 lights alphabet GIF
Giphy
"I don't know if it's the weirdest but we had a puzzle which involved morse code. Usually you had to use an endoscope to find the alphabet in a chest. One person in this group actually knew the whole alphabet and was able to solve it."
MrNighty
She broke the machine...
"Not an employee, but while doing a casino-themed escape room with some colleagues, the worker told us 'please do not pull the lever on the slot machine as it will break something later in the game.' The timer started and my coworker went 'well we're obviously supposed to do that first' and pulled the lever. We were not supposed to do that first. She broke the machine."
ProfessorBeer
Even though there are a million ways to escape, I'm still gonna pass. My claustrophobia won't allow it.
Want to "know" more?
Sign up for the Knowable newsletter here.
Never miss another big, odd, funny or heartbreaking moment again.
Keep reading...
Show less
Games are suppose to be fun.
It's about fun and not winning.
That's a lie. Winning is winning!!
And don't let love fool you. You stay the course.
Sorry, I'm projecting.
Let's discuss what fun pastimes have really dampered relationships.
Sometimes it's best to just talk. Or watch TV.
Redditor ctw1271 wanted to warn everybody about the competitive situations that are suppose to be fun but can burn down relationships. They asked:
"What's a game that can ruin a relationship?"
I am Monica. Remember she was the competitive psycho one on "Friends?"
I never play games in a relationship anymore.
Not since the fire.
Fork in It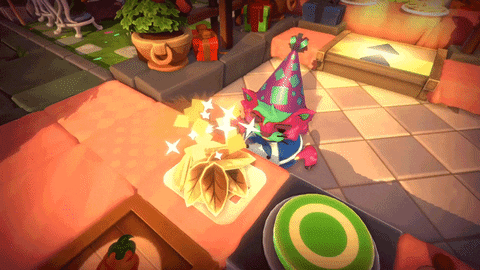 Cat Chef GIF by Xbox
Giphy
"Overcooked has sparked many an argument. Bomb Corp/Keep Talking and Nobody Explodes are both good for this as well."
ItsGotToMakeSense
Word Problems
"My wife and I only ever played one game of Scrabble about 6 years ago - we don't talk about it, ever!"

hackyslashy
"Lol, came here for this. It's probably just how I grew up, my family always played scrabble to win and used the by-the-book challenge rules and everything. Gets pretty intense but there's no hard feelings towards anyone for being a try-hard or whatever."
"I had no idea some people had an entirely different attitude towards scrabble until I saw some Reddit thread talking s**t about people who use obscure two-letter words. Like I don't have the whole list memorized but I'd never hesitate to bust out the old 'qi' or 'za' if I needed to."
Dangerous-Ad-170
The Burn
"My wife loves this game. It goes like this. In bed. Sleepy. Getting ready to drop off into a deep, coma-like sleep. My wife snuggles up next to me and whispers into my ear: 'Do you smell something burning?' Then I have to get up and check the whole house for non-existent smoke. I hate that game."
Positive-Source8205
Just Hug
"Spin the bottle."
Professional-Toe2279
"I was once at a party with my ex boyfriend, and this game came up. I said I wasn't comfortable with him kissing anybody, since he wasn't even a big kisser in our relationship, and we proceeded to argue and he went upstairs and sulked."
trowawae1
No Loyalty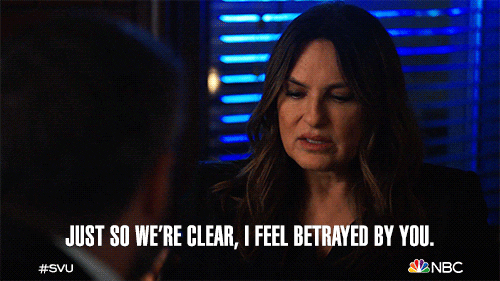 Episode 9 Nbc GIF by Law & Order
Giphy
"Diplomacy. The object of the game comes down to stabbing other players in the back."
churchoftom2
Is it wrong I want to play these games? Is that why I'm single?
Stay Confined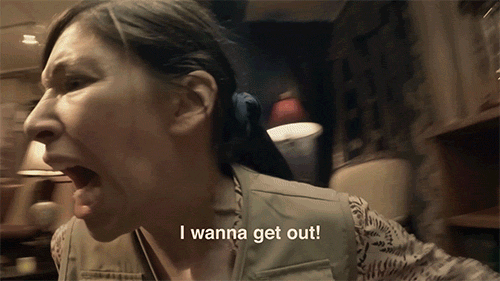 Yelling Season 8 GIF by Portlandia
Giphy
"Escape Rooms apparently."
DrWuDidNothingWrong
"I'm so sorry. Escape rooms are the best. You'll find someone who can do escape rooms with and you'll thank the fates that this one ended."
informationmissing
Shut Up!
"Some people call it A**hole, others call it Presidents. It's a drinking/card game. I've seen hell break loose more than once. A lot of people I know just outright refuse to play it due to its nature. It's become "'he game what's name we do not speak' kind of thing."
dullgreybathmat
Chances
"Risk; have gotten into multiple fights while playing the game. We quite literally had to start making truces with a 'kick in the b*lls' rule, where if you broke the truce, the person you broke it with gets to kick you in the balls. Truces were either over a certain border(s) or over a pre-determined number of turns."
"Added fun idea (having myself played many different variations of risk)... try playing LOTR risk (possibly the most advanced/complex version of the game) with the ring and extra mission cards (as well as the territory/reinforcement cards) and see how many rule disagreements you get into."
studude765
Damn Dumbo
It Takes Two. Supposed to be a game about saving your relationship and learning to work together right? Well it was all going well until we got to the point where the couple theorizes killing a stuffed animal Elephant will save their marriage. Don't ask me why, I truly don't know but my bf immediately went from having fun to nearly crying over this elephant begging for her life and my stupid monkey brain thought 'yes must complete task at all costs, will throw this thing off building because it says so.' My bf now thinks I am a monster and I'm inclined to agree."
SenPay_Me
Not ready for Secrets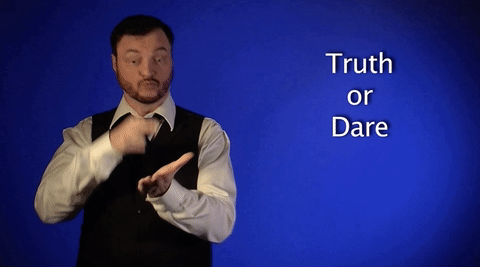 truth or dare asl GIF by Sign with Robert
Giphy
"Truth or dare."
Scoob1978
"I dare you to divorce me and take both our children into exclusively your custody and only allow me to see them 1 a month at a place and time of your choosing under the supervision of child protective services."
SnippDaschund
Just be simple... play some card games. Though that has brought me trouble before. Just watch Netflix.
Want to "know" more?
Sign up for the Knowable newsletter here.

Never miss another big, odd, funny or heartbreaking moment again.
Keep reading...
Show less
Video games get a bad rap—often being blamed as time-wasters, brain-rotters, etc...
But there's an altogether different side to be considered.
They can be masterpieces of storytelling, visual stunners and bring people together in ways they couldn't have connected otherwise.
Reddit user justanabricot asked:
"Gamers of Reddit, what is your favorite game ever?"
Reddit users had all kinds of reasons to love the games they love - and they're not afraid to totally geek out about it.
Experience The Fear Again
"Subnautica!"
"The fear of the unknown, but explored in the comfort of my own room."
"It lets me explore, be afraid, and subsequently conquer each fear as it rises."
"What gets me is that after I figure out the 'enemies,' the game somehow reminds me that I'm the alien here. They were there first."
- Exciting-Shame-88
"This is probably my #1 game that I would want to delete from my memory and experience again for the first time."
- Badios
"I have a bit of thalassophobia, so this game was a pretty incredible ride for me."
- PunkandCannonballer
"I just finished it again the other day, and I agree it is my favorite game."
"I want to start from the beginning with no knowledge and experience the fear and wonder I went through again."
- bringbackbulaga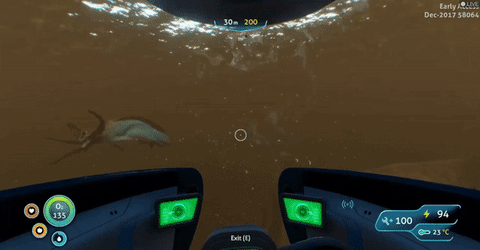 Giphy
Freedom Beyond Anything
"Morrowind."
"The experience and freedom was so beyond anything else I experienced at the time."
"The ability to craft crazy spells so powerful they had almost no likelihood to not succeed, kill essentials NPCs because you're not gonna tell me the story is more important than getting his armor, and the amount of little mechanics and things to discover that seemed unending."
- CrusadersSolace
"It has been overshadowed by Oblivion and Skyrim, but people forget how revolutionary and different it was for fantasy RPGs back in 2003"
"Takes place in a part of the world where humans are a foreign minority. Yes, the Empire is human run, but this distant province is home of the Dunmer."
"The varieties of cultures you experience. It isn't just your run of the mill standard European Medieval fantasy: weird Daedric ruins, steampunk Dwemer ruins, mushroom towers, and bone-armored warriors that live in giant crab shells. Not to mention the flora and fauna to match."

"The background lore is so well done- and they leave the right amount of it unknown. There are so many different versions of "the truth" that gains genuine interest in the backstory and motivations instead of 'Big evil thing wants to rule/destroy/etc the world.' "
"The amount of customization. You can create your own spells, potions, or charm your weapons/clothes/armor."
"The 3D world. It seems mundane today, but as a teenager, walking into a tomb in POV was something new."
"The theme song Nerevar Rising (the first iteration of TES theme) is stunningly beautiful. Years later I used it to walk down the wedding aisle to."
- Whizbang35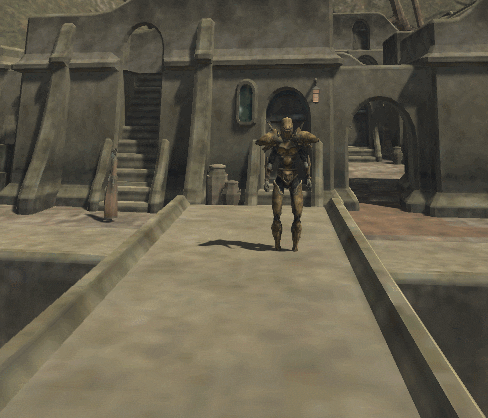 Giphy
Terrifyingly Beautiful
"Bloodborne."
"The gothic/Lovecraft world is so terrifyingly beautiful. Every turn or corner had something horrible. I loved every moment."
- ebenni500
"I wish I could forget Bloodborne just to replay it for the first time again. Talk about an amazing first play through."
- Dr_Truelove
"I played it through for the first time last week. Absolutely Phenomenal"
- BelowAverageWeeb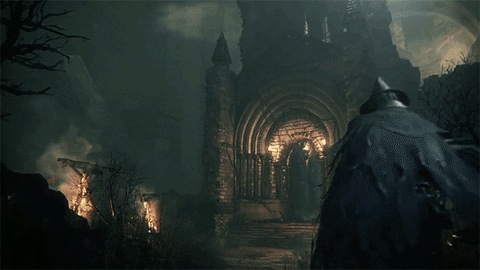 Giphy
As A Kid Who Didn't Have Friends
"100% Mass Effect."
"The story was so rich and giving the ability to shape not just your physical character but who they were through so many actions and choices give the character a life and make friendships with the NPCs really gave me a safe escape place as a kid who didn't have a lot of friends growing up."
- Admiral-Shepard
"It's insane just how much I got attached to those characters"
- SuperMajesticMan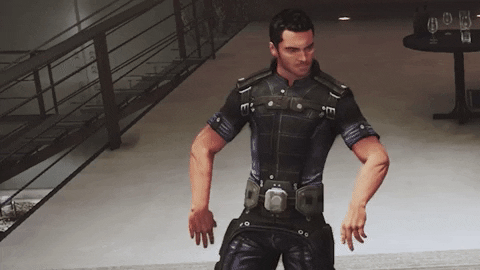 Giphy
Build, Fly, And Blow Up
"Kerbal Space Program."
"You get to build, fly, and usually blow up space ships with relatively realistic physics!"
"It is the type of game I would dream about growing up (I was a space nerd) and it has incredible scaling difficulty and a great modding community so it really never gets dull."
- willstr1
"Right there with you! This game has brought me thousands of hours of entertainment."
"Can not wait for KSP2!"
- KetzerJefe343
"KSP is an amazing game!"
"It is so easy to fail, but it makes it fun none the less! It makes you learn from your mistakes and keep building from there!"
- g00diebear95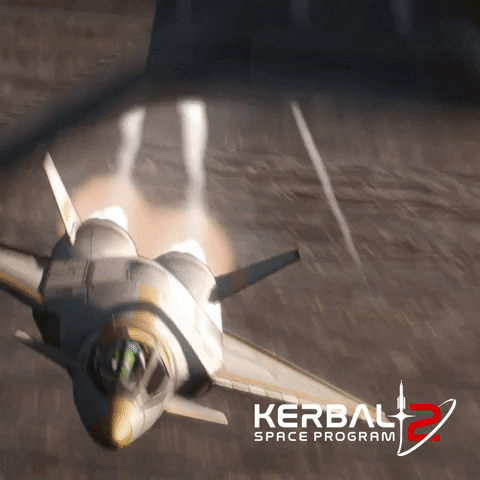 Giphy
Fighting With Friends
"I really like the Mario Kart/Mario Party series."
"Those games have brought me so much entertainment and joy when hanging with friends, and DEFINITELY some arguments in between."
"So much hours spent on those games, with some of the BEST music as well."
- [Reddit]
"Unkillable classic."
"I don't play them as I'm not a switch user, but a game or two when I'm with my girlfriend doesn't hurt."
"Still great games, if I get a switch it's for 3 good reasons: Mariomaker 2, animal crossing and Mariokart."
- justanabricot
"Mario kart is such a good multiplayer game, I remember playing it on the Wii with my family for hours."
"Sadly my cat destroyed the console. I will probably get a switch with Mario Kart on it to have fun with it again."
- brokebecauseavocado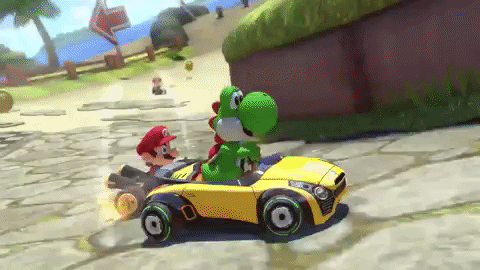 Giphy
For Love And Dogs
"Fable. Mostly because to make people fall in love with you, half the work is saying "Hey" over and over again."
- ChebbiesPebbies
"In Fable 2, when you beat the game they gave you one final choice with three options:"
"One was to resurrect everyone that died in your quest, and the other two were something like money and weapons."
"Near the end of the game, your dog companion dies protecting you. I had named mine after my aging childhood dog, so obviously I made the choice to bring everyone, including my loyal video-dog, back."
"At around 2am, after beating the game at the end of a long binge, I put it down and went to sleep."
"The next morning, I got a call from my mom that she'd had to put our dog down the night before. I like to think of him like he's running the fields in Fable 2, helping me dig up stupid sh*t."
- liberal_texan
"I f*cking love Fable."
- ultravioletblueberry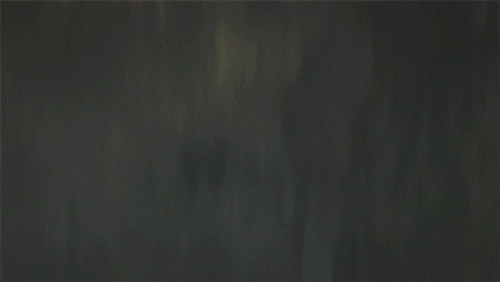 Giphy
Meeting Your Destiny Playing Destiny
"Ignoring my favorite old school games, my favorite modern game is Destiny/Destiny 2."
"I met my wife through Destiny about four years ago."
"We had a Destiny themed wedding and we welcomed our own 'Little Light' in February 2020."
"We still play together most nights and spend most of our time teaching new players the endgame content (Raids/etc). From the gun play to the lore to the raids, there's a lot to love in Destiny for me."
- Sephiroth0327
"Destiny is def a big part of your life. Gotta respect that"
- justanabricot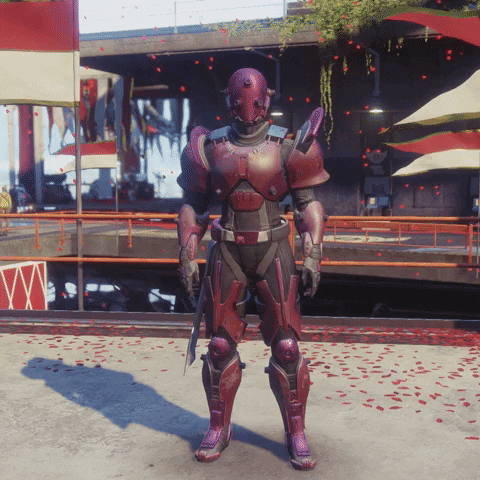 Giphy
Always Alistair
"Dragon Age: Origins."
"I just love everything about it. I feel like it has great replay potential due to all the different choices/ending you can have."
- PUCK202
"With ya there bud. Dragon Age: Origins is my no#1 most beloved game of all time."
"The characters, the setting, the combat and character role-playing, I even loved the shit out of the combat system."
- EthanWolfMan
"I've replayed it many times with many different character builds, but I always end up the same way."
" 'THIS TIME I'M NOT GOING TO ROMANCE ALISTAIR' "
" *Narrator: She romanced Alistair.* "

- Starsuponstars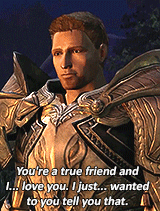 Giphy
Play With People You Know
"Honestly I know someone is going to hate me for this, maybe everyone, and I wouldn't at all blame you, but please hear me out."
"Fortnite."
"I play it a lot with my boyfriend and some of his friends and it's such a hoot if you're playing with people you know."
"If you're playing random fill lobbies on your own, it is kind of sh*t because you'll usually get teamed up with some squealing 8 year old kid who thinks having 100+ skins effects how well he plays the game."
- dumbblondebimb0
"Fortnite isn't a bad game; it just has the most garbage community you can find."
"I played a lot of save the world, the first game mode of fortnite, and gosh it's not the same. But things got boring quickly. You farm to get better so you can farm better stuff and quicker. It's a loophole."
- justanabricot
"I've always thought the same thing."
"Only played a handful of times, but I was impressed with the game. Really fun to play with friends."
"The enjoyment falls off when you're solo or playing with kids."
- apollofour20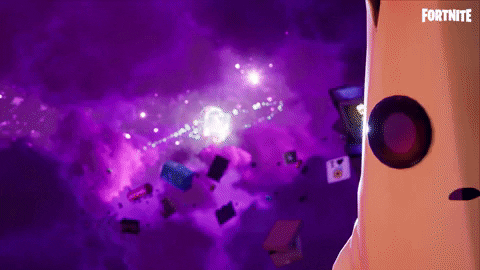 Giphy
Personally, there's no video game greater than Oblivion.
We've already talked about Morrowind, so it's clear the Elder Scrolls series has been impactful, but for me Oblivion offers color, storyline and mythos that just can't be compared to anything else.
Also Sheogorath.
I really, REALLY, love Sheogorath.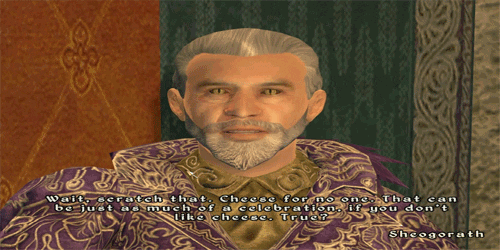 Giphy
What about you, readers?
What are your favorite video games and why?
Want to "know" more?
Sign up for the Knowable newsletter here.

Never miss another big, odd, funny or heartbreaking moment again.
Keep reading...
Show less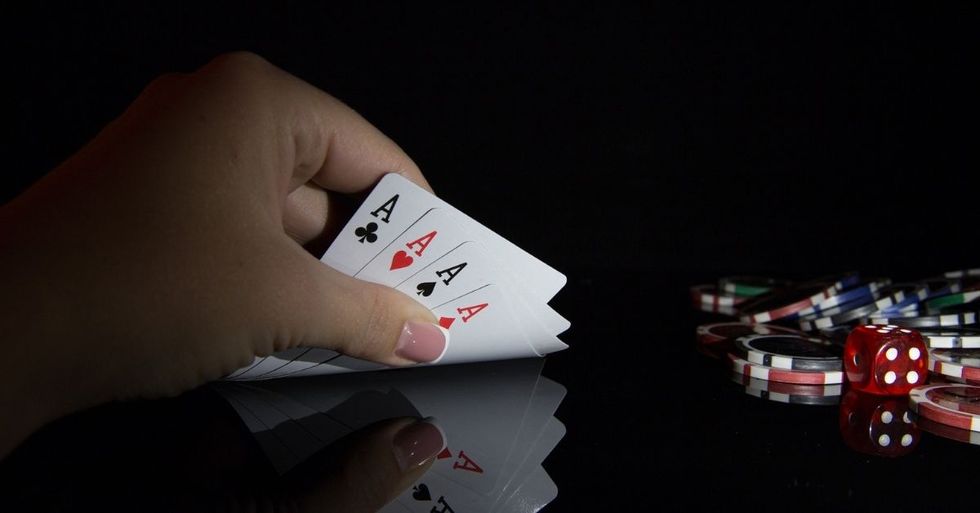 When it comes to a game of cards where a good deal of money is at stake, there are either sore losers or good sports. Or there are unfair winners. Redditor velez_cool is figuring out where he fit in with the scenario when he played poker with six of his friends and the odds wound […]
More
Games are a great form of recreation.
They can bring us closer together with friends and family (or drive a wedge between us—looking at you, Mario Party), and provide an excellent way to blow off some steam by ourselves.
Not all games are totally straightforward about how you win them, though. Sometimes you win the game by losing.
Redditor sidasauras asked:
"What is a game you win by losing?"
Golf
"You win at golf by playing less golf than everybody else."
-subtle_anarchist
"Yeah but generally you play more golf to hopefully play less golf."
-choppa17
"I've never played any golf, so I win by default."
-Xogoth
"i'm not golfing right now and i'm kicking ass at it."
-chizzo257
Shill Bidding
"Pumping up an auction so the winner pays more. I need Kevin Garnett to pay more for that black opal."
-Dumb_Vampire_Girl
"The trick is to scout out your escape routes so you can bail if they don't raise above you at the end."
-IceFire909
"There's even an economic term for that; it's called the 'winner's curse.' If it's an item with a specific but unknown value (not something like a painting that has subjective value), the person who most overestimates the value of the item will win the auction."
-ShinjukuAce
Monopoly
"Monopoly, because once you lose you finally don't have to play anymore."
-TallShaggy
"Games like Monopoly you have to play to absolutely crush everybody else, by clever use of the actual rules, so nobody ever asks you to play again."
"this also works for most games. For games that allow a "shared" victory, you still crush everybody, for the same reason."
-Squigglepig52
"Yes, for example, you don't build hotels unless you have the cash reserves and open property to immediately rebuy all the houses."
"There is a finite number of houses. You don't add more when you run out. In this way, you have 3 properties, with 4 houses each, so you have 12 houses off the market."
"The only time you build a hotel is when you can rebuy those 12 houses in one turn in order to not let your opponents buy them. It's about creating an artificial scarcity to starve out the competition."
-AlphaTangoFoxtrt
Hades
"Hades"
-Pimp__Flaco
"You only progress in the game story-wise by dying, so yeah."
-Jetninjapro27
"Can't wait to play this game. Heard such amazing things."
-MK8390
"I was going to say hades. Brilliant game, dying doesn't make you mad or set you back."
-Cambuhbam
Beer Pong
"Beer pong."
-Jayflax
"Played that with rum on my 30th birthday. I even remember part of it."
-Gotis1313
"My friend and I made a really good beer pong team. One night he had beat everyone else at the party, some of them twice. Then we got cocky and started playing with whiskey to our opponents' beer. Our play deteriorated quickly and we got very drunk."
-Rolling_Beardo
The Mad Magazine Board Game
"The Mad Magazine Board Game"
-ohara1250
"Had that! Took it to school to one day to play it with friends. Forgot to bring it home. It was gone the next day."
-tangcameo
"That's the one I was looking for. A friend of mine is a bit of a collector and he has that. We were talking about Monopoly one night and he later broke that out for us to play."
-tacknosaddle
One Night Ultimate Werewolf
"One Night Ultimate Werewolf has this as a character class."
"The game is divided into two teams - the villagers who are trying to hunt down the werewolves and the werewolves who are trying to get the villagers to execute an innocent person. But the game has a few fun roles which mess things up."
"The Minion is technically a villager, but he's on the Werewolves' team. He is trying to get a villager killed in order to ensure a Werewolf victory, but if sowing discord doesn't help, he can let himself become the prime suspect and get voted to die, which causes a Werewolf victory."
"The Tanner card, however, is just trying to get themselves killed. He hates his job and he hates his life and expressly wants to die. He is trying to ensure that he is killed by whomever."
"The Tanner is technically on his own separate team and is trying to convince the others to kill him. If he is killed at the end, then neither the Villagers or the Werewolves win - he's the sole winner and the two teams lose."
-res30stupid
That One Episode Of Fear Factor
"There was an episode of Fear Factor where a group of guys had to milk a goat with their mouth. The guy that lost said something like "well at least I suck the least" and walked off like a boss."
-MrBum80
"I know that's the point of the show, but I seriously wonder how people could throw away their dignity on TV for money."
"But seriously, what writer is in an office brainstorming these things??? 'HOW ABOUT WE MAKE THEM SUCK MILK OUT OF A GOAT WHILE THEIR S.O. IS DROWNING IN CONCRETE'"
-Mindflowers1968
The Game (Yes, That One)
"The one you just lost by remembering that you're playing it."
-Deus-system-failed
"I was looking for this comment. OP made me lose again."
-HEW1981
"There was a long period of time where I forgot how you played, but then I read a comment explaining the rules, and I sadly lost once again."
-Hakuraze
Games With Kids
"Any game you play with a little kid...it's actually hard to lose sometimes"
-IntlPartyKing
"Kinda cute when you're throwing and they're giving their all and barely beat you. My nephew learned not to gloat too much whenever he wins. Rematches where I absolutely crush him tend to happen if he's a sore winner."
-InEnduringGrowStrong
"I learned Pinochle - a trick-taking card game similar to Euchre or 500 but with points for card combinations awarded ahead of the tricks - from my grandmother. At one point, when I was a brash teen, I made the mistake of taunting her with something to the tune of 'you can do better.'"
"She's a wonderfully gentle old lady, and she doted on her grandkids - but she learned Pinochle from her father, my great-grandfather, and he played to win."
"I found out that day that she could too."
-WorkingMouse
Want to "know" more?
Sign up for the Knowable newsletter here.
Never miss another big, odd, funny, or heartbreaking moment again.
Keep reading...
Show less