Leaving on a jet plane...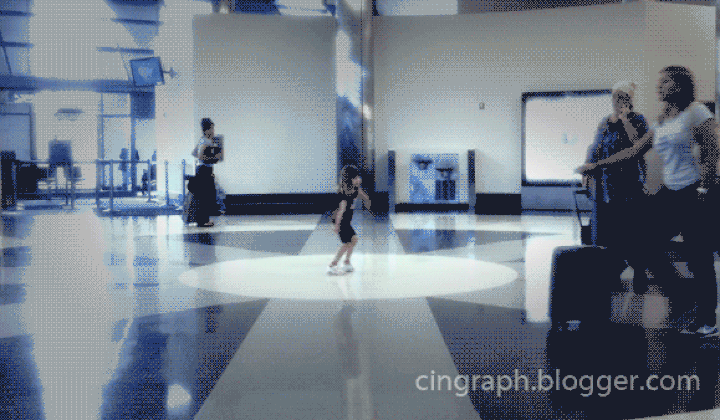 Traveling can be an adventure, but airports aren't most people's idea of fun. How can you make getting there when you travel as painless as possible?
A Reddit user asked ""Frequent Flyers of Reddit: What are Your Airport 'Life hacks?'."
Here are the tips and tricks from the experts.
Excess Baggage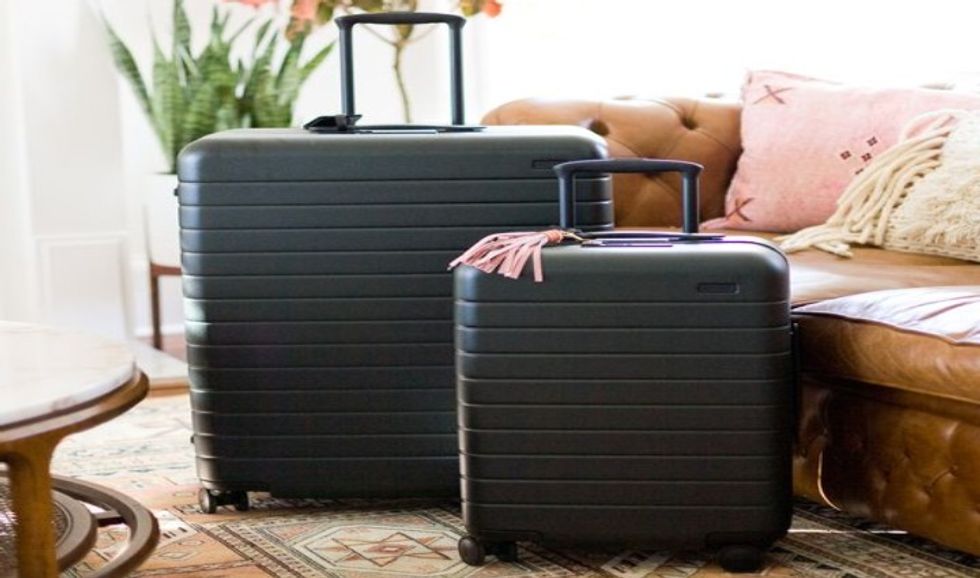 There are 2 kinds of bags: those that get destroyed in cargo bins, and those that destroy other bags in cargo bins. Get the second kind of bag. Buy an aluminum-frame Luggage Works Stealth bag, or a Travel Pro. It's what all flight crew members use for a reason.
Reunited at Last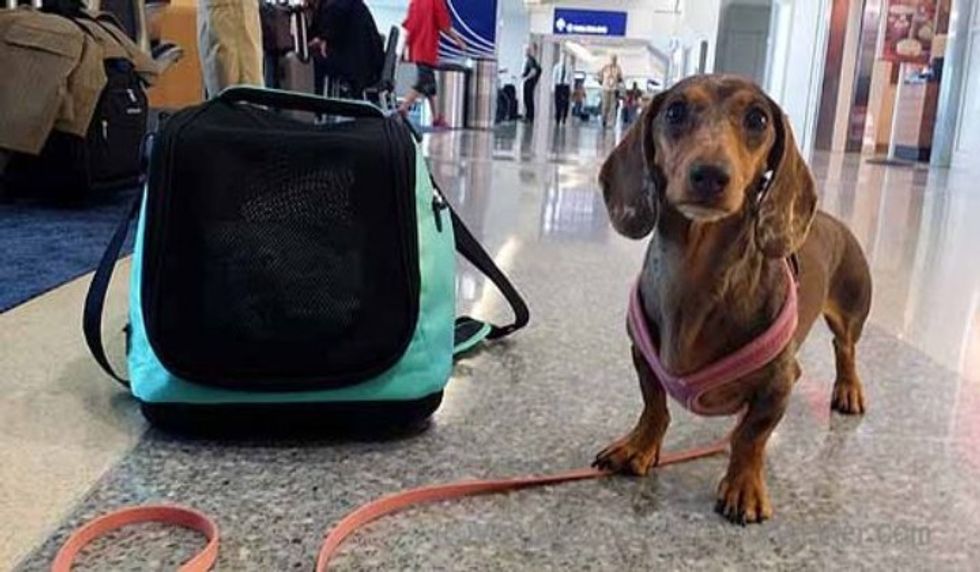 If you have a lot of time to kill, find the area in baggage claim where pets are reunited with their owners. It's a blast watching those dogs get out of their carriers, and they all behave differently.Paste
TSA PSA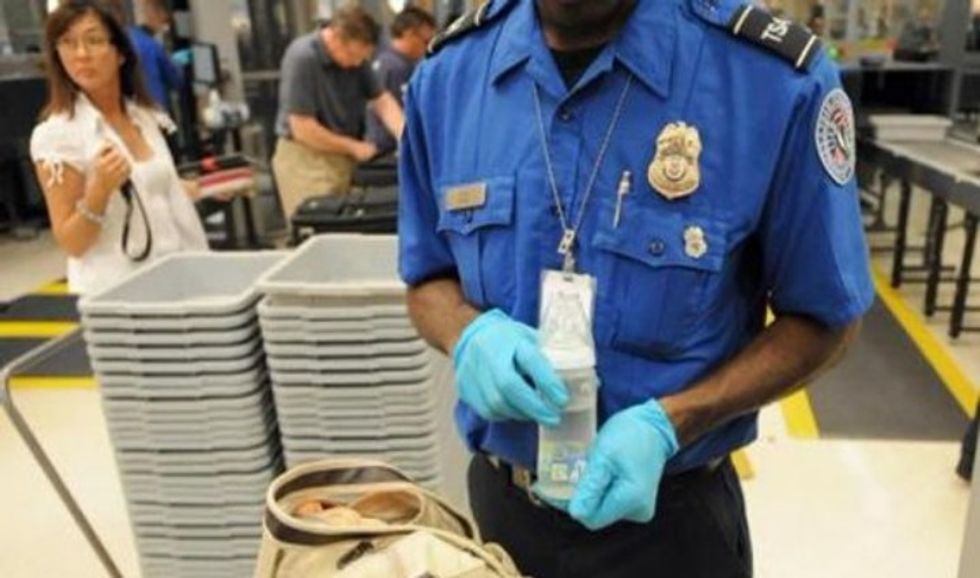 If you are traveling internationally, sign up for Global Entry. It takes about an hour to fill out all the forms and you schedule a brief interview with a TSA representative who makes sure you aren't a crazy terrorist, but after that you essentially get to skip all the customs lines after returning to the US from an international trip. Trust me - it's worth it. Use TSA Pre-Check when traveling domestically as well.
Multipurpose Storage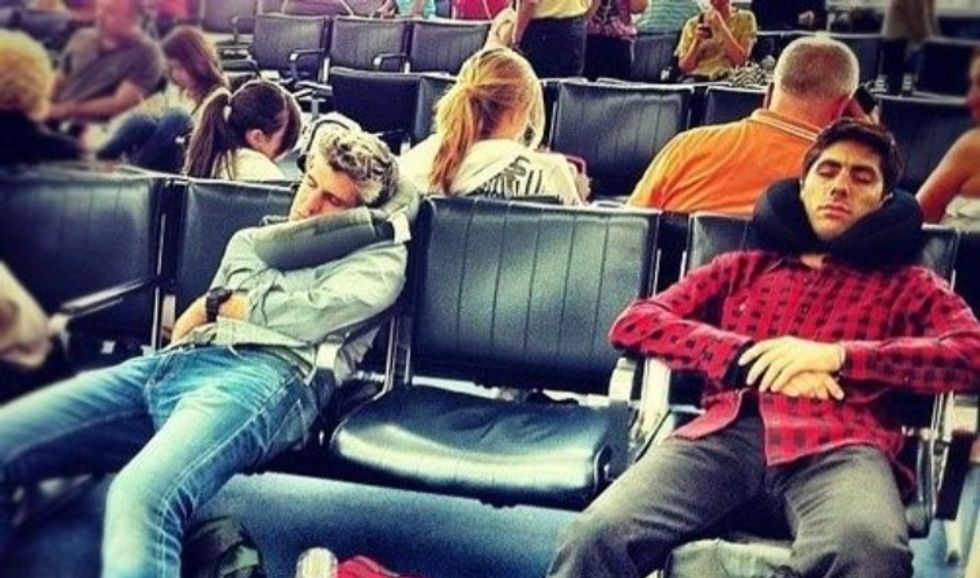 I carry one of those neck pillows in it's neck pillow bag clipped on to my carryon. I put everything in there I want to have quick access to in the flight. My tablet, headphones, cables, and a pen if flying international. That way I don't have to get up and try digging through my carryon after I'm already seated.
Plus I leave that stuff in there and it doesn't have to touch the inside of the seat back pocket.
Dude, Where's My Car?
Take a picture of where you park so that when you return from a long trip, you remember.
Get Organized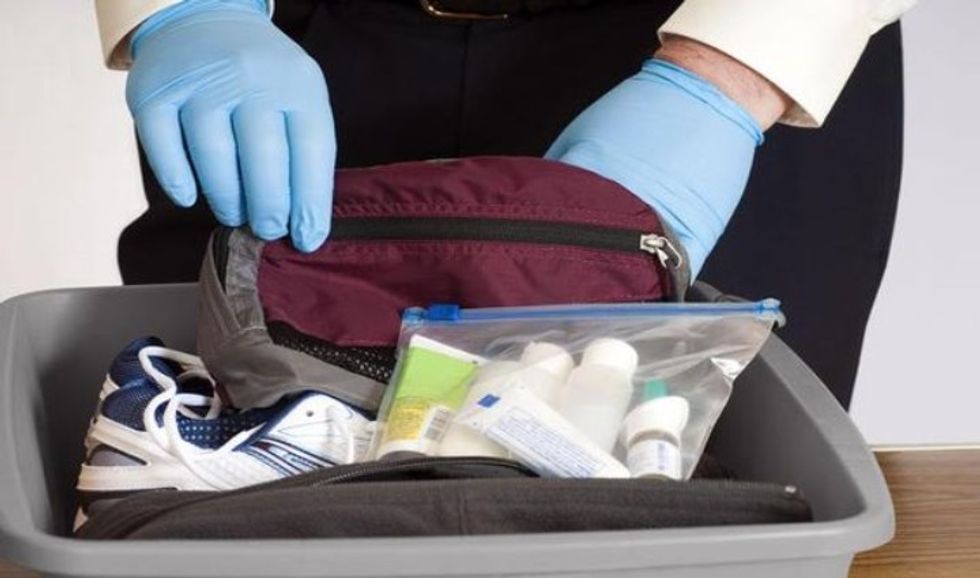 Screenshot your boarding pass and keep your ID in your front pocket makes security as simple as possible. EVERYTHING goes in your bag before you even get in line (wallet, keys, belt, shoes).
Turn the brightness on your phone ALL THE WAY UP when presenting your boarding pass in security lines or when you board the plane.
Lock the orientation on your phone, with the QR code open, and place your phone about a foot above the scanner. Push the phone down onto the glass scanner, and then raise it back up. This is the best way to scan that QR code... those scanners can be finicky.
Making Connections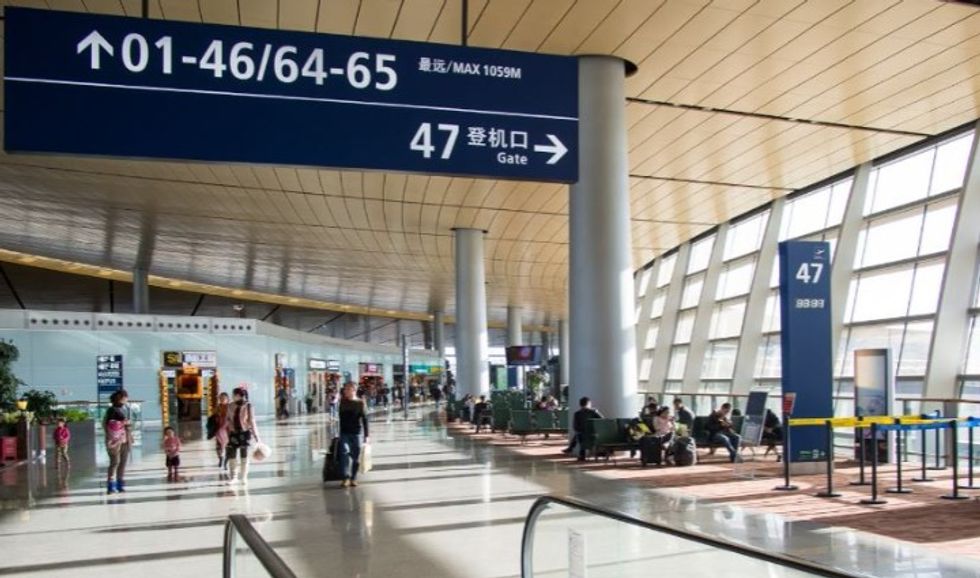 Do a little bit of homework and research the layouts of the airports you'll be flying into, especially regarding what airline fly out of what terminals. Do this before you book tickets so you can be sure you make connecting flights. I'm LAX based, and the entire airport is divided into separate terminals. If you arrive on Frontier and need to make a connecting flight on Delta, you have to exit security, then budget about 45 minutes (if you're fast) to either walk or take a bus from the Frontier terminal to the Delta Terminal, go through security AGAIN, and walk to your gate. It's amazing how many passengers flying through LAX leave 30 minutes to make a connection when they'll have to change terminals, which essentially guarantees you'll miss your flight. Just a little planning ahead will prevent things like this from happening.
City Guide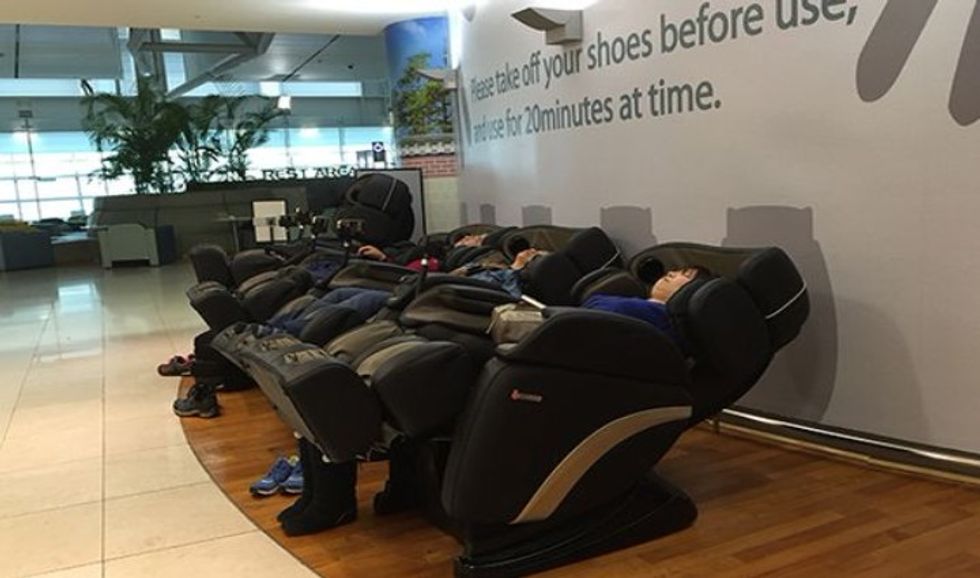 After traveling to the same cities multiple times, I make sure to know what each airport has to offer in case I have extra time there. For instance, Portland has a great little free theater with local short films. Many airports have massage places. Midway has a free use yoga studio. Sitting around being bored is for suckers.
In the Middle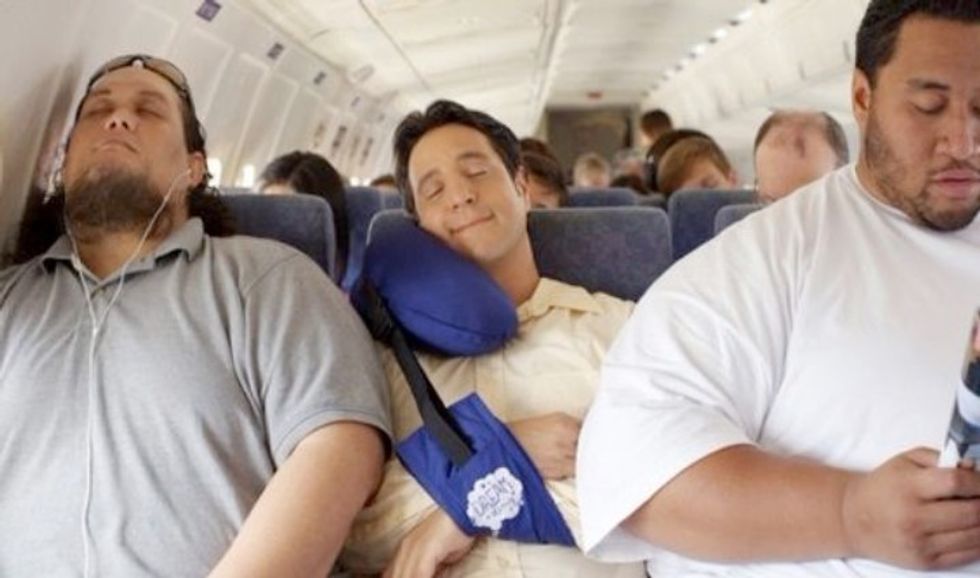 This isn't as much of a hack as it is common sense, but be a courteous passenger. If you have the window seat, you get a nice view and a wall to lean your head up against. Leave the shade open for takeoff and landing, but other than that keep it closed so people can sleep. If you're in the aisle seat, you get a little extra space for your outside leg and arm, and easy lavatory access. The guy in the middle seat gets both arm rests because middle seats f'ing suck.
Choosing the Right Line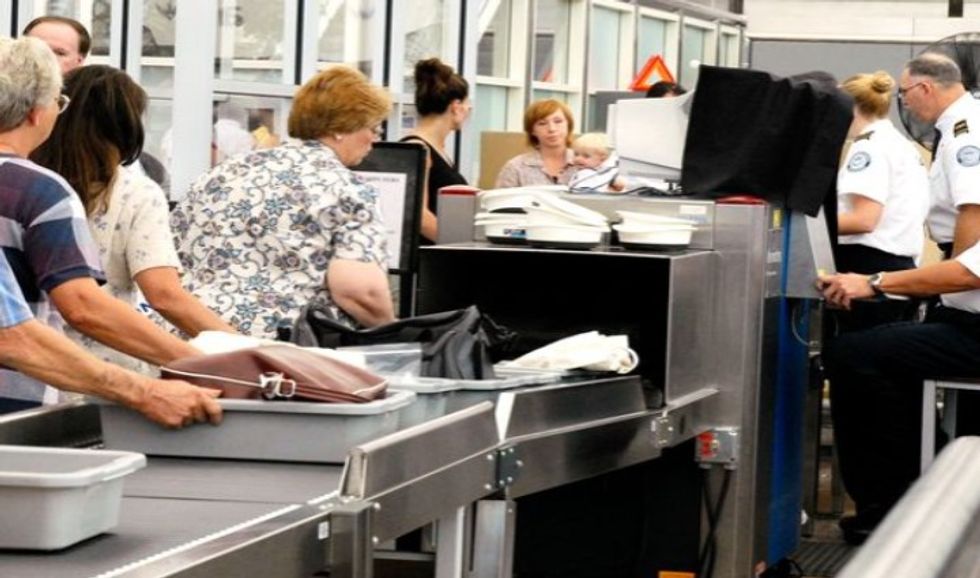 There's a clip in the film "Up In The Air" where George Clooney basically profiles the respective people in the security line. Watch it; everything he touches on is correct. Then choose your line accordingly.
Charge It!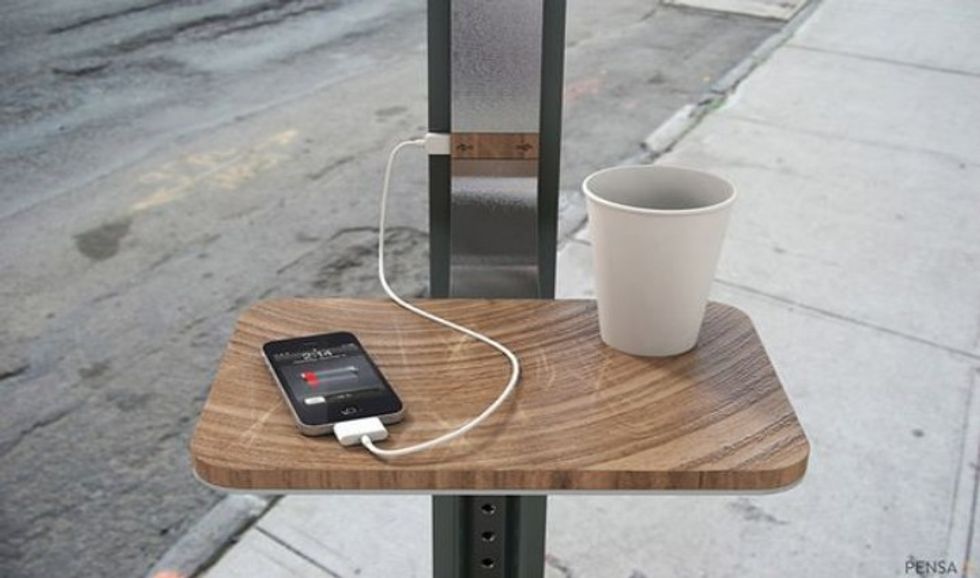 If you lose or forget your phone charger, go to the airport lost and found. If they have any extras lying around, they'll just give them to you if they're been there long enough (usually 90 days).
Frequent Flyer Miles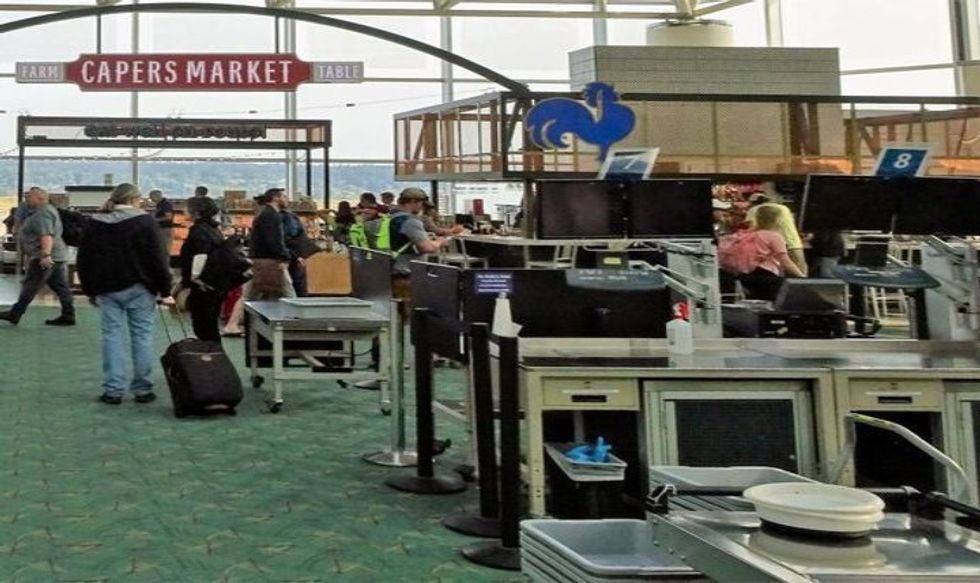 If you fly a lot, get a rewards credit card with that airline. After flying frequently for work for a couple years, I now have platinum memberships with different airlines. Which means I get free checked bags, priority boarding, access to the lounge in airports that has free food and booze, and best of all free upgrades to first class if there are open seats. Not to mention all the free flights I've gotten from racking up points on the card. My company reimburses my flights, so I charge them to the card but get to keep all the points for personal use.
Customer Service Call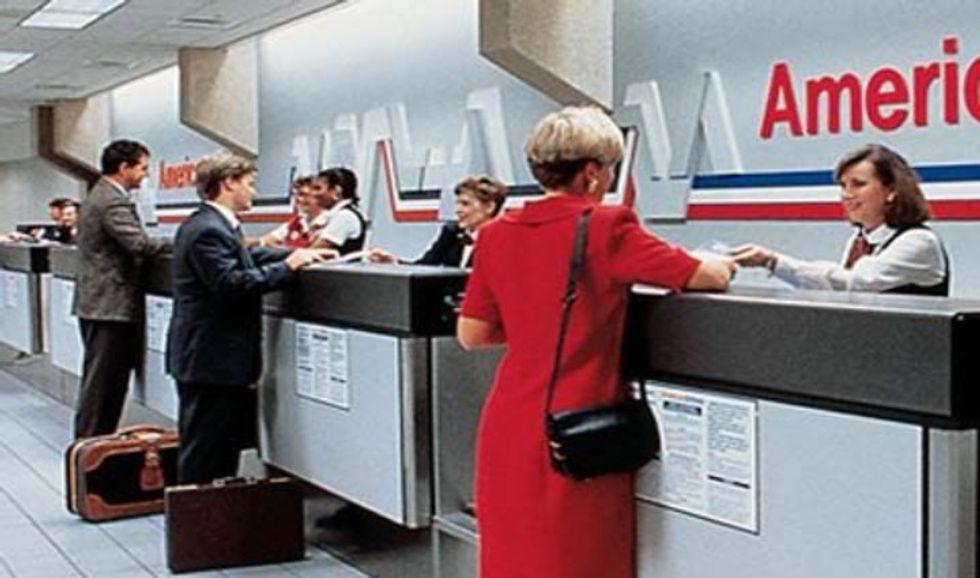 If weather/maintenance/delays/whatever is screwing you, and the airline sends you to the impossibly long customer service line where 600 people wait in line to be helped by a single poor Customer Service Associate, call the airline's customer support line while waiting in line - they'll do the same thing the CSA can do and it's probably quicker. Calling while waiting in line ensures you get helped ASAP.
Skymiles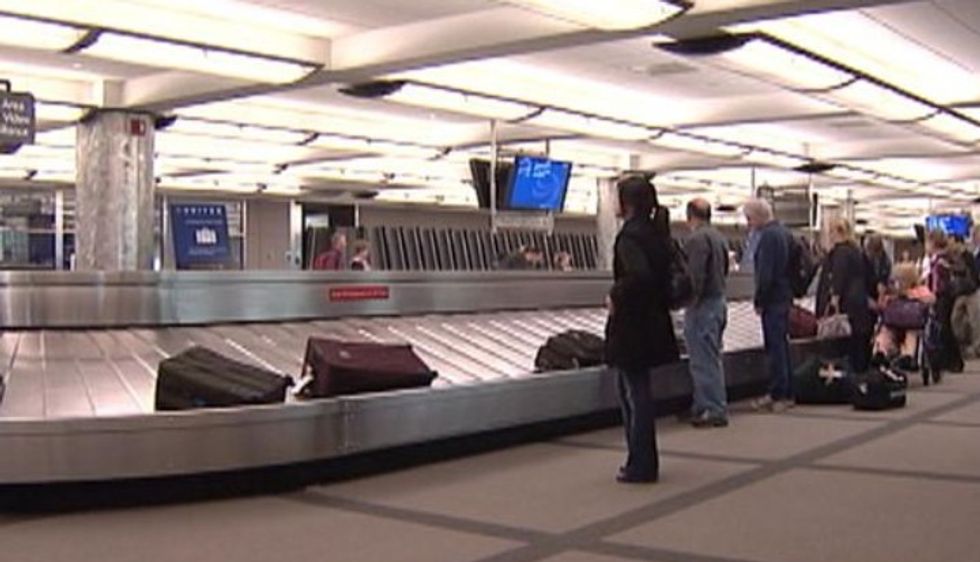 If it takes more than twenty minutes for you to get your bag when you fly with delta you can get 2500 Skymiles by putting in a request here: www.delta.com/bagsontime
Catching Some Zs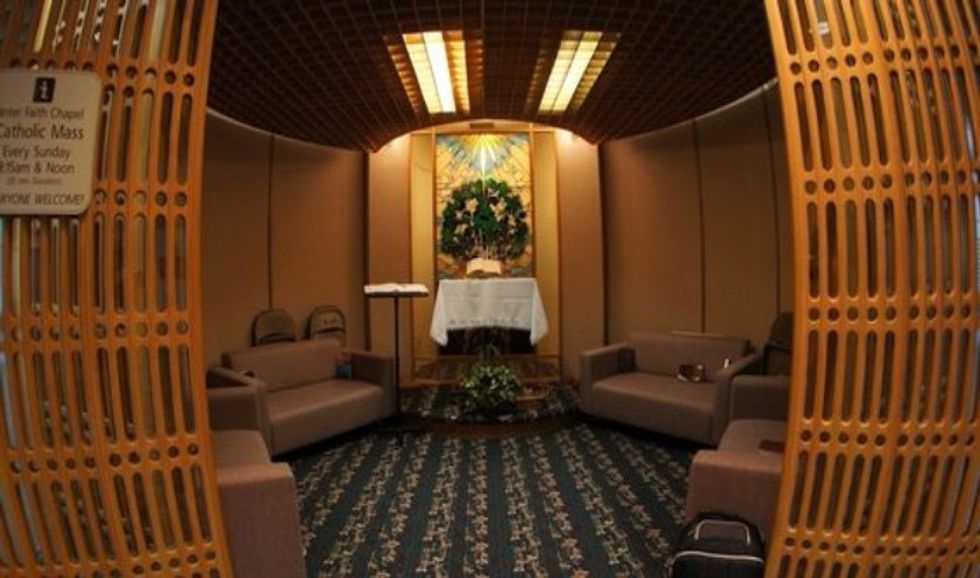 Airport chapels are a great place to get some sleep.
Lounge Lizard Life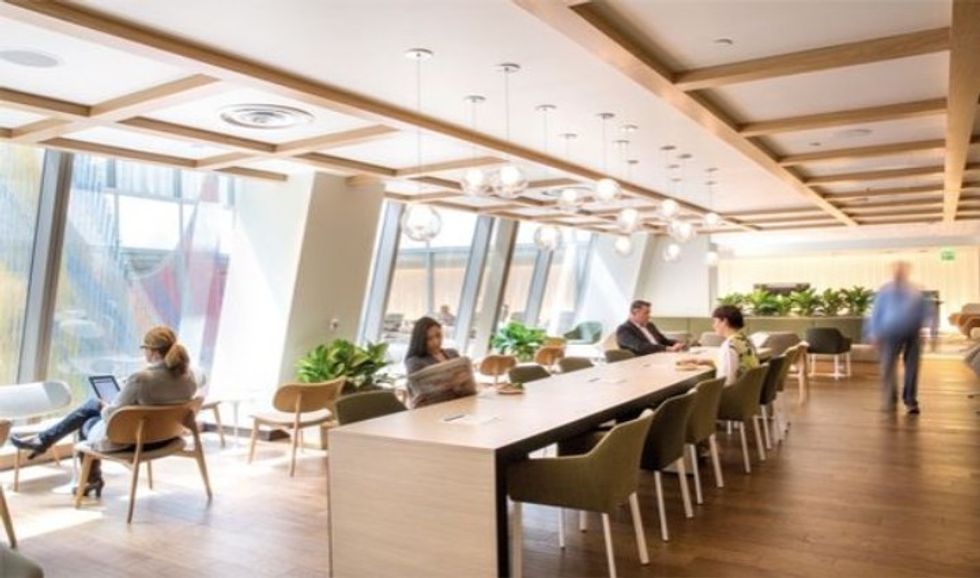 If you've got a long layover -- especially if you're on your own -- book yourself into the lounge. The time absolutely flies by, there are drinks and food, and you can chill out on the WiFi in a comfortable seat. Most places will give you three hours, but I've never been anywhere that actually checks (unless you're really taking the piss) and it costs about $50, but it makes an arduous journey a lot less of a pain in the ass.
Wi-Fi Makes Everything Better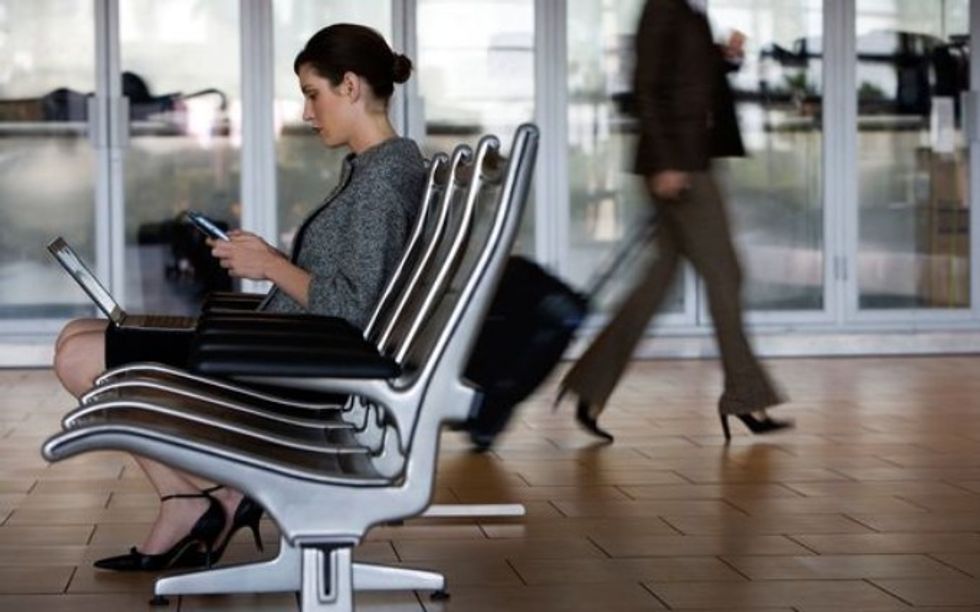 This website lists the airport and airline lounge Wi-Fi passwords for most airports around the world. Enjoy the free Wi-Fi.
Flight School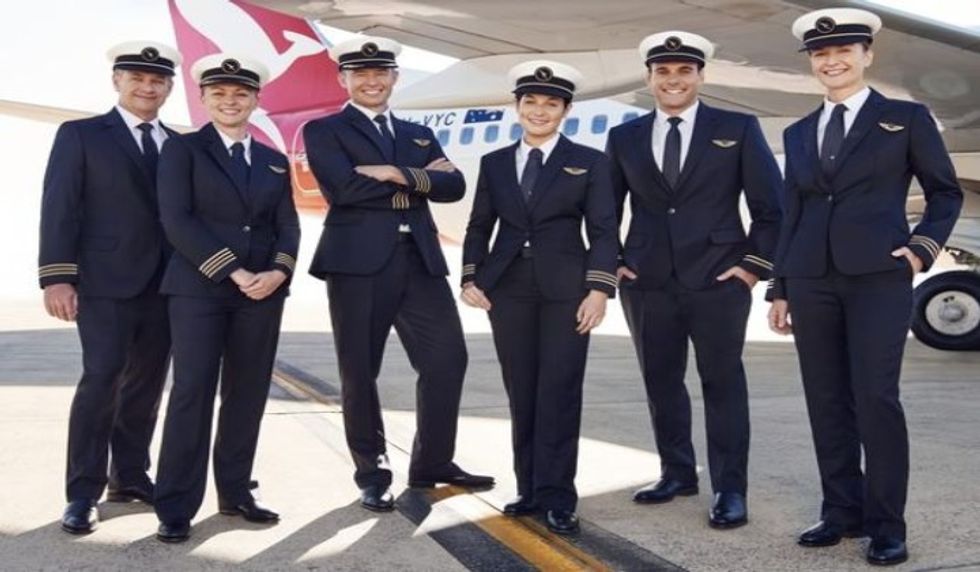 Top tip: be the pilot so that you have a solid door between you and the general public.