Once we're "all grown up," we like to think we know all there really is to know in life.
But sometimes it's startling how much a person still has to learn.
Already cringing, Redditor ej1273 asked:
"What's considered basic knowledge that many people don't know?"
Road Safety
"I feel like it is a common sentiment that all semi-drivers are good drivers because they have to get licensed and whatnot."
"This is not true anymore. I mean, they still have to get licenses but the industry is in such dire need of drivers that they're just kinda hand waving a lot of s**t and now we have a bunch of idiots driving huge murder trucks."
- CopeH1984
Car Signals
"When your turn signal starts blinking at 2x speed, it's a warning that one of your turn signal bulbs is out."
- gbarfoot
Car Health Checks
"Check your tire pressure. Every time you get your oil changed, you need to check all five tires. Yes, all FIVE! The average car on the road has five, the four on the ground and a spare."
"That spare will do f**k-all for you if you have a flat, and it's been at 2 PSI for a year."
"While we're at it, make sure your jack, wrench, lug nut key, and possibly some gloves are always in the car."
- pauliep13
Building Things
"Measure twice, cut once."
- ahughes918
Paying Taxes
"Not everything is a tax write-off. I'm convinced 99% of people have absolutely no understanding of tax credits and just parrot what other people tell them."
- ShawshankException
More Taxes
"Tax brackets, oh my god. The number of times I've heard some mal-educated idiot act as though earning more money will result in less money in their pockets because they'll go into a higher tax bracket is scary. And to think these people vote, and sit on juries... Absolutely terrifying."
- TerritoryTracks
Healthcare
"Antibiotics don't work on viruses."
- Trick-Grade-9164
Staying Warm
"Drinking alcohol makes a person FEEL warmer but you're much more susceptible to freezing to death."
"The reason that it was given to people when they were found freezing was actually because they had been found. And opening up the blood vessels to get blood into the extremities helped prevent frostbite."
"So you could say that alcohol decreases your chance of frostbite, but increases your chance of dying. If you know how long you have until help arrives, you can use this to your advantage."
- Picker-Rick
Shopping Etiquette
"It is very easy to not block the whole aisle with your cart at the grocery store."
- AnaisGiovanna
Public Transport Manners
"That forgetting your headphones doesn't mean we want to hear you scrolling through TikTok on the bus."
- maddog232323
No Money Back
"How not to fall for a very obvious scam on the internet."
- FlashTheorie
Attitude
"Yelling louder doesn't make you more correct."
- Longjumping_event_59
Essential Home Care
"Where their water shutoff is in their house."
- MakennaTalia
Healthy Diet
"Low-calorie food doesn't mean healthy food."
"Vegan doesn't mean healthy."
"Fats aren't unhealthy."
- david_bragg
For the Love of Grammar
"How to use there, their, and they're."
- paulboyrom
While these were all basic concepts to some people, it was surprising how many people did not know some of them. And ironically, some of them could really make someone's life easier.
We take knowledge for granted.
And for too long we've assumed everyone knows the basics.
Never assume.
Knowledge can be lacking.
Redditor CasualBeers wanted to share thoughts on the things we're stunned people don't know.

So they asked:
"What's some basic knowledge that a scary amount of people don't know?"
I'm more worried about the basic educational knowledge. The things people skip in school.
Use Cover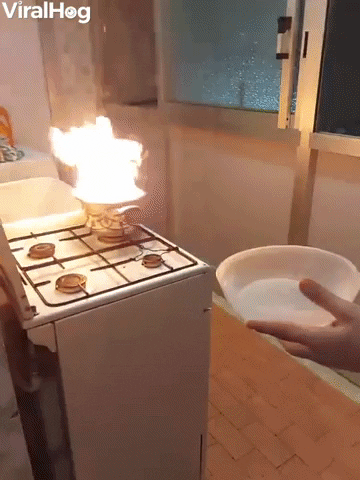 Why You Shouldnt Throw Water On A Grease Fire GIF by ViralHog
Giphy
"Don't put water on a grease fire. This is when your pan/pot catches fire while cooking. Cover it with the pot or pan lid and turn off the heat."
Liquid_Panic
TURN!!!
"Turn signal. Turn lane. Turn."
Mammoth-Condition-34
"Yes, this drives me nuts! It's not rocket science but somehow a vast chunk of the population is like 'oh I'm turning right here, I'll brake and then as I begin to turn the steering wheel maybe I'll flip on the turn signal because I think you're supposed to use it somewhere in this process.'"
RangerRudbeckia
it's just silent...
"Drowning doesn't usually look like drowning on TV. The person goes under and doesn't come back up. And choking doesn't look like choking as seen on TV either. If there's any hacking/coughing... they aren't choking and don't need a Heimlich maneuver. You only use the Heimlich if there's no sound coming out of their mouth."
McRedditerFace
Potions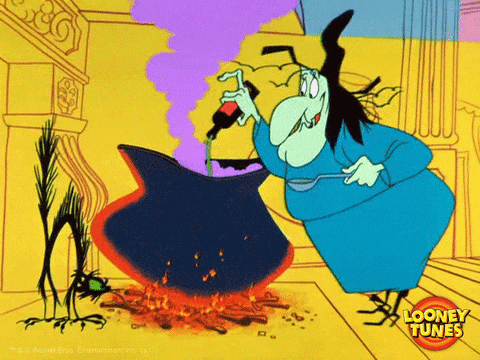 Witch Hazel Cooking GIF by Looney Tunes
Giphy
"That mixing bleach and pine sol creates toxic fumes that can actually kill you if they build up too much in a room. A scary number of people actually do this though in their laundry or when cleaning their homes."
AnnoyedDuckling
Fumes make you crazy. Careful of the mix.
Look Closer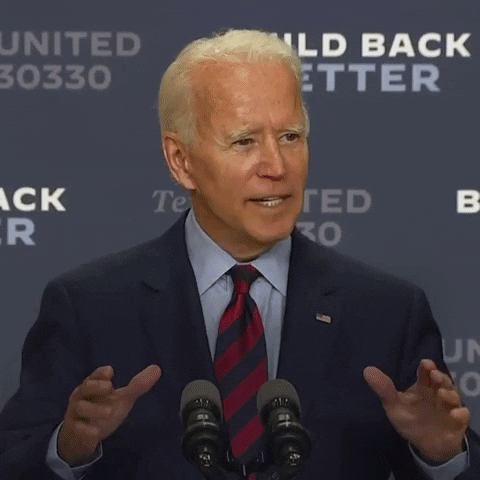 Voting Election 2020 GIF by Joe Biden
Giphy
"How to spot an obvious scam. Look how many people fall for chain posts and propaganda and stuff."
stitchmidda2
Liars
"Cops can lie to you."
UnseasonedCabbage147
"Cops are also not obligated to read you your Miranda rights upon arrest unless they're going to interview you, which they usually won't when they're on scene."
"However, that doesn't mean they won't use anything you say still against you. So keep your damn mouth shut when dealing with cops. Wait until you have a lawyer present."
Zestyclose-Day-2864
Be Aware
"It is very easy to not block the whole aisle with your cart at the grocery store."
atistang
"Man, just spatial awareness in general. It takes an awesome amount of dismissal for me not to let it bother me, say on a crowded street or in a train car."
"MFers, there is a whole third of a car where no one is standing, yet you cluster around strangers at one end? Like being in a gaggle of your associates, while still annoying, is one thing. But mindless clogging of a public space really boggles and infuriates me."
MilquetoastSobriquet
Timing is off...
"How long it takes a semi truck to stop?"
atomek_xxi
"It always makes me mad when I pass a semi, give them enough space before getting back over, and some a**hole decides that the space I was leaving for the semi to need to stop is actually for his dumba** to slide into."
NuttyButts
"And that truck drivers can't necessarily see you down there, so give them space!"
Yugan-Dali
Lady, I'm not there with you...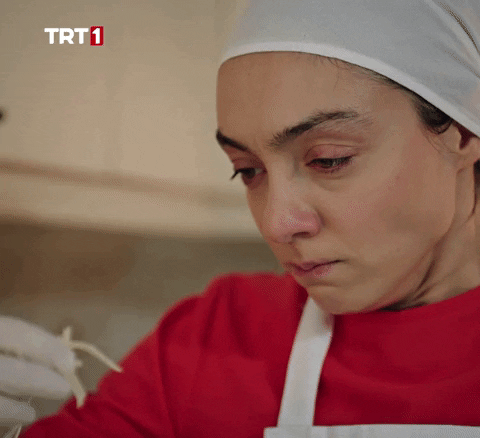 Merve Dizdar Food GIF by TRT
Giphy
"How to tell if food has gone bad. When I worked in a meat department, we got like one call a day from people saying 'I bought this X days ago, is it still good?' Lady, I'm not there with you. This ain't a smellophone. You're going to have to use your own senses and brain on this one."
lettherebemorelight
Always read the label. The label is important.