This one could not have come at a better time.
It's easy to slip into into a laziness pitfall, losing your motivation all the way down. We're all stuck at home, forced to stare at our screens all day to keep ourselves sane, and what's the first thing that pops up in our feeds? Friends and relatives and their sourdough starters. People being creative. Motivated. However, don't feel bad that you're not doing what they're doing. It can be so easy to turn your life around.

---
Reddit user, u/ecliipsed, asked the once-lazy to explain:
[Serious] People who once lacked motivation but are now successful, what changed?
Ask Yourself One Simple Question: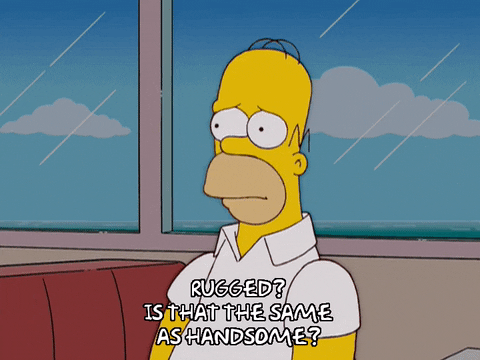 Giphy
Seeing others become successful, so I said "why can't that be me"
This has propelled me in my career. I'm not particularly ambitious, but I see other getting promoted and think "I'm pretty sure I'm smarter than them..." and then feel like I should get a promotion too.
"Analysis paralysis is a killer."
Realizing no one else has their sh-t together either, and if I just show up I'll be ahead of the pack. Analysis paralysis is a killer.
Ive never heard that term, but definitely know what youre talking about
The Magical Mixture
Mine is a 2 part answer. First I found something I actually liked doing and not just something other people wanted me to do. Secondly, I got antidepressants and therapy.
BAM! Functional human being.
Now I have a bachelors degree and working on my postgrad.
Cease The Vices
I finally put the pipe and bottle down 4 years ago. As of last Wednesday I have an AA from Folsom lake CC and am transferring to Evergreen State College in Olympia Washington. I have my own apartment, plants and fish, a beautiful girlfriend that I'm planning on proposing to before the move, and my parents and I finally have a relationship again.
Fuel Yourself Up
As someone who recently got out of a 7-year funk, here's a big thing I've learned.
People are like cars — they need fuel. Not just food, but also other needs, like emotional support. As we go through life, we basically are running on fumes because our parents/teachers/friends tell us we're not good enough and not deserving of emotional resources.
But if we can recognize that we have needs that aren't being met, we can find ways to get those needs met. And once that emotional hunger has been sated and our "tank" is full, motivation comes with it.
For me, I found that there were some needs I had buried deep — uncovering them and addressing them has totally changed my life.
It's only been a few days that I've been like this, and I'll probably have another slump in the future, but this was a big breakthrough for me.
Take Care Of Your mind
My mental health. I was severely depressed throughout primary school and most of college. Graduated high school with a 2.5 GPA and then nearly failed out of college twice. When I could find any motivation at all I performed well.
I was finally allowed to see a therapist starting around 20 years old, and by my fifth year of college I'd become a 4.0 student. Went into a very competitive graduate school a few years later and graduated top of my class while being the only student working full time. I've excelled and been promoted in every job I've had since then.
Talent Doesn't Mean Much Against Hard Work
Just realizing that most who are successful aren't better than me. They're just doing whatever it is they're doing. As opposed to my relative inaction.
Hard work beats talent when talent doesn't work hard.
Just The Right Piece Of Advice At The Right Time
Someone I greatly admire once said:
"Motivation doesnt factor much into my life. Motivation comes and goes. If you lived by motivation you would accomplish little, or you would accomplish a wave every now and again. My life is run by discipline. Even when it's hard. Even when it's easy. I dedicate myself to discipline. Dont chase the little gremlin that is motivation, it runs too fast. Slowly climb the mountain that is discipline. You owe it to yourself."
I seriously attribute my success to that mindset.
Do It For Other People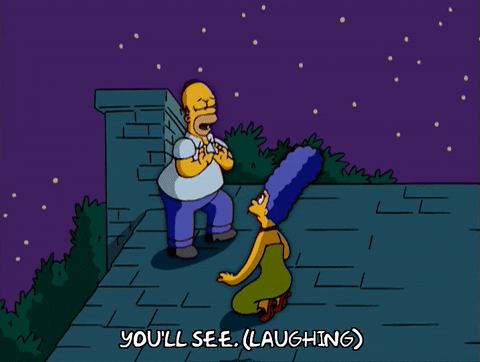 Giphy
I ended up with a girlfriend, love her more than anything, and when I realized my lack of motivation and action in my life made her worry, I did everything I could to change it.
Wait For It...
I quit.
When my highschool counselor told me to quit, I did. I cried, I felt lost, I felt alone. I was always told I'd never make it to college, we were too poor. Loans were something rich people could get. Nobody told me any different. Why waste my time with school? I started working full-time and I was the best employee when I showed up. It was a theme. That began a journey of quitting.
It was a long journey, with a lot of obstacles. Wasted time. Parties and clubs, bars, and late nights. I met a girl though. She pushed me to try. I quit my job for a new one with an apprenticeship. I had a reason to show up. It was something I was genuinely interested in. I quit calling in sick. I quit going to bars and clubs. I quit drinking. I quit smoking. There were a lot of positive influences. People. Those were the highlights. Positive people that inspired me, pushed me harder, and asked more of me than anyone else ever had.
I learned what humility was. I quit trying to prove myself. I quit trying to succeed. I quit trying to be the best. I quit feeling failure. I started just looking out for others. I quit worrying about what others thought about me, and started worrying about how to help others.
My life took a turn for the better. I had mentors at work and a family of my own. A wife and a young daughter. I volunteered teaching school children about science technology engineering and math. I went back to school, to college. I had dropped out of highschool with over a year's worth of credits from Advanced Placement courses. My apprenticeship gave me another year of credit and an Associate's. I entered an accelerated bachelor's program that had 16 hours of class every weekend for a year.
11 years after dropping out of highschool, I graduated with my bachelor's.
13 years afterwards, I graduated with my master's.
16 years later, I am now halfway through my PhD. I'm on the executive board of two non-profits, I'm a senior civilian in the US Navy with a decade of service, and the CEO of my own consulting firm.
What changed? I did. I quit being the kid who was told they'd never have a chance--I started being the man who gave others the opportunity they deserve. I found my passion. My pursuit is giving others the chance to learn and grow, showing them they have a choice.
Do you have something to confess to George? Text "Secrets" or "
" to +1 (310) 299-9390 to talk him about it.