Emma Watson and Tom Felton have known one another since they were kids.
The pair were cast to play Hermione Granger and Draco Malfoy in the Harry Potter films, and over years of filming, rehearsals, promotional tours, etc. they've developed a close bond—as much of the cast has.
---
As close friends do, they hang out together, they laugh together and they celebrate one another.
Emma recently shared an adorable moment between the two on Instagram.
Her post showcased their friendship and congratulated him on his new series... and acknowledged the fact that she's terrible on a skateboard.
Watch the video here by hitting the arrow on the right margin of her Instagram post.
The picture on the first slide is adorable enough, but it's the video on the second that's where the real magic happens.
It's a quick snippet showing Tom and Emma sharing a skateboard.
He's trying to control it while she just tries to hang on and balance. The pair playfully bicker about whether or not Emma is wobbling the board.

People absolutely fell in love with this.
Instagrammers swooned over the strength of their friendship.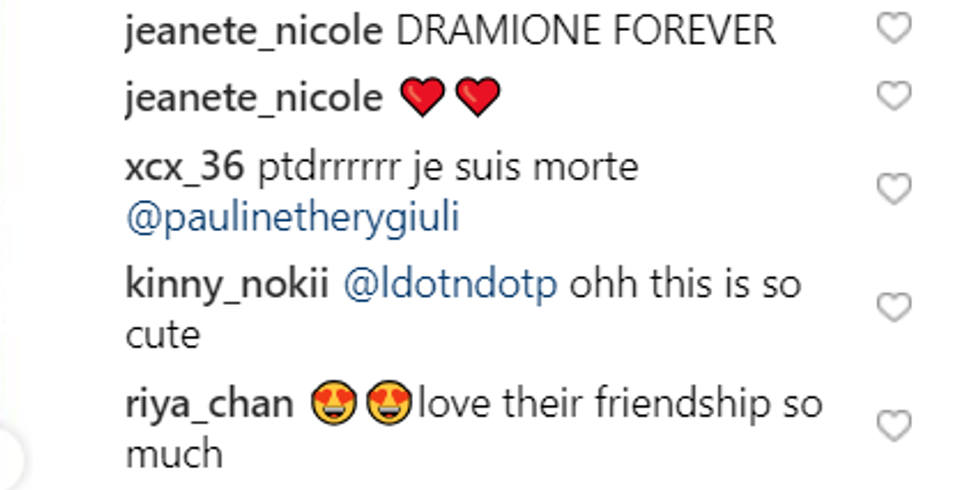 Instagram
And of course the "Dramione" crowd came out in full force.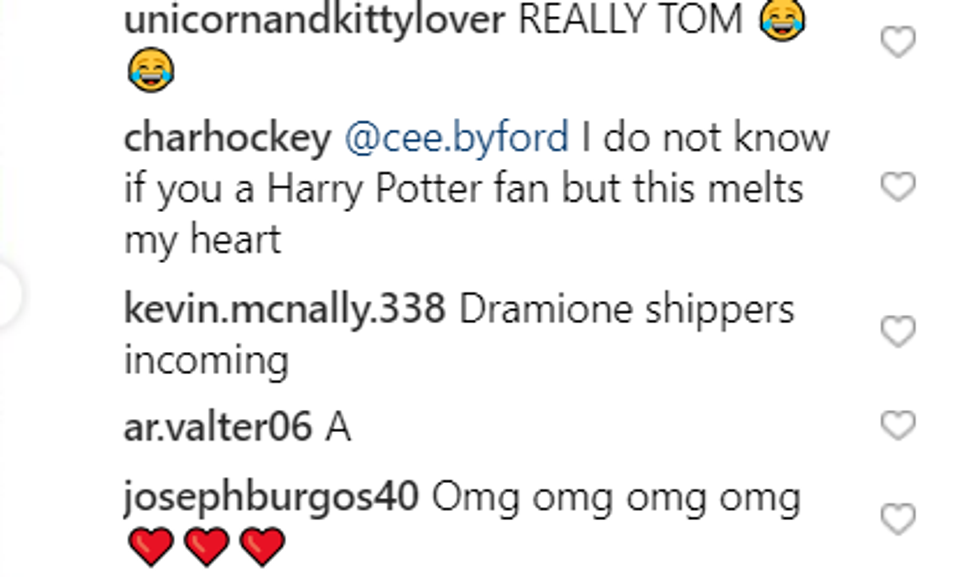 Instagram
Watson and Felton's childhoods were such a part of so many other people's lives.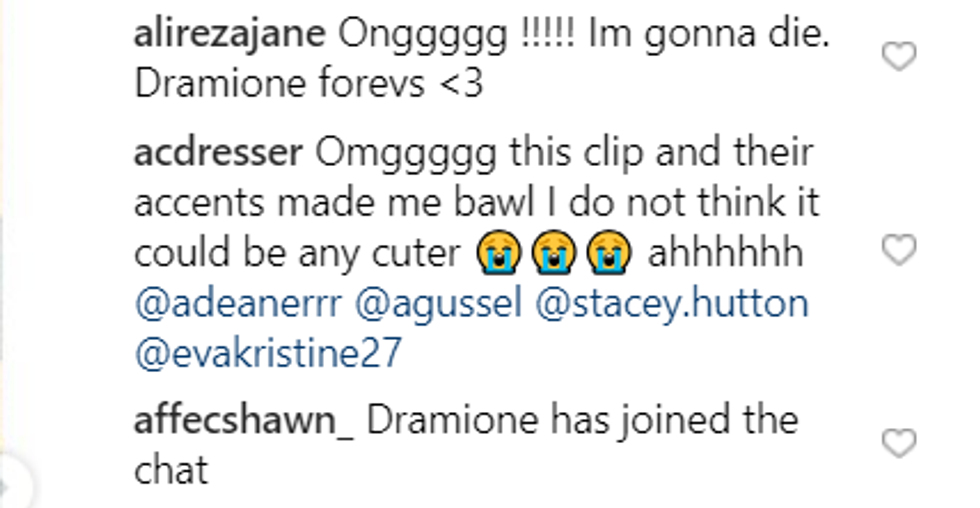 Instagram
People expressed their love for the pair.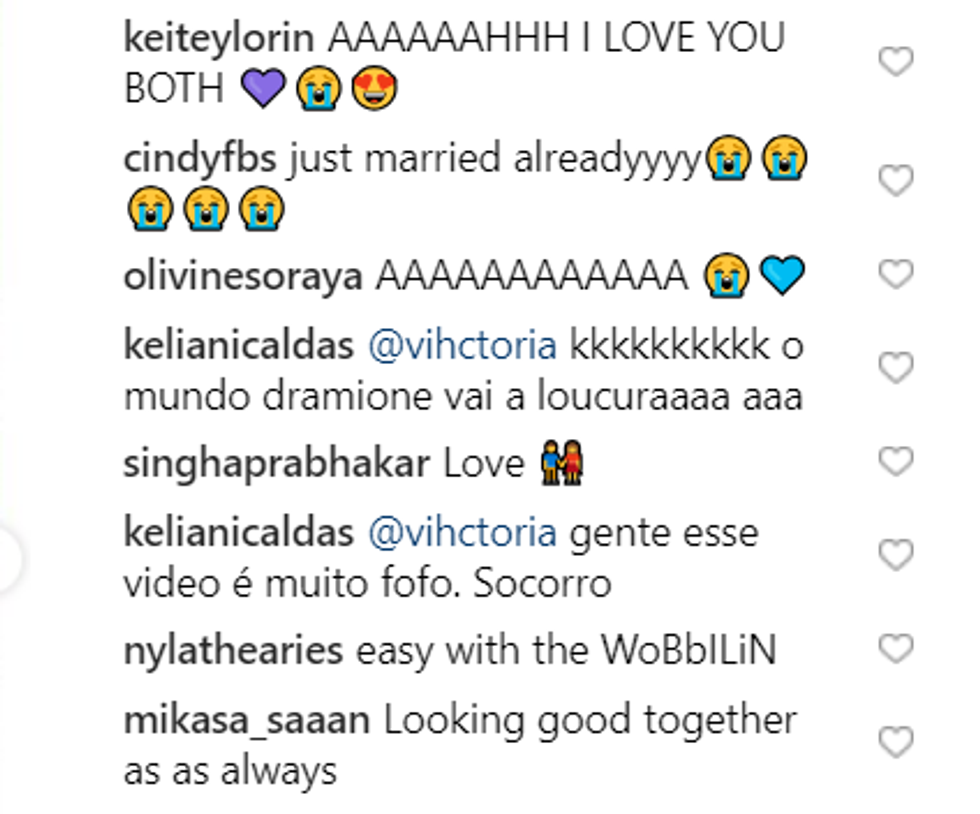 Instagram
All of those Harry Potter fans will be thrilled to know Tom Felton is not the only Potter alum involved in Origin.
Tonks Lives!
The YouTube series, Origin, will also star Natalia Tena, who played Nymphadora Tonks Lupin. The new series follows a group of people who decided to start over on a new planet.
We can't wait to see what magic Tom and Natalia can bring to the screen this time!