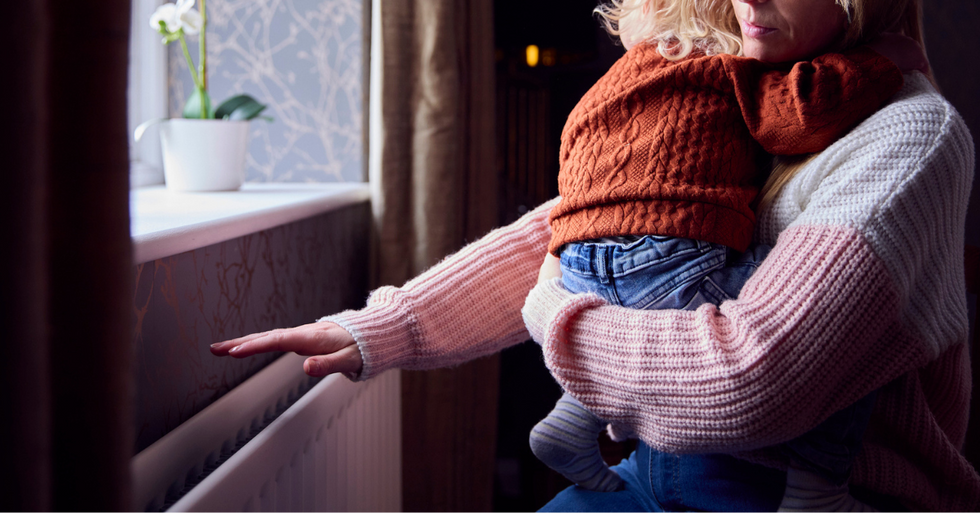 Jealousy can be a devious thing. It requires neither reason nor evidence and can be a difficult hurdle in even the strongest of relationships. So, what happens when jealousy interferes with a business relationship? That was the issue facing Redditor and Original Poster (OP) HeadEye5263 when she came to the "Am I the A**hole" (AITA) […]
More
Particularly for the 80s, 90s, and early 2000s kids, a lot of businesses and jobs have gone out of style or have been eliminated entirely with advancing technology and societal needs.
While we can all understand how that happened, some of these businesses were arguably gone too soon.
Redditor SilentJoe27 asked:
"What's a profession you've seen phased out in your lifetime?"
Paper Routes
"Paperboys. Having a paper route used to be a thing, but now there are very few people who get a daily physical paper. The route must cover a lot of miles now."
- cmoellering
Video Rental Stores
"Video rental stores."
- wetlettuce42
"This is so sad, too. I used to do the Blockbuster mail rentals, and for a time you could exchange them in-store for other movies (and it would flag yours as returned)."
"The people in the store knew their movies. I would hand them the three I got, tell them what I thought, and they would make three recommendations, and I was never disappointed."
"Even before Blockbuster, the Ma and Pa rental places were great, even if I was never allowed to go 'behind the curtain.'"
- draggar
Quick Photo Development
"Photo Booth operator."
"Back in the 20th century, there used to be small huts in parking lots where a person would develop your film in as soon as one hour."
- HoraceBenbow
"I remember one-hour photo places in the mall where you could watch the photos developing in the window. Also, one-hour photos used to cost a lot more than regular developing, which could take a week."
"Sometimes it really blows my mind how I can have instant photos at any time."
- PinkSugarPills
Radio Hosts
"Radio disc jockeys."
"They're not gone yet, but they are dwindling toward extinction. Local disc jockeys are fewer and fewer as radio stations consolidate under corporations."
- InfernalWedgie
"They once played records they liked in addition to the hits. A DJ could single handily make a new band famous. Now it's basically software playing the same predetermined top 40 songs on rotation."
- asimovsroomba
Toll Booth Operators
"Toll booth collectors."
- deckpumps_n_deldos
"Dude, that was one that was on its way out but then got absolutely DELETED by the pandemic. RIP."
- TheAero1221
Movie Theater Projectionists
"I used to be a projectionist at a movie theater. Most theaters are all digital now with the projectors on timers."
- 72scott72
"And theaters have suffered because of it. Masking is all over the place. No respect for proper brightness. The screens are filthy. These are major reasons people go to the movies less and it starts with the end of protectionists."
- wilsonh915
An Extensive List
"I'm in my early 50's. Here are some."
"Executive assistants and secretaries. When I started my career even low-level managers had a person to write memos, answer their phone, and plan their travel. I worked in a company of 3,000 people and I bet there were 100 of them. Now I'm guessing there are two."
"The entire industry of pricing guns. Everything in the store had a small white sticker with the price on it. The UPC code and scanner eliminated this and probably half of the jobs that stock shelves."
"Small Engine Repair. Sure, there are still some people out there doing this, but small engines used to fail constantly and everyone had a few of them. The reliability of the devices has reduced the number of people doing this."
"Cobblers. There used to be people that fixed shoes and shined shoes. Every town had one. Every man had his shoes shined often."
"Manual processing. Factories used to be full of people doing ordinary things, like flipping over a different piece of metal every eight seconds or pulling green apples off of the conveyor belt. Now that robotic systems are easy to program and cheap to buy, those jobs don't exist."
- PriveCo
Photography and Videography
"I used to make a nice living as a photographer. I worked for Warner Bros., Atlantic Records, Virgin Records, etc. There's really hardly any money in that anymore."
- suffaluffapussycat
General Repairs
"Repairmen. When I was a kid and something broke, you would just take it to the local repairman and he would fix it."
"Stereo, TV, vacuum, lawnmower, bike... These guys could fix anything. They had a small shop where they had parts for everything; in some sort of comforting chaos."
"And I have been looking for a couple of years now to find someone to fix my 1960s toaster. Even the company doesn't have any ideas where I could send it."
- sonia72quebec
Typesetting
"A typesetter. The guy who would physically lay out all the fonts and arrange how a newspaper or magazine page would be printed."
- flipping_birds
"I've worked for a commercial printing company going on 22 years. It's amazing how much different it is now compared to when I first started. Never had to old school 'typeset' like you're talking about but we did have to burn negatives for every single printing plate we used."
- Holsinger60
Long-Distance Operators
"Telephone switchboard and long-distance operators."
- brushpickerjoe
"An aunt was an AT&T operator. When they were broken up, she received some 'throw-away' stocks in the new company NYNEX, which she kept. It's now Verizon."
"She doesn't need to work but is a health care aid."
- Rojodi
Door-to-Door Sales
"Door-to-door salesmen. You used to see them pretty frequently back in the 60s, never see them now."
- javanator999
"I remember vacuum salesmen still showing up and doing a 30-minute demo in the late 80s. Now you just go to Walmart and get a vacuum for $100. Things have gotten so cheap."
- turniphat
Medical Transcription
"Medical transcription. Trained editors in medical language have resorted to spot-checking s**tty dictation done by Dragon. Once an important profession now replaced by technology."
- MYOB2023
Encyclopedia Sales
"Encyclopedia salesmen..."
- Flipperpac
"I remember when our family bought a set in the early 80s. It was such a huge help for me and my siblings to not have to go to the library to work on every research assignment. It was kind of a bummer how quickly they became outdated to the point of being almost unusable, though."
- Zolo49
Phone Book Deliveries
"Phone books. It used to be major money in ad sales."
- WhiskeyTangoFoxy
"I'm not saying I got all Navin Johnson about the new phone book arriving, but it always had a wealth of information and good coupons along with the phone numbers and addresses. I just got our new one a few months ago, and it was very disappointing."
- typicalamericanbasta
While it's understandable that available jobs will change will societal demand, it seems there were some jobs and destinations, like video rental stores, that were simply gone too soon. At least these businesses created lasting memories for those who were fortunate enough to experience them.
Consumers these days are required to do some research before making a purchase on something they don't necessarily need.
But advertisers have upped their marketing strategies to persuade customers that they need certain products and that they are being offered them at a competitive rate.
Don't be fooled. There's a reason why the Latin phrase "caveat emptor" –Let the buyer beware– is commonly thrown around.
Not every product out there is life-changing.
Instead, they are nothing but a tactic to manipulate consumers to fork over their hard-earned cash willingly.

Curious to hear examples of this, Redditor Leather-College2557 asked:

"What's a famous product that is a complete scam?"
There is no shortcut to losing weight. But you'll never hear that from companies trying to sell you snake oil.
Fat Zapper
"Anything that claims to target the loss of fat from a specific area of your body."
– DarthDregan
They Just Promote Waste

"All of those weight loss teas influencers promoted a few years ago. They're just laxatives."
– the-cosmic-kraken

Ad-dress-ing The Solution
"They pretty much have exactly one good use, emergency weight loss. Need to fit into your bridesmaid dress this weekend and the zipper won't close? Sh*t your brains out until it does. You're going to feel like sh*t and that weight is coming straight back as soon as you eat something, but hey at least you didn't have to get emergency dress alterations I guess?"
– JMEEKER86

Instruction materials for college have always been a rip-off.
Text Book Example
"Single-use access codes for college textbooks is pretty much racketeering."
– colonelsmoothie

Workarounds
"I stopped buying books. Anyone that says to buy them early is lying to you. No the store never runs out of books. If it's one with a code you can literally just buy it online whenever you want and get full access with the code if those are needed."
"If it's a class without a code I wouldn't get the book till absolutely necessary and when I did it was an Amazon online rental. I'm not spending $200 on a book when I can spend $15 for 5 months of access to the book through the kindle app."
"Some classes you can get buy without even buying the book."
– micheal213

Exorbitant Prices
"Years ago, when I was in college, I spent like some insane amount of money on my books. Like over $1000 or something nuts. I had to walk to my car on the entire other side of campus. So I asked for a bag. Then they tried to charge me 10 dollars for a bag. I was so annoyed."
– BeerNcheesePlz

Online security can cost you. Is it worth it? These Redditors didn't think so.
No Protection For Being Fooled
"McAffee and Norton antivirus software."
– FriendlyFloyd7

Preying On The Elderly
"It didn't used to be, but now windows has built in software that is just as good."
"The real crime is Norton, scamming old folks into paying a yearly fee smh"
– Superb_Extension1751

They say these products are beneficial to your life. Don't fall for it.
Spill The Tea
"Herbalife... the shakes and 'teas' which aren't actually teas at all.. It's processed garbage that just so happens to have vitamins and protein added to it. Fake sweeteners, artificial dyes, yeah no thanks."
– cardinalcandy

Hear This
"Ear wax candles. Burn one not in an ear, and it still fills up with wax."
– JustSoHappy

I always thought nature was the biggest scammer of all.
Those huge bags of spinach leaves at the grocery store gives the illusion that you're set for your intake of vegetables if good for at least a couple of weeks.
But as soon as those spinach leaves–which actually retain lots of water–hit the pan when cooking, you'll find that the portion has dramatically reduced to a hundredth of its size.
I see you, spinach, and I don't like you for pulling a fast one on me.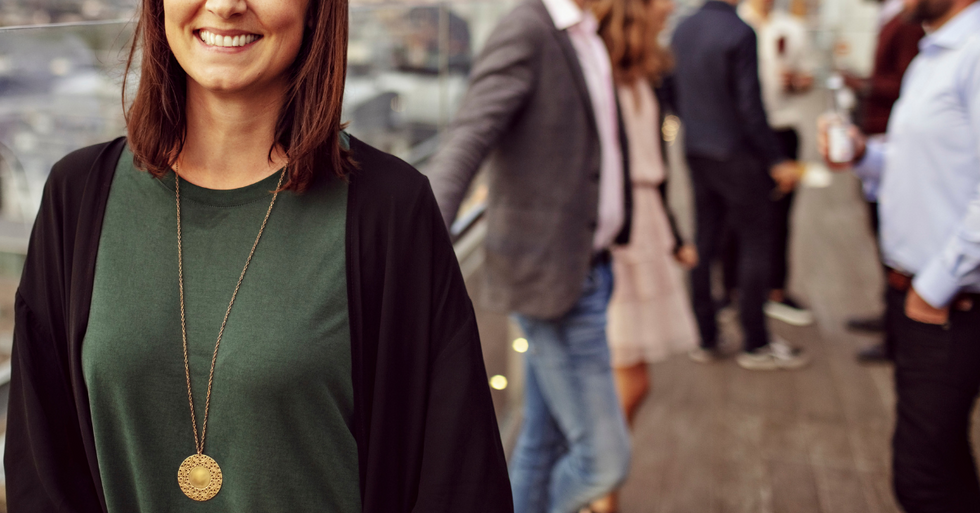 Work should be acknowledged. The harder you struggle with something, the more effort you put into it, the more you should be applauded for conquering the thing. That's the idea, anyway. So what happens when someone you love decides to intentionally undermine all that hard work? That was the issue facing Redditor and Original Poster […]
More
I thought about being a delivery driver once.
Then I remembered the heinous pranks my friends and I would play on the pizza guys.
Shameful!
Also, after years of watching Dateline NBC, I'm not walking alone up to or into strangers' homes.
I can only imagine what some of these brave people walk away with burned on their psyche.
Redditor iicebath wanted to hear about all the crazy things delivery people have witnessed, so they asked:
"Delivery drivers of Reddit, what are some standout moments?"
Reminder: please tip generously because you never know what your delivery folks have been through that night.
Spark it Up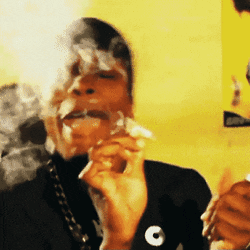 Chris Tucker Smoking GIF
Giphy
"A guy offered me weed. After I refused he insisted on giving me something, so he went opened a package of nutter butters. I grabbed a handful. They were good."
Tech_Enthusiast49376
WEEERRKKKK!!!
"Walked into a giant skyscraper in central London to deliver a parcel for a guy named Thomas, at the reception I'm told he will be in his office, so I walk in and find him dancing by himself in the corner with no music or AirPods or anything, he's facing the corner just doing the Carlton, so he had no idea I was just standing and watching."
"I leave the room and just try to reevaluate what I just witnessed, when I walk back in he is standing behind a table acting like nothing just happened. So I hand him my parcel and he just thanks me and signs for it. I have never got a delivery from Thomas to this day."
jamessaleh190e
Corpses
"I used to collect biohazards from doctors' offices, hospitals, and other places. I think people that work in funeral homes like to mess with the living. I saw way too many dead, naked bodies at that job. Did that job for 6 years and then went back to slinging office supplies. I have not seen a dead body since."
unhalfbricklayer
blah blah blah...
"I used to deliver Appliances for a major home improvement store. I'm at the end of my shift and standing at the back of the truck finishing up my paperwork in a... not great part of town. Suddenly I hear someone walking up behind me and turn to see three young men approaching my truck."
"My initial instinct is to just be, 'take what you want, blah blah blah,' but as soon as I'm about to go into my prepared statement the guy asks if I have any leftover boxes because they have to help his aunt move the next day. So I got rid of all my cardboard in one shot and had one less thing to worry about when I got back to the warehouse."
plucky13
Just Chill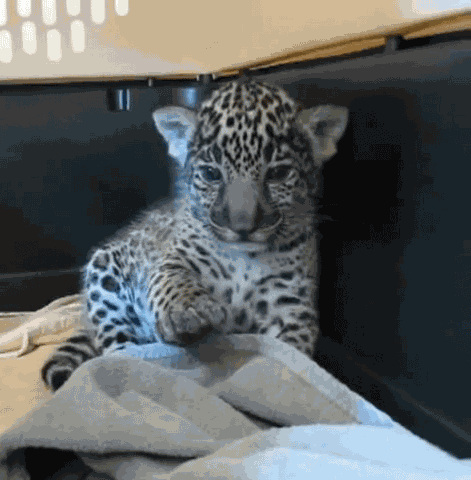 Chill Leopard GIF
Giphy
"Delivered food to a guy on Friday afternoon. He answered the door in his hi-viz vest and tighty whities. I've never seen a man more chill with himself than that dude."
Thrownawaybyall
People really have no shame sometimes.
Not a Drop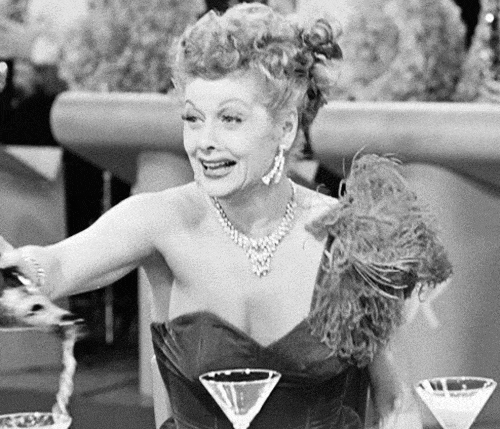 Happy New Year GIF
Giphy
"I left the drinks on the roof of my car and made it to a stop light two turns away. A guy behind me got out of his car and handed me the drinks through the window and I was so shocked that nothing spilled I couldn't even thank him. I just exclaimed 'Omg how did they not spill!' and he ran back to his car."
unseenwreckage
'Oh, you're here!'
"Pre cell phone and gps days (1979), I was delivering carpets to an unfamiliar town. We got high to start the trip, lost the directions, but knew the address. We were so lost. We drove until we saw some people in a yard, and stopped to ask directions. Before we said anything, they said 'Oh, you're here!' We somehow found the right house. We dropped off the carpets, no complaints the next day. It must have been the right place."
eightfingeredtypist
Keep the Carvel
"Did Doordash for some extra cash on the weekends about 3 years ago. Had a Carvel order going to a funeral home. In my head I was thinking it was definitely a funeral where some kid was so upset that they ordered ice cream to calm them down and cheer them up. I arrive to the funeral home and it's empty."
"I knock on the front door and a few seconds later a dude answers in nothing but his boxers. Behind him another dude was looking at himself in the mirror that was hanging on the wall. That dude was also in nothing but his boxers. Weird sh*t to be happening inside of a funeral home."
F_a_username
Deliveroo
"I'll never forget when I worked for Deliveroo arriving at the customers door, lifting up the big bag of food to hand it to them, and the entire bottom of the bag fell out, leaving their whole order spilled across their door step. I remember their face of pure shock so vividly. I offered to help clean it, of course, but they refused, I think they just wanted me outta there, haha."
MacyTmcterry
Preparation & Dessert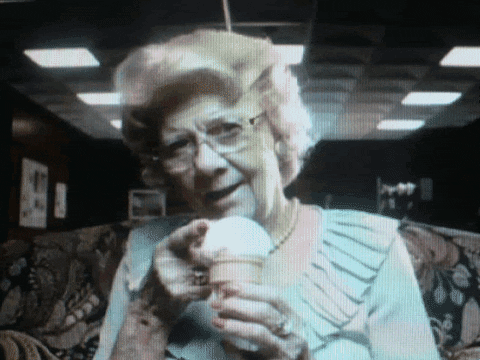 Licking Ice Cream GIF
Giphy
"Still my favorite delivery. On a Saturday night, they ordered a pint of gourmet ice cream and a box of condoms."
fd1Jeff
There is so much to learn about people from their deliveries... and I am SHOOK!