Sometimes you just get lucky.
Thanks to Redditor Stenik0522, who asked the online community "What is the dumbest idea you have ever had that actually worked?" we get to revel in our cohort's good fortune. The thing is... sometimes an idea is so absurd it has to work.
Join us as we roll our eyes yet nod appreciatively at people who somehow made it through despite committing acts that would otherwise be seen as glitches in the matrix!
---
"But I got the discount."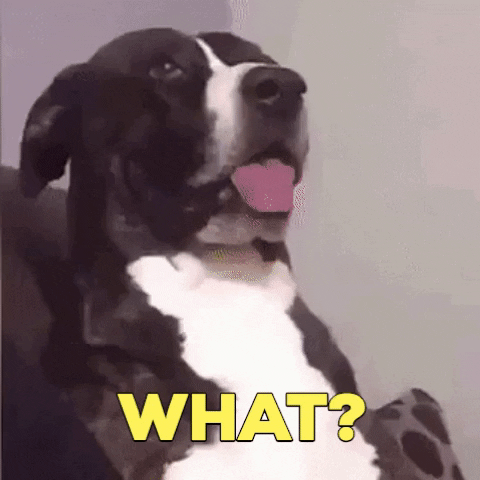 Giphy
In my freshman year of college, my grades were really not great. And my parents were really strict about getting good grades. When my dad asked to see my grades, I panicked and did the inspect command on the computer where you can change type faces on the screen to read different words and letters. I changed all of my shitty grades to good grades. My dad was so happy that I did "good" my first year of school. He asked me to print my results. I did, and turns out he had to send them to our car insurance company for a "good student discount". Ultimately, I committed insurance fraud by accident. But I got the discount.
"So it was my mom's birthday..."
So it was my mom's birthday: we're barbecuing and we got her to stay inside and prep food so we can decorate the front with balloons and streamers and what have you. Well we got the whole thing done in secret as hoped, but then we realized there was no way we could get all the left over decoration material and balloon pump inside without her noticing.
Now there are two ways into our house: the back door that leads into the garage and then into the kitchen where mom was, and the front door which is visible from the kitchen sink. So, I told my brother I would go in from the back door and distract her while he brought the stuff in through the front, and down the hall past the kitchen

Once i got in the kitchen it had occurred to me that I had no plan of attack so i legit just said "hey mom look at this dance i made" and started like swaying and bopping up and down and doing jazz hands and going "lalalala". Mind you, im like 17 years old in this scenario.
So she's just watching me and when bro comes in and is sneaking through the hall behind her with all the stuff, i keep telling her "wait it's about to get good" and she kept watching in confusion. The second he was in the clear, i stopped and said "ok that's it" and that was that. We succeeded.
"One time..."
When I was like 7 years old I was playing in my back garden with those incredibly bouncy little balls you got, just bouncing them high off the house and letting them bounce randomly before trying to catch them, as you did.
One time I went for this huge throw off the wall and it bounced crazily off various surfaces so fast I completely lost track of it. So my 7 year old logic was to stand back in the same place and throw another ball the same way. I watched it bounce this way and that about 10 times before finally hitting a plant and coming to a rest in a flower bed. I went over to pull back the foliage and sure enough there were both balls literally lying touching each other in the mud.
At the time I was like "yep, makes sense..." but over the years since then I've often thought about it and how the hell it worked!
"I did it..."
Wearing a motorcycle helmet while snowblowing. I did it because i missed riding, it kept my face warm and when snow would fly back at me the visor would protect me.
"When I was younger..."
When I was younger I got called into HR because I drew a very detailed picture of a penis. It was really really good.
The HR meeting happened like a week after I drew it and my only defense was " I dont recall doing that, do you happen to have the picture? It might jog my memory." They didnt have it of course because I had it, and because I didnt confess they couldn't do sh!t.
Investigation results inconclusive, have a nice day
"Worked like a charm."
Our power was out due to a storm. I had a camp stove to use for boiling water to make a coffee pour-thru, but I couldn't use my electric grinder for the coffee beans. I tried fashioning a mortal and pestle but it was taking too long. So, I put the coffee beans in a couple of ziplock bags, placed the bag right behind a car tire, then ran over it back and forth a couple of times to crush the beans. Worked like a charm.
"I forgot to bring my resume..."
I forgot to bring a resume to a job interview, but I had an index card in my bag. I cut the index card in half and wrote my name, my contact info, and "creative problem solver" in my best handwriting, and gave a copy of my "business card" to both the interviewers.
I got the job.
"A friend and I..."
A friend and I once snuck 15 people into a Warped Tour by giving them some bracelets from a party supply store and clipboards full of paper. Walked up to the side gate and said we were with Rock The Vote. The security guard waved us right in.
"When I was young and broke..."
When I was young and broke I bought a sofa from a used furniture store. I had no way to take the sofa home. I went to a used car lot a couple of blocks away and took a truck for a test drive...
"Childhood really is..."
"I'm stuck on a cliff, but if I jump at a really sharp angle at that gravel field, I could just slide down there and be fine, just like in TV!"
Every time I think about this I am amazed I'm not either flattened by a rock, or impact against something.
Childhood really is just the tutorial level sometimes.