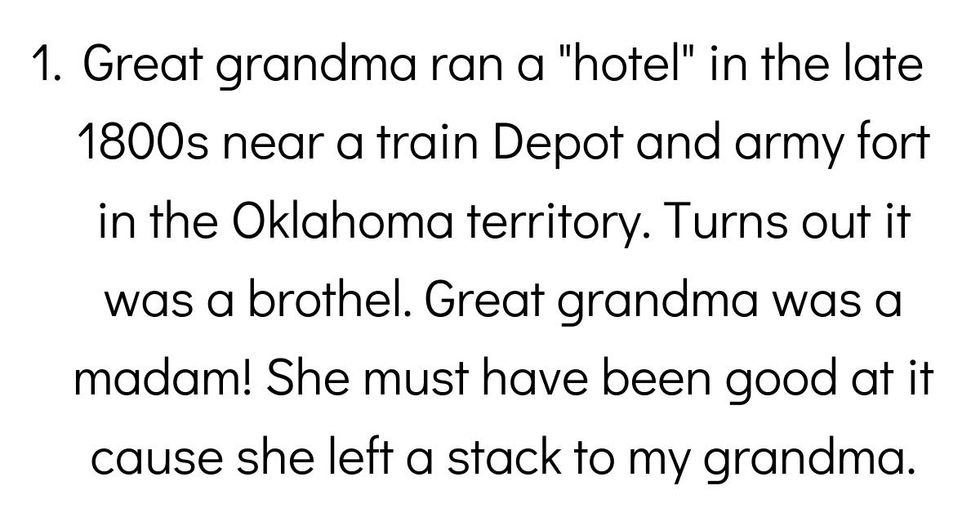 Since everybody has secrets, it makes sense that pretty much every family would have a secret or two as well. For most of us it's probably something relatively tame. Then there are the jucier things - like how some people have that one auntie who has had 3 husbands die on her... all in bed. ("Some people" may or may not be me.)
---
One reddit user opened up a serious can of worms when they asked:
What's a dark family secret you uncovered?
Fam, Reddit does not disappoint when they're asked to get dark. Some of the answers were so bad we didn't feel comfortable sharing them here. What we did share is full of things that some readers might find disturbing. There are stories of rape, murder, suicide, child abandonment, and more.
Proceed with caution.