Converse has just announced its 2019 Pride Collection and this year is more inclusive than ever.
Buyers now have the option of trans pride flag color combos on both the shoes themselves and the details such as the piping.
---
Corporate involvement in pride can be a little dicey sometimes, but representation matters. Major brands like Converse are recognizing that trans folks and those who support them are an important customer base.
The shoes feature trans flag medallions and other details.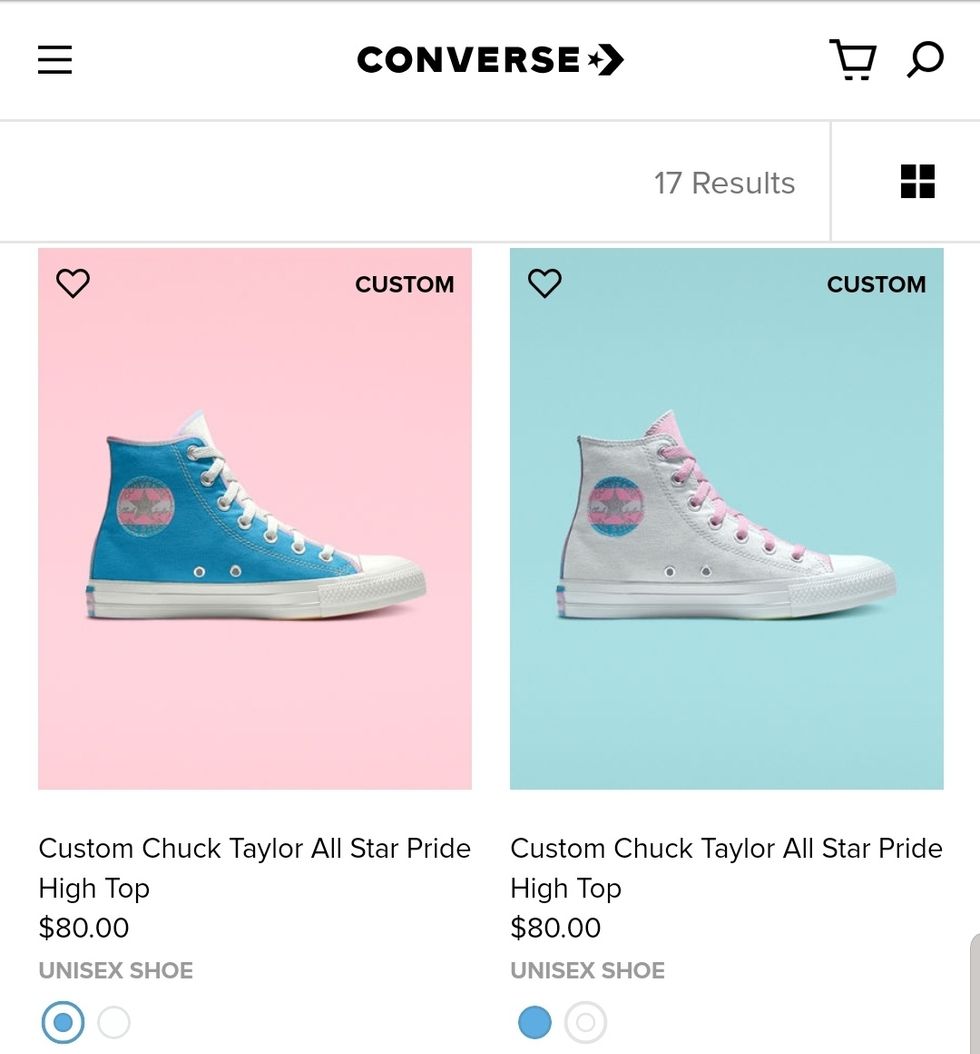 Converse.com
The shoes can also be completely customized using Coverse's online customization system.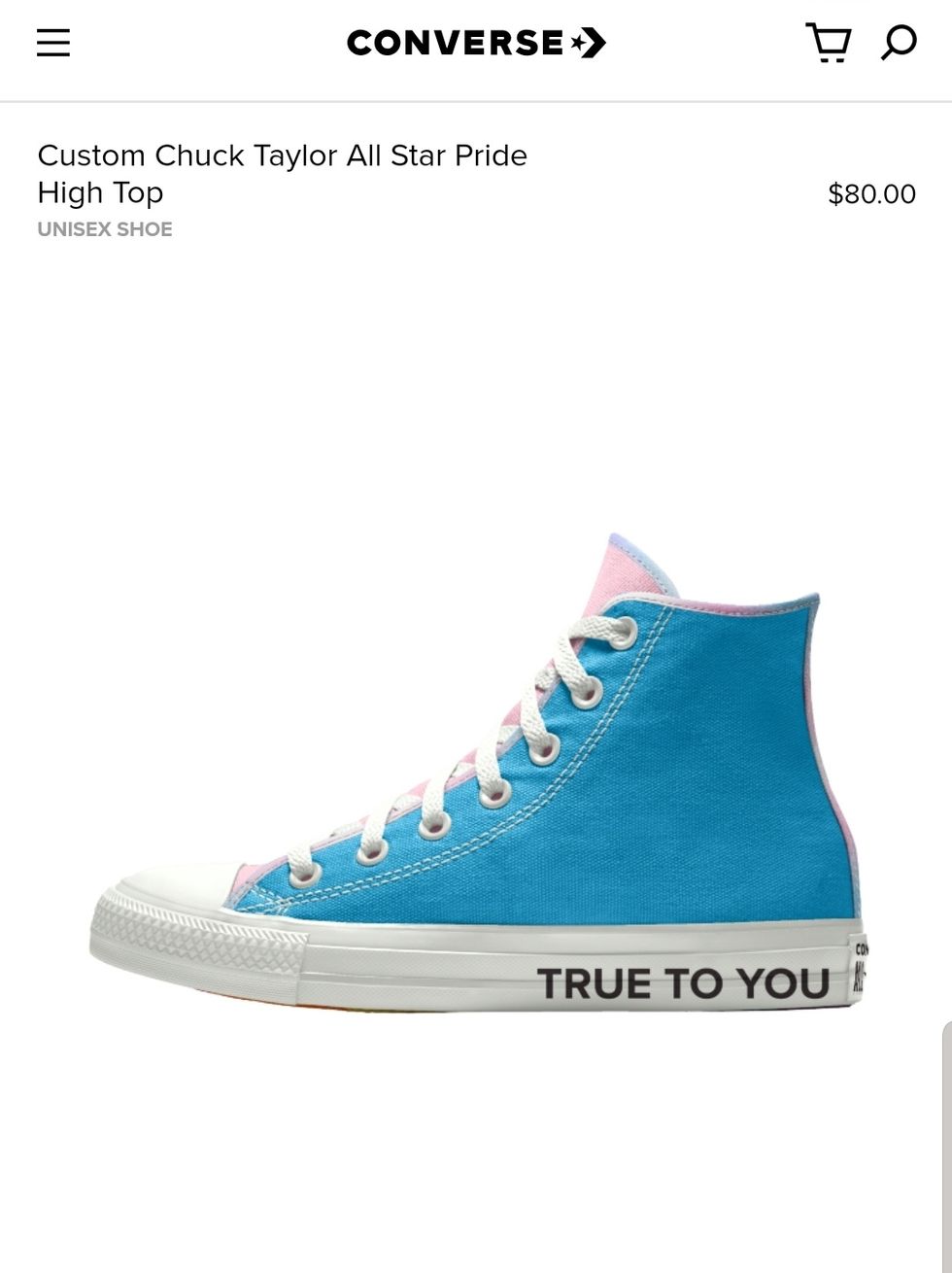 Converse.com
If you're thinking about picking up a pair, they retail for $80 (even the customized ones).
The inclusion of the trans pride flag is indicative of a greater shift in public consciousness.
The trans community is slowly being recognized as an important and distinct, part of the LGBTQ+ community.
They have also included children's sizes in this year's Pride collection, so LGBTQ+ little ones can also celebrate pride in style.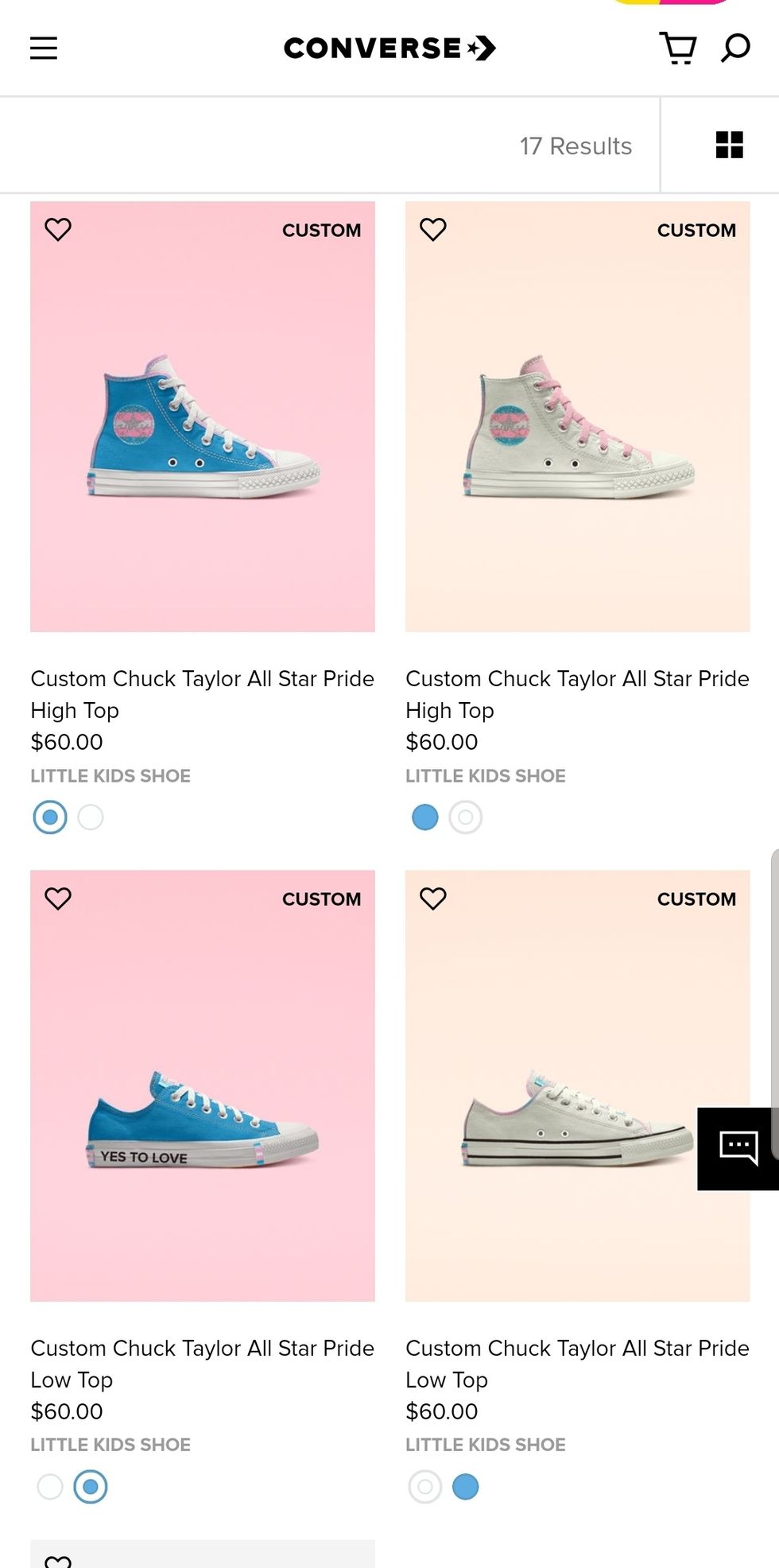 Converse.com
The desire for the shoes on Twitter was palpable.
If Chuck Taylors are your thing, and you want to show your pride or support for trans folks, these may be the shoes for you.