How would you like to work in a closet? Stuffy air, not enough light… We've all learned what it means to have to "make do" in less than desirable spaces during the coronavirus shutdowns, but for many transgender people, this discomfort is nothing new.
Andrea Breanna is working to change that.
She founded the highly successful strategic agency and content management system, RebelMouse, before coming out as a transgender lesbian. She believes her coming out story is imperative to the company's success.
"[RebelMouse] did a survey," Andrea tells us, "One of the questions is, 'How safe do you feel being you?' And it was 100%. And I think that's [a] beautiful thing... I should never have hidden it. I never should've stayed in the closet."
Andrea often stresses the suffocation imposed by the closet on individuals and the stagnation it sets on businesses.
"I think the most important impact RebelMouse can have is to inspire young people to help fight back the dark cloak of fear that makes them keep their lives in the closet. I hope our leaders inspire other leaders in other companies to create the types of safe environments that someone could come out and thrive in."
When it comes to representation of her trans peers in tech, she makes a distinction:
"I am less moved, motivated, and inspired by those who have achieved 'visible success' than by those who are struggling against the odds and making it."
Dr. Kortney Ziegler
Dr. Ziegler is of the people Andrea describes. After earning his Ph.D., he founded Trans*H4CK in 2013. The organization was devoted to creating a space for trans people in the California Bay Area's tech sphere.
"I finished my Ph.D. in 2011," he told us, "And it was really difficult for me to find a job. I know this is for LGBT folks, so I'm trans, and I'm really out about my identity. I had an interesting struggle trying to find employment. I ran up against... a lot of anti-trans discrimination. I needed to figure out what to do to not lose my home and my car and all those things that I had at the moment."
Inspired by the tech scene but stalled by the lack of representation, that's when he thought of Trans*H4CK.
"If I can't find a job, I know people who don't have my credentials are probably in way worse situations. So what can I do to kind of leverage being in the tech space and also figuring out how I can use that to help other people to find jobs? So Trans*H4CK was launched as a response to really build technology to make it easier for trans people to sustain our lives."
Trans*H4CK, though no longer in full operation, launched discussions that have since gone on to make the tech sphere a far more inclusive place than it was in 2013 when Ziegler first formed the organization.
"We've been able to really shift the ways that not only smaller folks in tech, but how larger tech organizations operate, as well as helping folks to make their companies more trans-inclusive and respect[ful to] trans people."
Creating Space
The smallest displays of support can build a network that's ultimately life-saving.
"Even if there are no trans employees," Andrea says, "finding a reason to share a story, to put a trans flag up, because it's Pride Month, and if you're a straight CEO and say nothing, you're causing a great deal of pain. And it's one of these moments where it doesn't take a lot, just takes this quick moment of finding some news story to share, something to put in the office or putting it in your signature."
Dr. Ziegler echoes the importance of creating a safe, supportive work environment:
"[M]aking companies inclusive, making people feel safe, adding policies for trans people in the employment policy, making bathrooms safe. I think that there are a number of things that the presence of an organization like Trans*H4CK has contributed to this space."
Moving Forward
Andrea Breanna and RebelMouse's success continues to expand with over 55 employees in 26 countries, all of whom work from home. A key to this success in RebelMouse's endeavors and environment has been emphasizing its employees' happiness and personal stability.
"The way we think about it is that there is no such thing as a business decision. It's always a personal decision. And when you put your own personal happiness first in the decision tree, a lot of magical things happen. We, for some reason, tend to put happiness last. Happiness is the most important measure of our lives," Andrea says.
Keep reading...
Show less
A transgender man from Australia shared a huge catharsis with the internet following his top surgery.
Sol (@capritran) shared a video of himself immediately post-surgery when he saw his chest for the first time.
"Been waiting for this for a long time?" asks the nurse, as sol gets visibly emotional about the completion of his top surgery.
"I'd like to share my very personal chest reveal moment with the world, to hopefully show that despite the endless negative experiences we trans people have, we also get to experience some of the best feelings in the world. use this video to manifest your own future if you need to."
The biggest thing people took away from this video?
The trans struggle for gender confirmation and the emotions surrounding it are real.
Despite the fact that transphobia around the world has skyrocketed, plenty of folks were very supportive.
The HRC reports that violence against trans people is going strong this year, with a death already reported in 2020, and 26 deaths due to transphobic violence in 2019.
While the numbers sound small, with the tiny size of the openly transgender community, the percentage of deaths makes trans people one of the groups most targeted for murder.
Let's hope the 2020s are the years of the trans community quickly becoming more accepted.
Keep reading...
Show less
A transgender shopper has been sent a personal letter of apology from British retailer Marks & Spencer after staff refused to let them try on clothes in the menswear changing rooms.
Myla Corvidae, 30, was born female and now identifies as transgender non-binary using they/them pronouns.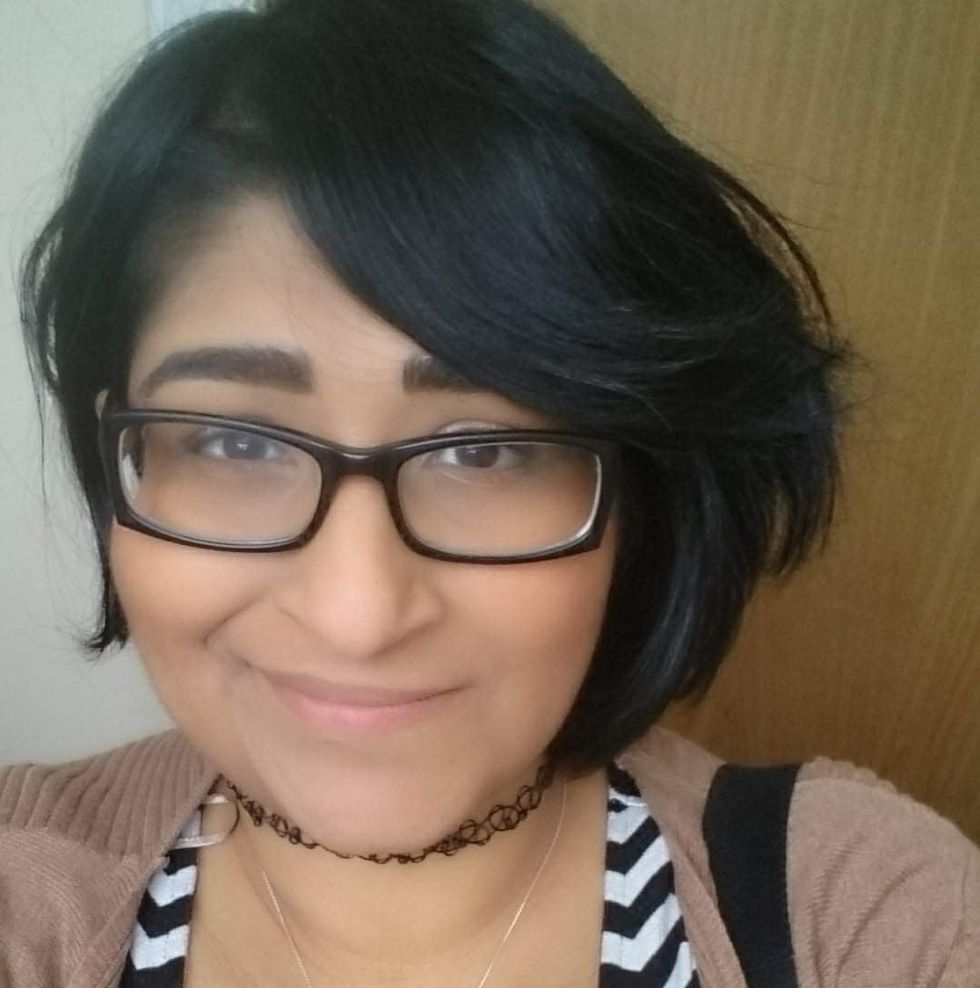 Myla Corvidae /SWNS.COM
They had picked up a few items of clothing from the menswear section of M&S in Aberdeen, Scotland, and wanted to try them on in the store.

But a member of staff told them they could not try the clothes on in the changing rooms by the menswear section.
Myla says they were told the facilities were "only for men" during the incident on December 31, 2019.
A spokesman for M&S admitted "a mistake was made" and the store has apologized - including a personal letter from the manager.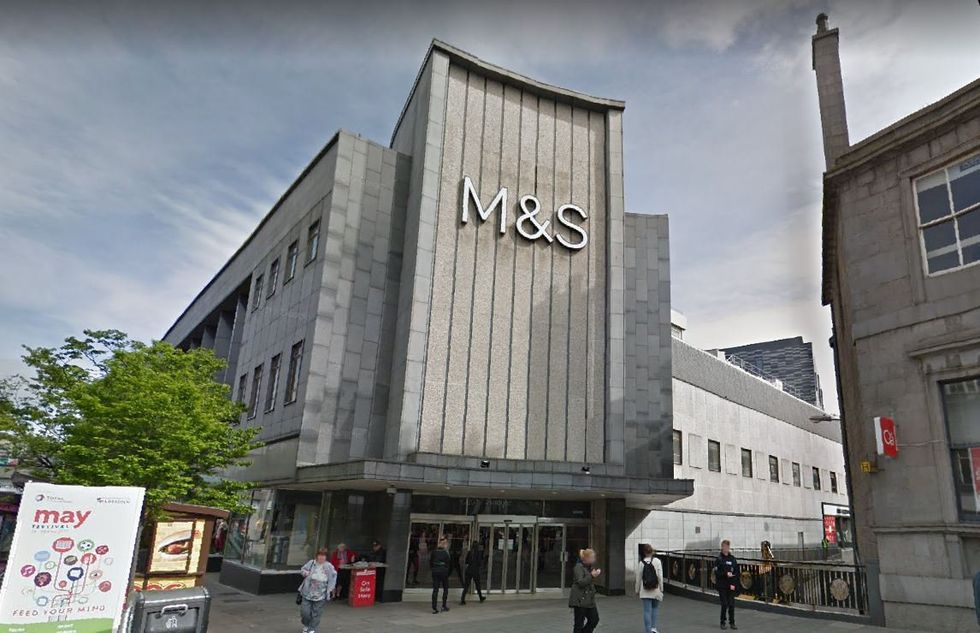 Google
Myla, of Aberdeen, said:

"I'd picked up some shirts and jumpers from the menswear section and went into the changing rooms nearby. There was no attendant so I just went on in."
"I left the changing room to grab a bigger size in one of the jumpers and a female attendant approached me on the shop floor."
"She told me I couldn't use the changing rooms there as they were 'only for men' and said that I had to use the changing rooms downstairs which are for women."
"I was utterly shocked and the only thing I could think of to say was 'I'm not female' to which she looked me up and down, apologized and walked off."
"I felt sick, like I was being accused of some kind of crime just for trying on clothes. Afterwards, I went home and cried - I have never been accosted like that in a store before."
"I had to go back in and speak to someone in store because no one took it seriously the first time and I started crying even trying to talk about it again with them."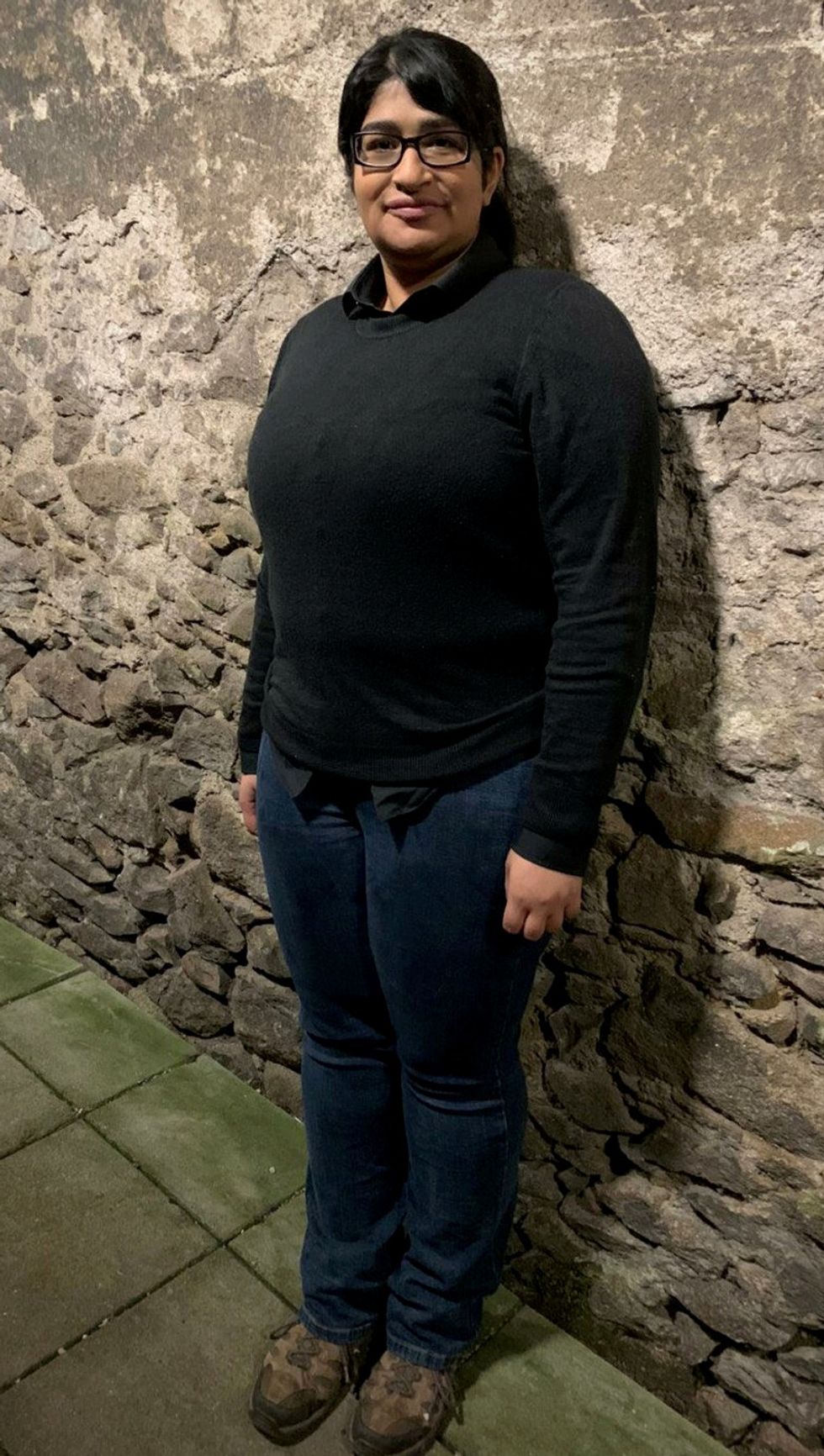 Myla Corvidae /SWNS.COM
Myla had been shopping in the Aberdeen City Center branch of Marks & Spencer regularly for the past five years before this happened.

Following the incident, Myla has complained to Marks & Spencer who have formally apologized to them both in person and via letter.
Despite the apology from the company, Myla feels unable to return to the shop due to the distress caused on that day.
Myla said:
"I don't think the apology was enough to be honest, it shouldn't have ever happened to start with and I have lost confidence in Marks & Spencer as a company for standing up for trans folk like myself."
"I still feel scared to shop at Marks & Spencer in case it happens again elsewhere or if I have to deal with that same person again."
"The fact that I saw a female using the space at the same time in full view of the attendant when I left the changing rooms just made it so much more of a personal attack."
"I honestly don't think I would go back there, I don't want to have to experience something like that again or see that staff member again."
"I am still very much upset by what happened and if I were to go back I wouldn't go on my own and I would not be shopping for clothes there again."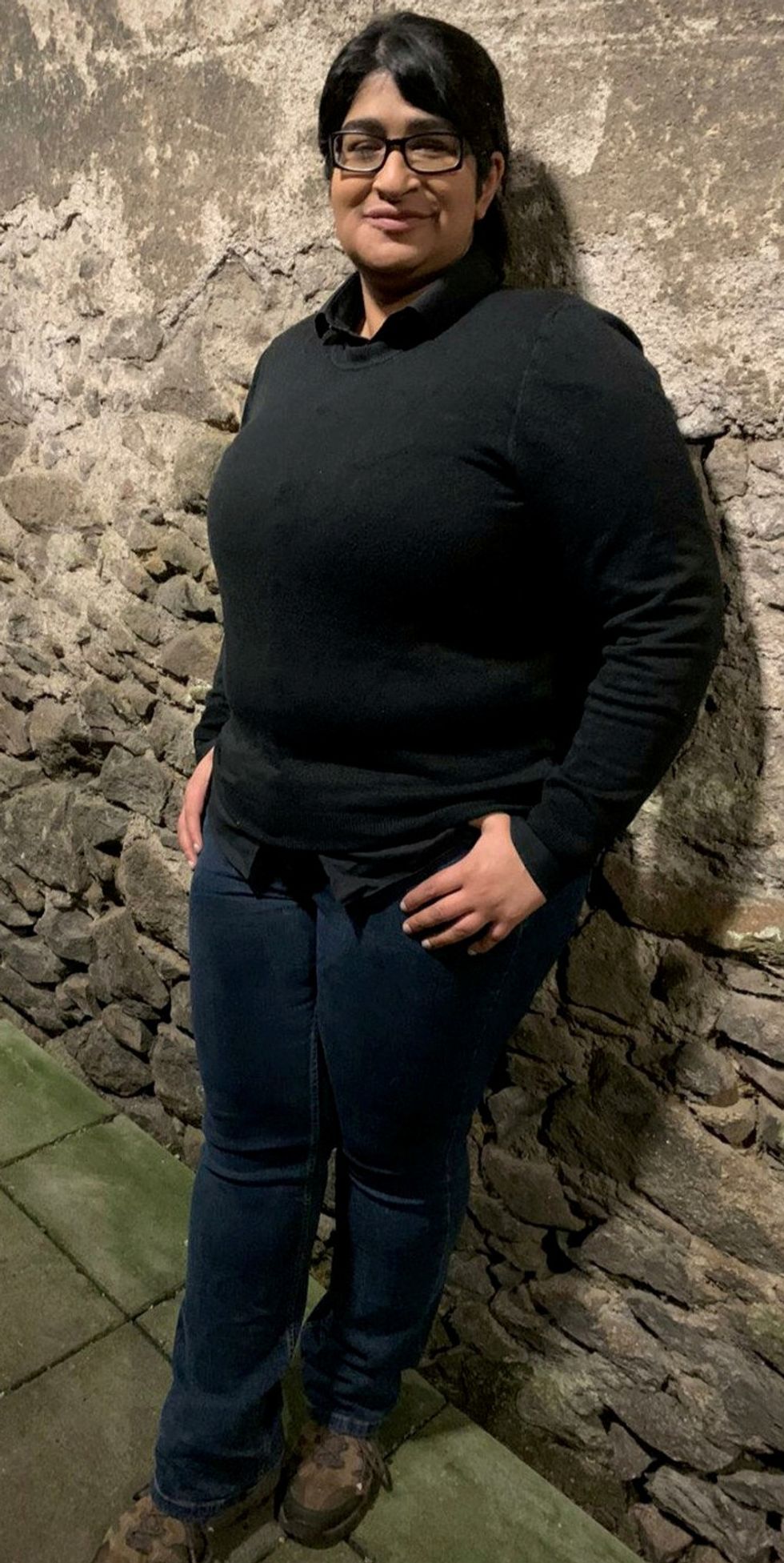 Myla Corvidae /SWNS.COM
An M&S spokesperson said:

"With our fitting rooms we only offer individual lockable cubicles and this is to ensure every customer feels comfortable and has the privacy they need."
"The fitting rooms are located within our womenswear and menswear departments and therefore are mainly used by customers of that gender. However, as an inclusive retailer and in line with most other retailers, we allow customers the choice of fitting room in respect of how they identify themselves."
"Clearly on this occasion a mistake was made, we have apologized to our customer for this incident, additionally our store manager wrote a personal apology assuring the customer they have spoken to the team."
Keep reading...
Show less
Chelsea Mitchell, a student athlete, filed a case against trans students participating on the track team.
She claims it's "unfair" for trans girls to race against her in the sport.
However, shortly after filing the case, she beat another fellow sprinter—who happened to be a trans girl.
The lawsuit was filed by the Christian law firm Alliance Defending Freedom, known for its strict anti-abortion stance as well as their attacks on LGBTQ equality. It argued that trans students have an unfair advantage to cisgender students, and that they have "deprived" them from titles and scholarship opportunities.
Despite statistics showing no such advantage exists, people still claim the lie is reality.
On February 14th, Mitchell beat Terry Miller in a 55m race. As a result, the case seems to have lost some credibility.
However, Mitchell stood her ground.
"I don't think it could go against [the case], there's still tons of girls that lose on a daily basis."

"I try to just clear everything out of my mind, this is just track, you know, it's just running, just focusing on myself, not trying to think about anything else that's been happening."
The ACLU made a statement on this particular case that it is a "a dangerous distortion of both law and science in the service of excluding trans youth from public life".
The same complaint was filed by two additional girls—recruited by anti-trans groups—in the Connecticut school system.
A week later, a united front of women and LGBTQ+ rights organizations stood with Miller, and released a public statement collectively. Many groups cosigned on the statement, which was in support of transgender student athletes competing alongside their cisgender peers.
Miller herself released a statement on the complaint, defending her participation as a sprinter.
"I have faced discrimination in every aspect of my life and I no longer want to remain silent."
"I am a girl and I am a runner. I participate in athletics just like my peers to excel, find community, and meaning in my life. It is both unfair and painful that my victories have to be attacked and my hard work ignored."
Many folks on the internet have jumped to Miller's defense.
Kate Farrar, the executive director of Connecticut Women's Education and Legal Fund, was one of the cosigners on the collective statement.
She told Outsports:
"The heart of feminism is acknowledging gender identify and recognizing all aspect of oppression. In that vein, we felt the need to show a united front of support for transgender rights in our state."
Keep reading...
Show less
A woman requesting the presence of her two sisters during childbirth led to an awkward misunderstanding involving her transgender sister-in-law.
Redditor "AITAThrowaway8787" excluded her brother's wife from attending the intimate gathering and was consequently accused of transphobia.
After a severe backlash, the original poster (OP) asked AITA (Am I the A**hole) in the popular subReddit forum where people discuss if they are guilty of committing something objectionable.

The expectant mother wrote:

"So basically, I thought this was a pretty cut and dry situation, but apparently not, as I'm getting a lot of judgement (some bordering on abuse) from different people and my phone is blowing up."
"So I want to know if I was out of line."
"So I'm 6 months pregnant, and I've been very open about what kind of way I want to give birth."
"I've discussed this with my group of girlfriends extensively, along with my family. I ideally want to have a natural, unassisted birth at home, which is near a hospital if things start to shape up as problematic."
"Now, for this process, I want support, and of course my husband is going to be there, but also I want my two sisters to be with me."
"This is where things get controversial."
"In my many conversations with friends and family, I mentioned I want my sisters there with me. I do not want my brother there, that would just be weird!"
"But, in these conversations, my trans-sister-in-law was present, and she got the idea she would be included in this childbirth situation."

The OP mentioned she did not know about of her sister-in-law's transition until recently and explained the reason for excluding her.

"Just for reference she transitioned around 3 years ago. I was unaware of this until last week, when she told me if there is anything in particular she should bring for the birth."
"I calmly mentioned that I am very selective over who I want in this very intimate situation, and told her than I hope she isn't offended if she isn't there for the birthing."
"This is when things blew up. She lost her temper and I got a torrent of emotional outbursts."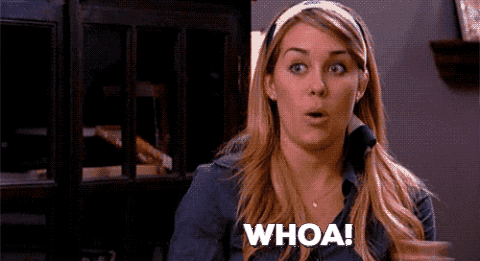 Giphy
"She said that she would never be able to give birth herself and excluding her is taking away from her womanhood and depriving her of her only chance of experiencing this expression of femininity."
"When she found out my two sisters were going to be there she told me that I was transphobic and she has as much of a right to be there as they do.
"After this, I received many emails, facebook messages, and text messages from several different people, calling me transphobe and many other hurtful things."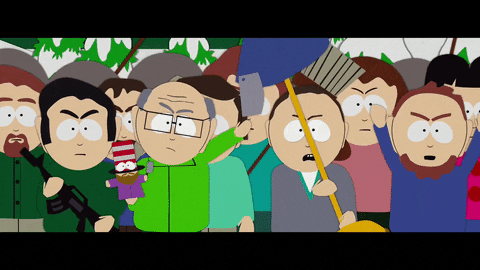 Giphy
"My trans-sister-in-law is very active in the transactivism community (which I fully support), and apparently she told them what had transpired. This has obviously rallied them to harass me, and now I'm starting to wonder if I messed up."
"I kind of wish I never mentioned anything about the birthing process to her, maybe I should have just kept all these plans to myself so she wouldn't feel excluded."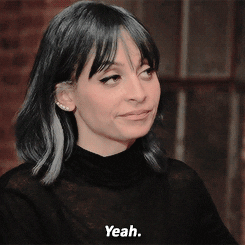 Giphy
"I'm aware transpeople have a pretty sh*tty deal in life, and perhaps this added to their feelings of exclusion."
"But the other part of me says, it's my birthing, I'm going to very vulnerable and exposed, and I (perhaps selfishly) owe it to myself to make it as comfortable and safe for me as possible."
The OP opened the floor for discussion on whether or not she was being the a**hole.
Many Redditors expressed that childbirth was not a spectator sport and that the dispute had little to do with transphobia.

"NTA - UM WHAT?!? No one gets to be at the birth unless the mother (you) invites them. People are there to support you, no one has a 'right' to be there."
"The fact that she reacted this way and made it about herself and her experience is proof she shouldn't be there. If you had a female born sister who felt entitled, but for WHATEVER reason you didn't want there I'd tell you the same thing."
"Make sure there is no way she can show up. You don't need that stress to deal with." – AlwaysAnotherSide
"Plus it's her sister .. in law. Sisters arent typical birthing room invitees to begin with. In laws even less so. The fact she assumed instant invite as an in law is very Just No." – rainjays

"Same here. I would have liked to be present during the delivery to hold my sister's hand and encourage her, but she clearly stated she wanted our mother and her husband and no one else."
"I never gave it a second thought as I didn't want to be the cause of stress during such a huge occasion." – LibertyUnderpants
It all boils down to whom she feels comfortable with.

"I think it depends on how close you are. I know many aren't but my my sister and I are in our 30s and best friends."
"We talk to each other every day and see each other almost as much. I would want her with me in any life changing situation, because our lives are so interconnected for so long, I trust her to take care of things with my best interest in mind if something went south." – BlatantNapping
"Yeah, some how she got the idea because OP was doing it at home/happy talk about her plans that it was a big tea party rather than a child birth. She can stay away!" – AlwaysAnotherSide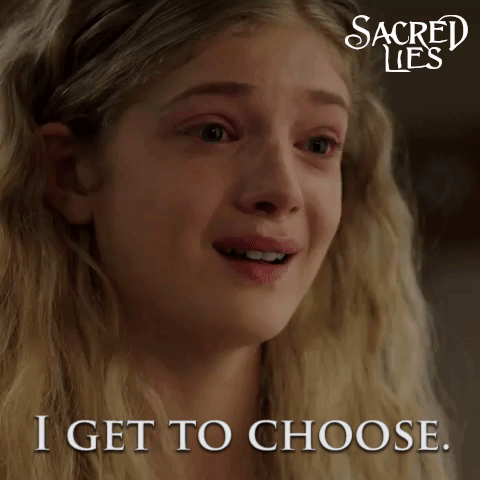 Giphy
"Especially after this behaviour... how are you going to feel comfortable now?! People need to understand that the mothers relaxation, trust and comfort is literally life saving for her and the baby."
"And (more likely) will reduce labor times and minimise pain. No one has a 'right' to be there for any reason if it makes the mother uncomfortable." – AlwaysAnotherSide
"So let me get this straight...."
"Your sister-in-law only just told you about her transitioning a week ago, yet she expects you to include her on the most terrifying/joyful event in your life? And when you said no, only expecting to have people you've known for your whole life there, she sent a wave of misinformation out there to get people to harass you?"
"Tell her it has nothing to do with her being trans, but everything to do with her behavior now and not respecting your wishes about an incredibly life-altering event. It's your pregnancy, not her chance to use you as a proxy." – TheAlfies
This user did not appreciate that the sister-in-law made it about her.

"Even if she were there, it's not something you make about yourself, you're support for the mother not making the whole thing about your 'experiencing womanhood'. She needs to get over herself, childbirth is not a spectator sport." – frecklyfreakyfoo
"The way I see it she is using the fact that she is trans to be manipulative. Because she's not getting her way she perceives it as an attack because she's trans and that's not the case."
"She then in turn is getting other people to call OP transphobic, all because she isn't getting what she wants." – littlejupiter5
We got to hear from another perspective.
"Trans woman here. You are not being transphobic here. You alone decide who gets to attend the birth and you are NTA."
"Dysphoria is a b*tch and your SIL should get this sorted out in therapy." – SuddenPresentation0
Redditor "AlwaysAnotherSide" offered a no-holds-barred explanation to avoid further confusion over the sacred and personal nature of childbirth.

"Is this a cultural change? Why are people confused?"
"It's not hard: mother needs to feel ok moaning, pooing, moving around in weird ways, not being able to talk, being afraid, crying, not having control over her body, having her cervix expand to 10cm!!! and vagina stretch, perenium tear."
"Why on earth would you think you are invited just to see baby the very second it rips out of her vag?
"Is it because we don't have some social construct for introduction Bub to the family/community? Or people just don't understand because birth and post partum life are not depicted accurately in popular culture?"
"NTA...even if she WAS a biological woman NO ONE has a 'right' to stare into another person's vagina while they push out a human naked and in pain without thier express permission and enthusiastical consent."
"F'k her for using this MANIPULATION tactic. And her friends for harassing you. As if your vagina is public property for viewing by and and everyone for the sake of political correctness."
"Your sister's are YOUR sister's. They aren't near strangers whose family you married into. Even if she was a bio woman you would STILL be in the absolute right to be uncomfortable with a near stranger seeing you like that over your own family." – Mlynn44144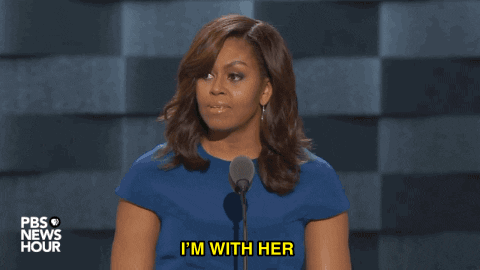 Giphy
It is ultimately the OP's choice.

"NTA - Your birth your rules. If you decided to pick one blood sister over the other then that's also your choice."
"Her being trans isn't an issue. They're an in-law and not someone you grew up with."
"Your sister in law seems entitled. I understand sensitivities due to oppression her community receives but this is not one of those cases and they're being entitled."
"There's plenty of born women who never experience giving birth. She should get over it."
"SHE and no one else has any rights over your birth."
"If you wanted to replace your husband with a juggling clown that's YOUR CHOICE." – CookingwithHafsa
"NTA and your f'g husband need to stand up for you! My wife is pregnant and if anyone in my family demanded to be in the room while she was giving birth I would nip that sh*t in the bud instantly."
"OP no one is entitled to your experience and your body. You did nothing wrong and the people contacting you have a pretty sh*t moral compass." – AlluringAllura
Reddit has spoken. Childbirth is about the mother and child most of all.
Keep reading...
Show less