People tend to think of Barbie as a role model.
She's both a medical doctor and an astronaut, after all! Of course, so is Mae Jemison.
But just because Barbie is among the most accomplished dolls in the world doesn't mean she doesn't have some skeletons in her closet.
---
The hashtag #BarbiesDarkSecrets has been circulating around Twitter, with users sharing the bits of Barbie history the doll never wanted you to know.
Barbie's secrets range from innocent to criminal...
Who is Barbie really behind the facade of her public image?
There's a lot of things you never realized while playing with Barbies as a kid.
Barbie is wanted in multiple states.
In a past life, Barbie was one of the Earth's most terrifying villains.
And of course, she knows how to party.
Barbie has clearly done a few things she regrets...
...but some sins are truly unforgivable.
Never be too sure you know your dolls!
They had their own lives before they met you, after all.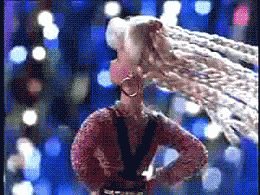 Giphy
For the spry 60 year-old doll, life has been a whirlwind. Learn all about her wild ride with Barbie Forever: Her Inspiration, History, and Legacy available here for pre-order.
"Barbie Forever: Her Inspiration, History, and Legacy presents a detailed, full-color portrait of this beloved doll through all-new interviews, original sketches, vintage photos, advertisements, a foldout timeline, and much more. Explore how the doll came to be, what it takes to create one of her many looks, and how her legacy continues to influence the world."
If you're all about the fashions, Dressing Barbie: A Celebration of the Clothes That Made America's Favorite Doll and the Incredible Woman Behind Them is available here.
"Published in commemoration of Barbie's sixtieth anniversary, Dressing Barbie is a dazzling celebration of the clothes that made America's favorite doll and the incredible woman behind them."