Americans Explain What The Rest Of The World Isn't Ready To Hear Yet
America is in the know about a few things.
I know it seems we're crazy and hostile.
That doesn't mean clueless or blind.
Say what you will but the one thing we're not is naive.
We're blunt. Just roll with it.
Redditor Tell_me_why-wanted everyone to sit down, take a deep breath and listen to some hard truths. They asked:
"Americans, what is the rest of the world not ready to hear?"
---
Why do humans hide our heads in the sand? You can't ignore reality. At least not for too long.
400 What?!?!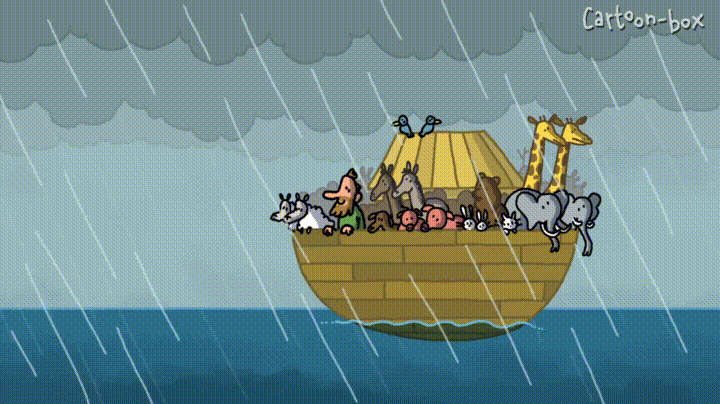 crossover noah GIF
Giphy
"That someone personally spent over $400 million on a replica of Noah's ark in Kentucky. Like actually. I'm not even kidding. It's several football fields long."
Csj2454
Extremists
"Twitter/Reddit are probably the worst representation of American culture possible. Life outside these two platforms are completely different no matter what way you spin it. Reason being, extremist opinions are the ones that get the most fake internet points, so thats all you will ever see."
WRiPSTER
Psychos
"Most New Yorkers aren't psychopaths... all of us are."
You8mypizza
"I find this so weird - I've been to NYC twice. Everyone was super friendly. Like way more friendly than I expect other Scottish people to be."
"At one point we were standing (to the side, we're not animals) trying to work out how to get somewhere and a nice man in a business suit stopped and helped us without asking? Admittedly, NYC was less friendly than the less of the US, but still way friendlier than I'm used to at home. Folks in shops would talk to you, folks on the bus would hear our accent and want to talk to us, it was honestly exhausting."
BonnieMacFarlane2
"American pizza"
"I went to Italy and there was a restaurant selling 'American pizza' which was pizza with french fries hot dogs and more ranch than pizza. He said it's authentic American pizza and it's how everyone eats pizza over there. I told him I'm from America and I've never once seen anyone eat that. He told me i was wrong and it's how all Americas eat pizza y'all are crazy too."
Arik_the_Bruce
The Coolest
Season 2 Yes GIF by Paramount+
Giphy
"Henry Winkler gets even cooler after happy days."
myclueis
"Met him at a comic con. Nicest guy, let anyone take pictures with him and giving hugs to everybody."
Silent_Bob_82
Oh the Fonze. Who knew he'd get a second wind?
NOOOO!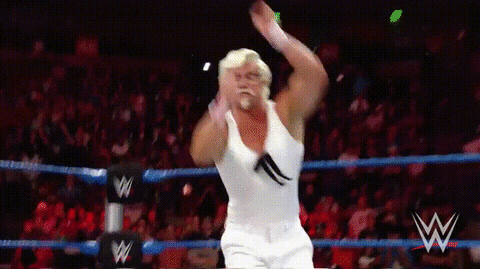 kfc GIF
Giphy
"KFC will have a new seasoning on the chicken sandwiches."
Ok_Mangobro
No Laughs
"M*A*S*H is better without the laugh track."
McFlyFarm
"I just listened to a podcast that mentioned this today (Conan O'Brien Needs a Friend) - apparently there was a rule that they could never use a laugh track while they were in the operating room. The guest of the episode (Stephen Merchant) explained how he thought MASH was great in the UK, then saw it in the US with the laugh track and thought 'My god, Hawkeye's an a-hole!'"
jwilcoxwilcox
Sunshine State People
"The only reason 'Florida Man' exists is because of Florida's laws about the accessibility of crime documentation, which makes it a goldmine for tabloid journalism."
Agent_Onions
Bad America
"America isn't the best by far, but as an African American I know the racism in other big countries is way more overt, I've experienced it and sadly realized America is one of the few places I can live in somewhat peace."
Low_Lettuce_8467
"No doubt. The racism in America can be very subtle at times but in other countries when they're racist, holy crap, they're freaking racist! Like mimic a monkey, throw a banana at you racist. It was wild to experience."
Concealer77
Still Important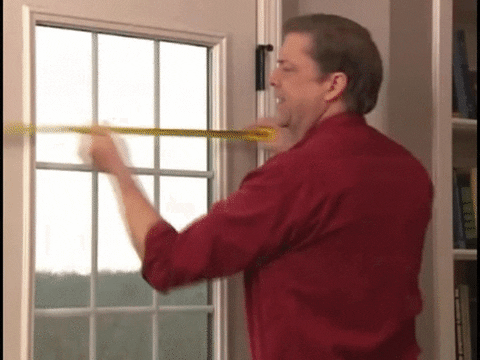 tape bert GIF
Giphy
"The use of the Metric system is way more prevalent than you think."
Foresight2187
Americanized...
"American food isn't just burgers and fries. It's Americanized versions of all the cultures that immigrated here. Like hard shell tacos, ny and Chicago pizza etc."
idk-though1
"We have lots of variety."
Traditional-Ad-4712
"We did make buffalo wings though."
GoobsterInc
Color
"Racism is not just an American problem. I've heard so many Europeans say that only in America do people of color experience discrimination, and that in Europe everyone lives in total peace and harmony and no one 'seeing color.' Complete BS."
Geodudette2014
"I think the main reason racism is so heard about in America is shearling that we have more Black people. America is around 13% Black while Europe is around 3%."
"Surprise, sur-f**king-prise, racism is more vocal when there are more chances for it to happen. Also, we have for decades, really centuries, had equal rights be a constant debate. I find that when you hear about bad stuff a lot, it becomes more of how much of a thing you hear than the scale that is most memorable."
CaptainBlobTheSuprem
Not Exclusive
"America is not as exclusive and xenophobic as you might think. Nearly anyone of any origin can come here and be considered American. Whereas if you visit a lot of other countries no matter how much you know about or appreciate their culture, or how long you have lived there, they will never consider you one of them."
xthesavior
Oh Florida...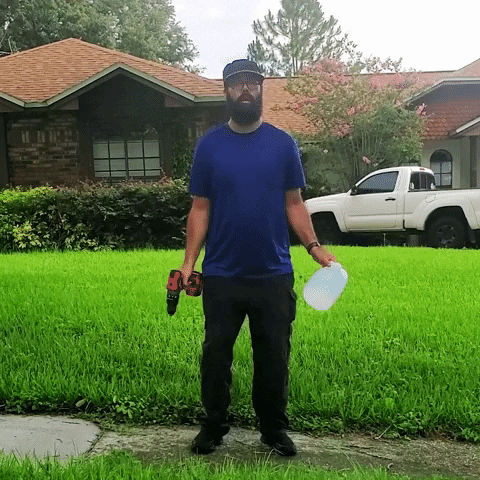 Prepare Yard Work GIF by City of Orlando
Giphy
"The only reason 'Florida Man' exists is because of Florida's laws about the accessibility of crime documentation, which makes it a goldmine for tabloid journalism."
Agent_Onions
100%
"The government is not an accurate reflection of the people. The vast majority of Americans are moderates who have views all over the spectrum depending on the topic. I was really thinking about how its everywhere that the American population is either 100% left or 100% right like many of the politicians. It's so hard for bipartisan policy to go through because the majority of politicians, specifically on the federal level."
"Just go with whatever their side of the isle is pushing and not really making the decision based on how they view the proposed policy. Like how we keep getting stuff with 100% Republican support and 100% democrat rejection or vice versa. I could've explained it better."
spade13F
Get Fit
"The FitnessGram™ Pacer Test is a multistage aerobic capacity test that progressively gets more difficult as it continues. The 20 meter pacer test will begin in 30 seconds. Line up at the start. The running speed starts slowly, but gets faster each minute after you hear this signal. [beep] "
"A single lap should be completed each time you hear this sound. [ding] Remember to run in a straight line, and run as long as possible. The second time you fail to complete a lap before the sound, your test is over. The test will begin on the word start. On your mark, get ready, start."
Super_Adventures
Travel Issues...
"We have more cities than New York, LA, and Miami. It's not just these 3 places and the rest is flyover country. Also, our country is HUGE. The bigger states, like mine (PA), you can drive for 6 hours in one direction and still be in the same state. I remember my family had to tell an English couple that was going to be in Erie for a week or two that we wouldn't be able to meet them for tea since we're on the opposite side of the state. That goes for flights, too; you won't be able to visit New York, LA, and Miami all in one or two weeks."
_Ping_-
We have enough...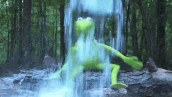 Water Douse GIF
Giphy
"We have a buttload of fresh water. When the climate crisis is in full impact we will still have usable water in the country. I said in the country, not that the entire country will have usable water. The Great Lakes are one of the largest fresh water systems in the world. And if you are worried about pollution here, you clearly haven't been to much of the rest of the world."
Food Constraints
"Despite there being an obesity epidemic, there are many MANY children who are hungry. Unfortunately, the foster care system is a worse outcome sometimes. We have many, many hungry children."
RioBlue93
"Currently teaching 'saving and spending' to my first graders. They had to answer the question 'what is one thing you would like to save up your money for?' One of my students wrote 'money to buy some food.'"
BreezyBolognese
It's time to face realities. We can't ignore facts or life. Move along.
Want to "know" more?
Sign up for the Knowable newsletter here.
Never miss another big, odd, funny or heartbreaking moment again.
Reddit user tjeast asked: 'What did you find out after a first date that was a deal-breaker?'
As much as we would love to be able to date one person, for that to be the right person for us, and for the two of us to get on with our life together, we all know it's going to take at least a few tries to find the perfect match.
But some of these matches make us want to throw in the towel.
You've got to listen to your gut (and your eyes) when you sense a red flag.
Redditor tjeast asked:
"What did you find out after a first date that was a deal-breaker?"
Just... A Couple... Of Red Flags
"I found out that he had restraining orders against him from not one, but two exes. He also asked if he could move in with me on the first date."
- lalalabeeee
An Ex Collector
"On the surface, he was a lawyer with an Ivy League degree. Then just one layer deep, he had six kids with five different women."
"One of his exes hated him so much that she took their kids to Germany to get away from him."
"And the kicker (yes, more than the Germany ex)? His youngest was six months old and he was sleeping on his latest ex's couch."
- Banjo-Becky
Questionable Connections
"I met up for drinks with a woman, and she started telling me about how she thought I'd get along with her brother. After a couple of drinks, we ended up at the bar where her brother worked. He's a h**l of a guy."
"We kept playing hair metal on the jukebox and drinking beers. She went from saying I would get along with her brother to I remind her of her brother. The more she drank, the more she said it."
"We ended up making out, and she started repeating the s**t about her brother while trying to get something going with me."
"I made sure she got home safe, but that s**t creeped me out so much that I never spoke to her again."
- weeew87
Secret Babies
"Prior to our first date, he said he didn't have any kids."
"While he was driving me home after our first date, he mentioned that he hated letting his baby mama use his car because she always messed with the radio stations and that it took forever to get his seat adjusted back to how he liked it."
"I was just out of high school and wasn't looking to date anyone with kids. With how disrespectful he was during our date, finding out that he had a kid was an automatic deal breaker for me."
"He then kept calling and texting me and after I blocked his number he kept creating new social media accounts to get a hold of me because he wanted to go for a second date and kept bringing up that he was making good money so I'd be an idiot to say no to him."
- 2baverage
Specific Looks Wanted
"My date kept trying to braid my hair, lol (laughing out loud). At first, it seemed weird, but not like a deal-breaker, but then he KEPT asking."
"The first time he asked, we were walking through the park, and I was telling a story, but he interrupted me, asking, 'Can I please braid your hair?'"
"I laughed, politely said no, and continued talking, but he kept interrupting, asking to braid my hair."
"I asked why, but all he said was, 'I just want to braid it,' and kept reaching for my head. I swatted his hand away a few times, and when that didn't work, I told him I was ready to go home."
"It was so creepy!"
- TheDahliaXO
Her Body, Not His Plans
"He told me that he couldn't wait to have kids with me and that he had picked out our kids' names."
"When I told him that this was our first date and that I wasn't sure about kids and that this was a super creepy thing to say to me, he insisted it was my duty as a woman and that it would make me very happy."
"Yeah, there was no second date."
- NymeriasWrath
Just Practicing for Thanksgiving!
"He was a felon. He had a really unbelievable story about being locked out of his ex's house and he broke in while JUST HAPPENING to be holding a rifle from Turkey hunting. Terrifying."
- _lmmk_
Very Different Interests
"She got off on watching the guys she was with get in fights. She gave some dude the come-f**k-me eyes and then expected me to brawl when he came up to hit on her. F**k no, girl, maybe you can catch a ride home with him."
- discussatron
No Third Wheels
"Her other guy showed up in the middle of our date. She said, 'Can I talk with him for a minute?'"
"I said, 'Sure,' and then walked out the door and never looked back."
- New2ThisThrowaway
Not a Good Morning
"She was married. We met at a bar and left together. We went and had dinner, saw a movie, and she spent the night."
"The next morning she said, 'I wonder if my husband figured out I didn't come home.'"
"Then she asked me for a ride to work, and I got a ticket because she didn't wear her seatbelt."
- PM_ME_THEM_TACOS_GURL
Totally Wrong
​"He asked me to pay for his court fees, that was my turn-off, so I wanted to leave to end the date."
"I said my goodbyes, and then he threatened to tell the whole restaurant I was having an affair and cheated on him if I left."
"I stayed in fear of embarrassment."
"Later, I excused myself to the restroom where I made my escape to the door. He saw me from the window."
"I saw him coming out, so I ran a bit, and when I looked back, he was chasing me. (I got away, but wow.)"
- Ok-Ambassador-8982
Supporting the Arts
"He was a really bad magician. He brought cards and everything, but he couldn't land a trick."
"I felt bad and took him up on a second date, but that was it."
- Durdengrl322
Financial Investments
"He lost a pile of money in crypto and NFTs. But he still tried to convince me to get my money into it."
- hanginwithyuka
"Some people cannot be saved from themselves."
- Creative_Recover
Unrealized Love
"I think she was in love with her best friend and didn't realize it."
"She told me she and her long-time best friend she called her 'wifey' lived together in a single room with the friend's baby. She said that this friend always comes first and they're inseparable. They also have gotten kicked out like three times from house to house."
"She left the date early because whoever they were renting from was threatening to kick them out."
"We never really talked again but I wanted to tell her she shouldn't be dating because she's already in a relationship."
- PupEDog
We've all heard of first date fails, terrible dates in general, and big relationship deal-breakers, but just the same, we can completely understand how these were such major deal-breakers.
From lying about their real life to trying to involve us in something we're not interested in, there are some people who are simply not meant for us because their lives are just too different from ours. And that's okay!
People can be just the worst, right? Everyone on earth has a million stories about their fellow human beings acting downright terrible. From cheating partners, to rich jerks, to random acts of cruelty, we've all seen humanity's darker side. It should be little surprise then that the people of the internet have some of the most infuriating, cringe-inducing stories about horrible people—and we've collected them for you here!
One of the lamest ways to insult someone is by describing their behavior as being gay.
The attempt at emasculating a perceived straight heterosexual male by comparing his actions to something that a homosexual male might do is a common form of mockery by alpha males.
Examples include mocking a guy who gets manicures, wears pink, or sits with his legs crossed. "Gay, gay gay," says the immature antagonizer.

Typically, the ribbing occurs between friends and is not prompted by verbal attacks.
Still, this casual form of bullying can be tiresome and only perpetuates misconceptions and stereotypes that can be harmful to the LGBTQ+ community.

Strangers online shared their experiences being targeted when Redditor Spagoobli0 asked:

"What is the dumbest thing people called you gay for?"
Apparently, maintaining good hygiene is so gay.
Being Clean
"i was called gay for showering daily."
– ilive4manass
"with other men?"
– intheken

Scrubbing The Backside
"I was told it was gay to wash my a**. The guy was recently evicted for defecating on his own floor for 6 months and not paying taxes."
– my-recent-throwaway

Pro-Tip
"In boot camp we shower with other dudes. I had someone call me gay in the shower for washing my a**. As if the only reason for washing my a** is to make it presentable for someone else. Nah, dude, I just don't want skid marks in the tighty whities they make us wear."
"It's not even like I was doing it weird. Like if I was bent over spreading my cheeks so everyone could see my brown eye, that would be one thing. But I literally just took a handful of suds and ran it down the crack a couple times because, pro tip to my fellow dudes; the water running down your back is not enough to clean the part of you that poop comes out of."
– Morningxafter

Lotion Up
"I once had a friend of mine stop by before we were going to meet some people for brunch. I had just taken a shower and gotten dressed when he walked in the front door (I always had a just walk in policy, suburban life). I have pretty dry skin so I was putting on a bit of moisturizing lotion. First words out of his mouth were 'moisturizing? That's pretty gay isn't it?' I said 'If feeling like I don't want to scrape my skin off is gay, whip out the d*cks!'"
– bg-j38

Keeping up with appearances is hard enough.
The Damaging Effects
"'Gay' was the first 'dis' I ever heard, I had no idea what it meant for like a year. I just knew it was the worst thing to be. My whole generation struggled with that and I really feel for the people who had to come out to friends and family when I was young, it must have been really tough. I came out as bi about 6 or 7 years ago and that was pretty brutal, and the only reason I came out was because something happened that made it clear I was. Tbh it was f'king humiliating and awful at the time, it really f'ked with my head and my self worth. I am totally, 100% ok with it now, in fact I'm kind of proud I have the balls to tell people I'm bi now. It's become who I am and I'm ok with it.
"Just to be clear I've never had an issue with anybody being gay, at all. It's just for me it was a really difficult thing to deal with. Extremely personal. A lifetime of unconsciously being told gay was 'bad' has an effect on me, I wish it didn't but the truth is it did. I have mad respect for all openly gay and trans people."
– NitroD*ckclapp

Revealing Color Choice
"Had a guy genuinely ask if I was gay because I was wearing a red pair of Vans."
– LemonMan589
"Maybe he was cruising."
– InverseRatio

List Of Indicators
"I was a child in the 80s. Calling people gay was standard derogatory talk for checks notes literally everything. Bad play in sport, choice of clothes, hobby, etc."
– f_ranz1224
The Hopscotcher

"I was called gay for about 6 months in middle school for jumping down a hopscotch thing as I walked past it after lunch."
– Sado_Hedonist
What happens in the bedroom...

Going Down
"Like giving oral sex to my wife. Will never understand that."
– Beenthere-doneit55
"Fellas, is it gay to go down on a woman?"
– raveturned
"I view it selfishly. It combines the two two things I love the most, eating and having sex. If that makes me gay, so be it."
– Beenthere–doneit55

Flawed Logic
"They think if you'll do down on your wife you'll go down on a guy?"
"How would the two even translate??"
– WillieOverall
Even before I came out to my friends as gay, being called anti-gay slurs–even in jest–only suppressed my inclination to want to share my truth.
One of the things I've been mocked for during high school pre-coming out was my love for Disney.
The girls had no problem sharing my passion, but the jocks made fun of me for wearing a Mickey Mouse T-shirt to school, saying I was a "sissy boy" for liking Disney and that only "f*ggots" liked Disney.
Now, I know plenty of demographics–gay and straight, all ethnicities–that universally appreciate Disney. But I have to say, good on them for being accurate in knowing who I was before I did: a proud f*ggot who loves Disney.

All of us have surprising or unusual things people do that turn us on.
These can be simple things, like washing dishes, reaching for something on a high shelf, or pouring a drink which, whether it's the person doing it or the act itself, turns out to be surprisingly sexy.
Rather more interesting, however, are the things people do that draw us to them that aren't remotely sexy at all, but in fact completely wholesome.
Even so, seeing people do these things, or behave in this manner still has the same power to make us fall completely weak at the knees and melt our hearts.
Redditor levoyageursansbagage was curious to hear all of the innocent things that people find utterly alluring, leading them to ask:
"What is the most wholesome behavior you find really attractive?"
Excitement Can Be Infectious

"When people get really excited over something they enjoy."- BoiledCabbage
"Being genuinely excited about something."
"I love me a nerd."- Howdydobe
Loving All Living Things
"It was really hot and little rain for a couple of weeks and we have backyard critters roaming around typical of the suburbs."
"So my wife puts a big Tupperware bowl of water out that she changes daily in case an animal gets thirsty."
"I was looking at it one day and a stick had fallen in the bowl so I went to remove it."
"My wife yells at me, 'No! Don't take the stick out, that's so bees can crawl out if they fall in'."
"I thought it was adorable."- yakfsh1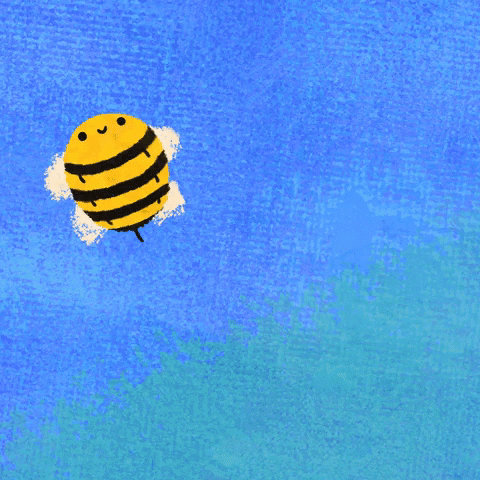 Honey Bee Loop GIF by Kev Lavery
Giphy
Truly Unforgettable
"When someone remembers a really random small detail I've only mentioned once."- Starriyer
Compassion Over Convenience
"Doing the right thing even when it's inconvenient."
"I was on a date and he took a call from a friend in crisis."
"They worked the problem out and he said 'I love you' to his friend (who said it back)."
"He explained he needed to take the call and apologized that it happened during the date."
"No apology necessary!"
"He demonstrated loyalty and vulnerability and it was incredibly sexy."
"Even better that it's just who he is; none of it was for show."- Hiberniae
"When someone helps old people."
"Maybe getting up to give their seat to them in a public bus or in general, helping them carry their heavy bags, or something."- itsMat_hi_ka
"When a person knows the right time to simply listen to someone in distress and the right time to offer advice."- Old_Army90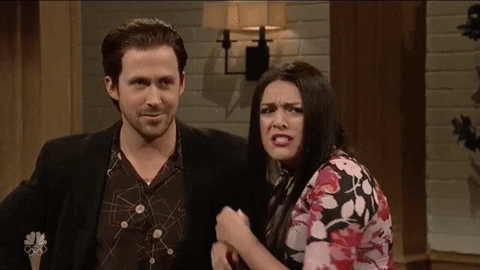 Giphy
The Greatest Love Of All...
"My husband will run around playing games with our son in the playground and will fully commit to whatever game that is.'
"There's no standing around talking to the adults, he will get fully involved in the make-believe world."

"10/10, fully present parenting."- Ambivertigo
The Gift Of Laughter

"People that make themselves crack up."
"People with their particular and weird little sense of humor that unashamedly laugh at what they think is so funny."
"Extra points if they're laughing because of a joke they're telling themselves."
"It's my favorite thing to see someone do."
"As long as the joke doesn't seriously hurt other people."
"I love good dark humor."
"If someone's genuinely trying to be hateful, it loses appeal completely."- tresjoliesuzanne
"When I'm with my wife at a restaurant and the baby in the next booth is staring at her, she will wave to the baby and make funny faces to get the kid to smile/giggle."
"That."- SadConsequence8476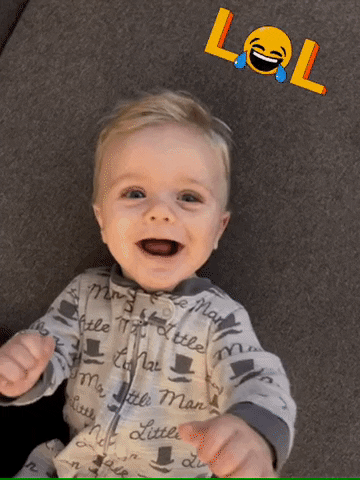 happy baby lol GIF by TheMacnabs
Giphy
Heal The World...
"I went backpacking with my boyfriend for the first time recently and I noticed that anytime we came across a little piece of trash on the trail, he would pick it up and put it in his pocket to throw away properly at the first opportunity."
"It just highlighted to me that he was conscientious and kind even when it came to things a lot of people would overlook, and I found that incredibly attractive."- snickerdoodle--
Happiness Comes In Many Forms

"Seeing a man be genuinely happy for someone else, I recently discovered this about myself."- West_Cherry3944
Literal Food For Thought
"A friend of mine has this habit of making sure that everyone around her has eaten on time."
"'A well fed tummy makes the brain think properly'."
"That's her exact words."- in_out_in_out_·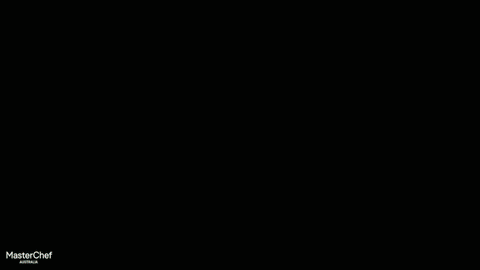 Food Cooking GIF by MasterChefAU
Giphy
No One Should Take Themselves Too Seriously
"Silliness, the sillier the hotter."- Fearless-Finish9724·
The Epitome Of Selfless

"My husband grew up extremely poor."
"Not homeless but close."
"Whenever we're out and we see someone asking for food, he will quietly walk over and take them to whatever restaurant they want."
"He will then order them whatever they want."
"When we met, he was in grad school and had no money."
"He still did this."
"It made me swoon."- curryp4n
Reading these heartwarming and touching affirmations, it does give one pause that kindness and compassion are considered so unusual.
Even so, no doubt that's what makes selfless, and kind-hearted people so attractive.