America rarely listens.
That is because America always believes it is right.
That is not an unpatriotic admission.
I know many people will read it that way, but that would be a false assumption.
America needs some hard truth.
That is the only way to heal and move forward.
Who is willing to listen?
Redditor Pacificfighter wanted Americans to be open and hear about some facts they can no longer ignore. They asked:
"Rest of the world, what are Americans not ready to hear?"
We really need to understand how our politics has made us look. It's a disaster.
Heroes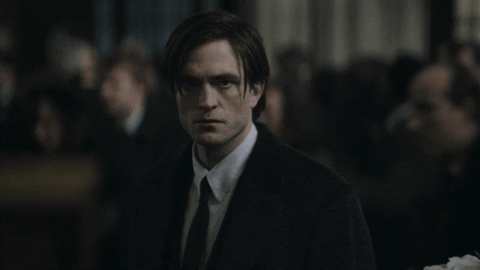 Robert Pattinson Reaction GIF by The Batman
Giphy
"Current Batman and Superman are British."
elusiveclownface
"Current Thor is Australian, and that's working out pretty well."
eaglescout1984
be healthy
"Just because it's 'organic' doesn't mean it's 'healthy.'"
SLVRVNS
"When the organic craze hit, the labeling and usage of the word killed me. I got a dual undergrad in chemistry and comp sci, so my mind can be very literal. Some things are absolutely organic, even if they are grown with pesticides bc they are organic compounds. WTF people."
stannndarsh
Weird
"Treating politicians like worship leaders is kinda creepy."
JewishPastor
"It's not just the political parties. It's identity politics across the board being leveraged. You should see the subgroups in society that hate each other. You have to laugh when one group that fits into the same general group hates the other group because they aren't '(group name/type) enough.'"
topcrns
Recovery Time
"You shouldn't have to give birth then go back to work a week later."
OldGreySweater
"I won't even get a week. I'll have to call in "'ick' when I'm in labor/giving birth and then as soon as I'm discharged from the hospital (usually within 24 hours for vaginal deliveries) I have to go back to work because I'm not eligible for any maternity leave at all."
"I honestly have no idea how I'm going to manage, but I am super jealous of other countries that have paid maternity leave, lower maternal death rates, and they also aren't paying $40,000 every time they have a baby."
oh_hey_look_its_me
Service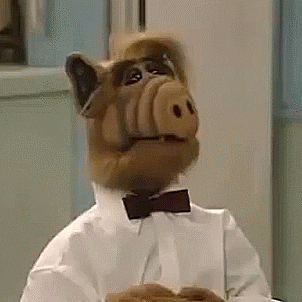 miami vice ok GIF
Giphy
"Your tipping system sucks."
SwingJugend
It's not that difficult to tip. Just do it.
Speak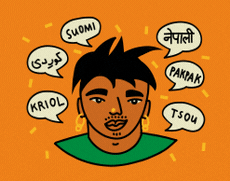 Talk Talking GIF by Wikipedia
Giphy
"It's normal to know more than one language."
insomniacMacbeth
"This really depends on where you're from. There are lots of monolingual people outside the US. IIRC ~50% of the world is monolingual."
Budget-Tie-3222
Blurred Lines
"Religion isn't something that should be tied so tightly to politics."
james_t_woods
"Religion in America is, in general, a mess. Here in the UK, religion has some power in politics but not to the extent that it has in America. Bishops mainly speak on topics like Euthanasia as they have experience with dying people."
CyanideIE
What a Mess...
"The first thought that goes through your head as you enter the ER shouldn't be 'how am I gonna pay for this?'"
PygmeePony
"I owe 100k+ in medical debt I'm never going to pay. It doesn't effect your credit so who cares. I just ignore it has no effect on anything. Some people are just idiots and take out loans to pay medical bills and then end up owing to a third party that will affect credit. The American system is great if you know how to take advantage of it."
Costco92
Who Cares?
"Other countries don't usually have such an obsession with high school sports. We have teams, maybe soccer, basketball, hockey... but if the team wins the cup or championship, good for them, no one else really cares about other people's after-school activities when you have your own."
Cloud_Murph
frauds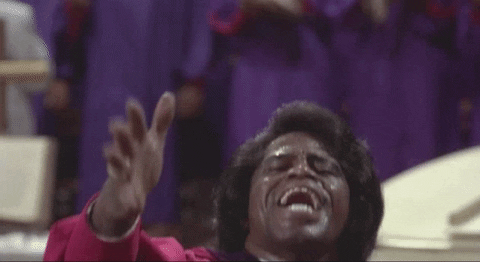 James Brown Church GIF
Giphy
"Celebrity pastors, commercial mega churches and other such things go against the teachings of Christianity."
UrMa9
America. Did you take notes? The world is watching.
Want to "know" more?
Sign up for the Knowable newsletter here.
Never miss another big, odd, funny or heartbreaking moment again.
Keep reading...
Show less
America is in the know about a few things.
I know it seems we're crazy and hostile.
That doesn't mean clueless or blind.
Say what you will but the one thing we're not is naive.
We're blunt. Just roll with it.
Redditor Tell_me_why- wanted everyone to sit down, take a deep breath and listen to some hard truths. They asked:
"Americans, what is the rest of the world not ready to hear?"
Why do humans hide our heads in the sand? You can't ignore reality. At least not for too long.
400 What?!?!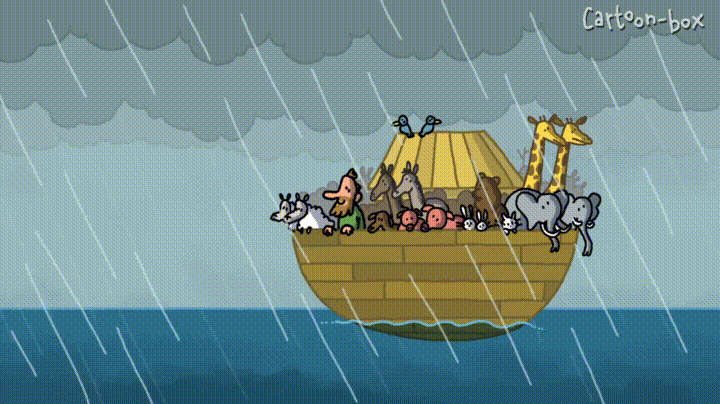 crossover noah GIF
Giphy
"That someone personally spent over $400 million on a replica of Noah's ark in Kentucky. Like actually. I'm not even kidding. It's several football fields long."
Csj2454
Extremists
"Twitter/Reddit are probably the worst representation of American culture possible. Life outside these two platforms are completely different no matter what way you spin it. Reason being, extremist opinions are the ones that get the most fake internet points, so thats all you will ever see."
WRiPSTER
Psychos
"Most New Yorkers aren't psychopaths... all of us are."
You8mypizza
"I find this so weird - I've been to NYC twice. Everyone was super friendly. Like way more friendly than I expect other Scottish people to be."
"At one point we were standing (to the side, we're not animals) trying to work out how to get somewhere and a nice man in a business suit stopped and helped us without asking? Admittedly, NYC was less friendly than the less of the US, but still way friendlier than I'm used to at home. Folks in shops would talk to you, folks on the bus would hear our accent and want to talk to us, it was honestly exhausting."
BonnieMacFarlane2
"American pizza"
"I went to Italy and there was a restaurant selling 'American pizza' which was pizza with french fries hot dogs and more ranch than pizza. He said it's authentic American pizza and it's how everyone eats pizza over there. I told him I'm from America and I've never once seen anyone eat that. He told me i was wrong and it's how all Americas eat pizza y'all are crazy too."
Arik_the_Bruce
The Coolest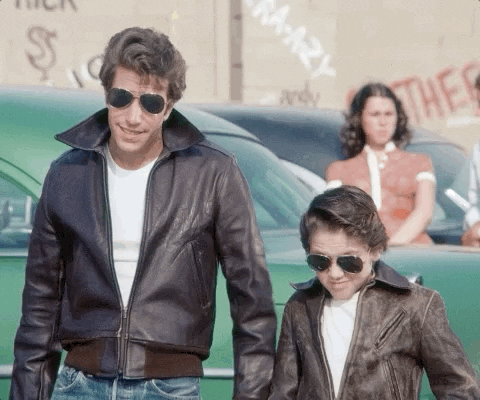 Season 2 Yes GIF by Paramount+
Giphy
"Henry Winkler gets even cooler after happy days."
myclueis
"Met him at a comic con. Nicest guy, let anyone take pictures with him and giving hugs to everybody."
Silent_Bob_82
Oh the Fonze. Who knew he'd get a second wind?
NOOOO!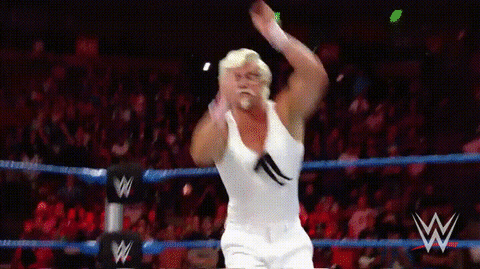 kfc GIF
Giphy
"KFC will have a new seasoning on the chicken sandwiches."
Ok_Mangobro
No Laughs
"M*A*S*H is better without the laugh track."
McFlyFarm
"I just listened to a podcast that mentioned this today (Conan O'Brien Needs a Friend) - apparently there was a rule that they could never use a laugh track while they were in the operating room. The guest of the episode (Stephen Merchant) explained how he thought MASH was great in the UK, then saw it in the US with the laugh track and thought 'My god, Hawkeye's an a-hole!'"
jwilcoxwilcox
Sunshine State People
"The only reason 'Florida Man' exists is because of Florida's laws about the accessibility of crime documentation, which makes it a goldmine for tabloid journalism."
Agent_Onions
Bad America
"America isn't the best by far, but as an African American I know the racism in other big countries is way more overt, I've experienced it and sadly realized America is one of the few places I can live in somewhat peace."
Low_Lettuce_8467
"No doubt. The racism in America can be very subtle at times but in other countries when they're racist, holy crap, they're freaking racist! Like mimic a monkey, throw a banana at you racist. It was wild to experience."
Concealer77
Still Important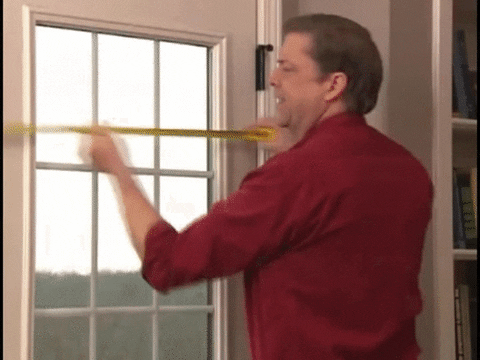 tape bert GIF
Giphy
"The use of the Metric system is way more prevalent than you think."
Foresight2187
It's time to face realities. We can't ignore facts or life. Move along.
Want to "know" more?
Sign up for the Knowable newsletter here.
Never miss another big, odd, funny or heartbreaking moment again.
Keep reading...
Show less
Do we have a health care system that is held together by anything other than a lick, a prayer, and the sacrifices of some seriously overworked nurses and other medical professionals? No.
Do we have common sense, reality-based laws that aren't archaic and rooted in norms from a society that doesn't exist anymore and truthfully may never really have existed? Also no.
Do we have anything resembling a functional or even up-to-date infrastructure system? Three for three, still no.
Do we have the ability to have cannabis and 5 boxes of cereal delivered to my house at 2:47 AM on a Tuesday? This is 'Murika - f*ck yeah we do! (in a lot of places - restrictions apply.)
Reddit user Leon2778 asked:
"Americans of Reddit, what's a good thing about living in America?"
People around the world still hold onto ideas about what America really is. Let's hear it from the Americans themselves, shall we?
Spoiler Alert: there are cats in America and the streets are not, in fact, lined with cheese. Feivel and his whole singing family lied to us all.
Natural Diversity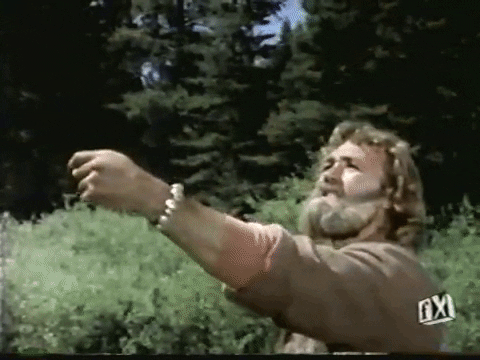 Grizzly Adams 70S GIF
Giphy
"I like the diversity of the landscape & natural world."
"I've been to mountains & deserts & mountains in deserts."
"Been to the ocean with a sandy beach, to lakes with sandy beaches, to lakes with rocky beaches."
"Been to the woods & to forests."
"I've seen so many different native plants, all kinds of animals, & bugs. It's pretty damn cool."
- ghosts-go-boo
"Some people say Americas greatest idea was national parks."
"Yah it's highly commercialized, but it has preserved some awesome nature and in the US we have some of the most amazing and diverse national parks."
"We have forests with trees so big you can drive through, crazy arched rock structures you can drive through, hundred foot tall sand dunes, beautiful Jurassic park style steep mountains, arctic wonderlands, giant canyons, and so many more amazing forests mountains waterfalls deserts and so much more."
- Pristine-Ad-469
"National and state parks."
"National parks are beloved destinations for both citizens and visitors from around the world, even more people visit the state parks."
"With sweeping vistas, stunning forests and incredible wildlife, amazing hiking and camping adventure, parks are one of the brightest jewels of America."
- SuvenPan
"I'm Mexican and I live in the USA. There are plenty of national parks in Mexico too, but they all get filled with houses."
"There's no real authority stopping anyone from building their house on a national park unless it's one that brings in the dough, like the monarch butterfly sanctuary. The US does a great job of protecting its landscape."
- youburyitidigitup
As An Outsider
"Not American but I've lived in the US for 15 years. As an outsider:"
"Closets. I love all the built-in closets. I was never a wardrobe fan."
"Separate laundry areas."
"That most housing is detached. On the one hand it does mean a huge reliance on cars. On the other hand I never ever hear my neighbors."
"Accessibility of toilets is a heck of a lot better than any other country I have visited. During the day I can usually rely on finding a Target or Starbucks or something. Even if I have to buy something to use it they're easier to find than in Europe."
"The casual way everyone dresses. My fashion-conscious friend is appalled but especially as a parent I appreciate that I can dash out in my pjs if I really, really need to."
"Convenience. Every time I visit my family now I forget that not all shops are open until 9/10 pm."
"I also live in Washington state currently and have developed a deep love for all the coffee stands around here."
- anyaplaysfates
Access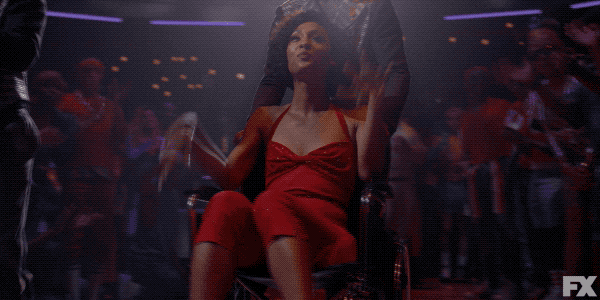 Style Swag GIF by Pose FX
Giphy
"Wheelchair accessibility."
"As someone who uses a wheelchair for all ambulation, I can say the US has a leg up on that compared to the other countries that I have been to."
- hisamsmith
"I've had multiple European friends visit me here in the US and each one, at some point in the trip, commented that one of the big differences they noticed from their home countries was that the ADA was shockingly effective compared to its equivalents elsewhere."
"Almost every public building had ramps, elevators, etc. as needed."
"Obviously it's not like other countries all dislike people with disabilities--just the fact that we did it on such a large scale seems representative of the same kind of inclusiveness that people are also talking about in the comments about American citizenship."
- darkshiines
Turning Right
"With a few exceptions, we can treat red lights as a stop sign if we are turning right."
- SmartAlec105
"As Jeremy Clarkson said 'It's America's only contribution to the western world.' "
- N8_Smith
"I can always spot the tourists when they're just sitting waiting at a red to make a right turn."
- [reddit]
"Not gonna lie, visiting Florida made me hate that rule because I always felt like I'm about to be run over any minute by someone without any patience in a pick up truck bigger than the local Starbucks."
- Night_the_Noivern
"First time I visited Europe and rented a car, I was turning right on red every time."
"No harm caused as far as I could tell. I legitimately didn't know you couldn't do that."
- IAMAdot2
Just Wear Whatever
"I can wear what I want."
"Sure I have strict parents at the age of about to be 21. But coming from the middle east, most people in America don't realize the blessing we have here to be able to wear shorts or jeans or tank tops."
- DarkenedProdigy
"True, I guess Americans just have to deal with the societal taboos of doing so in the Bible Belt and not any violent consequences. Purity culture still exists here but it is less extreme for the most part."
- carissadraws
"I feel this. I love wearing shorts and cropped/tanktops, especially on a hot summer day, to walk around like nobody's business."
"If I do it in my conservative country, shame and all types of degradations will be blessed upon me and my mom will cry while pulling out all sorts of dramatic scenes."
- [reddit]
Opportunity
"I was very young when my parents and I immigrated here, and I have far more opportunities here than I would in India. So I'm very thankful for that."
- sunsetskye_
"I was almost born in Mexico. Since then I've visited often and appreciate what I have in the states."
"In Mexico if you aren't wealthy it's gonna be an impossible task to become a professional. People in the states take for granted what they have."
- Occhrome
"Completely agree!"
"My parents moved to Canada from Serbia for better opportunities. When I was 14 we moved from Canada to the US."
"I'll never forget visiting my family back in Serbia and noticing how well educated everyone is, but then they end up having to work retail or manual labor jobs because there just aren't opportunities there like there are here."
"I think it's a bit better now that we have remote jobs as a possibility but it's not like in the US where any ordinary bloke can own a company with a bit of ambition and some paperwork."
"Truly amazing!"
- wrong_world_666
Talk That Talk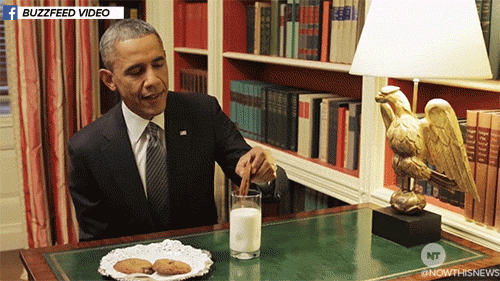 buzzfeed video news GIF by NowThis
Giphy
"I can talk sh*t about the president and not get arrested and disappeared. So that's pretty nice."
- Its_All_True
"Talking sh*t about the president is pretty much a national pastime, even when you generally agree with them."
- Sad-Frosting-8793
"Criticizing our 'leaders' for their bull is essential to the American experience."
"We have a large amount of Somali migrants in my area, they would come in to buy weed and always enjoyed our raucous talks about how our public servants abuse their power on the backs of the common person."
"Turns out hating ridiculous power structures is something everyone who smokes weed in any place hates with a passion."
"Seeing Somali couples go on libertarian rants with you makes you shed a tear of American ideals like no other experience. Open them borders and let some f*cking freedom ring yoz."

- jpz1194
Too Nice?
"The people here are actually very nice. There are a few turds that make us look bad, but most people are friendly and helpful."
- Actuaryba
"Was going to say the same. There are some jerks, but most people here are really sociable. At the very least, not rude."
"Knew a friend (here for school) from Finland. Had to keep telling him not to be suspicious when somebody holds the door open for you, or strikes up a conversation in line at the grocery store, or whatever."
"He said he was having culture shock because people were being 'too friendly' and he thought they might have some ulterior motive for it. He got over it."
- atx00
"Friend of mine is from Germany and said he had a similar experience when he went on a business trip here once. Now, though, he loves such trips because he really likes the culture here."
- Drakmanka
We're Open
"Everything is open, all the time."
"I realized how nice this is when I lived in Europe and stuff is closed on Sunday and at 5-6pm every day."
- mam630
"Funny, I moved to the US and the one thing I really miss from back home is that Sundays have a special Sunday feeling."
"Not sure how to describe it. Everyone is off, everything is closed. It's like, you have no option but to relax, it's out of your control, it's imposed rest."
"In the US, the closest feeling to that is snow days."
- deepuw
"Vegas local here. Wanna have a burger and a beer at 3am on a Tuesday? Done."
- EnricoPalazz0
"That's what I was going to answer with. If I want to go buy a big screen tv and a large milkshake at 3 a.m., I can."
- Trentorio
Alright fam, what American freedoms are you in the mood to celebrate?
Want to "know" more?

Sign up for the Knowable newsletter here.

Never miss another big, odd, funny or heartbreaking moment again.
Keep reading...
Show less
As citizens of the U.S., we don't think twice about the overly generous food portions in restaurants or flinch when strangers want to engage with us with small talk when in public.

But the same behaviors and customs don't necessarily go over well over in other countries.
Food portions are significantly smaller in Japan, and the French typically prefer not wasting their breath in asking people what they think about the weather.
Curious to hear from the perspective of foreigners Redditor Miserablemermaid asked:

"Non-Americans of reddit, what was the biggest culture shock you experienced when you came to the US?"
People must think we're a gluttonous country.
Food, Glorious Food
"Food advertising EVERYWHERE."
– UnAccomplished_Pea26
"The portion sizes in restaurants are huge too."
– ErfdsSdfre
Endless Refills
"When we first arrived, and I walked up to a soda machine. We never had those, and I think I drank 10-15 refills of coke before my parents started yelling at me. UNLIMITED SODA ARE YOU KIDDING ME WTF."
– Lord_Disagree

Beverage Options
"The different kinds of flavors for beverages. I was overwhelmed by the sheer number of options."
"Just so you guys know,I enjoyed having multiple options, until I came to the US I had no idea I liked Blue Raspberry flavored soda and I found out that I liked to mix different kinds of sodas from the fountain and make a cocktail soda occasionally."
"Also, I like how you guys have a shit ton of flavors for your alcohol. I liked a lot of them but to be honest I didn't enjoy the whipped cream flavored stuff."
– howwouldiknow--
The general friendliness in our country is something to embrace.
Familiarity
"Everyone I met treated me like a long lost friend."
– Red_Ranger75
"Americans are as one Canadian Redditor once said 'collectively crazy, but individually the nicest people you'll ever meet.'"
– e2a0s1

Taking Initiative
"Yea, I also experienced this. I just loved it! it is not hard to get acquainted with people if they are so willing to take the first step with saying hi!. I am an introvert and a bit shy, so I helps a lot. Also people is kind on average."
– notastupid_question

Road Worker Assistance
"I was walking down the street and there were some road workers doing something a bit ahead. When I got near them, one of them approached me and super kindly asked me to cross to the other side, halted the traffic so I could cross and wished me a nice day as I went along."
"In my country they would've probably heckled at me for not crossing, and I would've told them to go f'k themselves for not signaling things properly as I walked in the middle of the street potentially getting hit by a car."
– madkeepz

There's apparently a size contest happening everyday in the U.S.
Go Big Or Go Home

"Everything being f'king huge. Literally. Road lanes, groceries, soda sizes. Especially distances: where i come from, 3 hours of driving are enough to cross half of the country, in the US it's just a small drive to go to see a relative or something."
– salderosan99
Everything Is Supersized
"The huge packaging units in the supermarket.. Everything just biiig."
–pillemille
Magic Of Costco

"I took a friend from France to Costco once. He just walked around saying 'wow' and touching everything."
"Edit: for those who don't know, Costco is a magical place that will plan your funeral (sell you a casket), put new tires on your car, give you an eye checkup, sell you 10 pounds of king crab, sell you a Hawaiian vacation package, or a 75 inch flatscreen, or a new bed, or a 100 pack of pens you didn't know you wanted. They also have the cheapest gas in all the land."
– IF'kTheDrummer
People discuss the in-your-face advertising in our country.
Too Many Commercials
"Commercials were particularly obnoxious."
– Grapezard
Can't Get Away From Them
"Yeah and they're EVERYWHERE. Like random objects are shouting at me to buy sh*t every waking moment of the day. US TV has at least double the advertising of UK TV I'm sure of it."
"It's got to have an impact on your sanity being bombarded with so many adverts."
– Heikold
Stop Yelling!
"As an American who recently drove through the south WHY THE F'K ARE THERE ADVERTISEMENTS ON THE GAS PUMPS AND WHY ARE THEY YELLING!? But really I just want to get my gas and maybe a donut at 7am I don't want to learn about the latest tik tok trend at 100db.
– aliendepict

Side Effects May Include Everything, Including Your Kitchen Sink
"Their commercials concerning health can be downright heartless."
– honeymochie

This is how Americans roll.
On The Road
"Turn right on red. Beautiful."
– klonricket
"Yeah this f'ked me up too! Had some aaaangry people behind me wondering why I wasn't moving!"
– D_Cakes_

Pearly Whites
"People really care about their teeth like whitening and straightening."
– WhitePhatA**
"I was talking to a friend about hair transplants. I said it would be nice to get since I'm balding but I don't want to pay that much for something cosmetic. She says, 'Have you thought about whitening your teeth?'"
"Well, I hadn't but ever since that comment I think about it all the time! Thanks, friend!"
– CaesarWrap

Different Interpretation
"British here, the first time I visited the US I was 11, I heard a mom scream at her daughter 'get your fanny over here' Fanny means vagina here 😂😂😂"
– After_Cheesecake3393

Rise And Shine
"How early everything starts. School, work. 6am wake ups. That was hard."
– helicoptercici

Despite the currently weird political climate, I do see how we are generally kind people here in the U.S. of A.
So it's mind-boggling to me how certain groups of people have not been treating others with enough kindness and compassion in these recent years.
I'm guessing we just lost our way and we have the capacity to eventually get back to a place where the foreigners' positive opinions about us can be validated.

Want to "know" more?
Sign up for the Knowable newsletter here.

Never miss another big, odd, funny or heartbreaking moment again.
Keep reading...
Show less
It's the simple things. And it's the lavish things. Oh hell, it's all the things.
As much as many of us may sometimes complain about America, and as much as this supply chain clogging is a real pain in the keister, there are many things and opportunities found here that people from around the globe would kill for.
For instance, do you know how many Europeans come here to shop?
Millions. Yes, millions. Just wander into a Century 21 outlet in Manhattan and ask around.
We have access in many products we take for granted, so maybe we could be a little more appreciative now and again.
Redditor Dependent-End5909 wanted to compare the differences on our shopping lists when in America and in Europe, so they asked:
"What is something Americans have which Europeans don't have?"
Oh course let's not forget freedoms.
We do have a ton of that, well at least for now.
That seems to be a declining commodity.
Voltage
"Outlets with 110 volts." ~ AioliEnvironmental58
"Most stuff with switching power supplies (phone chargers, electric shavers, etc.) works on 100-240V, 50-60 Hz nowadays. Just get a universal travel adapter and you can take them anywhere in the world." ~ bem13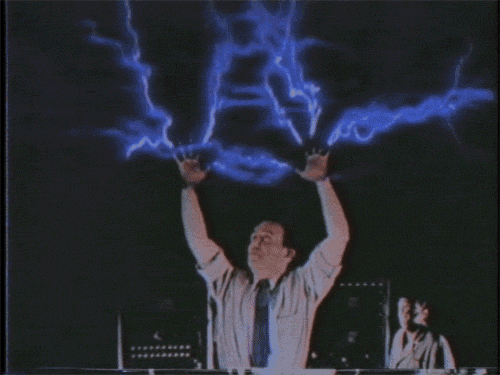 Giphy
Everybody has one...
"Florida Man." ~ No-Dark-9414
"Did you know! The Florida man has more to do with the fact that arrests are all made public in Florida, so we get to find out about ridiculous crimes. Where in CA it's kept private. Odd Crime is not particularly more common in Florida than other places. We just know more about it." ~ Minimum-Suspect-632
"I'm Europe it's pronounced 'German Man.' Haven't you ever heard of the Germany or Florida game?" It's a game where you read a messed up headline like 'man eats neighbors dog' and you try and guess if it happened in Germany or Florida." ~ jvanzandd
Live in the cooler...
"'Refrigerators the size of my flat.' - every European who has seen my moderately-sized refrigerator." ~ PantsPile
"I have a pretty basic no-frills, non-high-end Frigidaire refrigerator and have had several visitors from Europe who visit me ask if they could see my fridge and could look inside it." ~ conditerite
Garbage
"Garbage disposal units are installed beneath the kitchen sink." ~ Strict-Promotion3250
"My aunt got one of those sinks with a garbage disposal unit a few years ago. We're from a small country in Europe. A few months after she got it, it got all clogged up and smelly and disgusting and she couldn't find a plumber who had ever had any sort of experience fixing those sinks and they all refused to touch them with a ten foot pole so she got completely fed up with it and bought a much cheaper, simpler one. That's how uncommon they are here." ~ pinkandbluemornings
For the Flesh
"Our currency has bill for the the one dollar. Makes it easier to tip strippers. I have no idea how Europeans tip strippers with Euro coins." ~ DildoBaggins82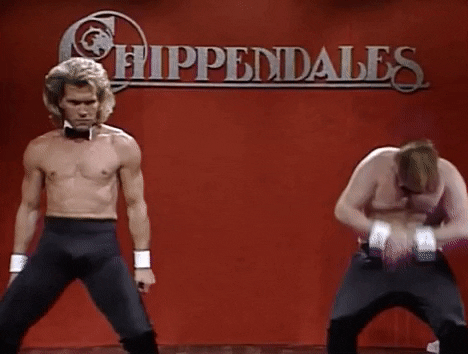 Giphy
How do they tip strippers in Europe?
I never thought to ask.
I also can't understand their money.
And I tried.
School Activities...
"College sports." ~ PixieBaronicsi
"This one I'll give you. Universities play each other in sports, but nowhere to the scale in America."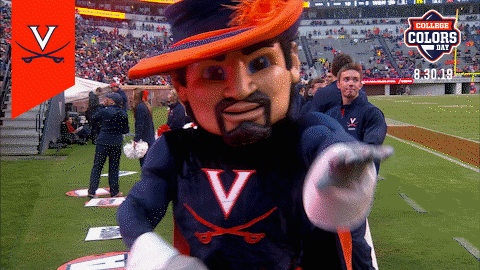 Giphy
"For football (soccer), most players can be in club's academies from the age of 5/6, finish school at 16 and then just go straight into reserve/first team squads, whereas in America they play sports in school, university, then get picked up by clubs." ~ Oneinchwalrus
Fun Facts
"The largest living organism on the planet. https://en.m.wikipedia.org/wiki/Pando_(tree)" ~ jamesofearth1
"I give a slack report to my entire company (800 plus employees) every morning about the state of the company (I'm a business intelligence engineer). At the end of most days I insert a fun fact. This is going to be the greatest fun fact ever. Thanks for sharing." ~ mholtz16
Screened In...
"At home or somewhere else, they have screens on their windows." ~ OkAnteater9569
"Depends on the climate and location. When my husband lived in France he said they never got bugs or mosquitoes and always had the windows open."
"I'm assuming the cooler climate or maybe bugs just aren't that common there, because we still have screens in northern states. Down here in Texas you're asking for an infestation and living hell if you leave windows open without screens because of the hot humid climate bugs love." ~ theflooflord
Price Fun
"I always find myself finding everything cheaper in America online stores than in European stores. Especially with hardware, woodworking, light machinery."
"Edit: As many pointed out, USA don't include sales tax in the price. But then again as others pointed out, its only 6% whilst mine is 25% on all goods at home. So USA prices are still comparatively low even when included American 6% tax. It would only be worth to order tho if I actually lived in USA tho because of import duties." ~ Adventuredepot
We're HUUUHHGGGEE!!
"Bigger portions/sizes. As an example I think a small or regular PB jar is probably considered large in European countries." ~ __karmapolice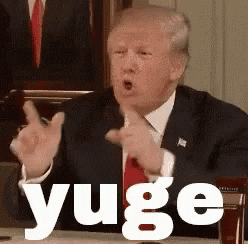 Giphy
Oh America, you certainly can be a hoot.
But Europe is not too shabby.
I can't imagine crossing the pond for cheaper jeans though.
Want to "know" more?
Sign up for the Knowable newsletter.

Never miss another big, odd, funny or heartbreaking moment again.
Keep reading...
Show less