John F. Kennedy once said: "Change is the law of the life. Those who look only to the past or present are certain to miss the future".
Despite the words of one of America's most iconic presidents, America as a nation does seem to be shockingly unwilling to adapt to certain changes.
Or come to terms with certain realities which the rest of the world seems to have accepted long ago.
Making one think sometimes that all attempts to change in the United States are only heard by deaf ears.
Redditor swansonite456 was curious to hear what people believe Americans are unable, or unwilling, to hear, leading them to ask:
"What are Americans not ready to hear?"
The Flaws In Our Electoral Process

"You need more than two political parties for democracy to work."- Minecraftfinn
Profanity
"The word, "c*nt'."- AlmostOptimistic
"I saw/heard footage of a school shooting broadcast on TV where a kid's swearing was bleeped out."
"Like swearing was the thing that tipped that scene over into indecent."
"But boy, could we hear the shots and the screams."
"You need to get your priorities sorted."- boothjop
Misconceptions About Other Countries
"México is not in sepia lightning."- TheoTiMa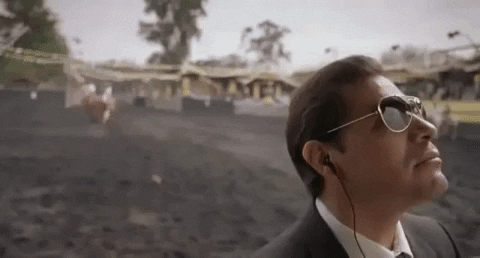 y tu mama tambien cine GIF
Giphy
Some Privacy Please!

"That the entire world excels at making bathroom stalls that you can't see between."
"Not sure why the US stall manufacturers can't figure out how to close those massive gaps."- Reddit
Is ANYONE Ready To Hear This?

"Fingernails scratching on an upstairs window coming from outside at 3 am."- who_said_I_am_an_emu
Fahrenheit ONLY!

"What temperature it is in Celsius."- recycle_ben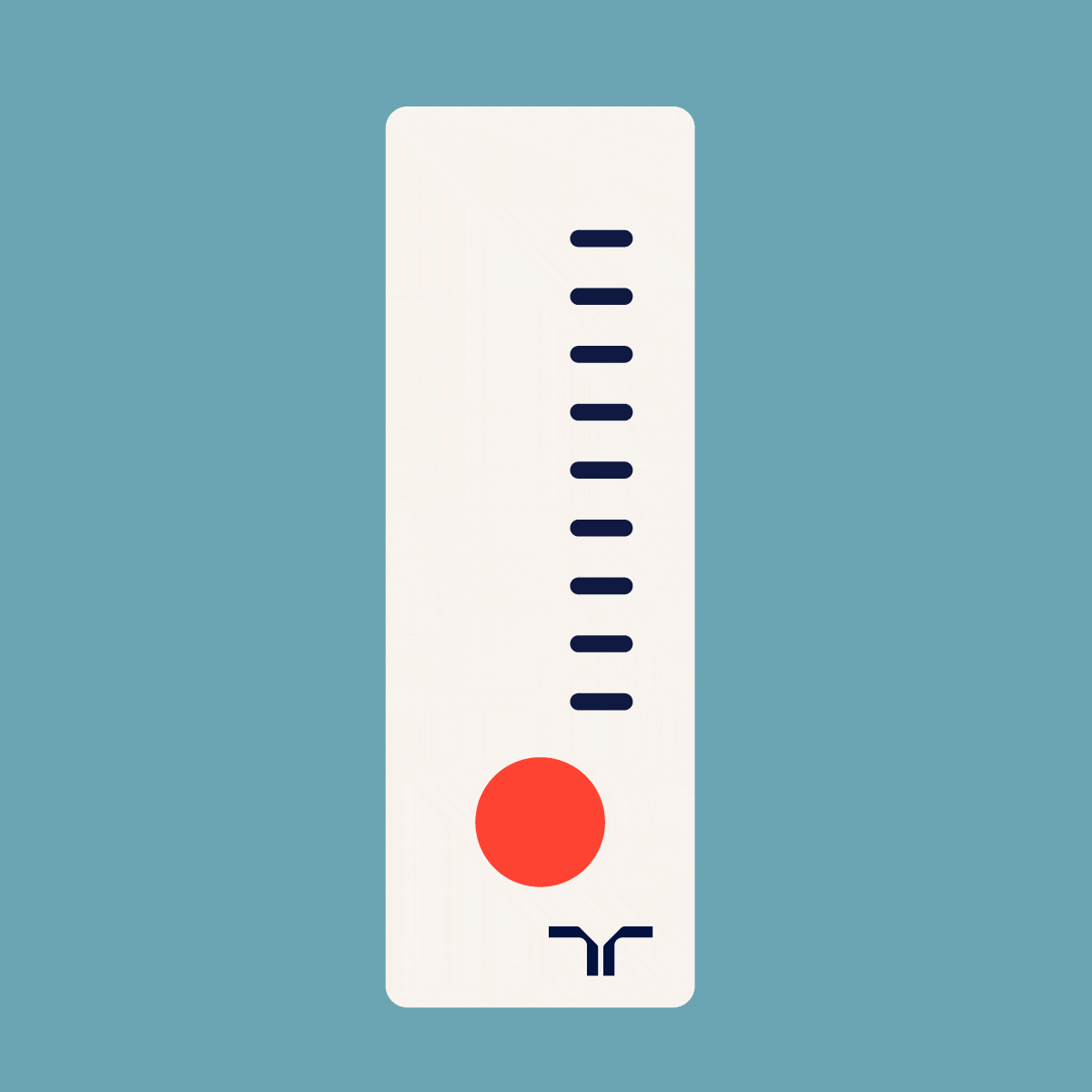 Arts Its Getting Hot GIF by Randstad Nederland
Giphy
Needed Improvements In Maternity Leave

"You shouldn't have to give birth then go back to work a week later."- NalaBenjamin
Get Those Steps In!

"You'd all be thinner if your cities were designed to be walkable."
"This is why you lose weight when you go to Italy despite eating nothing but pasta n pizza, because you're walking everywhere."- Odd-Detail1136
You May Be Loud, But Doesn't Make You Right!

"The loudest voice in the room usually has the least to say."- Rminora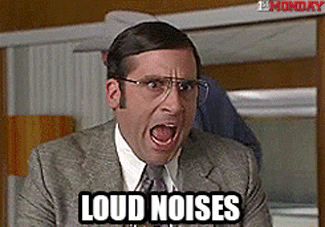 steve carrell anchorman GIF by FirstAndMonday
Giphy
When people become set in their ways, they understandably become less and less amenable to change.
But scary as change can be, it is also necessary.
Making it important to at least always hear what people have to say, and actually listen to them.
Keep reading...
Show less
Some Americans have been known to wish they lived elsewhere in the world, owing to certain things appearing to be much better handled elsewhere.
Up to and including healthcare, free education, cost of living, or simply the way they make pizza or coffee.
However, sometimes we must stop and remind ourselves that the grass is always greener in someone else's yard.
As there are plenty of people all over the world who wish they were living in the USA, believing that some things are simply done better in America.
Redditor KyleB2131 was curious to hear what people thought America does better than anywhere else, leading them to ask:
"What does America do better than most other countries?"
The Versatility Of Corn!

"Turning corn into things that are not corn."- rlemon
"I was going to say cornbread but everyone said rest stops. Have y'all ever had cornbread?"- Admirable-Ad-2554
The Pause That Refreshes

"I love the Interstate Rest Areas on road trips."
"I'm a Canadian from the west coast, and was always VERY impressed with the 24/7 rest areas."
"Clean washrooms, nice grassy areas for dogs, picnic tables, and a lot of times people selling crafts, or offering free coffee!"
"I've only driven through the western states, (WA,OR,CA,NV,UT,AZ) but yeah, those rest areas were always reliable."
"Always well-marked signs when the next one was coming up."
"Just made everything about traveling easier!"
"Thanks neighbors!"- Ubba-Ga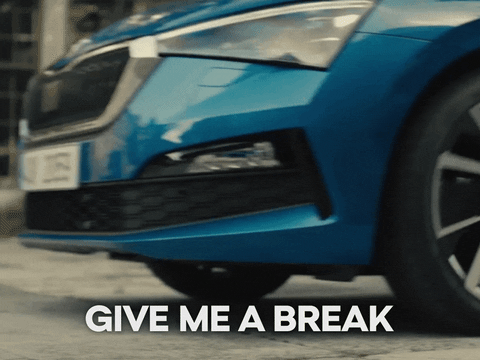 Giphy
America's Music
"Jazz."- PuzzleheadedReveal58
"Jazz, the Blues."- BretonVikander
...But Maybe Not The Airports...

"Aircraft carriers."- TheBladeRoden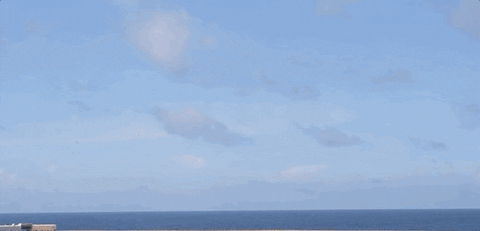 Flying Take Off GIF by U.S. Navy
Giphy
A Breath Of Fresh Air
"National Parks."- Big-Win6220
"Geodiversity."
"We have nearly every biome on Earth available in the lower 48 alone."
"Adding Alaska and Hawaii just completes the set."
"Is there any biome that doesn't exist in The US?"- Ursa_Mid
A Nice Cold Drink
"Make sure there's ice in your beverage."- HegemonHarbinger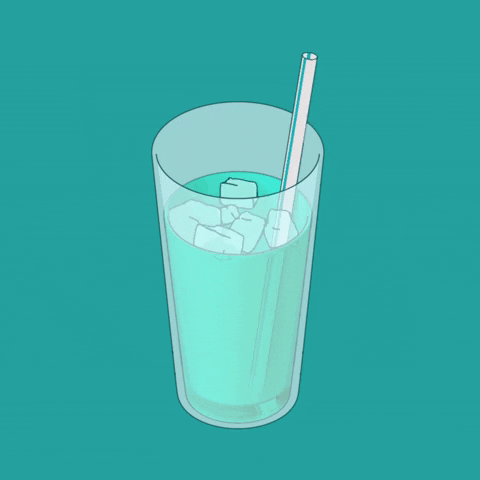 Water Day GIF by ZinZen
Giphy
Very Logical Indeed

"Serious answer? "
"Logistics."
"We're quite a large country and we've gotten very good at moving things around."- weirdoldhobo1978
America is what it is today all owing to the fact that people came here for a better life.
No question, America has its issues, hence why no one mentioned our political system or our electoral process.
But it's the things that are uniquely and unequivocally American which makes people feeling lucky to be living here.
Keep reading...
Show less
Thanks to a lot of bad press and well, a really rough couple of decades, America's image has tarnished a bit.
So we need to get some clean up going.
There are things other countries just don't understand about us.
We can guide them.
Redditor Civil_Improvement692 wanted to explain a few important facts for people.
"What is one thing other countries don't understand about America?"
I will admit I have seen very little of America. So this list will be help me out as well.
Transport Issues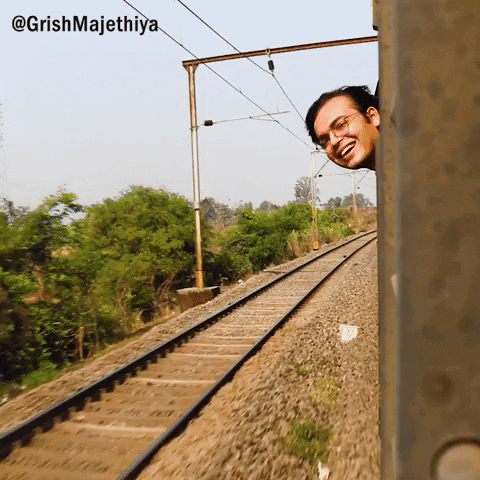 Travel GIF by Grish Majethiya
Giphy
"They're gonna be really, really disappointed in the train service."
tpatmaho
"Well, the last one makes no sense. European rail systems are government run and are much better than the semi private US passenger rail system."
EmperorPenguinNJ
Distance
"The US is huge. On r/askanamerican, foreigners will tell us how they're planning a 2 week trip, starting in NY, driving to Miami, then driving to the Grand Canyon, then driving back to NY, and we're all like 'What?!'"
MoonieNine
"I was on a call with a vendor doing some work for my department. One of the guys was in Minnesota (I'm in Wisconsin) and the rest of their team was in Ireland. The guy in Minnesota mentioned that he could come to our office since it was only about a 4 hour drive. The guys in Ireland started laughing saying that it they drove for 4 hours in any direction, they would be in the ocean!"
PhantomsRule
Law & Order
"Most people from other countries (and plenty of Americans) don't understand the system for making and enforcing laws in the US. Specifically, they don't seem to understand that laws vary by state and that there are restrictions on which laws can be made at the federal level. Also, I've seen way too many people who don't realize that the US President does not have the power to pass laws on his own."
upvoter222
423!
"Not to mention our 423 national parks. I hear a lot of us Americans say that we're over populated as a country. I was a flight attendant for twelve years and when you're 36,000 feet above it all, a lot of it is sparse. I live in Japan now and reside in Tokyo where there's a huge population — but outside prefectures are empty because the younger generation are moving to where the work is. I think people need to keep that in mind no matter where they reside."
MSotallyTober
Peace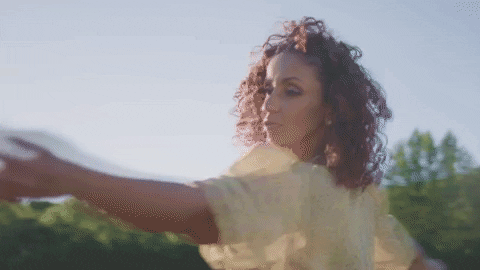 Relaxing Space And Time GIF by Mya
Giphy
"As someone who's done 5 road trips across the US, it's much more peaceful than the media lets on. Sure some areas are really bad, but do your research and you can avoid them. It's not the war zone most of Reddit would have you believe."
c0smictwist
Wow... there is more than I even knew about. I'm intrigued.
Oh NYC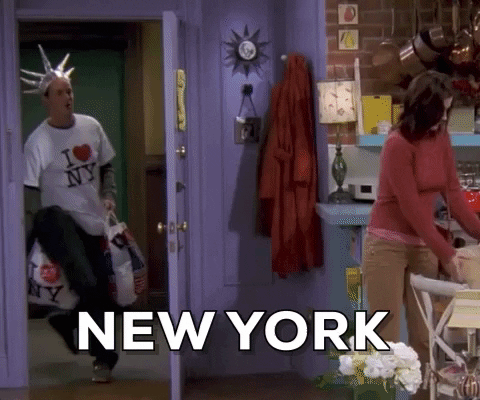 Is Awesome New York GIF by Friends
Giphy
"There's a LOT more to New York than NYC. New York State has more land than the Netherlands, Switzerland, Belgium, and Luxembourg combined, for perspective. Come on by sometime, we've got GREAT parks and good wine!"
IronbloodPrime
Hi!
"How friendly most of us are. Don't believe the news. Seriously, most of us love meeting new people. Especially those from other countries and cultures. In the US. we love to tell you the best restaurant or park or best way to get from point A to point B. Don't be afraid to say 'hi.'"
Spodson
"This was so evident in Florida, the first time our family visited America (from England) and everybody was so friendly. Love the people. That was back in 2002, I can't mesh the image I have of the lovely people from that trip to the image I have now from the media."
alice_op
From HK
"One college roommate I had was from Hong Kong, and was just about to graduate. But before he left, he and some friends (also from HK) were going to fly into LA, rent a car, and take a day trip to the Grand Canyon and back. The next day they were going to drive up to Seattle and stop and see the sights along the way, also on one day. We had to show them several maps with comparable scales to places he knew to set them straight."
ReverendLoki
Info Wars
"If they get their information from the news and social media they think all Americans are extremists, one side full of hate for the other. That is completely untrue. There are a few on the far ends making most of the noise. Most Americans are middle of the road, hard working citizens. We pay our bills, respect the law and get along with each other."
AdminW*ore
Ordinary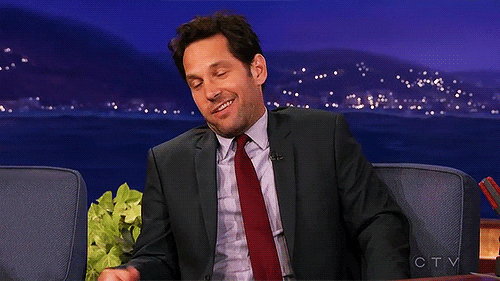 Bored Paul Rudd GIF
Giphy
"How utterly normal most people's lives are here. The news has led non us people to believe that it is a lot more like the Wild West than it really is (I am from Texas)."
Frosty_Accident_6165
See! America can be a big ole blast!
Keep reading...
Show less
America is quite a place.
There is so much to see, perhaps too much.
And as much as there is to see there is a ton not to see.
Just like any country and continent, there are skippable places.
And skippable isn't a bad thing.
Redditor ArdianNuhiji wanted some advice about traveling this great land of ours.
So they asked:
"What parts/states of America should be avoided during a cross country road trip as a European?"
I'm not a fan of super hot, so watch out in the South.
The heat can kill you.
2 Weeks
"We just did a road trip from Chicago down through St Louis and Memphis to New Orleans. Then back to Chicago through Huntsville, Nashville and Indianapolis.
"Took 2 weeks. We've previously done road trips on the east and west coasts and I did a Miami-San Francisco-Seattle-Vancouver-Chicago-New York trip back in 2000."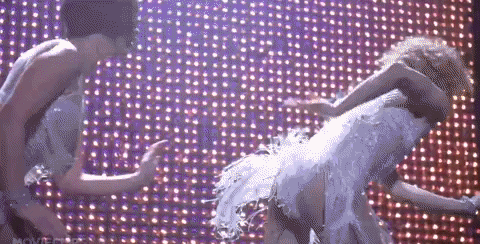 Giphy
"The interstates are great when you need to get between cities fast but it's fun to take the smaller roads and stop in the places you pass through."
"In some states there's a lot of nothing but then it's even more fun when you can stop for lunch in a great diner in a tiny town."
"Depending where you're from you might be alarmed by the poor road design and poor driving."
"Be aware that there can be sharp exits and traffic lights on huge wide highways. Exits on the wrong side (from the fast lane) are pretty common on urban interstates."
"'Welcome Centers' at rest areas at state borders are (in my experience) often staffed by really lovely and helpful people. Have fun!"
bature
'Deliverance'
"As a Canadian: We took a road trip down to Mississippi one time, just me, my ex and a friend of ours. We decided to take the backroads there instead of taking the Interstate, so we wound up in lots of places in rural US."
"Quite frankly, as a guy roaming in the middle of nowhere with two college girls... I never felt unsafe."
"There were some interesting 'Deliverance' moments, like when we stopped at a gas station in the middle of nowhere to get gas and hit the head. Two guys wearing only overalls, chewing chaw sitting out front, greeting us with only grunts and spits."
"It was like something right out of a movie and we were expecting to get skinned... but everything was fine."
b-monster666
DO NOT SPEED THROUGH SMALL TOWNS!!!
"As far as danger, you're not gonna be in any danger, unless you go hunting for bears or wind up in the bad neighborhoodsof Detroit."
"Don't drive into NYC (mainly Manhattan island) the traffic is awful and parking will cost you a pretty penny (Pence? Man, I'm American.)
"DO NOT SPEED THROUGH SMALL TOWNS. Police get bored and they will pull you over faster than you can hit the brake."
"On the interstate you can match speed with the rest of traffic, but good rule of thumb is to not go more than 10 mph over speed limit."
"Finally, avoid side-of-the-highway tourist traps, like random moccasin stores or giant rubberband balls."
"They're not dangerous, but the products will be subpar and overpriced. (I'm looking at you, Osceola Cheese Factory)."
Napotad
It's a lot bigger than it looks on your Eurocentric world map.
It's so Big!
"I feel like I should warn you that many Europeans vastly underestimate how large the USA is. You could drive for 7 hours in Texas and still be in Texas."
"It would take you three days to get from one end of California to the other. Pick which states you want to go to, plan your route that way, plan for it to take at least a week."
"Because some Europeans got pressed in the replies, no, I'm not insinuating that you don't know geography. I'm warning you about the mistakes that European tourists tend to make while visiting the US."
"You're not gonna road trip from New York, to Las Vegas, to San Francisco, to Seattle. It's just not going to happen."
Faeiey
Several Destinations
"Nowhere is really worthy of 'avoiding,' the actually dangerous areas aren't places tourists would really seek out anyway."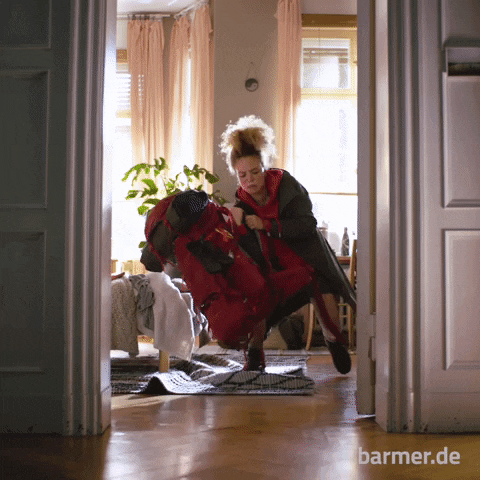 Lets Go Falling GIF by BARMER
Giphy
"I suppose certain areas could be boring, depending on your preferences. Really I would advise the US is vast, so pick like 6 or seven destinations and do research."
"Don't try to see the whole country in one go. I've lived here for decades and haven't seen half of it."
Karatekan
It's all a give and take.
Every road has a different journey.
Just Blah
"The biggest threat is boredom. Are you sure you don't want to road-trip the east coast and then fly to Vegas and then drive up the California coast? I have driven cross country twice and it's a lot of hours of nothing. Then maybe you see the worlds largest baseball bat or rubber band ball and then several more hours of nothing."
SnoootBoooper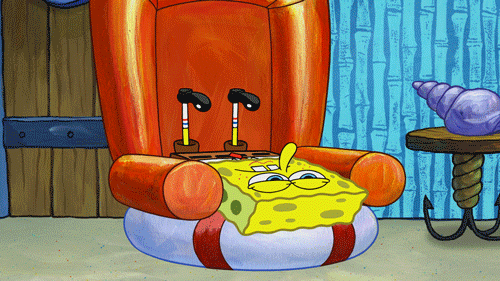 Spongebob Squarepants Reaction GIF by Nickelodeon
Giphy
Scenery
"If you're interested in scenery, the upper west has some phenomenal mountains to see. Montana and Idaho offer some spectacular scenery in my opinion."
FreakOnALeash72
"Only thing I'd warn about Montana or other more rural states is that understand that you won't always find a hotel for miles, cell service can disappear for like 100 miles, and GPS does not necessarily work off of highways. You don't want to go up some dirt road and end up stranded in hot/cold conditions with no idea where you are and no cell service."
Violet624
good sense of the character...
"If you're doing a road trip, keep in mind that the huge main arteries (like I-95 on the east coast) usually wont give you a good sense of the character of cities or the towns. Those large interstates are really just for traveling, and to get you from one place to another quickly with food, gas and restrooms easily accessible. Most of the really interesting stuff in a town or a city will be on local roads and highways. Don't judge a place based solely on what you can see from an interstate!"
ask*ich
Awesome
"'I support you OP. Quit listening to this There's nothing to see in the middle' bulls**t. If all you want to do is the same touristy crap as everyone else, then sure, see NY, California, and go home. But if you're coming here to say you've experienced American life, go out in the middle. Hang out with the locals and let them show you why they're still there. There's so much awesome crap to see that's completely underappreciated."
scottevil110
Just Go Out There
"None of them; every state is unique and has amazing parts to them. They also have shi**y parts, but most of them places tourists would want to go aren't bad. No tourist is going to some small racist town in the country or going to visit the shi**y part of the city."
AcidSweetTea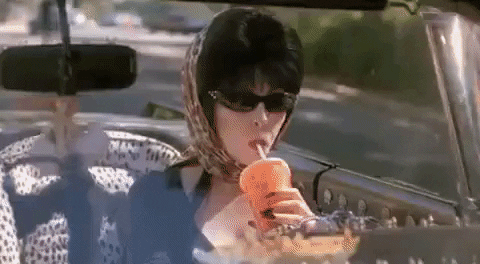 turning up road trip GIF
Giphy
Get out there kids and see it all. Be safe.
What would you add or remove from this list? Let us know in the comments section!
Keep reading...
Show less
In one of the more memorable scenes of Crocodile Dundee, Mick "Crocodile" Dundee is perplexed by the discovery of a bidet in his New York hotel bathroom.
Since the film's 1986 release, bidets have become less and less common in America.
But young Americans traveling through Europe will likely find bidets in most hotel bathrooms, and react with the same confusion as good old Dundee.
One could almost say that one of the best parts of traveling abroad or expatriating is making discoveries about items, traditions or foods which are common in some countries, but would seem more than a little bizarre back in the US.
Redditor RingoBingo14 was curious to hear things which are common throughout the world that Americans would likely balk at, leading them to ask:
"What is something considered 'weird' in the USA but is normal to the rest of the world?"
Easily Accessible Records
"The way to get Birth certificates."
" Like in Chile and some Latin Countries, we just go to THE government official page, put our names and our numbers, and we have our certificates ready to be downloaded, not only the Birth one."
"I comment this in an AITA post, and I get it why the USA doesn't have it, but if we look the amount of parents that used this like another tactic of abuse by keeping it, if the USA implement this it could be better and one thing less to be worry about in that cases."- BreadWithChancho
Even If The Service Was Spectacular
"Not tipping at every restaurant."- Amazing_Trace
"Not tipping for the dumbest sh*t."
"Like i went to a zoo in the USA and apparently I had to tip the person that passed me an ice cone in a food stand."
"Like lady, i was the one that was standing up in a line to get here."
"You didn't go and deliver it to me."
"Tipping culture is cancer."- Its_Bormin_Time
"Not tipping."
"For anything."
"Anywhere."- thenextchapter28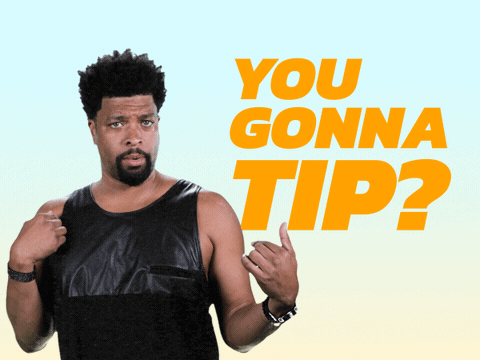 Tip Tipping GIF by DeRay Davis
Giphy
Which Comes First? Month Or Day?

"DD/MM/YYYY."- ricarleite2
Dundee Would Agree!
"Bidets."
"People make fun of mine."
"Jokes on them though, my a**hole is way cleaner than theirs."- sheldonowns
People Have Different Standards Of Hygiene...

"Not refrigerating eggs."- supremedalek925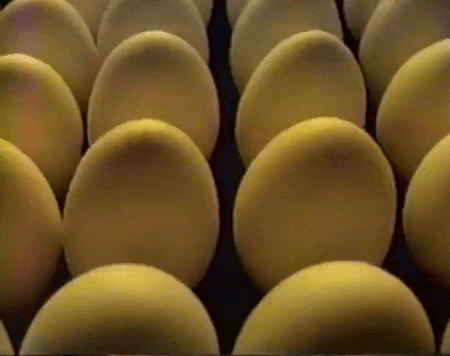 Dance Food GIF
Giphy
No Supersizing Here...
"Smaller portion sizes."- Sad-Aioli-7194
Measures Up...
"The metric system."- ArtichokeTurbulent70
"The metric system."- Bruhfactor21
Independent At An Early Age
"8-year old kids walking to and from school on their own."- DormeDwayne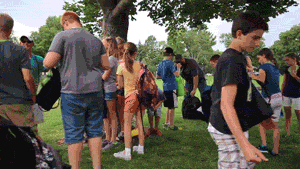 Walking Fail GIF
Giphy
Some Prefer It Lukewarm...

"Soda without ice."- revpar35
Ask Bill De Blasio...

"Eating pizza with a knife and fork."- Environmental-Way-29
If You Can Afford The Data Plan

"Communicating via the iMessage or Whatsapp voice memo feature in day to day life."- felastrobel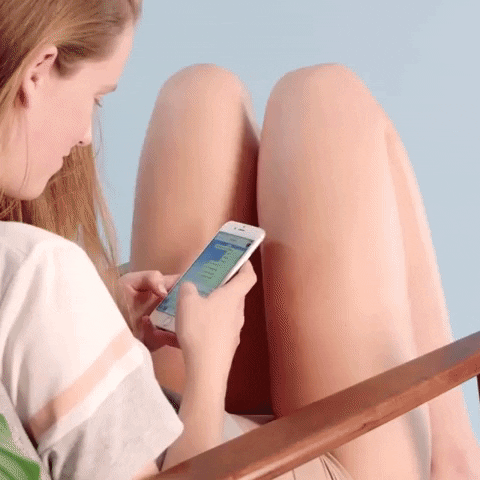 sexy chat GIF by Fragmento Universo
Giphy
Don't Even Get Americans Started...
"Not paying for healthcare."- Wrong_Coffee_9457
It's Just An Expression!
"I've heard it's somewhat of a taboo to eat horse meat in the USA."- IceClimbers_Main
It's Very Dangerous!
"Jaywalking."
"What the f*ck America?"- Slugs4breakfast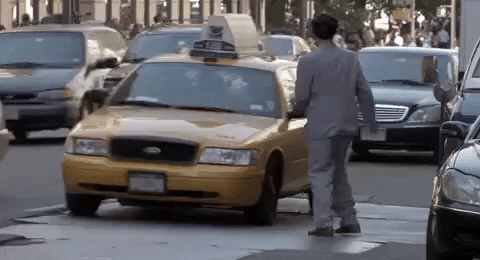 sacha baron cohen crossing street GIF
Giphy
Finger Food!
"Eating sauce with bread using hands it's common here in Tunisia and asian countries, but I never saw an American do that."- Various-Engineer2114
Some Would Just Call It Good Hygeine
"Taking off your shoes before coming inside your home."- fishywig
Is This A Thing?
"To pee on someone's tyre before they leave."- Suspicious_Fun_3641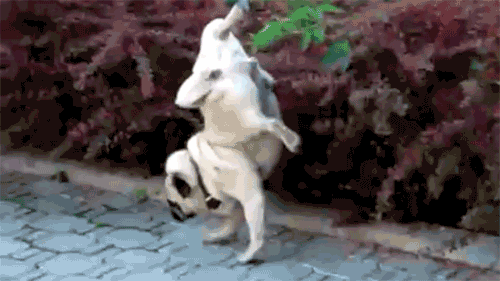 dog peeing GIF
Giphy
No two people have the same opinion on what is "weird" and what is "normal".
And the joys of traveling is to experience a culture different from our own.
But don't let that stop you from keeping your eggs in the fridge.
Keep reading...
Show less