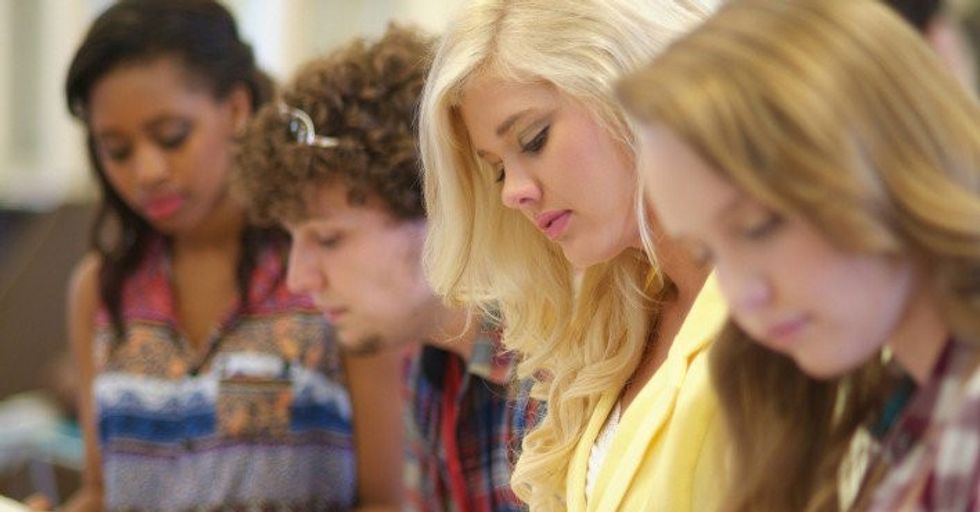 Chemistry: Where alcohol IS a solution.

Biochemistry:Spend 4 years aspiring to discover the cure for cancer, and the rest of yourlife manufacturing shampoo.
Archaeology: Ifyou do not know what it is, it is probably ceremonial.
InformationTechnology: Let me google that for you.
Computer Science (fora straight girl): The odds are good, but the goods are odd.
Political Science:Your opinion is wrong.
AerospaceEngineering: It actually is rocket science.
Engineering: Theart of figuring out which parameters you can safely ignore.
StructuralEngineering: Because architects do not know what physics is.
Philosophy: Thinkabout it!
Communications: We willteach you everything you need to know about convincing your friends that yourdegree is actually meaningful.
Speech Pathology:We have ways of making you talk.
Linguistics:Studied 17 languages, am fluent in none of them.
Criminal Justice:We are here because of Law & Order reruns.
Photography: It isworth a shot.
Statistics: Whereeverything is made up and the numbers do not matter.
Anthropology: It willget you laid, but will not get you paid!
Zoology: Because youcan not major in kittens.
Psychology: goodluck doing anything until you get your masters!
Premed: I willprobably switch majors in 2 years.
History: Historymay repeat itself, but you definitely will.
English: So youwant to be a teacher.
Film: Forks onthe left, knives on the right.
Astrophysics: Eh,I am within an order of magnitude.
Creative Writing:Because job security is for pussies.
Latin: Because usefulis overrated.
Physics: Everythingyou learned last week is wrong.
Nursing: Learningto save other lives while struggling not to take your own.
Marine Bio: Iwanted to play with dolphins, but I am looking at algae instead.
Accounting:Selling your soul for money.
Finance: Accountingwas too hard.
Journalism: Learnhow to construct an argument that no one will pay to listen to.
Art History: Andyou thought MAKING art was pointless!
Music Performance:If you do not hate yourself, you are doing it wrong.
Graphic Design:No, we are not artists. We are designers. There is a difference.


Enlighten the world. Share this by clicking below.