I get we all need to make money.
But how much of our soul are we willing to compromise?
How does one sleep at night when your day job is being a thief?
There are some shady yet legal jobs out there.

Let's discuss...Redditor tony971 wanted to discuss on what jobs maybe need a personal rethink. They asked:
"Which jobs are morally wrong?"
I almost sold kitchen knives. My set couldn't cut the can. So I ran.
Saviors for $$$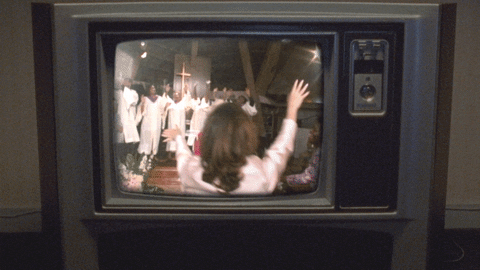 Celebrate Thank God GIF by Kesha
Giphy
"Televangelists that manage to convince their followers that God will provide for them... IF they make a one-time (which turns out to be multiple times) donation."
Ok-Strain-9847
Hang Up
"Call center scammer."
"XeQuTi
"A friend of mine used to work for the OG pre-paid travel scam. If you are not familiar, this is a scam they used to run in the 80's and 90's where a mark would pay 4 figures or so to join a travel club. The deal was that the member could choose vacations and pay minimal fees."
"The truth was that none of the desirable vacations were ever available and the available vacations had super high fees that actually paid for the vacation. The thousands of $ initial club fee was actually paid out to the phone scammer and the company that sold it. Very little of the fee went to travel services."
"My friend's job was first selling the vacations then working the customer service line. The sales people made ~$20/hour + a $200-$300 bonus for every sale. They had phone sales people making $80k in the early '90s. All that mattered is that they could sell the mark the dream of travel that they knew they would never deliver."
"As a customer service person she knew all the rules to a letter. After 3 days there was never a refund. She would just politely say no in different ways over and over again. Probably not coincidentally, she had a lot of trouble telling the difference between what was legal and what was ethical. She didn't realize there was a difference."
tweakingforjesus
Manipulators
"Addictive Design Engineer."
Ralph_Nacho
"I tried to use TikTok and I just found it overwhelming. Auto-play videos, stuff showing up on my feed I don't want, etc. Kind of a nightmare for someone who gets overwhelmed easily. I'm sticking with watching TikTok compilations on youtube like a grandma."
REDDIT
Sell it Off
"Those people that market fake health insurance bulls**t on the TV channels aimed at the elderly, or sell snake oil to the old/disabled/chronically ill as though it actually works. I'm not sure what those jobs are formally called, but back in my day we called them 'con artists.'"
StrawberryR
"Marketers. The job is literally to convince someone to buy something. Whether they want the product or not."
"And fair, sure, there's a niche for people like that. What I can not stand though is Marketers. The disingenuous bullshi**ery of a 1984 language to try and shoehorn something into someone's life. The unnaturalness of it... It's like speaking to a person that can not feel emotions but pretends that they can. To manipulate you to drop a few bucks on some random bullshi**ery."
The_Pastmaster
Payday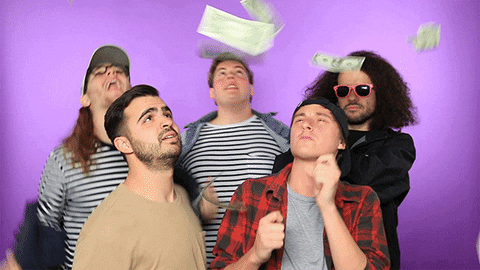 Make It Rain Dance GIF by State Champs
Giphy
"People who work for payday loan companies."
biggestdawg1234
"This is one of the few comments in the thread I agree with entirely without any reservations. Pure evil."
whateverathrowaway00
Why is our insurance such a disaster? Lord knows we pay enough.
Poor Pups
"Dog breeders for breeds like Pugs that are guaranteed health problems."
SevroAuS**tTalker
Evil...
"Scammer. Tricking 70 year-olds into giving you their savings."
A-dog-named-Trouble
"That happened to my mom. She won a big settlement for some medical something or other and was convinced by some random dude that if she gave him half of the money (around 25K), he'd TRIPLE it in like six weeks. She never saw that money again... or the dude. When I found out, I was pissed."
KnockMeYourLobes
dictators...
"Insurance company employees who dictate what Doctors can and cannot do."
Ill_Animator3907
"Yeah insurance is scummy. I interviewed at a law firm that represents insurance companies and got a call back, but I turned it down to accept a job at a firm that sues nursing homes for abuse and neglect, and I'm glad I made that choice. I don't wanna represent insurance companies at trial. Idk why I even interviewed. Ok I do. It was the money. But I didn't go through with it!"
natsugrayerza
Add-ons...
"When I was an intern I was working for biodegradable plastic company, they added an additive that reduces the lifetime of plastics from thousands of years to dozens of years in the environment. But it produces an increased volume of micro-plastics in the process. And by using their additive, it introduces degradation properties into other plastics meaning the products can't be recycled well and will eventually end up in landfills and cause other plastic feed stocks to end up in landfills."
hg_99
Mirror Mirror
"Beauty influencers, especially those that target young people and profit off the envy they inspire. Hawking diet pills, magic hair powders and other crap — and girls who are made to feel bad about themselves because they are swiping through these unrealistic videos and images all day wondering why they just don't measure up will buy anything they sell just for the chance to be prettier or to fit in."
ThroatObvious6345
Jaws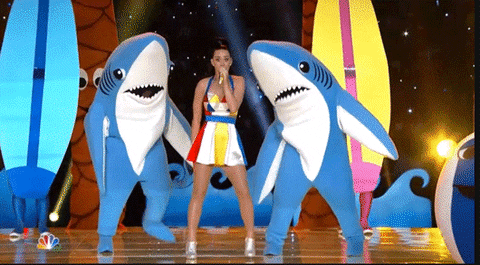 Katy Perry Sharks GIF by Vevo
Giphy
"Shark fin harvesters. They cut fins off sharks (obviously) for soup and then let the helpless shark with no fins die In the water."
budderbrudder
I say veto these gigs for sure.
Keep reading...
Show less
As a mom of three who is into awesome stuff, I have watched a LOT of Backyardigans—like I've watched it enough that I now own all four seasons on YouTube just to make my life easy.
Uniqua's "Into The Thick Of It" had a moment on TikTok not long ago, but I assure you it is far from the only bop on that show. I'm partial to the whole secret agent limbo moose thing, myself. But there's something to be said about Tasha's "I Quit" song.
And that something is that it belongs on this list.
I quit a job working for my ex husband (long story, not for this article, but girl I know. That's what I get for saying yes to begin with.) by singing the "I Quit" song. And dancing along. With pom poms.

What can I say, when I do something I do it big.
Reddit user MAinSBmUrKin asked:
"You just won the lotto! How do you quit your job?"
Reddit ... you make me proud with how big you'd do it if you won the lottery and could quit. It brings a tear to my melodramatic eye.
Send Another Agent
"If I won the lotto big time I would hire actors and a helicopter."
"Towards the end of my shift I would have a helicopter land in our parking lot. Wind blowing everything in sight, rotors blasting noise that the whole warehouse hears. Obviously we go outside to check it out."
"Once the dust clears and the rotors die down 3 individuals step out all wearing black. Two of which are hot ladies in military jumpsuits looking like movie stars. The last one is a Nick Fury type. Trench coat, eye patch, and stone cold face that makes you look away."
"All 3 walk toward us. It's revealed to my co-worker's that they are seeking me and it's an emergency. I step to the front, walk towards Fury."
"Me: How did you find me?"
"Fury: Come on agent Jack. You'd think we'll let our best agent go and not know about his whereabouts? I do have to confess. It was a bitch trying to find you but nothing our agency can't do."

"Me: What do you want?"
"Fury: Remember Dr. Xavier? Well his daughter has been kidnapped by the black order. We both know what that means."

"Me: I told you. I put that life behind me. I've paid my dues. Send in someone else. *turns around and walks away*"
"Fury: We did and he needs your help too. Your partner is stuck behind enemy lines."

"Me: *stops and turns around * Agent Johnson?. . ."
"Fury: We don't have time to waste."

"Then all four of us board the helicopter and fly away as I look down on all my jaw dropped coworkers lol. The end."
- TheDreamer_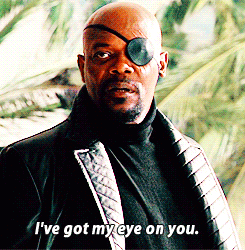 Giphy
Let The Games Begin
"I don't, I buy the company then let the games begin"
- alrighttreacle11
"If you buy the company, you are legally required to do exactly what Jeremy Piven's character did in Entourage. Go through the building with a paintball gun and shoot everyone you don't like to tell them they're fired."
- pedote17
"Buy the business and tell nobody."
"I would keep working the same position. Then bitch about company policy with my colleagues to get an idea on how to change the business for the better."
- jibjabblack
"Dad did something similar."
"Was testing out a company, on paper it looked good so he went and talked to the owner, got invited to basically be a recruit and learn the ropes. He met everyone under the guise of a 'new guy' and learned about their work ethic over two months."
"Bought the company and made changes lol"
- HowDoIRun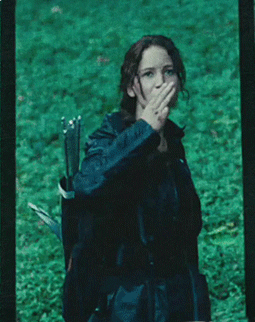 Giphy
Choreography
"A large choreographed musical number based loosely around the song 'Take this job and shove it.' "
"I'm talking dancers, confetti cannons, the works. The dancers would be cowboy themed strippers both male and female and I'd have an extra large sheet cake that has my letter of resignation printed on it."
"All of this would go down during semiannual lead meeting. All of this professionally filmed for posterity."
- UponADarkHorse
"I love that you included male cowboy strippers. My gay ass would be in heaven and it'd be the best day at work I've ever had."
- bearbarebere
"Then quietly re-apply for the job after realizing that you blew your winnings on a dance troupe?"
- EpicRedditor_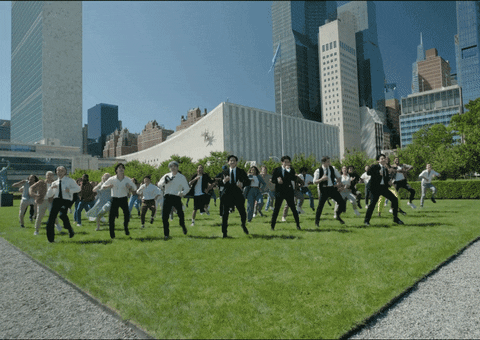 Giphy
Working For The Weekend
"I wouldn't. I'd show up but do nothing and just keep doing nothing while executives grow increasingly frustrated in their inability to get me to do something."
"Then when they send an HR stooge to term me, I'd fart loud, unstifled bombs that rattle the windows with their shockwaves and a stench that peels paint."
"I'd make them go through the trouble of getting the COBRA paperwork and then make a paper airplane out of it."
"As I'm walked out by security, I'll sing Working for the Weekend or something that'll be stuck in their head for days."
- PlanetBarfly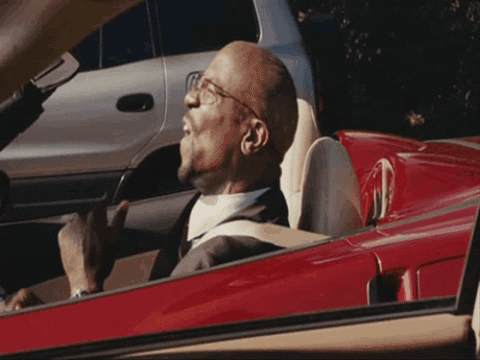 Giphy
Casual Upgrades
"I wouldn't quit right away. I've got some people to mess with first."
"I'd act like nothing happened, but slowly start to introduce randomly expensive upgrades to my day to day. One day I'll show up with an expensive watch, maybe some expensive clothes."
"Finally, I'd roll up in a car that is clearly too expensive for my salary. All while acting completely normal and nonchalant."
"I know that there would be a few people in the office that this would drive crazy."
- branduzzi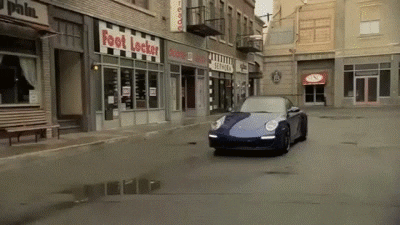 Giphy
Clowned By The 'Dream' Gig
"I would hire a man in a clown costume to go in and sit at my desk quietly and insist he is me until I get fired."
"At that moment the clown would take of his clown clothes to reveal an FBI uniform. I would then watch my bosses sweat from the live feed that I paid my favourite colleage way too much to film."
"They have some shady ass practices and I know the FBI would terrify them."
"A mariachi band would then enter playing their spin on that 'abcdefu' song that's been trending whilst the clown/fbi agent hands out big wads of cash to everyone in the office minus the management and that one dude who was a douche to me."
"I will then realize that I spent way to much on this elaborate plan and go back to working at dominoes because turns out that was more fun and payed better than my 'dream' gig."
- Ok-Replacement8864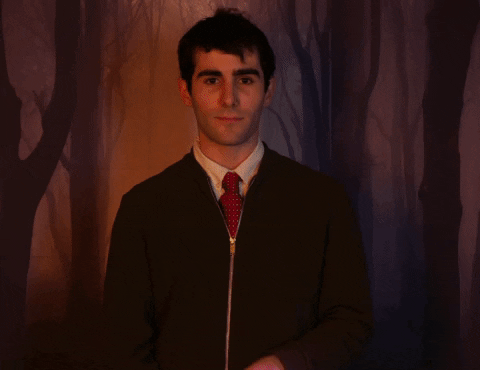 Giphy
NDA
"I work in IT, so my plan for when I win lifechanging money, is to tell people I had a job offer with a big consulting agency as a Senior [redacted]."
"This will explain:"
"The nicer car ('it's a company car')"
"The frequent trips ('oh yeah, they're sending me to Hawaii next month for a few weeks…' 'I know, it's crazy, I hope to get some time to chill out.')"
"The nicer house ('well, they pay a lot extra because of the international travel, so I can finally afford buying a house!')"
"Plus, I can always cite NDAs as the reason for them never seeing any of my work ('They work with aerospace, it's an internal project I can't talk about.') "

"I don't want anyone to know about me being rich."
- PerjorativeWokeness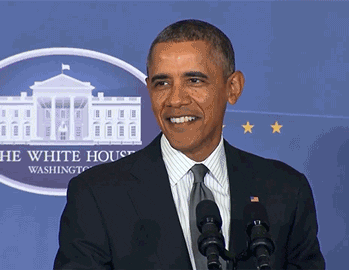 Giphy
The Unexpected Reality
"I did win the lottery!"
"I texted my boss and told him I would stay until he could find a replacement. He wouldn't accept my resignation and instead sold me half the business."
"I'll buy the rest when he retires because he has no family to pass it on to."
- Early_Government198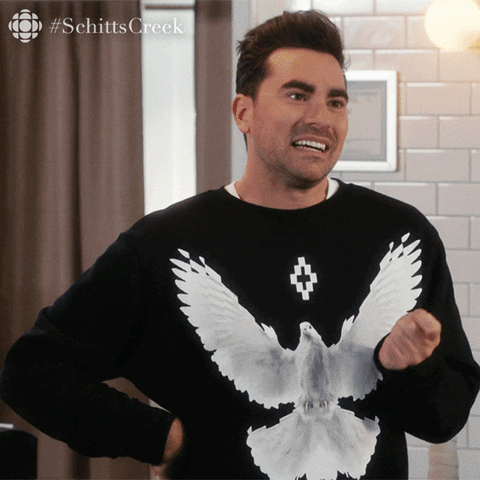 Giphy
When You Love Your Boss
"Sadly tell my boss that I'm quitting, but also that I'm giving her a bit of the money."
"My boss is an absolutely wonderful woman who owns a small business, immensely helps our community, pays me well, and has had my back during several hardships."
"I'm her only employee and I couldn't just leave her high and dry."
- lilbeany
"I'm not gonna lie, I would wait until I received a little of my money and quit by giving my direct boss a little money to help with her mother and then peace out."
"My boss has been very selfless with me taking off many days due to personal illness I deal with and has never made me feel bad for it. She is very supportive, covers for us if we need to be out, and goes to bat for us when problems come up with other departments."
"She does that all while doing her office manager duties in 3 of our locations and taking care of her elderly mom full time."
"She's exhausted and I wish someone would just drop her a lump sum of money for an in home care giver or something so she could just breathe for once."
- kjolyn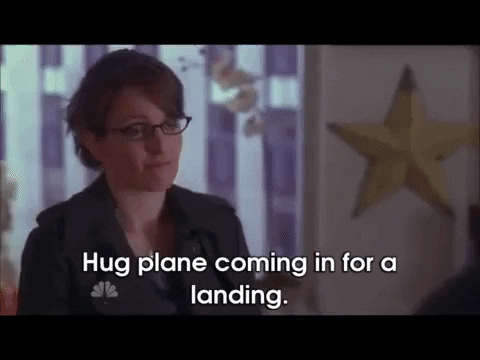 Giphy
The New Boss
"I actually love my job - but that doesn't mean I wouldn't quit."
"Supposing I made enough money to, I would buy enough of the company to have a controlling majority and give two weeks notice that I quit my current position."
"Then go change into a suit and walk back in as the new boss."
"As long as I could do it and hide my identity as the new controlling majority til the day I quit I'd like to do it this way."
- knox1138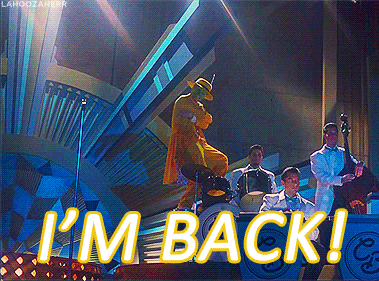 Giphy
Of course for a lot of people the answer was that they just wouldn't quit.
These quitting fantasies might be fun to think about, but for the most part quitting doesn't seem to work well for winners.
The reality of being a lottery winner is often darker and more difficult than you'd think. The ones who seem to do best are the ones who don't tell anyone that they won and just continued living as close to a normal life as possible.
The ones who didn't ... well ...
Want to "know" more?
Sign up for the Knowable newsletter here.

Never miss another big, odd, funny or heartbreaking moment again.
Keep reading...
Show less
Everywhere you turn nowadays, people are getting fed up with the way their workplaces and bosses operate and are quitting their jobs. But for one person on Reddit, things were so bad in their workplace that their quitting led to a mass exodus of employees, and put their boss in danger of being fired. They […]
More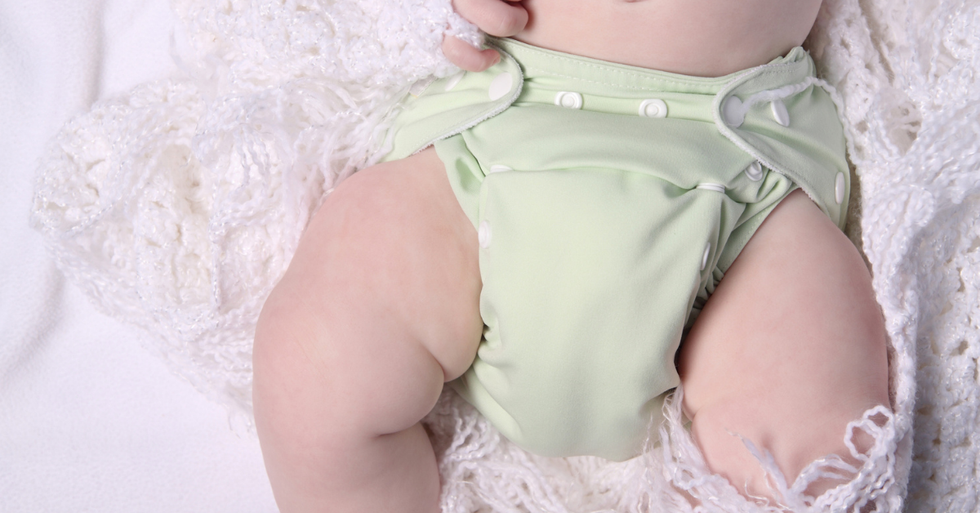 As a teenager, babysitting is a pretty good gig. We're paid in cash, you don't do it everyday, and once the kids go to bed it's pretty chill. There are some drawbacks, but at that age we're happy to stick it out for our earliest paychecks. But one Redditor learned that patience can grow thin […]
More
There are a lot of reasons to quit a job, especially during a pandemic. Not being appreciated, being overworked, burnout—even simple boredom.
Staying in a job you hate is soul-sucking, so it's no surprise that a lot of folks have decided to move on to bigger and better things recently.
Reddit user daraand asked:
"Why did you quit your job this year?"
Too Many Hours
72 hour weeks, was stressed out constantly. Kept getting passed over for promotions.
72 hours weeks
Bloody hell. This makes me appreciate some of the employment laws we have in place. Anything above 48 hours is illegal, regardless if it's on your contract or not. Your employer can ask but you're in no obligation to accept.
This is in the UK.
All Around Better
Found one that is Monday to Friday, same hours as my wife so we can carpool, and paid more for the starting wage than my last job did after working there for 2 years and getting a promotion. Win win win. Plus the actual work is more personally fulfilling. Goodbye retail!
Because Retail Sucks
Because working retail is crap and working retail during a pandemic is just life-draining.
So Tired
I was so tired of the politics, racism, and anger there. I just finished my second master's degree and have decided after 20 years I'm switching careers and could not be more excited!!!
What's My Job Again?
Got taken off a team I started and was on for 4.5 years and moved to a newly created team with 0 notice.
New team is under a different director and also had other people pulled onto it.
"This team was put together to work on a project that's very close to the CEO" we kept getting told.
My experience is in a completely different tech stack. No idea why I was moved to this new team.
Spent a month doing courses and trainings to learn this new tech stack at the behest of my manager and our lead engineer.
Business kept changing their mind on what we were doing, so I had to keep changing what I was learning. (Flutter, Android, iOS, Kotlin, Spring) I was learning all of those from the ground up mostly. Nothing I was experienced in was useful on this new team.
Lead engineer submitted his 2 weeks. Was tired of dealing with our management chain.
After that, director pulls me into meeting. Says I'm not performing at the expected level. Why don't I have as many tickets done. etc etc. I explain that I've been doing courses and pair programming with our lead to learn the new code base. That I'm from a completely different tech stack. He doesn't believe me, says I should be learning outside of work hours. wtf.
That's not how our company culture is at all.
Lead engineer hears about this, pulls director into a meeting and yells at him for accusing me of not performing and lays out all the reasons as to why I am.
Director pulls me into a meeting the next day to say "I guess I didn't have the full story", doesn't even really apologize. Like bro, I f**king told you the full story...
I had a couple break downs during that whole week, so after that I took 2 weeks of vacation to think about sh*t and to de-stress.
Came back, finished a small project in 2 days and submitted my 2 weeks.
And that is how I came to quit a company I had worked at for nearly 7 years that I really enjoyed working at. And how a tool of a director lost a Senior & Staff engineer from his 5 person team in the span of a couple weeks. I hope it reflects poorly on him.
People Describe Their Best Chance Encounters | George Takei's Oh Myyy
Are chance encounters really serendipitous or is it part of some grand master plan? While we may never have an answer for why we come to meet certain people ...
Bad Management Has Consequences
Quit a job last year. The ceo/owner blatantly attempted to leverage Covid to permanently reduce salaries. Outright lied to our customers to get their business then dumped the responsibility of disappointing them on the teams assigned to do their implementations. Did other shady stupid s**t too.
Over about three weeks they lost 8 senior consultants and had to give the ones who stayed large incentives. Three of the ones who left were the entire leadership assigned to their largest customer. We loved our client and were very transparent with them before we last about what exactly had happened and why their project was going to miss all their deadlines. They used this to claw back much of what they paid. Many other customers did as well.

This year the company was acquired. They had been setting themselves for several years to be acquired, but we heard from friends who stayed that they were stuck taking far less than they could have because they had so royally screwed up last year.
Tl;dr idiot CEO assumed Covid would make his developers so thankful for their jobs he could cut their salaries. Backfired spectacularly ended up forced to sell his company for a lot less than he had been on track to sell it for.
Nothing But A Shade
They slowly sucked my soul everyday for 8.5 years until I was a shallow shade of myself
I feel that
Mental Health First
I was in middle management, desperately trying to keep my small team together with no help or support from the higher ups who were content on playing golf and smoking their cigars. My team was overworked, stressed, yelled at constantly by internal and external clients, and were given tools from 1998 to fix 2021 issues.
Luckily a former co-worker asked how things were going, I might have an opportunity for you...he's now my co-worker again, and I'm making 40% more than I was, no longer managing people, and back doing what I like doing: Learning new things and helping people.
Two things I learned:
Be nice to people because you never know what can happen down the road. They might call on you or you might need to call on them.
Mental health first. I had a mental breakdown and my former company said, "Are you quitting?" as their opening statement when I opened up to them. If you're not getting the support you need, go find it. I promise you, everything else will work out.
Overworked, Underappreciated
Worked so many hours, took so much on, and then was told I "wasn't engaged" so I found a job where they are thrilled to have me for 40 grand more a year. I feel like I've been de-programmed from a cult. I even have the energy to join a gym.
Took a few people to tell me I deserved my success before I started to believe it myself.
So Unprepared They Begged Me To Stay
I didn't have any opportunity for personal career development because the business refused to hire another developer for 2 years to help share the load.
I was constantly needed to help support legacy systems that were "going to be replaced soon" rather than allowed to work on anything new or things that would've helped me to improve.
After I gave my 2 weeks, they begged me to stay because they didn't have anyone left at the company who had looked at the legacy code base within the last 2+ years.
Even if you have to keep a job you hate because it pays the bills, there's no harm in shopping around while you work there. Submit a few resumés, you might get a great opportunity.
Keep reading...
Show less