20 Attractive Things That Men Do Without Even Knowing It.
1. Being nice to people he doesn't need to impress. Especially the waiter.
2. Being kind. Seriously. Just doing stuff because you are a good person. Catching you doing something that shows your character..sexiest thing ever.
3. Wear nice sweaters. The snug sweaters make me want to cuddle.
4. When their eyes become softer when looking at you.
5. Hugs from behind. Not like surprise, I'ma-murder-you-jk death-grip hugs, but like, just firmly enveloping you from behind.
6. The ability to hold a conversation.
7. Playing with dogs. Children you can be all careful and cute about, but when a dog wants to fight and roll in the dirt and knock you over and a guy is totally enjoying it? It's pretty amazing.
8. Laughing during a hug.
9. Roll up button-ups to their elbows. Those forearms.
10. Stretching for something just so their shirt reveals their lower abdomen.
11. Being paternal. When they see a kid and instinctively go into the mode.
12. Loosening their neck tie.
13. When they are nervous and become super clumsy. It's like a baby deer learning to walk, cute and funny.
14. Wearing a suit.

15. Keeping their nails trimmed and clean.

16. Smelling nice.
17. Be excited about something. Be excited about life. Have a passion, and light up when you come across it.
18. Concentrating so hard on a task that a guy clenches his jaw.
19. When he cooks. I can stand there and watch him all day long. He's bustling around, chopping veggies and putting dry rub on meats and stirring things around in a pan, all confident and sure-like.
20. Initiating cuddling. By putting an arm around you and pulling you close.
!
"Reddit user Mazider asked: 'What is the most insane thing you've put your body through?'"
The body is an extraordinary thing.
Humans are always testing and pushing past the boundaries of what the human form should be doing.
It takes getting decades into life to realize that none of us are invincible.
So why can't we do the right thing and take proper care of this gift we've been given?
Sadly, that realization often comes too late.
So let's discuss some war stories.
Who has test the limits the most? And why?
Redditor Mazider wanted to compare notes on how we've all brutalized our bodies, so they asked:
"What is the most insane thing you've put your body through?"
Training to run a 3 minute mile almost killed me.
Like, who the H*LL is chasing me?
Wild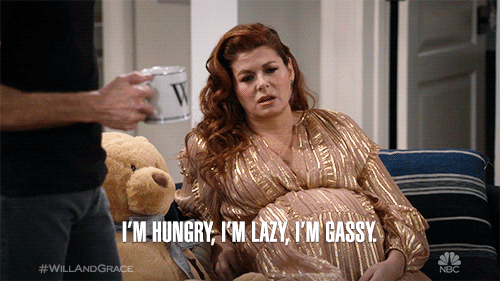 Hungry Debra Messing GIF by Will & Grace
Giphy
"Currently pregnant with my first kid and realizing how wild this stuff is. Organs relocate themselves, stuff starts hurting in places you didn't know existed."
toxinogen
The Comeback
"I was paralyzed from the waist down due to a spinal cord injury. Doctors said never walking again was a big possibility. 4-6 hours a day over the past 3-4 years were dedicated to rehab (massaging, stretching, and exercises). After the first year I was walking again, but I couldn't stand up for too long."
"Now I climb, swim, and weight lift! Deadlift is at 180kg, Squat is 155kg, and Front squat 110 all at the BW of 74kg I think it helped that I'm only 25, but the body does amazing things given the time and effort to care for it properly."
someGuy0202
Getting the Boot
"I injured my calf playing basketball. Didn't have health insurance at the time (god bless the USA), so decided to not go to ER and treat it myself for a bit to see if it gets better. Friends convinced me it was a high ankle sprain, probably. I iced it, took some ibuprofen, got a boot and a cane from the pharmacy, and went to work the next day (I'm a camera operator/dop for tv shows)."
"I got a sports massage on the calf (hurt like hell) and the pain got better in a week or so. Still didn't have a range of motion and it was swollen and slightly bruised. Kept working."
"My friend was getting married in St Martin and I promised to film his wedding. So I dragged my a** all the way there from Los Angeles and as I was laying on the beach, one of the wedding guests came up to see why I wasn't swimming. She looked at my leg and immediately said, 'I'm an MRI technician, and you have a ruptured Achilles.'"
"I couldn't sleep googling it all night. The swelling, the bruising, and the loss of range of motion were all checked out. Dragged my a** back to LA, got officially married to my fiancé, bought health insurance, and went to a doc... yup, completely ruptured my Achilles. 45 days I was shlepping around like that with it untreated. Got surgery, had a brutal recovery, and had to walk down the aisle with a boot and a cane."
50mm-f2
On the Grind
"I was really heavy on my grind for years, taking caffeine pills, Adderall, and drinking coffee all the time... one night it was so bad that I could feel my kidneys throbbing, my back was sore from dehydration... my chest was bumping so hard that it sounded like a drum in my ear. I thought to myself, maybe I should go to the hospital. What I ended up doing was going right back to sleep. To this day, my heart can't take much stress or I get chest pains."
NaiveAd8426
Fractured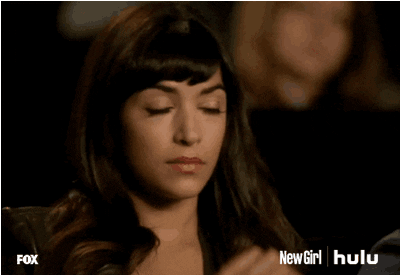 New Girl Facepalm GIF by HULU
Giphy
"Motorcycle accident. Fractured my skull in a couple of places, and burst an eardrum. Was in the hospital for a month, apparently acting like a child, only people I recognized were my mother, cousin, and best friend. Also, couldn't move my left eye because a nerve and/or muscles moving it pinched by the crack under it. They had to put a metal bit to close the gap."
.arnelthelionjr
I need four wheels.
I can do a bike, but motorcycles are a no.
Less Distance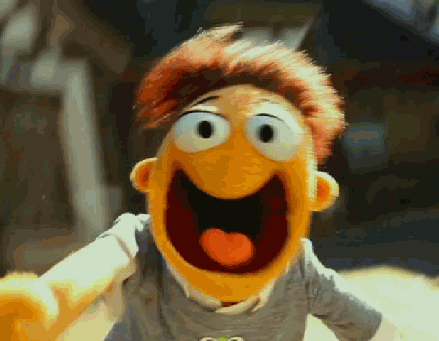 Go Go Go Running GIF
Giphy
"A 50k run… seriously sucked and made me stop running long distances. I've done marathons before and didn't think the jump-up would be as big of a deal as it was. Now I stick to 10k and 15k."
JD054
Gotta Go
"Being there for someone caught in addiction. The late-night calls to come take care of them, the countless trips and hours in the hospital. The mood swings and all of it started taking a toll on me physically to the point I started feeling like I was the one using. I had to walk away after realizing there was nothing I could do. She lost her battle a little over a year ago and it tore me up. Still working through it but it's a daily process. Rip LD and I hope you finally have peace."
Dirty_Boy_Jay
All work/No play
"Working everyday 12+ hours without a day off, for more than a month."
Any_South2605
"This is tougher than most people think, especially if it's high-intensity work in the heat or cold. I do outages every year that are usually at least two weeks, approximately 12-14 hours a day. Some days they hit over 20 hours, it takes its toll after a week or so. Especially if you have a family. I lost 10 lbs in my last outage, stressed as hell trying to oversee a critical path project."
TheSwissRussian
The Worst
"The whole Appalachian trail was pretty tough but so spread out it didn't seem that bad. Thought long-distance hiking (trail legs) = marathon (running legs)… that was NOT the case. Worst pain ever. Took almost 2 years to enjoy running in any form then I ran a 50-mile ultra marathon a few weeks ago, proper training kept the pain at bay."
forvillage22
Hazards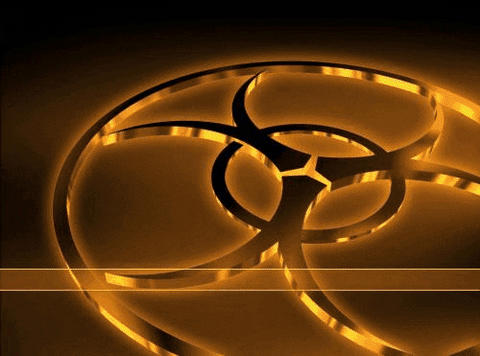 hazard GIF
Giphy
"Went into a secure facility to train to do my job as a chem ops specialist in a live environment where nerve gas exposure was a real risk."
jackfaire
Chemicals are always an issue.
How people do jobs near chemicals I'll never know.
Cheating is one of those actions in a relationship that is super divisive.
Most people are either dead-set against it or basically all about it.
But there are some who could understand how it could happen, and others who were willing enough to discuss what led them down that road of possibility, to begin with.
Redditor polyaprotic asked:
"People who cheated in a relationship, why?"
Adventures Gone Wrong
"He had a side chick who was my best friend (she thought we were in a poly relationship but it was just him who wanted us both) so I cheated on him with her and stole his side chick."
"I told him I'd be okay with it if it wasn't just him who got to date my best friend and me and that us girls also got to date."
"He told her I was okay with it just being him dating us, even though it was really me she wanted to date and he was just an extra since I was dating him at the time."
"I stayed with her for a while, but we mutually decided we were better as friends and are still best friends to this day."
- Outrageous-Dare2755
Growing Apart
"25 years in the military working away, I never once cheated on my wife. But after leaving the military, I was so busy working and earning, we started to grow apart."
"We both knew it but crucially, I buried my head in the hopes things would get better."
"She had a brief affair, citing the gap between us as the reason. She never once talked to me or tried to improve things but then again neither did I."
"The difference being I still loved my wife but she fell out of love with me... look after what you have as you never know when it will be gone."
"I do blame myself. Yes, she had the affair and she owns that and the fallout from it, but I created the conditions that allowed it to happen. I knew things weren't okay."
"There is so much more in hindsight that I could have said or done but didn't. That is on me."
- jimbojetset35
Simple Math
"I was young, selfish, and broken."
- theomniconian
"It was a decision I made, selfishly, getting caught up in the heat of things and not taking someone I loved into consideration when I did it. Just outright generally being an a**hole all around, something I've thought about over the years and deeply regretted."
"Once you really hurt someone like that, it truly sticks in your mind and you never forget it."
"You can't take it back, ya know? You can only make sure you never make such a terrible action again."
- Neat_Theory_5236
Perpetual Lying
"Cheating is just a form of lying. It's not the cheating that's the problem, it's a symptom of a bigger problem which is lying."
- RaspberryTurtle987
One Similarity Between Bullying and Cheating: Self-Esteem
"I don't think malice is usually the root of cheating, I think low self-esteem is. One can hate themselves so badly, that they cheat to prove to themselves that 'they still got it' or 'they win at life,' but it usually leads to just more drama, like they cheat to hurt someone else (that's where malice comes in)."
"As for the person they cheat with… sometimes kind of the same thing… they hate themselves to the point of having to get the high of stealing what's not theirs? 'One up' another man or woman, so to speak."
"Many times it's the low self-esteem of lying to themselves that 'if it's meant to be' or 'the cheater wouldn't cheat if things weren't really bad.' 'I've never felt this way before, it must be right,' etc. But in their heart, they know it's trash reasoning, and they will feel like s**t in the end. Hurt people hurt themselves and others."
"And then of course, sometimes the person is just another victim of the cheater, who said she/he was single. And we all feel for that person, because they thought they met someone single and special, and it was doomed from the beginning."
"I dropped my best friend of 20 years when she became so desperate that she started entertaining the thought of affairs with married men I knew. She was never previously that type of woman… but she was hitting her late 20s, and just getting so desperate to find someone and settle down. I loved her as a friend, but I was no longer recognizing the girl I once knew."
"We as a society can't preach but then stand by. Her act was selfish, and not only affected her but affected so many of our friends that knew the family. When I walked away, to my surprise, so did everybody. I felt bad for her, but I wasn't going to be a part of a family being torn apart."
"Luckily in the end, the guy she was interested in didn't cheat on his wife, and the family is still intact 15 years later, doing great."
- Koko-Bear
All Part of the Wedding Planning...
"Reason given was, 'one last fling before the ring.'"
- vanroy241090
"If that's what you decide to do before you get married, why even get married in the first place? What a waste of f**king time. I'll never understand people like that."
- GoldenGlobeWinnerRDJ
Exiting Abusive Relationships
"My ex-wife was incredibly abusive and controlling, and she used violence and the police to keep me from leaving her."
"Women around me started to sympathize and approach me, and I was so starved for affection that I didn't even hesitate."
"I found the love of my life and we've been together for eleven years now. We've never even had a serious fight, it's bliss."
- Daetok_Lochannis
The Last First Kiss
"I was the other guy. A woman I'd known for a couple of years was becoming increasingly disillusioned with her husband, he was drinking too much and getting more and more emotionally and verbally abusive, and we had a two-month fling because she wanted to feel valued again."
"She dumped me and told me she was going to make a proper go of her marriage, she gave him six months to quit drinking or she was going to kick him out, he just got worse, and the final straw was when he drunkenly dragged their eldest kid out of bed at 2:00 AM to berate him about the state of his bedroom."
"She kicked him out. A week later, we hooked up again. 22 years and two grown-up children later, our fling is going quite well."
- vinny876
The Apology Isn't Coming
"I was selfish, I can think of a hundred reasons why I did, but in the end, I was just selfish. I do not have many regrets in my life but that one will stay with me forever. A life lesson learned the hard way."
- blister693
"My ex-girlfriend cheated on me (I'll have to see her for a while because I had a son by her). Reading things like this gives me hope that one day she'll look at herself and finally admit how badly she hurt me."
"Thanks for sharing. I'm glad you learned and hope you'll treat your current or future significant others with much more respect."
- Thre3zekiel
"Closure doesn't come from other people. Don't hang your hopes on getting closure from her."
"My ex is happy as a pig in s**t. He has no regrets."
"If my happiness was based on his apology, I'd still be unhappy."
- mykidisonhere
Long-Distance Relationships Aren't For Everyone
"I blamed cheating on being in a long-distance relationship. I think it's really that people like attention and can't turn away from it when it becomes something more."
"I personally would feel bad about it when it happened and wouldn't want to put someone else through that, and yet I'd keep doing it."
"But then I got cheated on later in a different relationship and actually got to feel the hurt. It's not something I'd want to do someone again."
- Tugonmynugz
Just Another Part of the Relationship
"Everyone is different. Some people were raised around it and therefore, it was normalized from a young age."
"Some people are cheated on early and often. When you're young and immature, some people don't have the capacity to really think about how their actions can affect other people."
"For me, my first, like, four or five girlfriends all deceived me and cheated on me in some capacity. And a lot of it was my being too clingy and emotionally needy and I would guilt them when they tried to leave me (which stemmed from a toxic, abusive childhood where love was a transaction or manipulation of some kind). And then when they did finally leave me and I found out they were talking to/dating/f**king other dudes beforehand, I extrapolated it to all women and figured it's just what they are all going to do anyway."
"It's twisted myopia birthed out of insecurity and inexperience. Most 20-year-olds don't possess the humility to consider the possibility they have no clue what they are talking about because they feel things so deeply and passionately."
"Ultimately, my experience was that I was conditioned to believe cheating was just a part of life and if everyone is doing it then on some level, it was okay. People get older and wiser. If you don't believe people can grow up, of course, you're going to believe things like 'Once a cheater, always a cheater,' but I sincerely question the growth and progress of a person with such a static view of humanity."
- nevertoomuchthought
Revenge Cheating
"I walked in on her with a co-worker, so I revenge cheated with someone close to her. It created a triangle of emotional damage. But I learned how to process the bad stuff in a healthier way once the dust settled from the three of us destroying each other."
- heastianvirgin
"I was tempted to revenge cheat, but then I thought about it and realized that being a cheater was who he is, not who I am. I filed for divorce instead."
- Queen_Aurelia
The Coward's Way Out
"I was young and dumb, not really ready to commit, and too much of a coward to break it off."
- BananaBrute
"I've had a few cowards in my time."
"I just don't understand it. It's like ripping a Band-Aid off! Get it over and done with and not destroy your partner's trust in relationships. I bloody hate cowards."
- cyrilly
A Wrench in the Family Gears
"I want people to know… your kids WILL FIND OUT. Maybe not right away, but eventually, and they never look at you the same, speaking from experience. I was bartending, and my dad's different friends and employees all would go on to get drunk and confirm things for me over the years."
- Koko-Bear
"I had a strained relationship with my father and I didn't like him very much as a person at times but I still respected him when I was younger. His problem was he always talked to me like I was his buddy instead of his son and overshared. A few times he would talk to me about one-night stands he'd had (despite me telling him I didn't want to know)."
"He was either too stupid to realize I would figure out it was when he was married to my mother or he didn't care. When he left my mother for another woman I was disappointed in him. When I found out he cheated on her several times I was disgusted with him and lost a lot of respect for him."
- MikoSkyns
The Pain of Discovery
"She found out. She cried a lot."
"I saw the amount of hurt I caused her. Honestly, I'm still not sure if I've changed. But I want to. That's a starting point for me."
- Empty_Regret6345
"For real: being able to understand how another person feels is the beginning of empathy. It's something that cannot be taught but is so essential for a healthy life and society. You gotta keep leaning into it even when it hurts."
- mfkboston
"My wife finding out was the turning point for me, too. I thought she would be mad, yelling at me, and we would argue and she would eventually cool down. That is the culture I was raised with."
"Instead, she broke down, and she was just hysterically crying for the entire day, saying she wanted to die and that she can never trust anyone ever again."
"It genuinely shook me to my core, and all I wanted to do was comfort her but I couldn't because I was the person who made her that way. It made me feel a sense of guilt and shame that I shiver even thinking about today."
"She found out I was cheating on her at the club I was working at. Not with anyone, in particular, just random girls here or there. We got a divorce and got remarried three years later, and have been married for 20 years since."
- frogvscrab
While some of these stories are to be expected, some of them were genuinely surprising.
This just goes to show that you never really know what's going on in another person's relationship or what could be the reason for its failing.
Listen, no one is perfect. Especially not anyone who features as a main character in these stories. From stolen wedding gifts and lies about paternity, to breaking bro code and alimony acrimony, you'll definitely need a moment of self-care to calm down after reading about some of the biggest jerks ever.
Most of us can't afford to spend our hard-earned cash on luxury items or experiences.
That fabulous European vacation that includes renting out a villa in Tuscany is gonna have to wait.
So will those Taylor Swift concert tickets... if you even had a chance to nab one during the online purchasing fiasco.
But what would happen if you suddenly found yourself with cash to burn? How would you indulge yourself?

Strangers online came through with the fantasy scenario when Redditor Ithaqua3406 asked:

"If you suddenly had 'f'k you' money what would be the first thing you did?"
Some Redditors felt philanthropic.
Family First
"Retire my immediate family."
– Ziggu12
"I'd pay off my parents' house and other debts and then send my brother a check for $0.81."
– She_Persists

This One's For You, Pops
"I'd retire my dad (46M) immediately. After my mom left when I was 13 (25M now) he stepped up to be in the role of both parents to us 3 kids and we struggle bussed pretty hard for a few years until i was able to start working to help out even though he said i never had to. I haven't seen my mom since I was 17. Both my younger sisters and I are eternally grateful for this man. He taught me everything I needed to know to grow up and be the man I'm now today. So, I'd return that favor. I'd buy him a house with a big a** garage and work space so he could work on his classic cars and trucks all he wants. I'm in that mindset now, I'm working to not only have a successful life right now but to take care of my own family and him."
–Slwrolla
Simplified Order

"I'd order Dominos without optimising the order to fit one of the deals."
– Si1Fei1
"Changing it to pan? Dollar fifty more. Bastards."
– DrGPeds
Unobstructed View
"I'd buy the first 3 rows of a Ja Rule concert to keep them empty."
– Usr_115
"50 cent is that you lol."
– eks91

Tough Lesson
"I'd get dental implants so I wasn't in constant pain/ didn't look like I started every day with a hearty breakfast of crack."
"Edit: The feel compelled to say that I've never smoked crack or meth in my life. I did all my damage with cigarettes, sugar, and good old fashioned neglect. I didn't brush my teeth nearly enough, often going days or weeks between brushing. Yes, depression. I didn't feel like there was a point, and now I'm at a what I consider to be a catastrophic level of damage. I haven't actually felt any tooth pain in a very long time unless you count poking my tongue or cheek with a jagged bit once in a while. I had two initial quotes from dentists, one for $15,000 and another for $17,000. Both came with the caveat that they'd likely cost more because of an unknown number of extractions that'd require surgical removal. Dental tourism isn't really an option, I'd be looking at multiple procedures requiring recovery and return trips that I'd rather not make internationally, alone, and require being put under for surgery, I'd rather not go that route. I live paycheck to paycheck, and not well. I bring home about $2800 a month and finances not covered by my medical insurance (and even those tbh...) in the scales of thousands of dollars are a fanciful dream not even worth thinking about for me. Yes. America."
"If you read nothing else in the post:"
"Brush your f'king teeth."
– uglymiddleagedloser

A Tasty Luxury
"Get a permanent personal chef, so that I can eat delicious food all the time, and in a relatively healthy way."
– Alkazeel
"This here is overlooked. Having some great chef that would also double as grocery shopper doing great food 3 or 4 days a week? Under 10 grand a month."
– PhillieUbr
Who would need a job?
Not these Redditors.
Peace Out
"Quit my job. I'm at the point I may do it anyway honestly."
– e22ddie46
"'What's the point in having f'k you money if you can't say f'k you.' Bobby Axelrod"
– smitcal
Off The Grid
"Disappear."
– YoungHermit92

"pay for a helicopter to come pick you up from work, 2 guys in suits come out, ask you to come back 'for one last job', you say you were retired, and ask why can't John handle it, the suits just shake their heads and say 'it's worse than last time, and they already have John.'"
"you look back, wave your coworkers goodbye, and get on the chopper, never to be seen again."
– Dravarden
See Ya Later Alligator
"Quit my job. It's not that it's a bad job, I actually do like it, but I don't have time for it! I would rather live my life and go on adventures. So many things to see and experience in this world and life. :)"
– chocolate_orca

Alternative To Quitting

"Never quit. Purchase the company while still working in the trenches without revealing that you're the new CEO. Begin making all the decisions you can see should happen because you're there. Fire bad bosses and managers, get yourself 'voluntold' to go to other stores/offices for various excuses, listen to the fellow employees b*tch about corporate and quietly fix the problems they bring up."
– Bridgebrain
Worthy Replacement
"I'd buy the company I work for burn it down and collect the insurance money and build a public restroom in its place."
– Doublecutz

If I had money burning a hole in my pocket, I'd rent out Disneyland for the night so my LGBTQ+ friends and I can have the happiest place on earth to ourselves in a safe space without the judgment of conservative guests.
Oh, wait, I already experienced that when Disney hosted their official Pride Nite last month!
Then I'll pay for another night of that, please, but this time at Walt Disney World in Orlando because they didn't host such an event there for a certain reason.
There'll be lots of rainbow balloons, confetti, and queerness all over the entire resort to make our presence known in the Sunshine State.
Methinks that's the ideal "f'k you money" scenario.