The pandemic has forced us to bring videoconferencing into prominence, and it seems there is not turning back when it comes to the convenient way of communiation.

It's been an interesting and challenging year as many businesses have held meetings over apps like Zoom, classrooms of all education levels were held virtually.
After taking getting used to using Zoom, most of us have conditioned ourselves to check our surroundings before logging on.
While teachers and fellow students alike have seen potentially embarrassing things from inside a student's bedroom, not every aspect of a student's home life witnessed was a laughing matter.
Curious to hear of the experiences from strangers online, Redditor umbralion asked:

"Teachers with zoom classes, what's the most disturbing thing you've seen on a student's zoom?"
Teachers did not need to see the nudity in the background.
State Of Undress
"Not so much disturbing as much as a potentially gross situation: An uncle decided to undress on camera while his nephew was in class. I very quickly called for cameras off and heard the 12 year old kid say 'Uncle Dave, what the hell bro? I'm in class!'"
"It's mostly loud houses, a lot of swearing from parents, TVs blasting in the background, and the smoke alarms. THE SMOKE ALARMS!! The constant chirping drove me nuts."
The Roommate After A Shower
"I had to interrupt a student I was meeting with to let her know I could see her roommate, who was in a towel and about to start changing."
Naked Brother
"I am a teacher. We are supposed to require cameras remain on. At the beginning of all this nonsense I did. However its pretty obvious it makes some kids uncomfortable. One kid used to come to class without a shirt. Constantly. I told him he needed to wear one. Another time he changed his pants in front of the camera. Its been dealt with. Respectfully. Another kid (I teach high school) was doing his work and his adult brother walked in naked. Just sort of wandered around the room. Then he just stood there talking to his brother having no idea he was on camera. With 25 kids or more in the gallery it's difficult to hone in on one kid. When I noticed what was going on I just knocked him out of the meeting. I can mute but not shut off cameras. The guy wasn't doing anything nefarious. Just being a naked older brother. More common is hearing loud relatives arguing in the background. Just the intimacy of being in their homes with them freaks me out a bit. Even though we're remote. Also I can recognize most kids by their ceiling fans."
Grandma's Cameo And Inappropriate Language
"seen: Naked grandma slowly limping through the background. Fortunately since I was screen sharing I don't think anyone else noticed. Either that or these 10 year olds have the best poker face ever."
"heard: In the background at FULL volume; 'Well you tell that mother F'KER that the next time I see him I'm cutting his BALLS off!' I couldn't get the student muted in time. She sat there totally stoic about the whole thing (and her home life was already on our radar) but there was a second or two of silence and one kid just goes 'That wasn't school appropriate language at all'"
– ichigoli

Witnessing a glimpse of these students' home lives were sobering for these educators.

Lonely Kids
"Lots of arguing. Lots of lonely kids. Lots of kids taking care of younger siblings, all alone. Lots of kids who are in a different place every day."
– k1wyif

Loud Homes
"Nothing really disturbing, but very eye opening about how different lives can be. I'm continually surprised at how LOUD some of the houses are. TVs blaring, music on full volume, people screaming non stop, all while the student is sitting placidly (seemingly) paying attention to me."
– Zuzublue

Background Noise
"I taught first grade remotely all year at a high poverty school. Thankfully I'm going back in person in this fall. However it was very enlightening seeing each kids home life and all the obstacles they deal with on a daily basis and then seeing their awesome resilience. I've had dads walking around without their shirt, which is just funny, imo. It's insane the amount of terrible language parents use when kids turn their mics on. Like, really disturbing stuff. Had to call home on that one."
"One time, this kid couldn't hear anything I was saying and I couldn't hear him because parents were fighting in the background and it was really nasty. So, this sweet little guy, went to the bathroom, sat in the bathtub, and closed the curtain so he could keep learning. Love that kid."
Why Is Education Is Important
"Did one of my teaching practicums at a school in a low income side of town. Broke my heart how many students didn't have access to technology - luckily the school was able to help. But many of these kids also relied on the school for one or more meals in a day. Also, many of my students slept on mats either in their kitchens or what passed as a living room, often having to look after their many siblings while schooling."
"The pandemic really made apparent the lack of funding available for these kids, and why education - and schools - are so important. For many of those kids, school was the one reliable and safe place in their life."
Wasted Education
"I had a student sipping wine during a critique once and at one point was noticeably drunk. Things happen."
Why We Don't Cook During Civics Class
"Not disturbing but I did have a student almost burn down his house during one of my civics classes. A student was making eggs and a dish towel caught on fire. It was great to see who was actually paying attention because they were screaming FIRE. I gave extra credit to the kids who yelled and transitioned from the legislative branch to the basics of fire safety."
Zoom was a temporary solution for schools put on an indefinite pause.
And while students and teachers gradually begin resuming classes inside physical classrooms again, both parties are relived.
As educators were appreciative of the videoconferencing app, many would still prefer teaching the old school way – inside classrooms.
Not on a screen where they're likely to have images of naked grandmas burned into their retinas.

Keep reading...
Show less
On the whole, human society doesn't seem to be able to figure out how to educated students in a way that is effective, inclusive, and energizing.
Instead, most students leave their 12 years of early, middle, and high school full of complaints and frustrations.
And in many ways, it takes some time for the dust to settle. As people grow up, define their values, and learn more about how they tick, the flaws of their education begin to grow more and more obvious.
Curious to know all the ways the education system has screwed up, Redditor Hplr63 asked:
"Students of Reddit, what's something you hate about the current education system?"
Many discussed that the education system struggles to do exactly that--to educate.
Careful Distinctions
"In every education system I believe there is one major mistake. Students have to learn things instead of understanding and thinking them"
-- Panais69
All About Metrics
"That grades matter more than actually learning the material" -- Shrexygrass
" 'You've taught me nothing other than how to cynically manipulate the system' - Calvin and Hobbes" -- missedtheboat16
Squashing the Spark
"What we learn."
"Yes school teaches us resilience and skills to score in exams but what do we really learn at all?"
"The current system kills curiosity and interest in learning."
-- pisceanm00n
Ruining a Good Thing
"English classes seem hell-bent on making you despise reading."
"They tell you to love reading, then shove a book in your face with mandatory deadlines and assignments, expecting you to memorize pointless info unrelated to the story or message."
"I remember I used to enjoy reading during elementary school, but as of my senior year in high school, that fire's completely extinguished."
Others talked about the ways schools fail the students that have needs beyond learning. Simply put, the human element often appears to be lacking.
Oversimplifying
"the 0 tolerance policy that makes it impossible to protect yourself from bullying without being in the same amount of trouble as them even if they've beaten you badly and all you did was push them away."
-- Tottaly_Sane
Piling It On
"That most schools don't consider that students have a life. Basically they have sh** to do."
"My brother was showing my mom and I a recorded session from online classes, and the teachers said something about putting more homework, the whole class complained and didnt like it since they're already pressured with work. Then the teacher said 'What!??!?! You're students! All you should be doing in life is homework!' and that's where my brother flipped out."
"It's triggering in every way that she said that. My brother is a programmer and even did a Harvard programming course + he has a side hobby of photography."
-- Bilal1963
Back to Back to Back
"The lack of freedom I get outside of school. If each of my teachers think a half hour of homework a night is good for my education, and six of my seven classes each day assign homework, then I have three hours of homework to do. My schedule is literally just wake up at 6, leave for school at 7:15 (I live pretty far away), go home at 3:20, get home at 4, do homework until 7, then I have three hours for myself, not including dinner and stuff like family events."
"My (terrible, don't try at home) solution to this is just not doing homework. I do good on the tests but.the main reason I'm doing bad in school is that I couldn't care less about the homework because of how much of a waste of time it is. Also, I have ADHD, and the executive dysfunction that comes with it makes my homework take much longer than it needs to."
Creating Identities
"I think we 'track' people too early. A lot my friends had major self confidence issues in high school because the system told them they were bad at this or that subject."
"It's fine. People learn things at different paces. The point of education should be to help people to grow, not tell them what they can or can't do."
-- Idkanymore16
Last, people talked about the way schools seem so bogged down by the need to handle large numbers of students and needs that they don't create an open environment.
Nuff Said
"The inability to have a discussion. The teacher will always be right. The students shouldn't argue or disagree even if they provide evidence or supporting info"
They're Just Selective
"There is a lot that I could rant about but I'm going to just focus on one. I hate it when schools say that they can't do anything, when they really can. Like if a student is being bullied, the teachers don't do anything. But the second a bra strap is showing, they act like it's life or death."
Maybe one day we'll figure out how to do the whole school thing right. But for now, students will still be herded through the flawed approach.
Want to "know" more? Never miss another big, odd, funny, or heartbreaking moment again. Sign up for the Knowable newsletter here.
Keep reading...
Show less
Teachers are superheroes. Especially teachers of the youth. Those are the years children (students) can be particularly brutal.
So a big thank you to them. I have always wondered about the truths of a teacher, haven't y'all? Like, what do they really think about the school? Their colleagues? Their students?
Teachers must have an inside track or instinct when it comes to how a pupil will turn out. Or are they more surprised about the finished product later?
Redditor u/hogw33d was hoping teachers out there would have a chat with us by asking them to share:
Long-time elementary school teachers, which of your former students surprised you the most by their adult life outcomes or personality?
I know I've looked at a bunch of my friend's kids and thought... "You're raising a psycho!" "You're raising an idiot!" Sometimes it's just obvious. And then sometimes you're thrown a curveball. I wonder what teachers catch more of...
The Genius?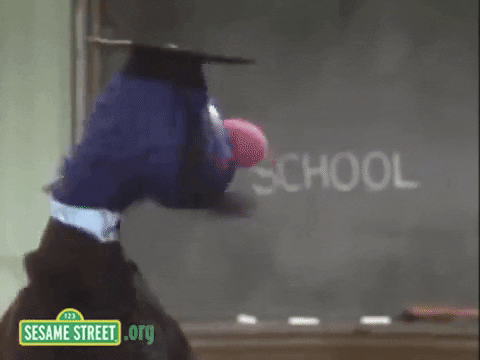 School Teacher GIF by Sesame Street
Giphy
"The student whose social skills were non-existent and whose academics were equally as troubling is in college taking nuclear physics. I swear he was easily like 3 grades behind when I knew him in primary/junior grades (Canada)."
Apologies...
"I had a student that used to get into fights and was extremely aggressive and violent towards others, on the last day of fifth grade his last words to me and his class were "F you!" -- many years later he came back to the school I'd been teaching at and looked for me so he could give me a big hug and apologize. In his words, "I was garbage when I was here, thank you for putting up with me and I'm sorry."
"I cried like a baby - I was so proud of him."
"E: You know, teaching can sometimes be a thankless job and a lot of the things I'm really proud about are usually only shared between me and my students (they don't give out a lot of medals to teachers ya know). Anyway, thanks for your time and attention. Overwhelmed by how many people got to share one of the best moments of my career with me in this friggin' post!"
The Inspiration
"I had a severe speech impediment in elementary school to the point where teachers would foist me off in the reading room (for kids with learning impairments and difficulty reading to get extra assistance) during class despite the fact that I was writing and reading at a very high level."
"The only person who vouched for me was my speech teacher. I met with her 3x a week during elementary school, she allowed me to stay in her classroom during lunch when they forced us to go to the playground and it was 5 degrees out, she gave me work to do over the summer so I could get to a point where I could actually say my name properly which had been my only goal."
"She encouraged me to tell my fifth grade teacher that I was reading at a higher level than he suspected, and, buoyed by her confidence in me, I did it and was moved to the highest reading group. I just told my parents this story earlier this year and they were so angry I had been ashamed to share, but grateful I had an adult vouching for me."
"I ended up 'graduating' speech in fifth grade after years of working with her and she was so proud. She had changed my life and given me the gift of speech. She believed in me when other teaching professionals simply heard me talk and assumed that it was easiest to assume I was a slow learner."
"I am now the communications director for a government official in my country. I messaged her on Facebook when I first got my job to tell her that I wouldn't be where I am without her. She remembered me (of course, she said - I wouldn't let her forget me😅) and she couldn't be more proud. She is one of my biggest online cheerleaders and I couldn't be more grateful for her work... I quite literally would not be where I am without her."
Best Excuses For Late Assignments That Were Actually True | George Takei's Oh Myyy
Still true Today
"I'm not one of these great success stories but I'm back home visiting and actually ran into my 3rd grade teacher at Starbucks. I was working on my laptop (WFH but my parents WiFi is crap so I work at Starbucks when I visit). I saw her sit down and it just kept bugging me why she looked so familiar because I swear when I was in 3rd grade I thought she was at least in her 50s so she would have to be like, in her late 70s now or something like that (chalk it up to a child's memory)."
"Anyway when I noticed she was getting ready to leave I asked if she was Ms. 3rd grade and she said yes with a kind of confused tone and I explained who I was and that she had been my teacher. She was SO EXCITED to see a former student and kept thanking me for taking a chance and saying hi to her and that she wished more students would do that because she loves getting to hear about her former students lives."
"So I guess if you are on the other side of this question and you see a former teacher, don't be afraid to reach out and just say hi, explain who you are and just thank them for their role in your education. She remembered me as the little girl obsessed with acting and reading. Still true today."
The Quiet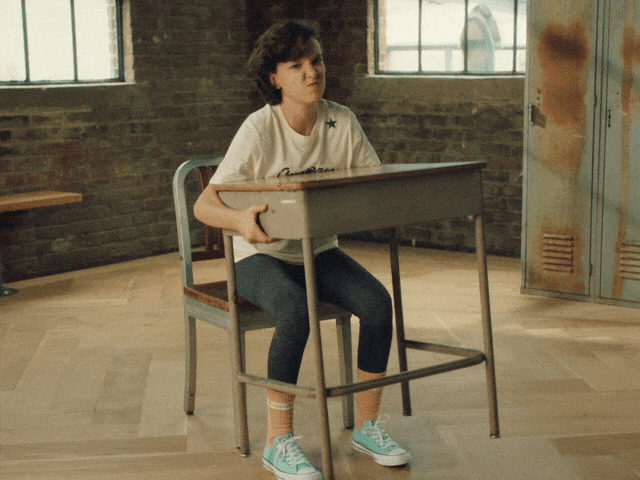 angry millie bobby brown GIF by Converse
Giphy
"Not me, but know a guy, lovely quiet chap who lived to draw. Teacher said his work was no good. Went on to be a senior effects artist and later works for a major computer games company and can of course, draw."
See... I told you. Psycho or Idiot. Easy to pick out. Although, some of these stories turned out a genuine surprise. And thankfully they seem to be good surprises.
breaking bad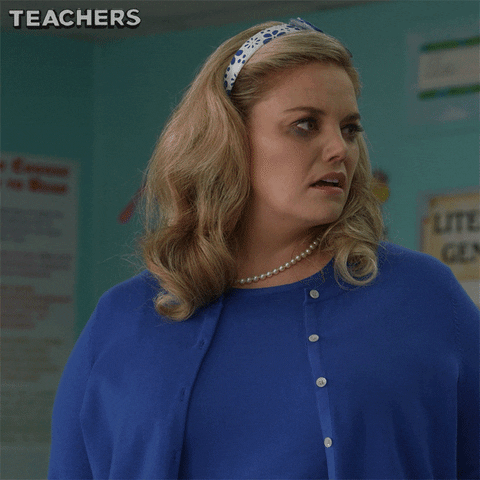 Oh My God Omg GIF by Teachers on TV Land
Giphy
"Was connected on social media with a former grade school teacher who shared a news article about a former student who got arrested for selling meth with an estimated worth of half a million dollars."
"P.s. The teacher is now a High school teacher."
"Smart Kids"
"I guess my mom might count since she's worked at the elementary school I attended since 1993, but she recently told me about one of my elementary school classmates. I was actually pretty good friends with him, but I thought he was a bit slow? And apparently, he had been evaluated for learning disorders several times in early grade school."
"He apparently just started a surgery fellowship at a prestigious hospital in Philadelphia. He definitely worked very hard in grade school and middle school, and now that I look back, he definitely sought out the "smart kids" in class and tried to befriend them and see how they thought."
He Made It!
"My brother was tutored by an elementary school teacher and he was a complete mess of a student as a kid. She was helping him transition from a top prep school to public school because the preP school didn't feel he would ever amount to much in their care. She tried several methods to keep him organized and help his reading skills to no avail. She continuously checked in with his teacher (worked at the same school) to see his progress and constantly had to talk to him on behalf of the teacher. Everyone loved him, he was just an utter mess."
"We ran into her a year ago and got to tell her that he got a full ride to law school at an Ivy League school. Blew her mind, but proof that some kids thrive in different learning environment. Terrible through traditional school but when he got to college, he thrived because of breaks between classes, time to study, picked his classes which were focused then trying to cover a thousand topics in a year, and got to know his teachers. Thank goodness for my parents holding out hope all those years ha ha."
No Reasoning!
"Not me, but a kid who used to be my friend..."
"He was studios. He got good grades. Teachers loved him. He was well behaved. He wasn't bullied. He didn't bully other kids. He had a lot of friends. He wasn't popular, but he wasn't unpopular. He was definitely more popular than me though. No one had a problem with him. Since he got good grades his parents let him do whatever he wanted. They bought him whatever he wanted."
"He had the latest video games and consoles as they came out. We loved sleeping over his house because we could stay up all night, jump on the trampoline at 2 in the morning, and we didn't even have to sneak out for mischief. We could just walk out the door. Anyways, he moved in 8th grade. I was sad. A couple years back someone sends me a facebook message of a local article. This guy stabbed someone 23 times and is awaiting a murder trial. I have no clue where his life took a hard left turn, but it did clearly."
The New Guard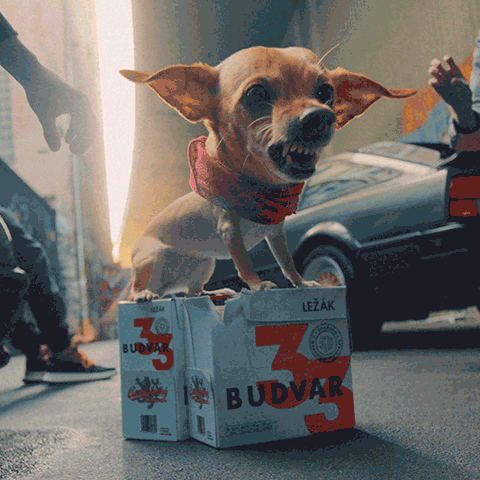 Giphy
"I've been on our PTA for a long time, does that count? There was a very skinny quiet kid who was super smart."
"The other kids picked on him quite a lot but he never stood up for himself. I always thought he would work for NASA or something as he was so smart. I saw his Linkedin a few months ago and he is now a prison officer at a maximum security prison."
Again, thank you teachers. Also, the life saying that seems to constantly resurface, probably because its the truest, fits here best. Never judge a book by its cover. No matter how weathered.
Want to "know" more? Never miss another big, odd, funny, or heartbreaking moment again. Sign up for the Knowable newsletter here.

Keep reading...
Show less
What our history teachers tell us isn't always accurate. For example, I remember being told that Henry VIII executed all of his wives. Now, I've seen Six the Musical and know better, and while that show SLAPS, it's sad when I learn more from Broadway musicals than I did in history class. Looking at you, Hamilton.
Whether by pop culture, the media, or just our own research, sometimes we learn that our school curriculum was kind of BS. Here are some tales from history class.
U/info_cellar asked: What did you learn about history that turned out to be a complete lie?

​Let's start out with some more weird ones, shall we?
That was a good Simpsons episode.
That Edison was a brilliant inventor.
Edison was a cheat, a thief and a con and TESLA DESERVES JUSTICE.
And took credit for Homer Simpson's automated hammer.
Australia is wack, man.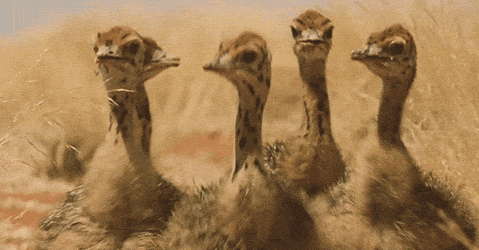 emus GIF
Giphy
The Great Emu War wasn't the only war that Australia lost to the Emus.
They also lost the Second Great Emu War.
​Ok, now that we got our token ​Simpsons ​reference out of the way, let's get angry.
That does get played down a lot.
That "The Japanese mistreatment of POWs was exaggerated, what it is that they fed them the same ration their own soldiers got and that was not an adequate diet for the larger Americans."
I had a teacher in highschool who actually said that! Tell that to the guys who somehow survived captivity by the Japanese! The guys marched for hours in sweltering heat and marched right past wells that they were forbidden to drink from and were beheaded on the spot if they drank from them anyway.
BTW, they did not feed the POWs the same ration their own men got, not even close!
Sooo many kids were misinformed.
That Christopher Columbus discovered America. How the hell do you "discover" a place that already has over six million people living there?
I'm not sure if the lie about Columbus "discovering" America is worse or is it the sanitization of Columbus' monstrosity. We start our children out with these lies and complete fabrications around the first Thanksgiving and Columbus and it makes it easier for them to fall for lies about slavery, American empire, the purpose behind wars, ongoing racial issues, etc..
My teachers definitely said this.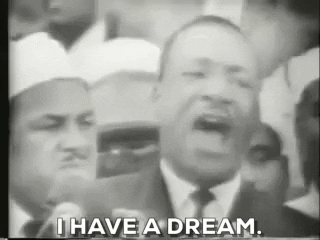 Martin Luther King Jr Mlk GIF by Identity
Giphy
That Martin Luther King ended racism in America.
"Once upon a time white people were awful to black people for hundreds of years, and then one day MLK gave his 'I Have a Dream' speech and was shot, and then there was no more racism.
Nope.
The freed slaves in America were given 40 acres of land and a mule. No, they did not. But it's still talked about as if it happened...
Those were white freed slaves in states with a charter. Virginia and Pennsylvania are two of them. The slaves were transported criminals and indentured servants who were sold to colonists for a fixed period of time. When that time was up they were granted "40 acres and a mule".

That charter did not extend to black slaves.
No, we definitely existed.
LGBT+ people are a new thing and didn't exist in history. (they absolutely did exist, but homophobic/transphobic historians do all in their power to cover it up).
I remember watching a documentary on Pompeii. If I remember correctly, the queen had these bath house things where massive bisexual orgies would take place.
"Homosexuality is a modern 'issue'". Tell that to a kinky queen who lived almost 2,000 years ago.
​A lot of these cases, however, are just plain misinformed.
You mean Hamilton lied to me?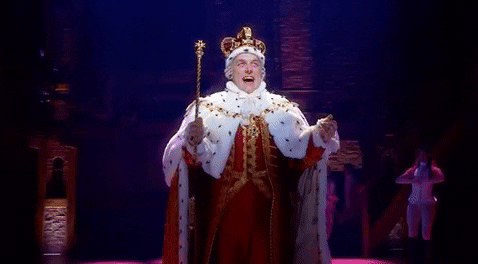 King George Broadway GIF by Hamilton: An American Musical
Giphy
This is a fact that a lot of us Americans like to deny, King George didn't tax us just to be an a**hole. We technically were at least one of the reasons the French and Indian war and by extension at least part of the 7 years war happened. King George put taxes on us because he wanted the people who caused the war to pay their debts.
Also George Washington's army was not completely made up of white people, native americans and free black men were a part of the army too and the guy who turned George Washington's ragtag group into an effective fighting force was a gay man. Also only 1/3rd of the colonists actually wanted independence, the rest were either loyalists or didn't care. Also we would not have won the war without help from the French and the Spanish.
Very similar to recent events.
Ronald Reagan.
Although I consider myself a liberal I actually grew up in a conservative family and I was taught growing up that Reagan was one of the greatest presidents America ever had. As I grew older and did more research on him I came to realize how destructive his policies were and how much damage he did to liberal ideology. He pushed the Republicans to the far right and the Democrats pushed themselves further right as a result.
He also had the most corrupt administration in US History. 138 people were either indicted, convicted or had to resign due to involvement in one of the many scandals his administration had. That's right his administration was more corrupt than the GW Bush or Trump administration.
All notable tidbits.
Native people couldn't build boats, and the underestimation of the trade network between them. If they were just like us who says that they couldn't do those things? Polynesian artifacts have been found in California.
And this isn't a lie but there was a Chinese voyage that basically described the coast of California and the local flora and fauna. There's also those Japsnese people that sailed to South America after a volcano erupted, seriously, there's genetic evidence.
And speaking of Asian people, Asians were present in the west when it was a Mexican territory. There was a Filipino presence as well. They all just didn't show up when we needed people to build the railroad.
There is, or there was, I don't know if they're still there, a noticable Jewish population in Charleston. The oldest synagogue in America is there I think. I don't know why they chose Charleston though, but hey.
​It's amazing how much actual history is neglected in history class.
Not how that works.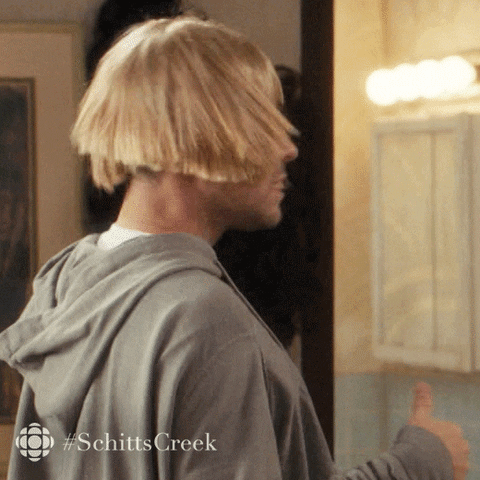 Oh My God Omg GIF by CBC
Giphy
That lack of sunlight is why humans in Europe developed white skin, blonde hair and blue eyes.
One, all those things developed at different time periods for different reasons
Two, sunlight or lack thereof had nothing to do with skins turning white. Europeans were still mostly black / dark skinned in 10,000 B.C....this is after they had already been living in Europe and its lower sunlight levels for 35,000 years.
Interesting.
That the parties in the USA switched.
People portray it as the Republicans becoming evil and the Democrats becoming the good guys, but it was more of a relative switch. The Republican positions basically stayed consistent in absolute terms and the Democrats finally got over the Civil War and went really far to leave their past behind. It's an unpopular opinion, but just look at the platforms now vs. today. Some examples:
Republicans back then: free trade, small government, and cut taxes (Coolidge), segregation is bad, women and minorities should vote, buy American (Mckinley's protectionist tariffs), National Parks & strong military (Teddy Roosevelt). Those are all still pillars of the Republican party today.

Democrats back then: segregation is good, states rights from federal power, and the KKK. Compared to the nowadays Democratic party that favors a bigger federal government over state powers, seeks out voter suppression like a hawk, and is largely supported by minorities.
I'm no Republican, but you'd have to be trying not to notice that one party was more consistent while the other just changed a lot from it's awful past. This isn't to mention issues that both parties moved on like prohibition and gay marriage, for example.
Yikes.
Not sure if this counts because I already knew the correct version of history when she tried it, but my 10th grade world history teacher gave a long winded presentation about how the Germans bombed Pearl Harbor.
It was about how no matter what it looked like, it was actually the Germans who were 100% to blame for the tragedy. It was a confusing week for my entire graduating class.
Regrettably a few of them weren't quite as capable of agency as others and took her misgivings for facts and the rest is small mid-west town history.
Ummm who is teaching this?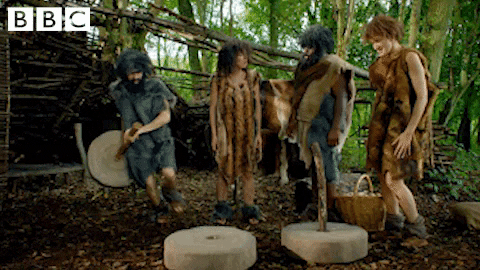 horrible histories gym GIF by CBBC
Giphy
Cavemen had to fight dinosaurs.
I was 10 when I found out dinosaurs were long gone when the cavemen arrived.
Well, I hope you all learned something today. And hopefully in the future we won't get all of our historical facts from Hamilton.
Goes to show that a lot of school curriculums are really misguided, and hopefully with future generations of teachers, that will be fixed.
Let's talk about sex baby, let's talk about you and me and... everybody you can possibly think of. Why are we so timid do discuss this issue? It's really an American issue. The Europeans seem fine to openly share naughty details and run around naked in front of one another. But in America the topic is still taboo. That's why so many artists push so many boundaries with the topic, to spark discussion. And it's imperative that the discussion be fact-based. Too many schools are handing out information to students that will only cause more problems later. Abstinence is not the only answer and quite frankly, is unlikely. Time to spill facts.
Redditor u/bongzmcdongz was hoping we could all rationally discuss the actualities of the birds and bees by asking... People who had "Abstinence Only" sex education, what was the most outrageous or untrue thing you were told?
***The following material is sensitive but imperative. Those under 17 should have a parental chat!***
Want to "know" more? Never miss another big, odd, funny, or heartbreaking moment again. Sign up for the Knowable newsletter here.