There exists a subreddit where the internet's finest photoshoppers put their skills to the test. When they're brought together, it's said they can make half the internet laugh with a snap of their fingers.
So let's give them an excellent pumpkin painted as the Mad Titan, Thanos himself.
This paint job on this is wonderful. The title given to the piece "Thanos, The Mad Pumpkin" works perfectly. And the added mini pumpkin as the infamous Infinity Gauntlet makes the image so much better. But Reddit user MOVIEREVOLT decided to bring joy to the internet by submitting this image to the r/photoshopbattles subreddit to see what the internet could do with this idea.
And they did not disappoint.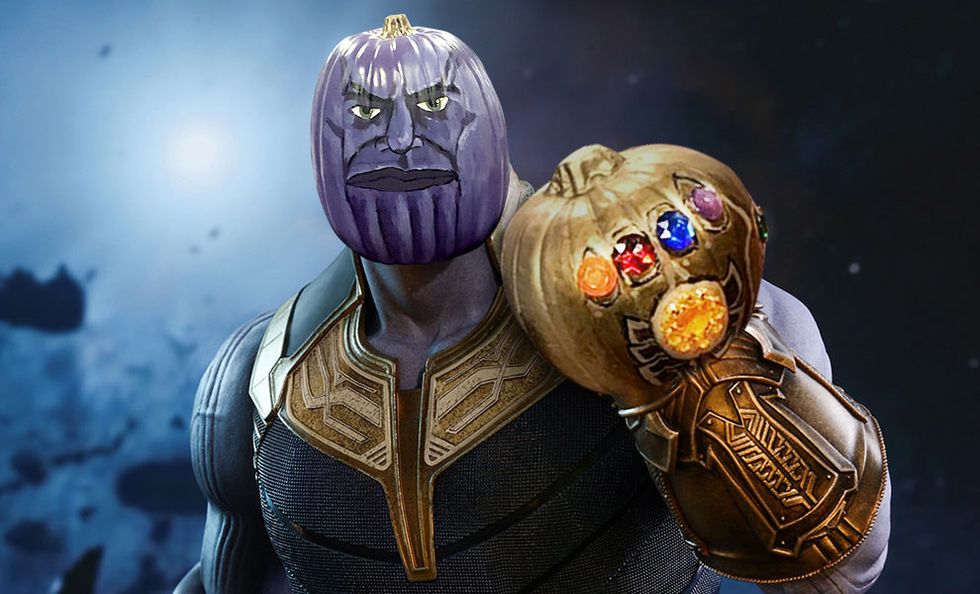 Reddit: Daedagon; Walt Disney Studios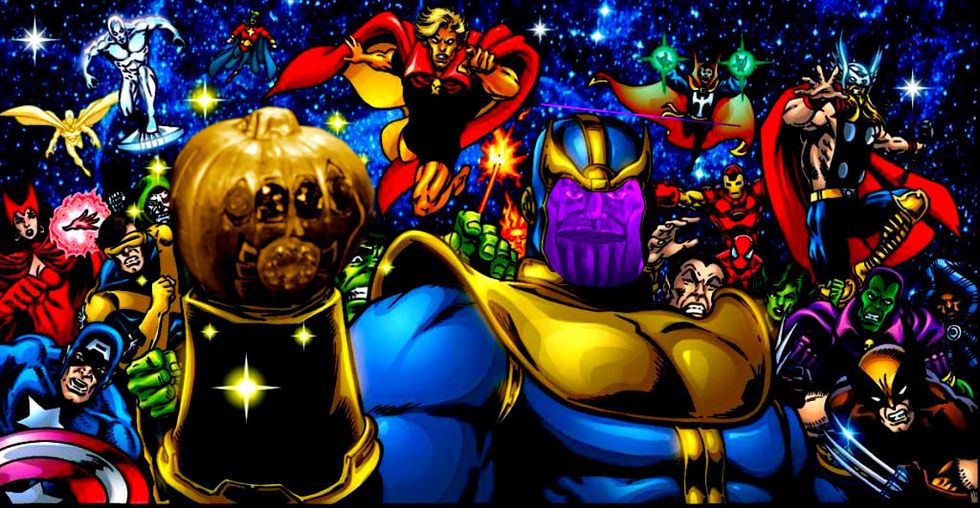 Reddit: mrsam5; Marvel Comics
After getting through the standard switch, our Reddit 'shoppers started modifying the original conceit.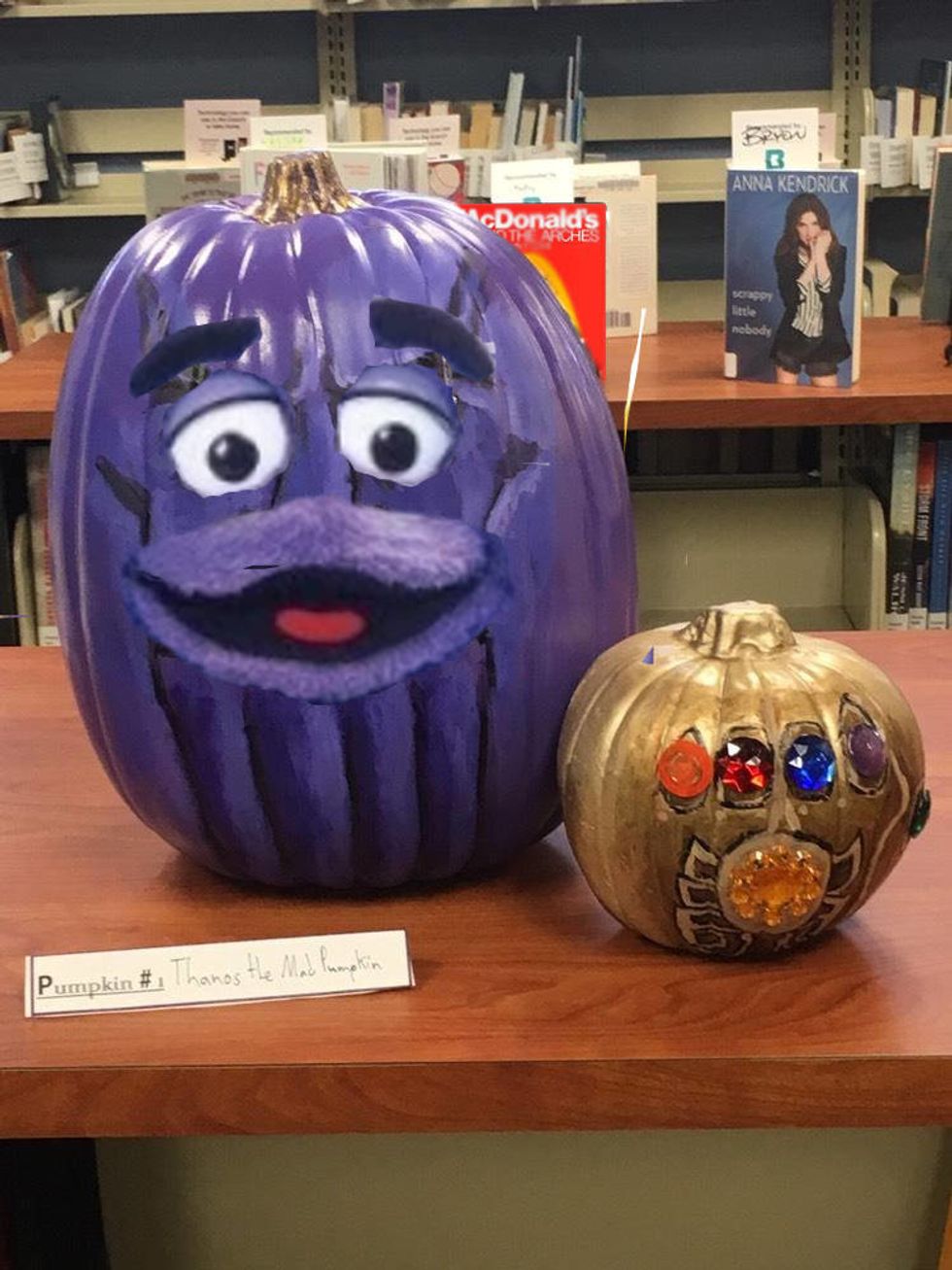 Reddit: CheetoX23; McDonald's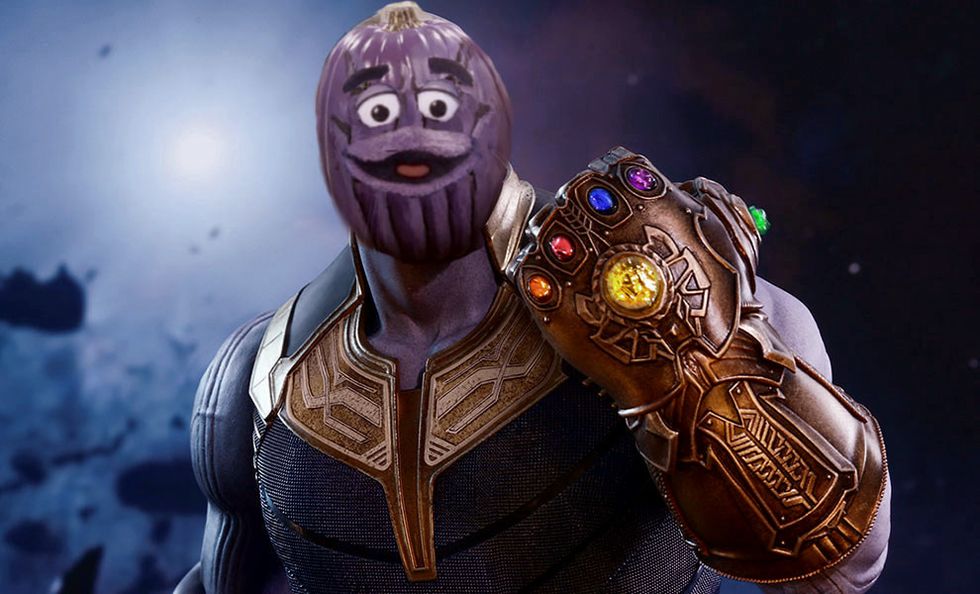 Reddit: CheetoX23, -WienerPoop-; McDonald's; Walt Disney Company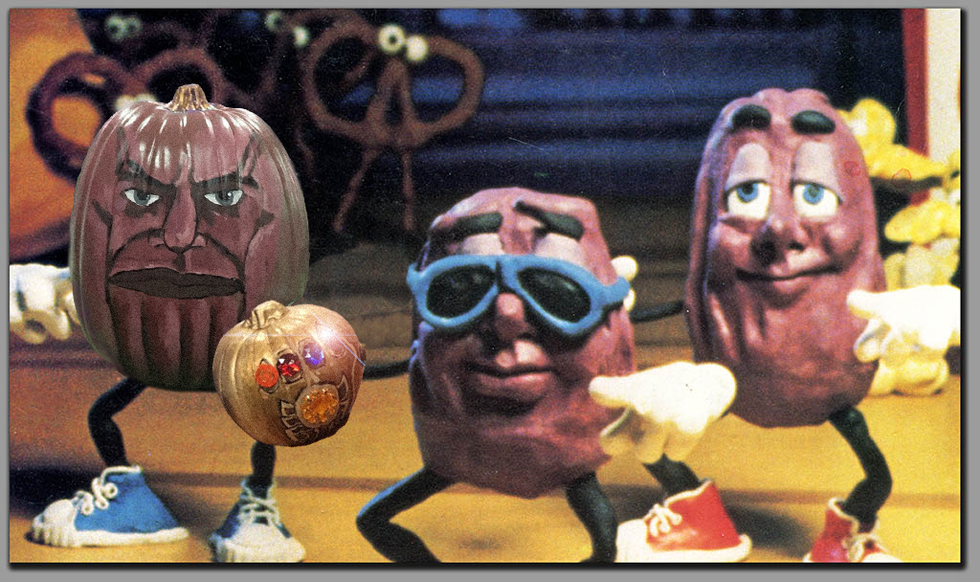 Reddit: autobotguy; California Raisin Advisory Board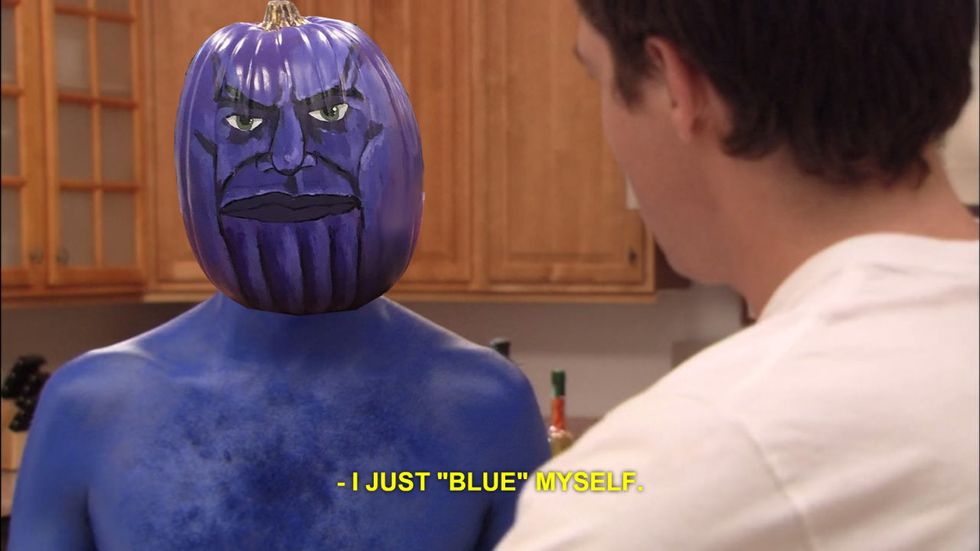 Reddit: basickangaroo; 20th Century Fox Televisiopn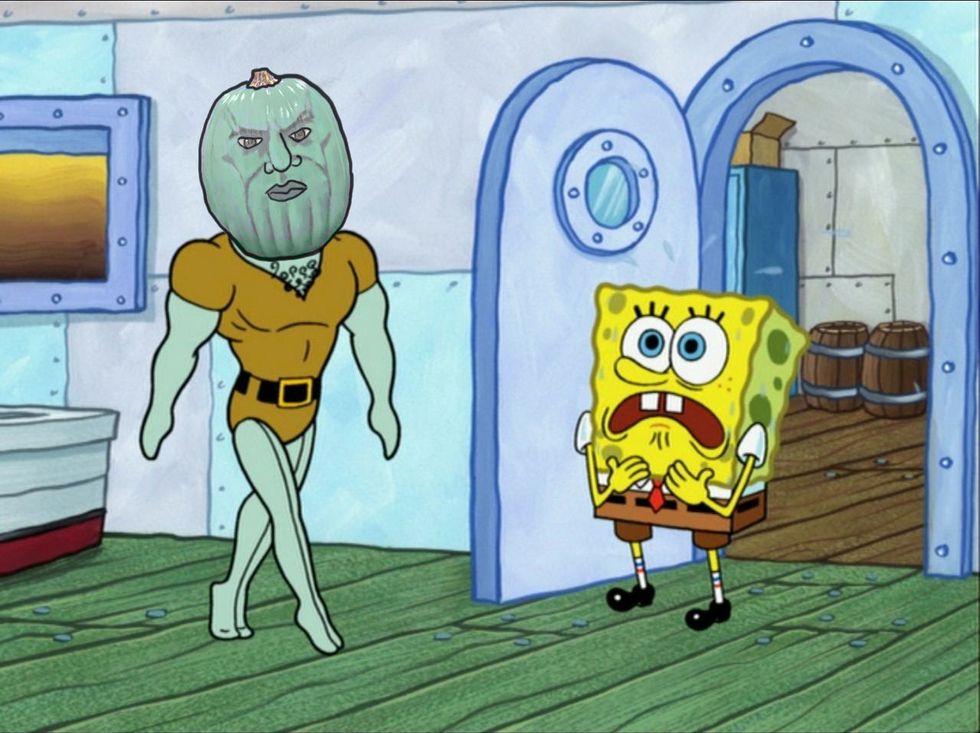 Reddit: SchrodingersNutsack; Nickelodeon Animation Studios
There were a surprising number of Willy Wonka references.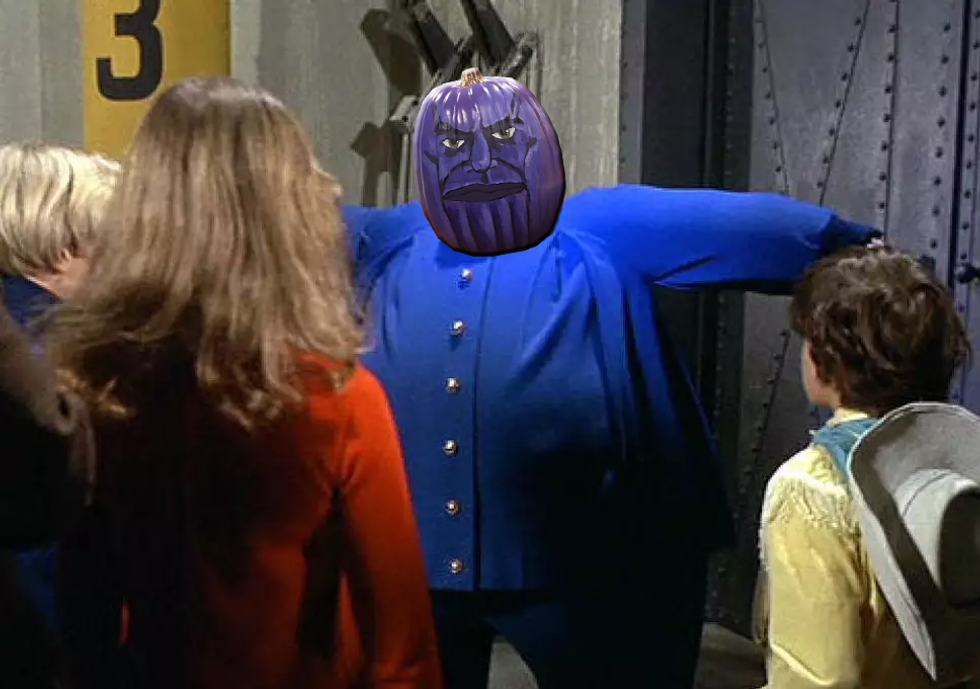 Reddit: Spi3er; The Quaker Oats Company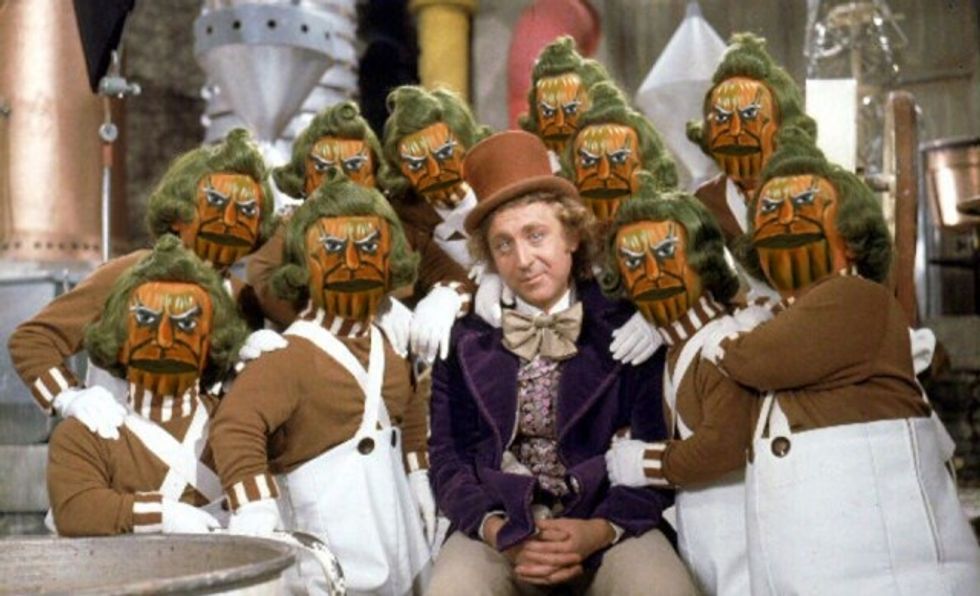 Reddit: Ucumu; The Quaker Oats Company
And what modern photoshop wouldn't be complete without the highly respected, President Trumpkin.