The Marvel train is charging forward, with the new movies in full swing of development. One of the more interesting ones is The Eternals, a movie about a secret race of superpowered humans.
The movie is also notable as another chance for the MCU to get some proper LGBTQ+ representation.
Actor Haaz Sleiman, who plays one half of the film series' first queer couple, has said the film includes Marvel's first gay kiss.
In an interview with LogoTV's NewNowNext, Sleiman said,

"I'm married to the gay superhero Phastos, played by 'Atlanta's' Brian Tyree Henry, and we represent a gay family and have a child."
Even beyond that, the two characters will share the first gay kiss in a Marvel Cinematic Universe movie.
"Oh, yeah, absolutely, and it's a beautiful, very moving kiss. Everyone cried on set. For me it's very important to show how loving and beautiful a queer family can be."
Which, honestly speaking, is super adorable, but it's also important for representation.
So fans have plenty of reason to be excited
But they also have reason to be apprehensive. In over twenty cinematic movies, an unambiguous queer character has yet to have a major role in a MCU movie.

Thor Ragnarok featured Valkyrie, who was written and Tessa Thompson portrayed as bisexual. However the scene which would have confirmed this was left on the cutting room floor.
Avengers Endgame has a cameo from director Joe Russo as a gay man at a group therapy session, mourning the loss of his partner. Which makes the first openly queer character a blink-and-you'll-miss-it scene.
You could say fans have been burned before.
Disney, the parent company of Marvel Entertainment, has a history of touting their inclusiveness with characters, but then make the scenes so small and inconsequential that they can be cut out and the movie unchanged.
This is done so the movies can be easily edited for release in countries which might have laws against homosexuality. A background lesbian kiss in Star Wars: The Rise of Skywalker was cut in Singapore, and it's believed the reason these scenes are made so small is to allow China to edit them out.
Because of this history, people are debating online if anything will come of this onscreen relationship.
Whether this film finally includes proper queer representation or not remains to be seen. We'll find out later this year.

The Eternals is set to release November 6, 2020. In addition to Brian Tyree Henry and Haaz Sleiman, it stars Richard Madden, Gemma Chan, Kumail Nanjiani and Angelina Jolie.
For realsies this time.
The Universal and Blumhouse film has a new release date of March 13th, and a new ad campaign about how "the most talked about movie of the year is one that no one's actually seen".
The uncanceled film even comes with a brand-new trailer.
The most talked about movie of the year is one nobody's seen yet. #TheHuntMovie opens in theaters Friday the 13th o… https://t.co/t5Cz6DVBFj

— The Hunt (@The Hunt) 1581439964.0
The film is loosely based on the short story, "The Most Dangerous Game," where a man becomes trapped on an island owned by a rich and successful hunter who has grown bored with game hunting, and instead hunts humans for the challenge.

In the movie, 12 strangers who have shared conservative views online are kidnapped and hunted by rich elites. Everything changes when one of the hunted, played by Betty Gilpin, fights back.
The film was set to be released last year, on September 27, 2019. That is until it became mired in controversy.
In early August, the Dayton and El Paso shootings horrified the nation as the two events happened in less than a day of each other. The Hunt came under heavy criticism for its violence after this.
Two days later, Donald Trump tweeted his distaste for the film, causing it to be pulled a day later.
....to inflame and cause chaos. They create their own violence, and then try to blame others. They are the true Rac… https://t.co/r6f1K8zGkk

— Donald J. Trump (@Donald J. Trump) 1565376255.0
However, as we now know the movie wasn't canceled entirely. It has been scheduled for release next month, with a new ad campaign taking advantage of the controversy.

The change in release date came with a new poster that has quotes from negative news coverage of the movie, effectively providing all the advertisement this movie needed.
Decide for yourself. #TheHuntMovie opens in theaters Friday the 13th of March. https://t.co/LYYxDYHPo7

— The Hunt (@The Hunt) 1581454893.0
"Exploitative rather than opinionated" – Daily Mail
"Shows Hollywood for what it really is, demented and evil." – Fox News
"Designed to stoke division in the country" – The Wall Street Journal
Obviously, this movie is an attack on Trump-loving Americans by the evil Hollywood bigwigs.
@TheHuntMov @UniversalPics I want you to know that I will be among the millions of people who will no longer watch… https://t.co/kjT4k3giIn

— goldenmean (@goldenmean) 1581468973.0
@THR This movie is a disgrace and should not be allowed to be released!

— Lori🇺🇸🇺🇸🇺🇸🇺🇸🇺🇸 (@Lori🇺🇸🇺🇸🇺🇸🇺🇸🇺🇸) 1581449095.0
Might just a well put another jihad bomber on the cover. This content is irresponsible even for America hating Holl… https://t.co/yHyfq1NEsx

— Mr_Mic (@Mr_Mic) 1581487757.0
@THR Just in time for the democrats to lose massively, out comes this fantasized post election strategy of coordina… https://t.co/8uljDLoVY1

— Melvin Ferd (@Melvin Ferd) 1581453233.0
However, these criticisms against the movie are missing the point. The "right wing" hunted are the protagonists and the "liberal" elites are the villains in this movie.

If you have a problem with the violence in this movie, sure, understandable. America has always had people protesting violence in movies and television.
I'm sure if that's the case, you also weren't a fan of the Death Wish remake.
But the main detractors have a problem with the apparent premise of conservatives being hunted for sport, like anyone in their right mind wants that. Killing conservatives is portrayed as a bad thing in this movie, and the liberal elites are unlikeable.
Also, The Purge series pretty much did the opposite of this as a hard-right wing party took over America and instituted what amounts to legal killing of the poor, so it's not like this kind of extreme satire is unheard of, let alone become popular.
I honestly don't understand people anymore.
I've seen #TheHunt. It's a pretty broad satire. Liberals are depicted as champagne-swilling, private jet flying eli… https://t.co/aW9zVDN5p3

— Brent Lang (@Brent Lang) 1581441557.0
But any time someone says your a snowflake for having a critical reaction to movie -- just mention THE HUNT. Anyti… https://t.co/uEQxclOYNi

— Ashley "Offramp to the Danger Zone" Lynch (@Ashley "Offramp to the Danger Zone" Lynch) 1581448774.0
@ozziebear224 @BreitbartNews Ozzie, those films exist they are called the purge and its sequels , there is even a t… https://t.co/HCAshuwMgE

— bigballsofbritishfury (@bigballsofbritishfury) 1581465804.0
Did we all just collectively forget the Purge movies? It's good if we did, but I would've liked an email about it. https://t.co/Ef4hqfuoQ3

— Austin DuVall (@Austin DuVall) 1581459507.0
The Hunt is slated for release on Friday the 13th next month, a date I'm sure is in no way ironic. It stars Betty Gilpin, Emma Roberts, Hilary Swank, Glenn Howerton and the nightmares of your weird conservative uncle.

If there is one person who is winning at social media, it's Chrissy Teigen.
The model, author, and television personality is very active, giving people insight into her life.
Most recently, Teigen showed off her pantry, promising an "organizational orgasm" in a series of pictures.
And, well, she isn't exactly wrong.

@chrissyteigen / Instagram
"...look how purdy my pantry is!!! neat freaks, swipe for an organizational orgasm. Thank you, @riorganize!!!"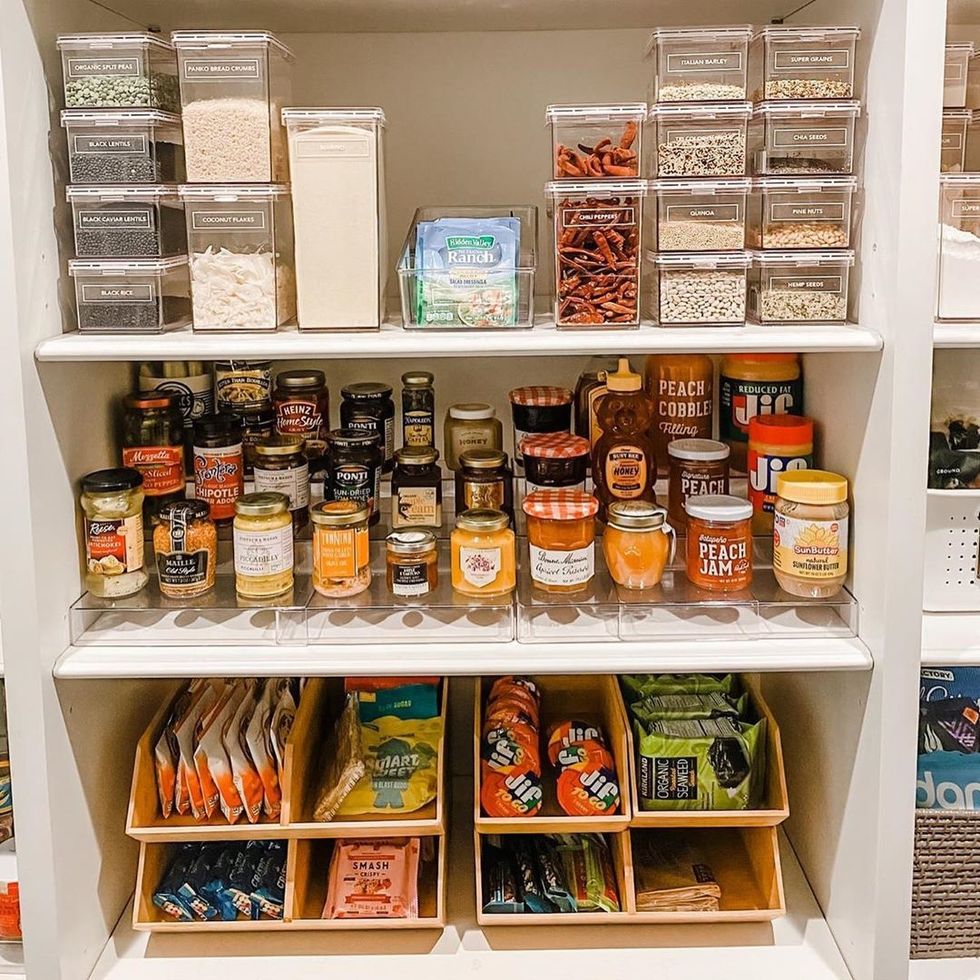 @chrissyteigen / Instagram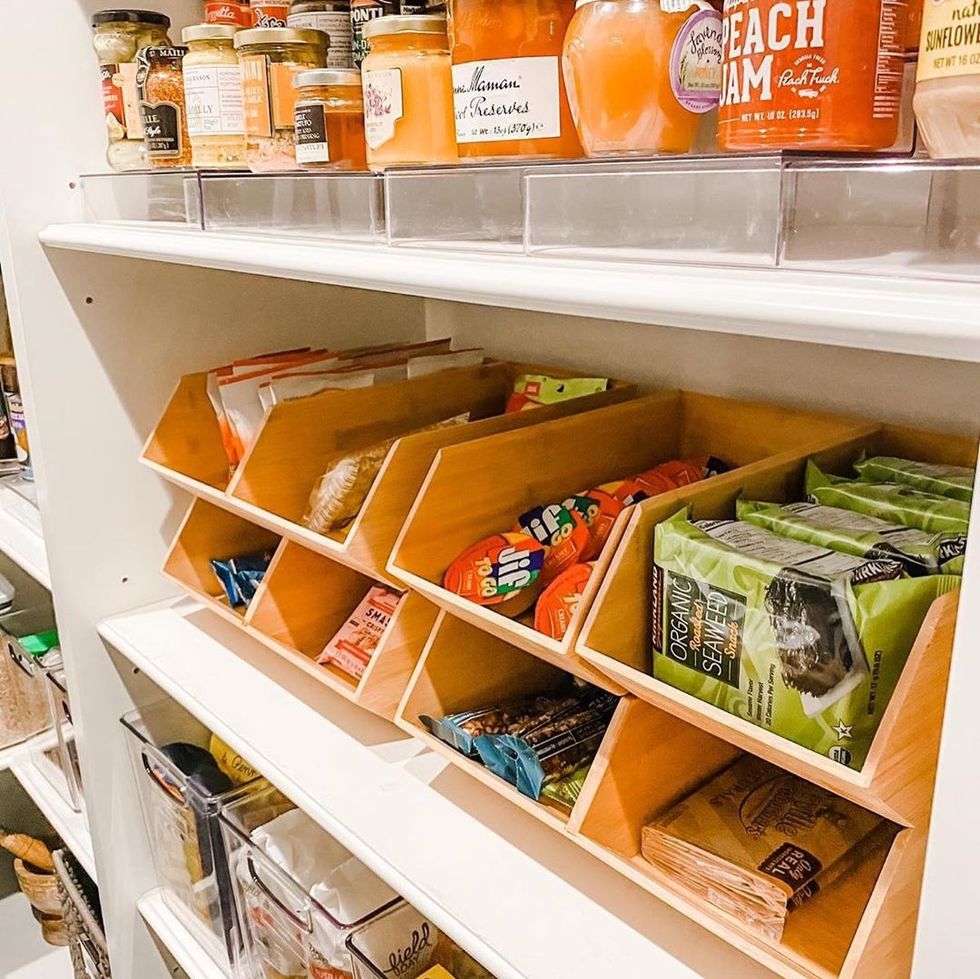 @chrissyteigen / Instagram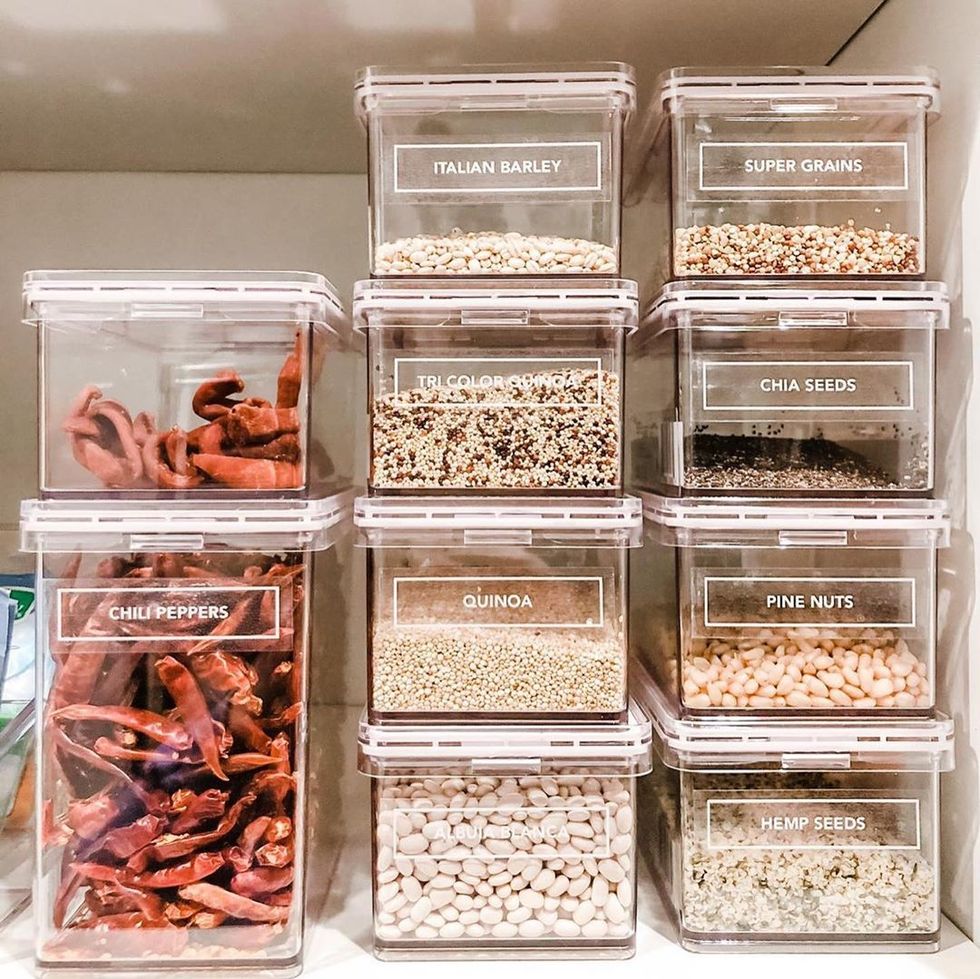 @chrissyteigen / Instagram
This is beyond just organized.
This is a dream pantry.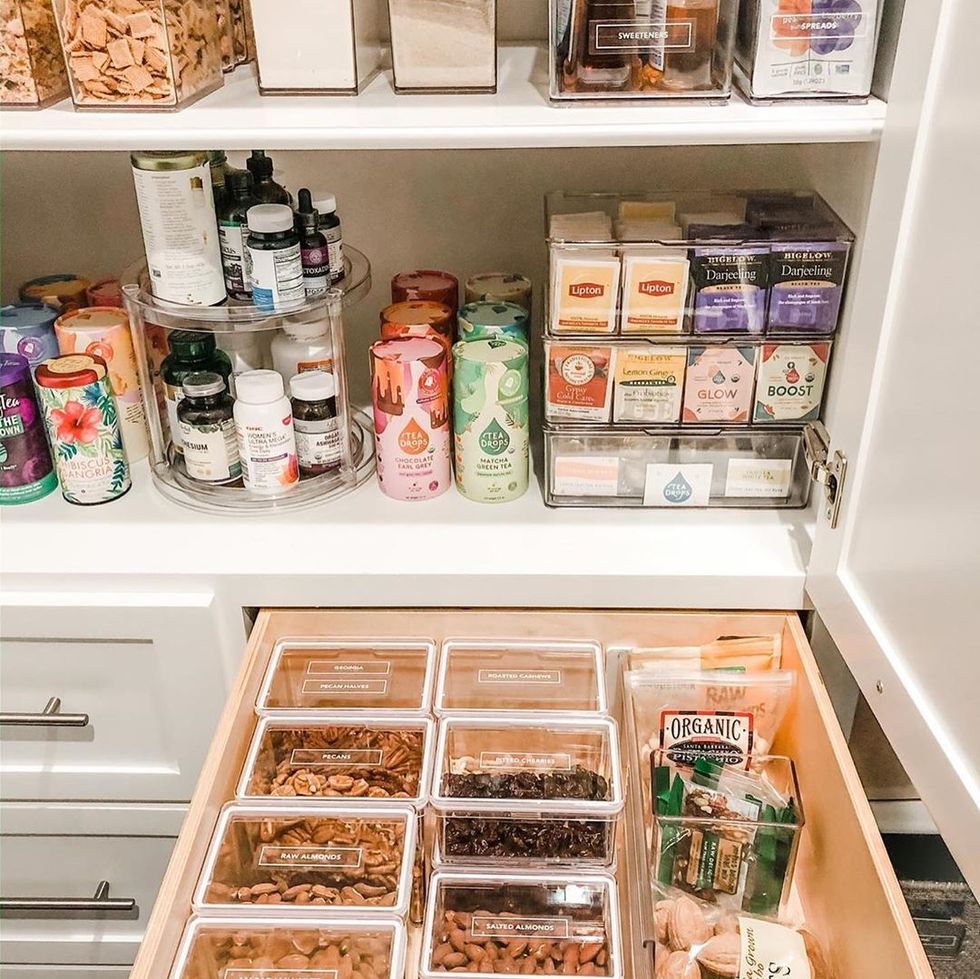 @chrissyteigen / Instagram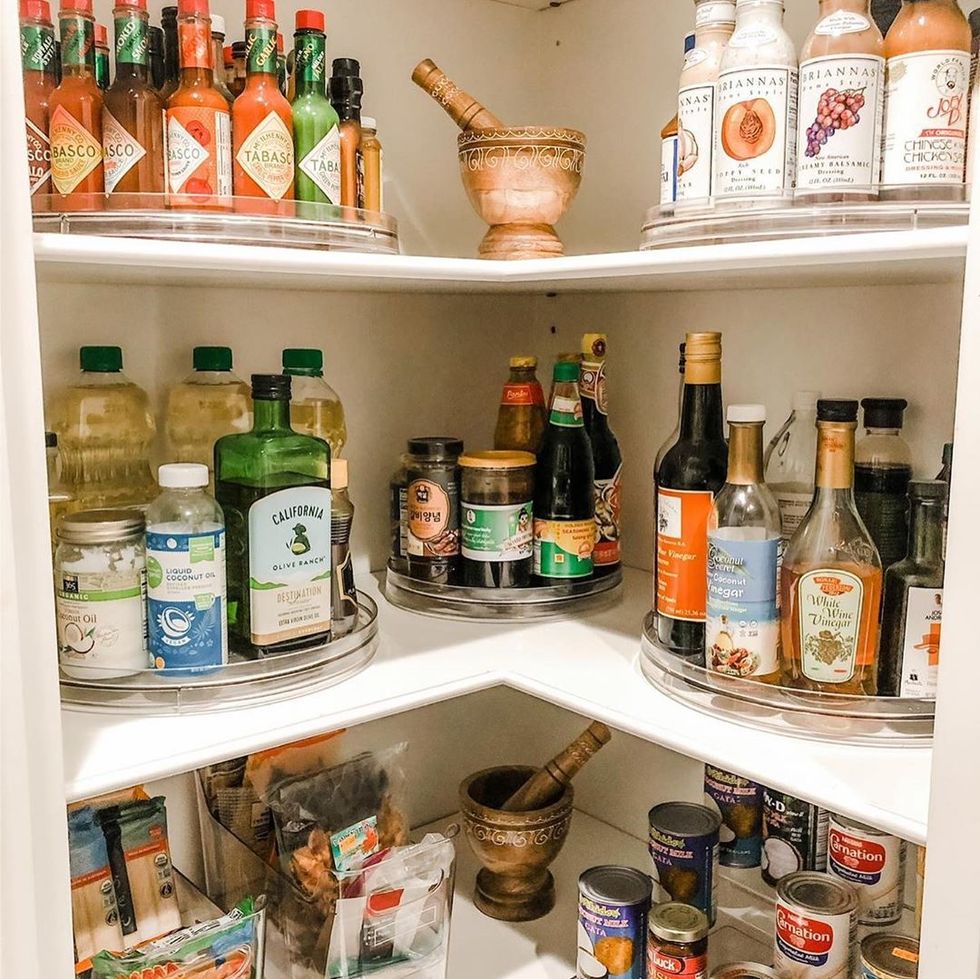 @chrissyteigen / Instagram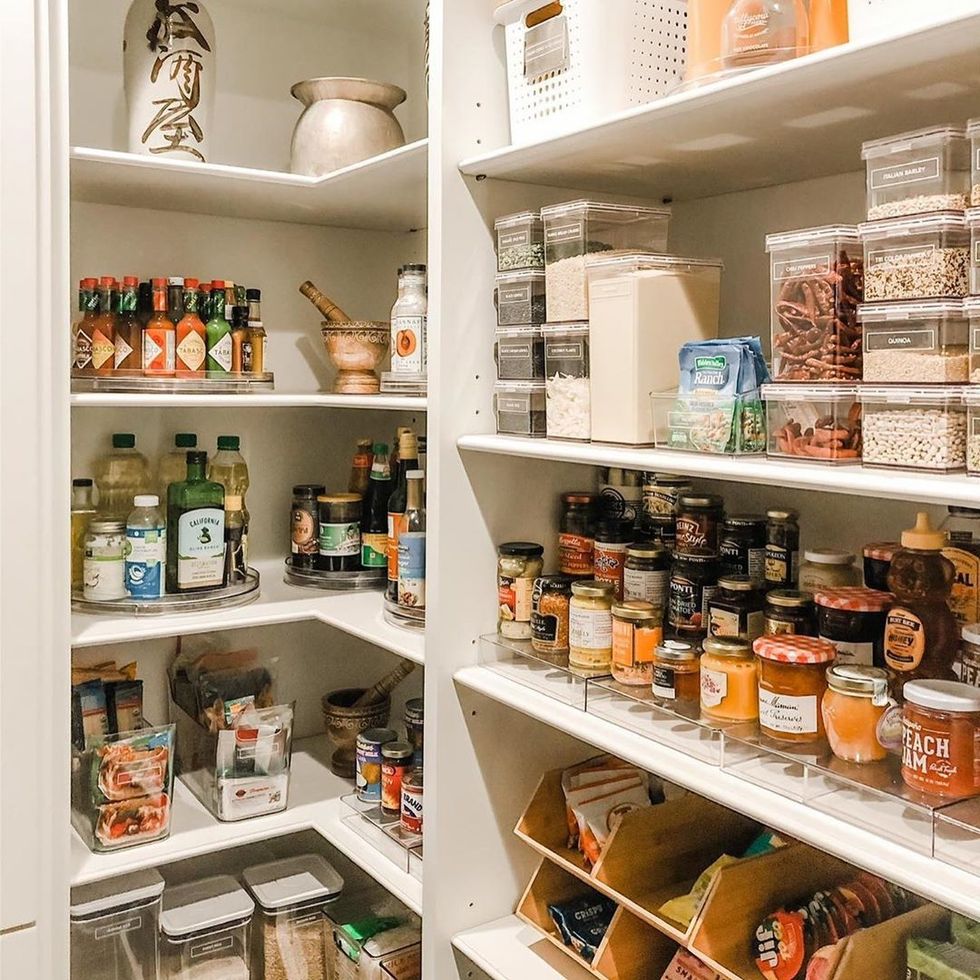 @chrissyteigen / Instagram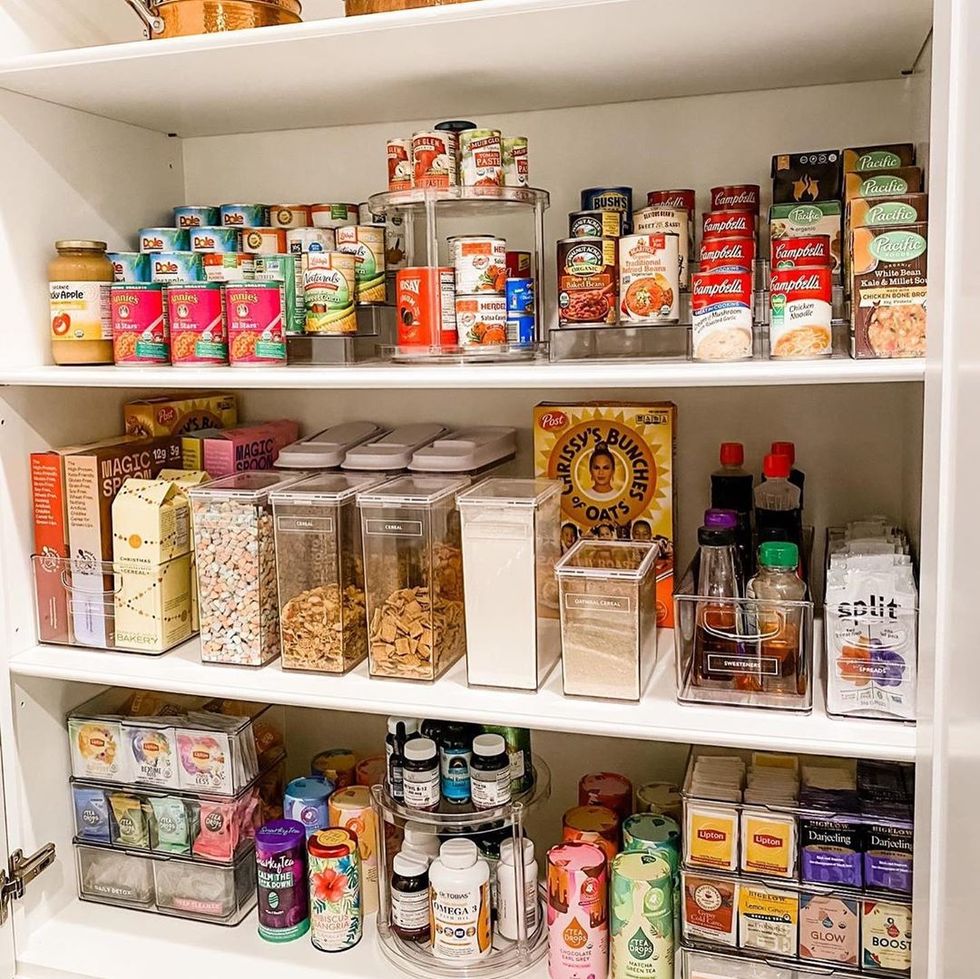 @chrissyteigen / Instagram
As someone who likes to do the cooking for my family, I've often considered reorganizing my pantry, but even those hypothetical plans have never gone this far.

The post went viral with everyone weighing in with praise on the post.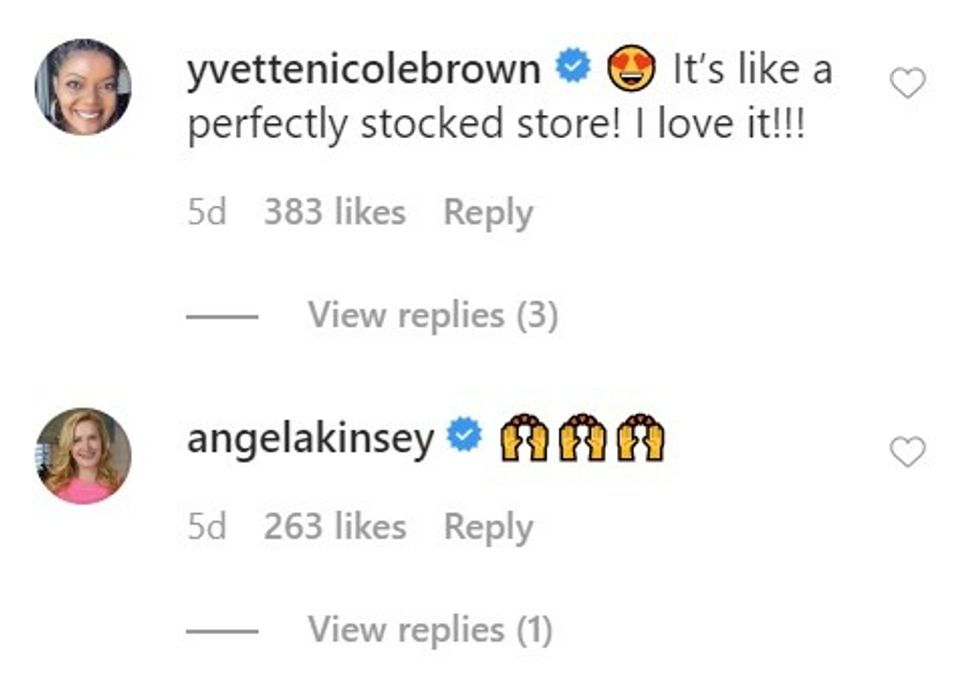 @chrissyteigen / Instagram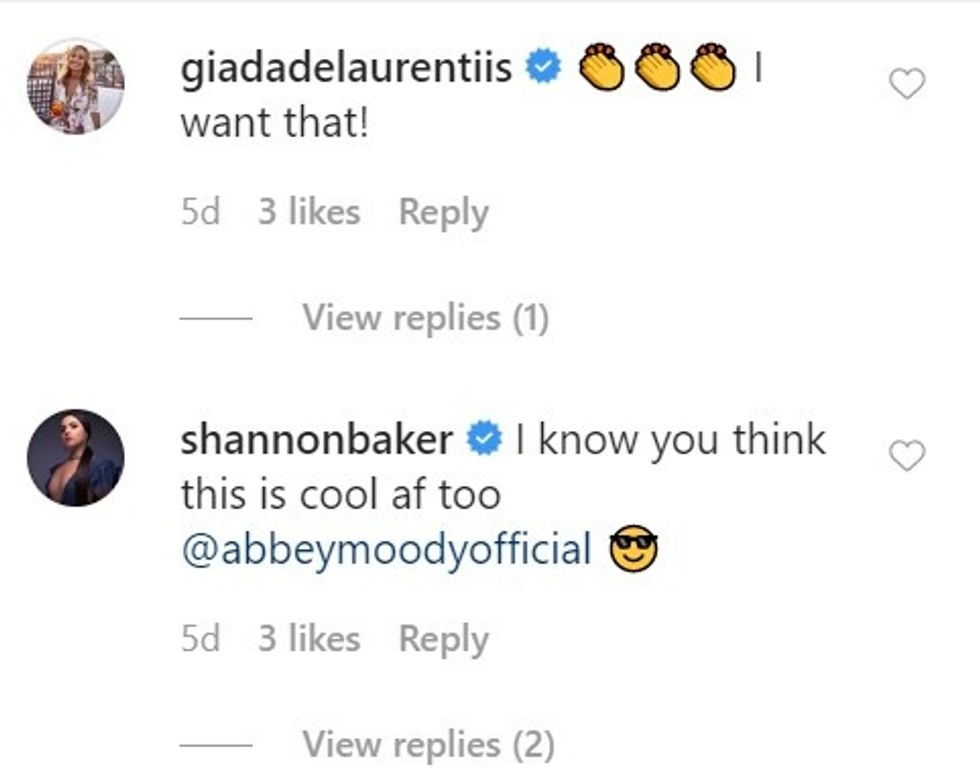 @chrissyteigen / Instagram
However, this also gives us a look into what Teigen keeps in the pantry, and it's amazing.

There's so much jam and peanut butter, snacks for the kids and well-presented spices and sauces for cooking. It's all displayed, with ease of access.
However, how many bottles of Tobasco sauce does someone really need?

@chrissyteigen / Instagram

@chrissyteigen / Instagram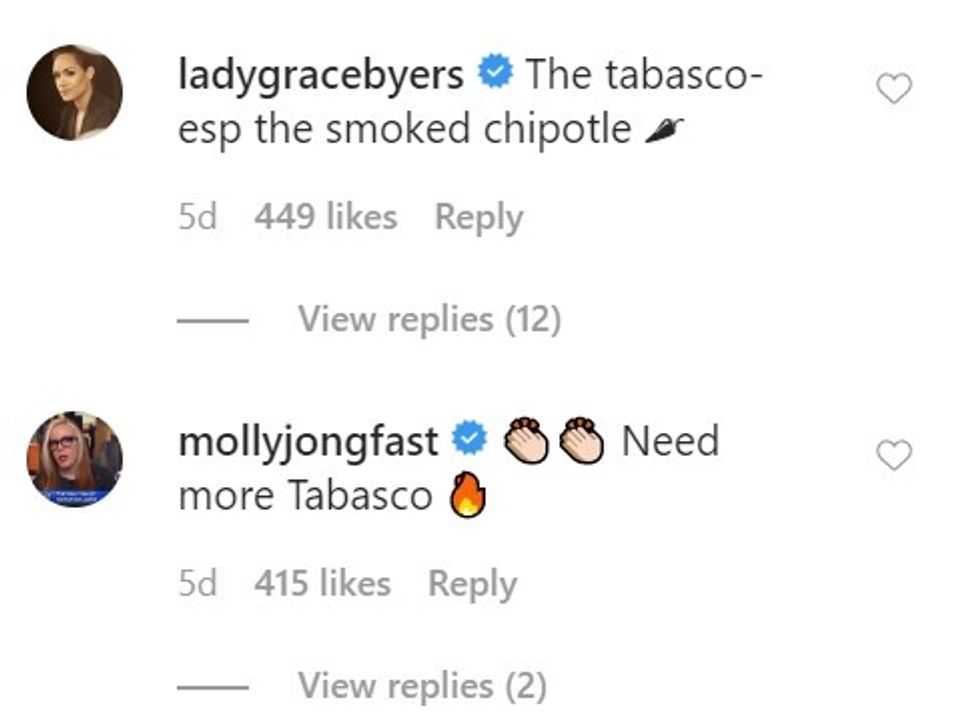 @chrissyteigen / Instagram
Now, this isn't just the case of the rich and famous having more time to do something we plebeians do not. They also have more money to hire someone to do it for them.

In the post, Teigen gave a shout out to RíOrganize, a business that offers "full-service luxury organization."
Ría Safford, the founder of the business shared her excitement to work with Teigen on her own Instagram.
In an interview with People, Safford shared her secrets to make the pantry not just pretty, but functional.

"This project was a partnership with iDesign and is a lot of the products we used are there. There were some additional products that I purchased on my own, but the main products are The Home Edit collection."
Clear and labeled bins, tiered shelves, and Lazy Susans keep things neat but also easily accessible. The whole endeavor is very impressive.
And Safford has every reason to be proud.
In addition to making the rest of us drool over her organizational skills, Teigen's post even had Marie Kondo stop by to praise the work.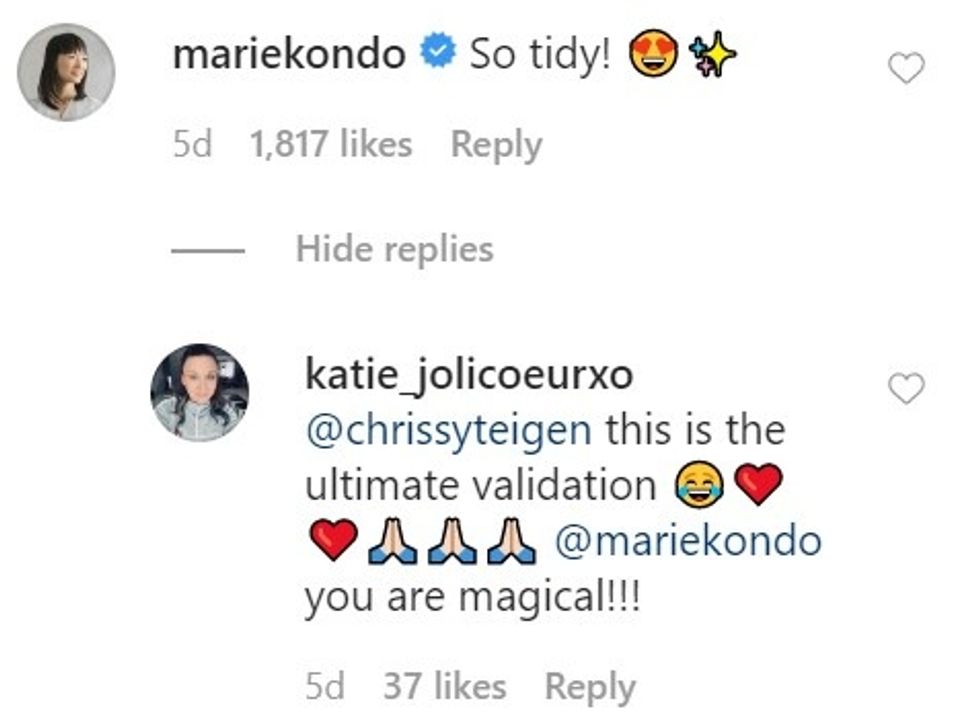 @chrissyteigen / Instagram

@chrissyteigen / Instagram
After seeing this, I might need to make plans for my own kitchen. At the very least, organizing all the tea I have should be a priority.

But after seeing Teigen's pantry, I'm considering stocking up on Goldfish.

@chrissyteigen / Instagram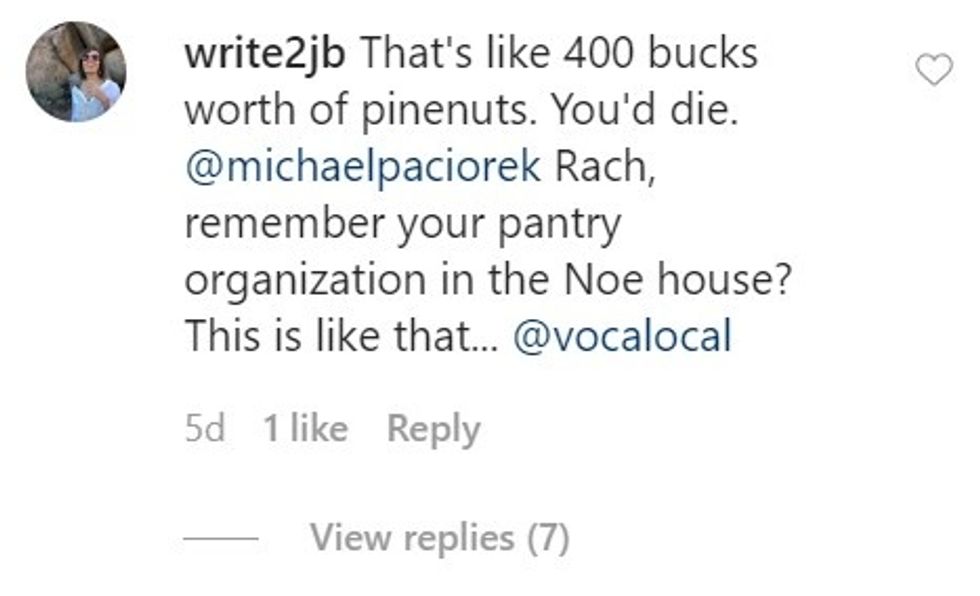 @chrissyteigen / Instagram
**

Cheers is one of the most beloved sitcoms today. Its characters feel like friends to many, as the show has been successfully syndicated worldwide since its finale in 1993.
Because of its fame, it might be difficult to imagine that it was on the verge of cancellation due to low ratings.
This was the case in the first season, however, as the show was ranked 77 out of 100 shows that debuted around the same time.
So you might be surprised to find out Cheers decided to air an LGBT positive episode in the early '80s, despite the ratings risk that would imply.
Matt Baume, writer and producer of fun internet projects, breaks down the episode on his "Culture Cruise" series. In that series, Baume gives in-depth looks at LGBTQ themes in television, movies, and other forms of entertainment.

As he goes through the episode recap, Baume takes some asides to provide information and context to different parts, including my favorite fact, "All high-fives are gay."
It's just a great YouTube video.
There is a critique to be had of the Cheers' handling of homophobia. Of note, the bar regulars espousing homophobic beliefs, the ones you see in the rest of the series, don't actually have their minds changed by the end of the episode.

However, the message of acceptance, especially at the time of the episode's release, is pretty brave. This was the early '80s, around the start of the AIDS crisis.
In the video, Baume points out there is actually an important aspect to the discussion of turning Cheers into a gay bar. Gay bars were a place of safety and comfort for many who would be otherwise discriminated against elsewhere.
The analysis is very well done.
Funny enough, today's gay bars face the opposite problem. Now, gay bars are trying to figure out how to deal with too many straight people invading gay spaces.

In an interview with HuffPost, Baume says:
"The difference, of course, is that straight people have a long track record of bad behavior when it comes to gay bars. That's why the LGBTQ community has needed to maintain hangouts where we can escape from heteronormative society."
While the theme song to the show emphasizes that Cheers is a place where you can go when things aren't going all right, or where everyone is accepted, it's this episode that solidifies it.
Matt Baume has several ongoing projects in addition to Culture Cruise. He also has a podcast and live show featuring drag queens playing Dungeons and Dragons, along with YouTube and podcast series about LGBTQ news.
A good teacher holds a special place in our hearts.
As we grow up, we may forget specifics about what someone has taught us, but not how they made us think and feel.
A middle school teacher in Nebraska touched the hearts of his kids so much, they all got him a new pair of shoes when his favorite ones were stolen.
The video was initially shared on Tik Tok, and reshared by the Bleacher Report on Twitter.
Trey Payne is a teacher in Bellevue, Nebraska. His favorite pair of Nikes were stolen out of his office.
While he was sad about the loss, he didn't think much more of it. However, his students decided to surprise him.
They made a group chat to organize, and all chipped in money to replace the shoes.
Payne said:
"As soon as I picked it up and felt the weight of the bag, I'm like, 'I think this is shoes'."
Another student, Emma Mitchell, shared a video of the reveal on Twitter, and was surprised to see it blow up in popularity.
Mitchell said:

"I just wanted the superintendent to see it, but then I've had reporters from like Wisconsin all over retweeting it."
Her video has nearly 2 million views at time of writing.
"He's gave to us so much that he deserves it more than anyone."
It's adorable to see the lengths these kids are willing to go to make their teacher happy.
Mr. Payne teaches the 'Living' class at the school. You might know it by a different name, 'Home economics'.

He also refereed basketball games and the Nike Zoom KD12 shoes were his favorite for the sport. However, they were stolen from his classroom one day.
Payne says he tries to instill the idea of building up those around you, something that can change your life.
But even he was surprised at the level of the act of kindness.
"They're eighth-graders and for them to think outside of themselves. That's a higher-level thinking skill that technically they are not supposed to have yet."
Maybe, but it's a type of kindness we sorely need in this world.
The videos both end with the kids going in for a group hug. Their love for their teacher is truly inspiring.
**