They're all we need. Oh yes, indeed!
It's been 41-years since John Travolta and Olivia Newton-John set Hollywood ablaze as Danny Zuko and Sandy Olsson in one of the highest-grossing movie musicals of all time – Grease.
---
The duo recently teamed up for a meet-cute in West Palm Beach, Florida for a Grease sing-along and Q & A event called "Meet 'N Grease" over the weekend.
But they couldn't just show up in their normal fashion.
They were hopelessly devoted to keeping the spirit of Grease alive by donning the costumes from the 1978 movie, which was based on the 1971 musical of the same name written by Jim Jacobs and Warren Casey.
Fans of the movie lost it over seeing the two, not only being reunited, but also in their iconic 50s fashion.

Because that's the way it should be. Wah-oooh, yeah!
Newton-John, 71, posted a photo of their arrival at the Coral Sky Amphitheatre on Instagram and said it was the first time they wore the costumes since making the movie.
Click on the play button below to see the juxtaposition between Travolta and Newton-John from 1978 and 2019.

In his Instagram post, Travolta, 65, confirmed:

"Grease will ALWAYS be the word."
Travolta still rocked his leather jacket that would make Danny's fellow T-Birds greaser gang proud.

While Newton-John warmed nostalgic hearts in her "good girl" outfit, consisting of Sandy's yellow cardigan and matching skirt, she didn't disappoint fans.
After a quick costume change for the Q & A session with the actors, Sandy re-emerged in her black leather jacket and tight leather pants.
Her leather jacket was previously sold for $243,200 at a charity auction, but the new owner returned the coveted jacket back to the actress in time for the event.
The Julien's Auctions Facebook page posted a video of the anonymous buyer saying:

"This jacket belongs to you and the collective soul of those who love you, those for whom you are the soundtrack of their lives. It should not sit in a billionaire's closet for country club bragging rights."
"For this reason I humbly and respectfully return it to its rightful owner, which is you."
Newton John's entire Sandy outfit, including the skin-tight leather leggings, sold for $405,700 at a Beverly Hills auction in November. All proceeds went to her cancer wellness center in Australia.

Here is a clip of the four-time Grammy award winner singing "Hopelessly Devoted To You" during the sing-along.
After all these years, they are still remembered forever as shoo-bop sha wadda wadda yippity boom de boom!

Grease: 40th Anniversary Edition is available here.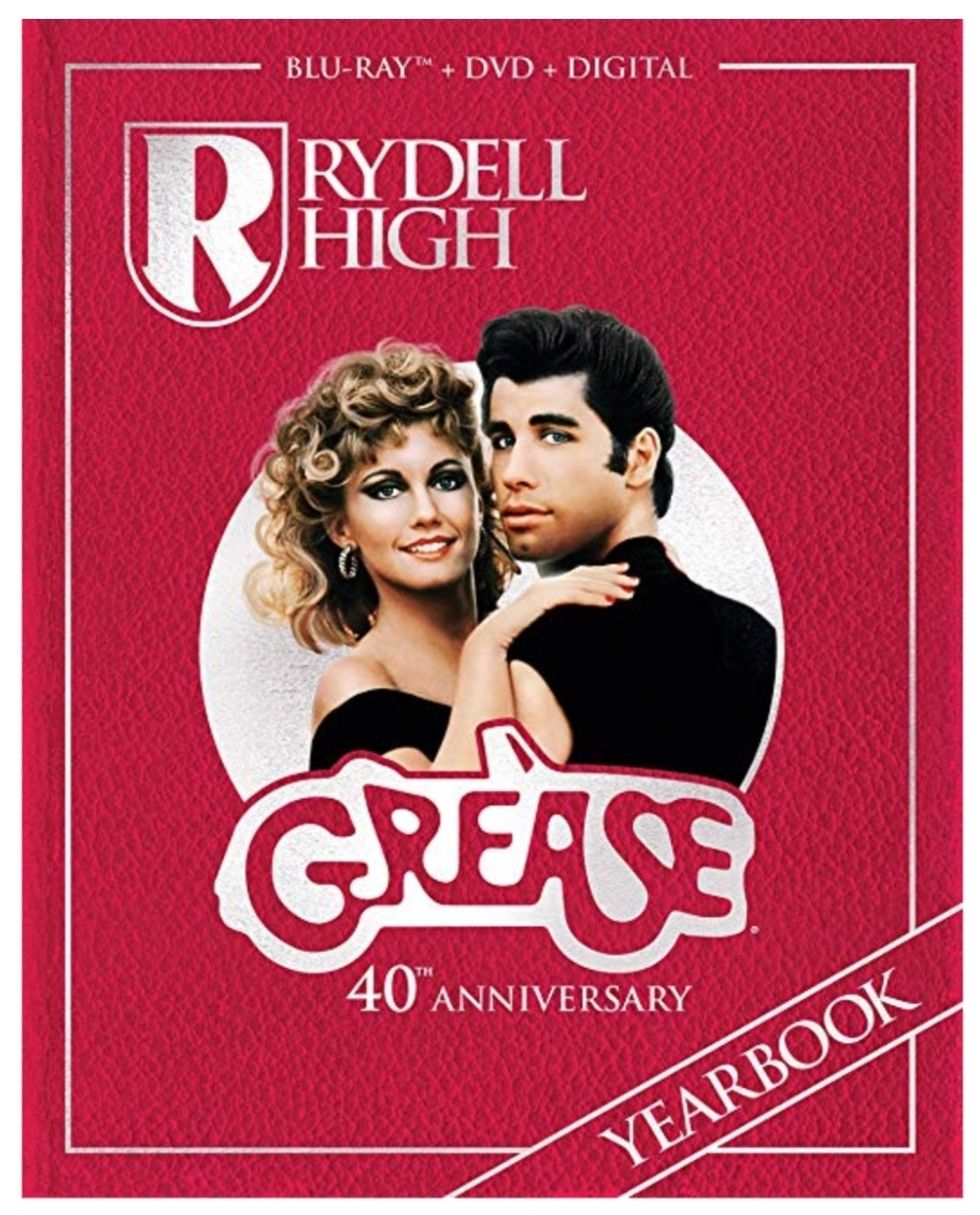 Amazon