People Explain Which Things Are The Absolute Biggest Waste Of Money
People really love to overspend their money.
Why is that?
I account for every nickel.

The line "it's just money" is also tossed about while someone is making a ridiculous buy.
I mean yes, have fun, treat yourself.

But pay attention before you toss it down the drain.
A savings account is a good thing. Not 10 iPhones.
---
Redditorcaloriedeficit101wanted to talk about all the ways we should be saving coin instead of throwing it away.
They asked:
"What in your opinion is the biggest waste of money?"
Let's see where people like to spend the most.
Useless Bits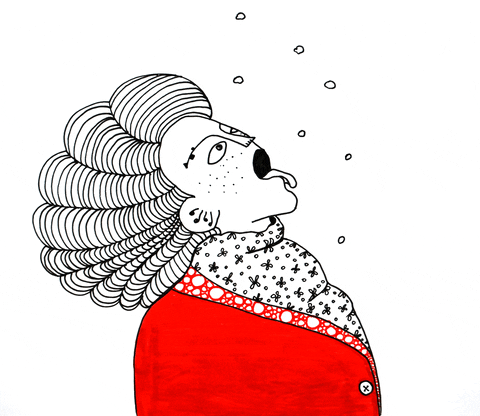 happy snow GIF by Masholand
Giphy
"Gold flake covered food."
TheShoot141
"Looks tacky. Has no nutritional value. No enhanced flavor. It's one of those "because you can" status symbols, but it's a stupid one."
buttgers
The Scam
"Ticketmaster's fees. F**k that company."
JuanPancake
"I worked in that industry - specifically a company who started with the goal to do the same thing without the fees. You learn very quickly that 'Ticketmaster's' fees are not actually Ticketmaster - Ticketmaster is happy to be the bad guy face for the venues and often the performers themselves simply wanting more money than the face value of a ticket costs."
"Promoters and venues are used to Ticketmaster being the bad guy and looking like it's getting all this crazy money, but it's really going to places you think are the good guy. Live events are a luxury item. Ticketmaster makes people think they are fair priced items and there's an evil gatekeeper."
conipto
Foot Love
"Name-brand shoes for toddlers and pre-schoolers. They're not gonna stay clean and they'll grow out of them faster than you think."
nollyson
"Brand name clothes for kids in general. I always shopped secondhand or target and old navy. They grow too fast and completely wreck everything, especially my son, the knees in his jeans only lasted like a month I swear."
katindra
Claims Death
"Unused gym memberships. Subscriptions to services I rarely (if ever) use. Insurance, when as soon as you make a claim, your premium increases."
Teacher-Investor
"The thing that gets me is when the claim is demonstrably not your fault but it still goes up. Like I'm sorry fate decided to f**k me with circumstances completely beyond my control, can you not f**k me for that too? Your literal sole purpose is to solve my financial issues during this not elevate them. I pay you to stop me from being messed with."
bob0979
Every Other Year?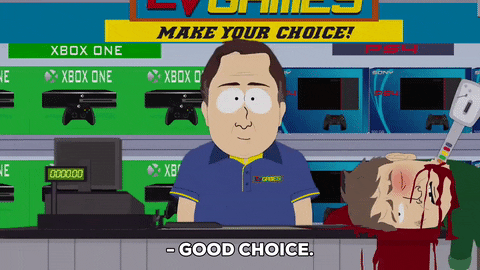 electronics GIF by South Park
Giphy
"Buying new electronics every year just because it's a new model."
Primary_Asparagus_58
This is so true. I'll say it again... we don't need every new IPhone. It's an updated camera!
Not soo rare...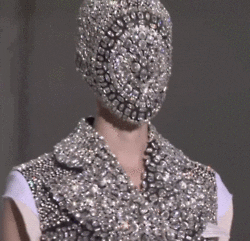 Fashion Style GIF
Giphy
"Diamonds because of all the artificial scarcity, I was told if anything buy precious stones. That's why if you look at royalty they always have rare or precious stones."
MarcoNoPollo
Bad Peak
"Often out of season fruits (like strawberries in the winter) are really expensive and taste like water."
qquackie
"I saw some Ontario greenhouse strawberries at Farm Boy for $6/lb and put them back, picked up some American strawberries for $4/lb and they're surprisingly tasty! Not peak summer tasty but definitely worth the $4."
mamoocando
Product Share
"Buying products from the Kardashians. Literally from any celeb."
Redittoranian
"Haven't tried Rare Beauty, but I swear by the Fenty foundation, all the other brand I tried made my face all sweaty and wet after some time. This one stays a while and leave my face soft. Cannot say about other Fenty products tho, but love the foundation."
Nyctangel
"I bought Lady Gaga branded Oreos once because I wanted the Oreos (though I am a fan of LG nonetheless) and I felt stupid handing them over to the person on the till."
cragglerock93
Picture It
"From what little I understand of it I'm going to say NFTs."
Daydreamer631
"At least with crypto, when you lose big all you do is lose your house. When you lose big with NFTs, you lose your house, and also 'own' a picture of a monkey forever to remind you that you're financially incompetent."
DanF**kingSchneider
"They may take my house, but they'll never be able to take away my NFT picture I took of my house."
nonnativetexan
Burn me Baby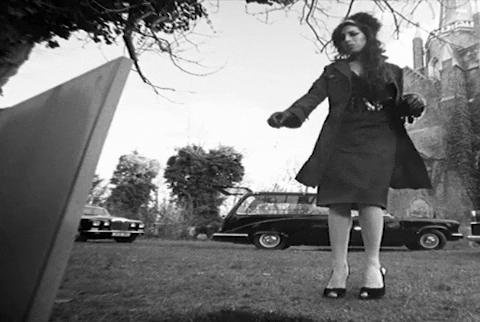 Back To Black Dirt GIF by Amy Winehouse
Giphy
"Funerals."
EatingUranium
"I told my hubby if I die before him find the cheapest box available, heck build it if they allow it, for my body. I'm getting cremated anyway! I said no fancy crap, just burn me and fulfill my wishes for my ashes. He agreed to the same. I don't wanna thousands spent on me when I'm alive and especially not when I'm dead. I don't care!"
dawny2scotland

Big Day
"Weddings. A family member will have spent over $60,000 on her wedding that is this summer. They don't even own a house. And 65% (after gifts from both parents) is credit card debt . If you have the money spend it on what you want but I just find it incredibly narcissistic to get yourself in so much debt because you need your 'big day.'"
lidder444
Smoked
"Cigarettes."
AimlessCreator
"This is only gonna make sense to ex-smokers or who people who never were. I quit between 2 and 3 years ago. I'm sure that this time it's for good. The trick is waiting for it to make you physically sick. I can smell a lit cigarette from like a block away now and it makes me so nauseous."
"I got extremely angry and stressed a few months ago and bought a pack on impulse, smoked one, and hated it. I think I'm in the clear now. But. There was a time in my life when I did still smoke, and that I was so broke that there were more than a few times where I had to choose between a pack of cigarettes or food. I would choose the cigarettes every time."
fokkoooff
Good Health
"The medical industry. Not the actual providers, all those middlemen, managers, CEOs, and companies (with all their shareholders)."
brushpickerjoe
"Absolutely criminal. I have a friend who used to be an EMT and was similarly paid; she works as an Amazon delivery driver now and makes more with the added bonus of less stress. Thank you for your service, but you all deserve a 10x raise. The US healthcare system needs to be burned and rebuilt from the ground up."
Lev0nia
Mealtime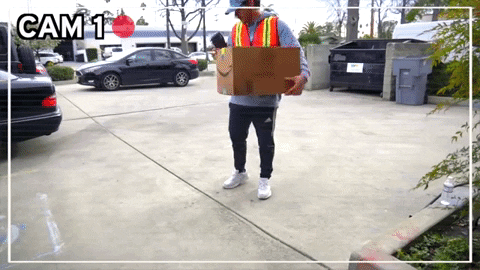 youtube lol GIF by Guava Juice
Giphy
"All the food delivery services. It's obscene how much more expensive it makes a meal."
chadwicke619
"I received a DoorDash gift card a few months ago. I can't bring myself to use it, the pricing is just insane. If I won't get in my car to go get the food then I just don't want it badly enough and can go without."
bumpercarbustier
Border Issues
"Invading a neighboring/foreign country. As we are seeing right now Russia is doing a marvelous job of creating so many financial problems for itself and its people in the very near future. Like Monday near future."
deejayhill
"Military conflicts just aren't economically viable anymore. Between electronic documentation and media and public opinion, and MAD, there's no way anyone can see going to war as a good long-term decision."
Red-7134
cheap, but not good...
"Not having money. Stick with me here:"
"When you need shoes, you buy cheap and they don't last. Fast food is convenient and cheap, but not good. You end up renting and can't build equity. Being financially unwell is a waste of money."
smack4u
"So much this. People who say that poor people are poor because they don't know how to manage finances or don't invest can suck a fart. Poverty is a vicious cycle. You can't invest in things that will improve your life long term because you need what little money you have to survive right now."
mascottaricotta
Air Pressure
"Paying to have nitrogen put in your tires. It's a total scam!"
VTX1800F
"Costco installed my tires, and they filled them with nitrogen for free. It definitely took a lower temperature to set off my car's TPMS, but it wasn't a huge difference, around 10 - 20 F. Useful if you live in a colder area (if it's free)."
NoBreakfast4061
Roll with it...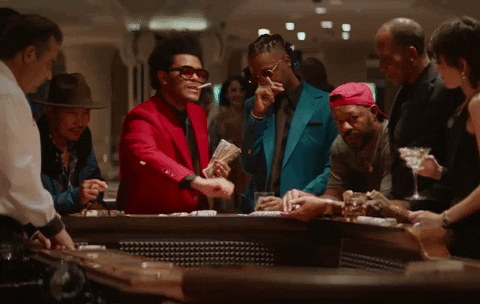 Dice Vegas GIF by The Weeknd
Giphy
"Spending money on games, had a friend who spent over $1000 on Genshin Impact… and he doesn't think he has a gambling addiction."
Rykona26
Entertainment Issues
"Cable."
Excellentbees
"It's not a waste if you watch a lot of sports."
"Most sports are still not on streaming services, and the illegal streams are usually pretty hit-or-miss as far as picture quality, and the possibility of them getting shut down in the middle of your game and needing to find another stream. There are non-traditional cable options, like YouTube TV, Sling, etc, but those are still basically cable. They're just over the internet and with more transparent pricing."
JMS1991
Walk Away
"Shoes for babies. It won't be walking for months why the fuck does that screaming pink blob need Jordans when it can't even hold it's own head up yet?"
REDDIT
"Baby shoes interfere with them learning to walk. They need to be able to use their toes to help balance. My son got a pair of baby shoes as a gift, but we sold them, unused. How do you like that, Hemingway? (Actually we donated them to a thrift store)."
CrabbyBlueberry
Save your coins. You don't need all the things.
Want to "know" more?
Sign up for the Knowable newsletter here.
Never miss another big, odd, funny or heartbreaking moment again.
From Your Site Articles
Related Articles Around the Web
Medicine is a difficult profession. Thanks to the wonder that is human nature, healthcare workers are subjected to incredible Darwin-award-winning scenarios daily, so it's no wonder that many of them feel the need to go home and scream into their pillows at night. From self-inflicted injuries to dangerous prescription misuses, these Redditors revealed the most facepalm-worthy patients they've ever encountered.
But be warned: They'll all leave you wondering how we've survived this long as a species.
In almost every interaction with a Karen, there will come a point where she (or he) will ask to speak to the manager. They seem to think that if they over others and just act a fool, they can get what they want—but the following managers REFUSED to let these Karens get away with their inconsiderate antics.
In the United States, it's no secret that sex education for minors is inconsistent at best.
But some people learned very unexpected stories about how babies were made, and those stories had a way of making a lasting impression.
Curious about other's stories, Redditor ILoveYourCat asked:
"How did you think babies were made when you were little?"
One Time's the Charm
​"I knew babies came from sex as a fairly young child. My parents never sugar-coated that. But for some reason, as a kid, I thought you only had to have sex once to have multiple pregnancies. I seriously didn't fix that misunderstanding until early middle school."
- Crazey1988
"At some point, when I finally accepted that you had to have sex to have a baby, I thought the only time people have sex was to make a baby, and it only took one time to get the job done."
"Then when I figured out teenagers were having sex, I thought you had to be married and have sex to make a baby, but then when my unmarried cousin got pregnant, I was just confused."
"But I was sure my parents only had sex four times, and then when my mom got pregnant with number five, I thought, 'Wow, they did it again.'"
- Raw_Combination_438
Stealing Storks
"A stork delivered them, of course. What the f**k, lol (laughing out loud)."
- Dells51
"Storks... I thought people trained them to steal babies from a factory and you would leave special treats on your doorstep as payment and encouragement for the stork to steal one for you."
"I was scared to death of birds for the longest time and would have a tantrum at the zoo when I saw a flamingo."
- No_Finish_3144
Young Conspiracy Theorist
"The government. I used to think that we lived in a totalitarian society and that the government was in complete control of everything."
- bebotak**t
"I thought the President sent people their babies when asked by mail."
- GustavoAlex7789
Scheduled Baby Delivery
"The women in my family explained to me at the age of six that a doctor calls you sometime after reaching adulthood at the age of 18 to schedule a baby delivery date."
"The husband either pays to schedule the appointment or the government does after verifying that you have been married and financially stable for quite some time."
- Lokikat00
Marital Kissing
"When two people kissed."
- Short-Reality7353
"I thought the same thing, but I understood that when my mom gave me a kiss, there was no risk. Being someone raised in a very Christian background, I assumed that when you got married, God made kissing a reproductive act."
"Since I made this assumption, I remember questioning why teenage pregnancy could possibly be an issue."
- meuserj
The Ultimate Christmas Gift
​"I thought Santa was bringing them."
- NorskoTheScorpion
"He was. I mean, Christmas comes but once a year..."
- Nouveauuuu
"I MAY NEVER ENJOY CHRISTMAS AGAIN."
- NorskoTheScorpion
A New Meaning to 'Forest Friends'
"When I used to ask my dad where I came from, he'd say he found me under a rock in the forest. Of course, I would go look for babies under rocks, too, but all I ever saw was dirt and those rolly-polly pill bug thingies."
"It was so gross thinking babies were just found THERE that I was actually relieved to find out how they were actually made!"
- melodie-artist
Pregnant By Proximity
"I thought women got pregnant by just being around a man, and I was always confused about what would happen if a woman still lived with her parents or dad after she's an adult."
- ILoveYourCat
Coming of Age Story
"I thought it was a 'just happens once you reach a certain age' sorta thing. As a woman, I was terrified because pregnancy sounds like the most awful thing, lol (laughing out loud)."
"(I know the end result is worth it but even as a 31-year-old, I'm like, nope.)"
- BansheeShriek
Sounds Plant-Based
"I thought they grew like a seed inside the mother's belly."
- maclaglen
"Technically, that's true."
- ManagementFresh4960
"Watermelon seeds."
- bravovice
"Well, not like that."
- ManagementFresh4960
The Power of Marriage
"My mum told me you couldn't have a baby if you weren't married. Note that she said 'couldn't', not 'shouldn't'."
"When my unmarried cousin was sleeping a lot my mum told my aunt 'she's having a baby'. I thought 'she can't be having a baby, she isn't married.'"
"A couple of weeks later she had an engagement party, quickly followed by a registry office wedding. She had a baby a few months later."
- MolassesInevitable53
Baby Trees
"I thought they grew on trees. True story."
- 8inchsalvatorre
"Baby trees, lol (laughing out loud)."
- ILoveYourCat
"I was surprised when I learned how it really happened, lol. I was like, 'You mean there are no trees?' And Mom just shook her head."
- 8inchsalvatorre
They Were Just There
"I don't recall a time where I gave the matter any thought without knowing the reality of it."
"Like, literally, until the day I was first introduced to the concept of birth, I don't think I cared where babies came from."
- N_Who
"Right, the little guys just EXISTED."
- Mizar97
Educated Is Best
"I asked my mom and she told me the truth."
"Educate your kids, folks. They can handle it."
- Bite_Me_23
Spontaneous Babies
"I didn't... They just showed up, honestly."
- badguywindow
"That's what I thought. I was terrified as a little kid that I'd wind up being a teenage mother because I thought it just happened spontaneously."
- dinosore
"Exactly what I thought would happen. Like one day you were just, boom, six months pregnant."
- badguywindow
While these responses might be funny, it's an important reminder of an area in the educational system that's often lacking.
But in the meantime, while the system's curriculum is getting sorted out, at least we can take comfort in the fact that we weren't alone in believing these tall tales.
What is it that makes people confess their deepest, darkest sins to millions of strangers on Reddit? While we may not know the answer, we do know that the following confessions run the gamut from funny to salacious to nasty nightmare fuel. In fact, you might want an Ouija board to send some of these skeletons back to the closets from whence they came.