The View From Above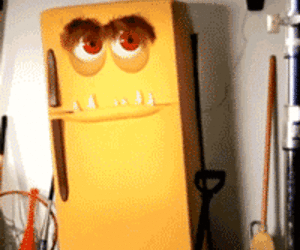 There are distinct advantages to being short. Rain hits you only after getting past everyone around you. No one asks "How's the weather up there?" or "Do you play basketball?" and you're spared the knowledge of what people stash on top of their refrigerator.
For those not fortunate enough to be vertically challenged, Reddit user Nothingweird asked "Dear tall people, what's the weirdest thing you've seen stashed on top of someone's fridge?"
Here are their tales of the unknown world over 6 feet above ground level.
Dust if You Must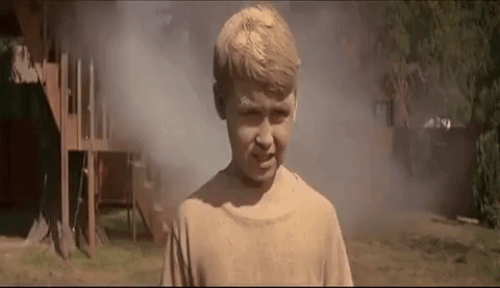 A load of dust.
An ex-girlfriend of mine was going on and on about how she was so clean and tidy, and how she was very thorough about cleaning her house. I looked over to her fridge and ran a finger through the dust on top. Her reaction was hilarious.
Hiding Place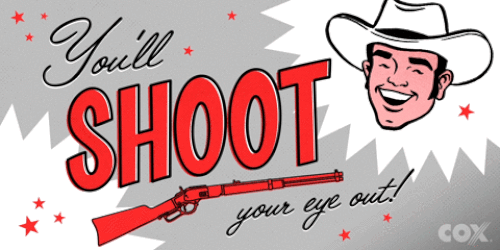 Hid my BB gun up there from my mom when I was a kid she's 5'2".
Snack Wars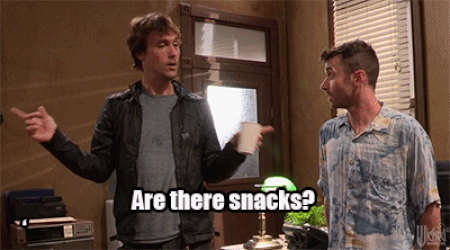 I'm pretty tall and so is my dad but my moms 5'2" and my sister's 5'6. Me and my dad usually get snacks at the grocery store and put them on top of the fridge. We currently have a pack of chips ahoy and a bag of Cheetos up there. We've been doing it for like 3 years and no one has found out.
My mom and I aren't short (both around 5'7) but my dad is 6'4. We put snacks in the low cabinets or on the bottom shelf of the fridge. He never bends over to look there. With him, if it isn't eye level, he doesn't see it. It's both amazing and frustrating, depending on the context.
Soft Spot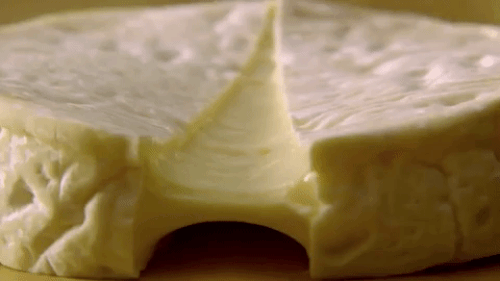 Average 6'0 guy here. But my grandfather would put his brie cheese on top of the fridge until it was all liquidy. When questioned on it his response was, "I like it soft."
Peeling Out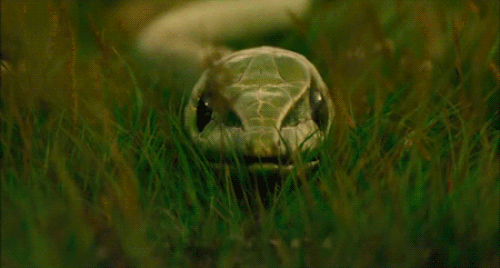 Not that tall, but I was at a mutual friend's house party and my friend told me to get candles from the top of their fridge and as I was moving all the dust bunnies out of the way I grabbed onto a snake's shed skin. Needless to say I never found those candles.
Aunt NO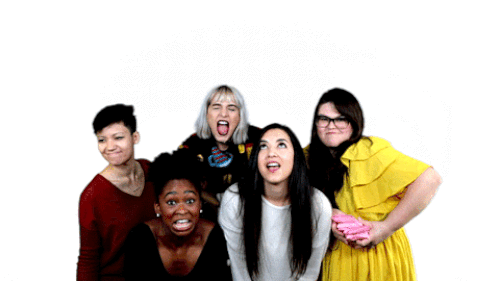 Used feminine hygiene products. Like, what the f'ing F? I'm a girl and I know normally we can be disgusting, but not THAT disgusting. That ain't normal. And I peaced out of that party pretty quick- would rather go home and drink in the dorm room. All I keep on top of my fridge is candy and recipe cards.
Concussive Force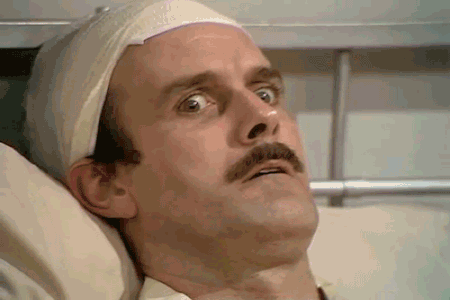 I'm usually more focused on not hitting my head on dining room lights. Why do they put them so damn low?
I install kitchens as a side job and there is usually no furniture in the kitchen while I'm working. I also wear a hat while I work, and the brim blocks my view of hanging lights.
Another Dimension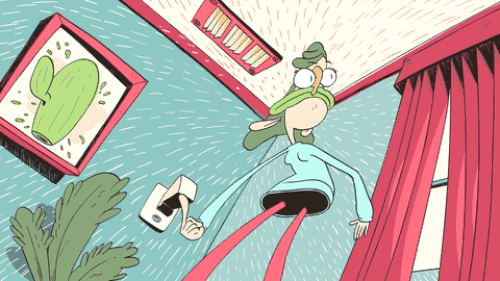 I always tell my 6'4" husband that if he puts something on top of the fridge, it may as well be in an alternate universe.
Mail Station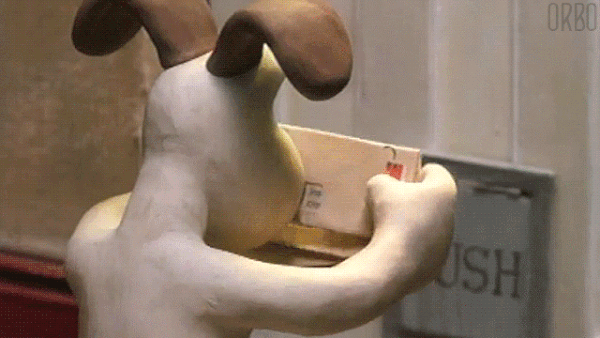 I'm 6' my mother-in-law is 4'11". We were all standing in my M-I-L's kitchen and she was looking for a credit card statement she thought came in the mail. She asked out loud "If you were a bill where would you hide?" I popped off with on top of the fridge. I got a death glare from my wife, who is just a bit shorter than her mom. My wife told me I was being mean. I walked over to the fridge and pulled down a stack of envelopes. My M-I-L seemed shocked I was tall enough to see the top of the fridge without a step ladder.
My wife's stepdad got the mail. Told my M-I-L about the bill then placed them on top of the fridge when he got something out of it. He forgot where he put them. Later he refused to admit he put them up there and said "someone else" must have hidden them.
Handmaid's Tale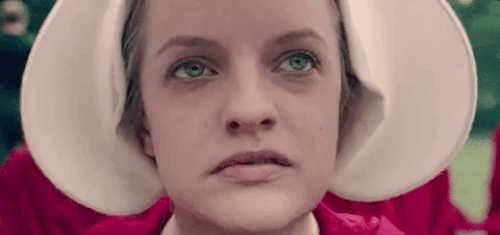 A huge stash of Plan B. Like this girl knew she was gonna need a lot of it and stocked up Costco style.
I know a couple women who stockpiled a ton of Plan B after the election so they could hook other women up with it if it became illegal or impossible to get.
Work Space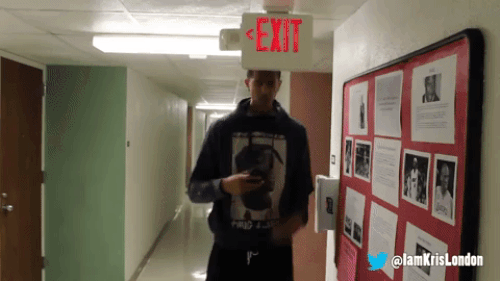 My husband is 6'7" and sometimes when we are cooking together he will take the cook book and reference it and then put it on top of the fridge as if that was a work surface. That's not a damn work surface Mike.
Also, he says no one dusts the top of their fridge.
C is for Cookie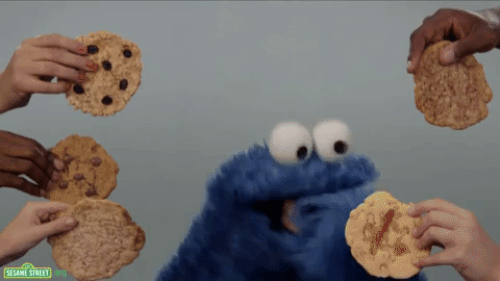 A cookie jar that was full of cookies.
I fixed that.
Office Space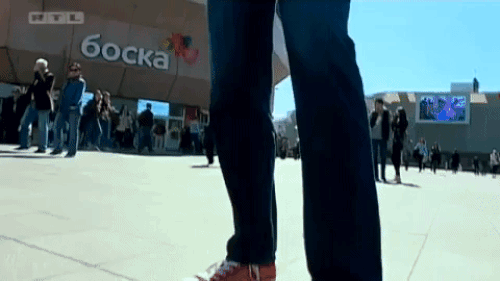 I use my fridge as a table for my laptop when I'm in the kitchen.
I'm 6'7".
Message in a Bottle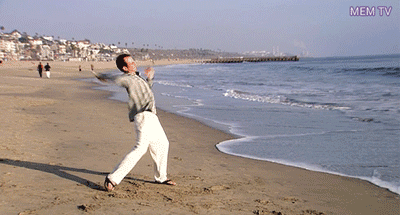 6' 4" here
Wasn't on top of a fridge but in a really high cabinet in the kitchen of some random house party I went to. It was a bottle of wine with rolled up paper inside. I asked the guy who lived there about it, and he said he found it while at the beach full of written notes to dead loved ones. Pretty creepy thing to keep in your house.
Fridge-ception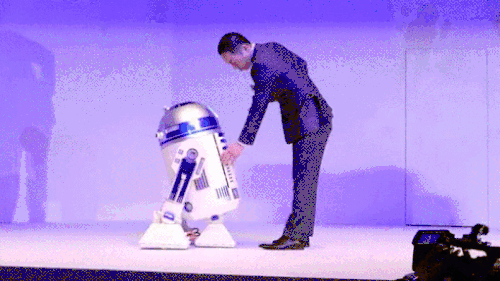 I live in a household with 3 people all over 6'. We keep a mini fridge on top of our fridge for extra storage.
Well Armed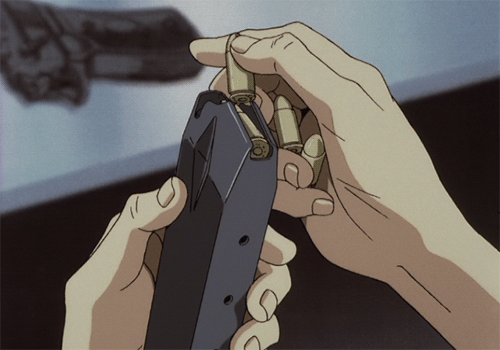 I'm 6'3", a friend of my wife had a 9mm and a .45 Glock that her husband forgot to take in the divorce. She had no idea they were up there because she's very short.
Time Warp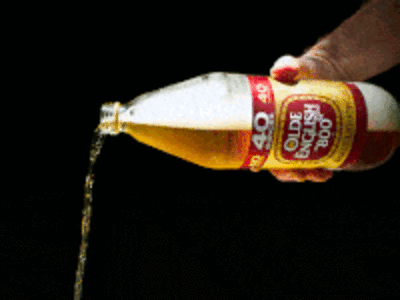 During senior year of college I went to a party at a house that some of my friends had recently moved into. On top of their cabinets I noticed some empty bottles of this really terrible malt liquor that we used to drink freshman year when drinking was all about how to get as drunk as possible, as quick as possible, for as cheap as possible.
I then realized that I had been to a party at that house before and that I had put our empties up on that same cabinet 3 years earlier. It was like a drunk time machine.
Banana Bomb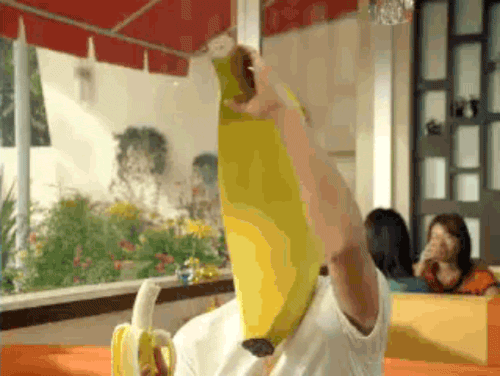 My roommate in college was 6'5" and due to limited storage space, he'd keep his groceries on top of the fridge. He was known to be a slob. At the end of the year, we were cleaning up and I grabbed a chair to clean the top of the fridge. That's when I saw the blackest banana I have ever seen. Just pure black, like the inside of a coffin on a moonless night. I immediately grabbed it with a paper towel and threw into the trash. Upon impact, it basically exploded and 1,000 little bugs started to scatter within the trash and smelt like a bag of s*** on fire. My other roommate grabbed the 409 cleaner and sprayed half the bottle into the trash. Disgusting.
Relic From the Past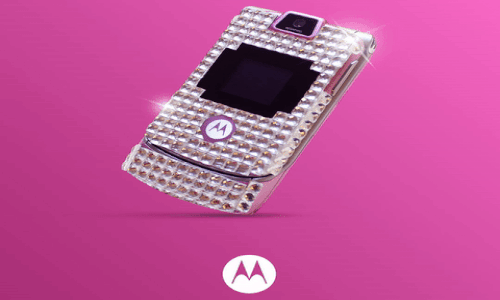 6'7"
Went to a house party last year and saw a Motorola Razr covered in dust on top of the fridge, pushed all the way to the back. Not terribly weird, but a funny relic from the past that someone clearly forgot about.